Pondicherry also known as French capital of India is the place known for its beaches, cheap beer and french architecture. Last weekend we had a trip to Pondicherry. We had two days sat and sun and we had to cover whole of Pondicherry. Our budget was 3k per person and the best thing was we covered everything within 3k.
How to reach pondicherry-
We were a group of 8 people. We started from bangalore. Bangalore puducherry express runs each friday from yashwantpur to pondicherry. Nearest station to us was Banaswadi which is 13km from Koramangla, 20 from whitefield and 16 kms from marathalli. The train ticket was 240 per person(yayyyy). You can prefer to go by bus but that would cost 800-1200 bucks per person(costly isnt it?). You can get bus tickets for 500 bucks also but then you have to plan the trip 2 week before and that wont be sleeper. It better to go by the train. The train started at 9:45 and we reached pondicherry by 7:15.
Pondicherry hotels are costly. We stayed at annai residency which was affordable and rooms were nice. The hostel had cost us around 1k per person for two days. airbnb offers home stay at reasonable prices so if you are not in a large group, you can certainly opt for home stays. Food at this hotel is pathetic so it would be better to go for complementary breakfast only.
We hired 4 scootys to visit different place. They took 550 rs for each scooty along with proper identity proof. For covering the whole city petrol of rs 300 is sufficient.
Day 1: Auroville, Auroville beach, Cafe Xtasi, Rock beach, Gandhi Statue, Promenade Beach, White town, Basilica of sacred heart of Jesus
Auroville is 15kms from Pondicherry. Google map came to our rescue and it took 30 minutes to reach Auroville. This place is famous for its Matri Mandir. To visit the Matri Mandir a 2 day prior reservation is needed. The place is very quiet. We did not have the reservation so we could have only the view from outside. It looks like a round shape golden ball.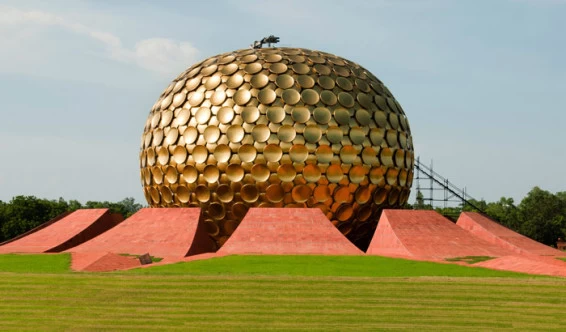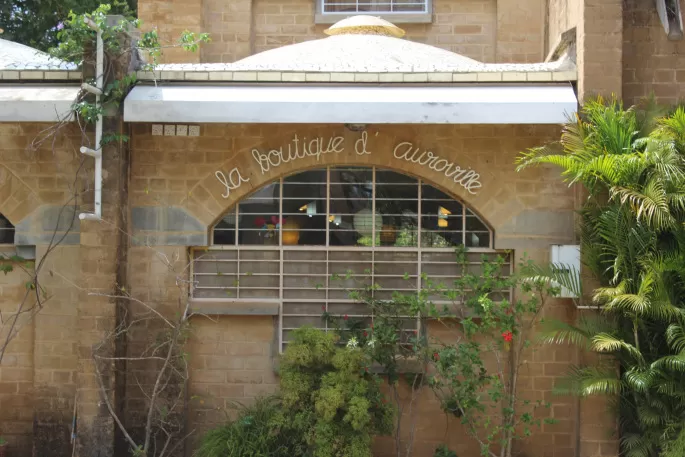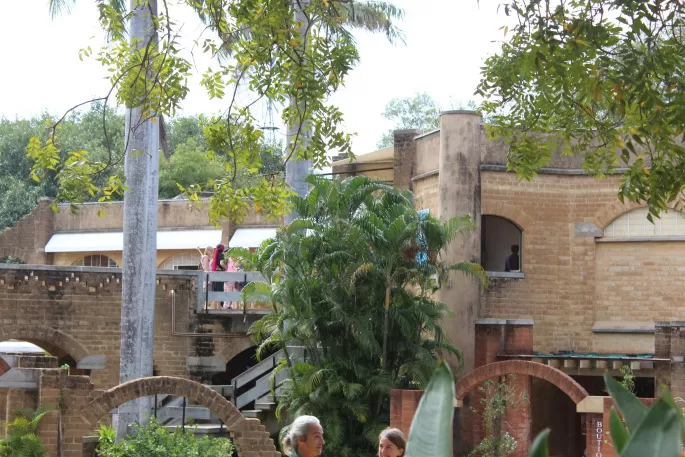 Next stop was auroville beach. Google maps gives a way that is a dead end. The beach is really dirty so I would not recommend going there. The beaches in pondicherry are far more clean. If at all you wish to visit the auroville beach ask a local person rather than google maps.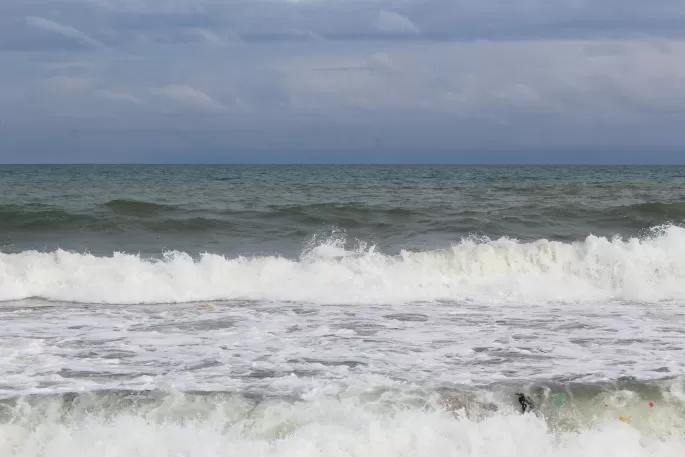 Cafe xtasi is one famous cafe in Pondicherry. It has two units, one in Pondicherry and the other one in Auroville. We were too hungry and this one is near to Auroville beach. Famous for its pizza and burger, we ordered the same along with potato wedges, cheesy fries, normal fries and chicken wings. Food was good but pizza was ordinary.
We returned back to pondicherry and rested for a while. In the evening we proceeded to White town. White town is a very beautiful place. It would be better to visit it in the morning as the whole place has white building. The architecture of these buildings are french. White town has rock beach ,promenade beach, Gandhi statue and French war memorial. French war memorial remains closed and is open only on some functions. The beach is beautiful. Streets of White town.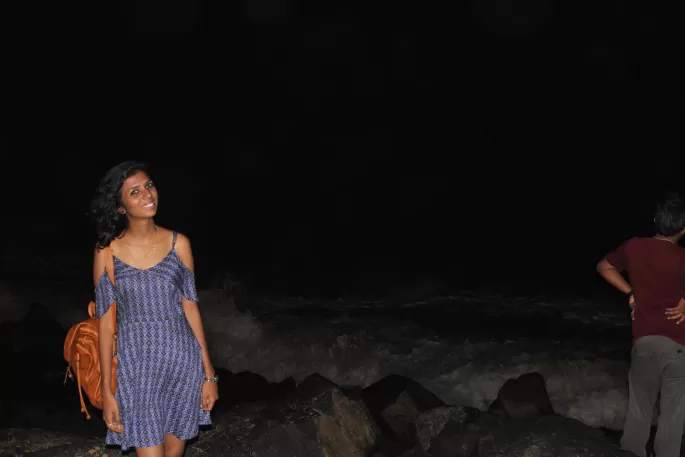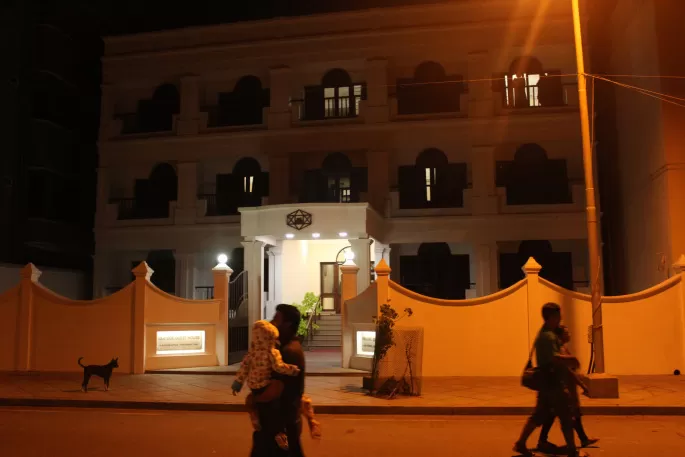 We spent some time at the beach and then went back to the hotel.
Day 2:Serenity beach, Paradise Beach, Aurobindo Ashram, French colony, Immaculate Conception Cathedral
Pondicherry in march is too hot to go. Diving into the water and enjoying for a long time will give immense happiness along with that level of tan which will not go for almost 1 week. So put lots and lots of sunscreen. Serenity beach as the name suggests is a very peaceful beach with less crowd. The beach is clean and the waves are crazy. Go deep at you own risk. The waves come at a height of 5ft or so even when you are just a meter into the sea.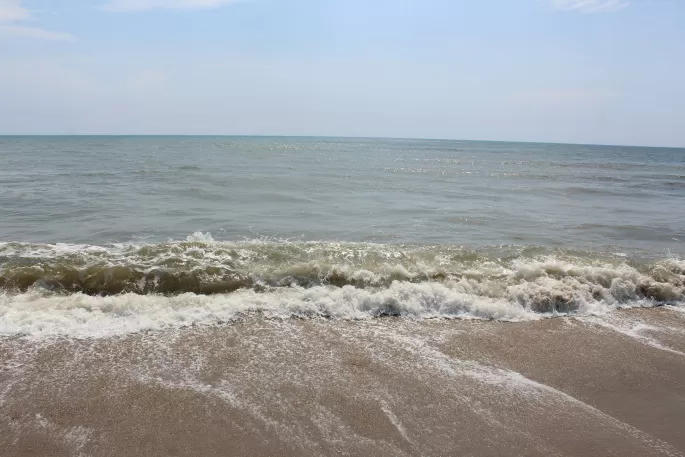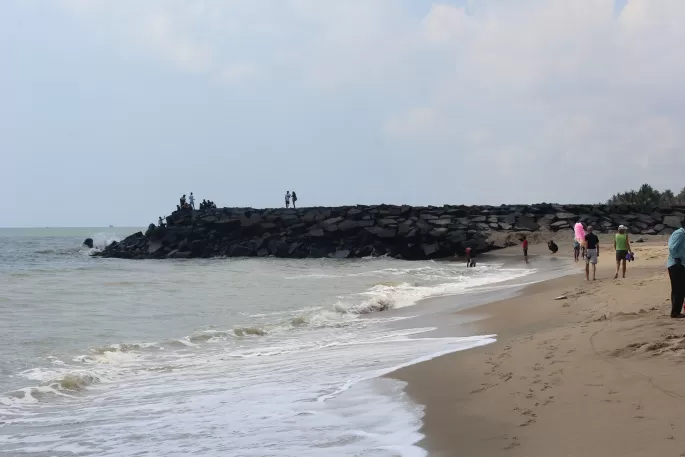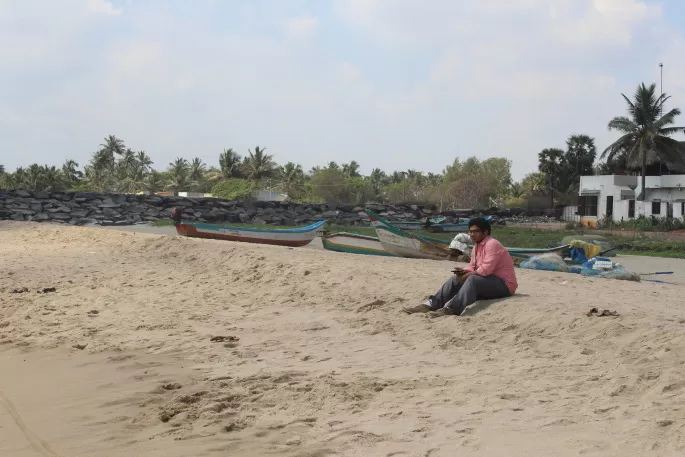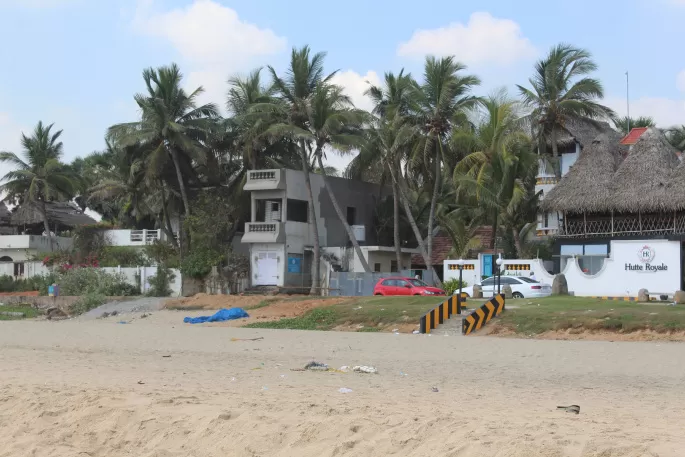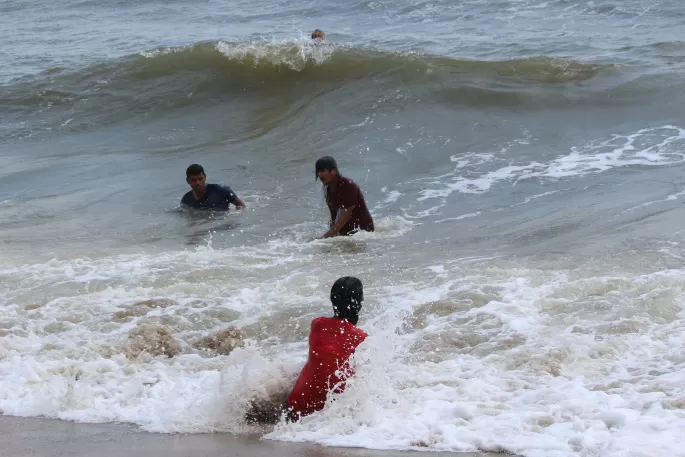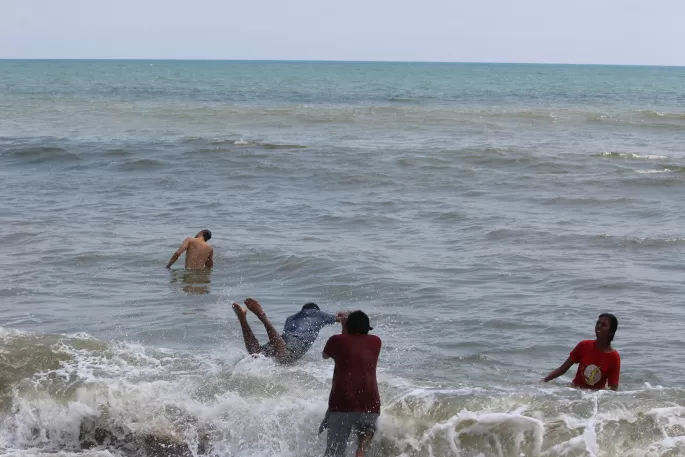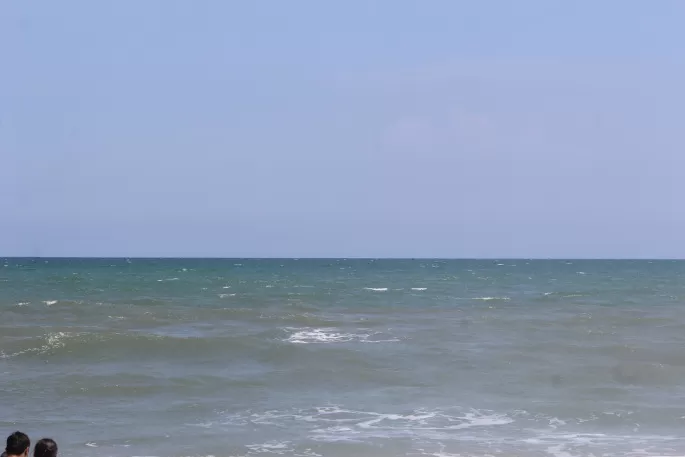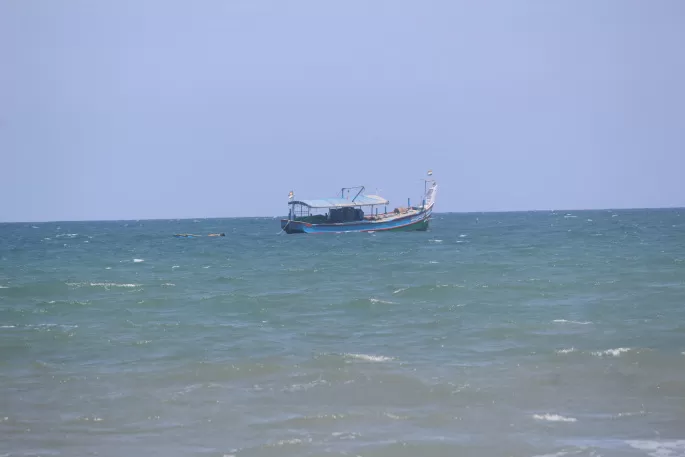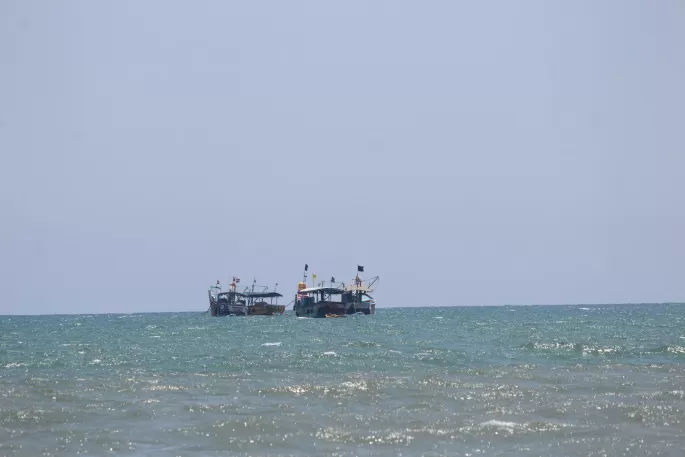 After playing swimming and drowning into the water for nearly two hours we proceeded ahead to paradise beach which is the top visited beaches here. Paradise beach was 7kms away from our hotel. The beach was similar to serenity but with more crowd and scorching heat. This beach has local stalls selling delicious sea food.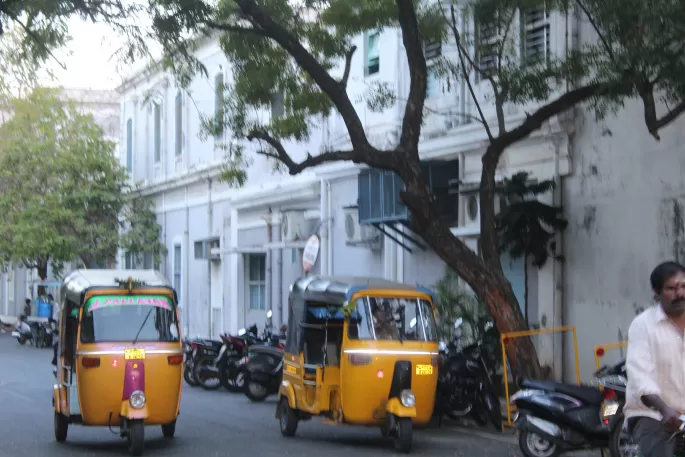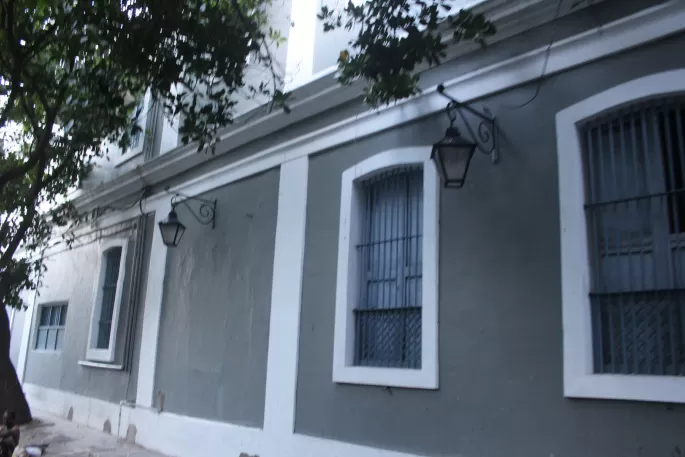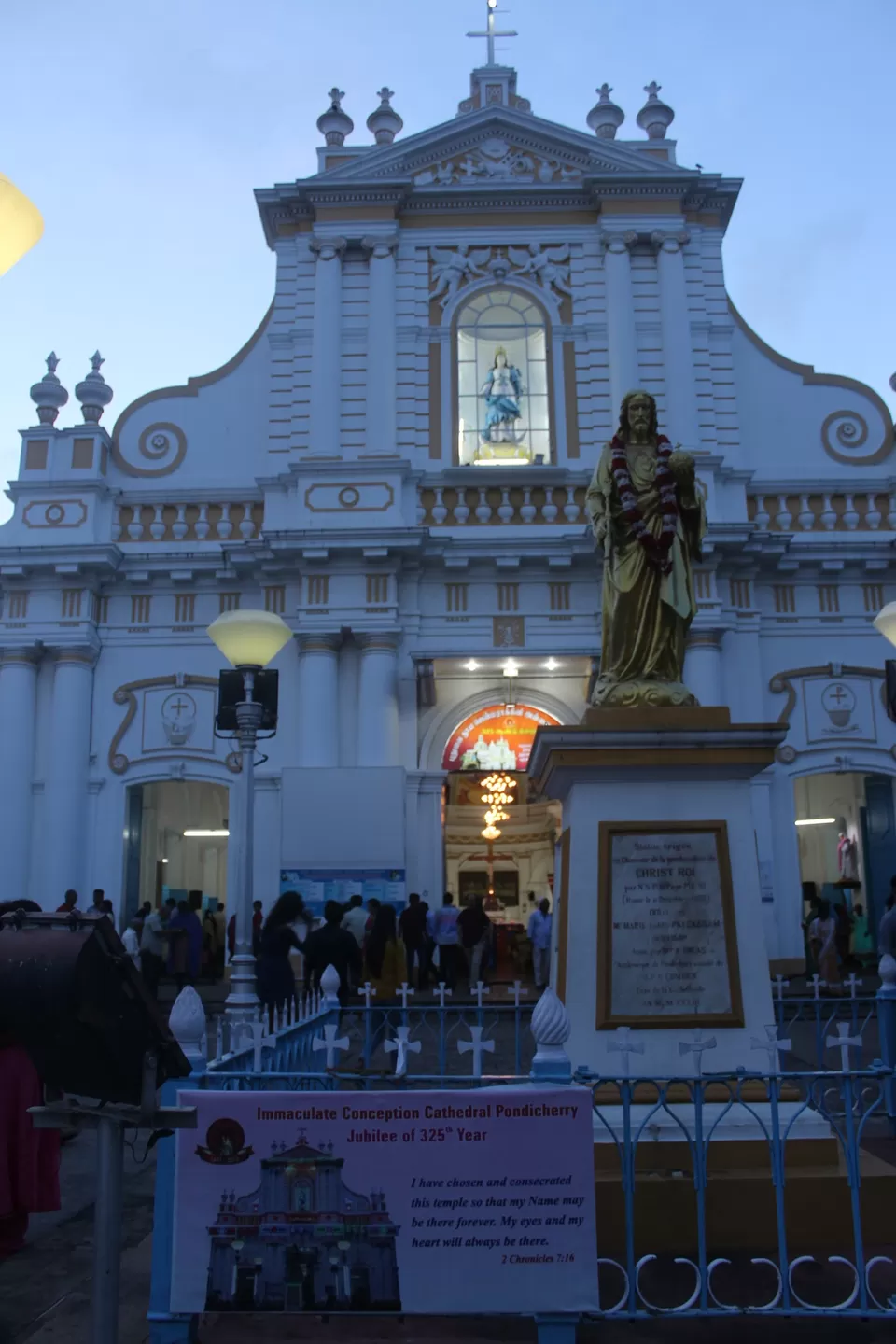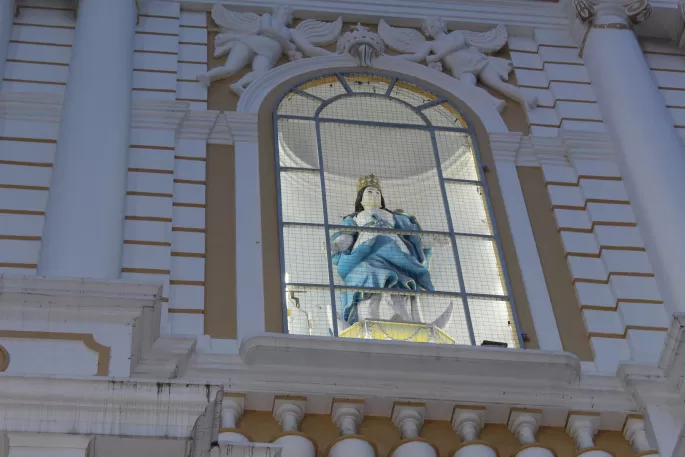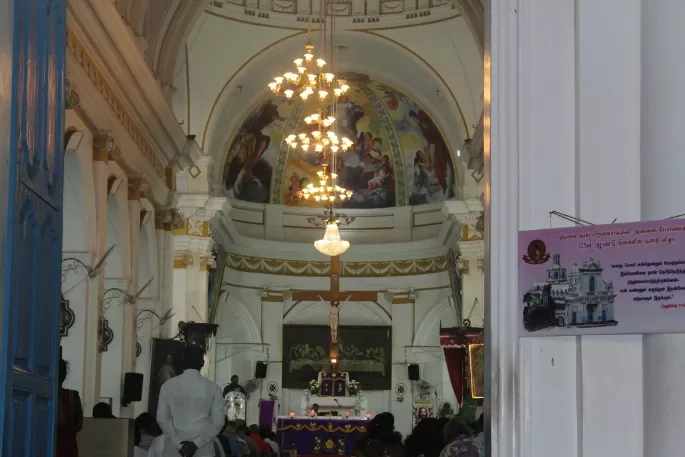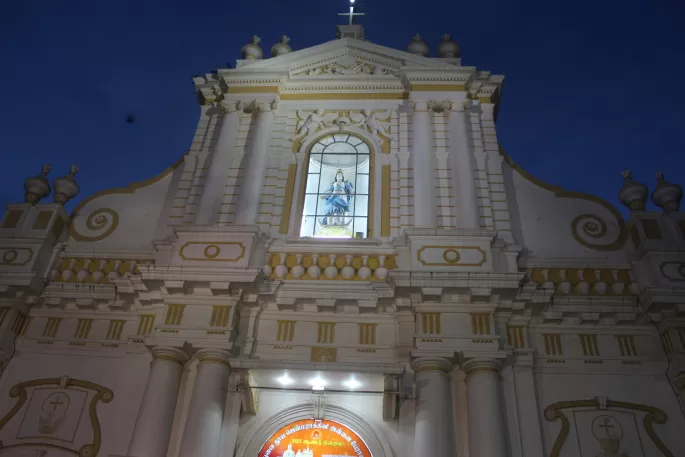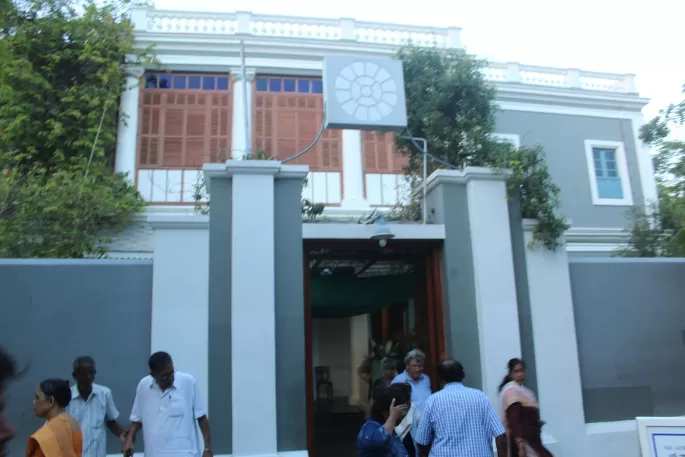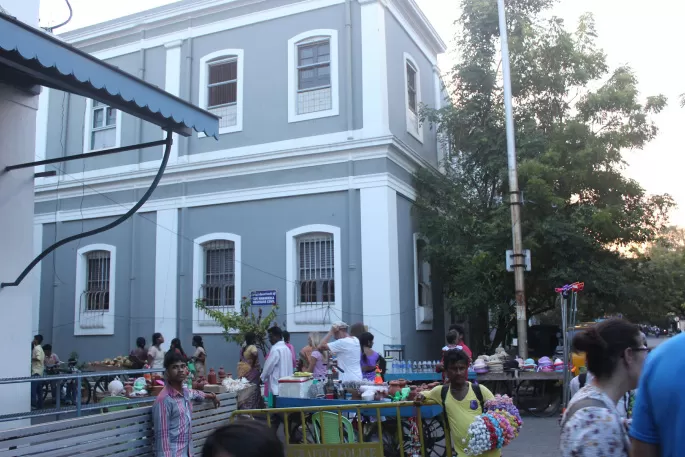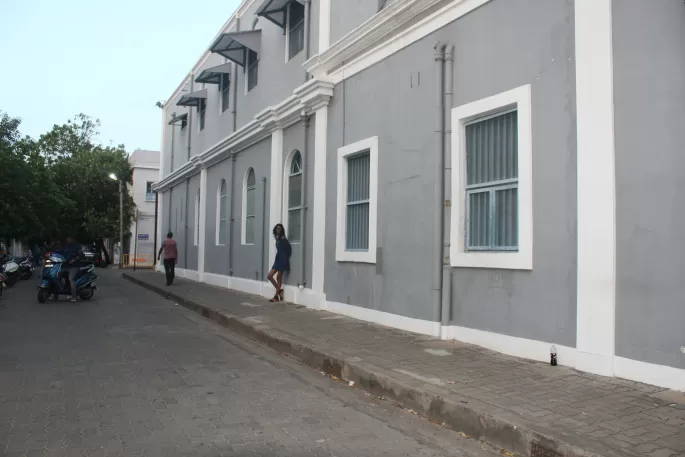 Wet and drenched with sand we returned back to our hotel. We got ready and then proceeded to the famous "Aurobindo Ashram". Pondicherry is a small place where you can reach from one place to another in just 5 minutes. Aurobindo ashram was 700 meters from our hotel and equidistant from white town. The ashram is present in I suppose what was the French colony by looking at the houses there. The ashram closes at 6 o clock. One is supposed to turn off the phone before entering the ashram as utter silence is maintained there. The ashram is for peace lovers. You can go and sit there quietly along with others. We came out immediately as we dint have enough time.
The last place was the church Immaculate Conception Cathedral.This church is one of the oldest one in pondicherry.
That was our trip to pondicherry. For return we again took the train "Chalukya Express". This train doesnt have seats till yashwantpur so we booked the seats till dadar which cost us 600 bucks which was still cheap as compared to bus.
This post was originally published on Weekend Travel Diaries.