Pondicherry, also known as Puducherry, is one of the seven Union Territories of India and comparatively less commercialized. This town in the east gives you the complete vibe of a French town right from the food to the architecture. In fact, you can easily spot old French people wearing Indian attires roaming around the streets who are actually living in Pondicherry since ages dwelled into South Indian culture.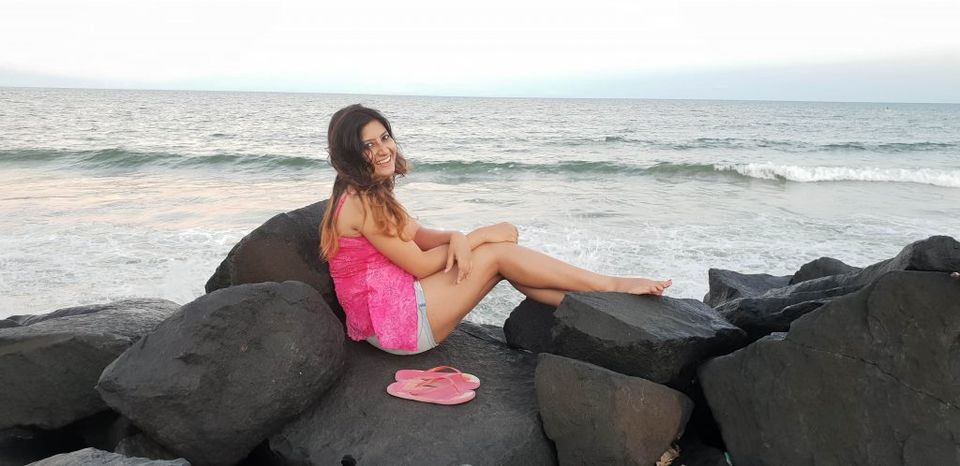 Read more on our 3 days trip to Pondicherry
Best time to visit Pondicherry
It is humid throughout the year in Pondicherry but then who doesn't like the pristine beaches with no commercial activity around. You can easily have a sun bathe and can even clearly see the horizon where the blue water meets the sky.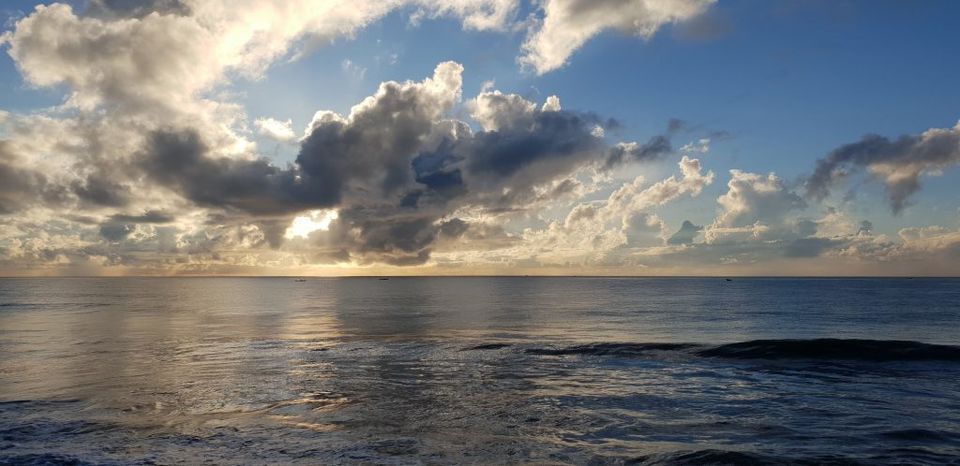 The best time to visit Pondicherry is from October to February with the temperature around 15 to 30 degree Celsius and the sooner you go the better. Avoid summers since the sun rays are quite close and the temperature rises above 40 degree Celsius.
How to reach Pondicherry
Best way to reach Pondicherry is from Chennai or Bangalore. There are three routes to reach Pondicherry by road from Chennai.
3 Routes from Chennai:
156 kilometers by ECR 169 kilometers by NH32 204 kilometers by NH48
Follow the ECR route which gives you a few great places to stop by. Cholamandal Artists Village, Kovalam Beach, Portuguese Catholic Church.
By Bus:
You can also take a direct bus from Bangalore or Chennai. Pondicherry is just 165 km from Chennai and 312 km from Bangalore.
By Train:
The cheapest way to reach Pondicherry is by train. The nearest railway station is Villupuram.
Food Joints/Cafes in Pondicherry that you must try
Most of these cafes are located in the white town in India. So, if you are staying in white town, you can enjoy breakfast or dinner in these cafes:
You must visit Café Xtasi at night for their famous wood-fired pizza. Go to the top floor and enjoy the view of churches and the entire town along with smoking hot wood-fired pizza and peppy music.
Visit Villa Shanti for dinner. Though the food is average, the ambiance and drinks at this place are amazing. And as I say, what fun if you don't have a French wine in a French town.
Visit this street in town after you are done roaming around the churches and need a quick dessert to soothe your nerves. But I recommend that you go there only if you are okay with eggs because most of the desserts contain eggs there, but all are delicious and fresh.
Check out more here.
Le Café standing amidst the town at the beachside, this white beautiful café is open 24x7. Enjoy the night or early morning breakfast at Le Café listening to the soothing sea waves.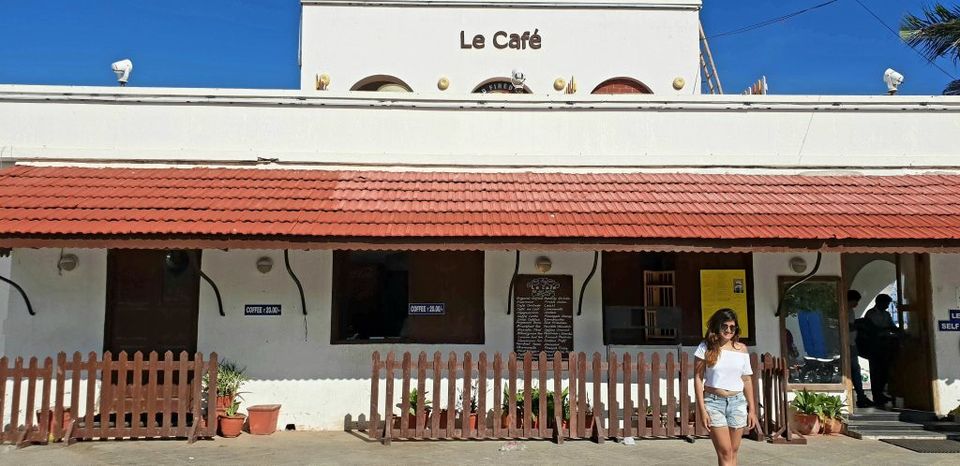 One of my favorite places in Pondicherry is the Veneto bar. The lovely music and Italian food with drinks are amazing here.
GMT (Gelateria Montecatini Terme), White Town - This Sea facing ice-cream shop offers the finest Italian ice-creams in town. If you are in Pondicherry, you must try GMT.
Other places that you can try if you have time - Hot Breads for breakfast, Le Azesis for French cuisine, Coromondel Café for Tea and yes don't forget to visit CAFÉ DES ARTS in white town and have a signature click with the outside walls of the café color-splashed with yellow and white with few creative arts.
Trip itinerary for must visit places in Pondicherry
Read in detail about all these places on 3 Days in Pondicherry. Day 1:
Rock/Promenade beach for sunrise Breakfast at Le Café Auroville Beach Matrimandir View Point Auroville Bakery/ Restaurant White town market at night - some decorative hand-made shopping and street food. Café Xtasi for the famous wood-fired pizza with peppy music Few hours at the Promenade beach before you sleep
Day 2:
Breakfast at Hot Breads Paradise Beach via ferry ride from Chunnambar Boat House - you can spend your entire day at this beauty Paradise beach which is more of an Island. White town walk Churches in White town - The Sacred Heart Basilica, Immaculate Conception Cathedral Deserts at Baker's Street The Veneto Bar for amazing Italian food and drinks Café DES ART for photography and relaxation Villa Shanti for dinner
Day 3:
It is advisable to carry the following things when you are visiting Pondicherry:
A high SPF sunscreen, since the sun rays are direct and it is always humid. Sunglasses to protect your eyes from direct UV rays Since the beaches are amazing in Pondicherry, you must carry your beach dresses. Try to cover up your body as much as possible, as there are high chances to get sun burn. Avoid bikinis and very tight clothes, since it is nothing like GOA, it is very close to the villages of South India, where people are not comfortable with such clothing. Carry a hat, water bottles, cotton scarf, and flip-flops. Prefer to wear cotton fabrics
To know more about our amazing experience in Pondicherry follow our blog post on 3 Days in Pondicherry.