Kutch nahi dekha to kuch nahi dekha..!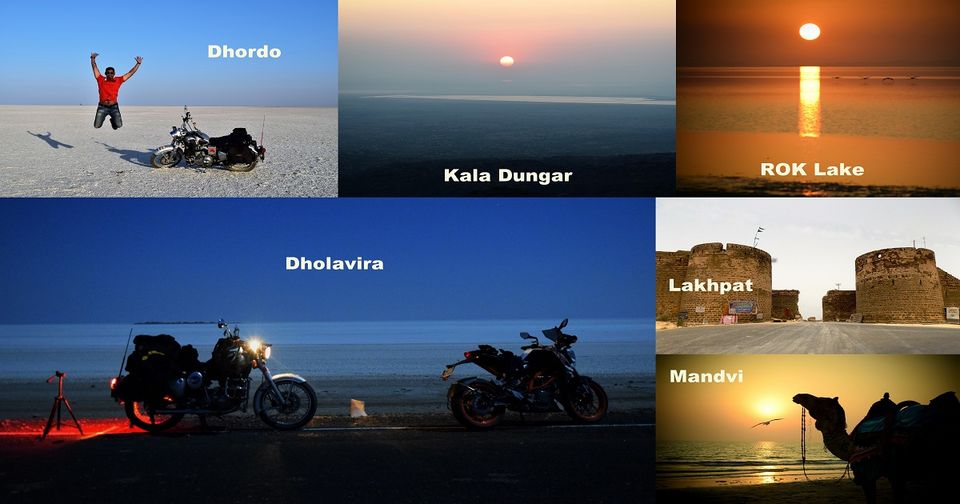 Welcome to the largest district of India. A seasonal salt marshland situated in the heart of the Thar Desert with Gujarat on one side and Pakistan's Sind province on the other, the district spans about 7,505.22 square kilometres (2,897.78 sq mi) and is one of the largest salt deserts in the world. 'Rann' means desert in Hindi which in turn is derived from the Sanskrit word 'Irina' which also means desert. The Great Rann of Kutch, the Little Rann of Kutch and the Banni grasslands at the southern fringe, makes up for some 30,000 square kilometres of white lands, sweeping the Gulf of Kutch at one end, and the seat of the great Indus Valley Civilization on the other, falling in southern Pakistan. The Rann Utsav or Kutch festival provides an exclusive opportunity to witness the creative ingenuity of the artisans and craftspeople, assorted array of folk music and performances, mixed representation of culture and communities, along with a vast diversity in ecology. All this and much more describe and define Kutch and the people.
About the largest Indian Bike Expedition at Kutch, 14-18th Dec
This is going to be the largest Bike Expedition in Kutch district of Gujarat. This provides an unique opportunity for every biker to explore something never seen before. Bring your bikes or take one from us and let's Explore the Unexplored and make the world know about it.
Highlights of the Expedition :
Feeling of Kutch traditional culture
Full moon at unseen White Desert
View Rann of Kutch Lake from tallest mountain
Visit last town of western India
Sunset and camel ride at Mandvi beach
The Crazy Rider merchandise
Part of social campaign
Social media competitions
Craziness overload and lot of masti
Prerequisites:
Driving License and registration documents
A good motorbike (preferable 150 cc and more) with all the basic checks done
Helmet is compulsary
A good jacket and riding gears like gloves, guards, face mask are preferable
Please find below the complete itinerary.
Day 1 : 14th Dec, Wednesday – Check-In @ Dholavira
Travelling Distance ~ 80 Kms
Activities:
Check in by afternoon at Dholavira Resort
Have evening snacks and leave for Sunset view at Dholavira Lake
Dinner, Bonfire and cultural programmes
Reach 13 kms stretch of Dholavira White Rann by 11 PM and enjoy full moon
Come back by 01:00 AM
Note :
People who are riding from Ahmedabad side should take a diversion from Samkhyiali (Check below map)
People who are riding from Bhuj side should take a diversion 4-5 kms before Bhachau (Check below map)
Since Dholavira being a village and an isolated piece of salt marsh land, there is only one hotel option. So, arrangements will be done in the tents installed in resort on 4-5 person sharing basis only.
Also there is no petrol pump after Rapar City. Riding On day 1 and day 2 (Back to Rapar), you would be needing fuel for atleast 250 kms. So fill up your petrol tanks and carry extra fuel accordingly.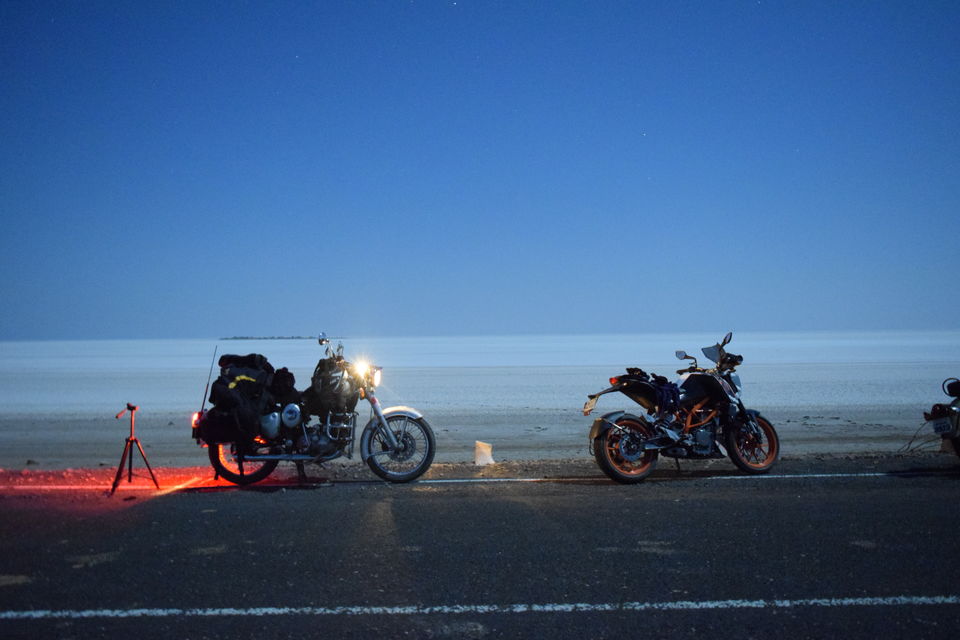 Day 2 : 15th Dec, Thursday – Dholavira to Mandvi
Travelling Distance ~ 280 Kms
Activities :
Breakfast and then leave for Mandvi
Lunch at Rajasthani Dhaba
Reach Mandvi by evening, settle down in hotel
Beautiful sunset at Mandvi Beach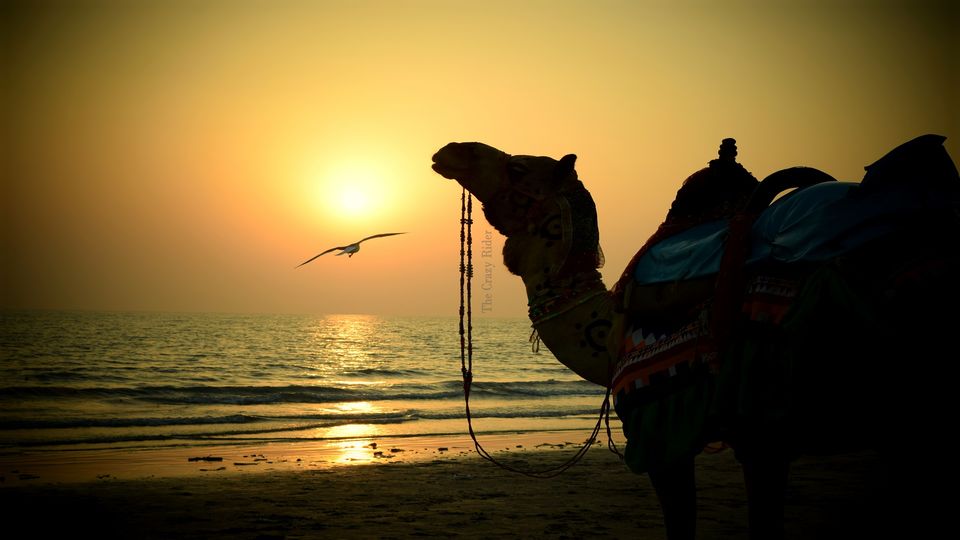 Day 3 : 16th Dec, Friday : Mandvi – Koteshwar – Lakhpat – Nakhatrana
Travelling Distance ~ 270 Kms
Activities :
Have breakfast and leave for Dhordo where Rann Utsav take place
Have breakfast and leave for Koteshwar which is a sacred and beautiful place on the coast of Arabian Sea
Visit the last town of Western India, Lakhpat
Have lunch at Langar in famous Gurudwara of Lakhpat
Reach Nakhatrana by evening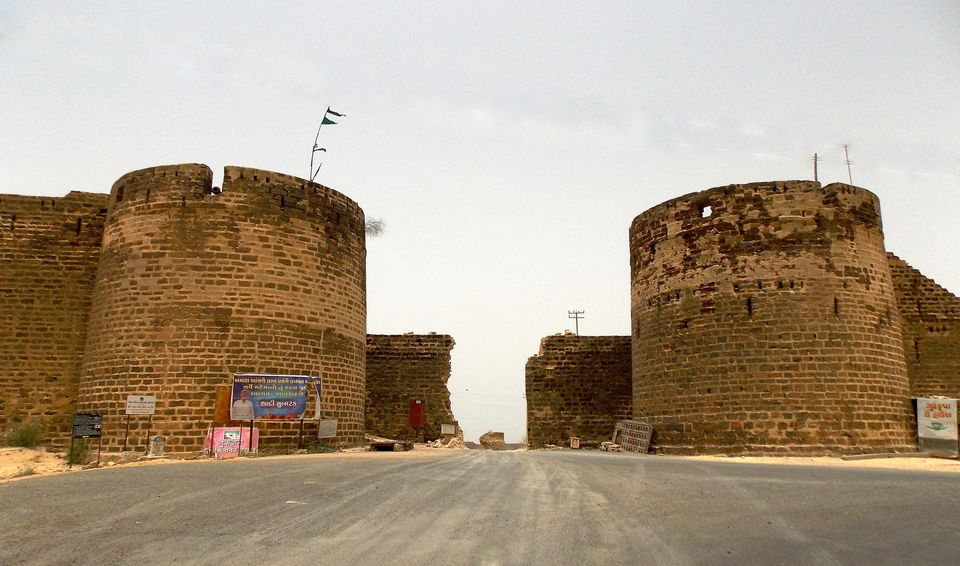 Day 4 : 17th Dec, Saturday : Nakhatrana – Dhordo – Kalo Dungar
Travelling Distance : 200 Kms
Activities :
Visit Dhordo where Rann Utsav takes place
Sunset at Kalo Dungar
Stay at cottage
Dinner and Bonfire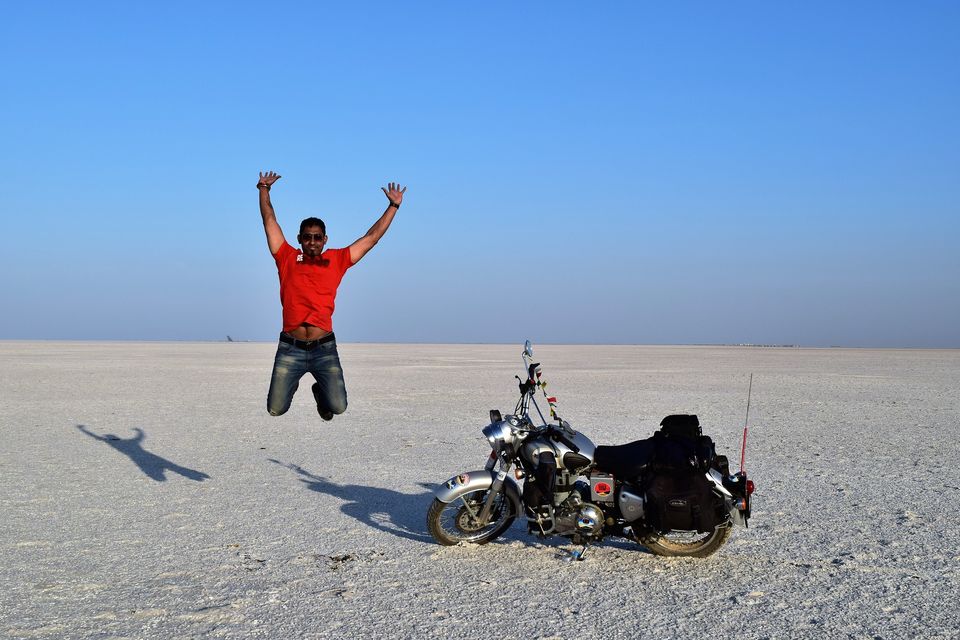 Day 5 : 18th Dec, Sunday : Bhuj
Reach Bhuj and end the tour
Please bring your bikes or take one from us and join this wonderful expedition never happened before. Let's explore the unexplored!
Please connect with us,
Email Id : theCraZzyRider@yahoo.com
Phone : +91-9404721445
Instagram : https://www.instagram.com/thecrazzyrider/
Facebook : https://www.facebook.com/thecrazzyrider/
FB Event : https://www.facebook.com/events/145974275857584/
Youtube : https://www.youtube.com/channel/UCvTJ3UT292EoRYD-XF-4N8g
Watch this amazing 13 Kms stretch of road passes through white rann,