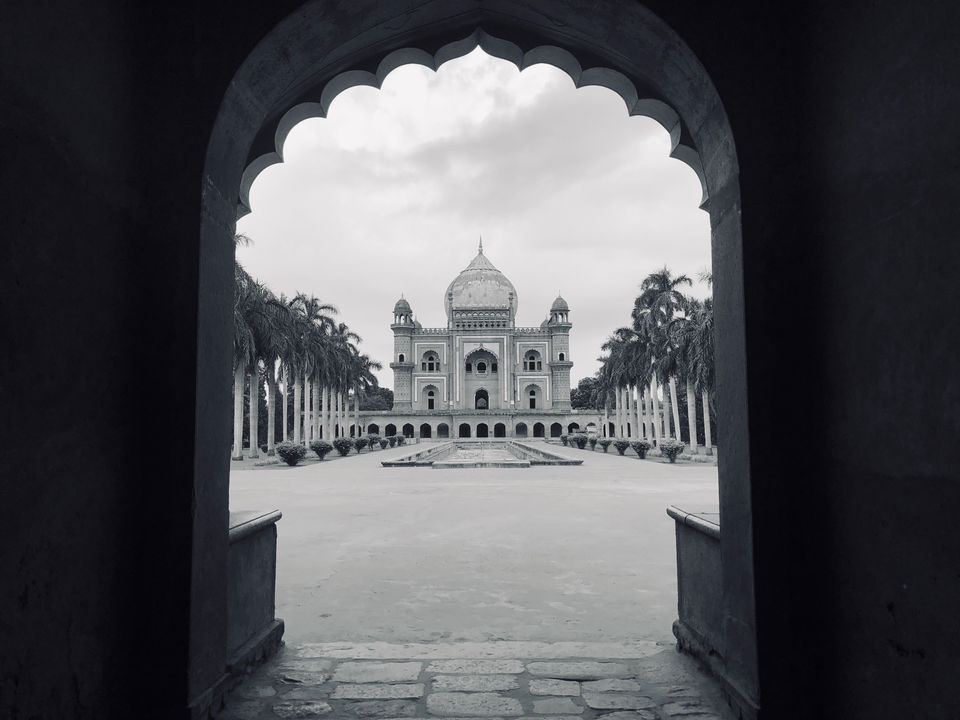 Safdarjung's tomb is located at one end of Lodhi Road and it can be quite challenging to cross the intervening busy road which is Aurbindo Marg.
The last grand mausoleum built in the classical Mughal style of placement within a char-bagh, a garden divided in a four fold scheme - Safdarjung was the title of Mirza Mum Abul Mansur Khan. He was a powerful man of his time, because he was not only the independent ruler of the Awadh, but for awhile was also the wazir or prime minister of the Mughal Empire.
In the garden outside, built against the boundary wall are certain buildings quite similar to each other, The Jangli Mahal (Forest Palace), the Moti Mahal (Pearl Palace) and Badshah Pasand (King's favourite).
I went their on Eid al Fitr and was the only one in the area for an hour until the crowd of people gathered in the mosque on the outer perimeter for the morning prayers.