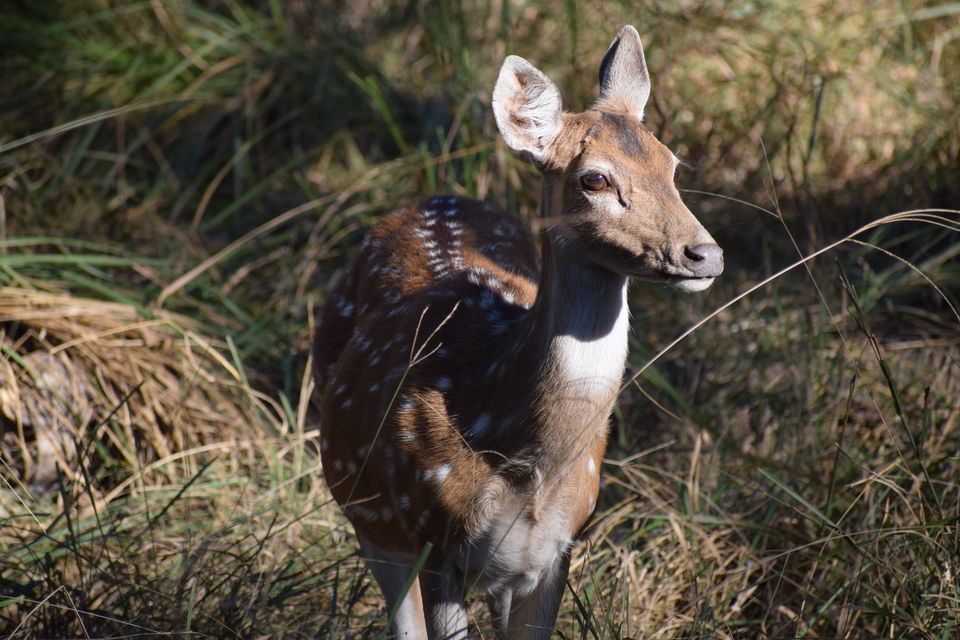 It was a perfect month of february in 2020..
I just had my university exams, last few months had been so stressful and it nearly exploded my mind. I wanted to get away from the draining city life and into the hearts of nature.
Pench national park came to my mind. Without further delay I started to plan the perfect weekend getaway. The safari was almost booked for the weekend, we try to extend the dates and finally got the booking for next weekend. It was an off season so we didn't get much traffic for the hotel bookings as well.
In the depth of madhya pradesh's dense forest lies the place where the most popular fictional world from rudyard kipling's 'The Jungle Book' is based on.
Pench national park is situated in mandla district of madhya pradesh. It has three main entry gates- turia gate, karmajhiri gate and jamtara gate. Turia is the most popular and have the most wildlife. It is easily accessible for people entering from Maharashtra. Most of the big resorts and hotels are available near turia gate. Kharmajhi is second most popular and have great flora and fauna as well. It can be easily reachable from Jabalpur and bhopal. Jamtara is the least know that's why it is quite and unexplored. It can be reached from Maharshtra as well.
We started early morning with the road trip, it was around 180 km from where I live. It took us 8 hours to reach our resort 'Welcome heritage jungle home'.
We reached just at the time of dinner, since we were the only guests at that time the staff arranged an amazing candle light dinner at the roof for us.
We had a delicious dinner and plan for tomorrow. The hotel staff also arranged our gypsy for early morning safari as we had hard copies of our safari booking with us.
We booked two safaris- morning and afternoon.
Woke up early morning, packed our breakfast and head out to the wilderness.
The waiting line was long at the turia gate which opens at 6:00 am. They checked the documents and bookings with additional temperature and mask check (COVID-19 precautions) and appointed a guide.
And behold the enchanted forest 🌲
The Misty winter morning with cold breeze over your faces and a tint of sunlight filtered through the leaves of trees. The chitals and sambhars roaming like dogs on the street. Gazing their way into the forest. Grey Langurs and their babies hopping from one branch to another letting fruits and leaves fall on the ground for their chital friends.
Stopping at the lakes and ponds to see the migratory birds like Red Throated Fly Catcher, Jacobin Cuckoo, Brahmini duck, Bar-headed Goose
(Don't forget a nice binocular and big lens camera if you are a bird watcher)
The safari jeeps make a pit stop at a small picnic spot in the heart of the forest, where you can have your breakfast and morning tea.
Other wildlife we encountered during the safari include a pair of golden jackals, some lonely dholes, nilgai, four-horned antelope, wild pigs. And a big monitor lizard sunbathing on a rock. HIGHLIGHT
At points we heard some monkey and chital calls, we waited and waited. That was thrilling times when you hear the calls and your eyes are in every direction, just a single noise can race your heart and you want something to happen, to hop in front of you and surprise you but it's just luck, but that whole moment was definitely an adrenaline rush...
Still No tiger..
The afternoon safari was not much of any fun just saw the same nilgai and some more jackals and dholes and lot of chitals and sambars
Still the forest was beautiful and quiet.
This trips highlight was definitely how many birds I captured. I never realised I'm interested in bird photography until now. The moment of wait and after so many attempts you capture the one that you can post and help you identify the species. That was surreal.
We came back to our resort and spend the day relaxing, reading and watching more birds in our backyard. At the evening, we went to see kohka lake. The road to the location was not easy, it was narrow and circling the lake which make it difficult for more than one vehicle to pass at a time. But the view was worth it.
One can also visit the nearby pottery village for another relaxing day.
It was obviously disappointing to miss the big cat again but the forest was magical. Witnessing the wild in their natural habitat. The feeling of peace and quiet, the freshness of the breeze and the sound of nature. No traffic, no unwanted noises, no chaotic markets just silence.
Everyone should have that experience once in their lifetime.
Because once you have started, you can never get enough.