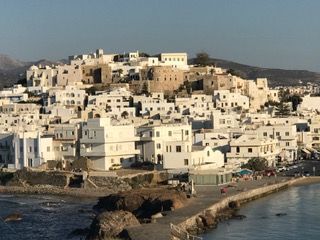 With a heavy heart, it was time to bid farewell to Santorini and embark on the rest of our journey. The next destination? Naxos.
Why did we go To Naxos?
Being an Indian, I'm really into Bollywood movies and so are my family members. At that time, the movie 'Tiger Zinda Hai' had made its way into the cinemas and the picturesque song, 'Swag Se Swagat', was creating a lot of buzzes. After a bit of research, we discovered that the song was shot at Naxos. And the rest was history!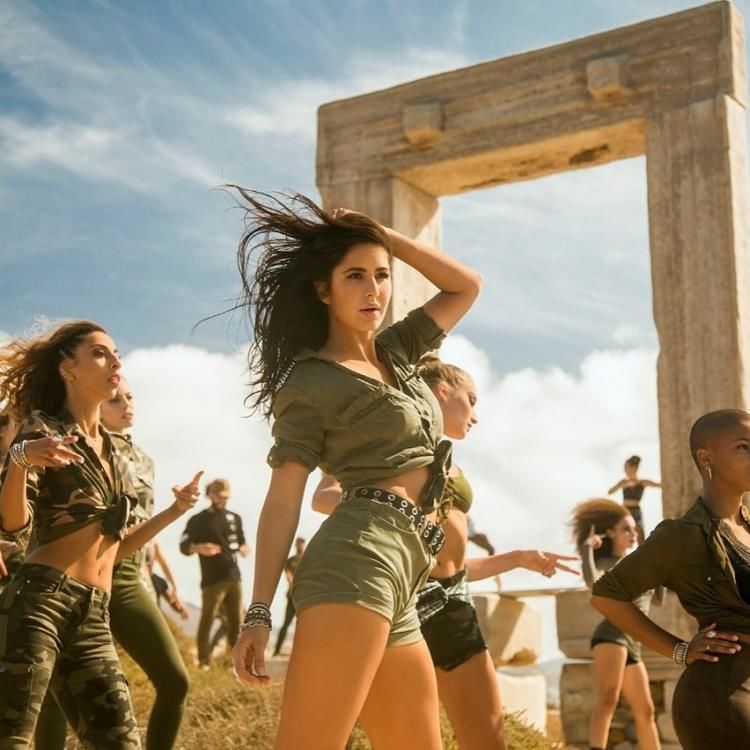 Thus, this Greek island was added to our itinerary and I'm glad that we did because if we hadn't, we would have missed out.
Travel And Accommodation-
Traveling via ferry services provided by Seajet, we boarded the vessel at noon on May 14 and accommodated ourselves in the 'Club class' section of the ferry.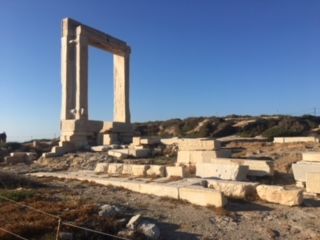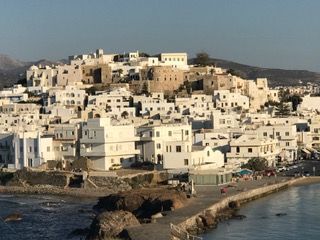 Our accommodation in Naxos was the 'Iliada Villas' and would really recommend the same to all those of you who are reading this. With an expansive property backed by villas that are not only comfortable but also relaxing, this accommodation is apt for families that are vacationing.
The Portara, Naxos.
The Portara stands on Palatia, which was once a hill but is now a separate little island connected to Naxos by a causeway. One of Naxos' most famous landmarks, it picturesquely overlooks the ocean, a focal point to the cities landscape. With dimensions spanning 8m high and 5m wide, the 20-tonne monumental structure is the highlight of the city.
Photo Gallery: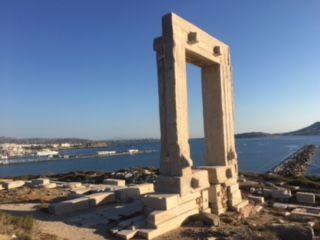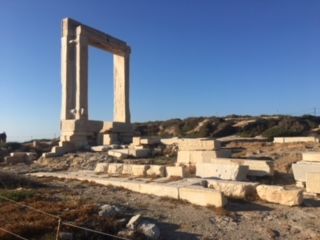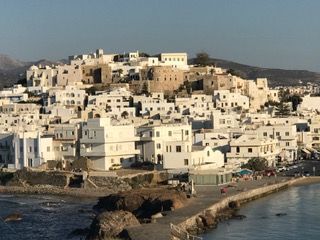 The Marble Village-
The architecture of the marble village is a sight to behold- with stone built towers, old houses, white-clad alleys flanked by souvenir shops, it is a photographer's paradise in all its glory.
The women artisan of this area showcase their creations in small shops set in this village and one must visit these to experience the culture of the area.
Photo Gallery: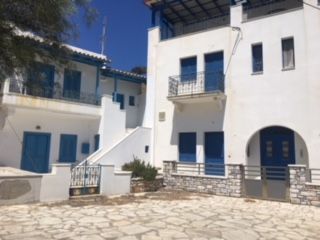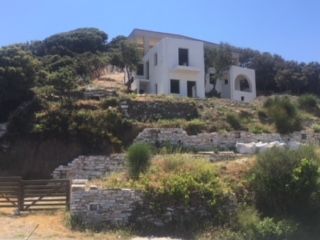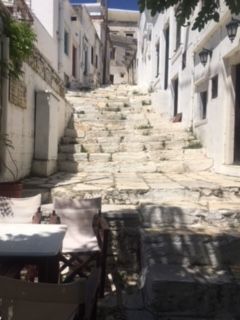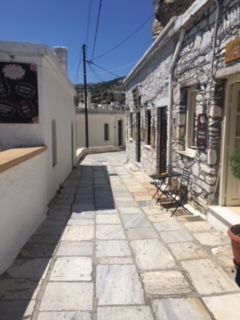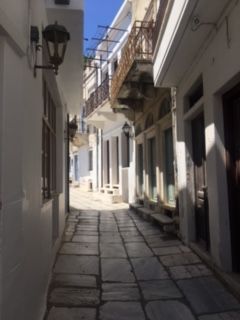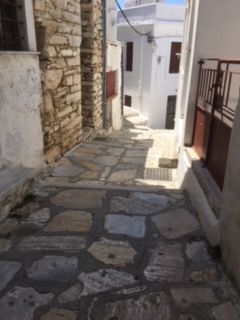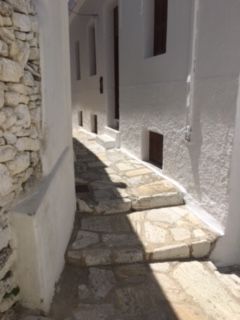 The Temple Of Dimitra, Naxos.
As Demeter was the ancient goddess of grain, people used to build temples to her close to fertile areas. Such a fertile ground is found around the village of Sangri, on Naxos.
The temple was built in around 530 B.C in the classical architectural style. The temple declined after the 3rd century B.C. With the domination of Christianity, the temple of Demeter was turned into a Christian religious center and a small chapel was built in the center of the temple.
Today, the Temple of Demeter is one of the most beautiful ancient temples, set in a picturesque environment. It can be reached by car. It is found in Ano Sangri, at a distance of about 10 km from Naxos Town.
Source: www.greeka.com
Naxos remains to be the Greek island that has not yet been affected by the influx of tourists thereby making it a pristine destination, a place where one can isolate thyself from humanity and reflecting on the marvels of nature.