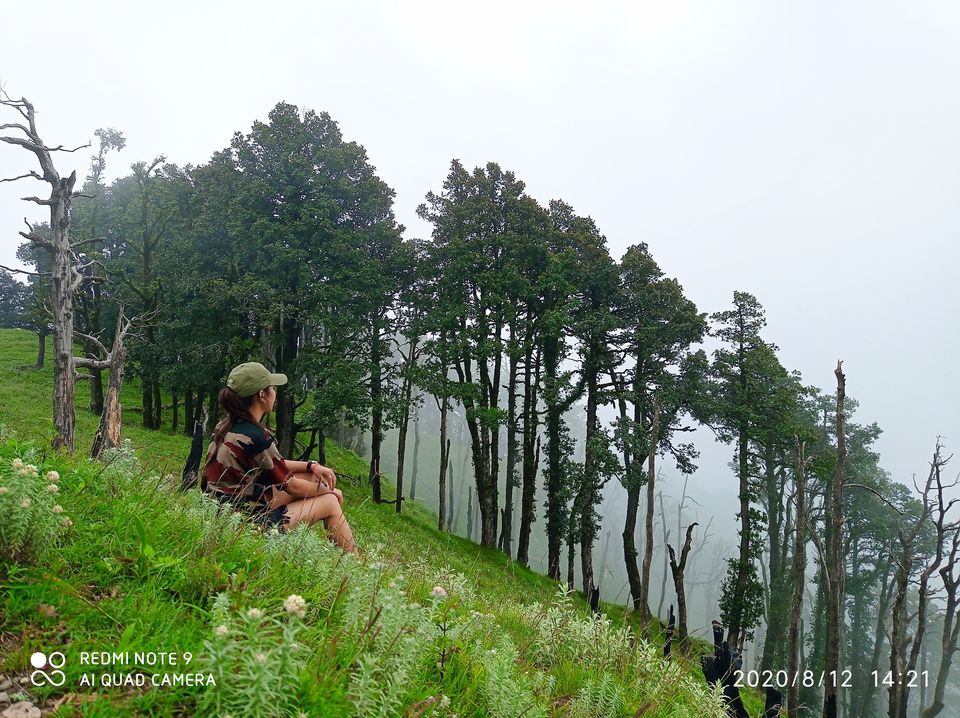 Everyone plans a trip and it is necessary to plan a trip, but what if you don't plan a trip and just pack your bags n go with flow for next 3 days ,away from madding crowed in seek of peace?
I am the kind of person who never plans a trip but always decides what the next destination is - that was Nag Tibba. One of the reason to choose that destination is that it's close to Dehradun (109km) for famous trekking spot. I went there in rainy season in August. Although every season give you different vibes n experience. Also known as Serpent's peak, Naag Tibba is the Highest peak of lesser Himalayas in Garhwal region of Uttarakhand, measuring 3,022 (9,995 ft). It's a region of high altitude meadows called bugyals. It is named after Naag Tibba range which includes five folds of Himalayas situated 57 kms from Mussoorie and 16 kms away from Landour Cantt. Branching off from Great Himalayas, It is part of three primary mountain ranges of lesser Himalayas including Dhauladhar and Pir Panjal.The view from the peak is exquisite and consists of snow covered Himalayan ranges in 100° such as Swargarohini, Bandarpoonch, Gangotri, Srikantha and Kala Naag as well as Kedarnath peak, Doon valley and Changabang in the north. Witnessing the different peaks at the same time is quite overwhelming and feels like watching whole of Himalayas in a single frame.
The most thrill however is the trek itself that takes you from one natural setting to another. You get to experience the different sceneries as you climb up or down the peak. The landscape inccludes green valleys, bugyals, ridges and calm forests as well as fields full of a variety of flowers. The view from the peak is cherry on top too.The obscurity of this trek should be a crime. For people living in the relatively nearby towns or cities the trek could be a great adventure and a routine escape and every single season brings a new landscape to the view. The trek is also moderate so it's good for begginers to try and be introduced to the world of adventure. The story about the place goes that it's the Dwelling of the God of snakes - Naag Devta thus the first part of the name. And the later comes from the local name for peak which is "Tibba". There is a temple at the base camp that is regularly visited by the local villagers. We found fresh water near the temple.
DAY 1 - I woke up at 3 AM and freshened up and got ready for a new adventure. At 3.30 AM my friend came to pick me up and after that we picked up other friends. We started our journey from dehradun at 4 AM. On the way there was mist everywhere. We took the mussoorie route as we had to pick a friend from there (it's a longer route so if you're come via dehradun take the shortcut route. Check in google map). We reached mussoorie at 6 AM, at that time most of fog was dissipating. We took few pictures and went on with our journey again. En route, we saw many mountain ranges with greenery all around, we also came across a number of waterfalls, some little kids going to school with heavy bags on their shoulders and smile on their faces.
After 5 hour drive we reached at Bandasari village. We parked our van, carried our bags and began trekking.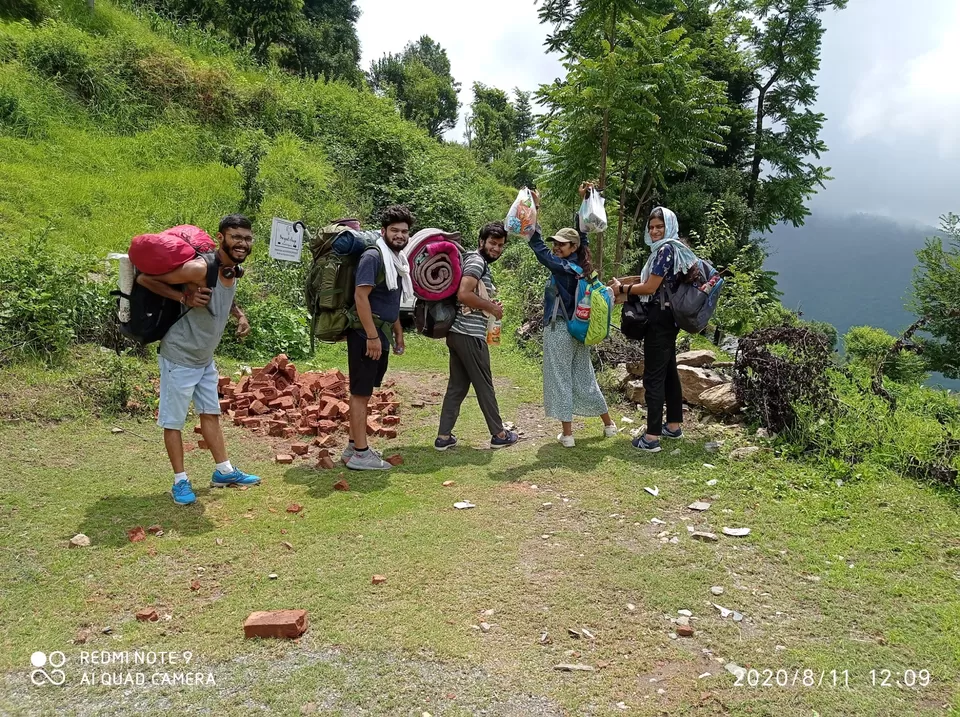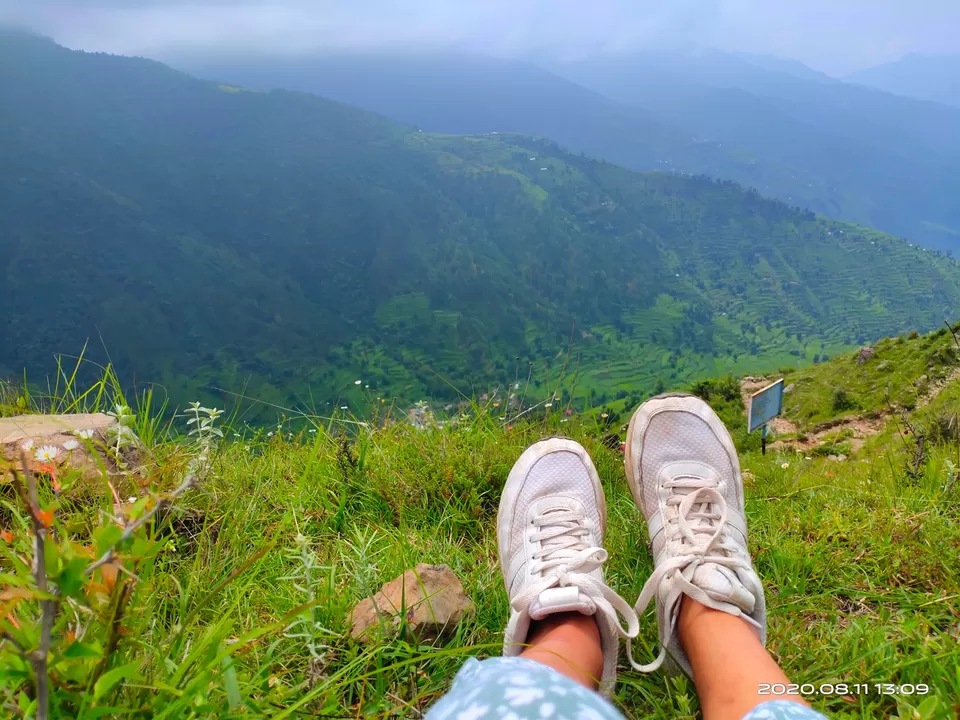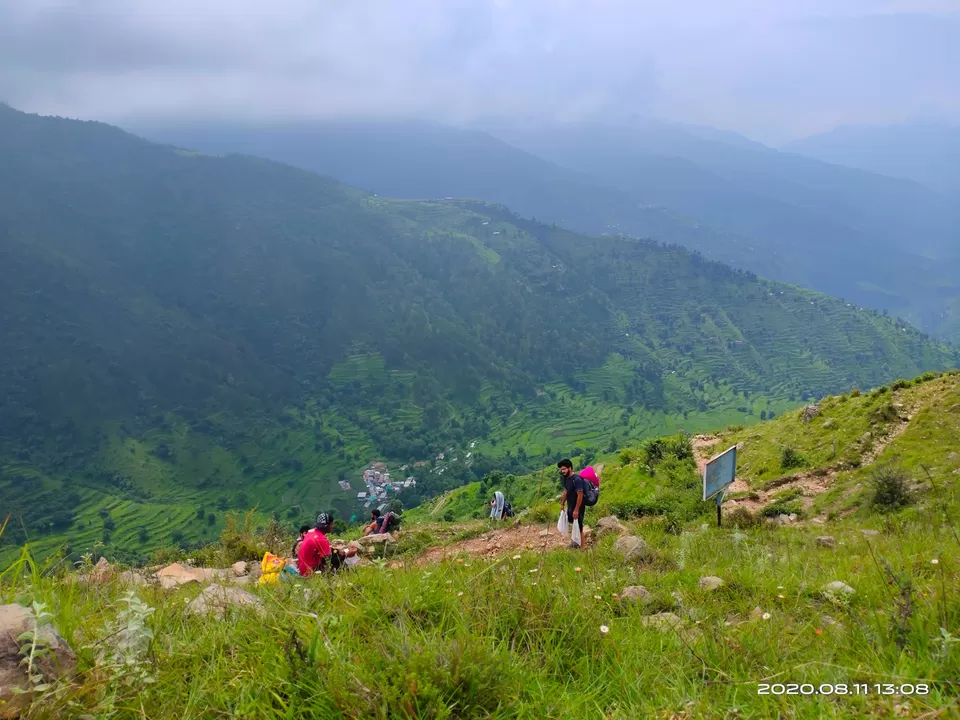 After 2 kms trek we reached small Pantwari and even smaller Laser gaon where the trek to Naag Tibba begins from. The goat village is supposed to be halfway up the trek. It's roughly 4 kms to the Goat Village. After we reached the Goat village we rested for half an hour and talked with the local people, they asked us for tea and talked even more during and after the tea. The people there are very friendly and helpful. They live a pure and organic life which they grow themselves by working hard all day long. They also gave us apricots from their trees.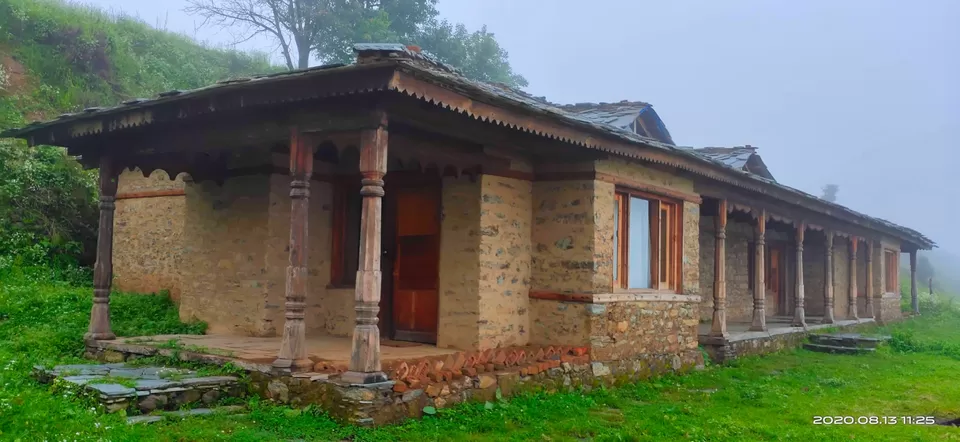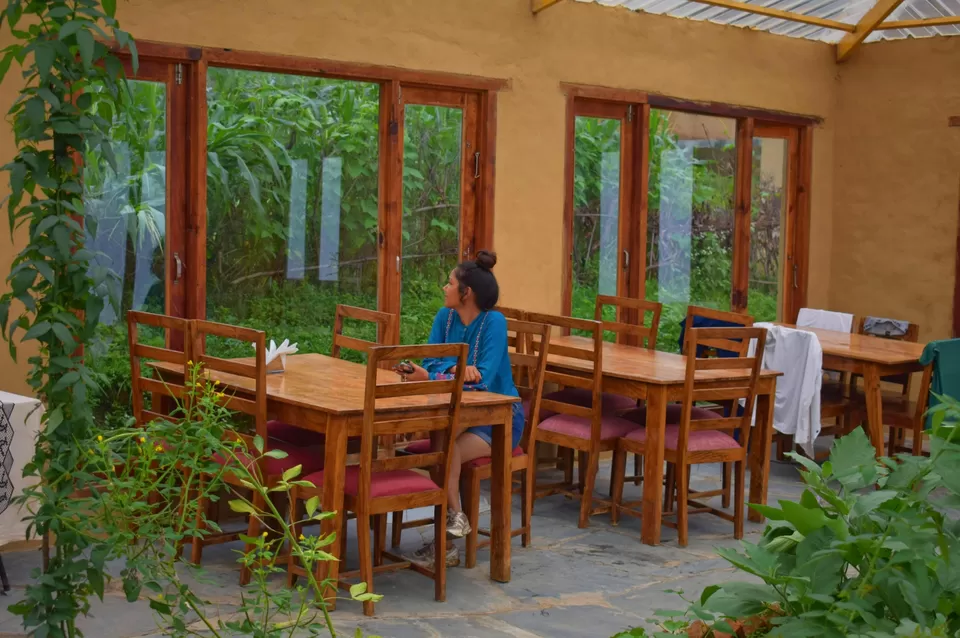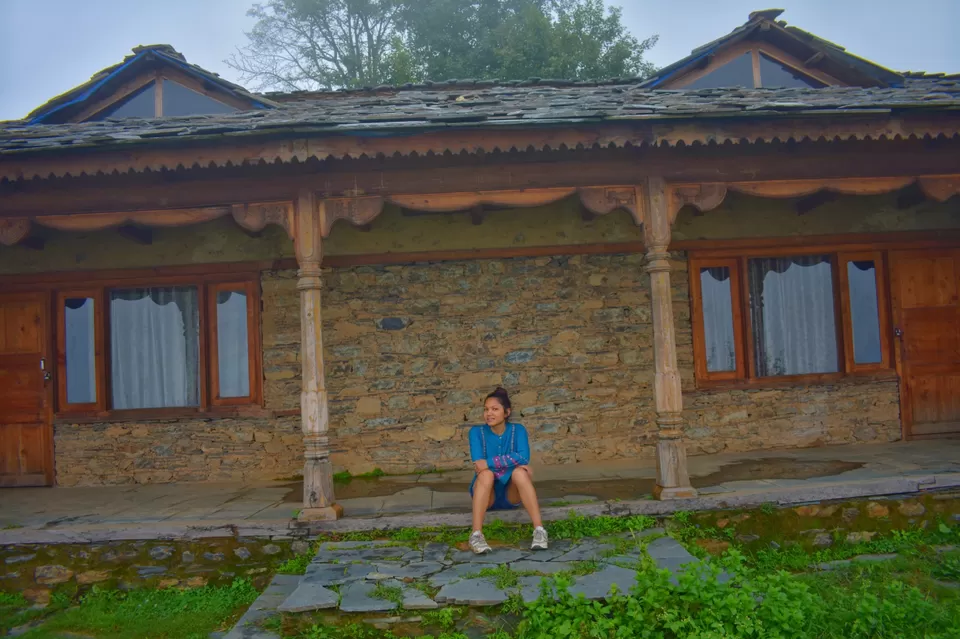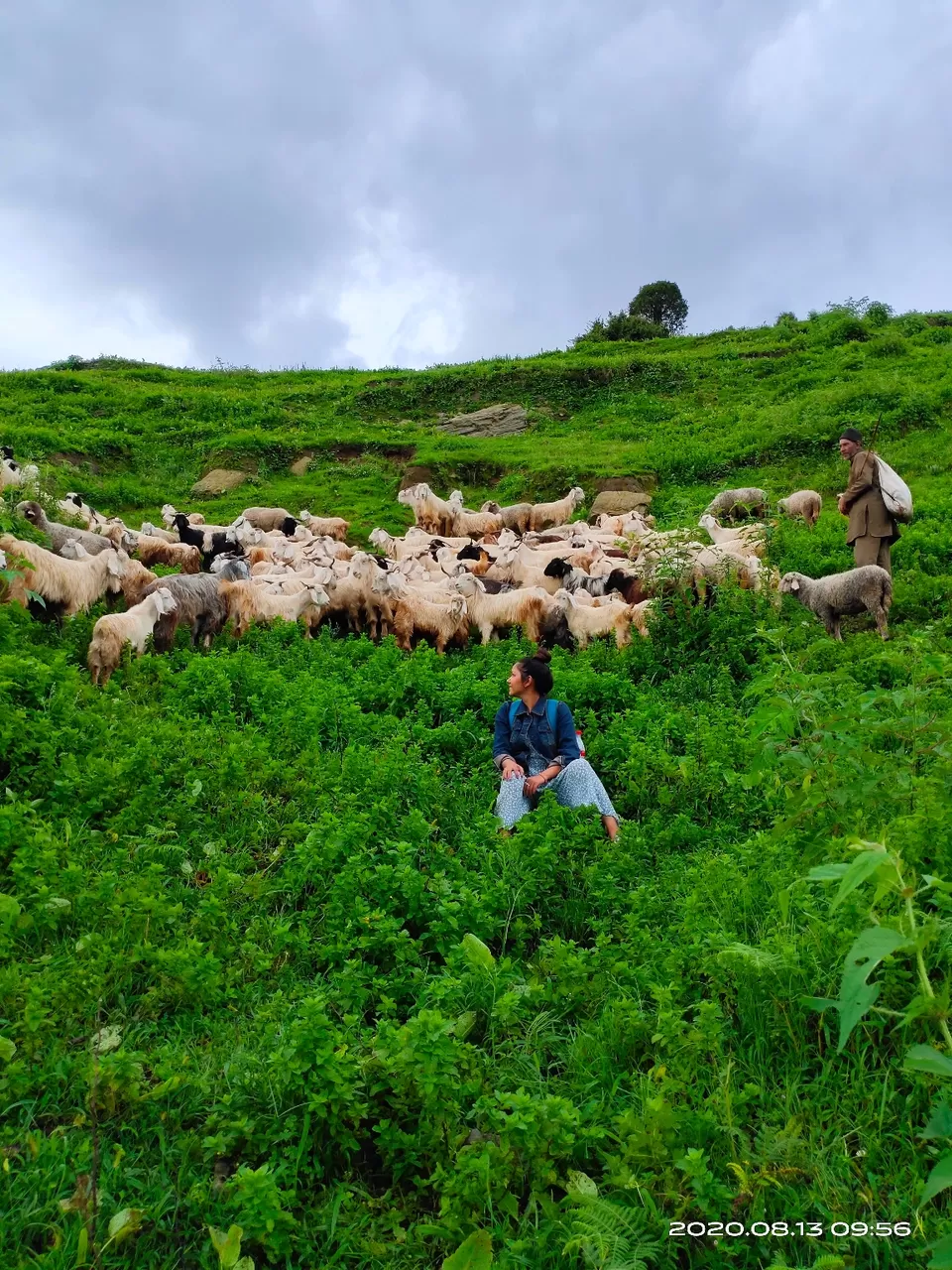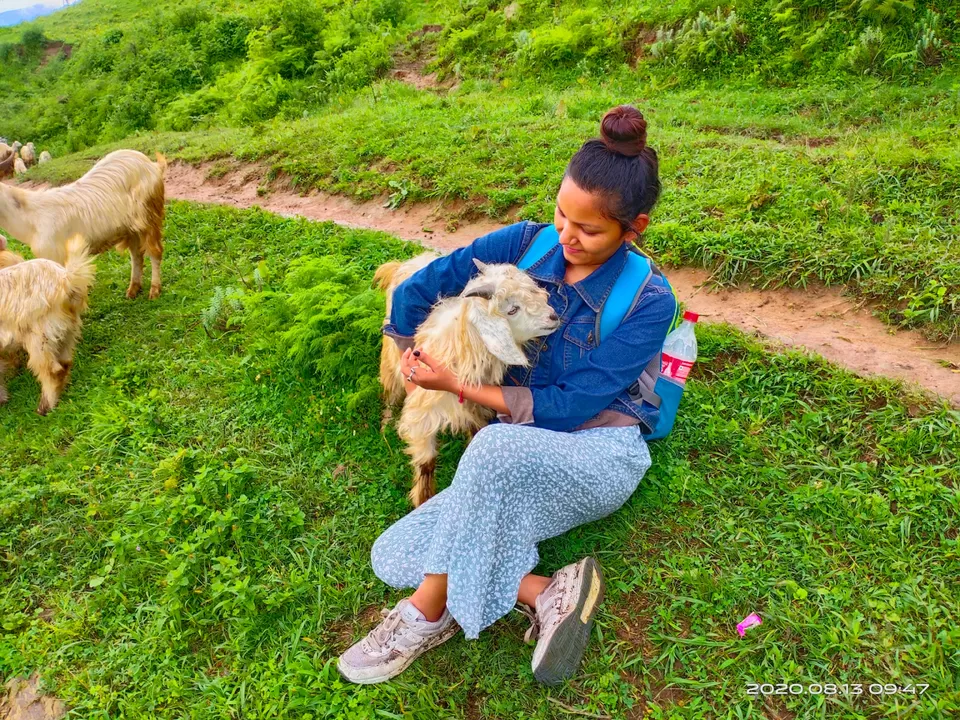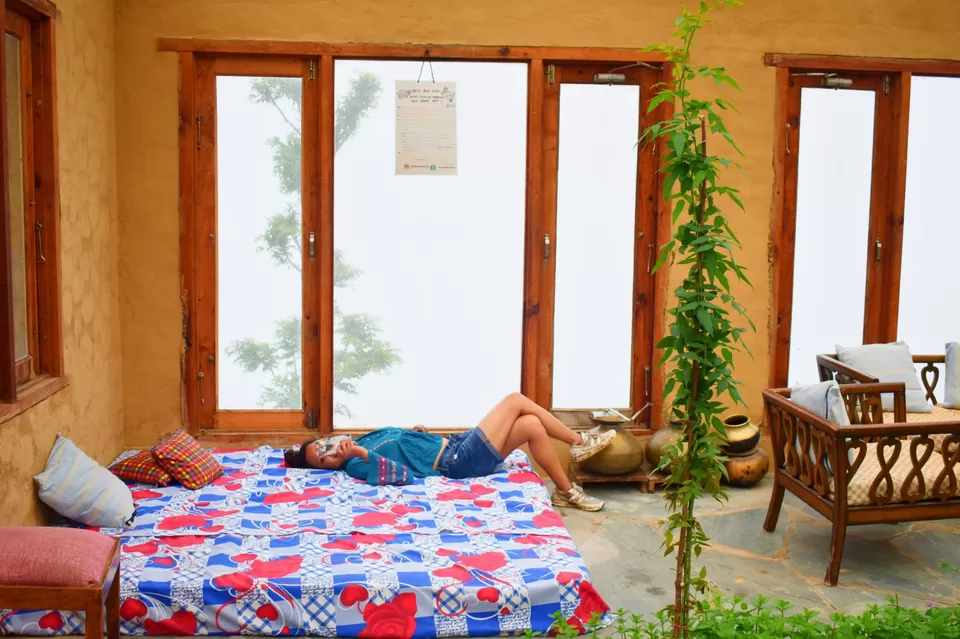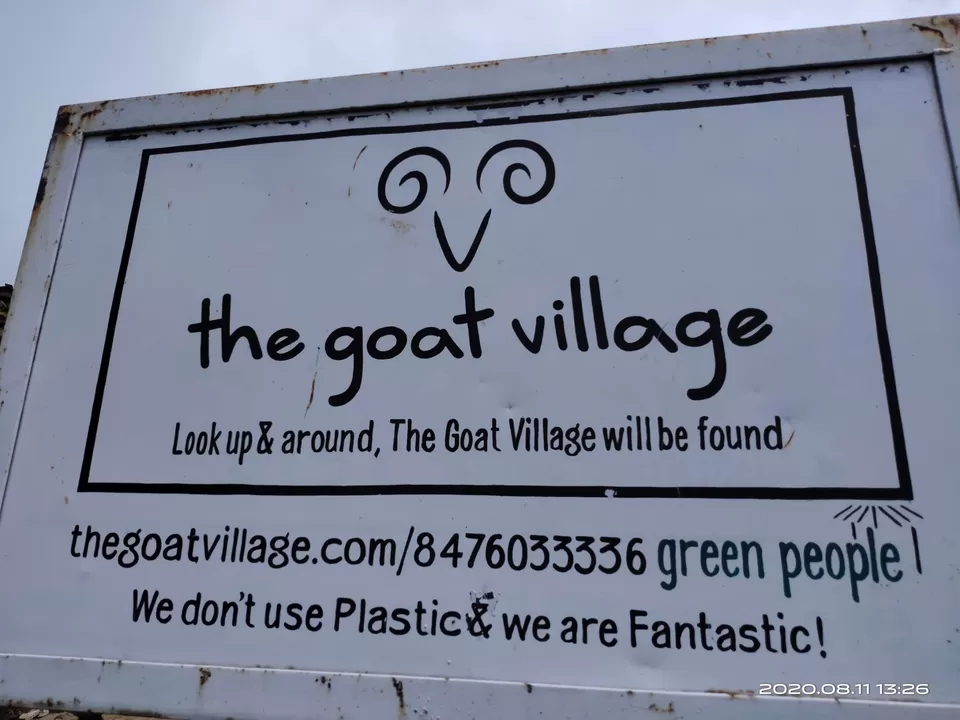 After bidding farewell we began the rest of the trek which was 5 kms moderate trek to the camping site. The base camp is a wide and green meadow. We set up all three of our tents, started fire and began cooking Rajma Chawal. We decided not to go to the summit that day, afterall we were tired from the 12 kms of trekking. We had the food around the bonfire and fell asleep soon.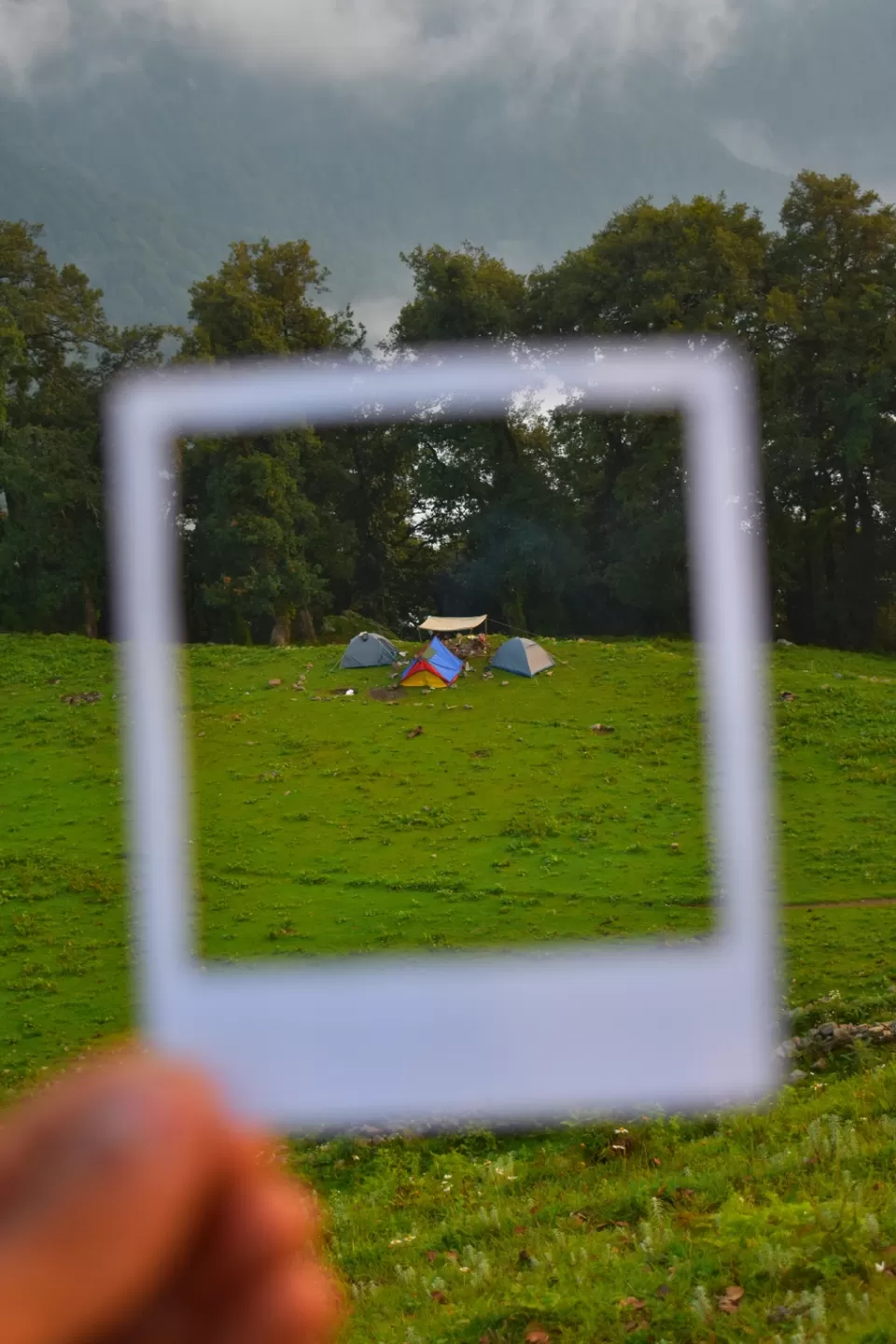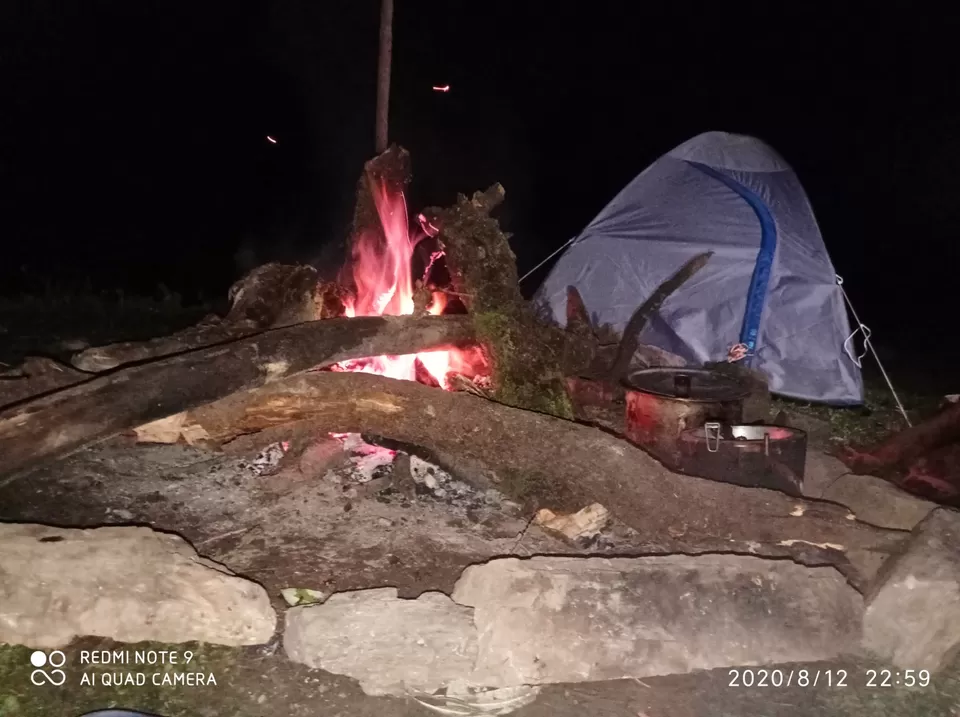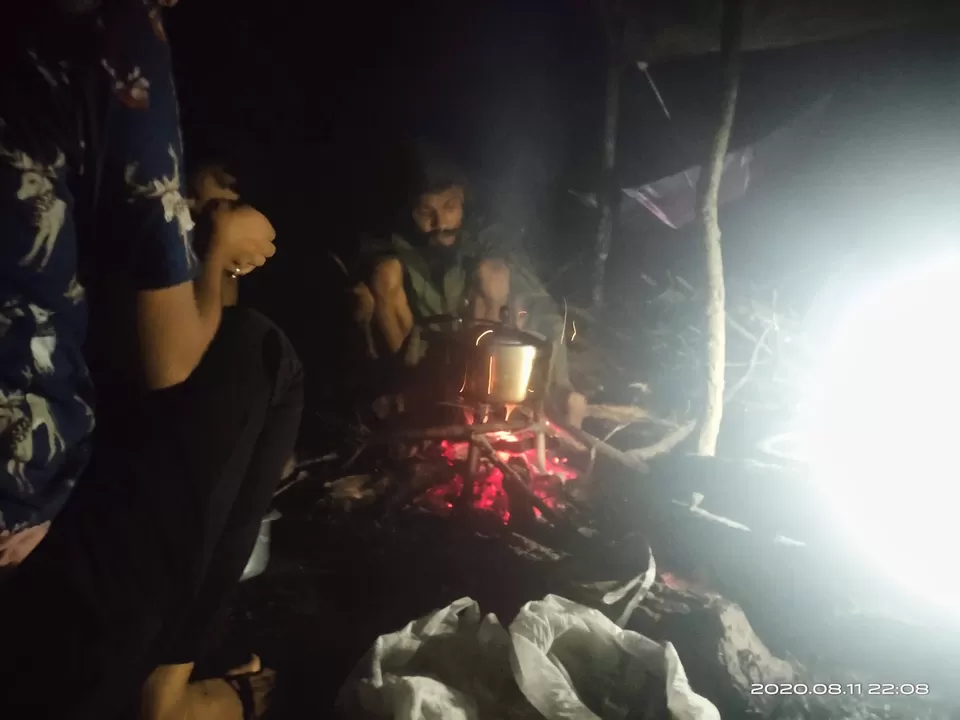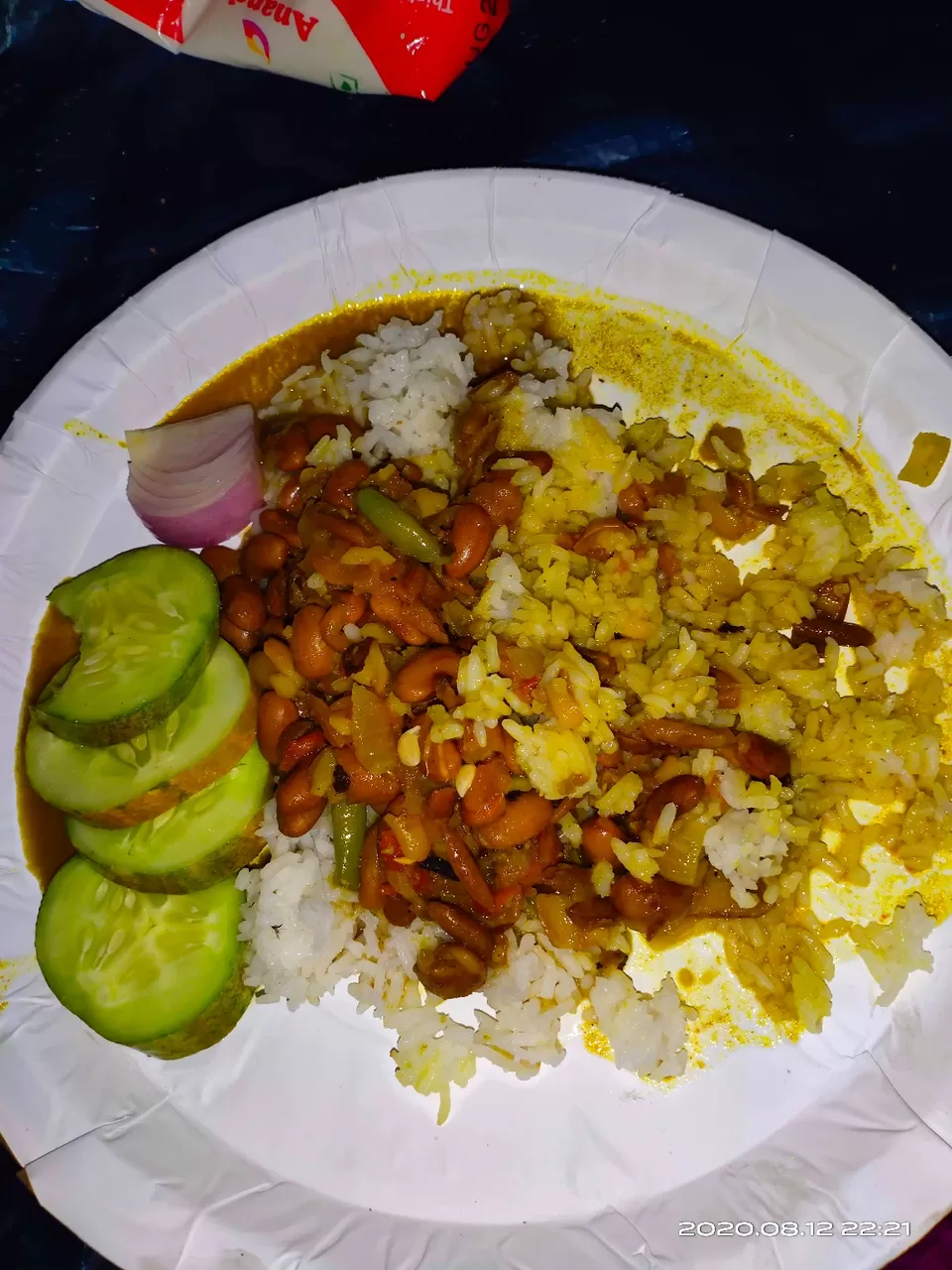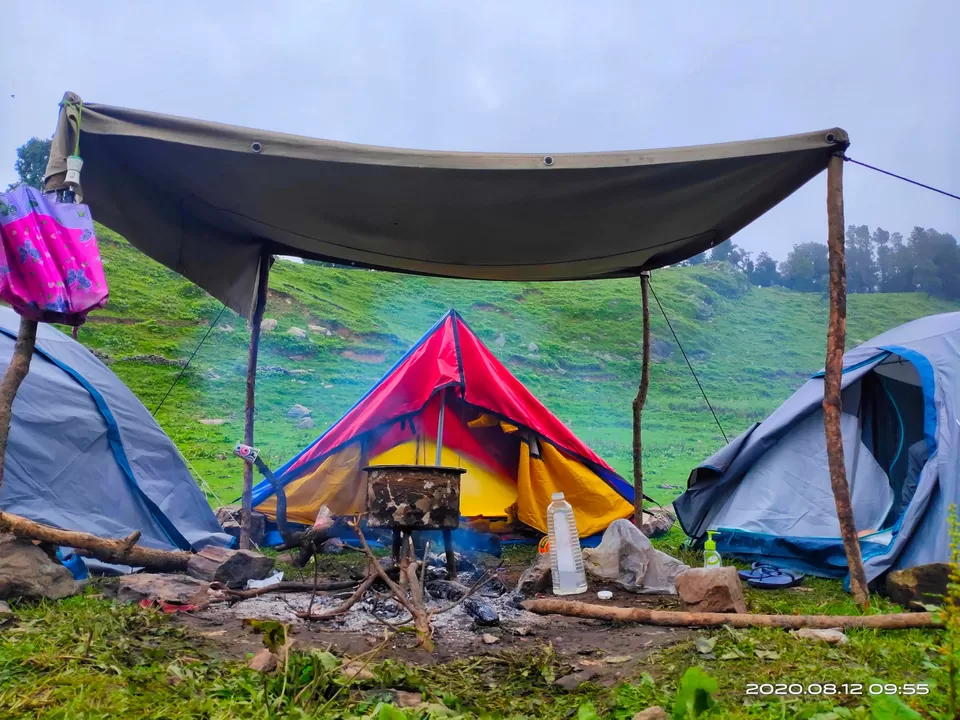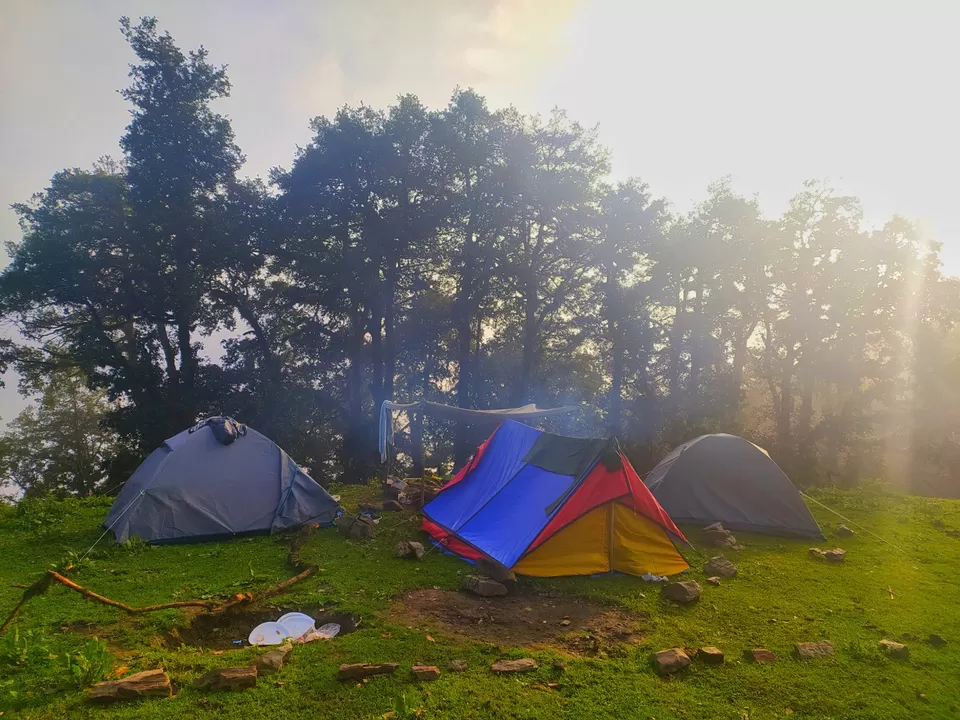 Day 2. The next morning we woke up from the sound of cowbells and hoofbeats of the horses that were grazing the meadow. The mornings are different from the daytime there. The wind blowing in my face and the sun slowly ascending in the sky. ( I missed the sunrise as I woke up late). After that we freshened up and went to visit the temple.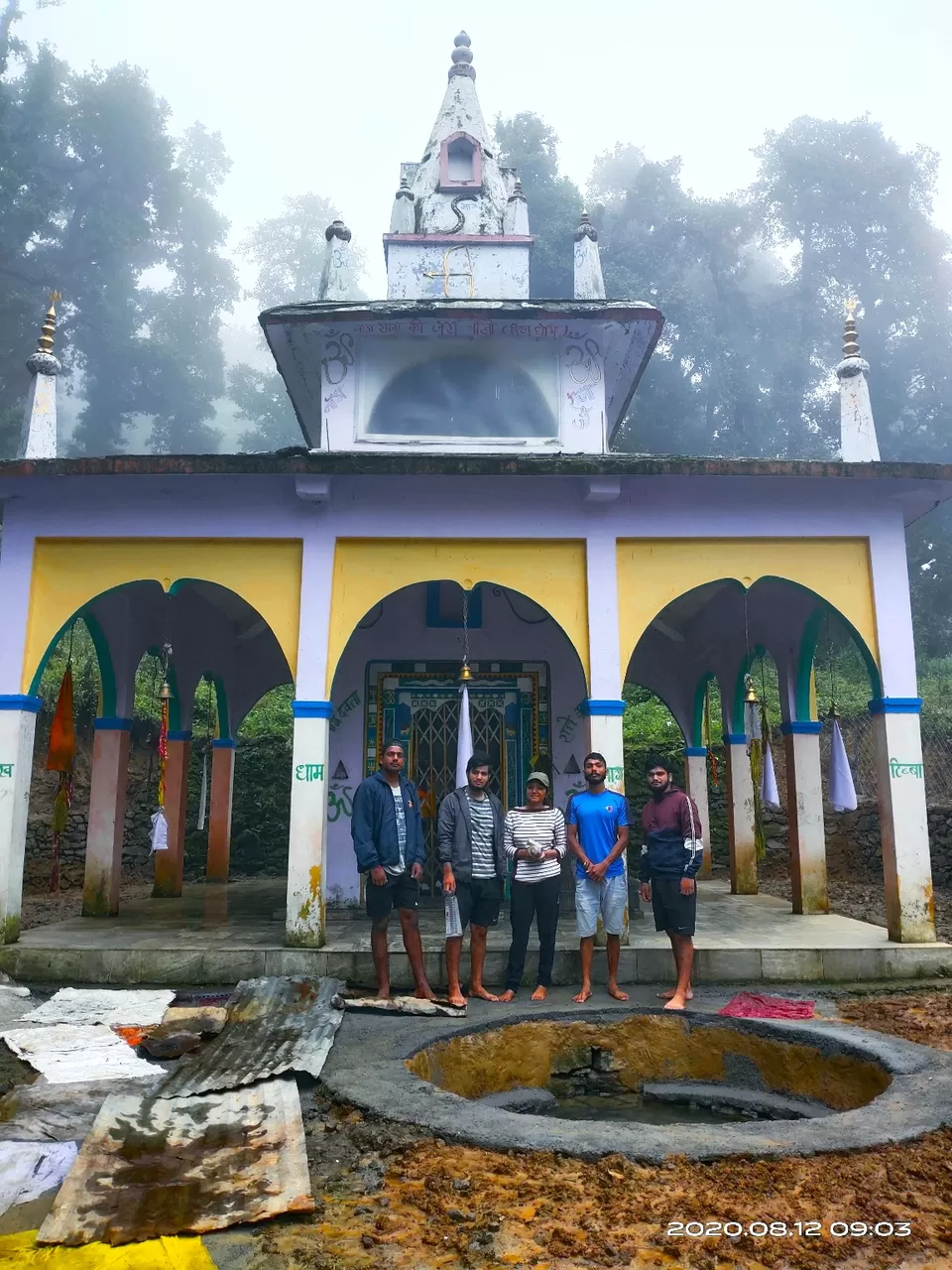 On returning we made breakfast and began our 2 kms trek to the summit. After an hour or so we reached the Jhandi top which is generally covered in snow from November to march, covered in gorgeous bugyals. It was quite windy as it was the rainy season. We couldn't see any of the Himalayan peaks as the mist was persistent. After taking some pictures we returned to the camping site and made chai and pakori and played some games. After a bit of photoshoot the evening fell. Time seemed to run faster than usual there. We were able to see the sunset which was astonishing.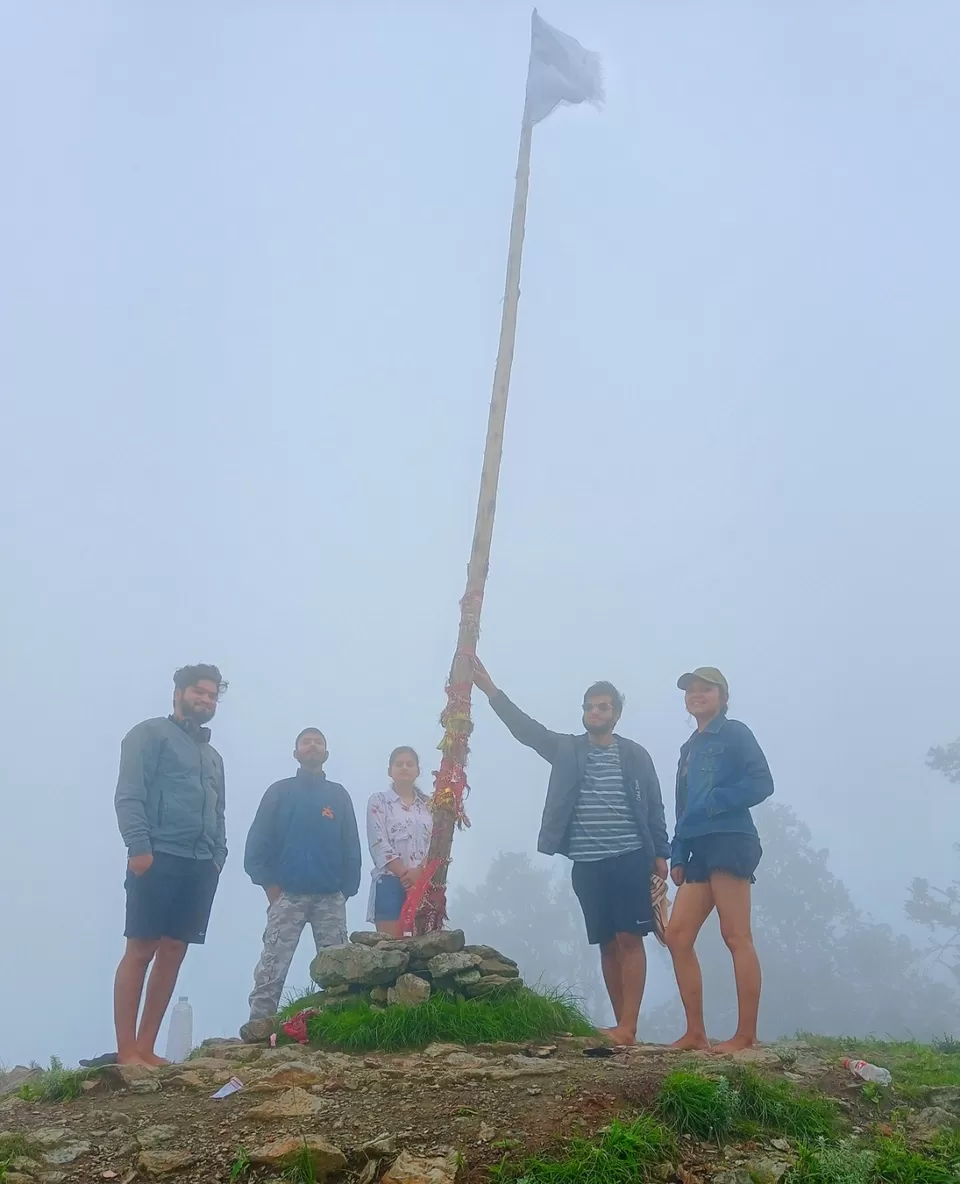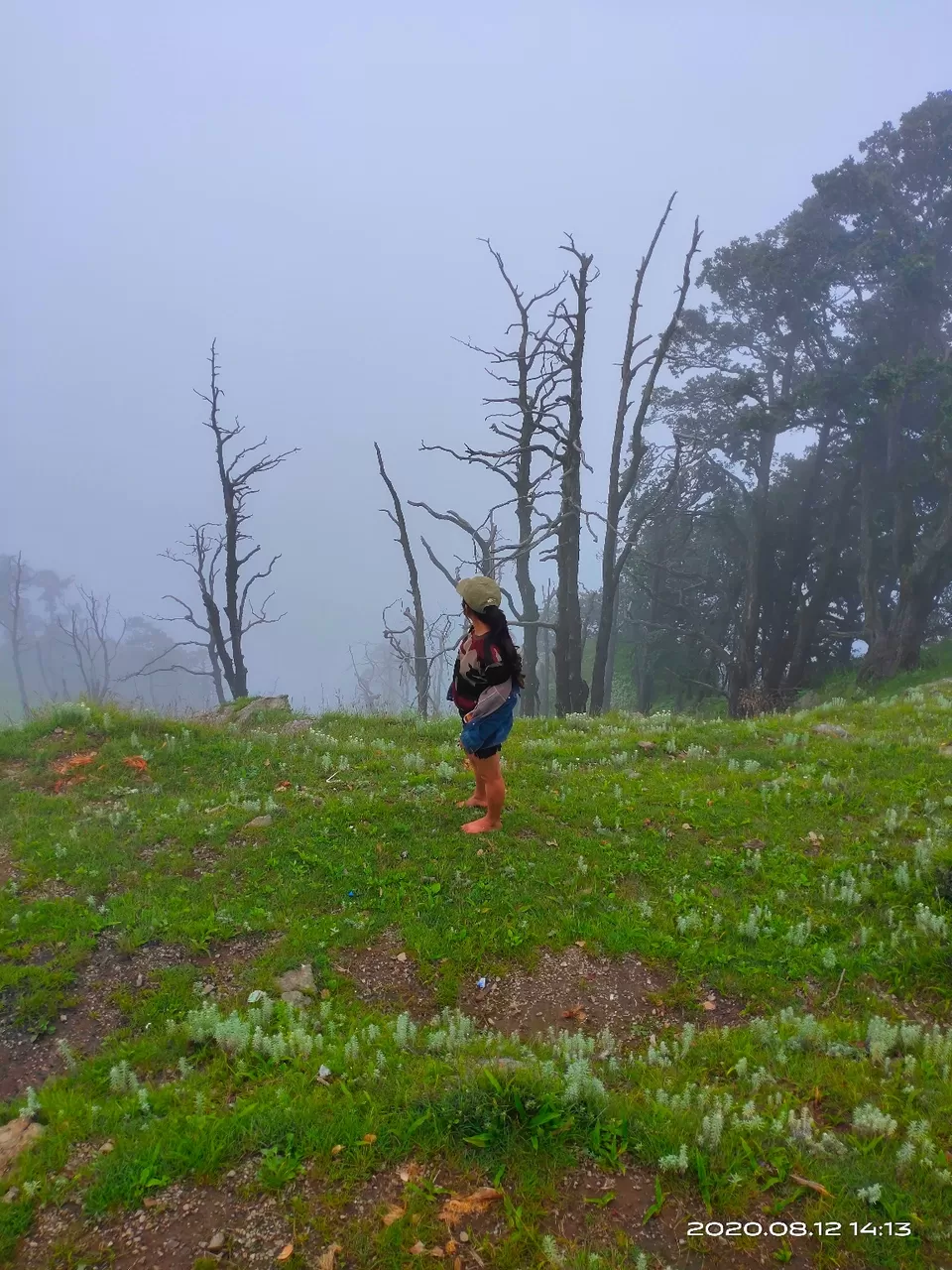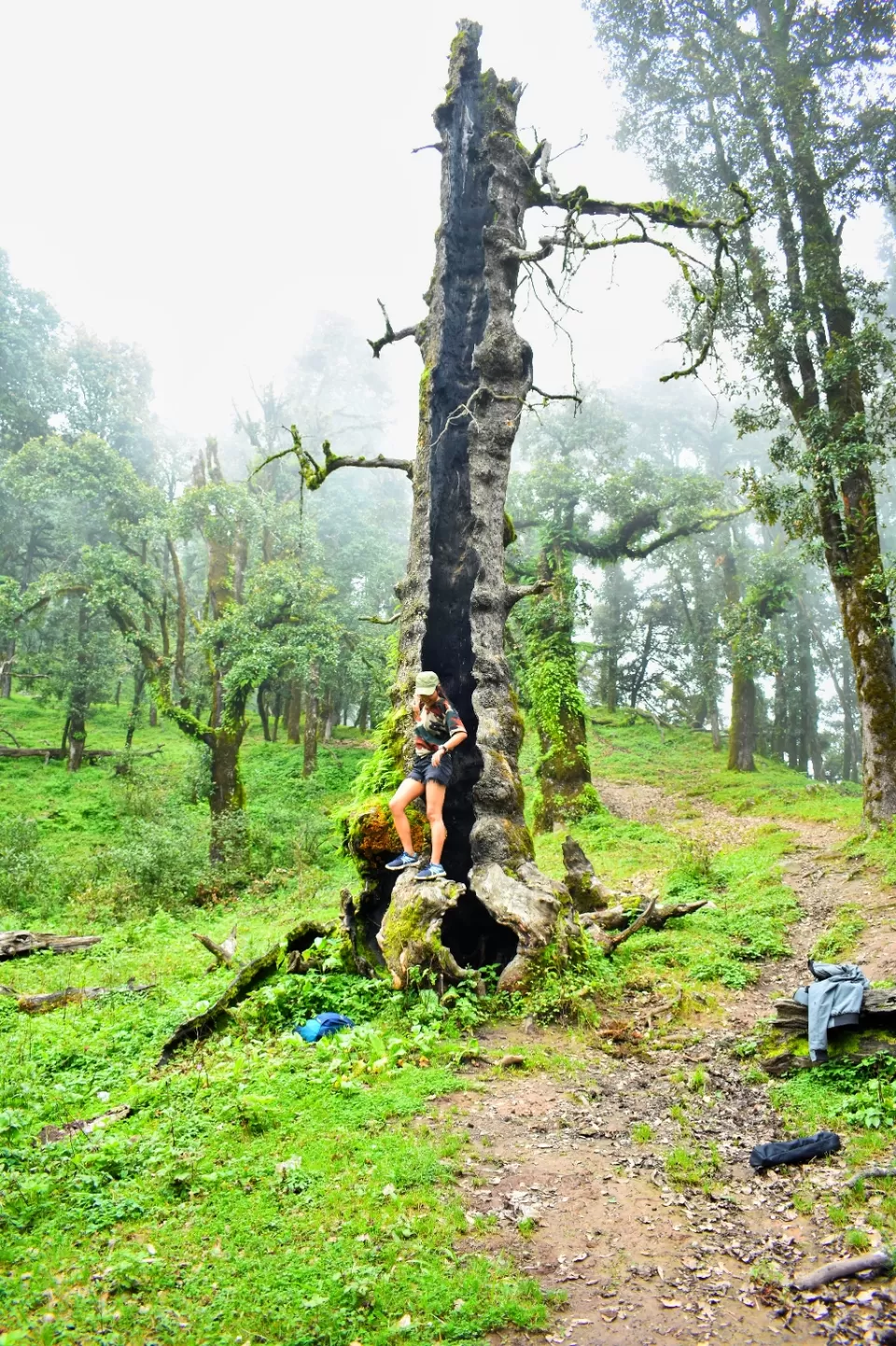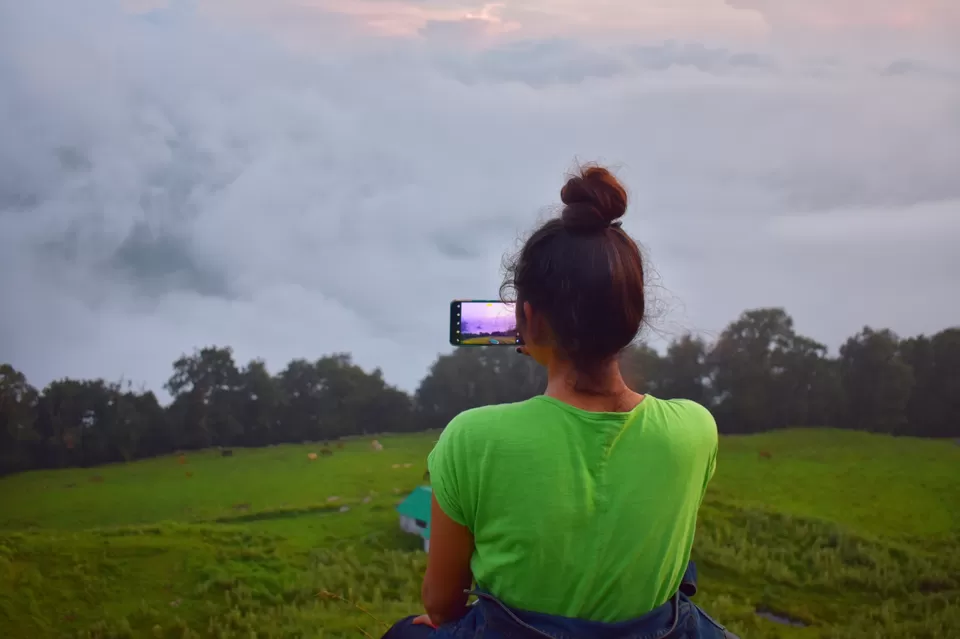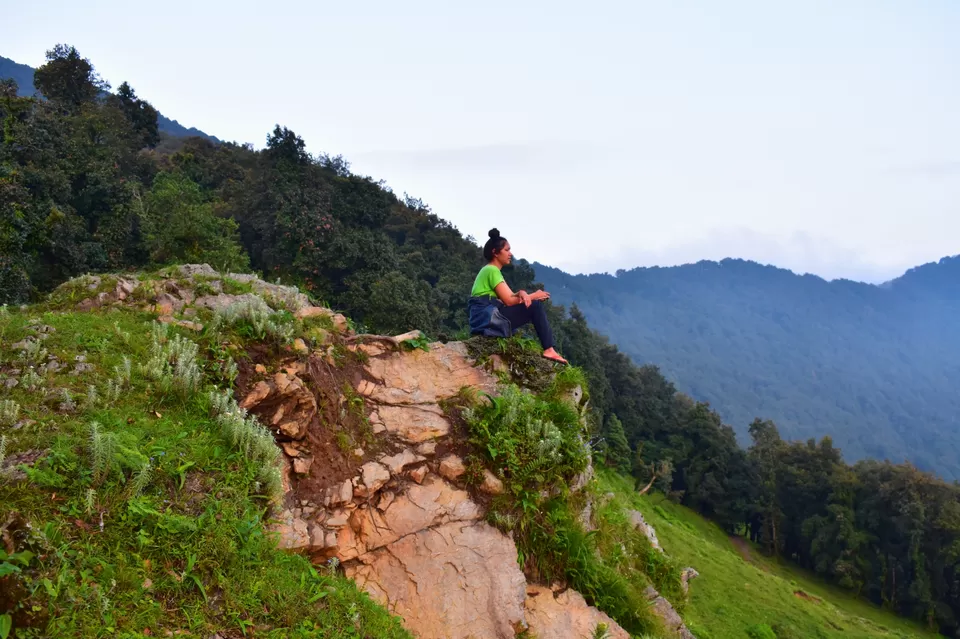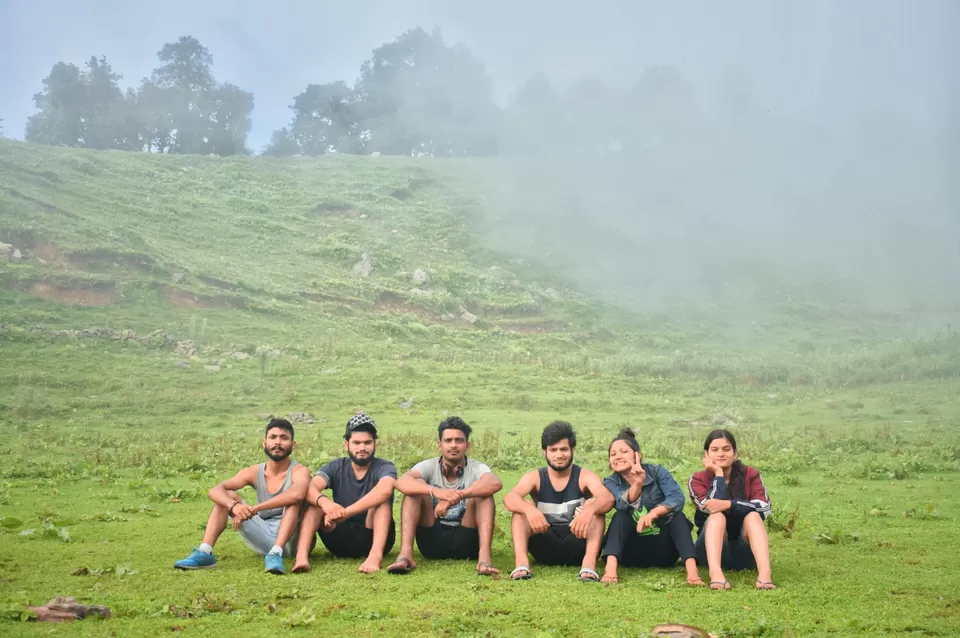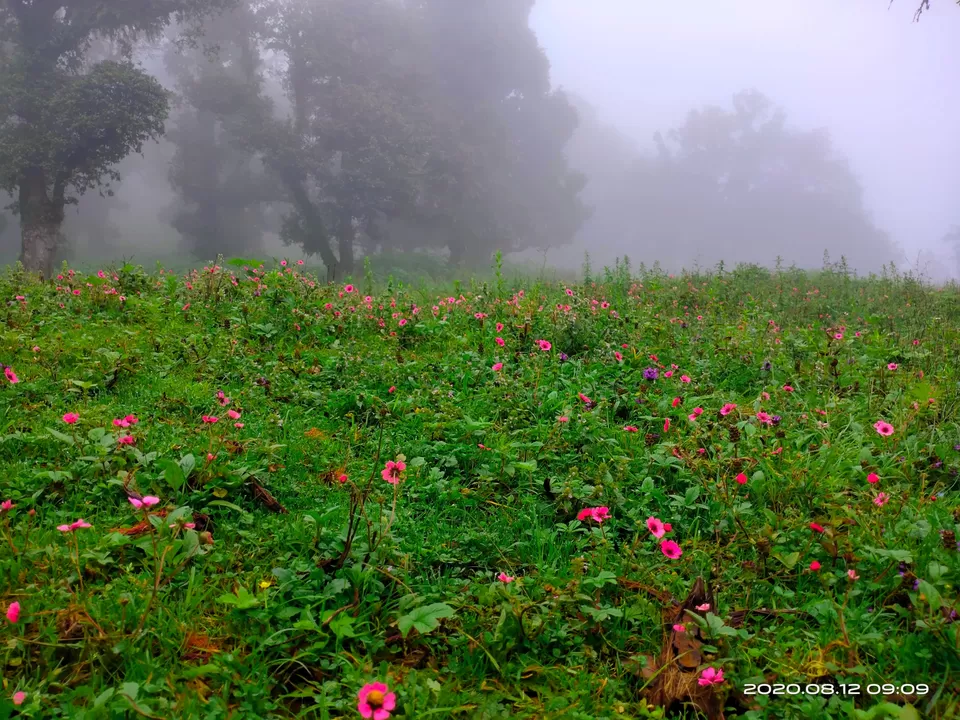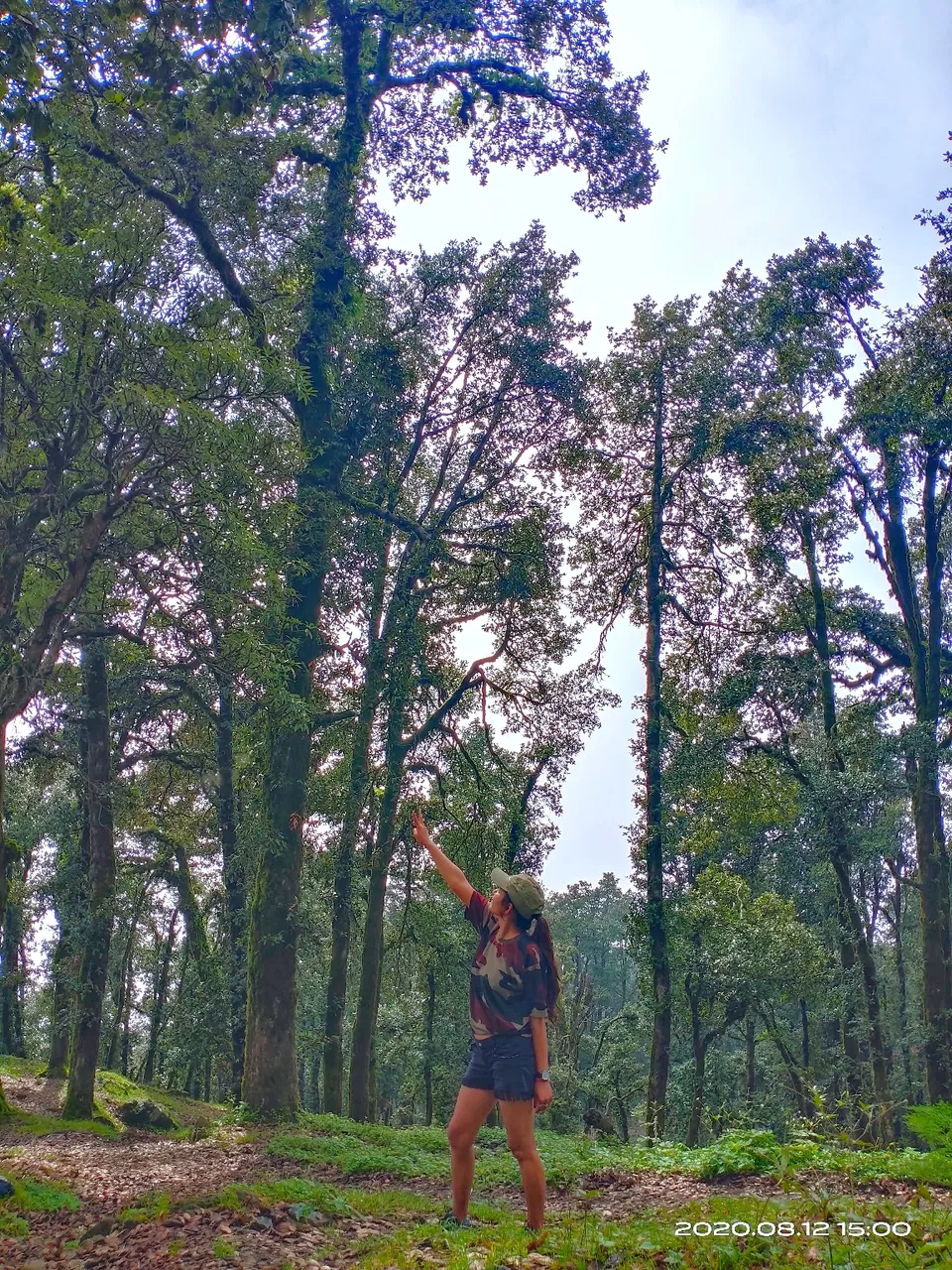 At night we cooked paneer and rice (it was yummy), sat around the bonfire for a while and around 10 went to sleep.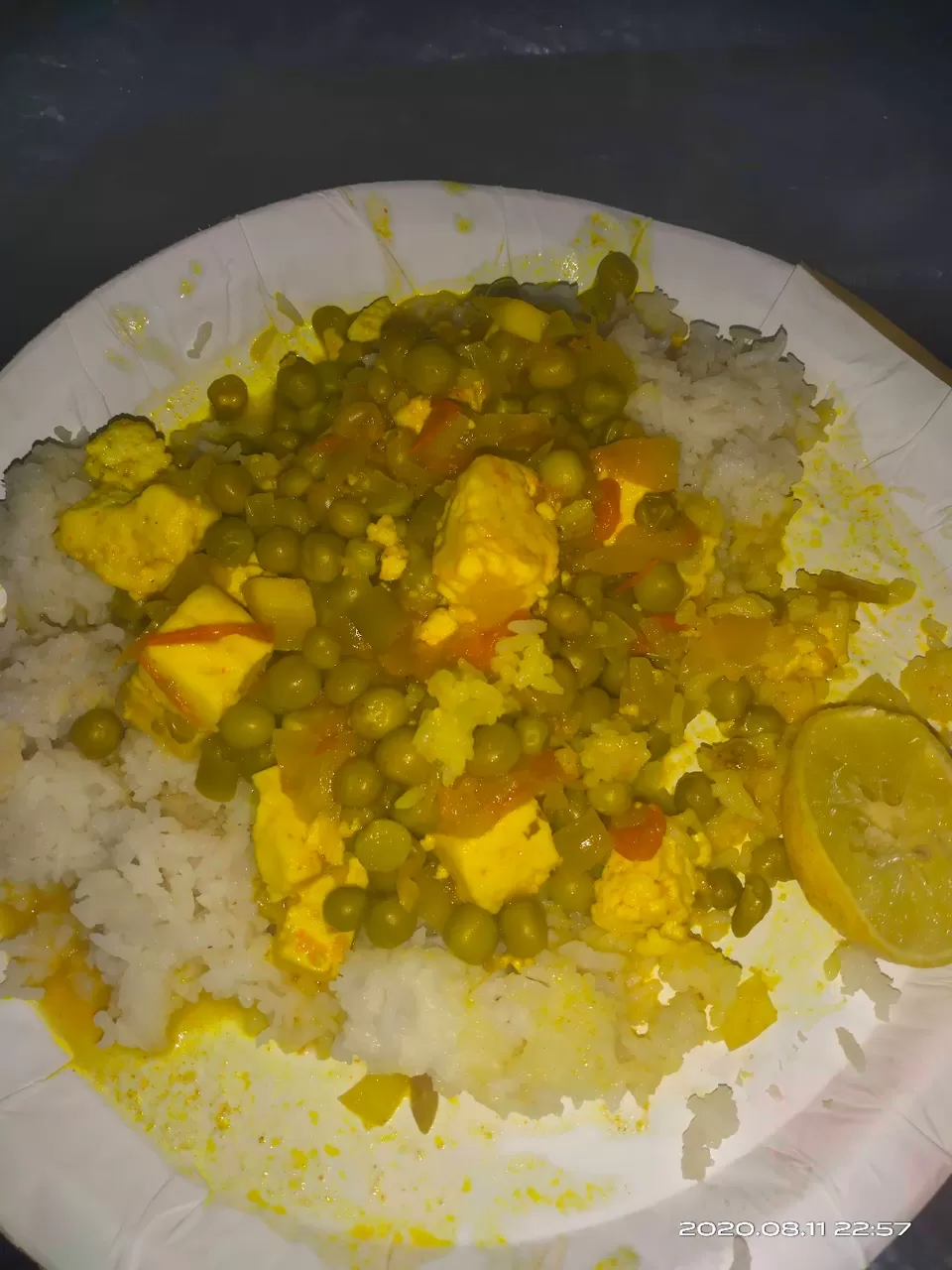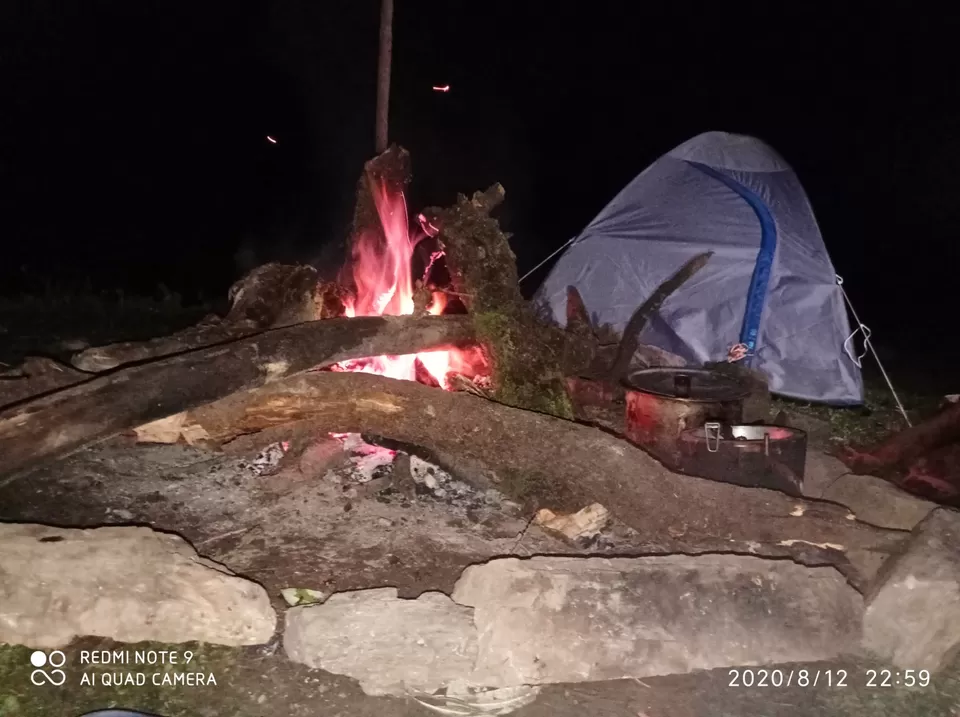 In the middle of the night, heavy rain started to fall. We were woken up by the noise and the time was 1:30 in the morning. The horses were running here and there and slippers flowing down with water which was quite too much. We were all standing in rain with our flashlights on. I was so afraid that time that my legs were shivering and I couldn't say a word. We cleared a single tent, and all went in there and waited for the morning. The time seemed to move slower this time. It stopped raining around five and we came out of the tent only to find all of the stuff messed up. The firewood was soggy, slippers and utensils floating and food spread in all directions. It was quite funny so we laughed a lot at ourselves. We picked up our mess, packed the stuff and trekked down and cane back to Dehradun.