"Returning is the most difficult.. Since you have grown outside the puzzle and your piece no longer fits."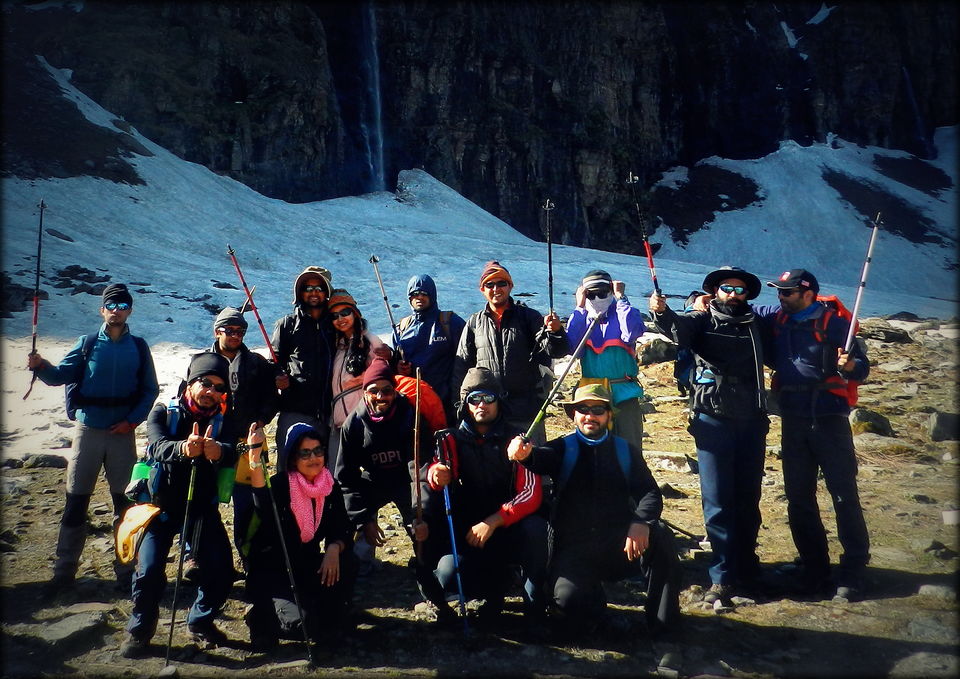 I had read it somewhere but never did I know that a 7 day trek deep in the lap of Himalayas will result in a life changing event. No such incident occurred in particular to make such an impact. However the exhausting climb each day, the beautiful tranquil days and intoxicating starry night all acted up as culprit.
This was my second multi-day Himalayan trek. I did Roopkund last year and this year decided on doing Rupin Pass. (I did not write about Roopkund, since we could not summit and had to return from Bhagwasa). There has always been a lot of discussions on which among the two trek is better or prettier. I felt both are entirely different treks, and have an entirely different terrain. Roopkund on one hand has beautiful meadows, spellbound lakes in midst of mountains whereas Rupin has beautiful snow covered valley and gorgeous waterfalls.
The trek was organized by IndiaHikes. So any information about the treks can be gathered from their websites. Plus, there are very many articles about Rupin, and there will be no point if I repeat the same again here.
The beauty of the place is self-explanatory. However the part not to miss during the trek is what I will highlight below and hope it will be helpful to the readers. The trek starts from Uttarakhand and finishes in Himachal Pradesh. I have marked the daily camp sites below and its USP:
Dhaula
This was the base camp for the trek and this place is inside a national park and camp was at the riverside with pine clad mountain all around. There could never be any place more apt for start of a trek camp. Do not miss on a cup of hot tea next to the river perching on the broken pine tree stems.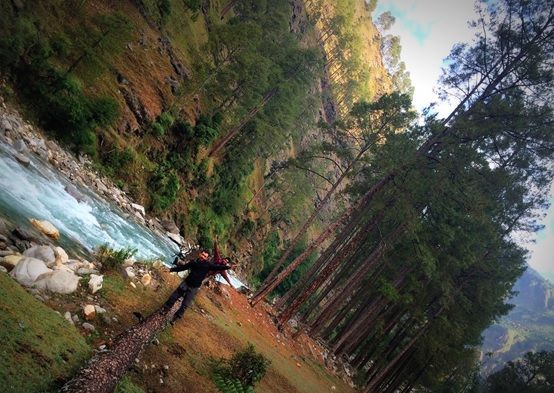 Sewa
This small village is the last Uttarakhand village toward Himachal on the way of our trek. This village has very few houses, a small primary school, very pretty kids and ever so warm people. While touring we were invited in to have cup of tea which was a bonus. Take a walk of the village and one will find a wide range of plantation of vegetables and white beautiful flowery plants (which are cultivated in only high altitude).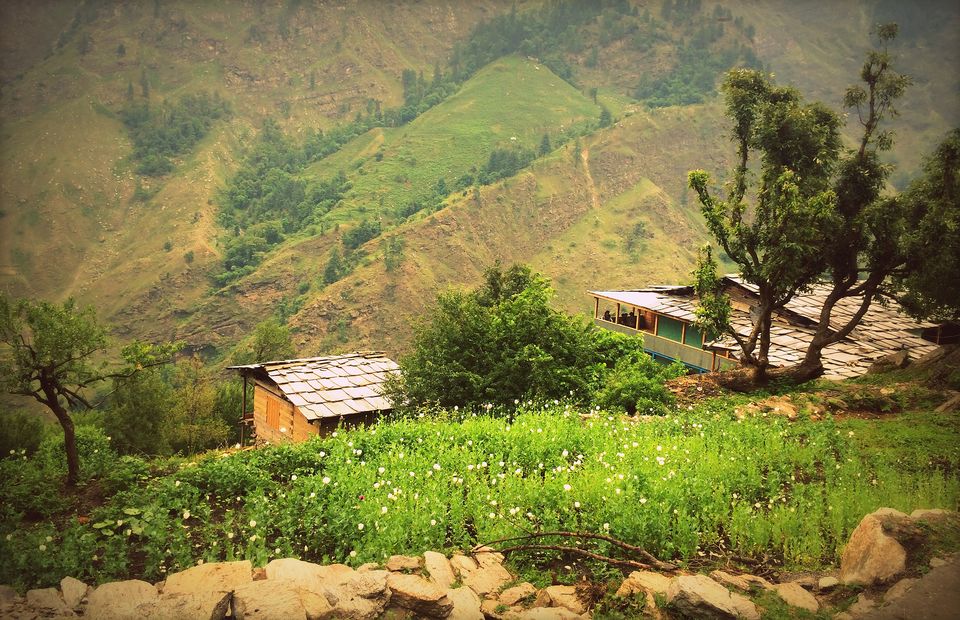 Jhiskun
This is the last settled village that we found on our trek path. Post this place all the camps were under the blue sky in yellow shiny tents.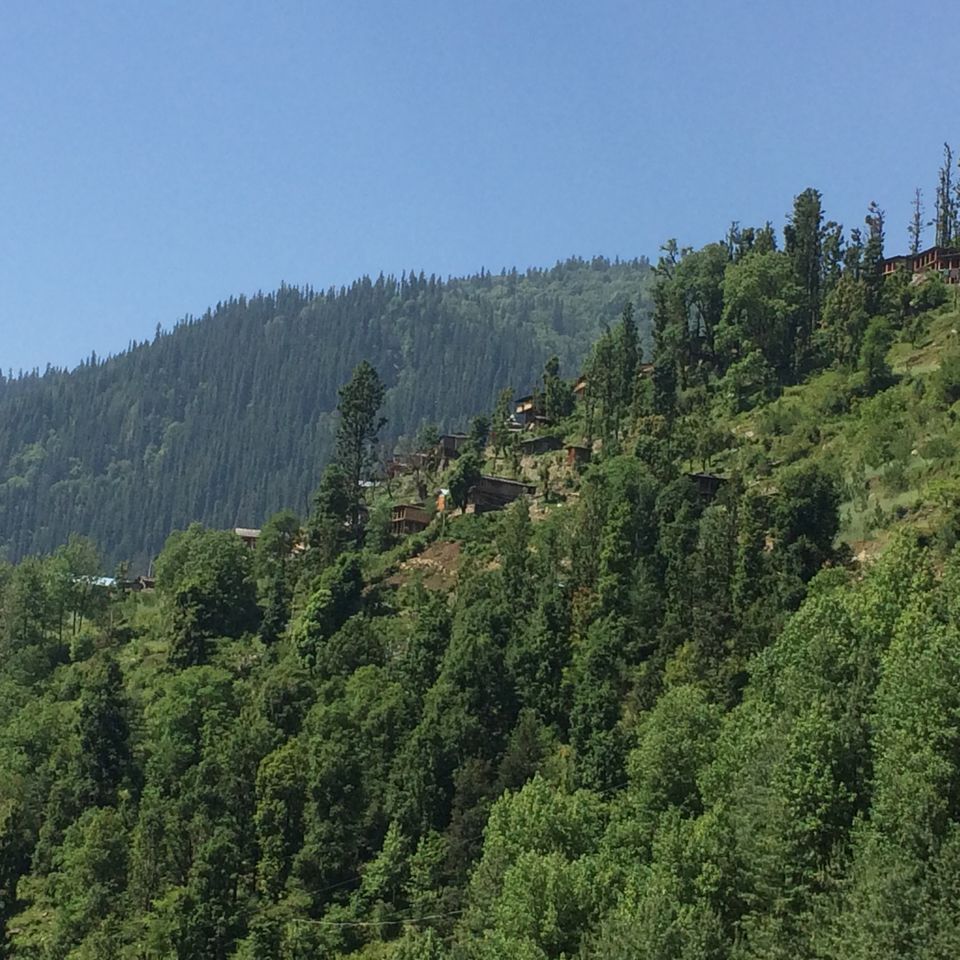 Udakkanal
Here we had our first campfire (usually due to pollution sake camp fire is not encouraged in high altitude camps). This camp is again next to a small thin trail of river. It starts getting really cold from here. This camp is also next to a section of frozen Rupin river. When I say frozen, the top portion of the river is so thick frozen that one gets to walk on it and still feel the river flowing beneath.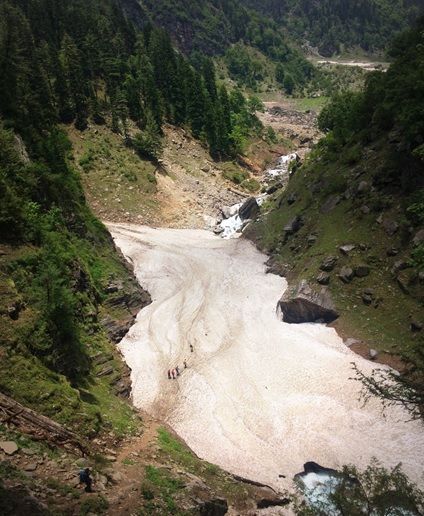 Lower waterfall
Do not miss out on the river trail along which the camps are set. This location is at a point where the one can view two water falls. Have chat with the local shepherds and the localities. You get to know a lot of stuff about the place.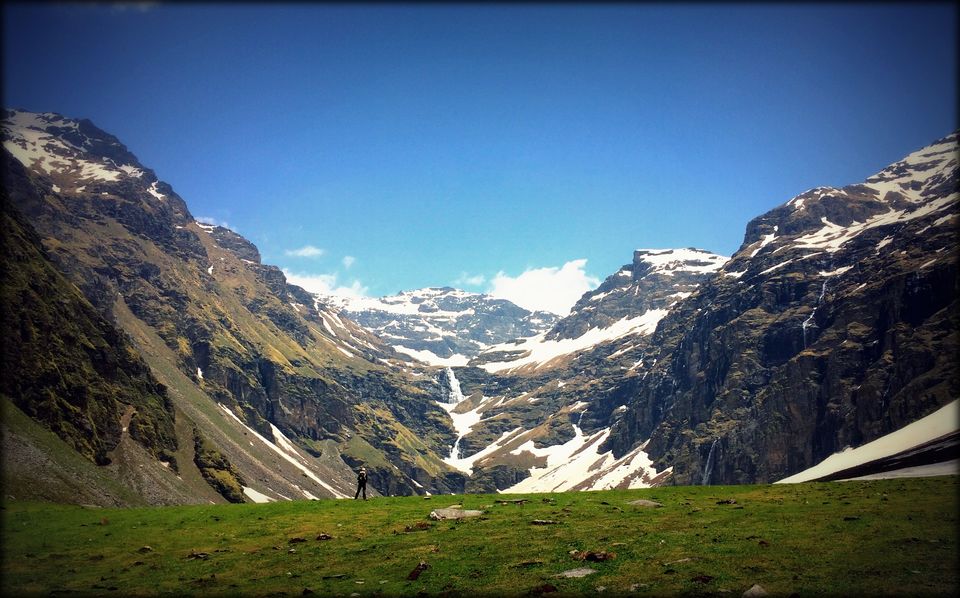 Upper waterfall
The trail to this camp is one of the most beautiful trails of the whole trek. The trek from here also gets too snowy. You get to trek only n only on snow. You might have to remove shoes and cross ice cold river on the way. Do hike up to the upper waterfall point from where the water is falling; the view from there is mind blowing.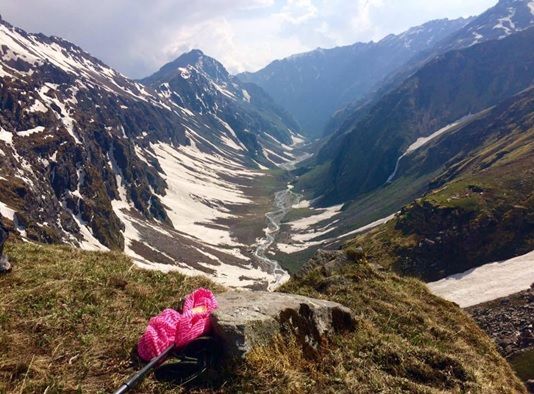 Rupin Pass
The summit point "Rupin Pass" is a 60-70 degree steep climb on snow clad mountain. There is no way to describe the thrill and excitement of this climb.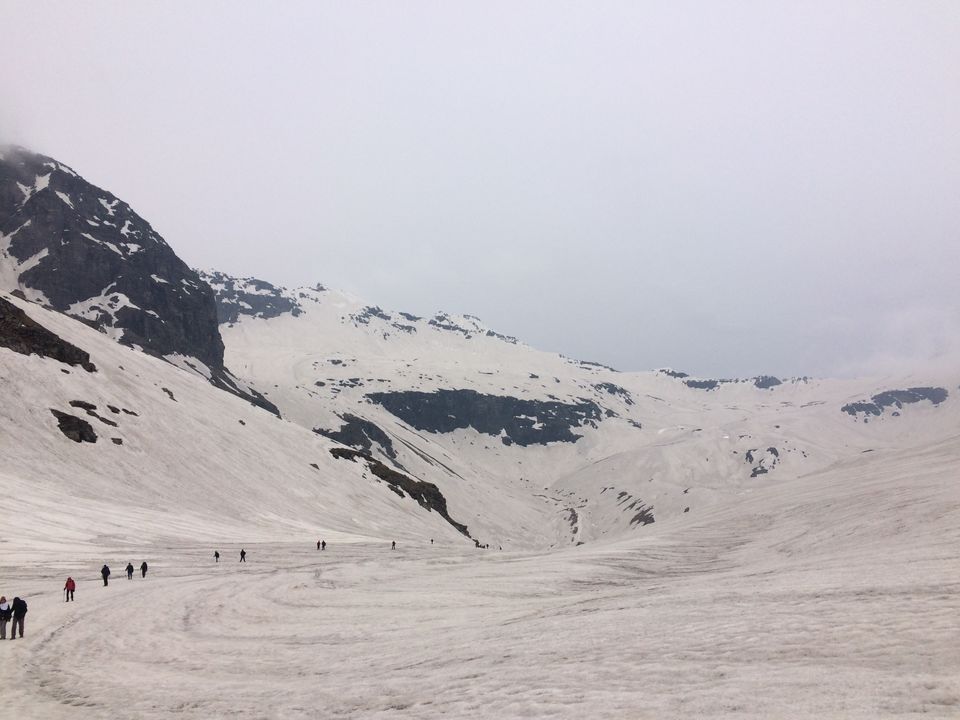 After summit we start our descend for about 10-12 kms and reach Rontigad and 10 more kms and we reach Sangla. However the route back is in between the quite scattered village and the beauty is just mesmerizing.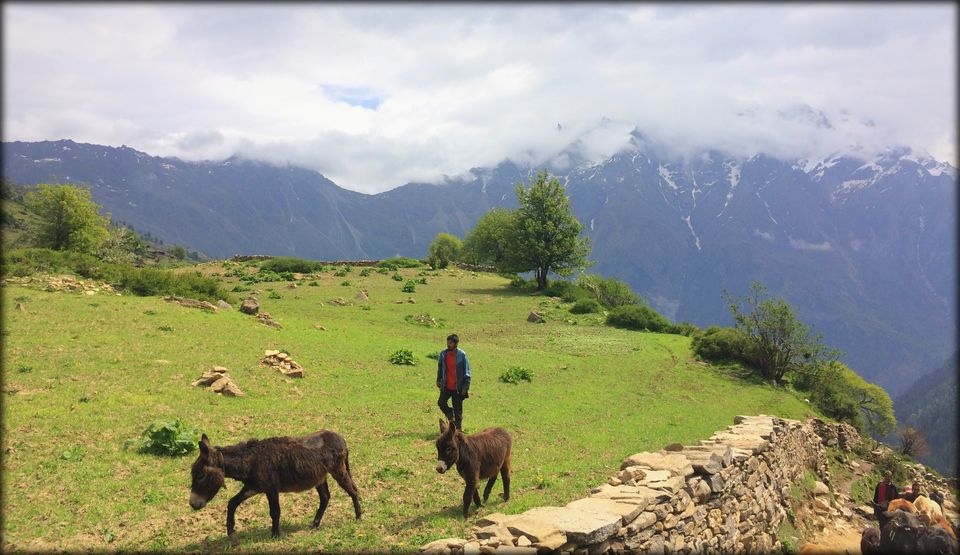 If one is into trekking and can manage to do high altitude multi-day trek, should definitely go for Rupin Pass. This definitely is a mountain calling trek.