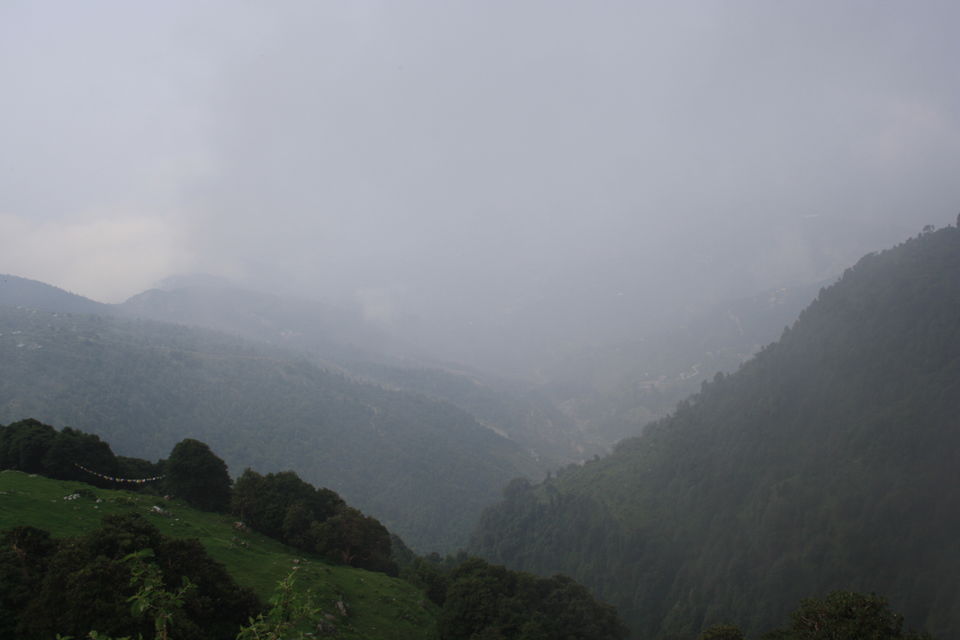 I am not a trekker. Infact I am so unfit that climbing for such long duration can in all probability be fatal for me (I hope not). But still I did this trek. Why you ask? Because I am a junkie. I am obsessed with trying new things and having fresh experiences & like any obsessed serial-killer I want to have my new kill as soon as the effects from the old one is over. But I am moving away from the topic!
So they say Triund is a beginners trek. THEY LIE!! It is difficult and tiresome and 15mins into the trek I realised that I made a huge mistake. But I ain't no quitter, so I finished my trek in 6.5 hours. Last one to reach the summit, not just amongst my group of girls, but amongst all the groups who were climbing. Tired and dying and exhausted to my bones. But man is was exhilarating. I was pumped up and very happy with myself. The view is brilliant and is everything that is promised in the multiple articles written about Triund.
The plan was to spend the night at the summit, sleep in the tent, gaze at the starts and breathe in the unadulterated fresh air. Or so we thought, soon the summit was filled with trekkers, dominated by groups of men. And then began the way we (us women) normally live our lives in the plains. There was leaching, catcalling, sneering, singing songs, calling names, in short making us uncomfortable at own existence. There was no peace, beauty and tranquillity in this. We (our group of 4 girls) were worried, tensed and scared about the consequences. We did what we have been told to do in such situations, IGNORED!
As the night fell, all our plans to star-gaze went rolling down the hill. We were fearful for our safety as now it was pitch black at the summit, only source of light was from the bonfire, around which drunk men were howling and shouting. We were told by the locals to get inside our tents early as it wasn't safe for us anymore, the exact same way we are told to stay inside our houses & kitchens so that men don't get tempted.
And that's what we did. All 4 four of us cramped inside one single tent and tried to stay quiet and not make noises like laughing or talking. Because hey! We were the ones causing trouble for the men, distracting them and giving them ideas, when they were drunk and unstable.
We slept in shifts in order to keep guard in case someone tries to get inside, woke up in the morning and trekked downhill at the first sight of light.
Lessons from this experience? Will I stop trekking? Well no! (Lest my heart gives out first). I intend to live my life as any normal 'man' as possible, because that's what us women are doing since generations, so why stop now?!