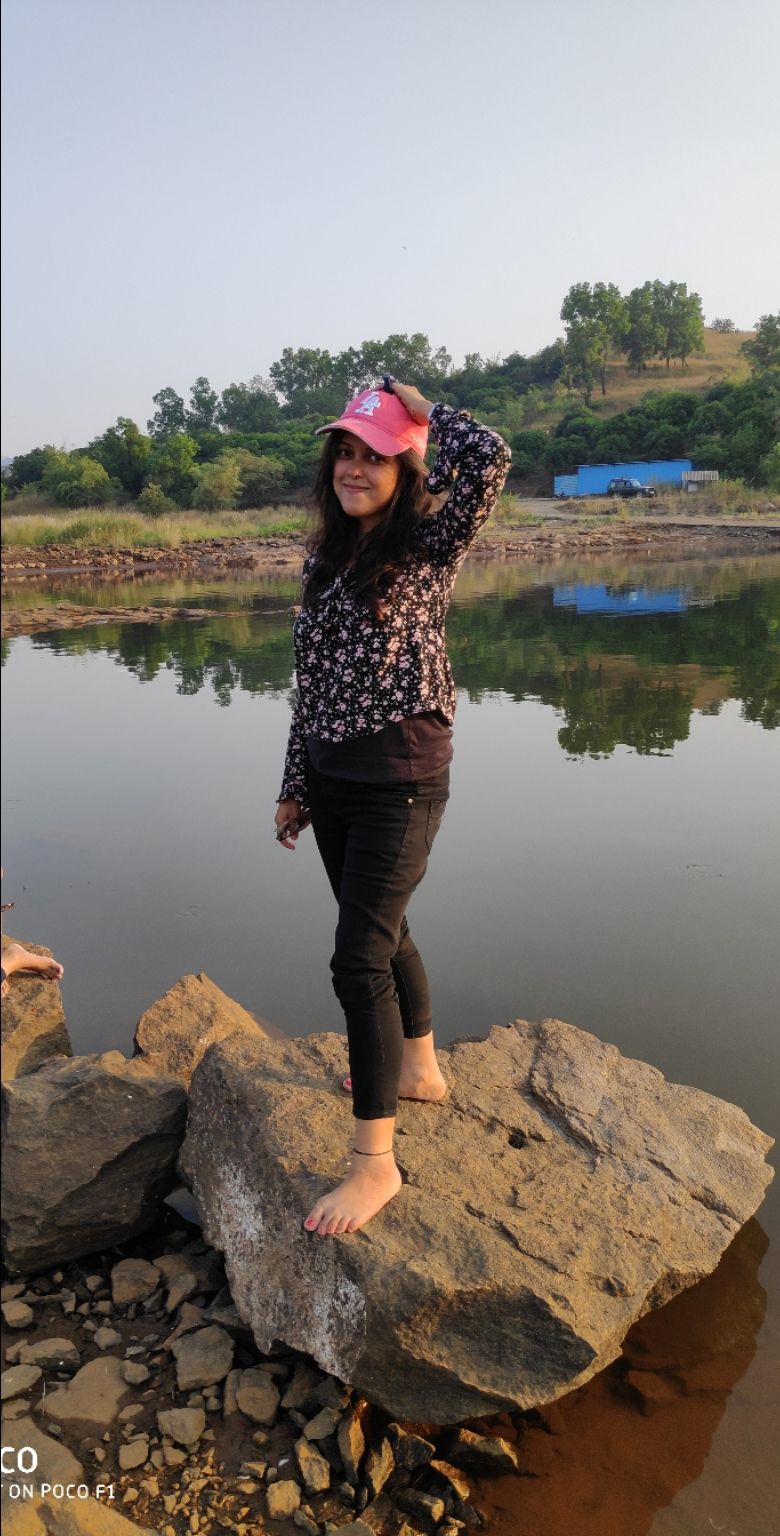 One fine day in November, in office, me, Rajshree and Saumya were sitting in the cafeteria after lunch. All of us were bored with the daily routine and so, were discussing the nearby place to go. A few days ago, I had heard about the Pawna lake camping from a friend, so I suggested the same. After some research, we managed to get a contact number of the organizer; Rajshree called and asked everything in detail about the place, where to stay, what activities would be arranged. I called up my sister and Juhi and they both readily agreed to join. Hence the plan was finalized for the weekend.
Pawna lake is situated near Lonavala and people from nearby villages have started the initiative of setting up tents and offering dinner, campfire, music near the lake. It was the first time I was going to stay in a tent and do campfire near the lake, and so I was really excited. To make our trip economic, we decided to travel on a local train till Lonavala and from there, the organizer agreed to pick us up till the campsite (we had to pay for that of course).
Saturday morning, we packed our bags and took a local from Pimpri Station. The check-in to Pawna camp was after 4.00pm hence we took general tickets for a Pune-Lonavala local at 11.40 am.By 12.45pm, we were at Lonavala station and it was a bit hot at that time. The organizer sent the car without AC at around 1.30pm; we were somewhat disappointed as he had charged Rs.1000 separately for the pickup. But, with best buddies, you can survive anywhere! Hence, we ignored it and sang songs and laughed a lot.
Then, we came along a beautiful road; rocks on both sides and a road in between, plus the weather was much better by that time. We asked the driver to stop there for a bit, took some selfies and photos and resumed our journey. It took around 1.15 hours to reach the actual site. The road is somewhat dangerous; for one moment we literally felt as if the driver was taking us the wrong way (this is what happens when one sees Crime Patrol so many times)!
We reached the lakeside at almost 4.00pm; the sun was yet to go to sleep and we felt hot and hungry. We were given two tents and they were sufficiently big, hence, kept our bags and freshened up. There was an arrangement for toilets, both for boys and girls. We had brought our lunch with us so we had it and by then, we were given tea and some pakodas as the sun was slowly settling down and the weather was becoming pleasant.
The real fun started after sunset. We changed our clothes and got ready for the DJ party. Yeah! the organizers handed over the speaker to us and we played all our favorite songs. By then, the crowd had become large and slowly everyone was on the dance floor. Though the weather was chilly, everyone was literally sweating; still, none of us wanted to stop. Finally, at around 8.30pm we were exhausted, so sat beside our tent and watched others enjoy it. Dinner was served by 8.45pm and we inaugarated it. We took out our jackets and the bonfire was lit.
A series of incidents happened that day which moved us but we did not stop enjoying ,you know "choti choti bate Hoti rehti h bade bade shehro me".
It was our first time sleeping in a tent, that too a chilly night, besides a lake; though it was really warm inside, we weren't able to sleep properly. The reason was, there were people who had consumed alcohol and were playing just outside our tent for very long. It was a girls' trip, we were scared because the guys were drunk and they were so close to our tent that they could fall into our tent. The faculty requested them to move away but they didn't listen. I couldn't tolerate it anymore because it was 1.00am already, my sister was in pain already and she was very much scared by those men. I gathered courage, opened the zip of my tent, slightly bent my face outwards and humbly requested them "Bhaiya aap log please zara is tent se dur hokar khelenge,hume disturb ho raha hai( could you please play away from our tent as we are getting disturbed)" and they quickly agreed and apologized for their behavior. My sister was not letting me talk to them initially because they were drunk but it would not have stopped if I didn't step out.
At that moment, we saw the guy who had drunk a lot, the previous night, was not able to move at all! His eyes were open, but the body was paralyzed. His friends did everything possible to make him move but he couldn't. So they dragged him to the car and took him to the hospital. They had come to Pawna Lake for enjoyment but it turned out to be a tragedy for them. We finished our breakfast and started to leave the place with mixed feelings. The organizer dropped us till Lonavala station and we came back with a sweet and sour experience.
My little sister also sprained her leg nad how we dealt with it was really funny. To know that,you can read my blog on https://smalltravellingbag.com/pawna-lake-camping/