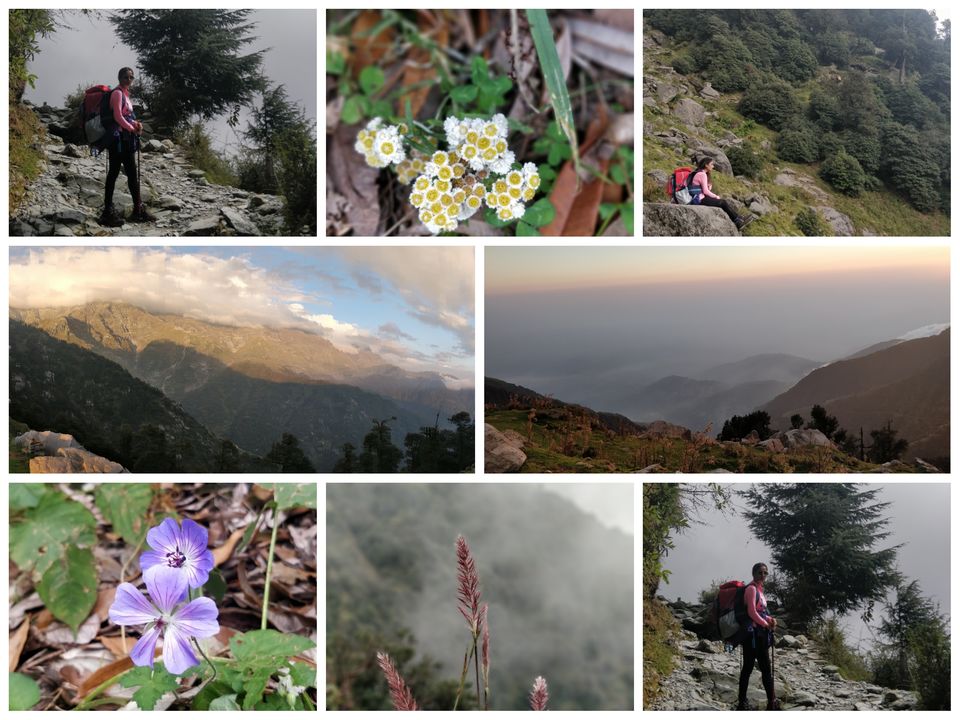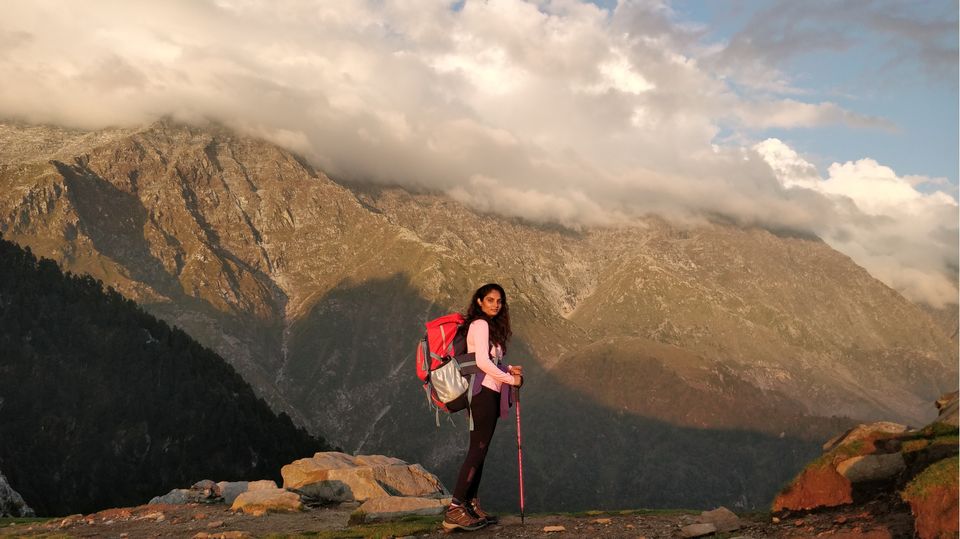 Day 2 of this wild ride begins with me opening my eyes in Himachal Pradesh. We reached Mcleodganj bus stand at around 11.30 am. Though it was sunny and bright, there was a chill in the air and it was quite cool and crisp weather. We took a cab (paid Rs. 100) till our guest house, Shiv Shakti. Our trek was booked with a group called Adventure Nation. We met the coordinator at the guest house, he asked us to freshen up and charged Rs. 200 for using a room there. At around 1 pm we were set to begin the trek.
So the itinerary for the trek was to be:
29th Sept - Mcleodganj to Triund (approx. 6 hours), camp at Triund
30th Sept - Triund to Illaqa (approx. 3-4 hours), camp at Illaqa
1st Oct - Illaqa to Lahesh caves to Indrahar Pass and back to camp at Illaqa (total 12 - 13 hours), also the day I almost died!!
2nd Oct - Illaqa to Macleodganj descent (approx. 8 hours)
In this post I'll talk about the trek from Macleodganj to Triund: It is a gradual ascend and can be easily attempted by a beginner. The trail is largely well defined and there are plenty of small tea and food stalls along the way. I'll make a separate post on what all should be carried on a 4-5 day trek if you are planning to carry your backpack which I did. We reached Triund Top at sunset and my oh my its a sight not to be missed at all!!! So make sure you time your trek accordingly. On the way you'll have sweeping views of the mountain ranges, will come across 2-3 beautiful waterfalls and tonnes and tonnes of colorful flora. We saw flowers ranging in colour from pinks to reds (Rhododendrons) and purple and yellow and white. Whewww the color palette was endless.
Our group consisted of some 15-20 trekkers but most of them had started earlier so for me it was just me, my friend, 5 more trekkers and the guide; Anshul, a jolly fellow all in all.
When we reached Triund Top, as I said we were mesmerized by the setting sun casting its shadows on the mighty Dhauladhar Range. We soaked in that sight and then moved to the campsite. It was a crowded campsite as Triund is a popular short 2 day trek. We settled in our camp and had dinner. It was very cold and honestly had the stars not looked so beautiful outside, I wouldn't have stepped out of the tent.
The massive number of stars and constellations and other heavenly bodies I got to see was just breathtaking. I also saw my first shooting star!!! Lord what joy it gives you. It was like there's a fireworks of stars in the sky....just so manyyy of them. I highly recommend this sight for all those who would just want to gaze and gaze at the heavenly sky. Ooh the Milky Way was also clearly seen.
Treks are just not for experiencing the wonders of nature but for coming across new people as well. WE met these 2 boys from Delhi, in their late 20s, really nice chaps. We all had dinner together, they had carried a bottle of Whiskey (thank lord) and generously shared it with me and my friend. It was cold you see!! so some liquid courage is needed!! Folks do it just to keep you warm, not for any other purposes pls. The sanctity of that beautiful campsite should be maintained. And that's how day 2 of this trip ended. Us sleeping in our cozy sleeping bags in the tent, under the stars, at an altitude of approx. 9400 ft.
Oh another tip, if you are just planning to do Triund trek then you don't really need a guide. It can be easily managed by oneself, provided you carry all your tents and stuff to be set up at the campsite. If don't want to bother with all that, just sign up with some group.
Sharing some pics which captured this beautiful day!!