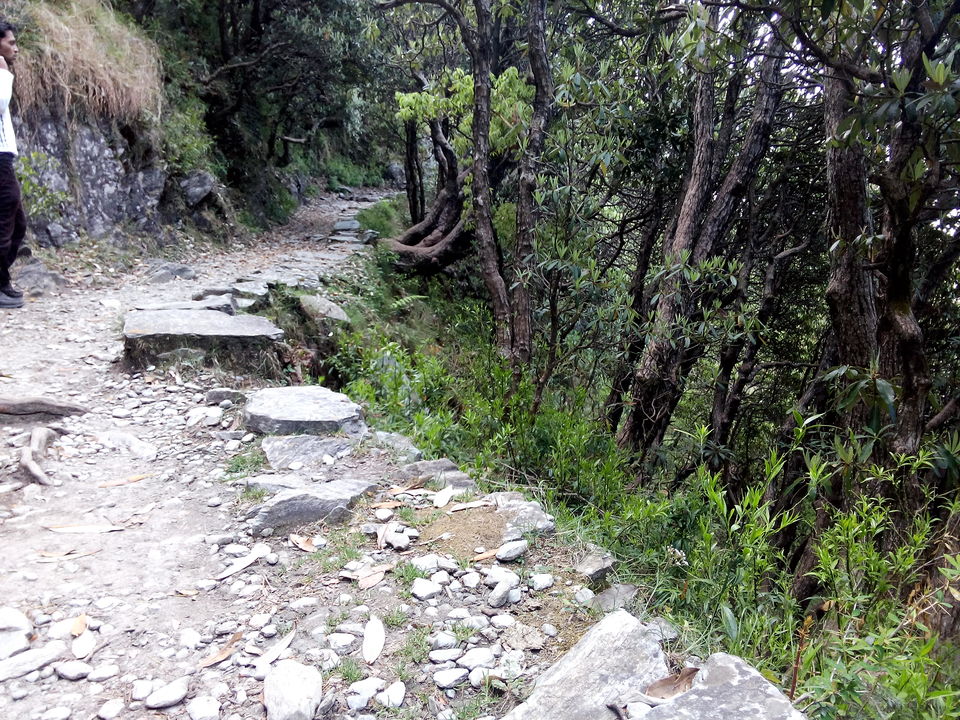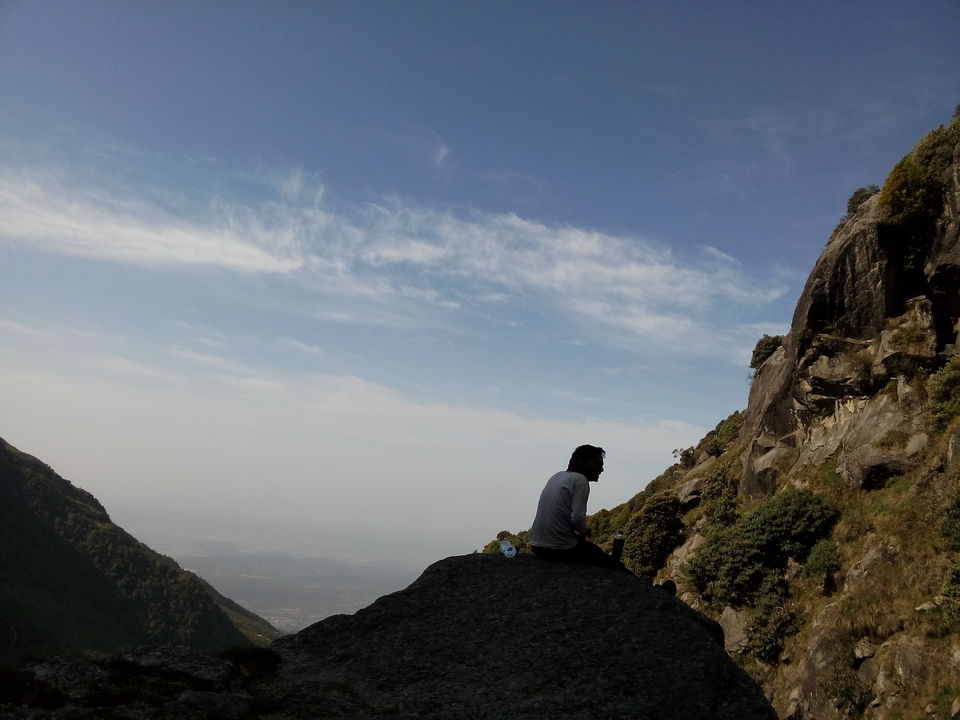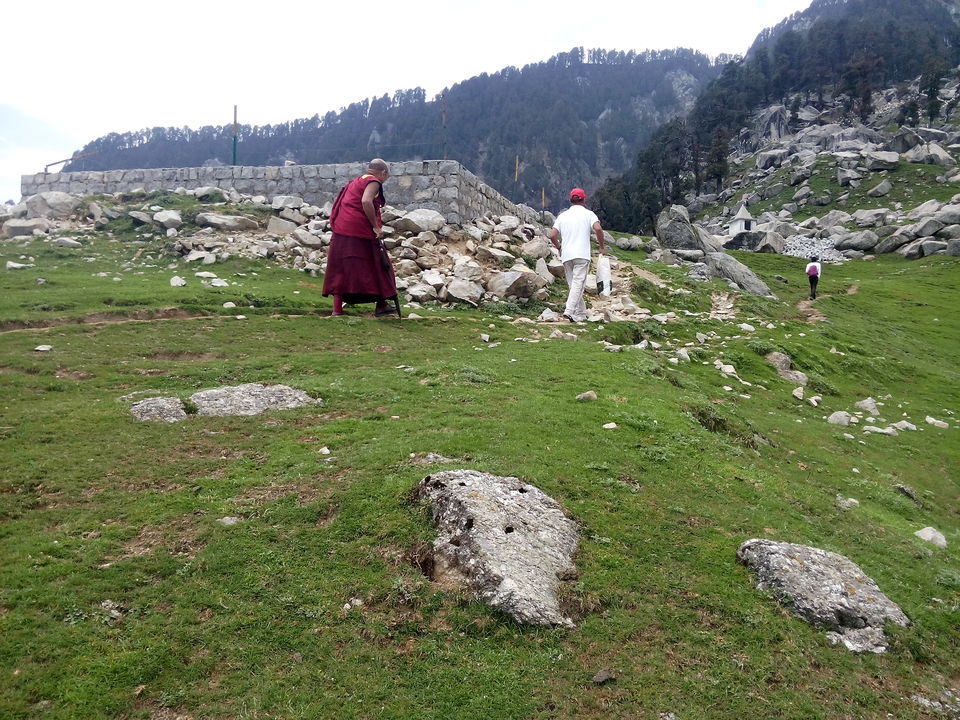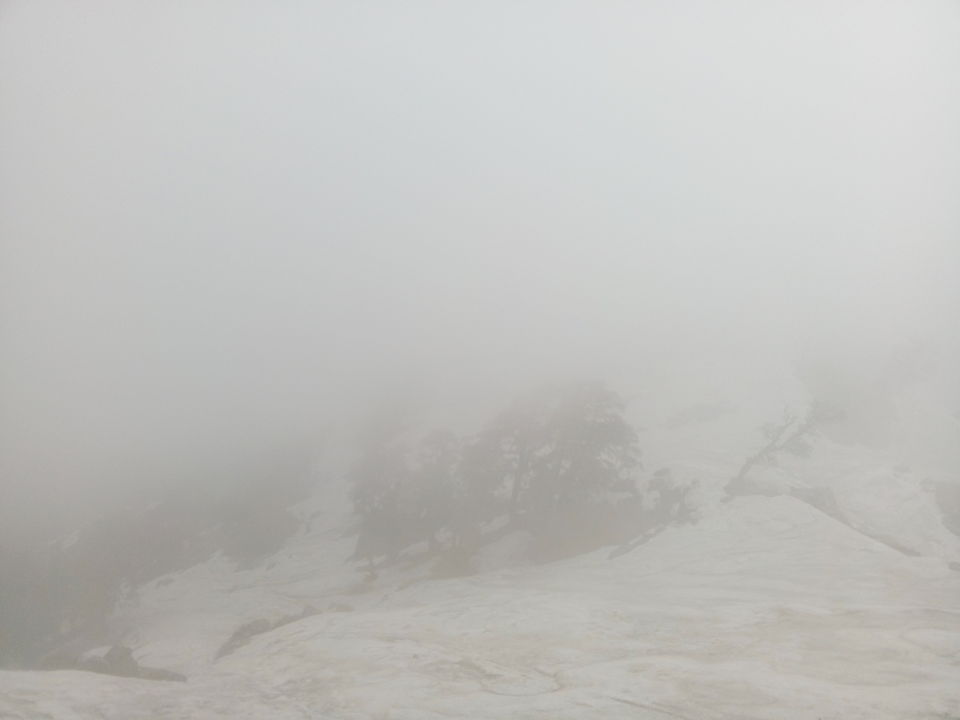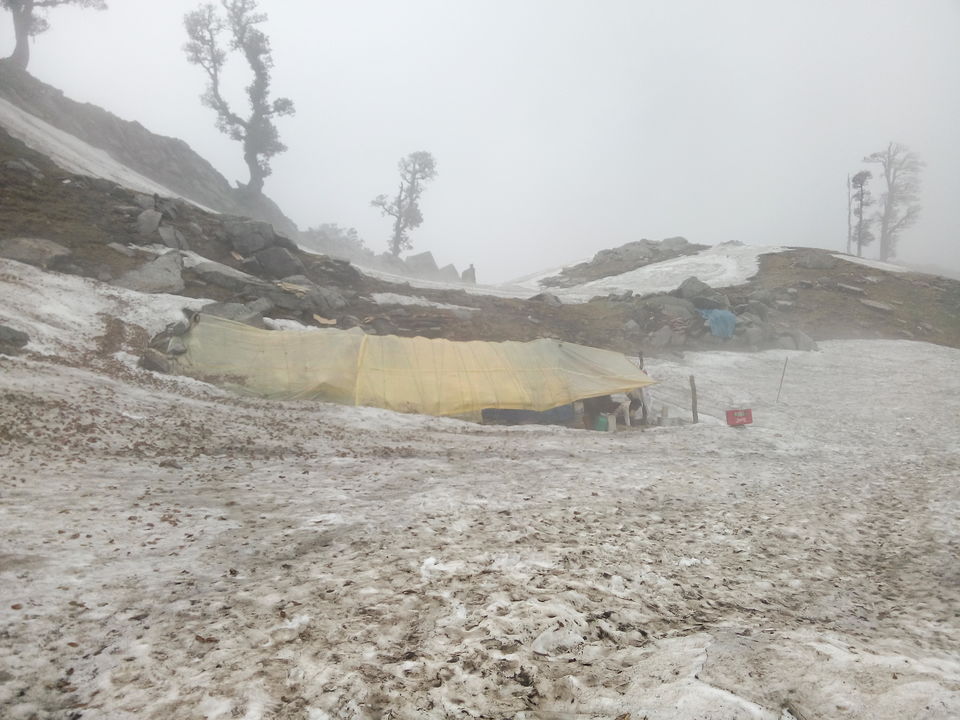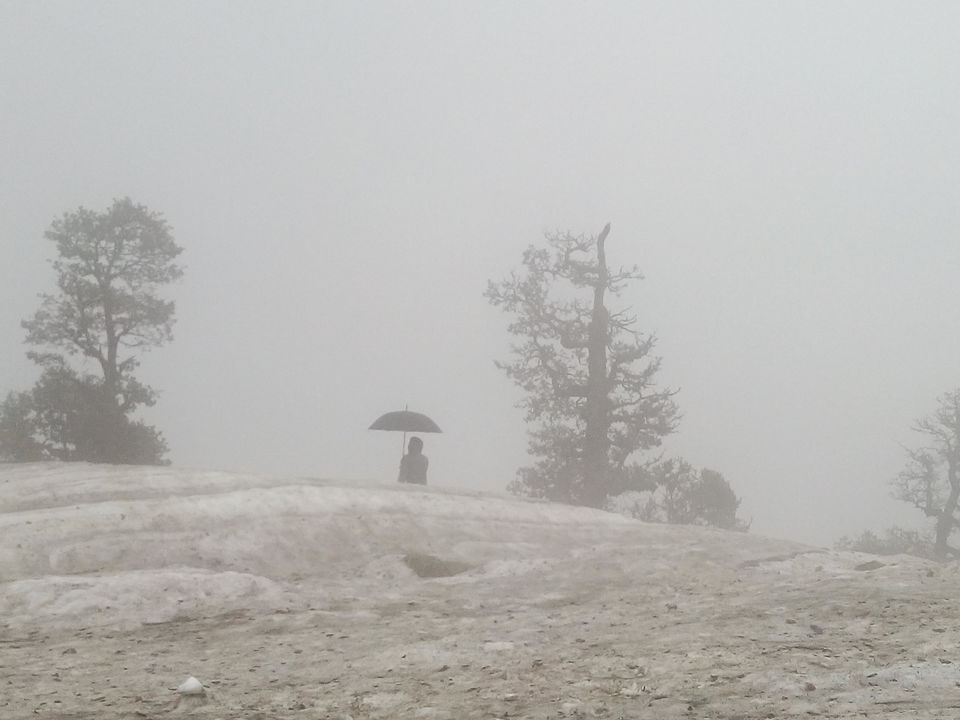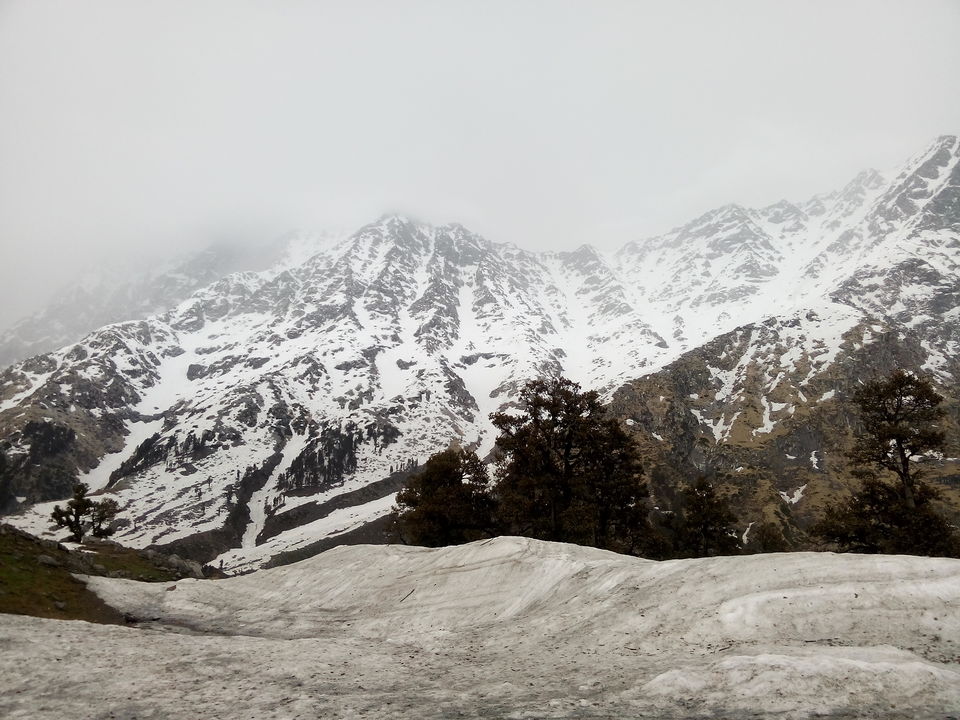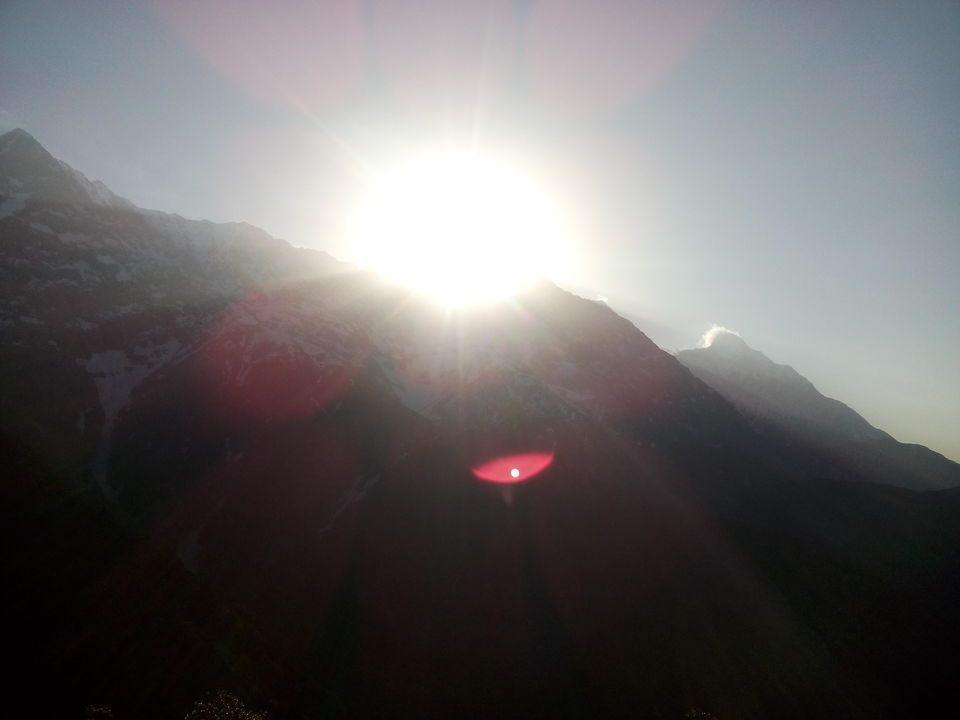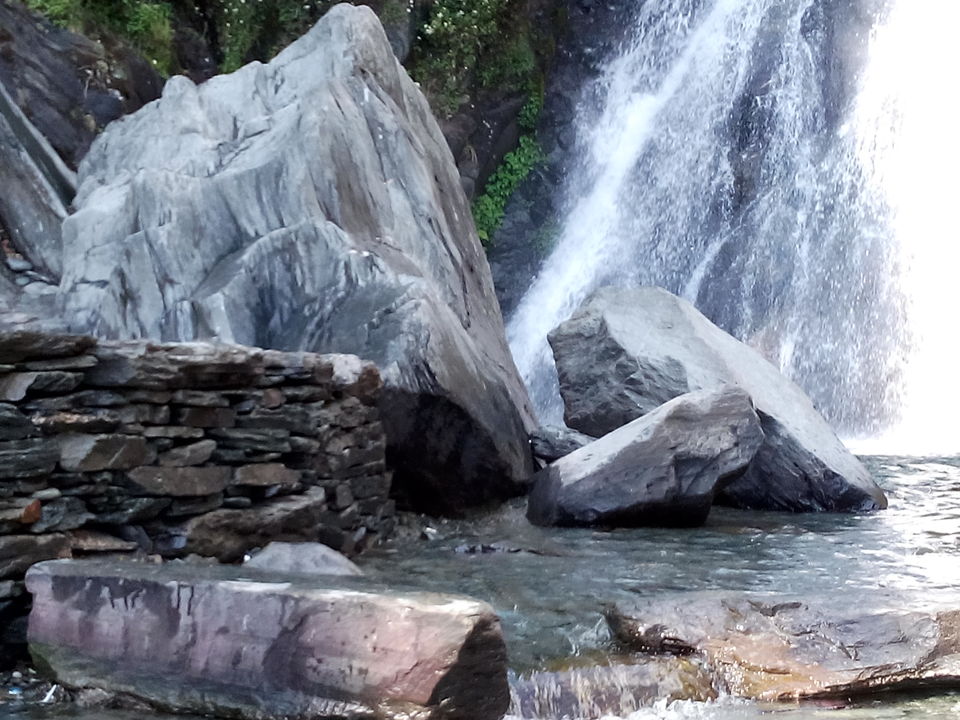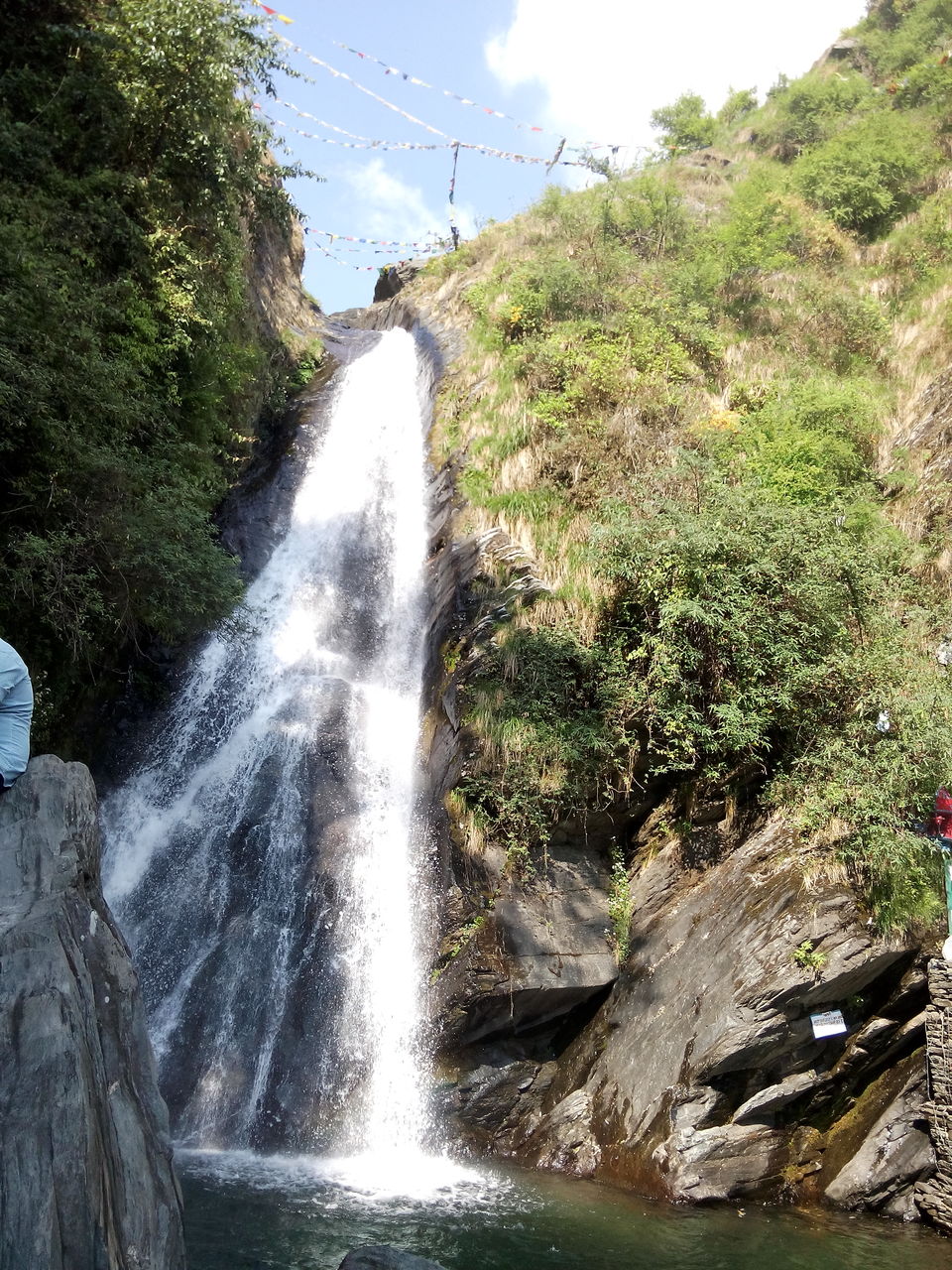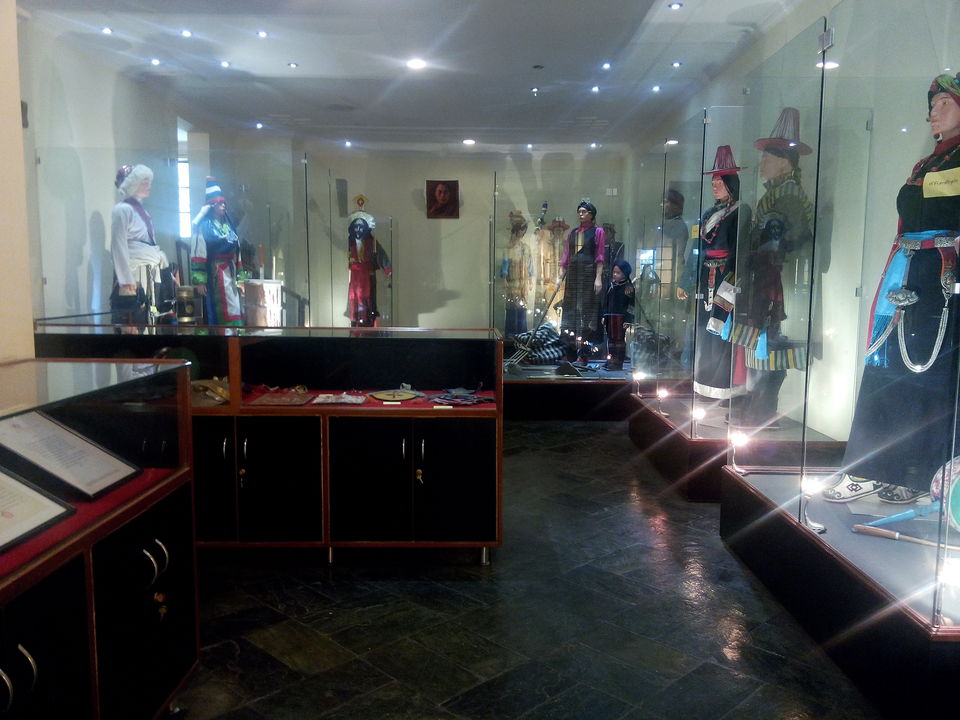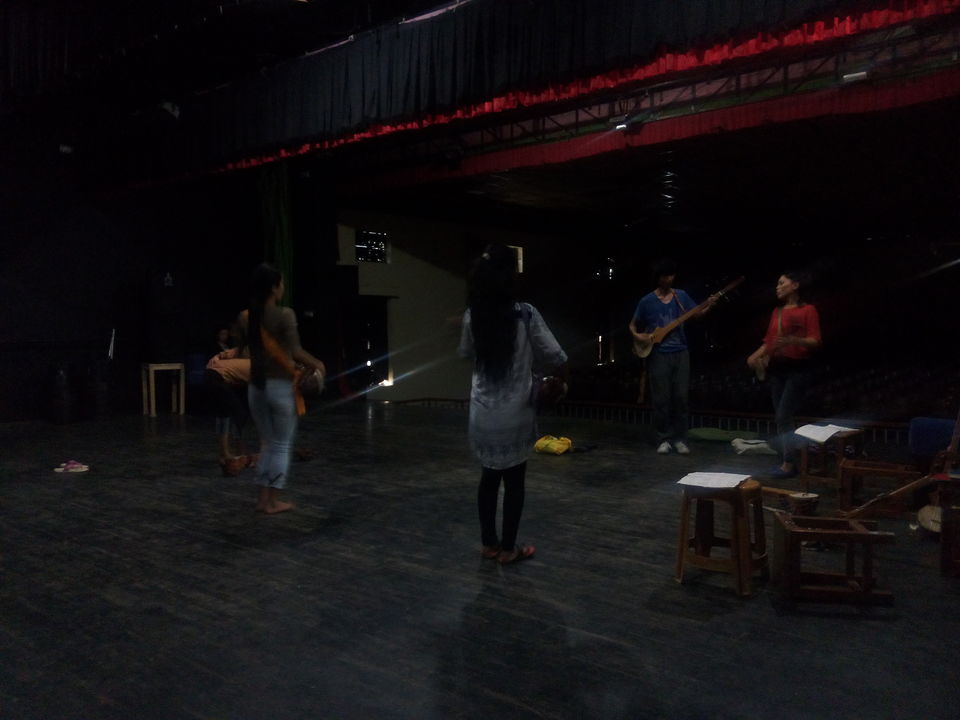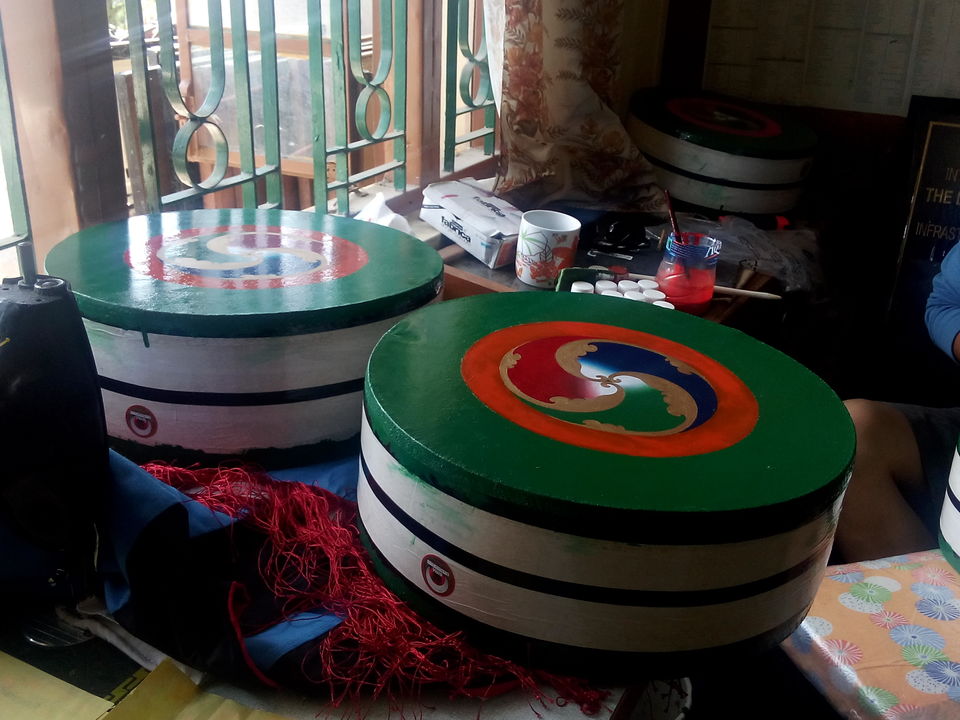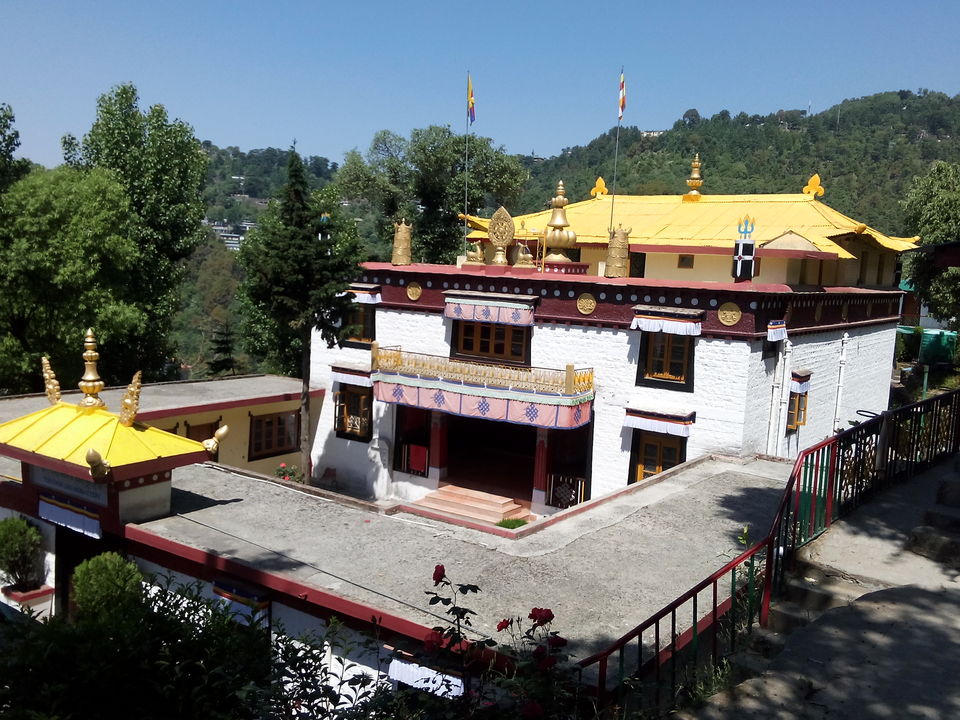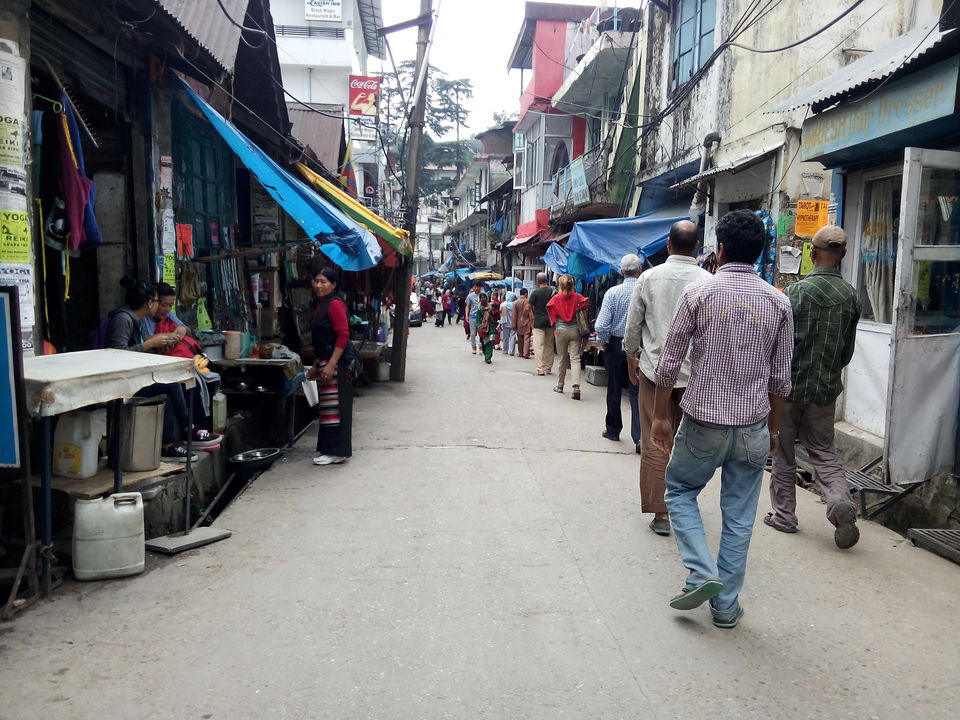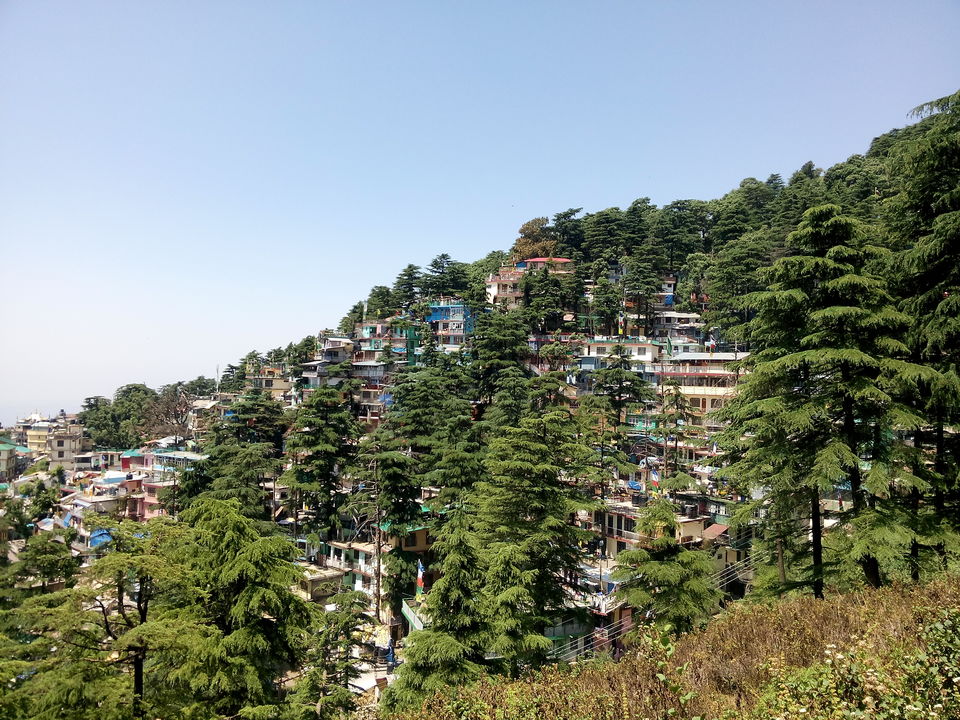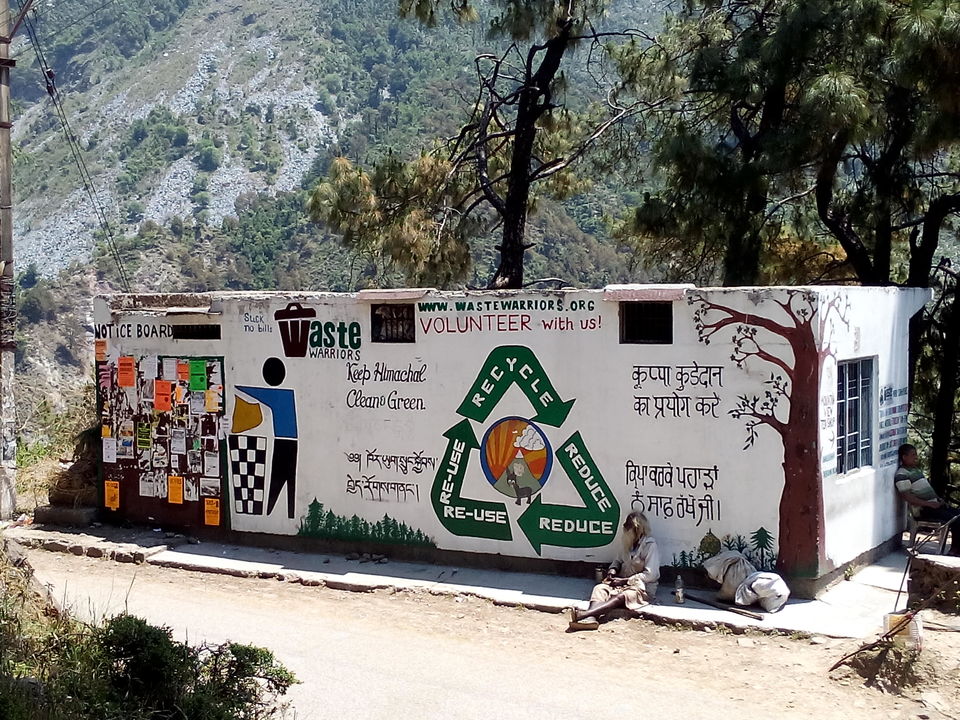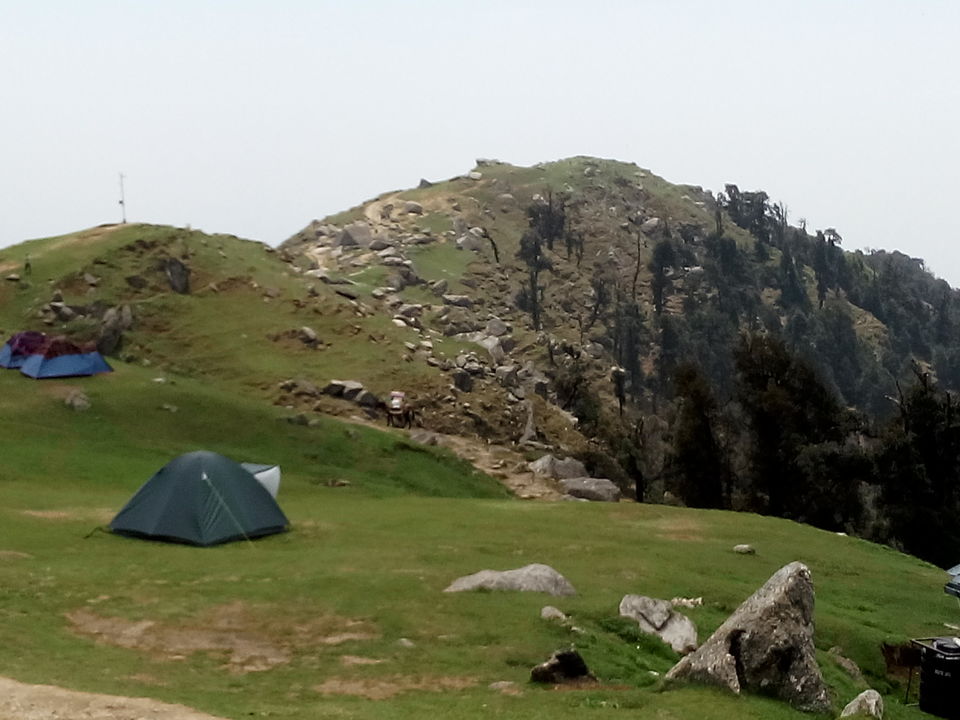 A slow moving mist engulfed everything around me. I was lying flat on my stomach and peering down from the edge of a snow clad cliff on the Snowline. 'What if slip and die here?' I thought. I wouldn't mind. I imagined falling and losing myself into this oblivion. I guess thoughts of life and death come by easily when the latter's probability is high. Then I thought of my mother and how'd she'd kill me if anything bad happened. This was my solo trip and making it back without a scratch was kind of a necessity. I was in a way trying to prove that very point - That I won't die if I travel alone. I decided to crawl back down and to go back to the tent where my trekking partner, Harsh, was waiting.
I had met him just two days ago, when I had arrived in Mcleodganj. It was my 24th Birthday and a solo trip was my gift to myself. Having lived alone many times, I had decided the perfect way to travel, as is to live, is to follow your instincts. So, even though I am always vary of strange men, I decided to join this guy that I had literally met on the streets, all the way to the top of Triund. I had after all come with visions of being on a mountain top, waking up to a beautiful sunset from inside a tent! And there was no way, I was going to be able to do it alone. And there was no way I was leaving without it. So when the German woman staying next door to me at the monastery refused to join in, I decided I am going to go alone. Or maybe with this talkative local who had told me he was keen to go do the trek. And there I was, finally, in that beautiful place, thankful I had listened to my gut.
For two days before that, I had roamed around Mcleodganj,  visiting the Dalai Lama temple, enjoying the food at Mandala and Om cafe, walking to the Bhagsu water fall, meeting random people; some annoying, some nice. I roamed around all the neighboring villages, walked through the monasteries, got a taste of the Tibetan culture at the Tibetan institute of performing arts and browsed through all the shops. I bought gifts and traditional clothing. Ate some excellent momos. But the mountain was where I had truly wanted to go.
We started at six in the morning on the day of the trek and walked for ten hours with a lot of mini breaks in between. We kept meeting other trekkers along the way. Some had guides, some were alone. I was with a stranger. But not for long. In a matter of minutes, he had opened up about his life. He had told me about his mother, brother, father, friends, sister, brother in law, his village, his first girlfriend, then heartbreak. By early evening we reached the Triund top. With daylight still around us, we decided to keep walking and go all the way up to the Snowline.
But the weather was getting difficult. It had become really misty and it looked like it was going to rain. With no extra clothes on me, getting drenched was the last thing I wanted in this weather. Thankfully though, it never went past drizzling. I didn't know what to expect once we reached the top. Probably nothing more than an empty landscape covered in snow. But once did arrive at the top, I realized that nowhere in India can you ever be alone. Because even at that altitude, covered in snow, stood a makeshift tent with tea brewing inside. And a few mattresses. Someone had made this place their home. He, Ramesh, welcomed us in. There was another traveller who by the looks of it was going to spend the night in there itself. We, however, wanted to leave soon. The weather was getting worse and we could hardly see a thing. And as soon as we decided to walk back down, the place was hit by a massive hailstorm. It hit the tent, loud and furious. But all of us were soon distracted by something else. The mist had been shifting slowly with the arrival of the hails, and the view around was becoming clearer and clearer. By the time the hail and the noise stopped, we were face to face with a beautiful set of the mountain range. Gigantic, snow clad mountains all around us. They were so close. And the thick mist had hidden it from right in front of us!
The guy in the tent told us the snow was going to melt soon and that's why he had returned to the mountains. He soon filled us with stories of his life there, how he divides his time between living on the snowline and other parts of India, when it gets too cold.  I think at that altitude with hardly any locals to talk to, he was as glad to find us as we were to find his lifesaving shop.
Once the hailstorm ended, we headed back to the Triund and rented a tent. By that time many other trekkers had arrived and set up their tents. There were students sketching away, army men discussing other treks, solo French travelers, and a beautiful friendly Labrador too. And then after a few hours of sleep, there it was. The moment I had been waiting for, arriving a tad bit late but there never the less. I woke up in a tent, to a beautiful sunrise on a the top of a hill surrounded by beautiful majestic mountains. That birthday present was more than perfect. I had met great people, guides, travelers, monks, musicians. And I cannot repeat it enough, that when you have no one else, you still have your instincts to listen to. And they are surprisingly always right!