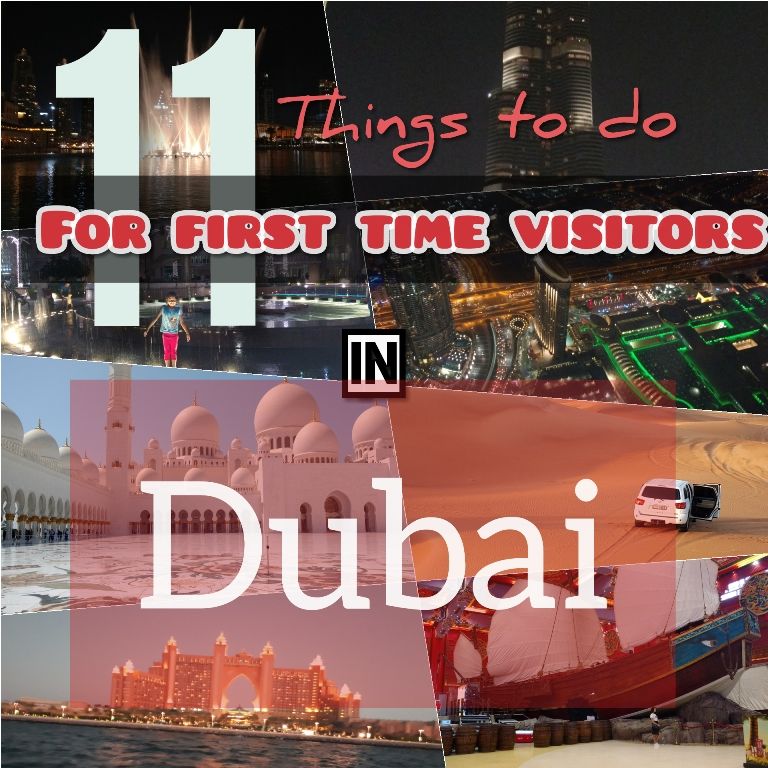 Dubai - a shopping paradise; destination to engineering and design marvels; haven for glamour, thrill and adventure seekers.
The city has unending list of attractions or activities to offer. Here are the top 11 things one must do as first time traveller to United Arab Emirates.
Tips to cover all the below places in budget:
https://www.tripoto.com/trip/dubai-money-saving-tips-5a2a868687a39
1. Dubai Fountain (No entry ticket)
World's tallest choreographed fountain system in Dubai Mall. This is visible from every point on the lake promenade and from many neighbouring structures. Each performance lasts 5 min.
Show Schedule:
Afternoon shows, daily (except Fridays) : 1:00pm and 1:30pm
Afternoon shows (Fridays only): 1:30pm and 2:00pm
Evening shows, daily: 6:00pm - 11:00pm, every 30 minutes
2. Dubai Marina (No Entry ticket)
An artificial canal city featuring high rise residential towers, villas, cafes, restaurants, shops and hotels. It's ideal if you just want to hang out, sip a cup of coffee and feel the waterfront community located against the Persian Gulf.
Nearest metro station: Dubai Marina
Additionally, yacht can be taken on hourly rental basis to cruise along Dubai Marina, Atlantis hotel, Palm Jumeirah and Burj Al Arab.
I rented yacht from Rayna Tours for 1 hour for 600 Dirhams.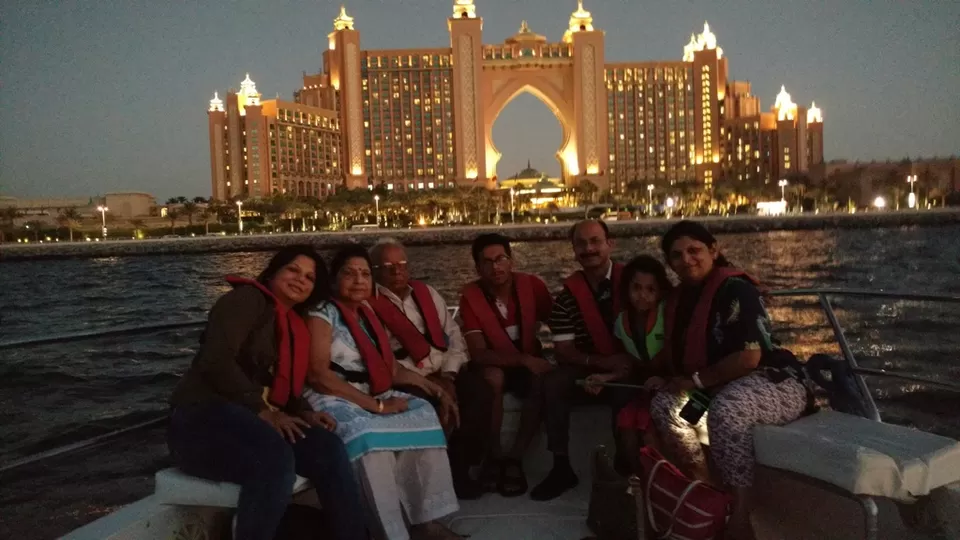 3. Dubai Mall
World's largest shopping mall; home to 1200 stores, Dubai Fountain, Dubai aquarium & underwater zoo, Dubai ice rink and way to visit the observation desk of Burj Khalifa.
Wheel chairs are available at Guest service desk(s).
Nearest metro station: Burj Khalifa/The Dubai Mall Station. Also majority of the hotel(s) have their own shuttle service to the mall.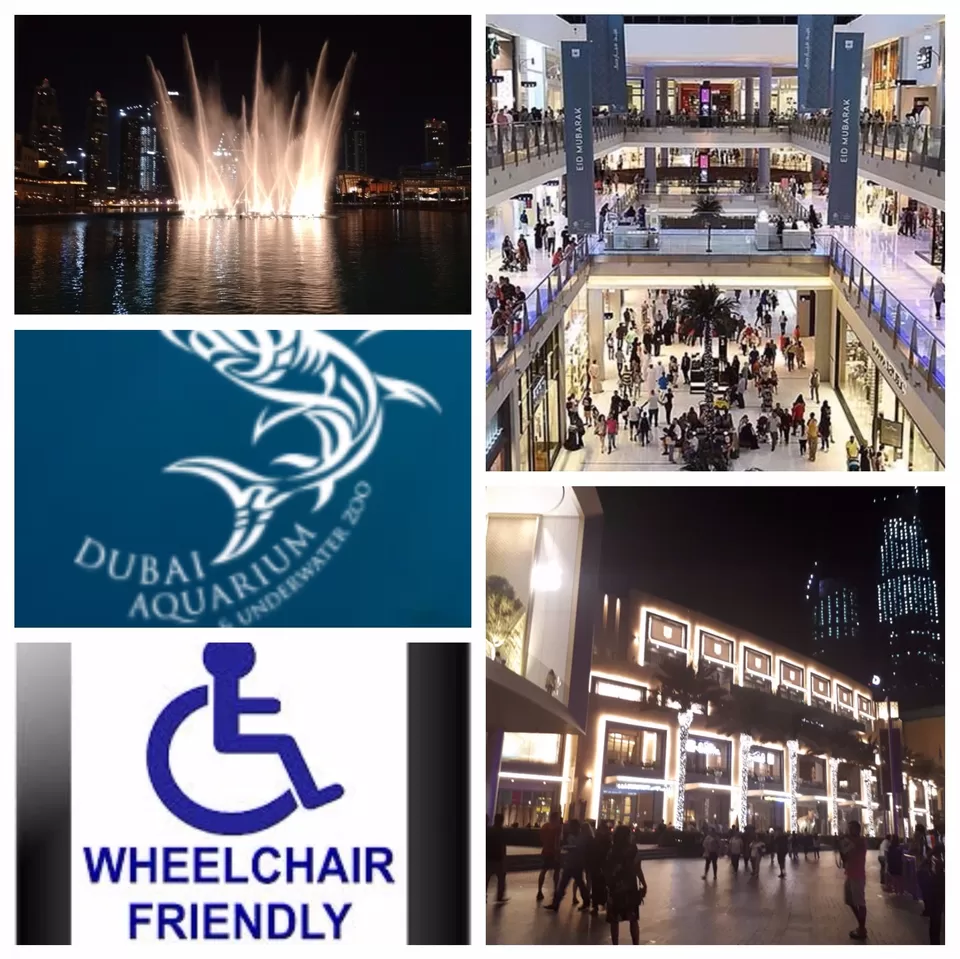 4. Burj Khalifa
World's tallest building comprising of 160 storeys, hosting offices, hotel, restaurants and residences. It has observation desk(s) at floor 125 and 148 offering magnificent panoramic view. Ticket charges for observation desk are categorised on the basis of floor and time to visit.
Nearest metro station: Burj Khalifa / The Dubai Mall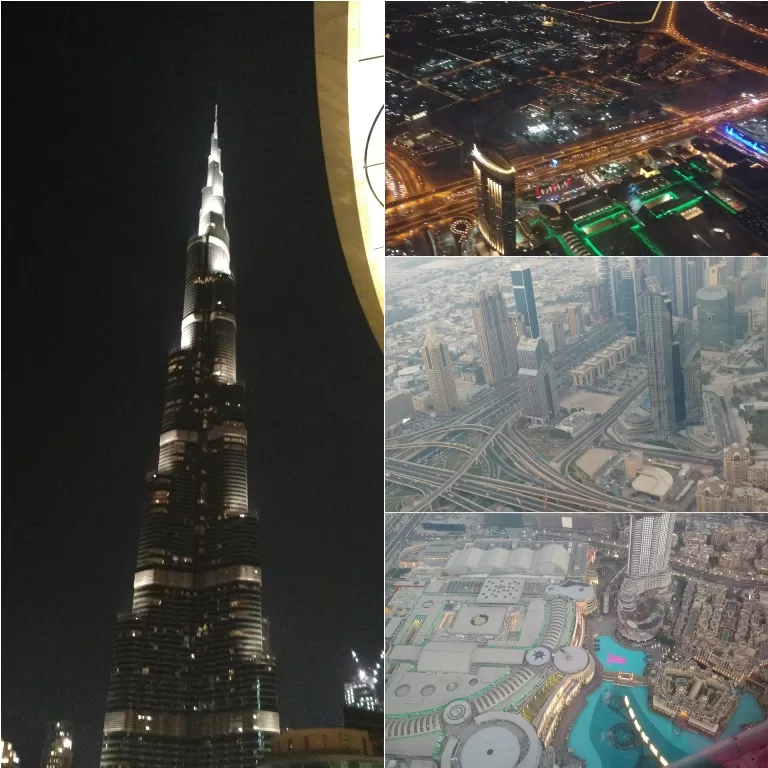 5. Drive through Palm Jumeirah and Atlantis hotel
World's largest man made island was constructed in span of 5 years by the team specially called from Holland. It looks like a stylised palm tree even from the space. The island hosts luxury hotels and resorts, vilas, restaurants, food trucks, water sports and sky diving.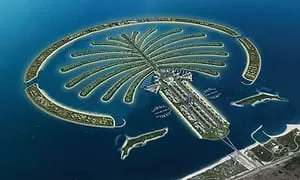 Nearest metro station: Dubai Marina
From Dubai Marina, taxi can be taken to drive through the island and Hotel Atlantis, a 7-star hotel located at the apex of the island.
You can stroll on the boardwalk opposite to the Atlantis hotel, grab a bite from the food trucks or opt for tons of activities offered by this flashy property. E.g. Lost Chambers aquarium, Aqua-venture water park, dolphin bay, scuba diving or any of the restaurants.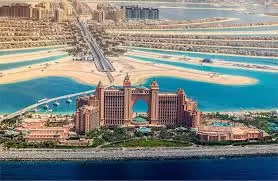 6. Dune bashing or desert safari
From the bustling city, move to the serene desert landscape this country has to offer. Do you know how exquisite both sunrise and sunset are in the desert? Experience the magnificence of vast swathes of dune in a Land Cruiser. It's simply Wow.
If opted for evening safari, it's complemented by traditional Arabic dance performances, refreshments and dinner at the camp site of agency from where you book the safari tour.
Dune bashing might be dangerous for orthopaedic patients. Tour agencies do not give honest opinion on this so take your own call if you have someone whose condition is delicate.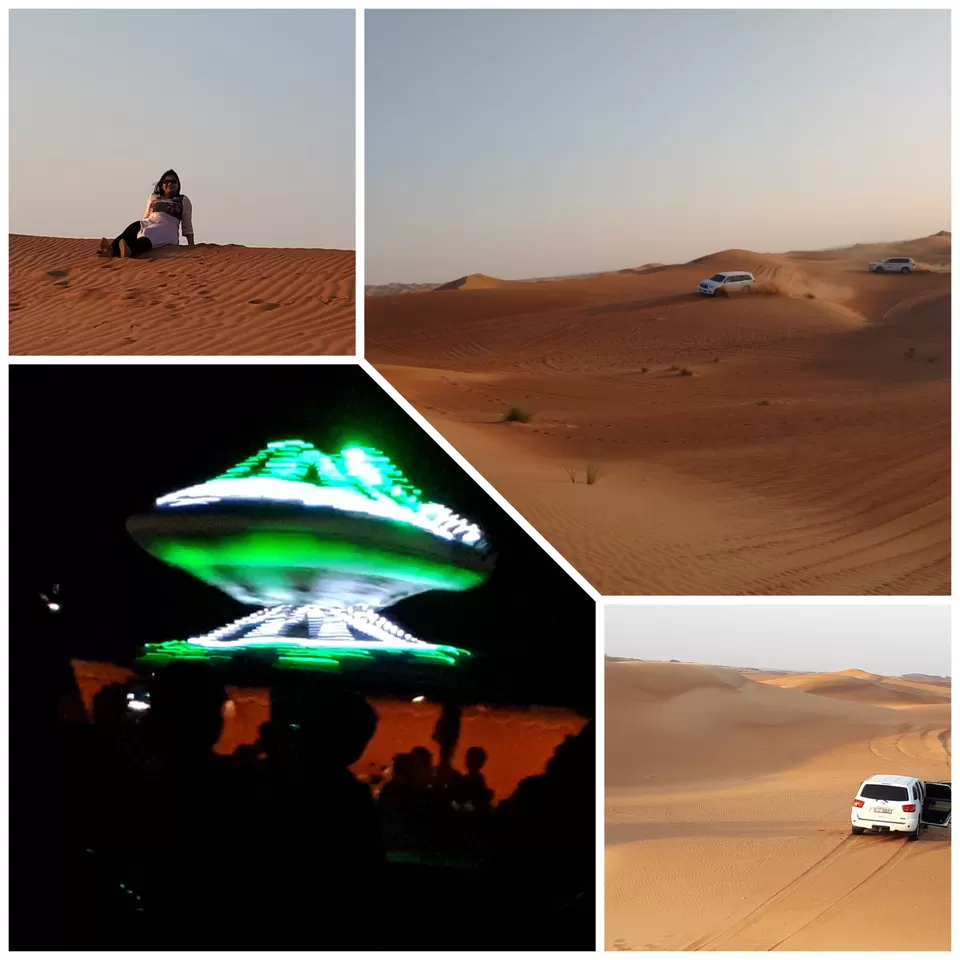 7. Rent a limo on hourly basis
UAE is bliss for car lovers. Super luxurious and high speed cars can be seen on the road all the time. You can rent any model and drive your dream car. Catch here is that the speed limit is 140 Km/Hr which means that a Ferrari and a SUV will run side by side on any corner of the country. Hence rent a chauffeur driven limousine on hourly basis and cruise through the city.
I rented limo from Rayna Tours for 1 hour for 425 Dirhams.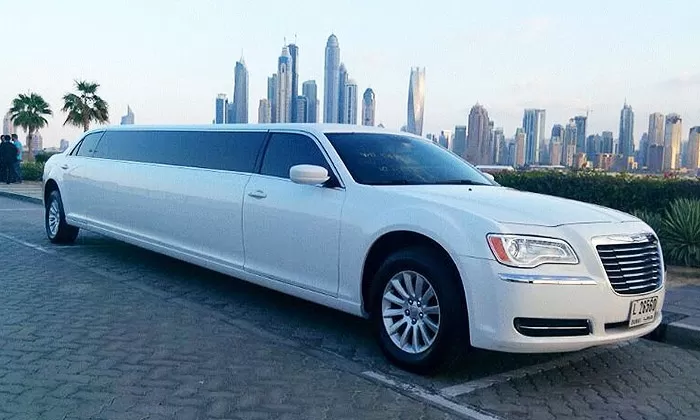 8. Ibn Battuta mall
World's largest themed shopping mall, divided into six courts whose design is inspired by countries visited by great Moroccan Berber explorer, Ibn Battuta.
The mall is ideal for shopping branded merchandise on sale price. Even if stores in Dubai mall does not offer discount, you'll find something here.
Nearest metro station: Ibn Battuta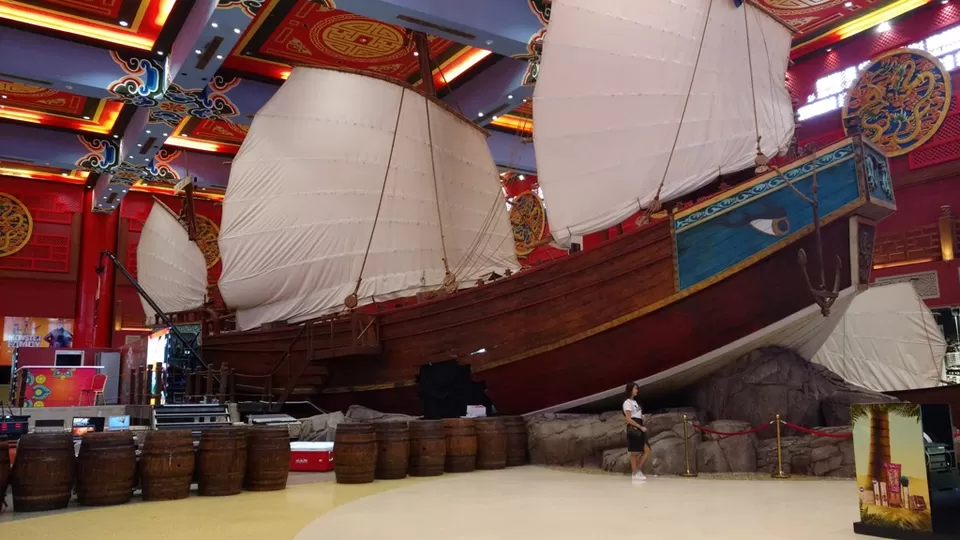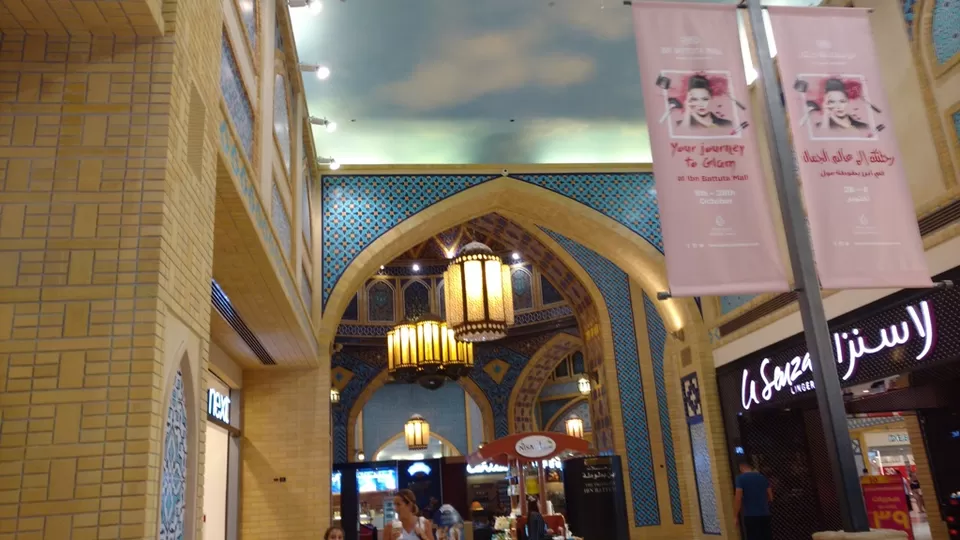 9. Deira and Karama market in Bur Dubai area
Shop for Arabian perfumes, souvenirs like camel stuff toy, magnets, Burj Khalifa and Burj Al Arab models, coffee mugs and chocolates.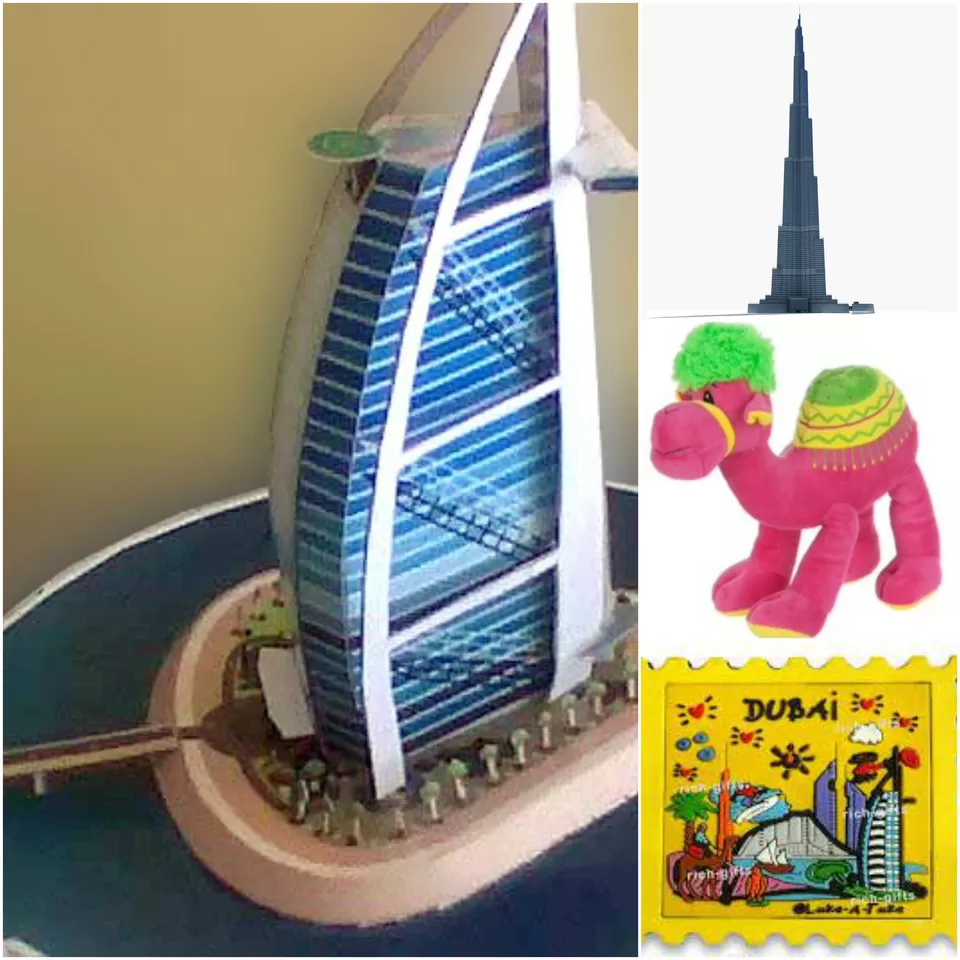 10. 1-day Abu Dhabi city tour
The tranquil neighbour of Dubai is teeming with beautiful coastline and sprawling lush green gardens despite being in the desert peninsula. Not many people realise but the trip to United Arab Emirates is incomplete without being to Abu Dhabi.
How to reach Abu Dhabi from Dubai?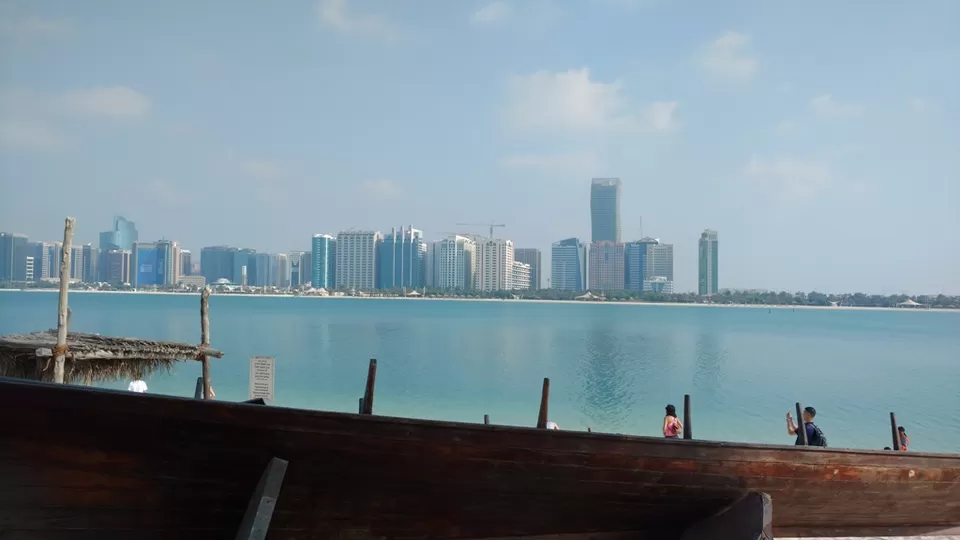 Detailed itinerary of city tour will be added as part of upcoming blog
11. Dubai Miracle Garden
World's largest natural flower garden open to visitors only from the month of November - April.
Nearest metro station: Mall of Emirates
From metro station, take the bus route number 105 which will take directly to the garden.