The cultural capital of the Yucatán Peninsula is a city full of life, color and flavor. Music plays in its plazas with shows almost daily, and the traditional gastronomy that fuses its Maya heart with Spanish influence leaves an indelible memory on your palate.
Nineteenth and early twentieth century mansions mingle with bustling markets, free museums and tree-lined plazas in what for many is the most pleasant state capital to live in all of Mexico, that is Mérida, in Yucatán.
But its appeal does not end at the city limits, there is still plenty to do in Merida, as it is surrounded by wonderful cenotes, Mayan cities ranging from the most popular to the least visited, colonial haciendas and beaches.
Another big plus for the traveler: Merida is much cheaper than other tourist destinations in the area, especially compared to places like Cancun, Playa del Carmen and Tulum.
Merida is an excellent base for touring all that Yucatan has to offer. You will see that by reading this article you will end up with a long list of places to visit.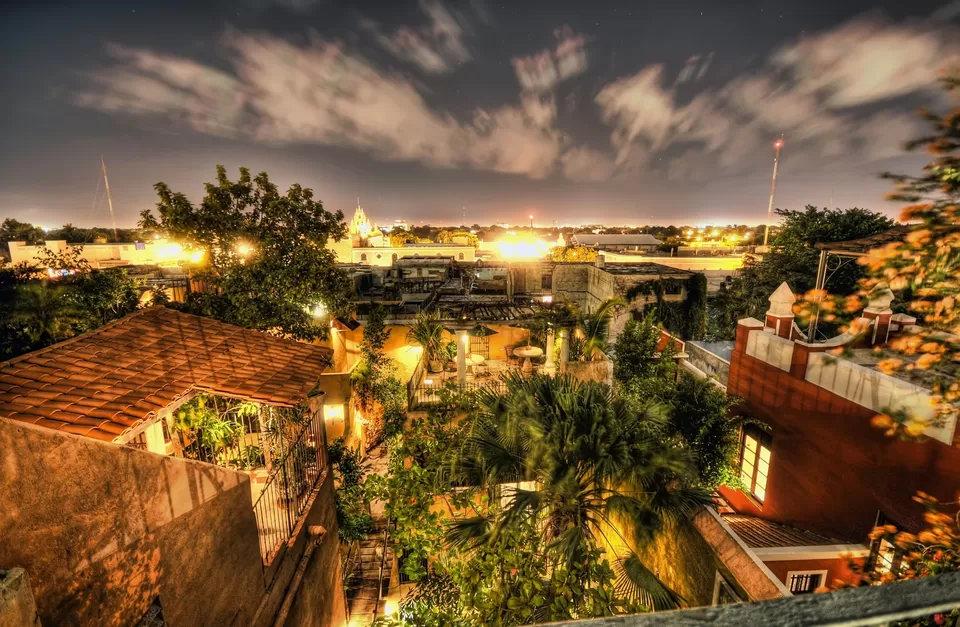 Valladolid, as we mentioned above, has a privileged location. Being practically in the middle of the Yucatan Peninsula, it is relatively close to the vast majority of tourist sites in the area.
For example, it is only 100 kilometers from Tulum and 60 from Cobá, practically in a straight line. Playa del Carmen is 140 kilometers away, and going to Chichén Itzá from Valladolid will take you about 45 minutes. Being so close, many excursions combine the archaeological zone with the colonial city, and Tadán! It's a great day trip. You can see if it suits you, prices and schedules here:
Chichen Itza, cenote and Valladolid from Cancun.
Chichén Itzá, cenote and Valladolid from Playa del Carmen and the Riviera Maya
In this area, we would recommend driving (here you can find rental car deals in Mexico). Valladolid is in the middle of highway 180 Cancun-Veracruz. We drove several stretches and found it always comfortable and very safe; however, you have to pay tolls.
Visiting the Sian-Ka'an Biosphere Reserve
The Sian Ka'an Biosphere Reserve is the largest protected area in the Mexican Caribbean and occupies approximately 650,000 hectares along 120 kilometers from north to south, between the municipalities of Tulum and Felipe Carrillo Puerto.
It includes beaches, dunes, cenotes, coral reefs and a tropical jungle, home to more than 300 species of birds and more than 1,000 species of plants and 100 species of animals. Sian ka'an means "where the sky is born" in Mayan and was declared a World Heritage Site by UNESCO in 1987. In recent years it has been integrated into the product called Maya Ka'an, which includes the reserve itself and its area of influence, with special attention to the indigenous communities that inhabit the area. And a curiosity, the obverse of the new 20 bill has the Sian Ka'an Biosphere, which represents the mangrove ecosystem with the Mexican crocodile and the chocolate heron.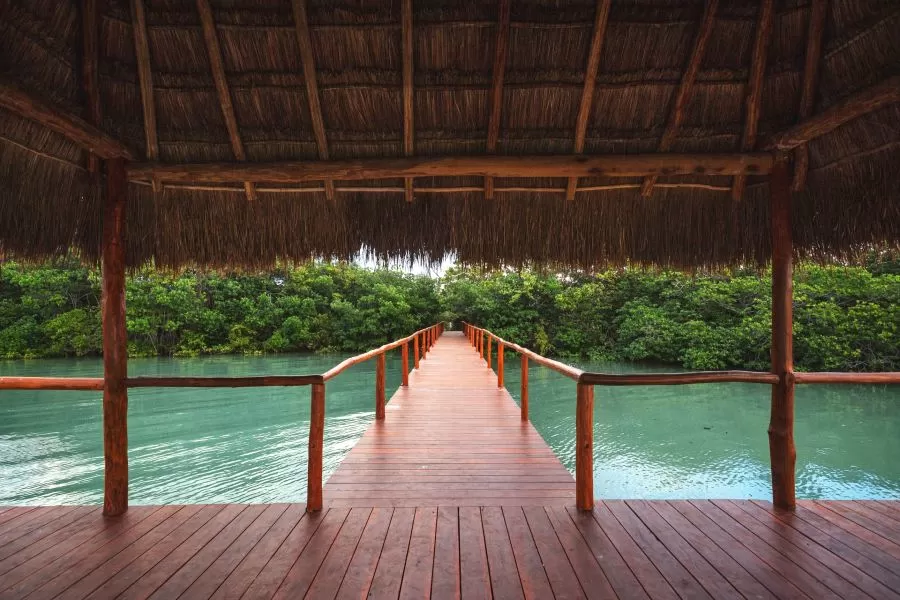 Arriving to Tulum
The Yucatan Peninsula boasts of being one of the safest tourist destinations in Mexico and its development model, based on ecotourism and the enormous variety of destinations, favor a safe vacation.
First of all, Tulum can be considered a Caribbean beach paradise of clear, fine and soft sands, where you can spend the whole day without shoes.
Tulum has two basic zones: Tulum town and Tulum beach. The village is inland, about 5 km from the beach. It has one main avenue, lots of hustle and bustle and cheaper accommodations. It is not particularly picturesque. To see beauty the choice is Tulum beach, with the best hotels, stores and restaurants. Near Tulum there are wonderful destinations such as Laguna Bacalar, Punta Laguna, Maya Kaan...