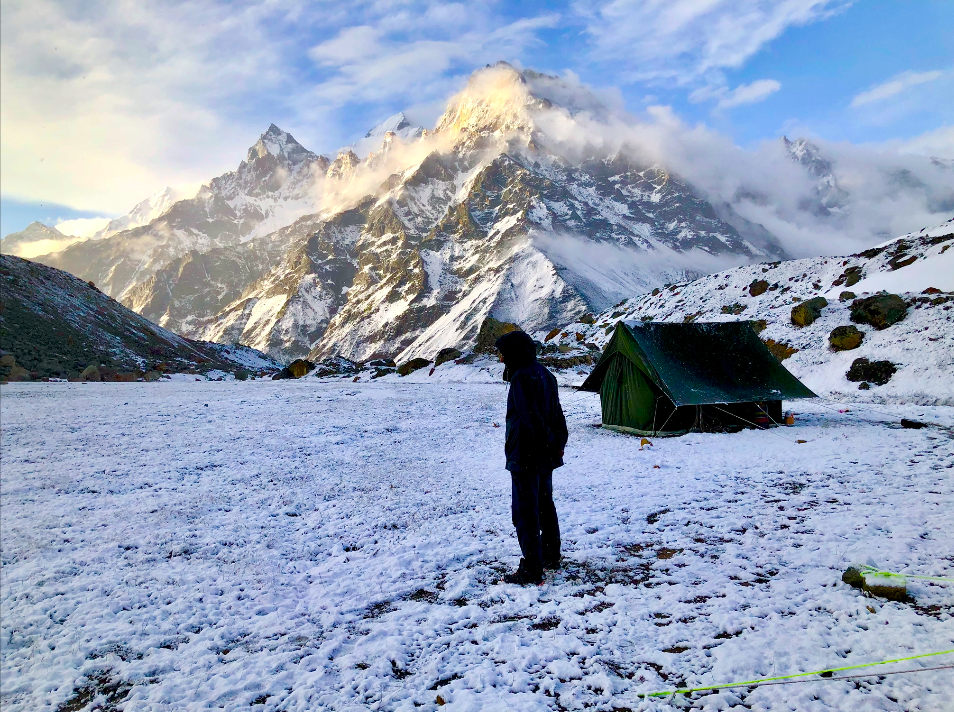 One afternoon, Most of the trekkers were inside the tent, at tapovan, waiting for the snow fall to stop. I went out to pat out snow from the tents to see Renjith standing out , in his poncho, enjoying the snowfall.
We had a chat and he told: "Never have I imagined to see such beautiful mountains ever in my life and I would never be able to come back to such a place too, with the job and family responsibilities I have now . Thanks to you vyshakh. "
He continued : You asked me right when was my birthday and I shied away, a day before. It was exactly 2 days before. ( My mind already started thinking about all the ways we could make a cake with available ingredients in a camp at 14k feet, it was already around 2: 30PM )
I excused myself by making something up and rushed to the kitchen , sat with the cook and found that we can make a cake out of Suji too , the icing out of Milkmaid and can write name with a syrup mixture of milkmaid and bournvita. Fast forward 3 hours later as the sun went down and snow fall stopped , we all came out before Renjith did. Kept a container as a stand ,placed the cake on it and covered it from all the sides before he could see.
With the background of Magnificent Mt.Shivling and Bhagirathi peaks , he cut the cake.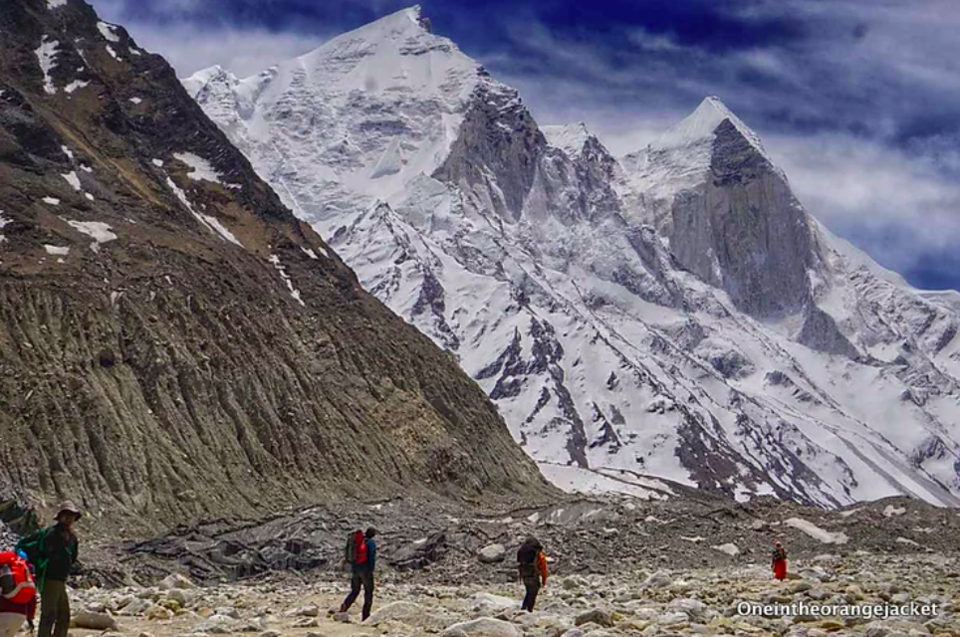 Fast forward it a day :
We all are heading to the snout of the Meru glacier when 4 people decided to head back from a climb after 75 % into it. They all shouted together from below informing that they want to head back.
So I enquired to one of them :
ME :Why do you want to go back? What happened ? HIM: I have a bit of muscle pain in legs and don't want to continue. ME : Alright, I understand . You can go back the way we came. I will see you in the campsite. What are the issues for others ?
It was my chance to tell Renjith what he told me yesterday
ME: Renjith. Remember, You are never coming back here. You know it. Think about it. You have made it until this point. Finish this and go. Thats all I have to say.
Renjith started climbing up without any second thought and the whole team came up behind him.
This was'nt an easy trek at all, but i am proud of each and everyone who is completing it in this season. You guys Rock.
#TravelGoal