10, Middletown Row is not an unfamiliar address. A two-minute walk from the Maidan metro station, the locality is dotted with cafes, bristros, skyscrapers- and a charming little bookstore tucked away in a courtyard that also houses the Drive In Cafe.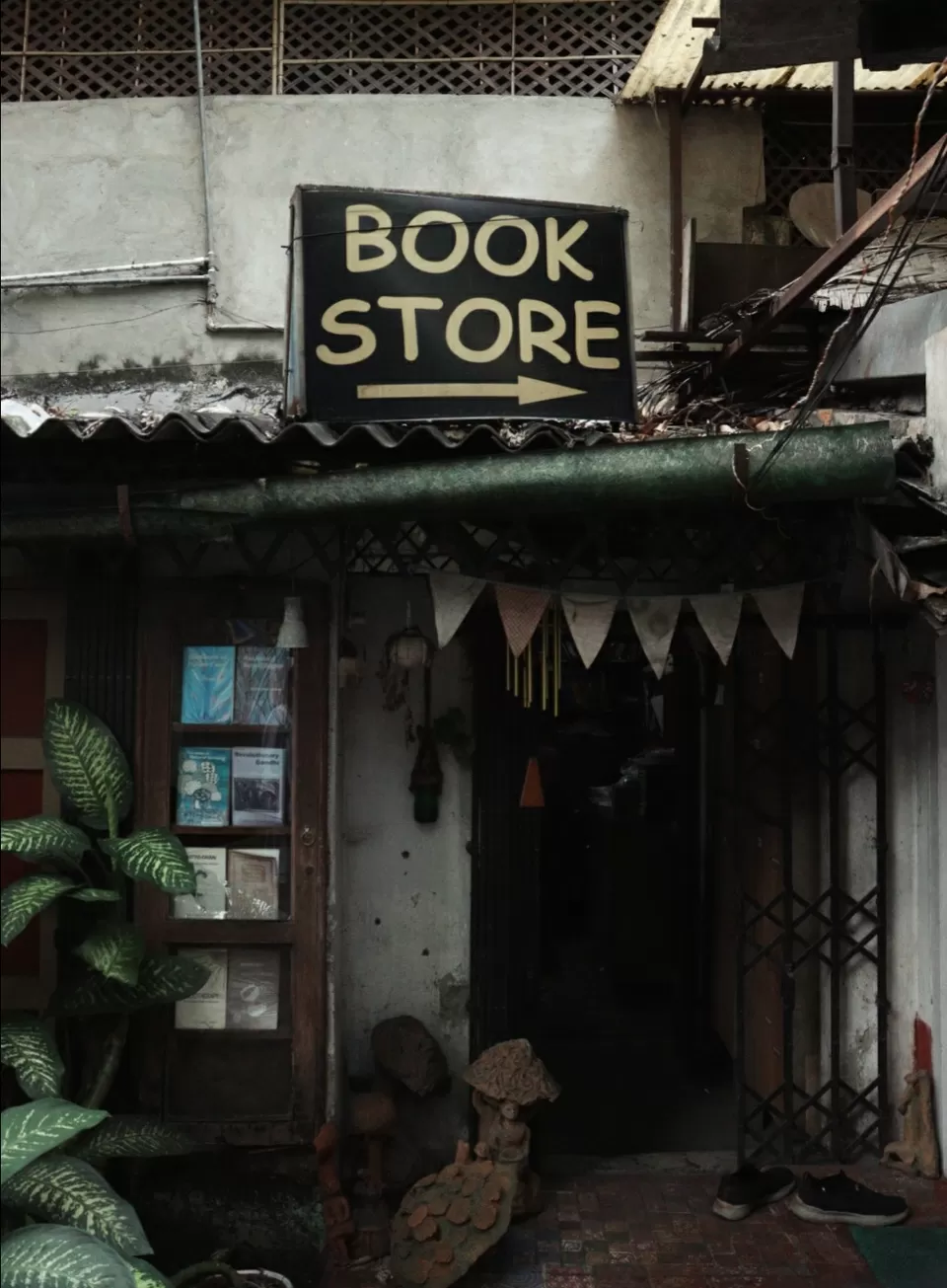 Earthcare Bookstores is unique in several aspects- a well curated collection, the cosy, vintage vibe that the place gives off, and the cause that the owners are committed to. The establishment is not easy to chance upon- the sign is easily missed, and even Google maps could prove to be a little misleading.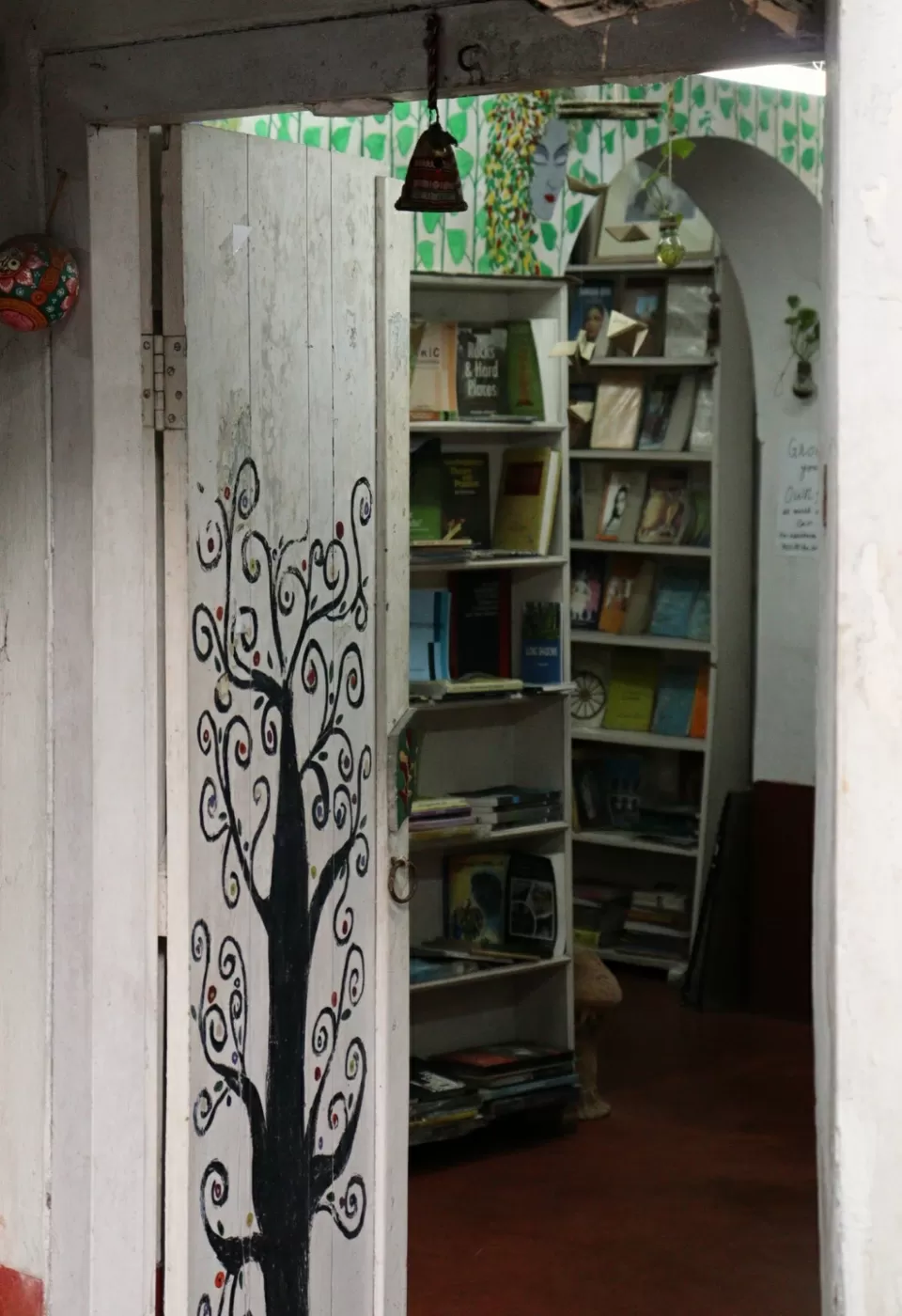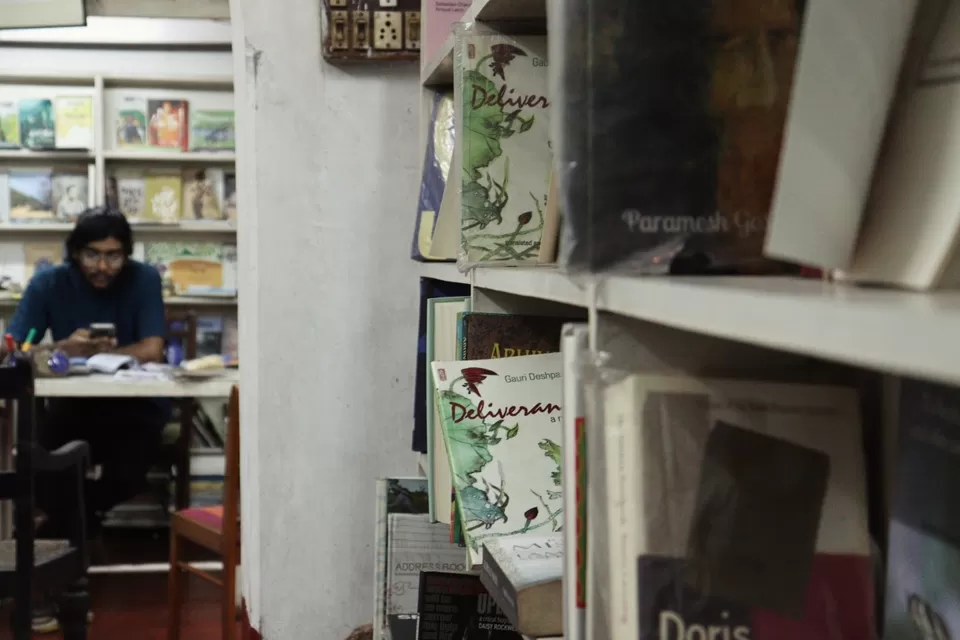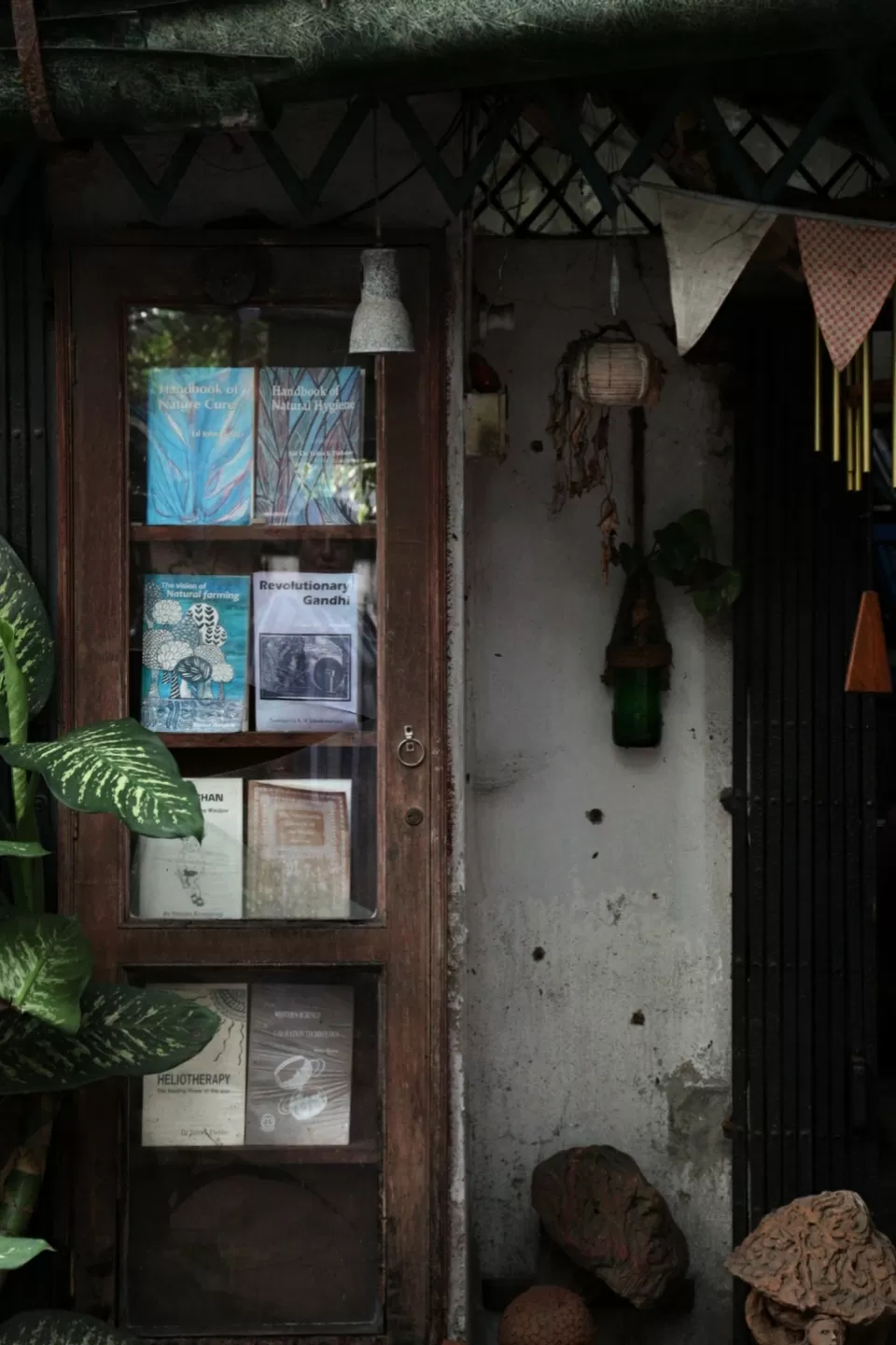 The entirety of the space is lined by shelves stacked with books on all kinds of genres. The store has a particularly commendable collection of non-fiction books- covering political theory, biographies and social issues. It is very difficult to not come across a wonderful discovery during your browse- even if you have already exhausted the shelves of Starmark, or Crossword, Earthcare might have something unique to add to your reading list.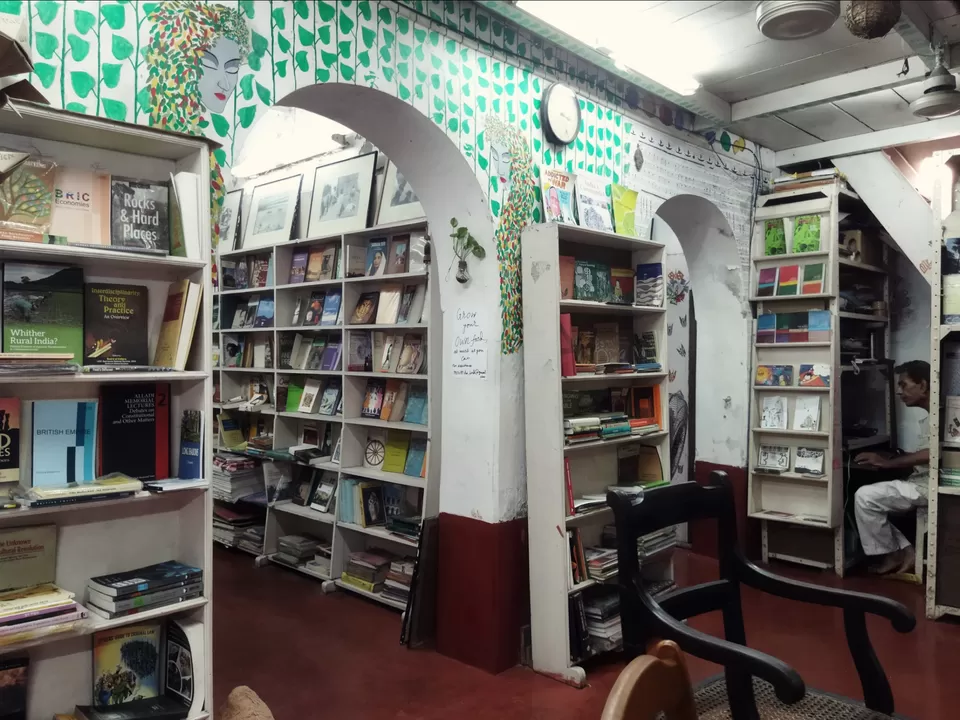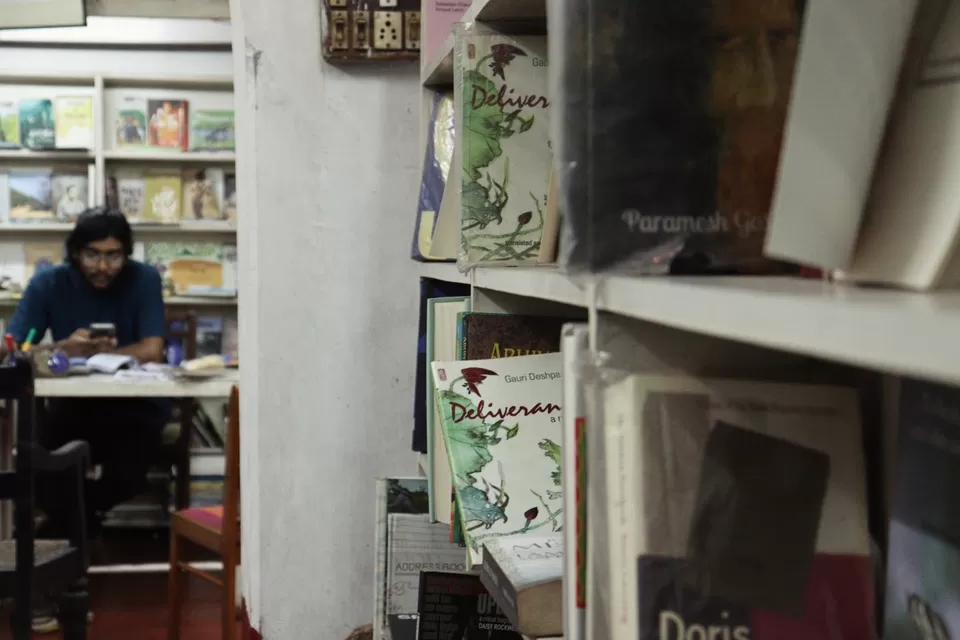 What makes the bookstore live up to its name is it's collection of books and resources on environmental issues, and sustainability- a collection that also includes children's literature. According to a post on LLB, the owners of the place have long been engaged in a venture on forest regeneration and organic farming. Their collection can also be browsed online at https://earthcarebooks.com/product-category/earthcare-publications/ .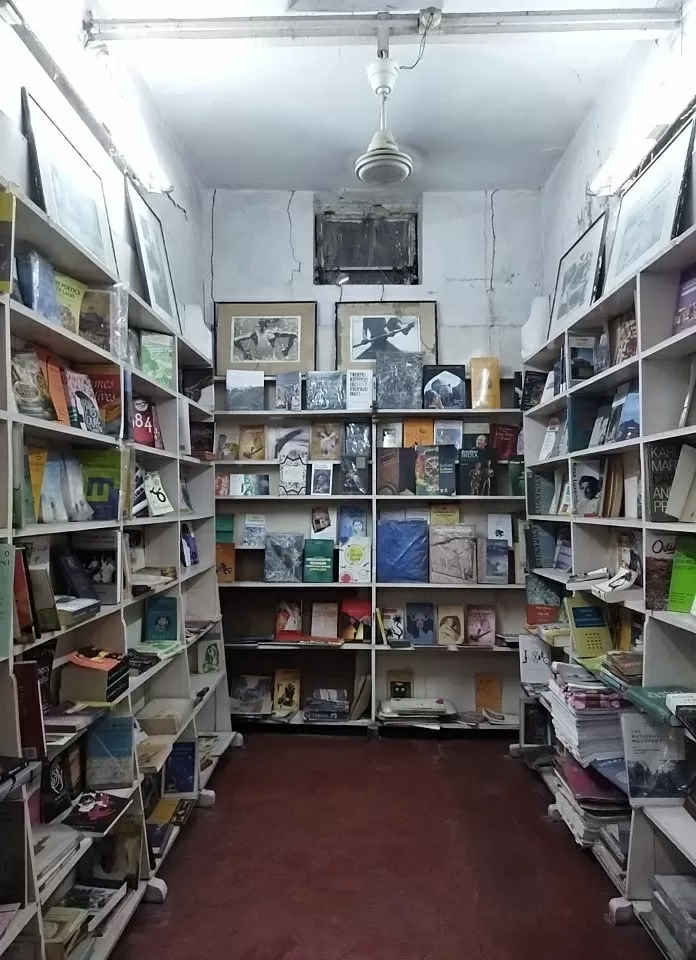 Calcutta is home to a number of bookstores hidden in the metropolis' nooks and crannies, in dark little alleyways, shielded by colourful plastic sheets. Earthcare bookstore lies "hidden in plain sight"- in a busy street that gives no hints, except a wonky sign balanced atop the roof, that says- in simple words- "Book Store".
Just lures you in, you know.