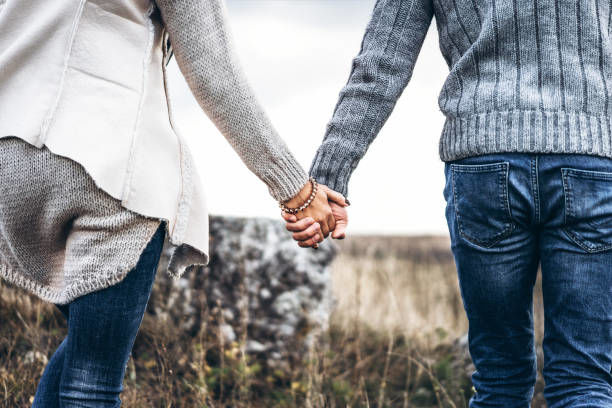 Finally, the moment for my long-awaited trip with my partner arrived. However, I was apprehensive because it was our first trip together. It was perhaps the first time we had spent more than 24 hours together across multiple days.

Rahul (Name Changed) and I have been together for few years and have visited various locations, but not on holiday. I'm going to tell you about my first vacation as a couple. The following is a list of common challenges that we experienced and suggestions on how we prepared for our first vacation together.
This article is divided into two sections: before our vacation and during our trip. So, let's get started!
Before embarking on the journey
1. Choose a destination that both of you are interested in.
Every person is different, and so are their options. So, to figure out where we should travel on our first vacation, we produced a list of ten places we'd like to see together and then read it aloud. Hopefully, we were able to find a match. We would have made a new list if there were no matches. Each of you should purchase a beautiful notebook to keep your lists and notes in. In your relationship, you'll need it more often! All of this should be done independently, in my opinion.
2. Check to see if the location has everything you're looking for
We looked into what the destination offers as soon as we found one that we both liked. Are there any activities that we both enjoy?
For example, Rahul wants to go for trekking, whereas I want to go for sightseeing. As a result, the preparation should be done so that both individuals are happy and enjoy each other's joy. Of course, a mutual highlight would be ideal.
3. To avoid misunderstandings, make a detailed plan.
It's time to start planning as soon as we've decided on a trip. To avoid misunderstandings, it is critical to organize the initial journey thoroughly.
You should discuss and budget for the following factors, among others:
– Financial plan (details will follow)
- Activities (as previously described)
4. Make a daily budget or a budget for the full trip.
When it comes to money, people are quickly irritated. You should settle on a budget so that you may return home united and even more in love. For our vacations, Rahul and I have set an approximate budget. There is no reason to debate given the figures, and we know exactly how much we can spend on a hotel or apartment.
It also makes deciding whether to go out or prepare dinner at home easier. With such a large budget, some issues and options become self-evident.
When you're on a couple's vacation, there are a few things to keep in mind.
1. Don't hold the other person to unreasonable standards
We have been together for a long time, and mostly spent weekends together. But when it comes to trips you spend complete day together.
The truth is that we often respond differently at home than we do in new settings in a potentially stressful atmosphere. Or when we suddenly gain a new sense of confidence and learn new talents. It's also possible that you'll uncover new aspects of your partner's personality. You should prepare for it and accept the outcome.
2. Make time for yourself
Allow yourself some alone time if you are not used to spending so much time together. There are certain activities that you enjoy. Your lover, on the other hand, does not. I gave an example earlier: one of you wants to go trekking, while the other wants to play games with hostel mates. It doesn't have to be a deal-breaker if you have different interests. These are all things that you can do on your own. This generates a time during which you'll miss the other even more.
3. Make a group activity with other couples or individuals.
It's fantastic to be able to spend so much time with your mate. You'll see aspects of each other and hear stories that you wouldn't expect to hear in the early stages of getting to know each other or in normal life. Nonetheless, being together all of the time might be exhausting. Besides, you don't want to end up as a pair that spends most of its time alone, rarely exchanging ideas with others.
4. Don't always go out for a drink.
In general, you should be cautious when it comes to drinking. A glass of wine, a beer, it's not essential, and it frequently leads to higher costs. Furthermore, if you do not react to alcohol in the same way, it may become stressful. One of you may be a hangover in the morning, while the other has no such issues. For example, Rahul is always cheerful in the morning, whereas I am irritable and hungover.
Conclusion
Travelling with your partner for the first vacation can be a pleasant experience if you take care of little things. I hope my insights helped you to plan an awesome trip with your partner.