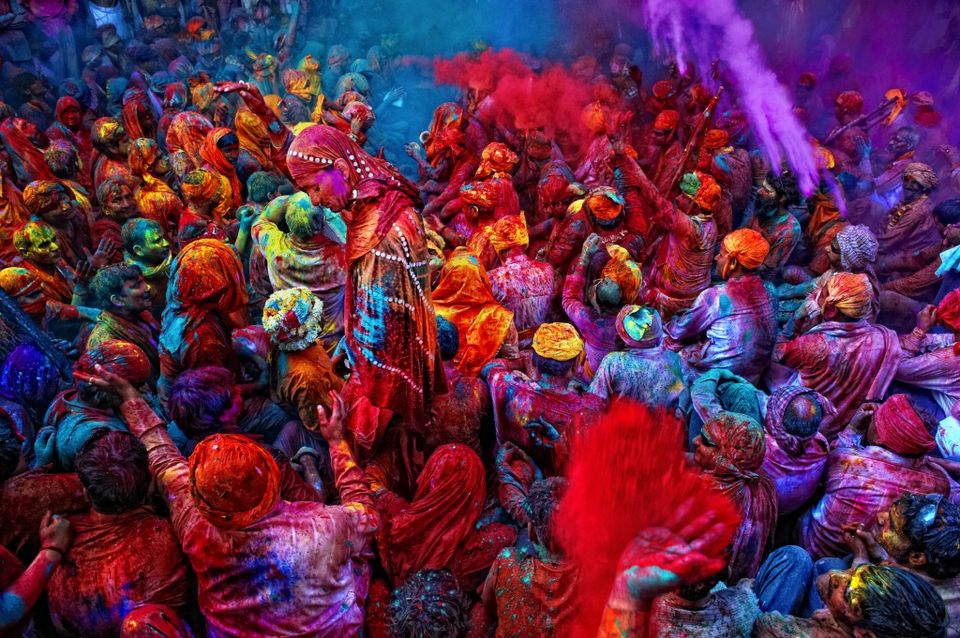 I love traveling in India, as much as I love traveling overseas.
So far I have visited 27 states in India over the past 5 years of my travels, and here are my preferences on the basis of experience I have had.
1. Kashmir
I specifically like to mention Kashmir and not J&K, because I find nothing much of interest in Jammu Region. I love Kashmir. Had been there twice and have spend around 7 days each in both of my visits, . Not only I feel it is the most beautiful state in India, I strongly believe its one of the most beautiful regions of the world. Landscapes are amazing, culture is so rich and people are so hospitable. If you love snow, you have to go Gulmarg in winters and Leh Ladakh should be must on everyone's bucket list.
2.Rajasthan
I love palaces and forts, the history that we get to witness on seeing these majestic rooms and palace buildings of cities of Jaipur, Udaipur and Jodhpur is incredible. And Jaisalmer offers tranquility in Desert. Also I love puppet shows and Rajasthani Folk Dance.
3. Goa
The most desired playground of all age groups in India. The beaches of Goa are hard to beat, the party atmosphere is buzzing. You get great food from all the cuisines of the world in amazing cafes and shacks with some great views of the Arabian Sea. My personal favourite beaches are Arambol and Anjuna.
4. Meghalaya
This hidden gem is being discovered by more and more people in recent times, and everyone can't stop praising the waterfalls, valleys and the vast amount of adventure activities this state has to offer. Also you get to learn about the tribes of North East in Don Bosco Museum and while interacting with locals. The food is something I highly recommend especially for the pork lovers.
5. Kerala
I just visited Kerala 3 months ago. I was prolonging to visit the state from very long time. I really enjoyed the South Indian Food here. I love the malabar Parotta. We went to Munnar (tea estates and waterfalls), Alleppey(backwaters), Thekkady (Wildlife Sanctuary and Spice Plantations), Varkala(Beaches) and Fort Kochi (Portugese Culture).
6. Himachal Pradesh
The states is Synonymous with Mountains of Himalayas. People love going for Treks here and Spiti Valley is becoming more and more popular in the new generation arena. Manali offers large number of adventure activities for all age groups and is a gateway to most of the treks.
7. Punjab
It's my home state and I have so many friends and family all across the state, almost in every town. I love the food from famous butter chicken to Sarson ki Roti. My favourite city would be Amritsar for its vibe and heritage.
8. Uttarakhand
The state is home to Yoga Capital of the World - Rishikesh. It houses famous wildlife sanctuary- Jim Corbett National Park and also is highly famous for Hindu Pilgrimage sites nestled in the mountains. I have been to Uttarakhand more than 10 times and never get bored of the mountains and scenery here.
9. Sikkim
It recently became the first fully organic state in India. Has beautiful lakes and valleys. My favourite places were Lachung and Lachen, which is around 300 kms north of Gangtok. We got the privilage to experience snow fed mountains in the month of March.
10. West Bengal
Kolkatta is a big reason to visit Bengal alone. The more and more you interact with Bengalis, you'll fall in love with their culture. People are highly educated and everyone has an opinion about everything. The state also is home to tea estates of Darjeeling and Sunderban Tiger National Park.
The diversity of Indian states is enormous and I compare them to European Countries, where each state has its own language, food, culture and divine history.
Do let me know your Favourite Indian state that you have visited so Far.
Frequent searches leading to this page:-
most beautiful state in india, best states to visit in india, best state to visit in india, states to visit in india, top 10 states to visit in india, most beautiful states in india, best indian states to visit, beautiful state in india