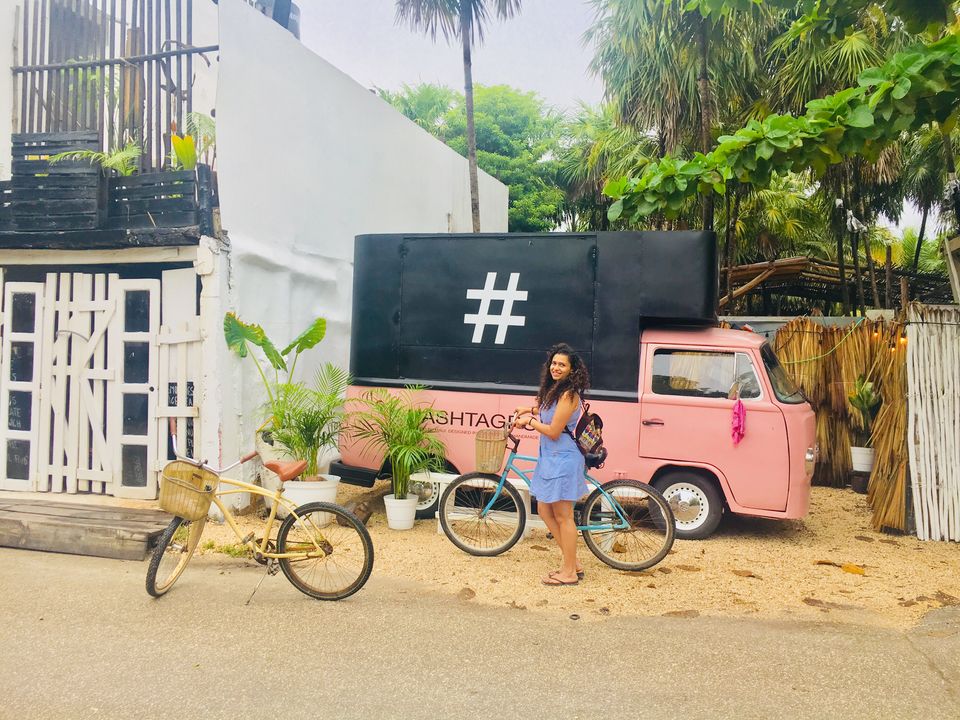 When someone talks to me about 'minimalism', my brain instantly starts judging them and I faze out, probably making sketches in my mind of random things, pretending how I am into this new 'trend.' But the other day, while I was successfully procrastinating instead of working, I thought, "Is minimalism really a trend, should I try it?, But isn't that what I do when I pack light for my trips? Eureka moment, I have already been re-using the same clothes and re-styling them!"
But my real point behind this article is, instead of paying for excess baggage, learn to pack smart and carry clothes that will help you create various outfits and yet make you feel refreshed and stylish! And, drumroll please, before I shine light on the mistakes I made which probably you are making, and the ways in which you can pack light but still be the queen or the king of style on your vacation!
"We already have enough baggage, leave this one behind!"
I had to learn the hard way! Trust me, the first time I travelled out of India I had packed two huge suitcases for two weeks! I didn't even use half of it, plus I shopped while travelling! It was the height, sorry weight of ridiculousness!
Some people take the idea of packing light too seriously. I have had friends visit me only with one carry on, and three clothes for one week. Also, I remember lending half of my wardrobe to my friend because she avoided packing her own clothes, just don't do that please! Guys, most importantly if nothing carrying your underwear is of utmost importance, and not washing it does not count as 'light packing', gross!
Stop Worrying About How to Pack and Start Planning to Look Good!
1. Don't Carry Multiple Items of the Same Style
You don't have to carry one outfit per day! If you are going on a holiday for three days, that's okay but if its a week your carry on will be full of just clothes! Instead, mismatch jeans with different tops, and the same tops with skirts and shorts. You can layer them with a jacket or a kimono. If you are on a winter trip, just carry a jacket and some warm clothes.
2. Make a List - Trust me this is a big help!
Starting your packing with a list is the best way to save precious time packing all the extra items. I usually prefer using 'notes' in my phone and write down the essentials that I need to pack. This way when I start packing all I have to do is refer to the list without having to think twice.
3. Roll Your Clothes Instead of Dumping in the Bag
Instead of throwing or folding the clothes in your small bag, the best way to save space is rolling them! Yes, if you have ever watched Marie Kondo on Netflix, you will know what I mean (it was a life changer for me). Incase you haven't, follow this link to learn the art of 'rolling clothes' and saving space in your bag.
Check this link to learn the easy way of rolling your clothes, and save space!
4. Pack only Essential Makeup and Skin care Items
Mini skincare bottle or testers are the best way to save space. Replace them with the huge bottles of shampoos, body wash and full size toothpaste on a holiday! And incase you are staying for longer time you can always buy them from a local store. Also, please don't carry bags full of makeup, because basics like a compact, kajal, mascara, lipstick is more than enough! Use the lipstick or your lip balm as blush and on your eye lids.
I usually buy the mini sized shampoo, conditioner, body wash, face wash whenever I reach the destination, or else just simply use the ones provided by the hotel.
5. Carry Minimum Shoes!
Walking shoes, flats and one pair of nice shoes is all you really need. Those who think strangers in a new place are going to notice you wearing the same shoes everyday, its a bubble, please burst it! I usually carry one pair of white shoes that goes on everything under the sun! If you are planning to go on a adventurous trip, just carry a sturdy pair of shoes and avoid the dressy ones. Who wants to walk around in high heels on a beach anyway? Or even while climbing a mountain! Don't forget socks, because the stinky ones can kill the senses.
6. Use Packing Pouches - Best way to organise
Small pouches help all things stay in place and intact. You can buy packing bags from Amazon, Flip kart made in various sizes that will fit in your bag. Dividing everything in small packs will avoid clothes from getting crumbled and will save time when you want to unpack or remove things out to get ready. Organisation is the key!
7. A basic t-shirt goes a long way!
This one is my favourite! Black, white, brown, pink, any plain colour t-shirt goes with everything! I carry 2-3 of these and mix match them with all my bottoms! Its a no brainer and a space saver at the same time. Just accessorise and a simple t-shirt will look new every time!
8. Use Bags That Expands
If you are going on a weekend trip, bags made from materials that expand like cloth are a good option. They are light to carry and expand so that you can stuff a bit in them!
9. Use Apps to Pack Efficiently
For those who lack imagination of how to plan your outfits, and end up packing in excess, these below Apps will help you pack exactly what you need. Planning couldn't get any simpler than this right?
Packr - Packing list with weather forecast
PackPoint - Smart packing list app -
Easy Pack - This app will build your list as per the number of days, weather and place
Packing bags for travel is an art they say, but honestly it's just about mixing and matching your outfits. End of the day, its about enjoying your trip without having to carry a heavy bag.
I am the in between who wants to look and feel good instead of being in my gym clothes all day. But someone who doesn't want to carry too much. Why? Because we have to go places darling!
Check our my other article for more travel inspiration:
Not Comfortable Wearing a Bikini to an Indian Beach? Here Are Equally Gorgeous 10 Alternatives!
Follow me on Tripoto and Instagram @curlytravelmess for more travel tips and places.

Ready to travel for free? Earn credits and redeem them on Tripoto's weekend getaways, hotel stays and vacation packages!

Get travel inspiration from us daily! Save our number and send a Whatsapp message on 9599147110 to begin!

#womentravel #travellight #packlight #packingtips