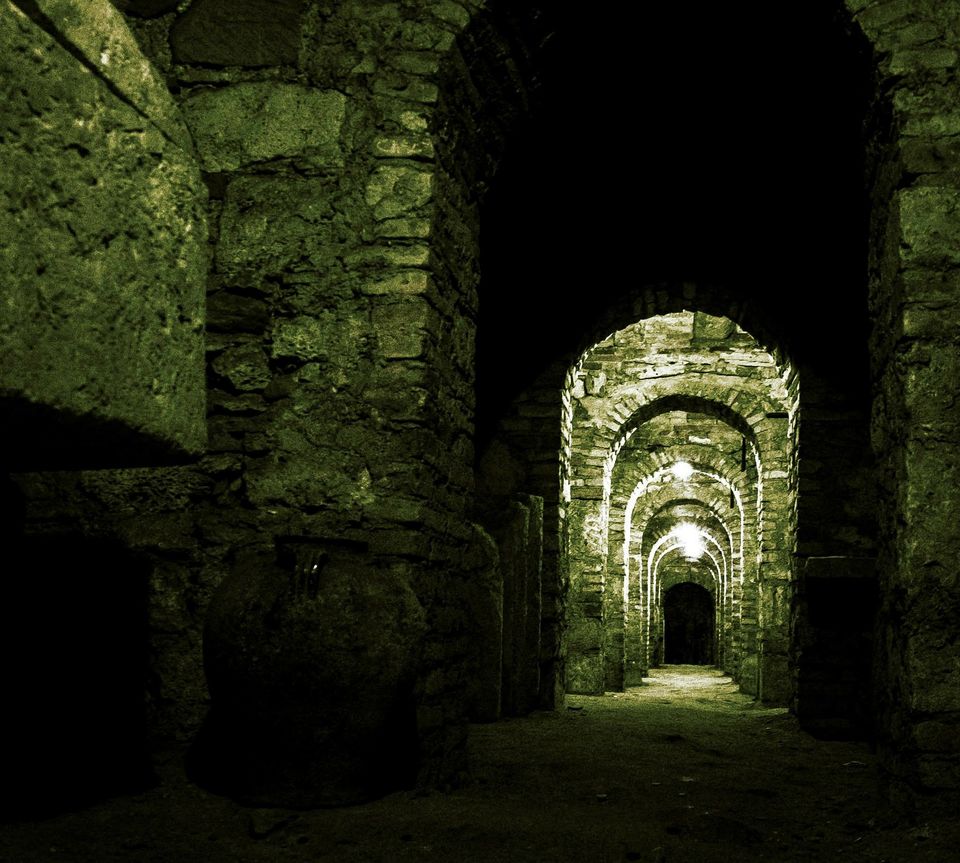 WARNING : Don't Visit This Place Alone If You Are A Kid Just Read This Post And Enjoy It .
Guys in this post I will going to share top 4 haunted places in Delhi where you might see a ghost . I collected this places information from my Delhi friends and by doing a thorough internet research . Most of the paranormal experts already visited this place and also reported that this is haunted . I don't have any evidence to proof that this place is haunted but it's all on you again if you want to believe then believe and if not then don't believe it's your choice . So without wasting your time let's move to the actual content .
1. Lothian Cemetery -
It is listed as the top most haunted place in Delhi . It is one of the oldest graveyard . The painful story behind this is one of the General whose name was Nicholas who loved a Indian lady but that lady married somebody else due to this he shot himself . His heartbroken soul, as they say, still laments the loss and haunts the cemetery. It may be a best place for vloggers and bloggers who want to make haunted content for their audience but one advice from my side to you guys is please don't visit this place alone in night .
2. Jamali Kamali Tomb and Mosque -
Located within the precincts of the Mehrauli Archaeological Park are the mausoleums of the 16th century Sufi saints Jamali & Kamali. This is one of the most popular place in Delhi due to its history but in the same time it is ranked as one of the most haunted place in Delhi . The visitors reported that when they visit this place they able to heard many strange sounds who calling them and they also feel that someone is following them .
3. Sanjay Van -
This forest is also known as the lungs of Delhi , stretching for about 10 kilometres . Most of the visitors reported that they encounter the voice of a crying child but when the visitors try to find out who is that they can't able to find anything . It is also said that this place consists paranormal and supernatural energy and also listed as the top most haunted place of Delhi . Hey if you don't believe in ghost then I have a challenge for you and that is plan a trekking or picnic to this place .
4. Khooni Nadi Rohini -
This is one of the most haunted place of Delhi . It is believed that anyone touching the water of Khooni Nadi will certainly get sucked inside the water body. As per locals, such incidents have taken place a lot of times . But this cases are mostly proved suicide attempts . But please don't visit this place otherwise no one know what may happen to you after that . Only for all this reasons I keep this place in the last of this article .
Hope you guys like this top 4 lists . Before visiting any of this places think thousands time . Thank you!