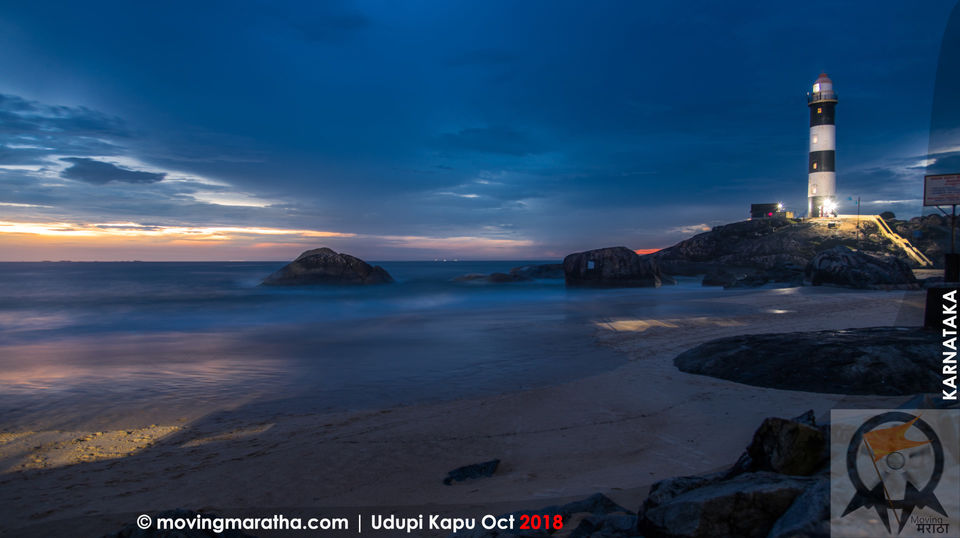 It was quite a while I had not been out anywhere. Not even to Marine Drive Mumbai
Yeah we are talking about 3 weeks. 3 weeks is a huge amount of time for me to sit at home.
Well then, I check out the train tickets and there you go, tickets for Udupi are available. Lets go Udupi!!
How to reach Udupi:
Best way to reach Udupi is by Indian Railways
Udupi is a major railway station. Most of the top super fast trains stop here.
If you are coming from Mumbai, 12133 is the best train
If you wake me up at 3am, and ask me which is my favourite train based on route, it will always be 12133 Down Mangalore Super Fast Express
The train route is extremely scenic and I would recommend you always choose this train
Check out the below video:
Get down at Udupi railway station. If there are no prior pickup arrangements, go to the Pre-Paid rickshaw counter and reach your hotel. They will ask you where you want to go and bill you accordingly
Airport:
Just in case, you are in Hurry, you can opt for a flight to Mangalore (nearest airport to Udupi)
Udupi is just 60 km from Mangalore, well connected by rail and road
-------------------------------------------------------
Udupi can be visited over the weekend and I would recommend you add at least 1 more day to experience it the best
My plan is simple, I will visit Kapu beach. Its a destination for every time I go to Udupi. The lighthouse at Kapu beach attracts me in some way. Mysterious powers I say!
Also, this time, I will go to the HYPED St. Mary's Island. I want to see what the hype is all about
Day 1:
After I reached my hotel, I freshened up and headed towards Kapu beach at around 4pm. Every other time, I needed to take an auto-rickshaw to reach to Kapu.
This time, I paid a few bucks to some random guy and took his Activa. Lol, I am just kidding. Things don't work this way. Its auto-rickshaw again.
Auto Auto!!!
By the time I reached Kapu beach, the clouds and the winds had taken a different turn. It started raining the moment I stepped on the sand. Come-on!
I took shelter at a nearby fast food place. Got a cold coffee and waited. The rain was gone in sometime
The lighthouse totally nails the Drama of this place specially in low light hours. There is a small fee to pay if you want to go up (5 floors by spiral stairs) the lighthouse. Camera charges extra
I don't like paying Camera charges every where. I didn't go to the top. You will surely get a commanding view of the Sea and Kapu town from the top
Well, as you can see in the below images, the combination of Sunset + Cloudy environment. Sometimes, some things happen for good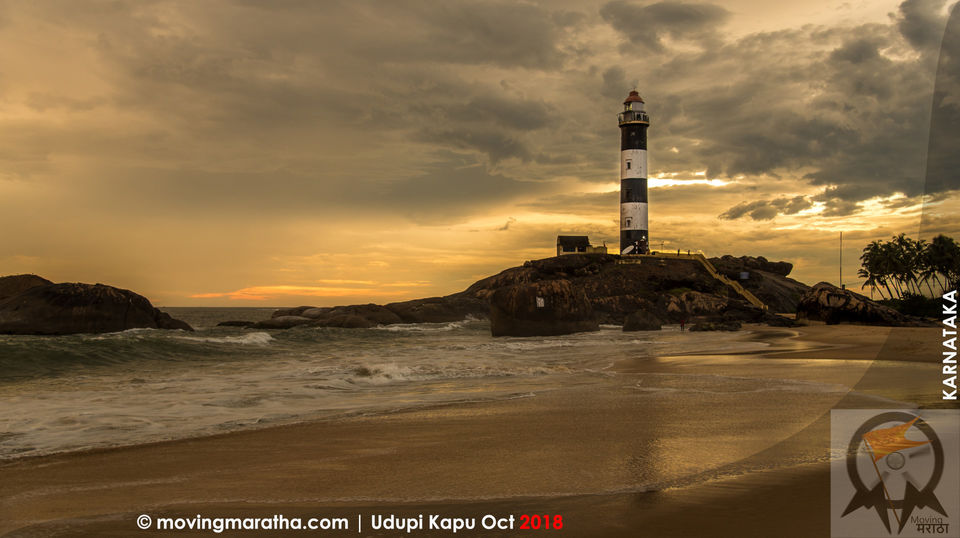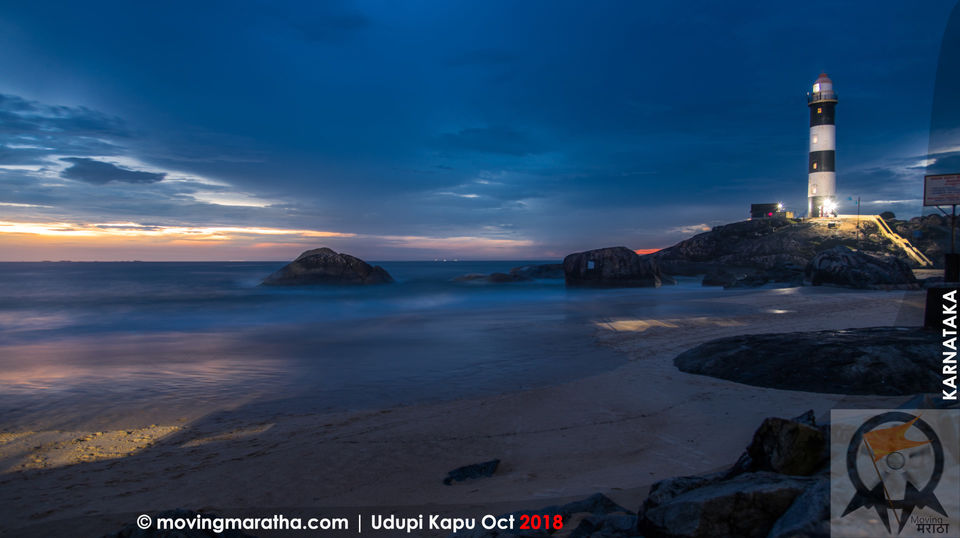 TIP for female travellers (solo or group): If you come by auto-rickshaw to Kapu at Evening time, do ask the driver to wait. In case you forget this; go back to the Fast Food place near the shore and get their help in calling an auto-rickshaw. Do Not venture outside on your own. The roads are dark and the Highway NH 66 is far away. Gotham doesn't know of Udupi
Day 2:
After a long yawn of 34 seconds, I finally wake up and go to the sea shore. I have some good time there and come back to the hotel
There is a place: Oh Cafe (Veg only) right on Malpe beach. It opens at 8am. You can have a good breakfast there
I laze around in my room, watching some TV and taking my time to do the ultimate thing: Bath!
Finally I decide on going to Krishna Matha. A person informed me they offer Free Food. Yayyy!!
I reach Krishna Matha by 12.30pm. This is NOT the standard Lunch time of Mumbai people. However, what if Free Food runs out?
After a maze and a long walk through the temple premises, I reach the food serving hall. So many devotees already here. I feel good about the temple's initiative. Feeding food to people might be the greatest good deed ever. I sit down on the carpet besides a person I will never see again. The plates are placed. Food incoming!
The food is basic. Rice, Sambar and some vegetable. No Spoons are given. Use Hands. You can take any amount of rice you want. I have no idea how they prepare this much quantity of food and that too tasty and no one goes hungry
If you go there, please do finish the food. Well its Prasāda after all
After a few burps and looking around here and there, I feel like give me a tree, a shade and some cloth to hide the day. I will sleep. But again Auto Auto!!
I reach the hotel, totally in Divine mood. Well, about the temple and the mighty Rath; its beautiful. Ancient architecture and all those things. Check these images. You must surely go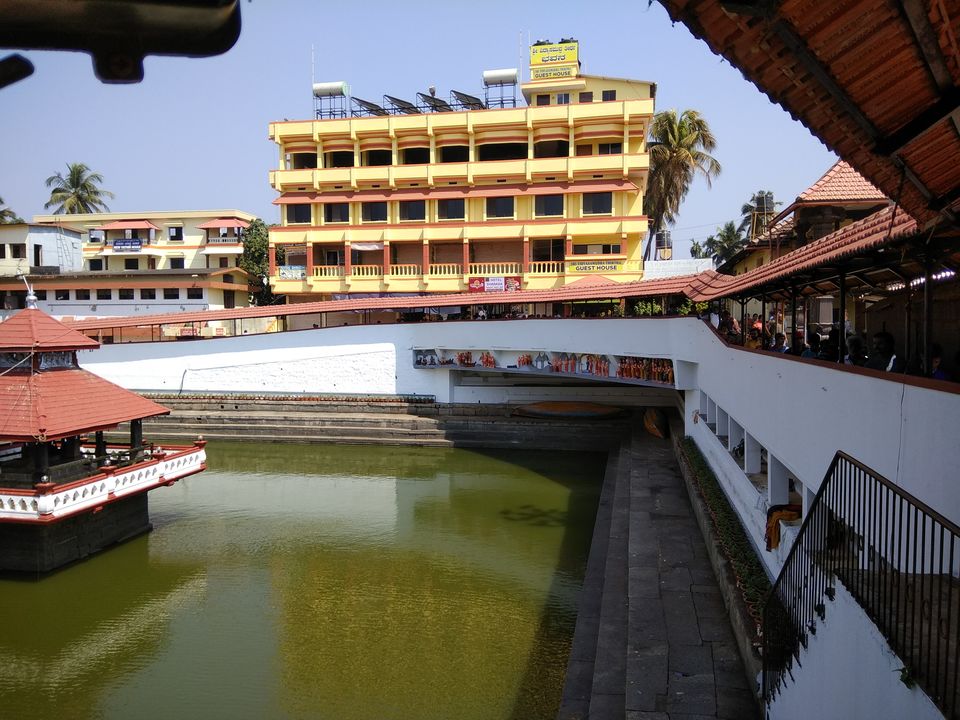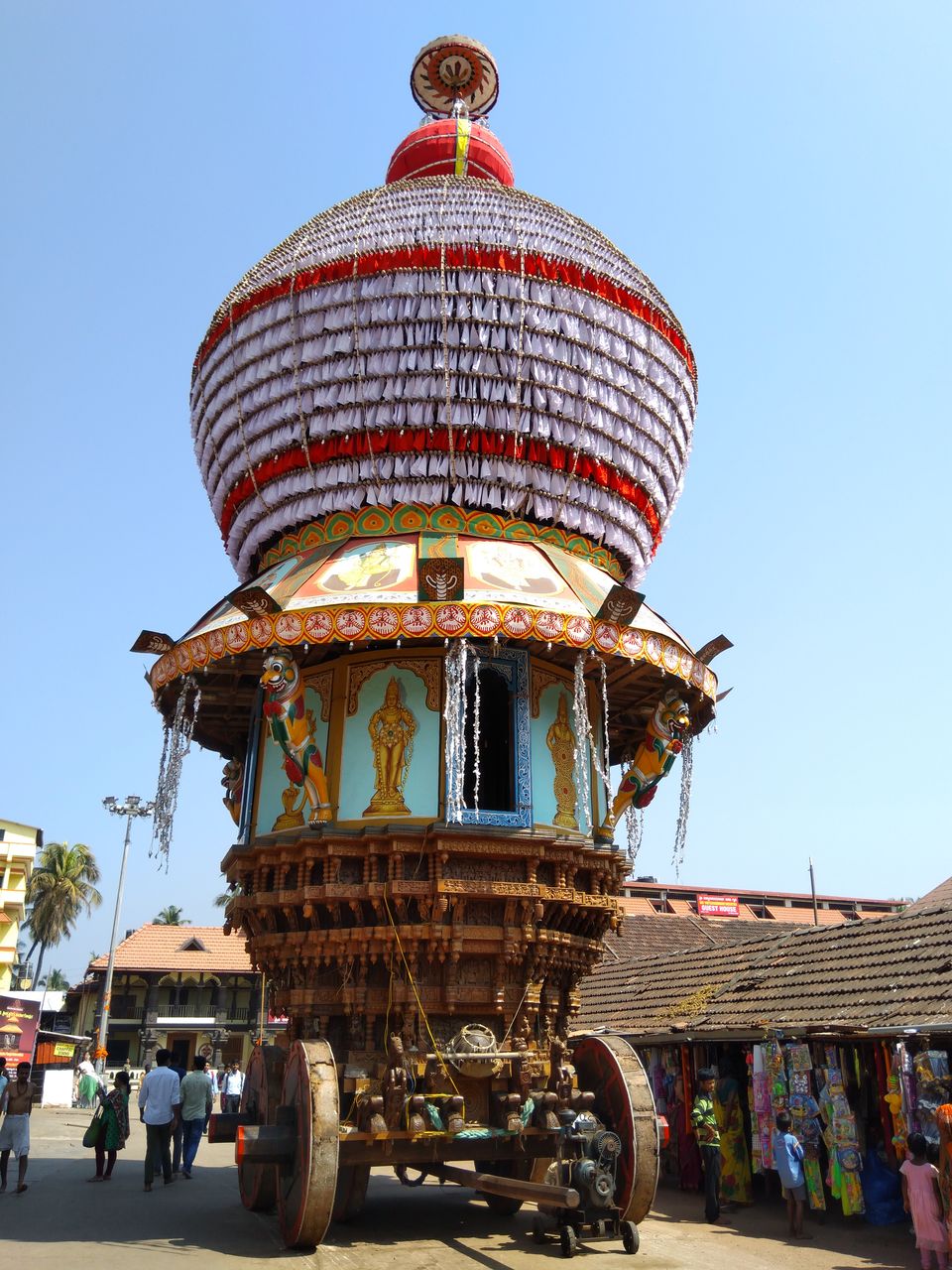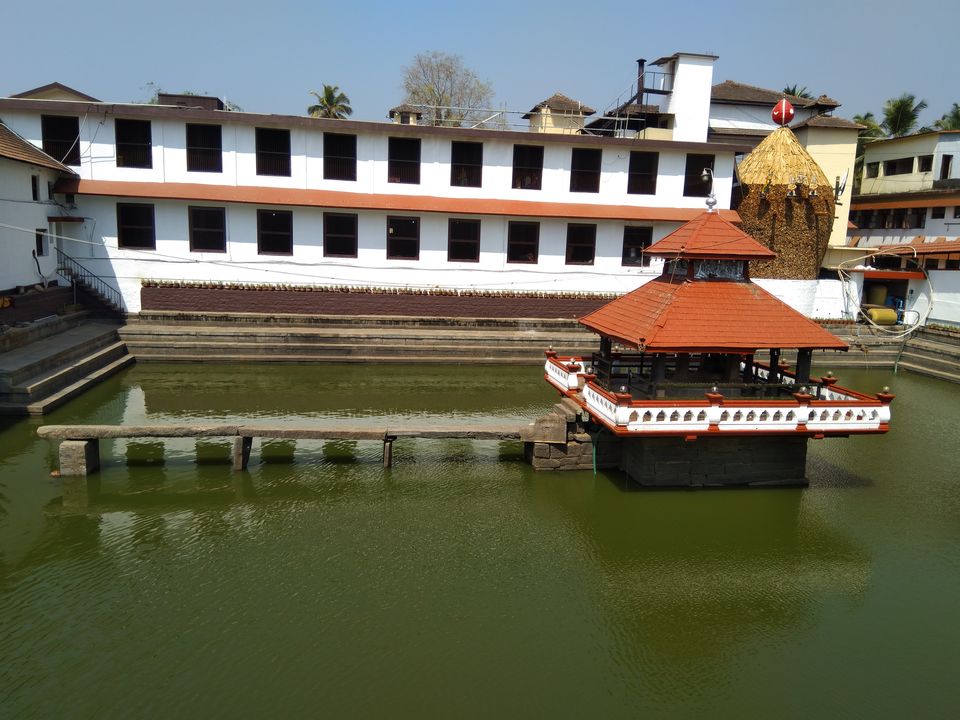 After some rest, I go back to Malpe beach and buy a ticket to St. Mary's Island. The boat ride takes around 30 mins if I remember and the last boat back is around 6pm. They would anyways search the Island with Snipers, find you and put you on the last boat. The tickets are available on a small counter setup on the Malpe beach. You can easily spot it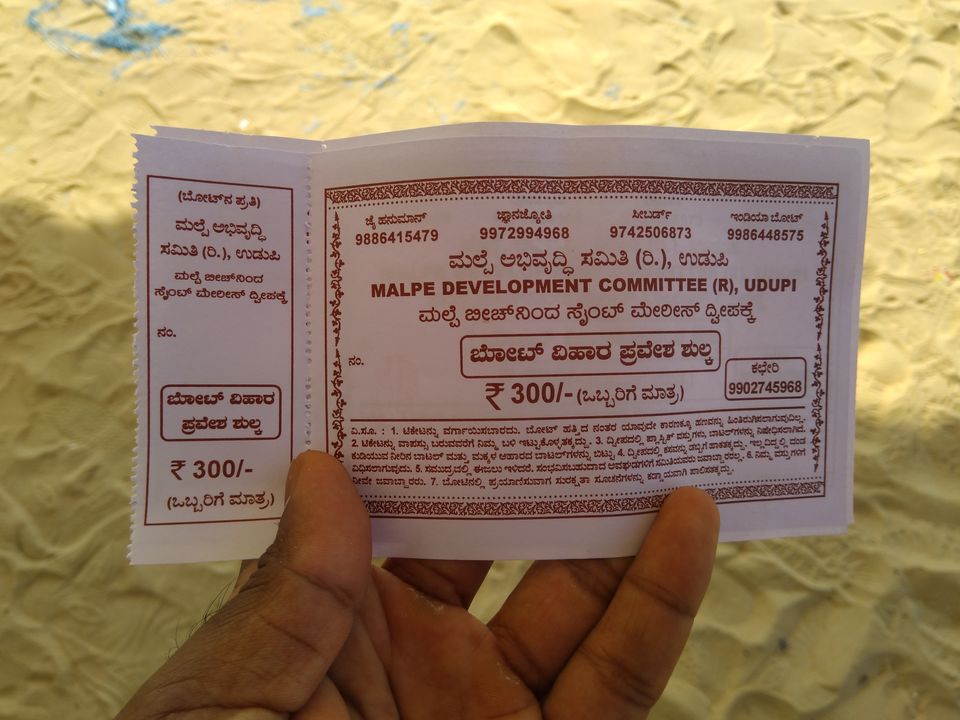 An important thing to note:
> The boat service does not operate under cloudy weather. So if you go to Udupi in Monsoon, St. Mary's Island wont happen. Even if you cry and say I came from Delhi, I want to go; the guy will gesture: Talk to the hand
The best time to visit St. Mary's Island is November till February.
March and later is Hot!! really hot - This line is sponsored by Ching's Chaiiniesee; Desi Chaiiniesee
Another important thing to note: :D
> You are not allowed to carry any kind of bag on the island. There is a Booth at the entrance. If you bring a bag, deposit your bag there for a small fee
Plastic is a BIG NO and there is a Camera fee too
To be very honest, I was not "that" impressed when I reached St. Mary's Island. For someone(read as Geologist) interested in the Columnar basaltic lava thing, its great. Good for girls to take various pictures in their pretty dresses. May be the thing that this Island was once a part of Madagascar might give you a feeling of being on a foreign land, nothing much interesting though. And that happened millions of years ago. Now birds have decorated the columnar batball lava with their droppings. Well, once an experience - OK
The images came out pretty good, right?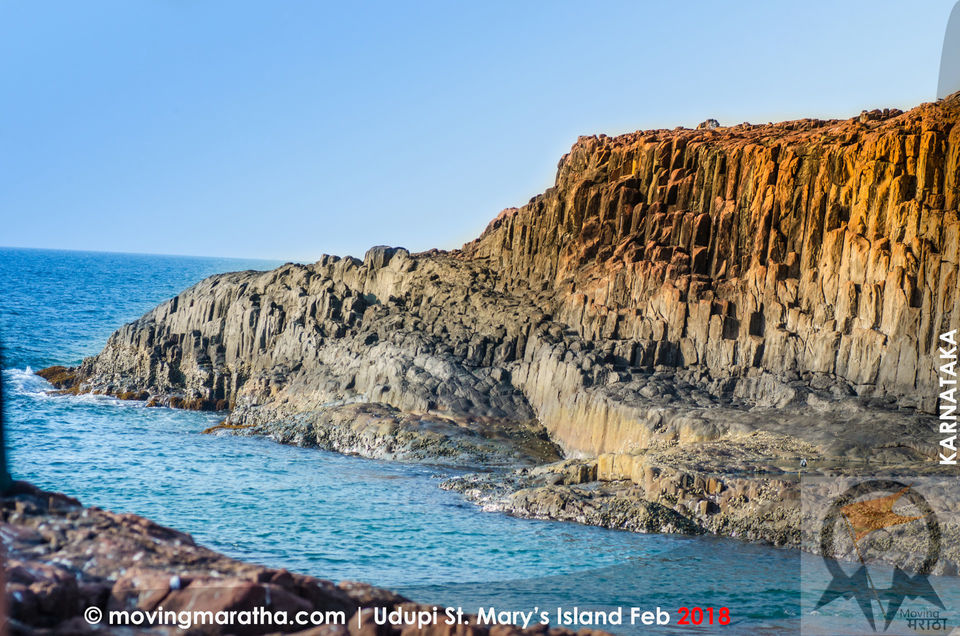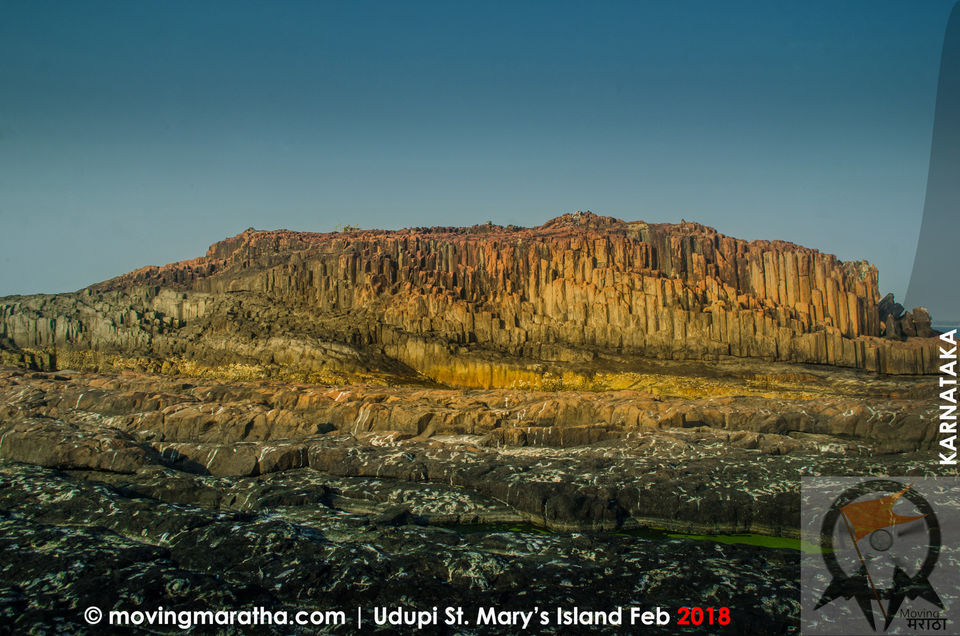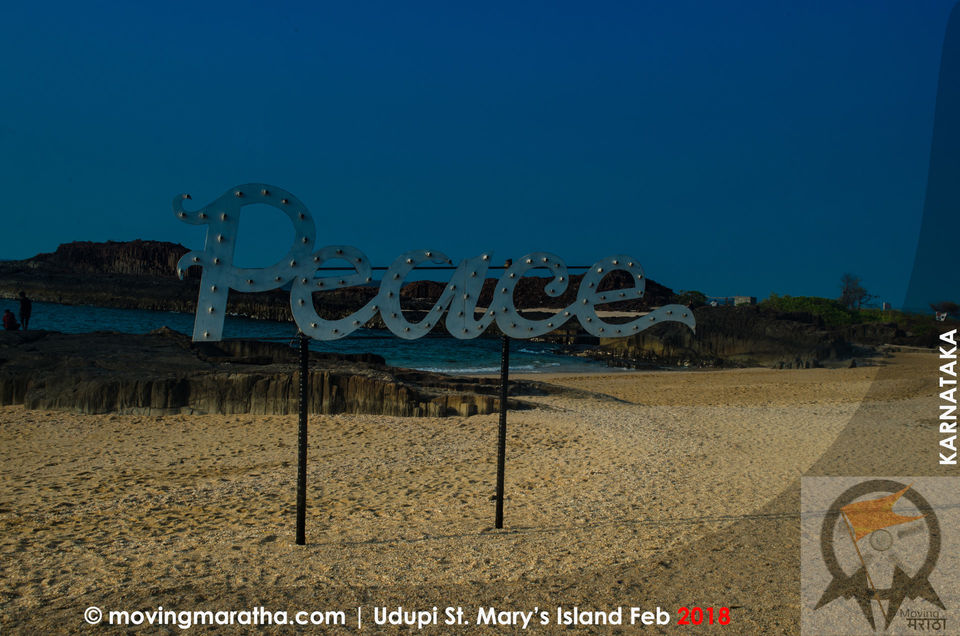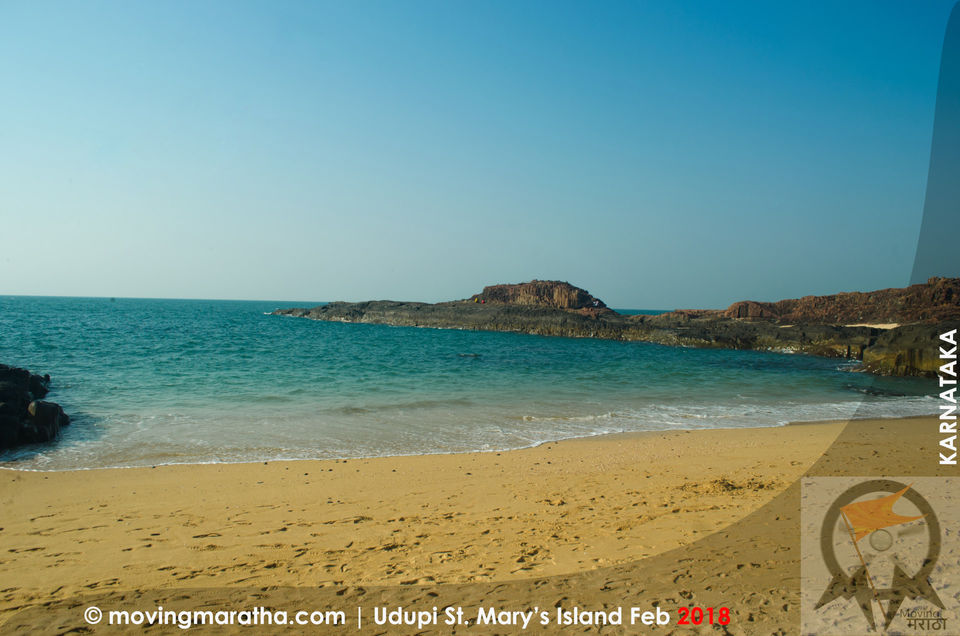 You may think, I am talking about Malpe beach but no image of it. Well see this beautiful sunset on Malpe beach
Day 2:
I feel like a Phoenix rising from the ashes. I have got up at 6am!! today. The hotel staff last night said there are some backwaters here towards the North
Waaaiit!!!.. Its already Day 3... Oh no.. never mind Phoenix and all
And yes, I took this Monday off. SMS: Hello Boss! Sick today, fever and sneezes
I didnt need to shout Auto Auto at 6am. An auto-rickshaw guy was already there near the closed beach food stalls
Based on a small chit-chat, he understood where I wanted to go. We reached there in around 30 mins
Oh ho ho.. What did I just see.. This is so beautiful!!!!!!! thank you Mr. Hotel Staff guy and the auto-rickshaw guy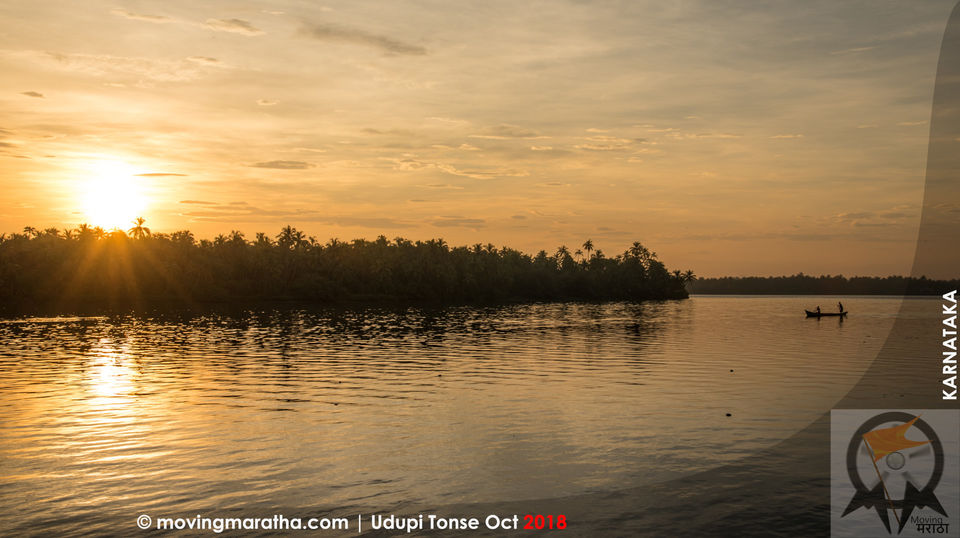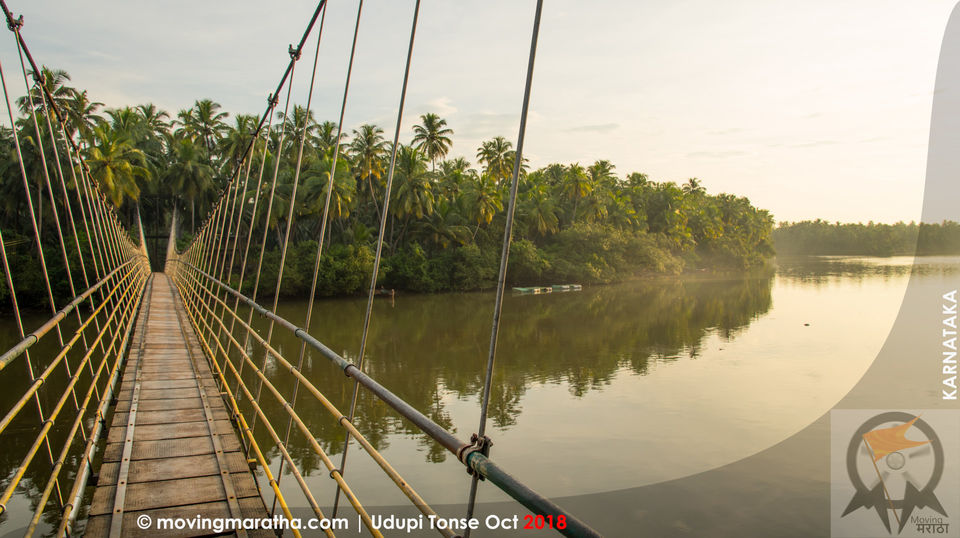 I came back, took a bath and checked-out from the hotel. Still wondering if the morning scenes were just a Dream
My 2 nights stay was at: Paradise Isle Beach Resort
The property is huge with 2 restaurants and sea facing large window rooms
At the Malpe beach, many people were enjoying water sports. I chose to sit and laze around at Oh Cafe! Cold Coffee rocks
I left at 12pm from there. Took my bag from the hotel, looked here and there as usual and left for the railway station
-------------------------------------------------------

If you want to complete all this in a weekend, you can reach Udupi, go to St. Mary's Island on the same day. Next day early morning go to the backwaters and then Kapu beach
Check-out from your hotel and go to Krishna Matha for Lunch. Then go to the railway station
Just make sure you have a Chartered Auto or similar arrangements done already
-------------------------------------------------------
For a similar and hassle free trip experience, reach out to me: MovingMaratha