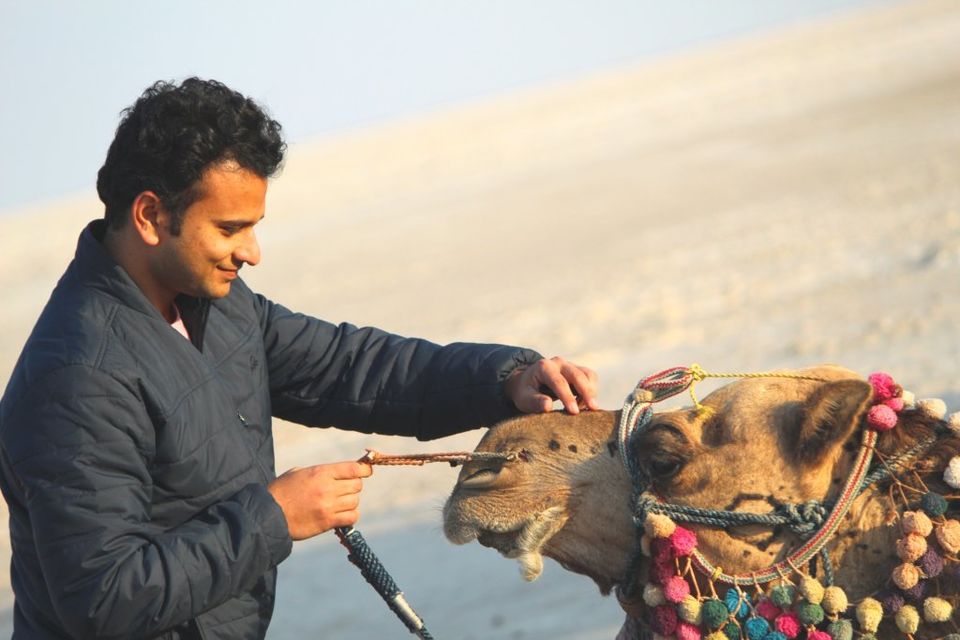 Kalodungar Hill / Black Hill
It offers a panoramic view of the Great Rann of Kutch. And the view is worth visiting. From here Rann of Kutch appears like a vast ocean.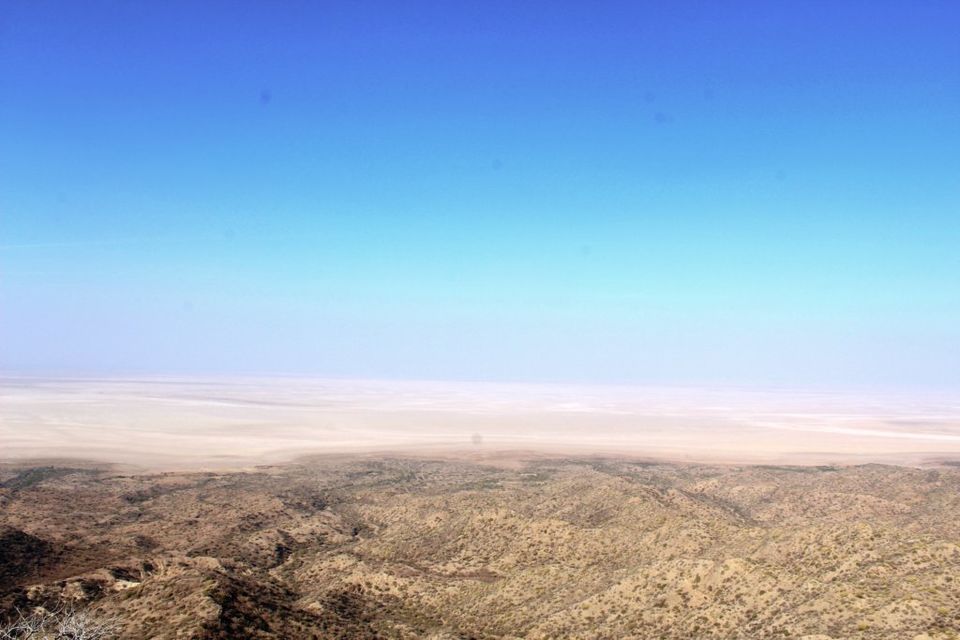 There is a 400 years old Dattatreya temple just a few steps from the parking and from there a road and then some stairs lead to the hill from here you can view the gigantic white desert.
Enroute Kala Dungar, there is a Magnetic Field Point, where you can experience that if the ignition is switched off, the vehicle moves on an upward slope). It was a unique experience for us.
How to reach
It is highest point in Kutch, Gujarat, located around 45 km (1-hour drive) from Dhordo Village and 97 km from Bhuj. Public transport to Kala Dungar is not reliable. Better to hire a taxi or take your own vehicle.
What to eat
There are some shops selling water bottles, coconut water and snacks.
Suggestion: You can visit Kalo Dungar while going to the white desert or while coming back from there to Bhuj.
India Bridge
After Kala Dungar, visit Indian Bridge. It is the last point up-to which civilians are allowed as its close to India-Pakistan Border (around 70 km). No photography and videography is allowed here.
There is a check-post at both ends of the bridge and is guarded by Border Security forces. You can request to cross the bridge but cannot go further without special permission.
Nirona Village
"Do you want to see a village famous for its local art forms" our driver asked us enroute the great rann of Kutch from Bhuj.
"Why not!!!" is what we answered, still unsure of the art form and the village he was talking about.
Upon reaching the village, we found it similar to any other villages of India until we saw this –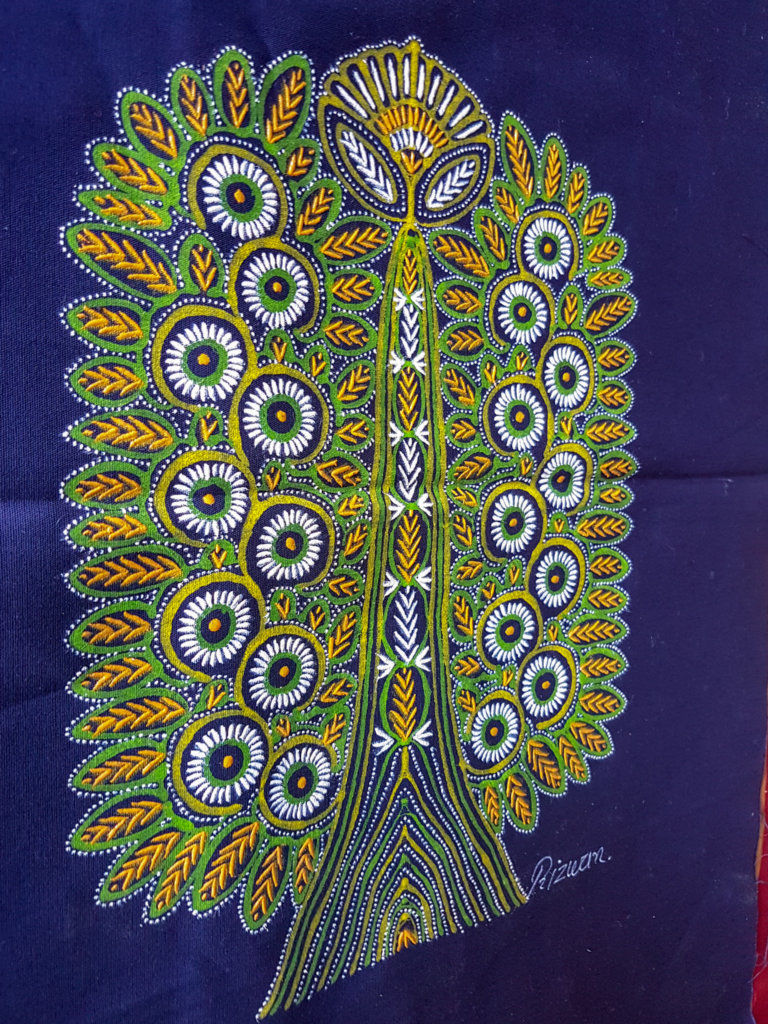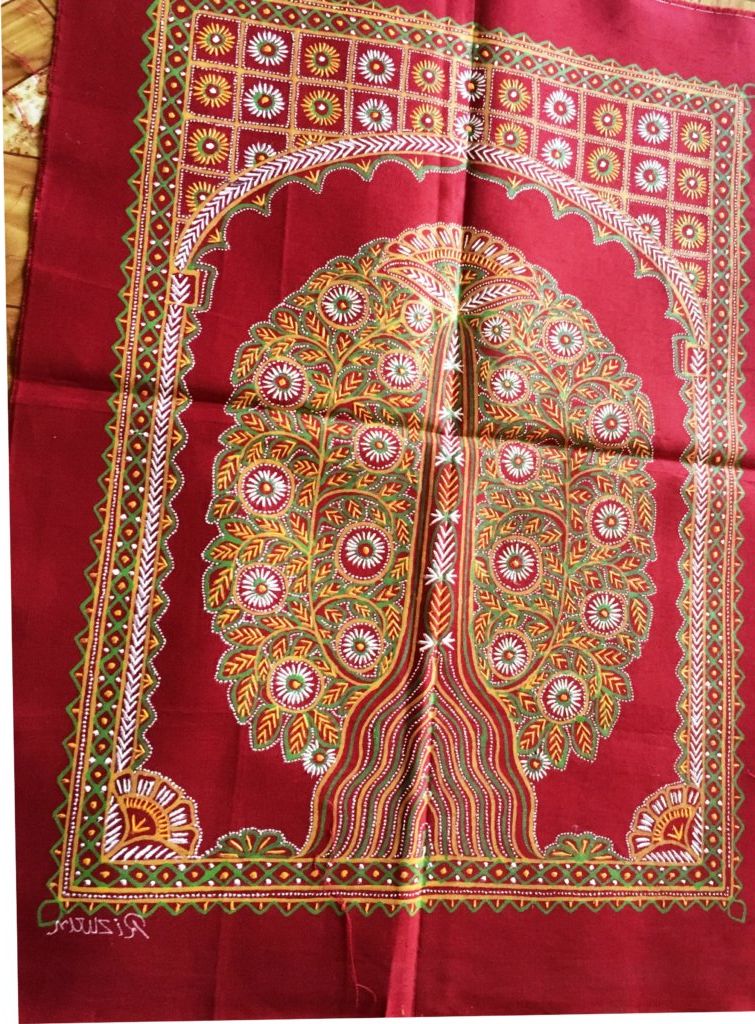 A peculiar form of painting on fabric, "Rogan Art" (300 year old it is!!!), based on "The tree of Life".
Its an oil based art in which paint is made using castor oil and mixing it with natural colors. A stick is used to paint on the cloth.
Prime Minister Mr. Narendra Modi of India gifted one such painting to the President Barack Obama
How to reach
Nirona Village is about an hour away from Bhuj (40 Km). Visit the village while going to White Rann of Kutch from Bhuj.
Swami Narayan Temple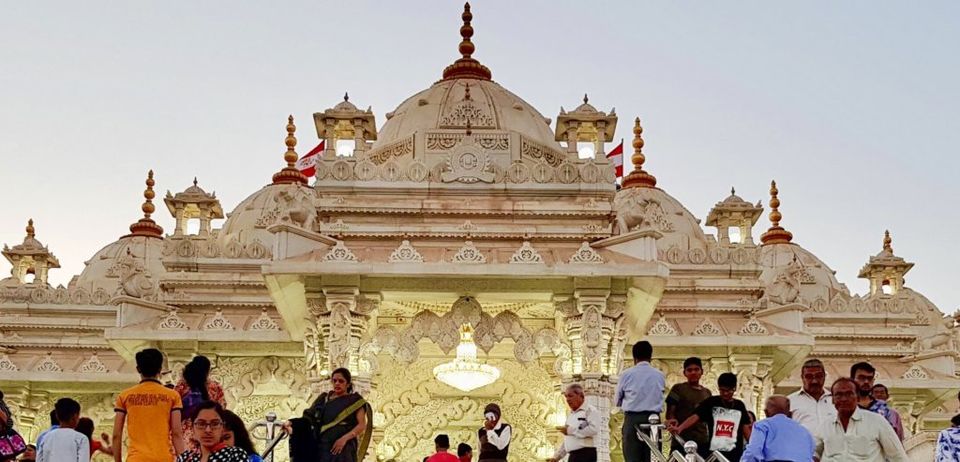 A beautiful Hindu temple made in White Marble having intricate carvings on the pillars and ceilings.
Its built in a large complex, you can sit and relax here.
How to reach
It is around 5 km from Bhuj Railway Station and Airport.
What to eat
The food (It's called Parsadam and is free of cost) served here is delicious and include local Gujarati delicacies. We had the most satisfying dinner of our whole trip over here.
Sunset at Mandvi Beach
What's more enchanting than walking by a sea side and seeing the sun setting over the horizon!!!
To enjoy the clean stretch of the beach, walk away from the point where people converge the most.
Explore the windmills situated here.
The beach is popular for water sports as well.
How to reach
Around 140 km from Dhordo Village (White Rann of Kutch) and 66 Km from Bhuj Railway Station/ Airport. You can book a taxi/ self drive to visit the beach. It can be reached via local buses as well (if you are on budget).
Vijaya place
A red sandstone building inside a lush green complex built in 1929 by Maharao of Kutch You can stay in the luxury tents off the private beach of the Palace. The palace has also been used for filming many Hindi Movies.
The best part for us was the balcony at the top floor that offers an amazing view of the surrounding area.
The timings of the palace
11:00 am - 1:00 pm & 2:00 pm - 6:00 pm
Open on: Every Day
FEES
• Rs. 50/- Vehicle entry
• Rs. 50/- Photography
• Rs. 100/-
Guys!!! We loved going to these places.
We hope that you will also enjoy visiting them.
Do share your experience with us.