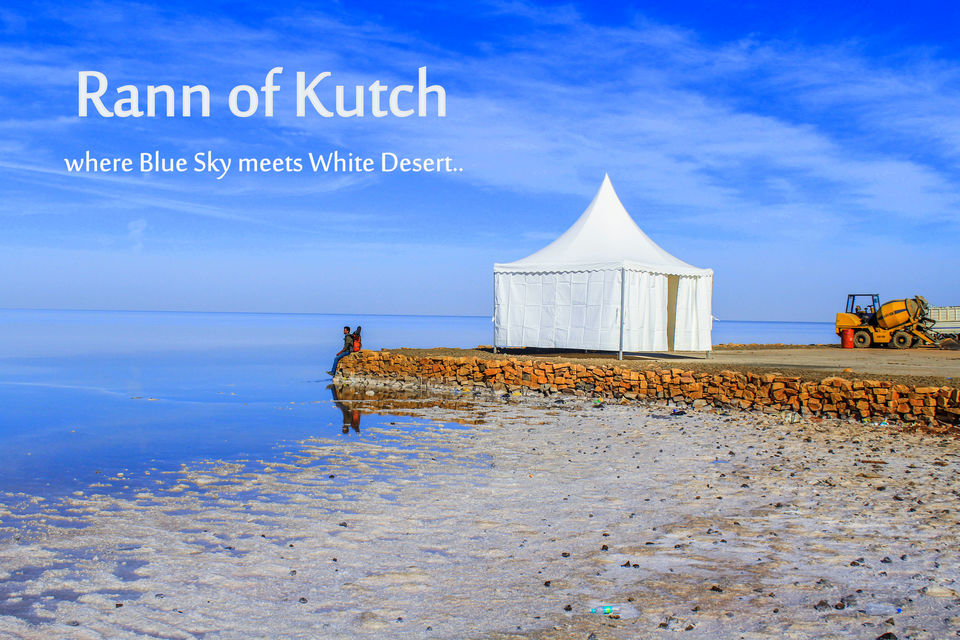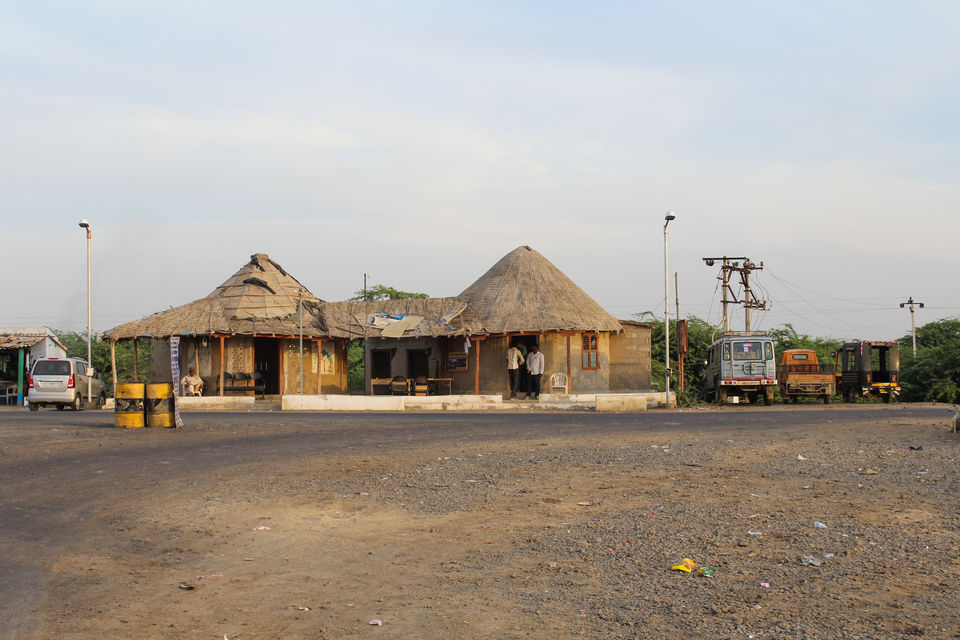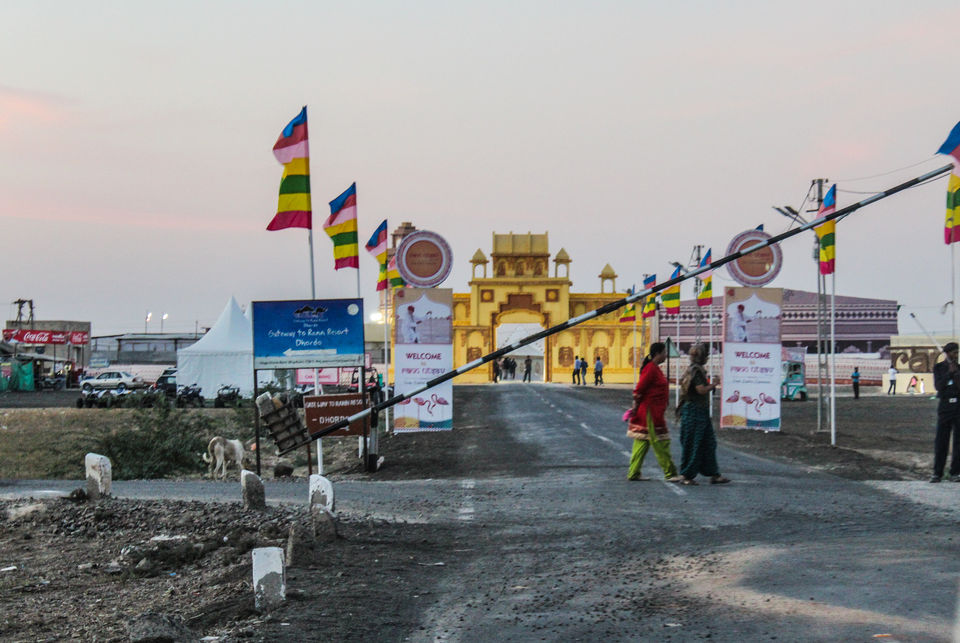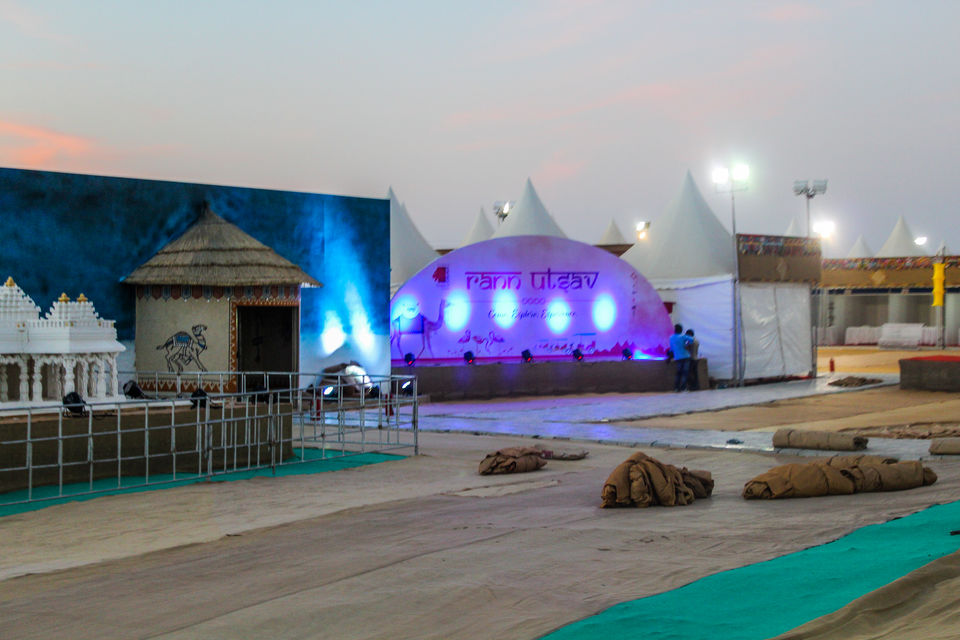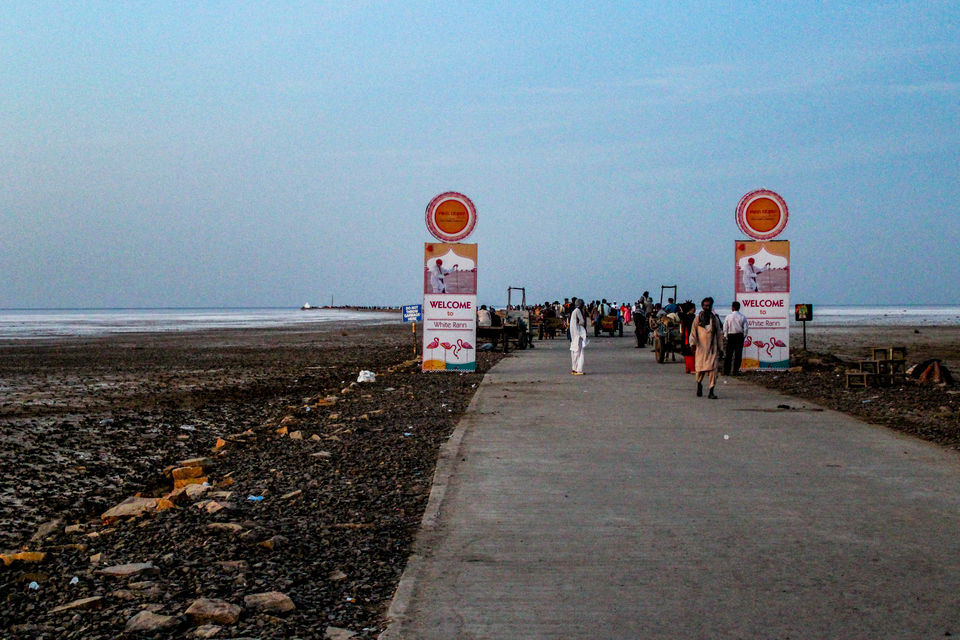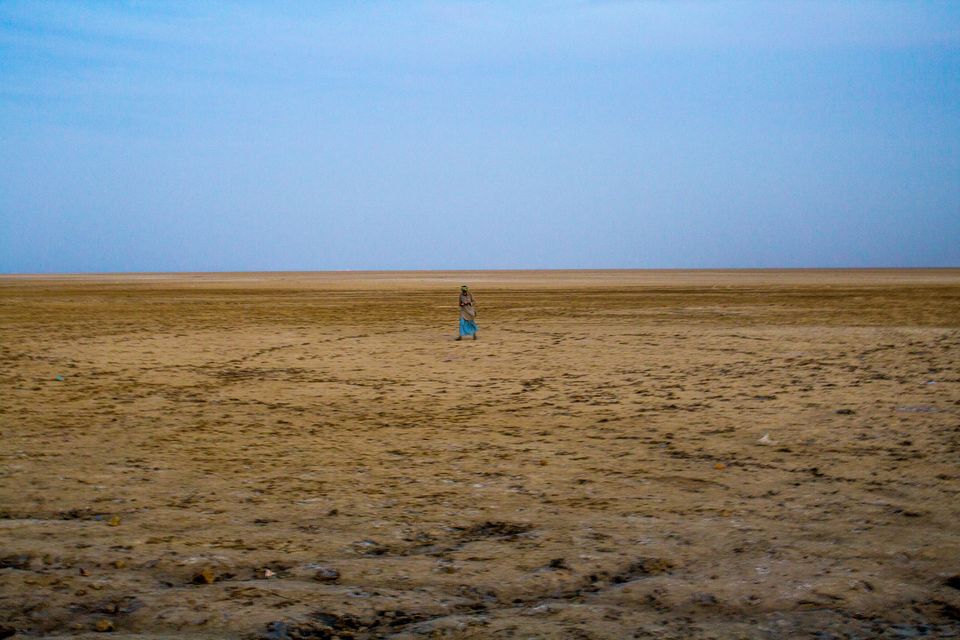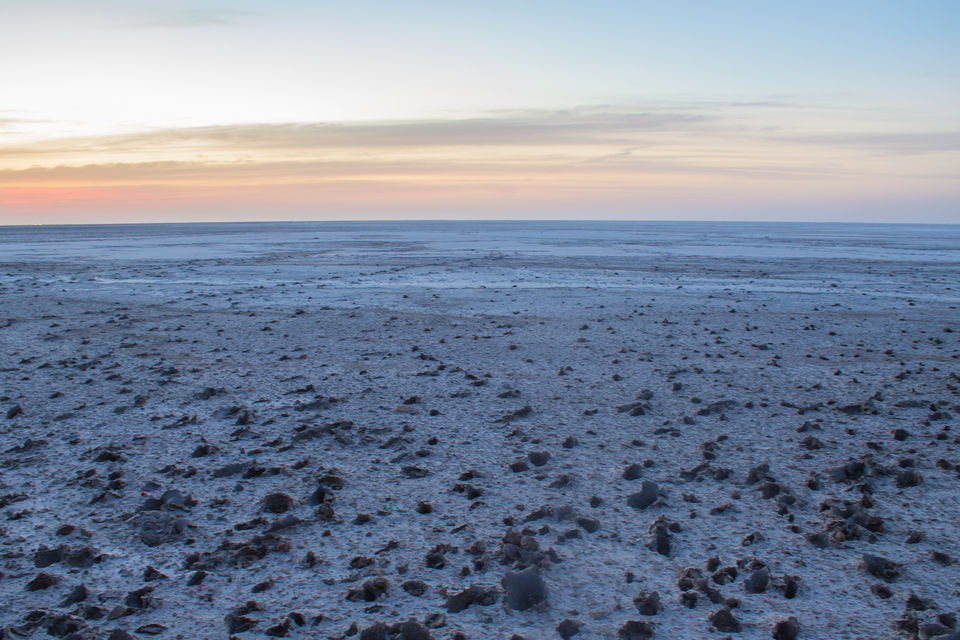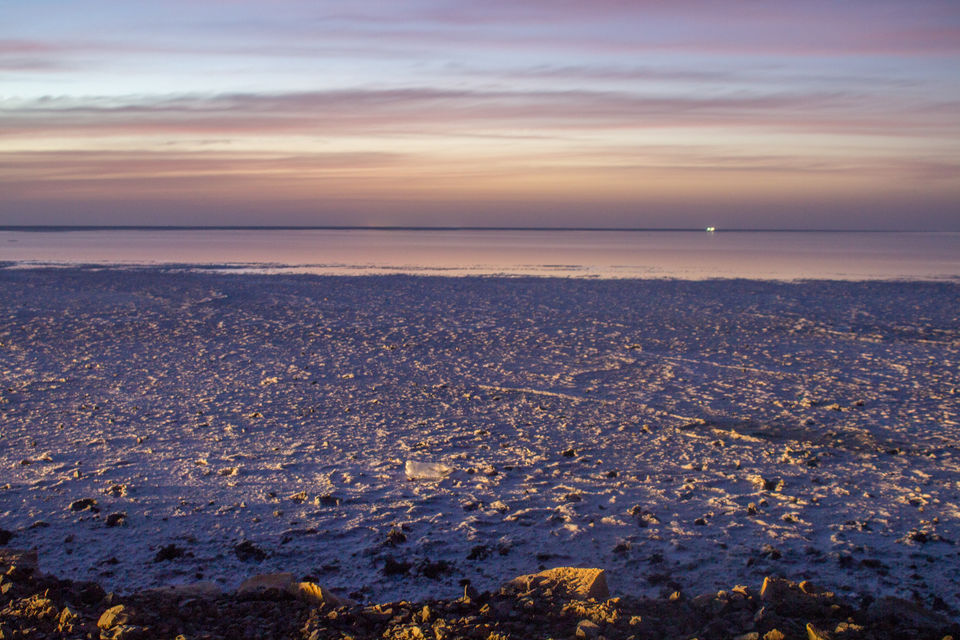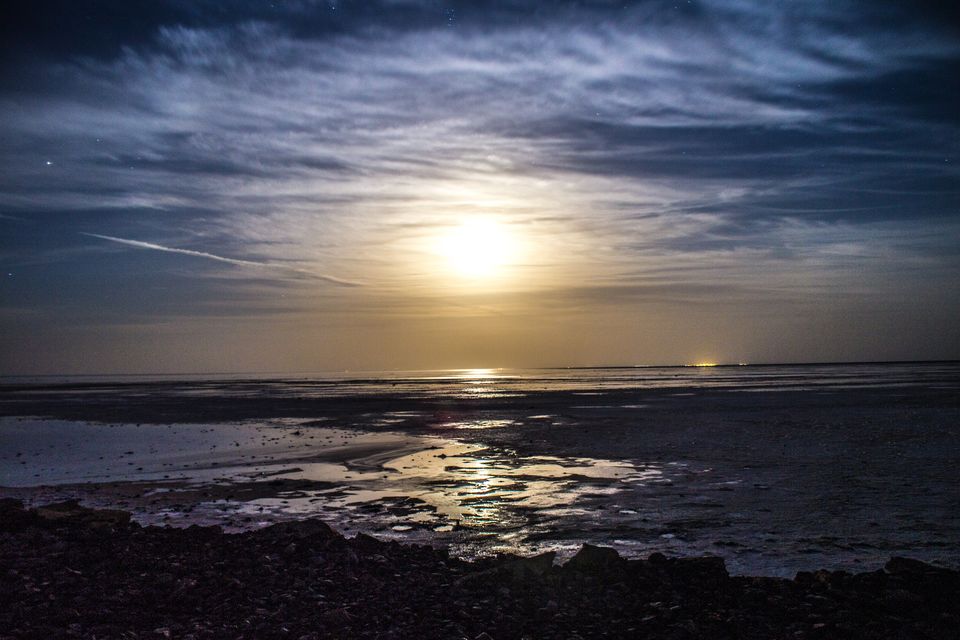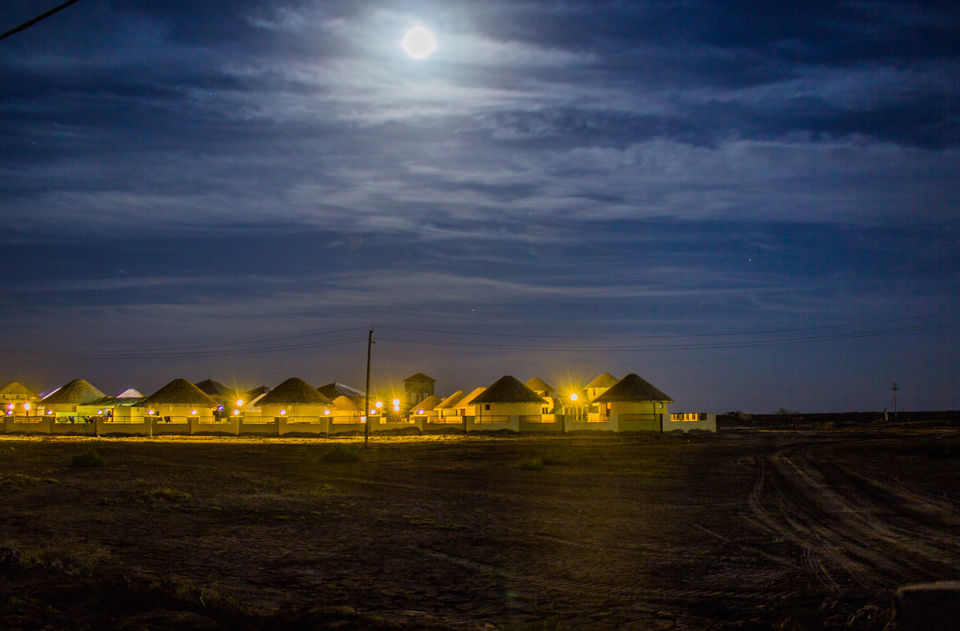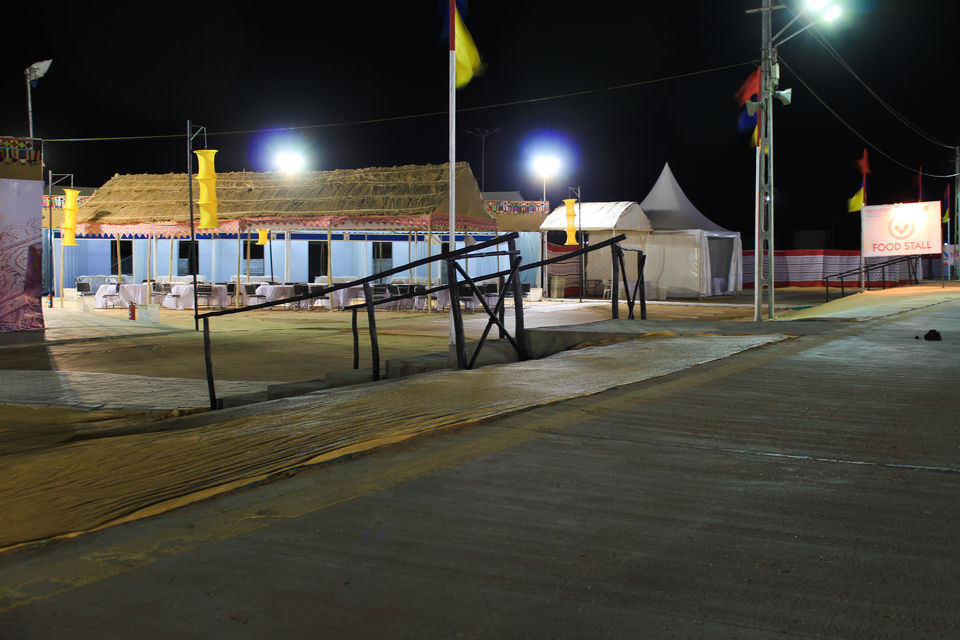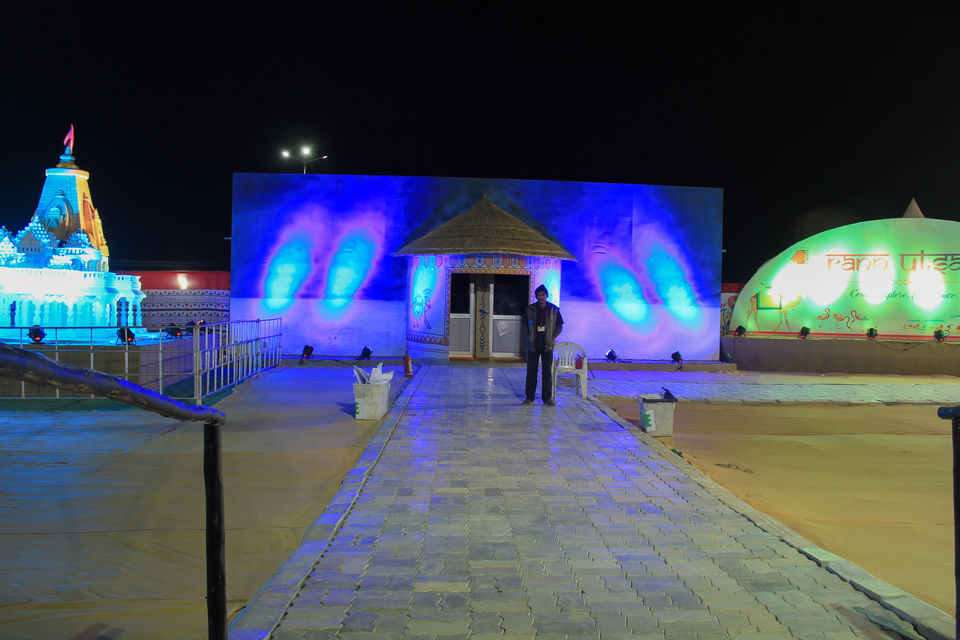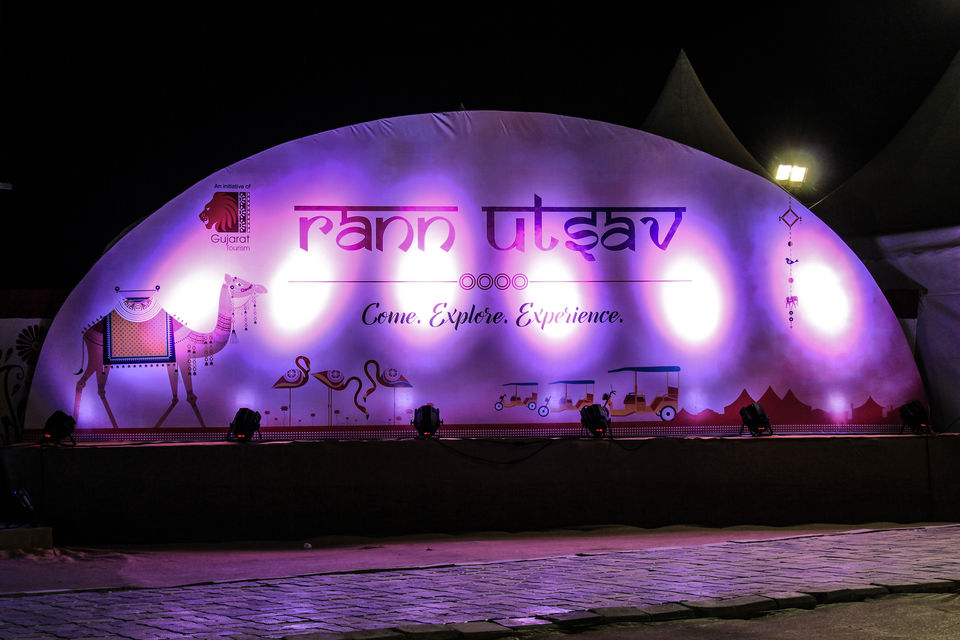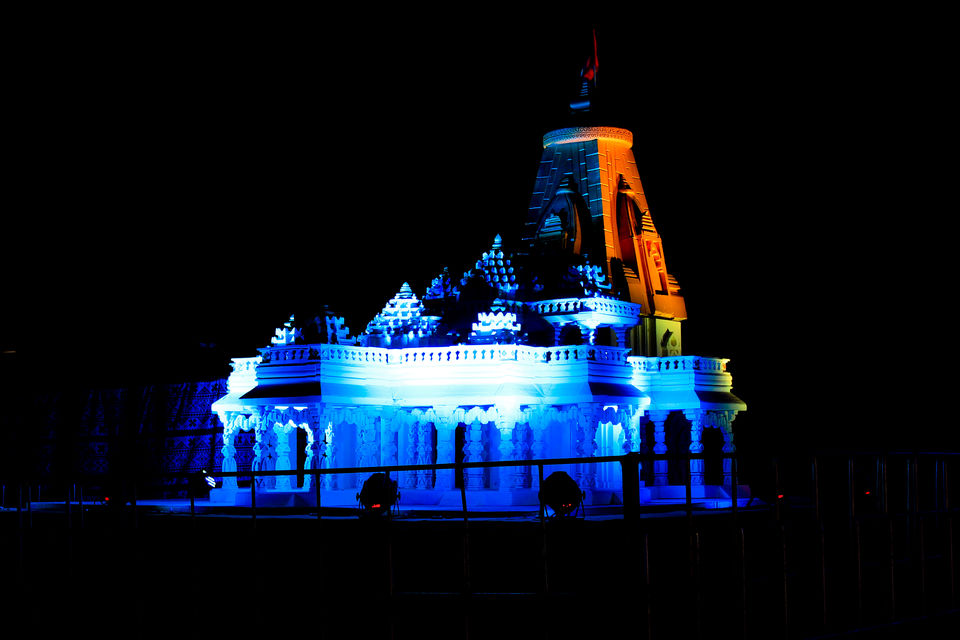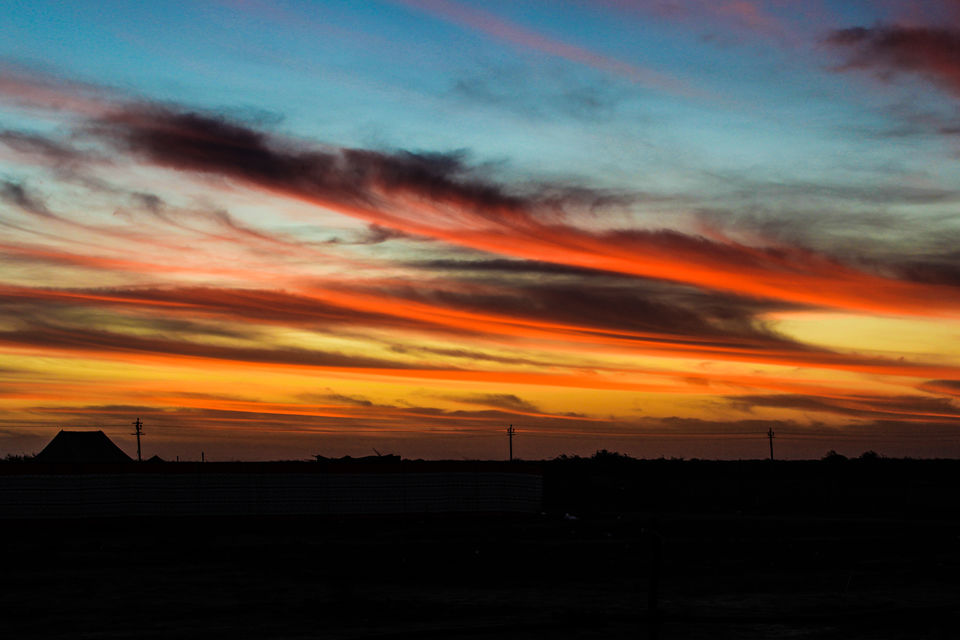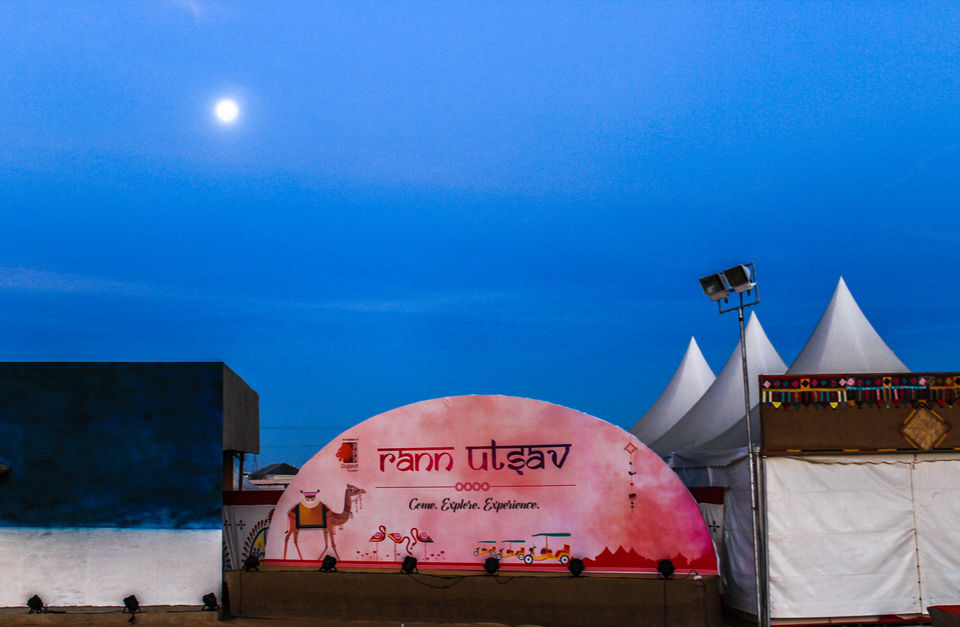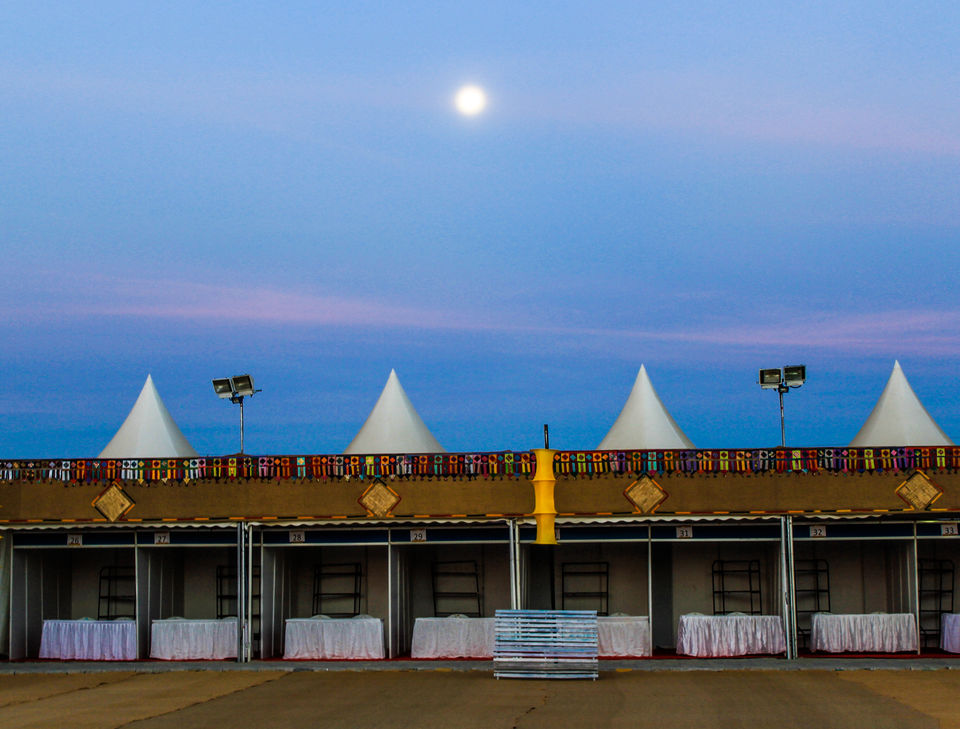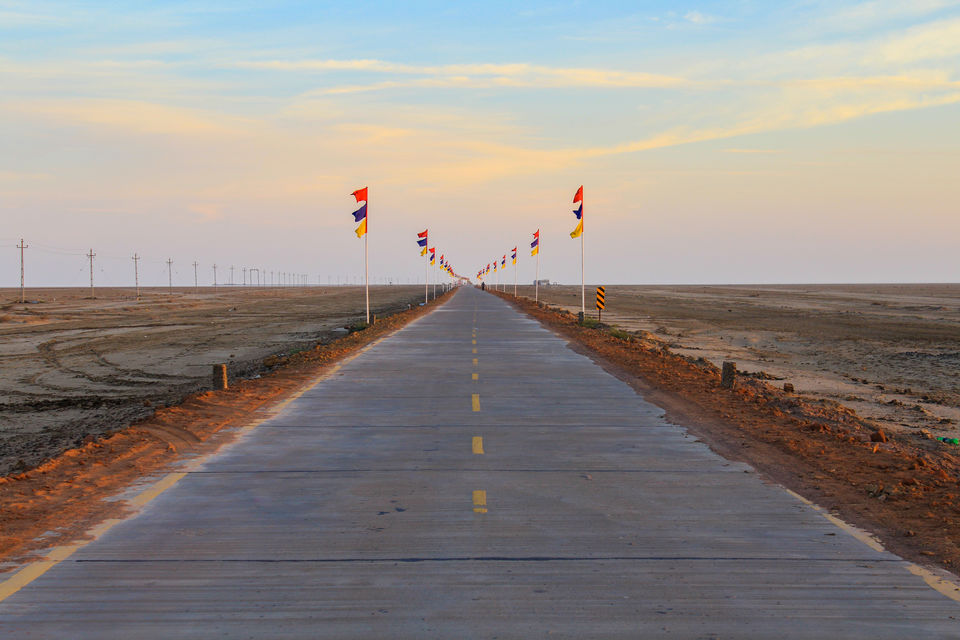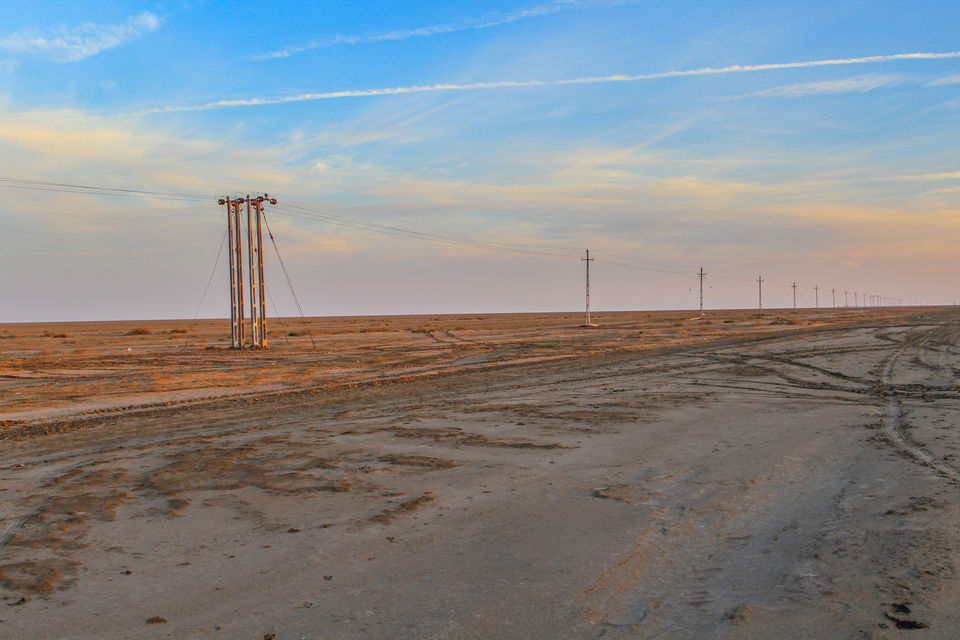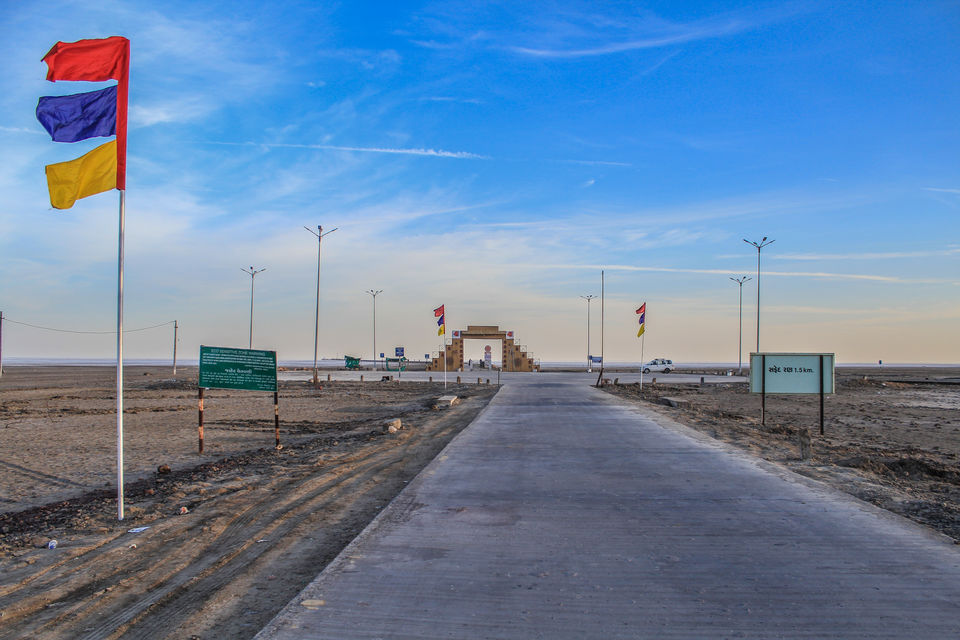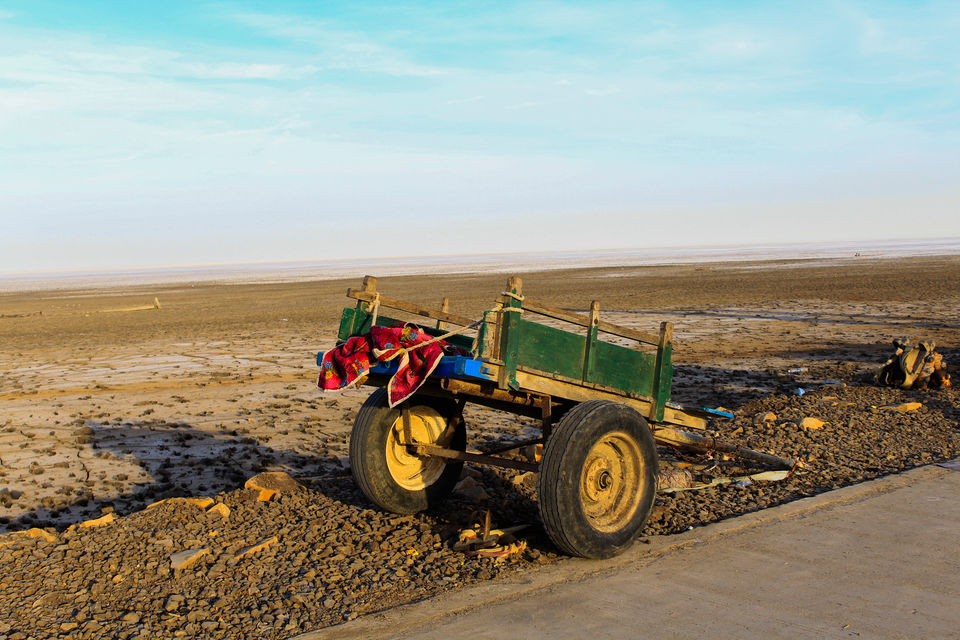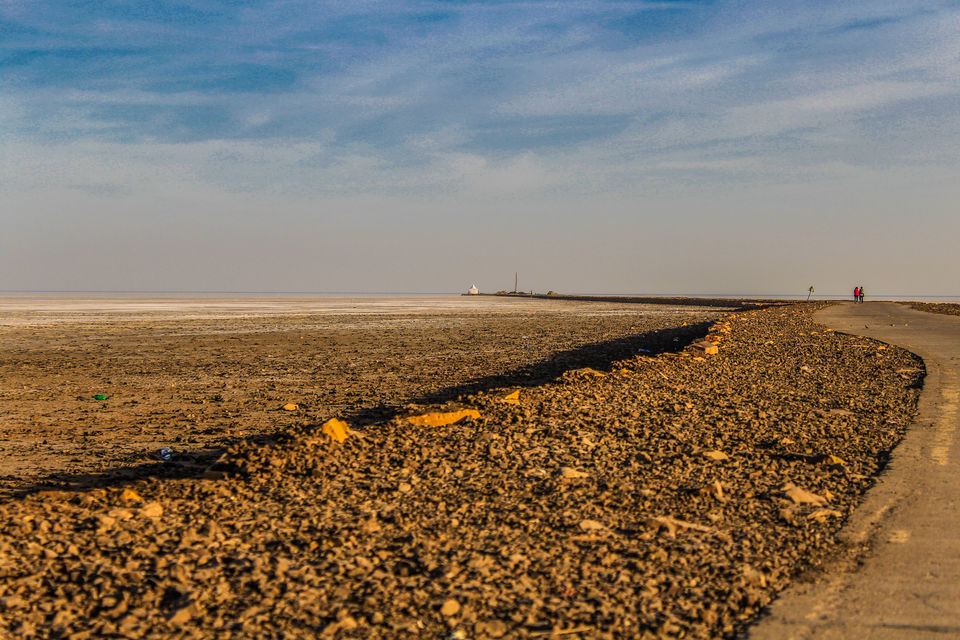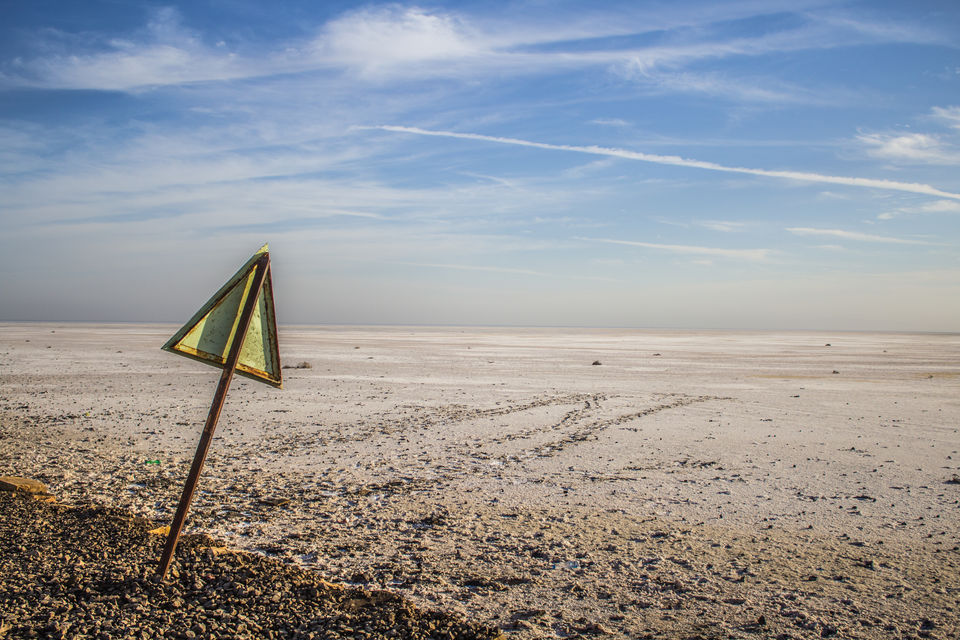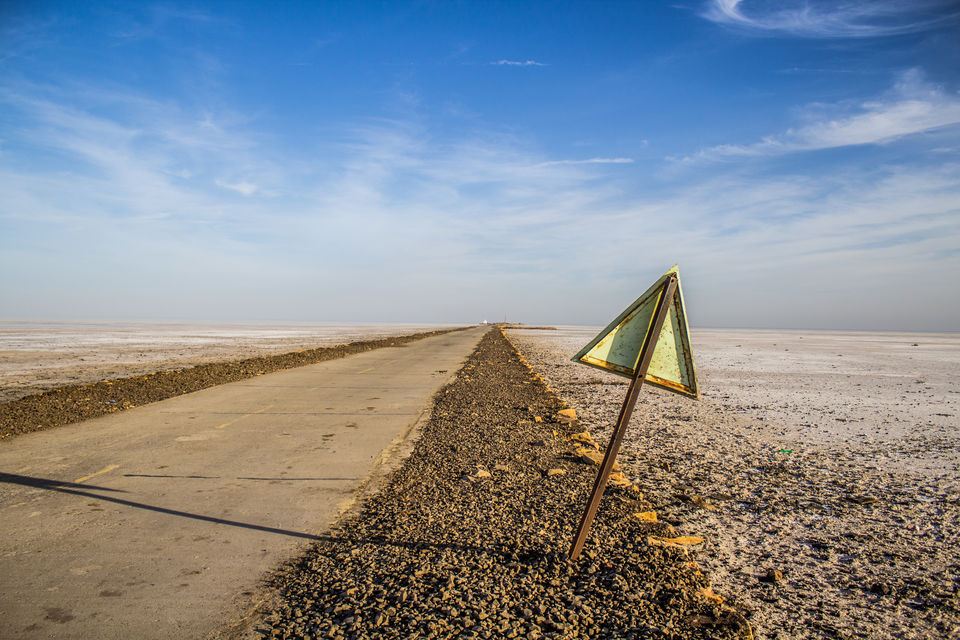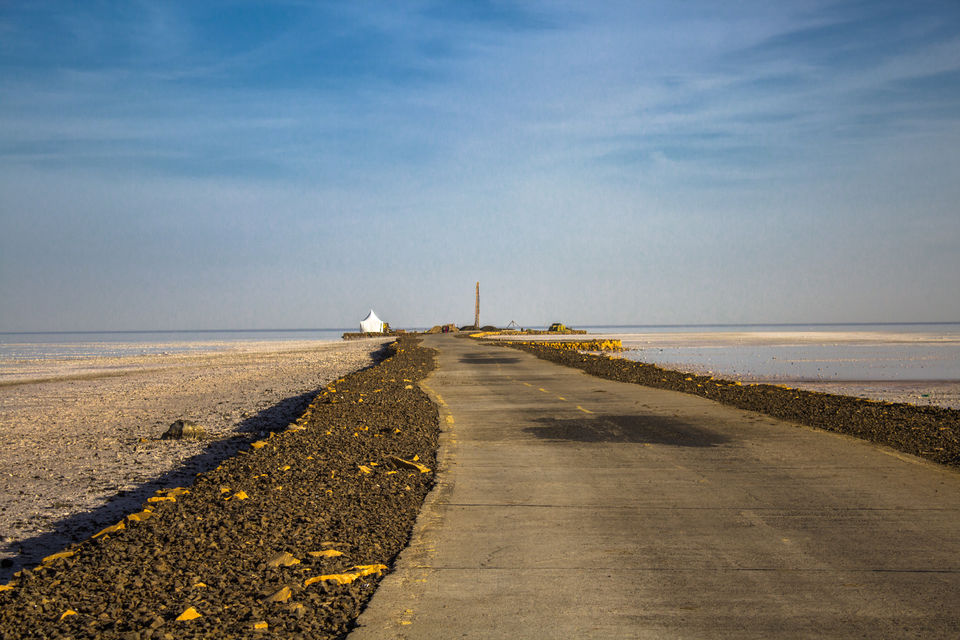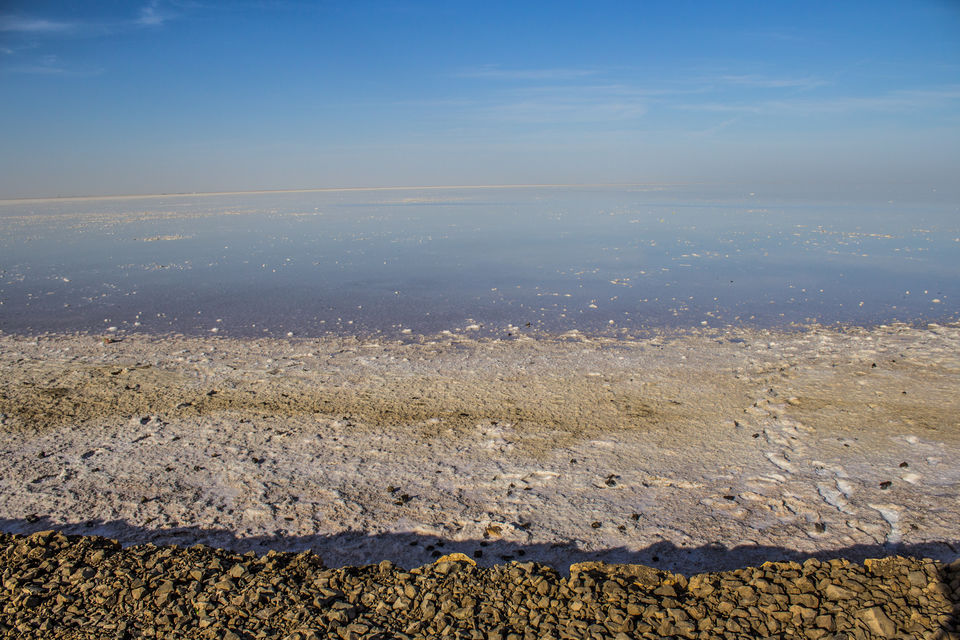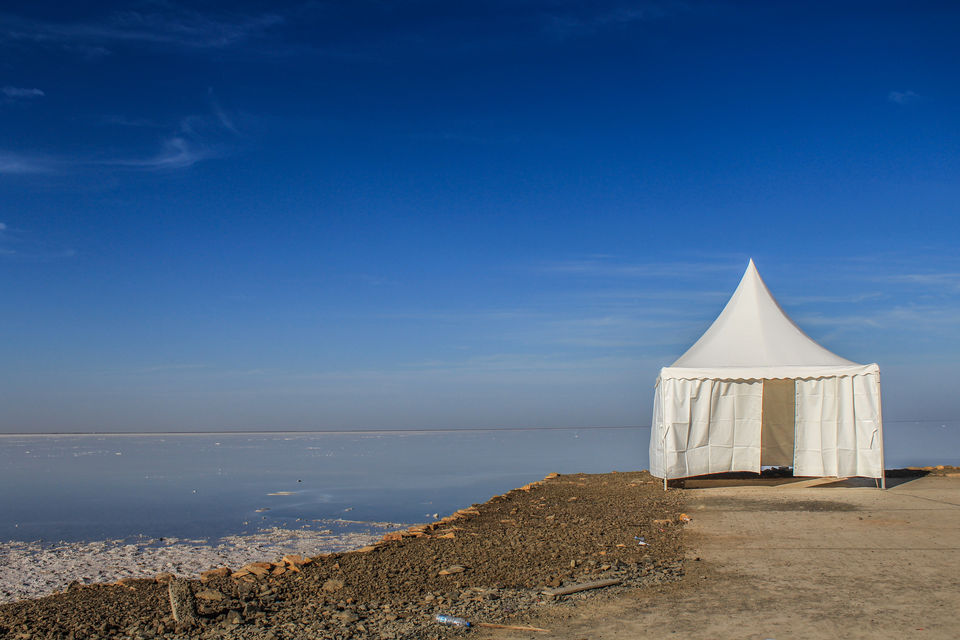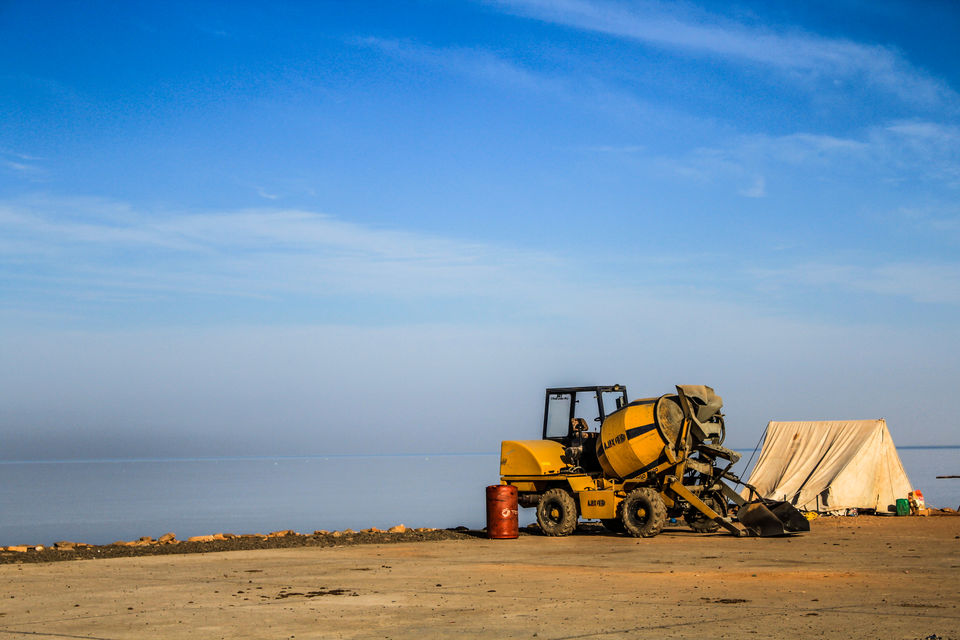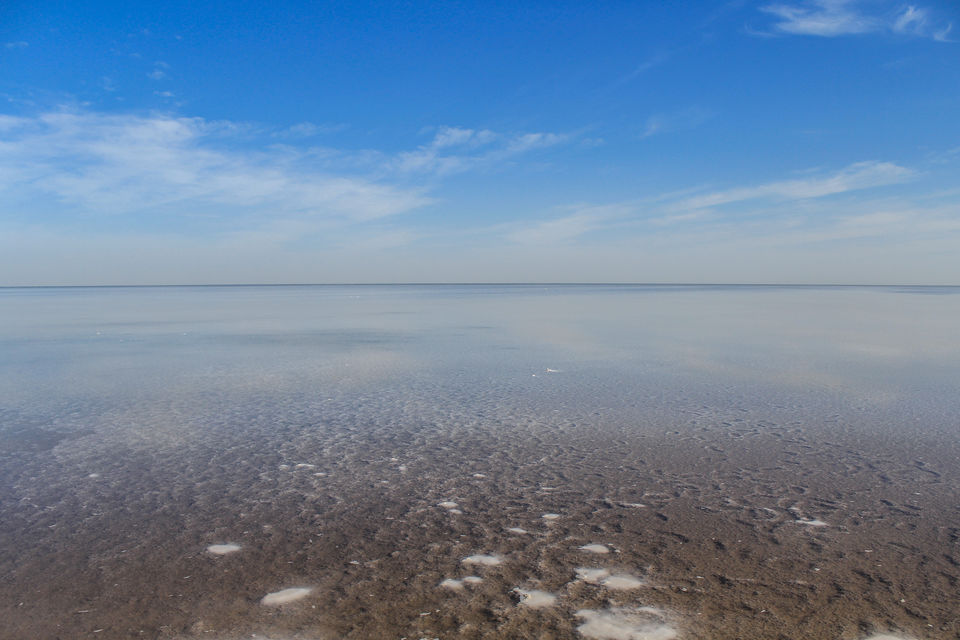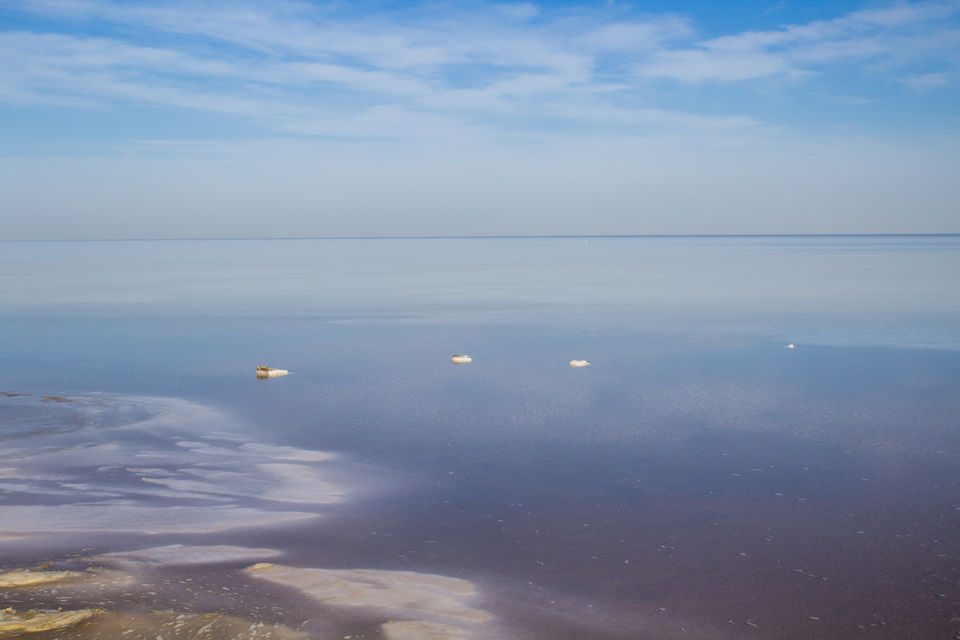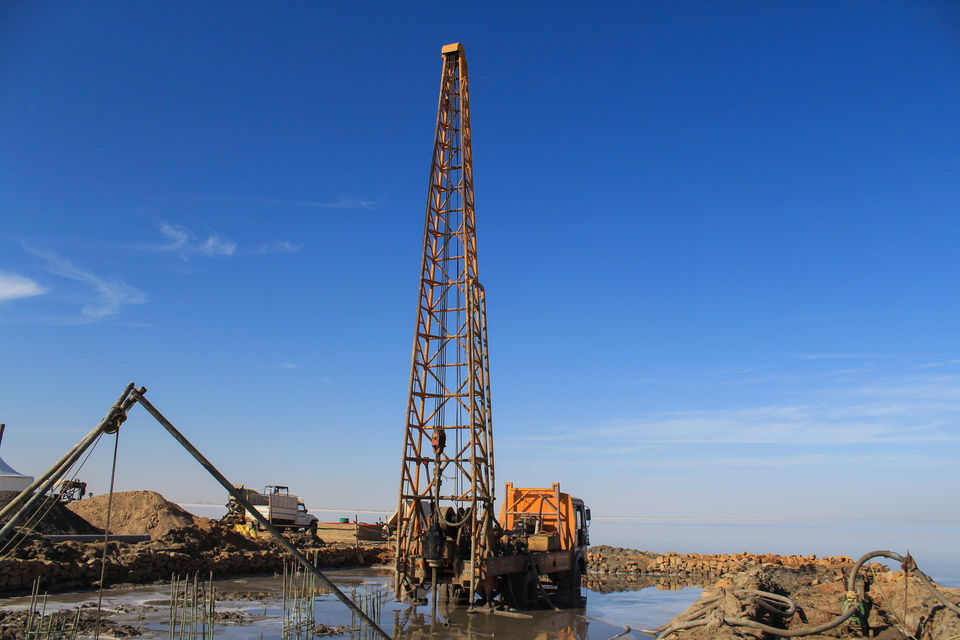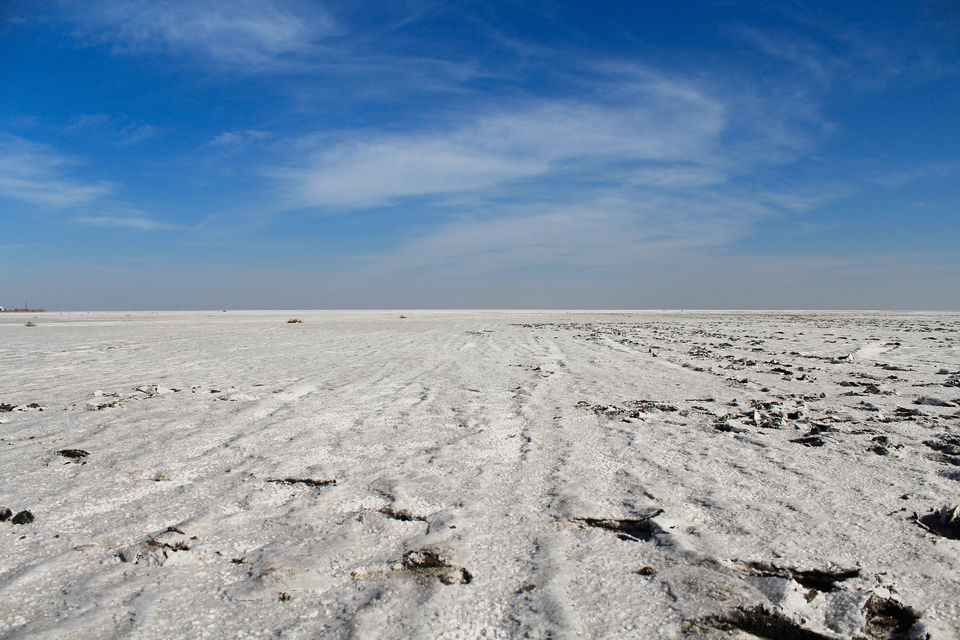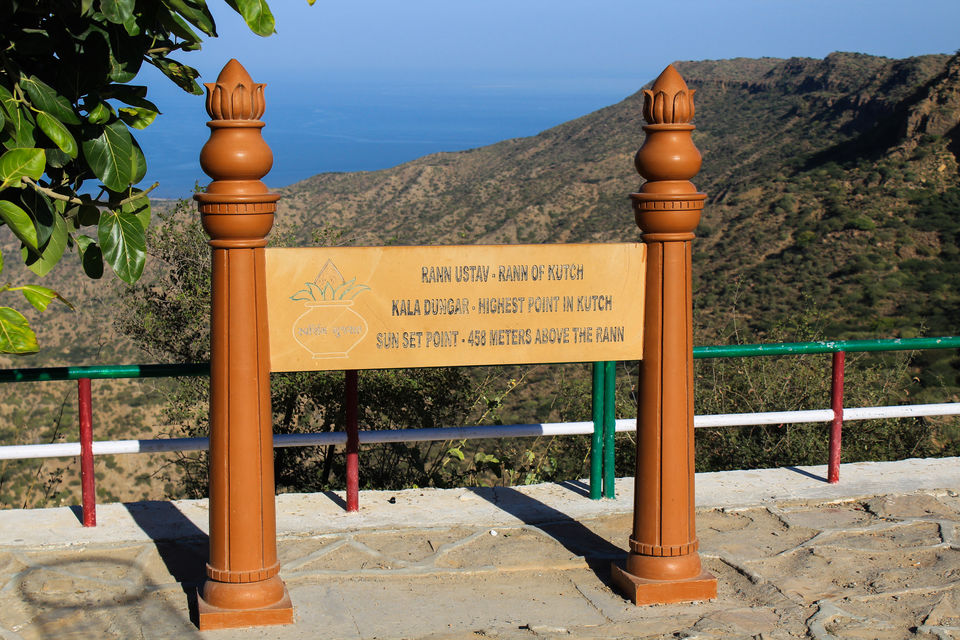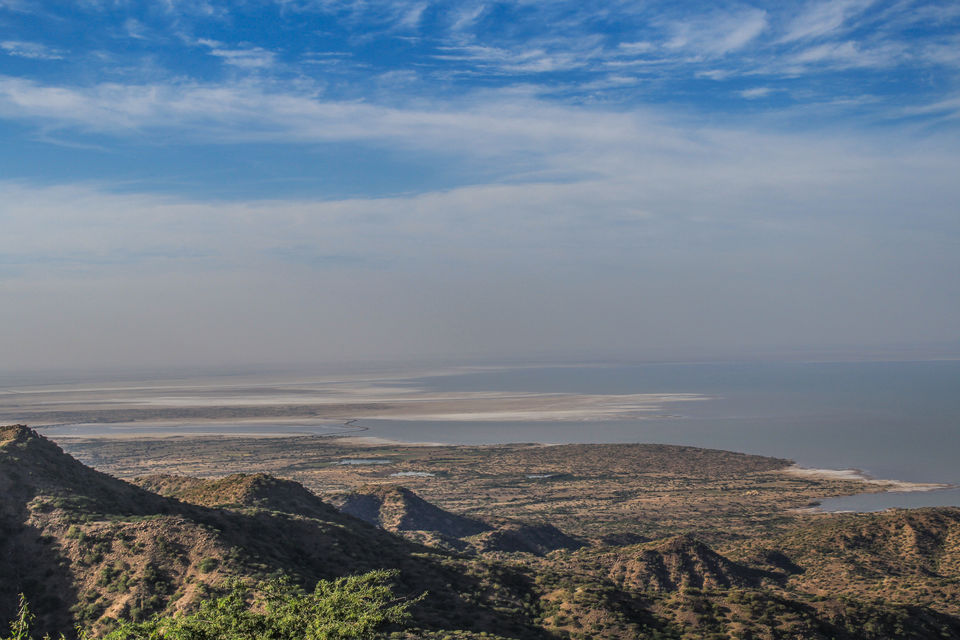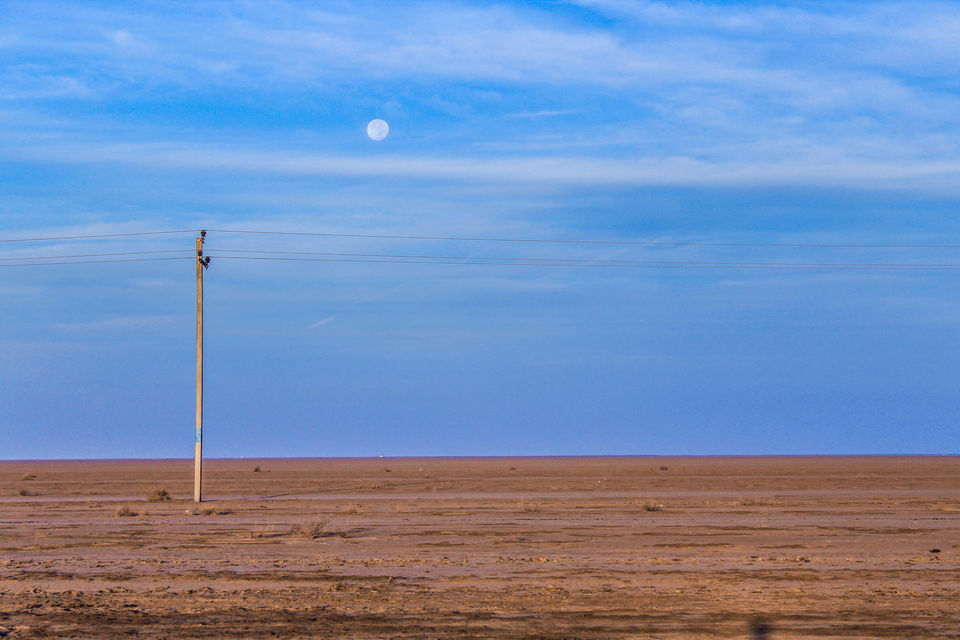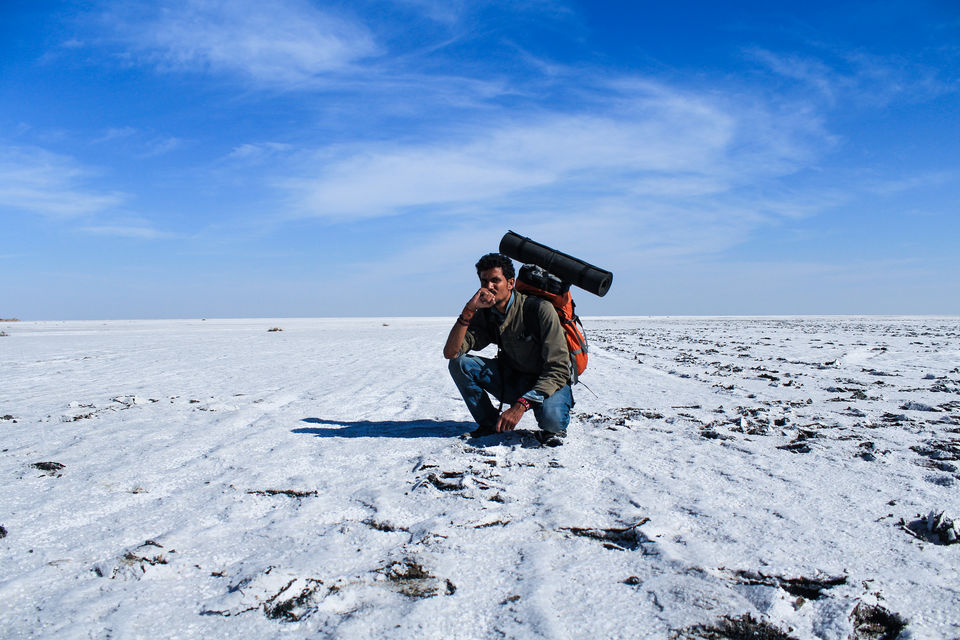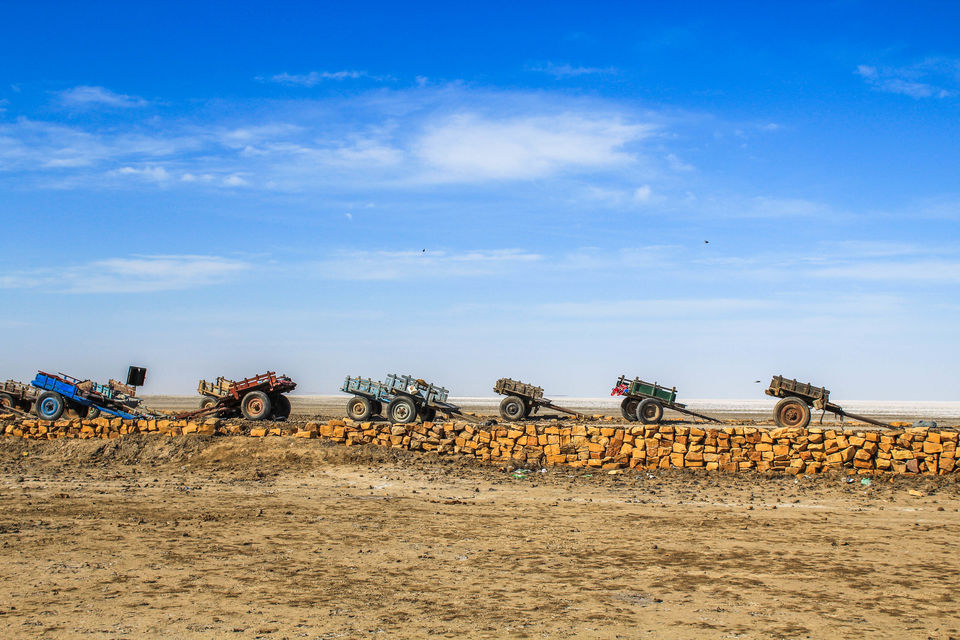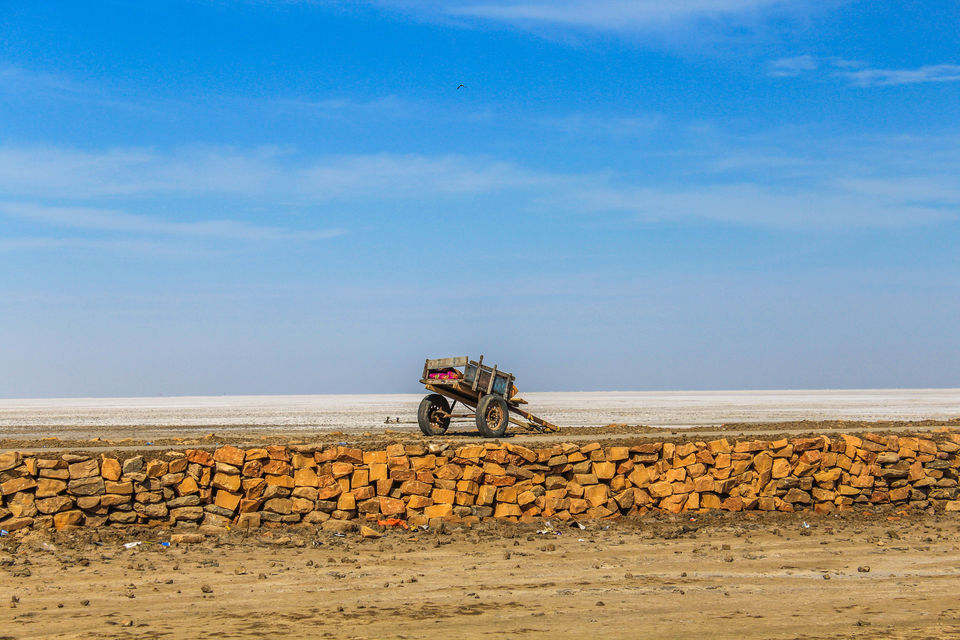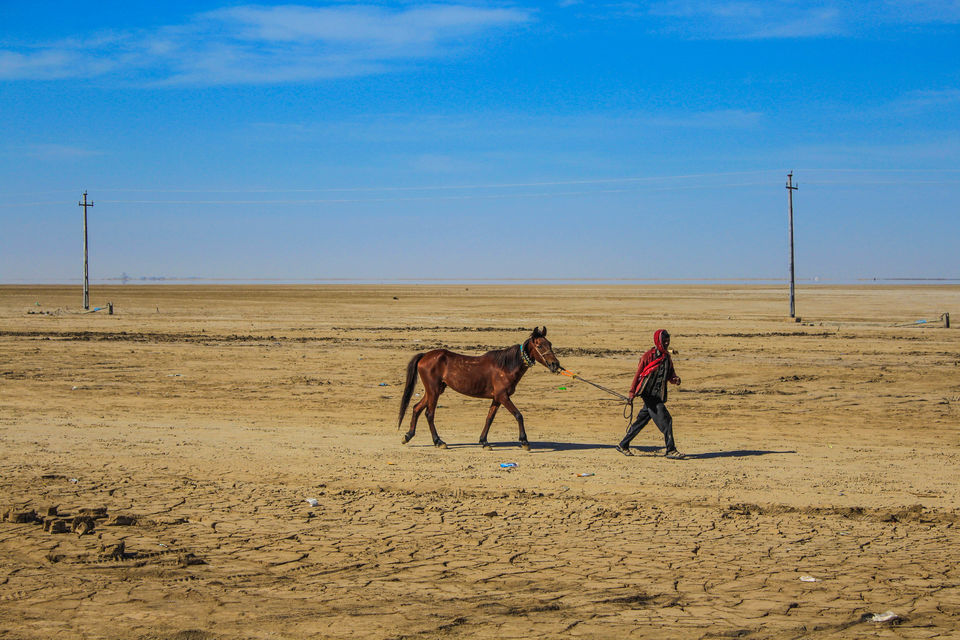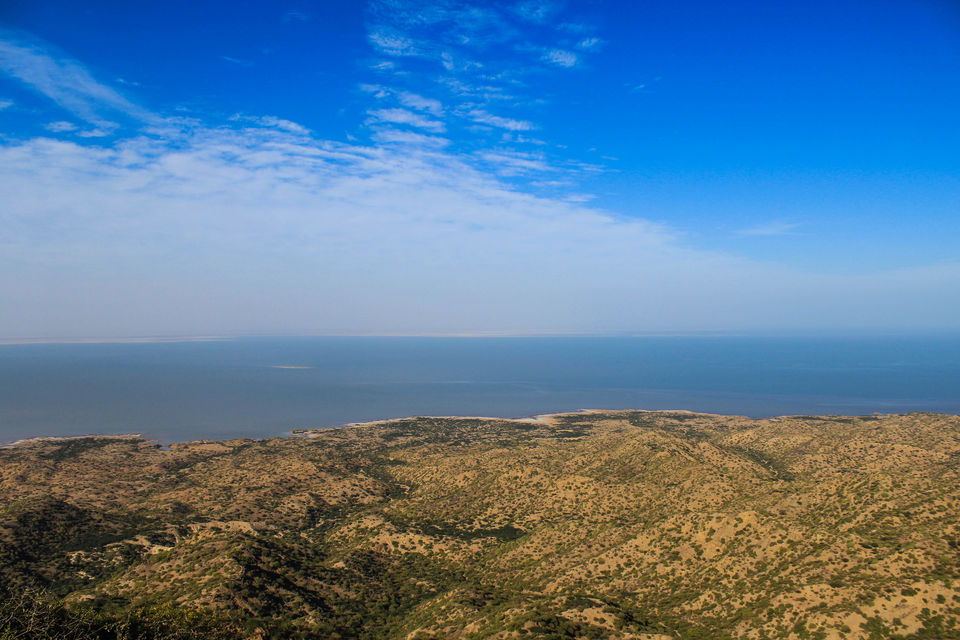 "Rann Of Kutch"
The Place where Blue Sky meets White Desert!
Have you ever dreamt of spending the evening alone under the blue sky kissing the white salt desert on a full moon day? If yes, then Rann of Kutch is the place for you!
"Kutch nahi dekha toh kuch nahi dekha" - Amitabh Bachchan says in one of his ads during Kutch Utsav promotion. True in every sense! Every time I used to watch this ad, I got fascinated to visit this place.

Rann of Kutch is one of the biggest tourist attractions in Gujarat. Lying in the heart of the Thar Desert in north-western Gujarat state and extending to the south of Pakistani province of Sindh, this seasonal salt marsh stretches for thousands of square kilometers and is one of the largest salt deserts in the world.

I was travelling through Rajasthan for a week and as per my plan I had to visit Rann of Kutch on the full moon night. So I started my journey from Jaisalmer late evening and reached Ahmadabad early morning around 6 A.M. Then took a bus to Bhuj and reached around 1 P.M. After enquiring at the bus stand, the only bus to Kutch was at 5 in the evening. I didn't want to miss the full moon night in the White desert. So I enquired for private taxis outside the bus stand and they were charging 2k for the whole trip. This is way too costly for a single person. But if you're in a group then this is the most reasonable and most convenient option. The local taxi driver gave me an alternative to reach Kutch. So I took a bus to Bhirandiyara, 55 kms from Bhuj and got down near the check post. Kutch is around 27 kms from Bhirandiyara. To visit the Great Rann of Kutch, one has to take permit by filling the form and has to pay the entry fee of Rs.100 at the check post. The local cops told me that there won't be any buses to Kutch then and advised me to take a local vehicle. I was hoping to get in some local vehicle by hitching a ride. Luckily, a mini truck carrying goods stopped and dropped me at the tent city in Kutch. As I reached Kutch, it gave me a surreal feeling, taking me from the boring city life to the whole new colorful world.

It was around 5 in the evening when I reached Kutch. White desert is around 3 kms from the Tent city. They have constructed a pathway to the white desert. As I walked along this pathway, the yellow barren land started to fade, giving way to the endless white salt desert. After traveling thousands of kms and tiring journey without sleeping for couple of days, Kutch didn't disappoint me. This wonderful picturesque place unloaded all the stress and tiredness I felt all along. The view of this magnificent 'White Desert' is absolutely mind blowing and way beyond what I had imagined. Words aren't enough to describe this awestruck natural beauty.

On a full moon night, Kutch looks amazing as we can see the rising full moon with its reflection on the white desert.

One can stay in the luxury tents inside the tent city that costs around 2k per night. You have to book these prior to your stay and if you're lucky you'll get a tent on the spot. But I preferred to stay on the salt bed in the open desert as the place is safe and secured by Border Security Forces and the army folks patrol at all times.

That's a lifetime experience, spending late night alone lying down on the white desert gazing at the stars in the clear sky during full moon night. For a moment I thought how peaceful my life is!
The Rann of Kutch is unique for a special reason. That's "Rann Utsav" !! This desert carnival starts from late November till early March and marks this celebration till Holi. This 3 month celebration of desert carnival has truly shown its own beauty portraying the history, tradition and culture of Kutchi people and brings the desert to life.

Early morning I started a photo shoot near the white desert. There I met a senior BSF officer from Karnataka and with his help I traveled to India Bridge in an Army truck. India Bridge is the last point one can visit and that road further leads to the Pakistan Border. To visit the Border, one has to take permission from BSF Camp in Bhuj. Near India Bridge, I made a few new friends who had come from Ahmadabad to visit Kutch. I continued my journey to Kala Dungar along with them.

Kala Dugar
Kala Dungar is the highest point in Kutch. It's around 50 kms from Dhordo village. The breathtaking view of the Rann from the sunset point will leave you spellbound. There is a famous Dattatreya temple on top of this black hill. Reaching this hill top is difficult as you won't find a public transport to this point. Either you have to hire a jeep from Khavda or better, have your own vehicle. Since I was traveling with these new friends who had come by cab, I didn't have any difficulty. Then they dropped me off to Khavda and from there I took a local bus to Bhuj and continued my journey to Udaipur.
It's a great experience for a lifetime !