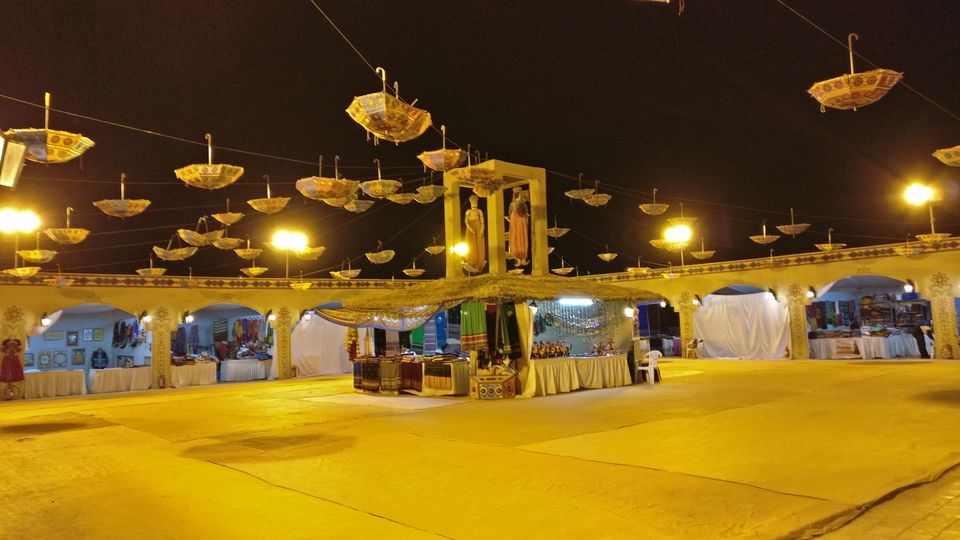 This is one place I wanted to go for since quite long! Finally, we got a good deal at official Rann Utsav's site and packed our bags! There are many operators guaranteeing good deals but we went with the Gujarat tourism program as it had excellent ratings and pricing was also decent compared to other operators. We left from Bhopal on the 27th night and reached Ahmedabad on 28th morning, from where we took a cab to Bhuj. The entire journey takes ~5.5. hours. The Rann Utsav's officials wait at airport/railway station of Bhuj for picking up the tourists. From here, Dhordo tent city is another 1.5 hrs. As you near Dhordo, one can see some salt factories on either side. It seems like one big salt desert!

Once we reach the tent city, we immediately left for witnessing the sunset in the white desert.
Mandvi is an important beach famous among travellers for peace and solitude. Mandvi has beautiful white sand, serene locales and enchanting sunset views. Distance from the Tent City is approx. 140 km one way.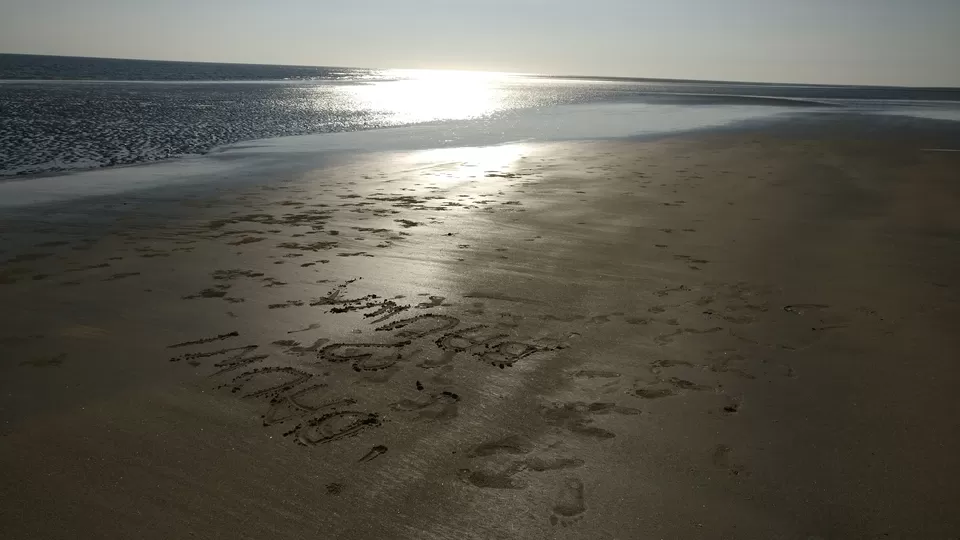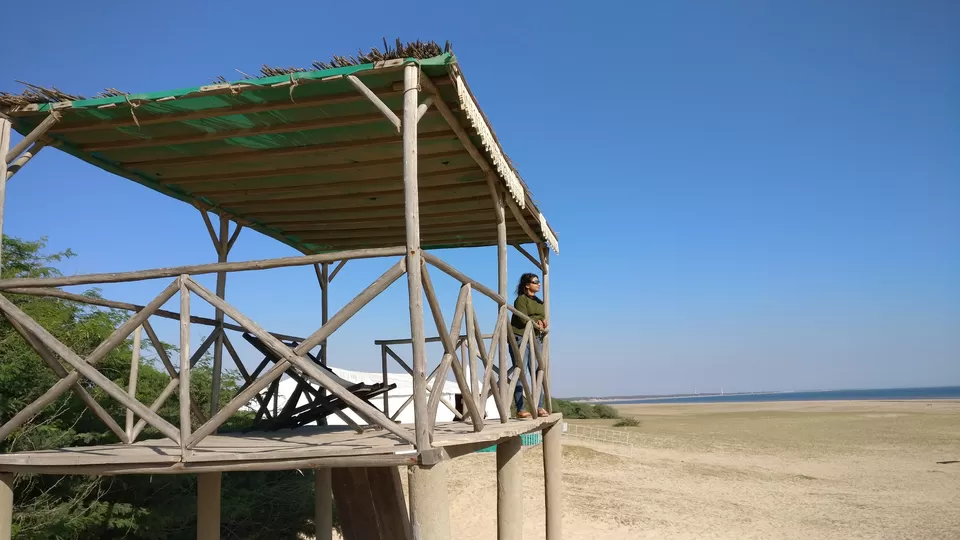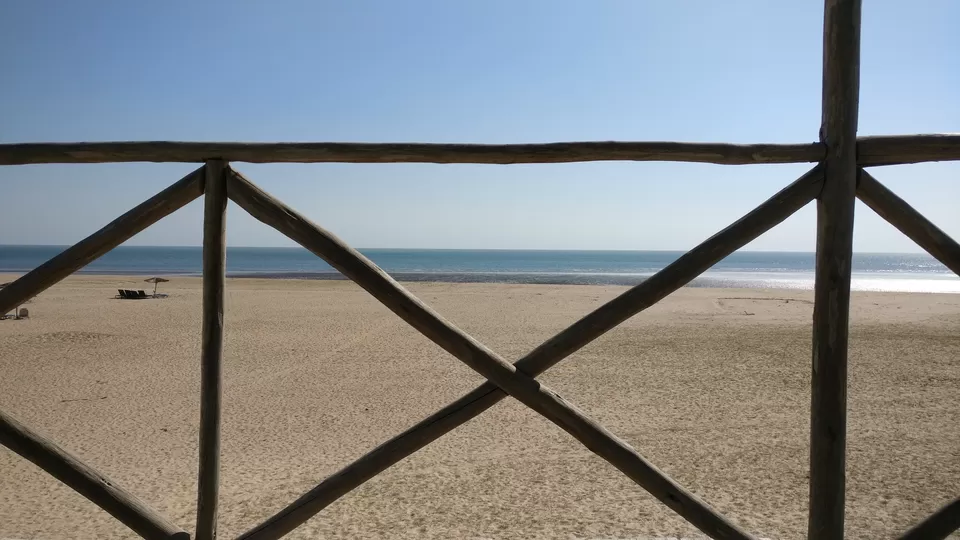 The great palace of Mandvi was built in 1929 by highness Maharao Khengarji, The Maharao of Kutch, as a summer resort. This palace has a domed terrace that gives a panoramic view of the sea. It presents an eccentric blend of architectural styles. It has interiors made like offices where the king used to work, it has rooms for entertainment and loyal living quarters.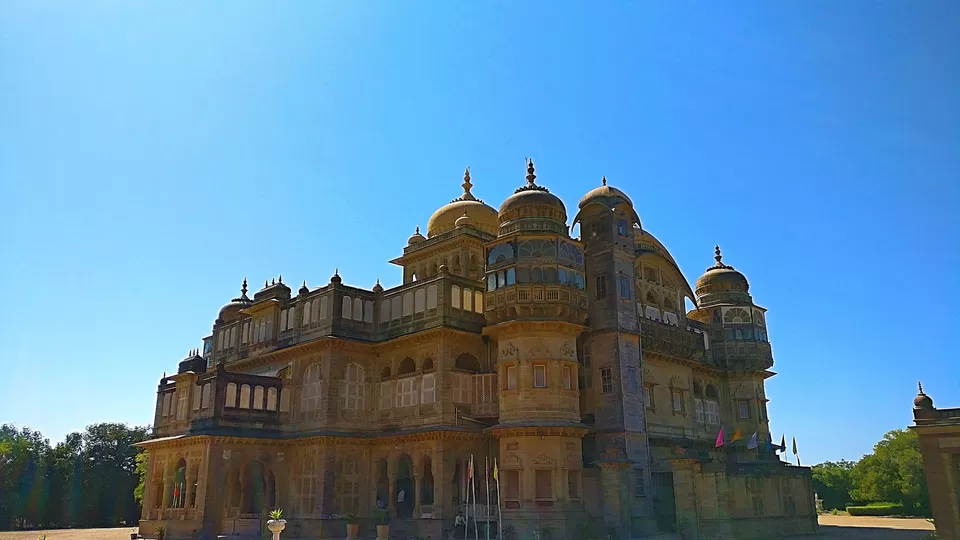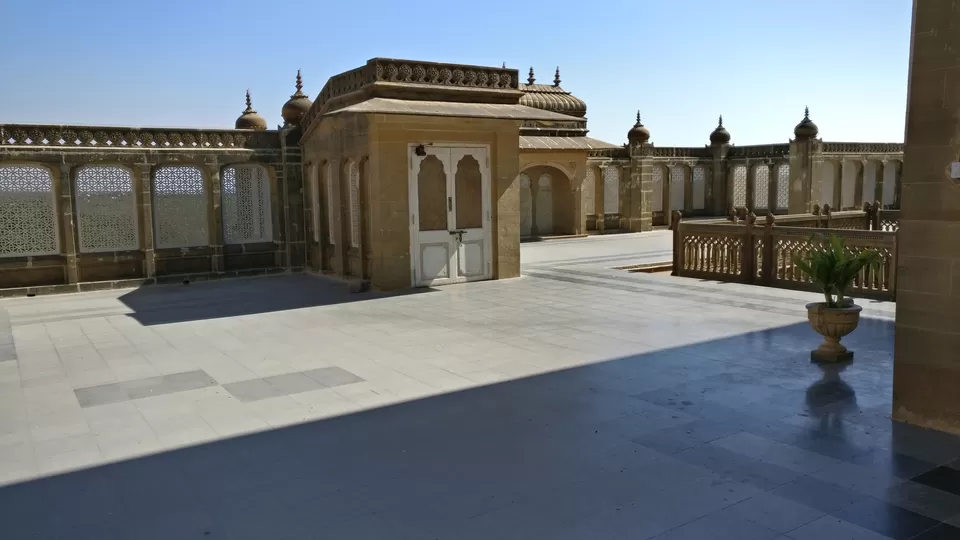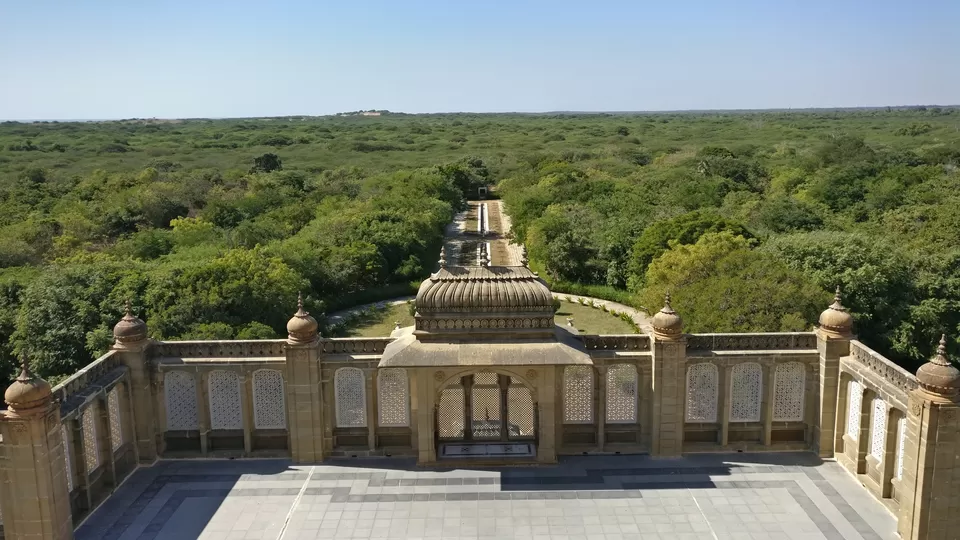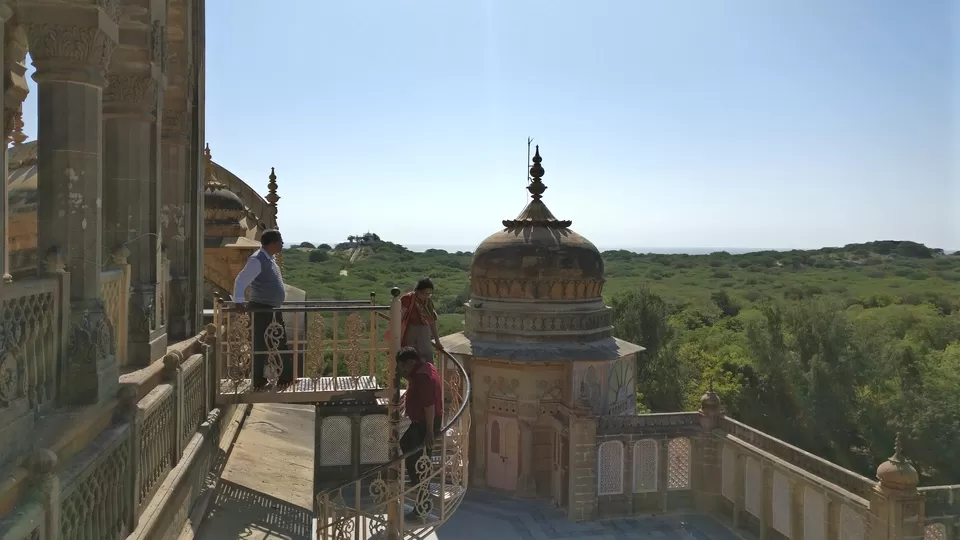 One another nice place to explore nearby is Shyamji Krishna Varma Memorial. He was one of the foremost freedom fighters in the history of freedom movement of India. He had organized a revolutionary center in "India House" at London and propagated the cause of India's independence through his writings. The memorial's objective is to pay him tribute and also to educate the young generation about the great Indians who sacrificed everything for the country's freedom.
Today, we left early morning for White Rann to witness the grandeur of Sunrise. The viewing point is made in the form of the salt molecule. Such ingenuity!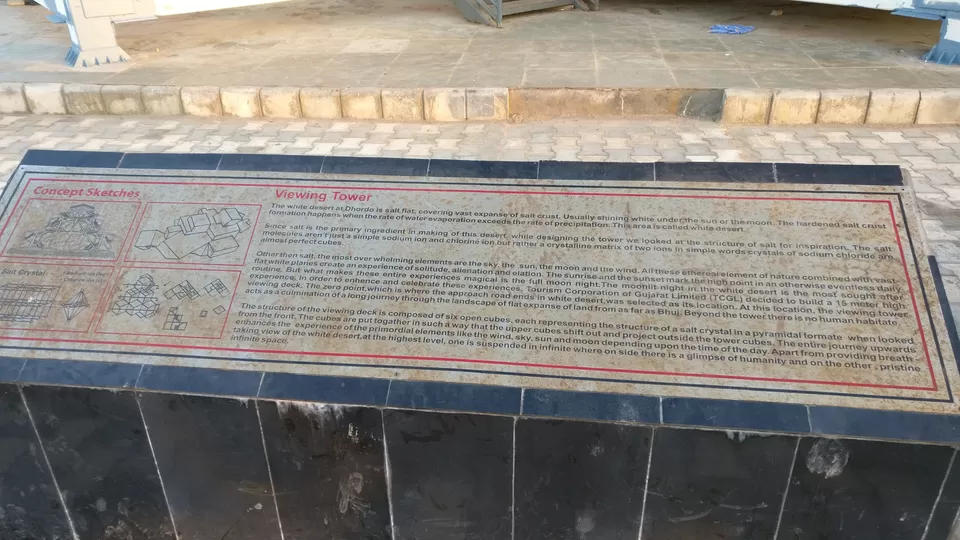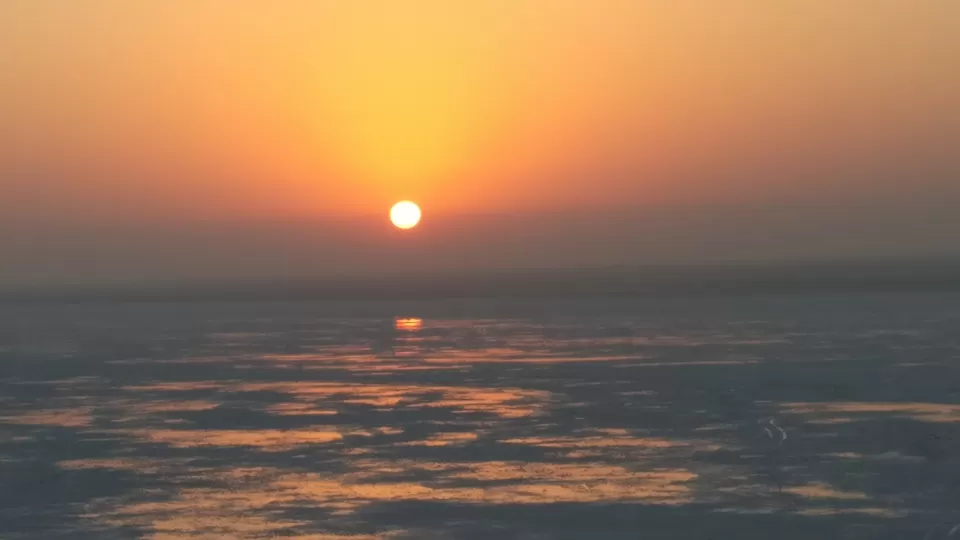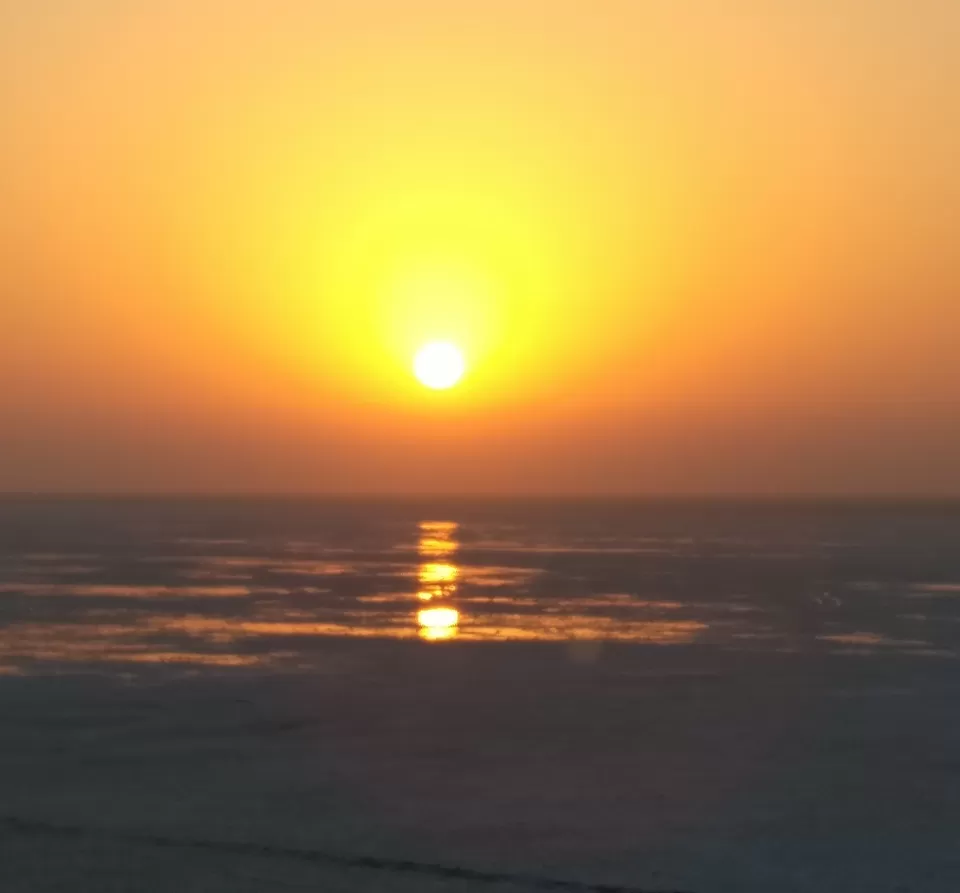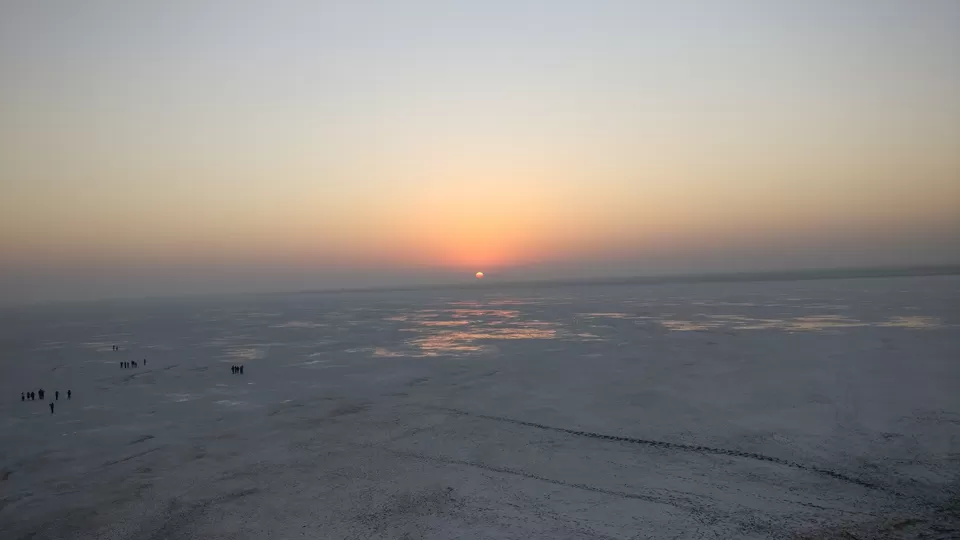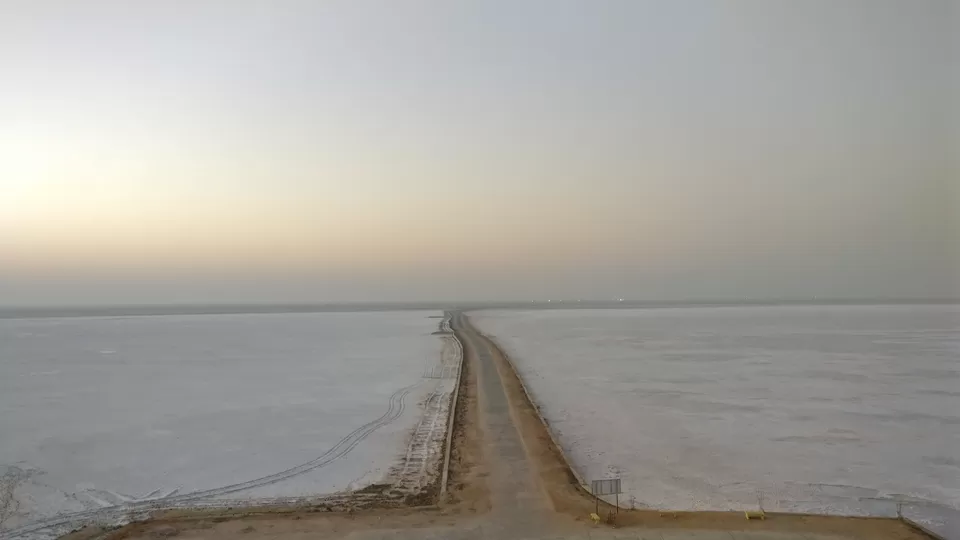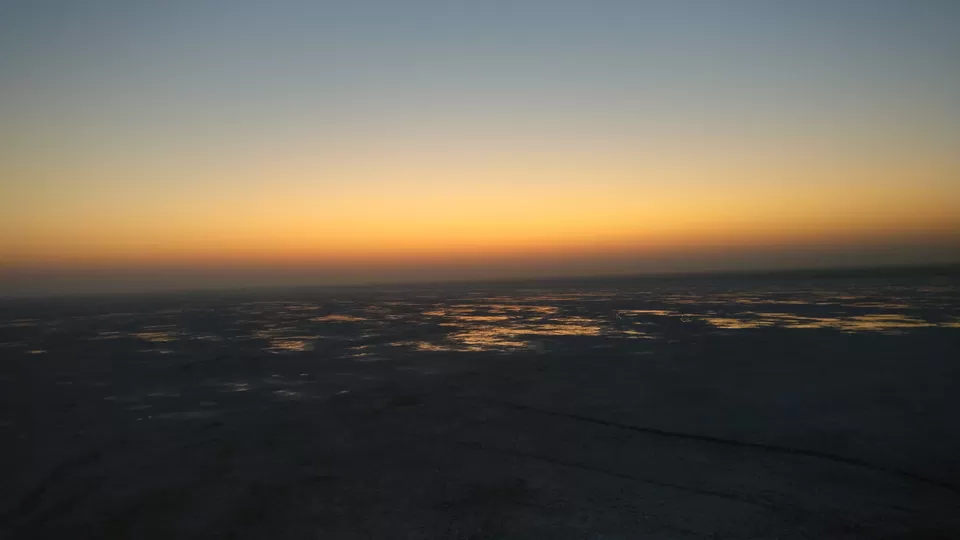 Post spending some time in the tent city, we left for Kala Dungar post lunch. Kala Dungar or Black Hill is the highest point in Kutch. It was an hour journey from the tent city.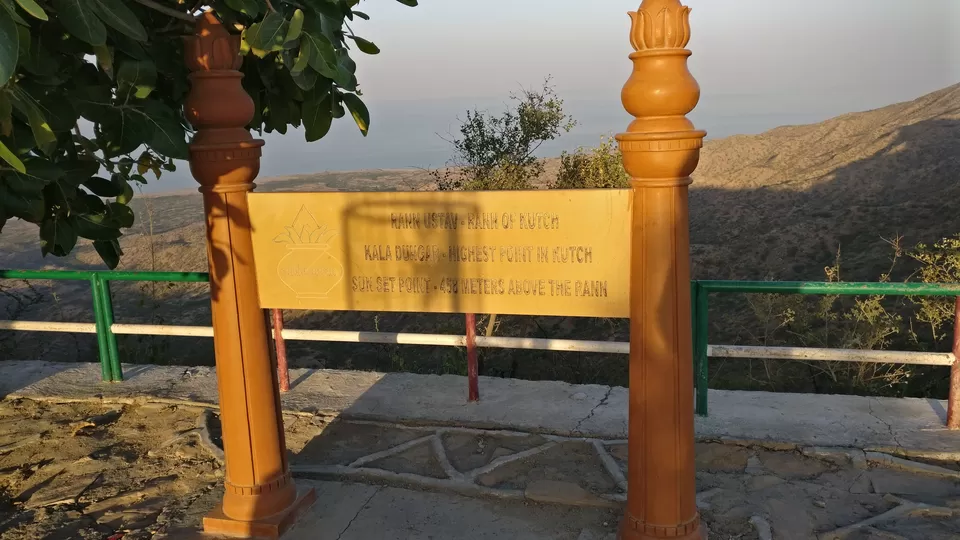 En route we visited Handicraft Village "Gandhi Nu Gaam". This is the handicraft village where one can purchase intricately designed objects of daily necessities at a very cheap rate.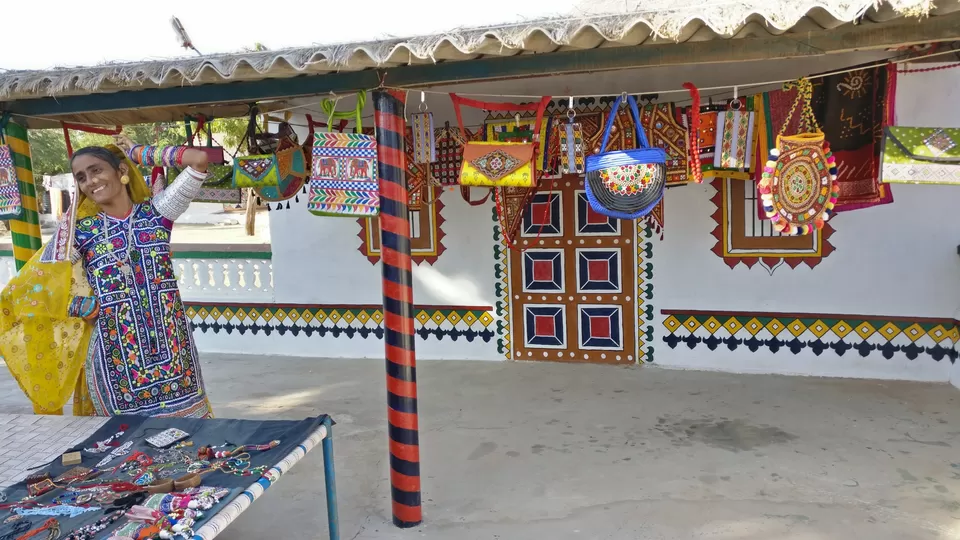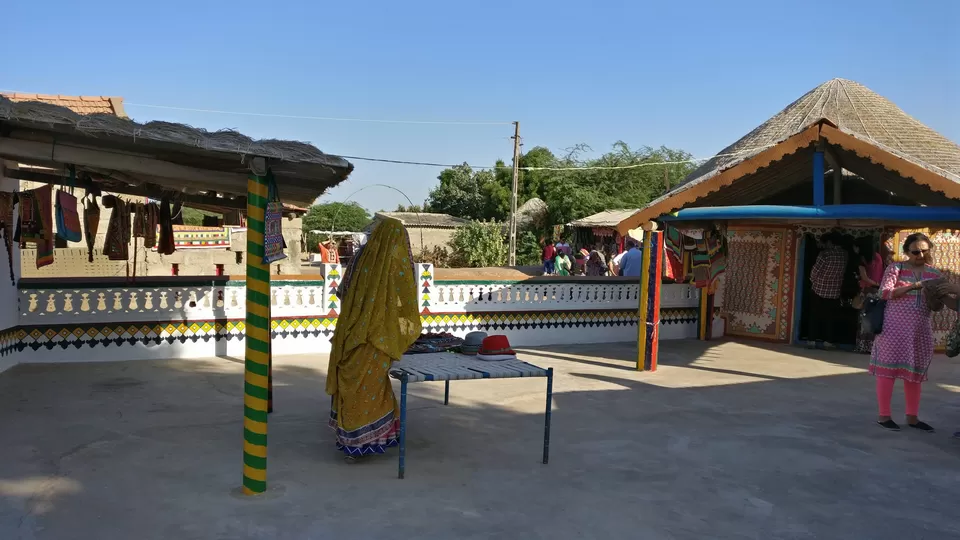 Today, was the last day in the tent city. After breakfast, we covered Kutch Museum, Hiralaxmi Craft Park in Bhujodi and Sri Swami Narayan Temple. The temple was getting renovated when we went. All these spots were complimentary to the Rann Utsav package and we travelled by their bus post which we were dropped at airport/railway station.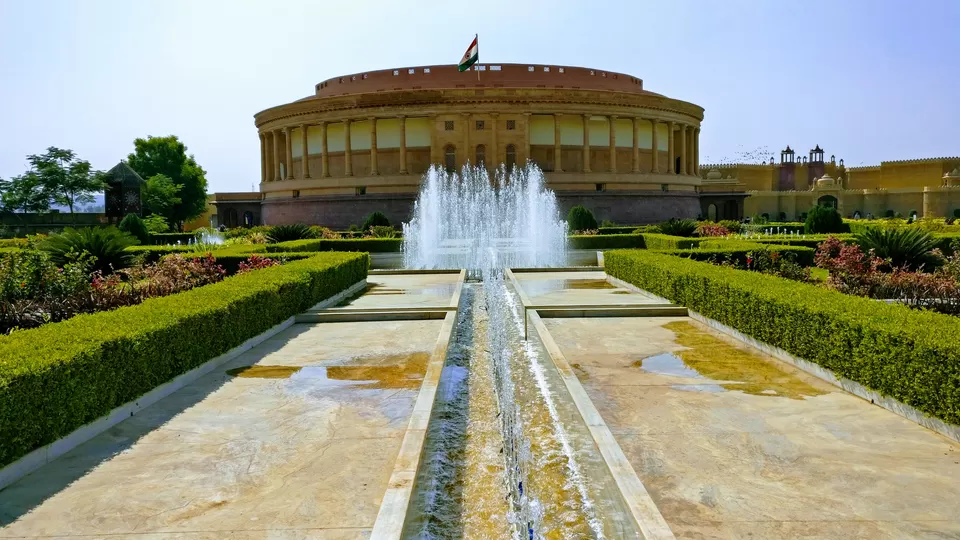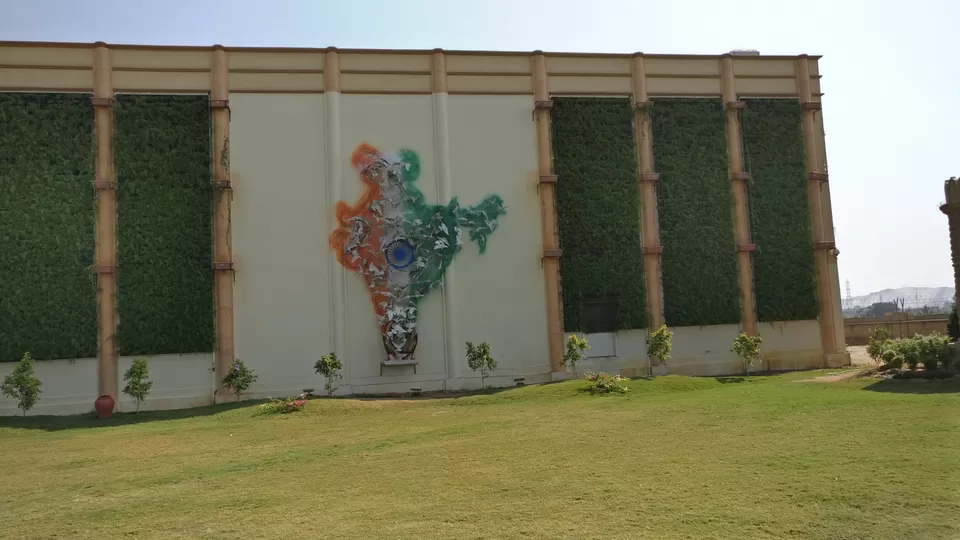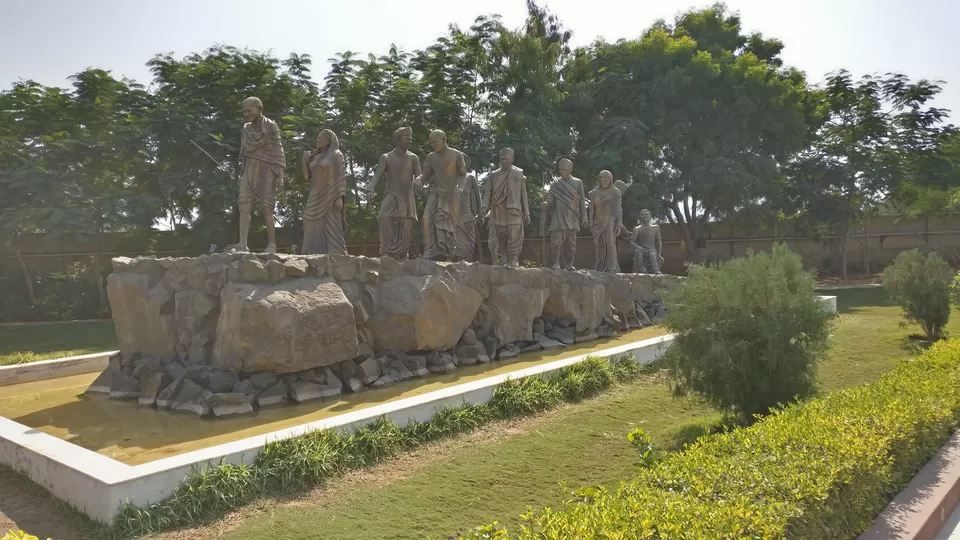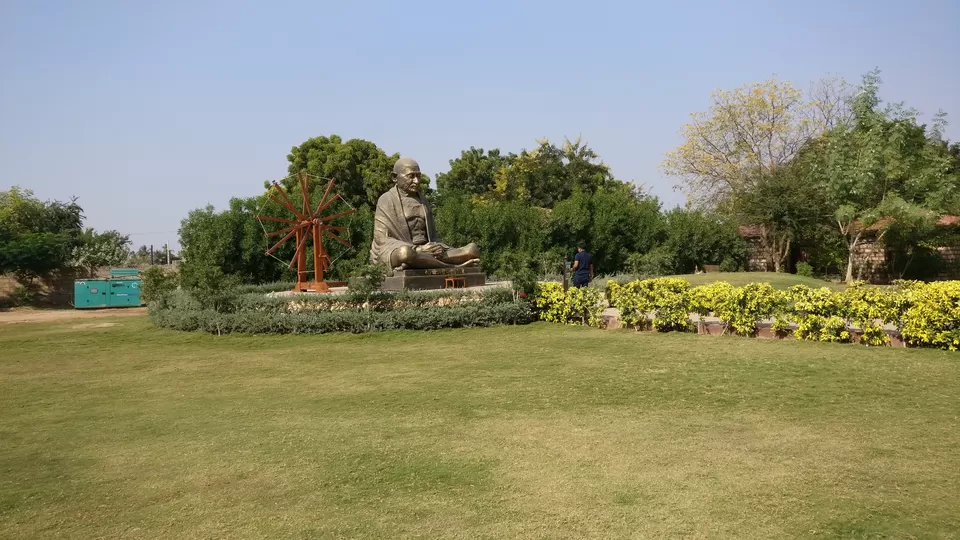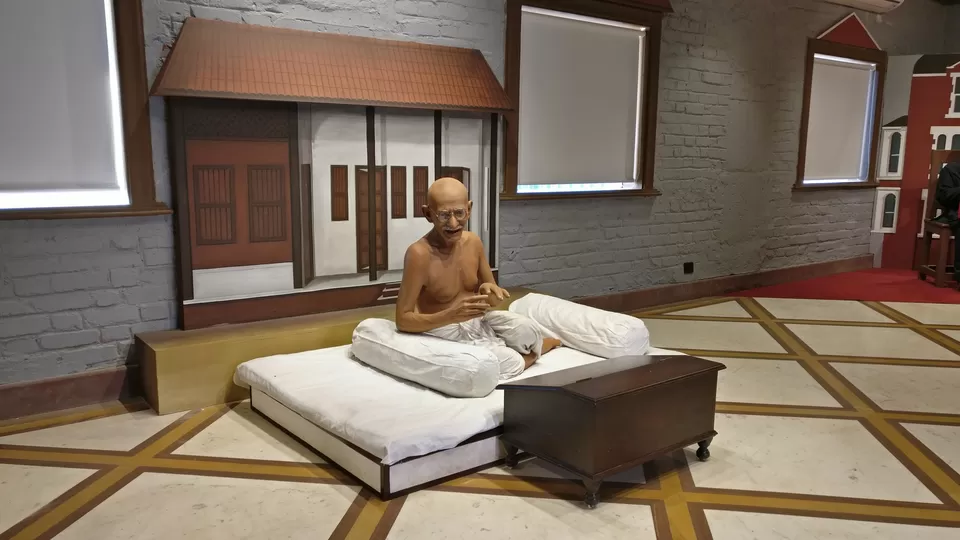 This marked the end of 4 days amazingly spent in the tent city which is an entire city hallmarked with sumptuous local delicacies and a wide gamut of cultural programs. The excellent hospitality by Rann Utsav team was incredible, and one should surely witness the grandeur of the White Desert with them.