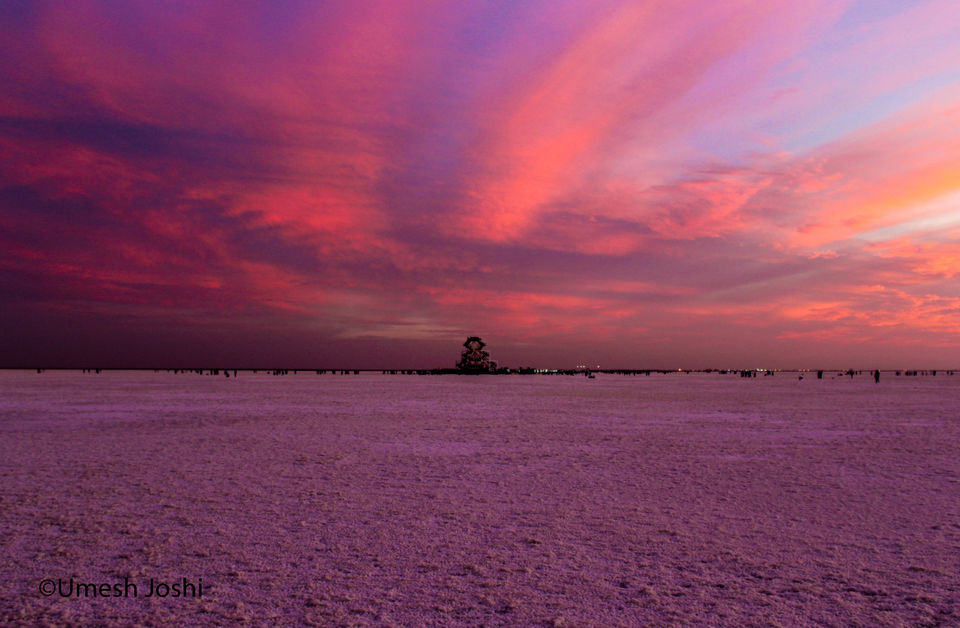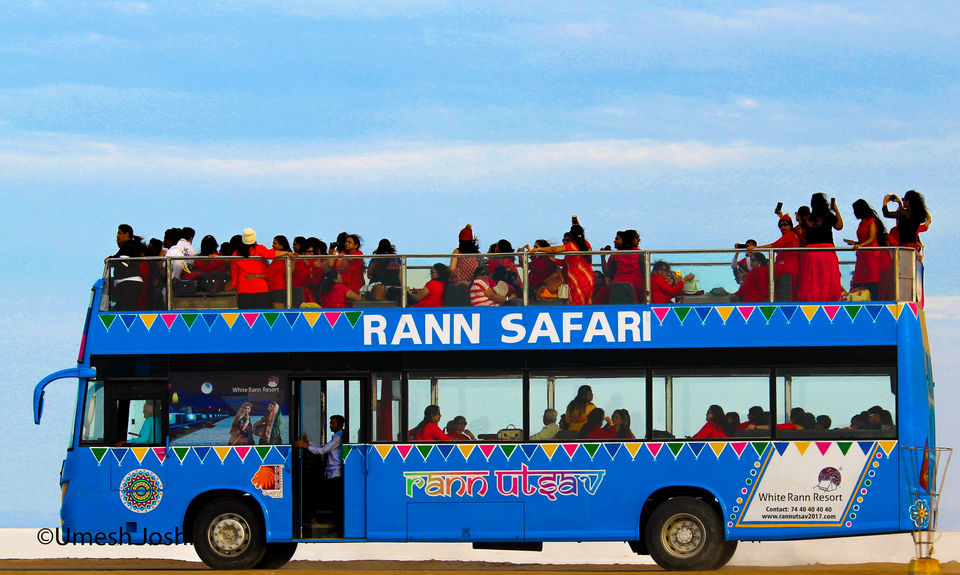 About Rann of Kutch
The Great Rann of Kutch is a salt desert located in the Kutch District of Gujarat, India. This is one of the biggest salt deserts in the world.
This desert forms the international border between India and Pakistan, you can visit to this border named as "India bridge" which is approx. 20 km far from the tent city (Rann Utav).
Rann of kutch is famous for the" Rann Utsav" operated by the government during winter season starting from Nov till mid of Feb. This festival is organized in Dhordo Village which is approx 80 km from Bhuj city and is set on the edge of indo-pak border. It's named as tent city as there are temporary tent settings for stay. The area surrounded by the Arabian Sea and the salt desert which is a view not to be missed.
From Bhuj it takes hardly 1:30 hours to reach Rann of Kutch which is a beautiful journey as the Highway is in very good shape and very less crowded even in peak season.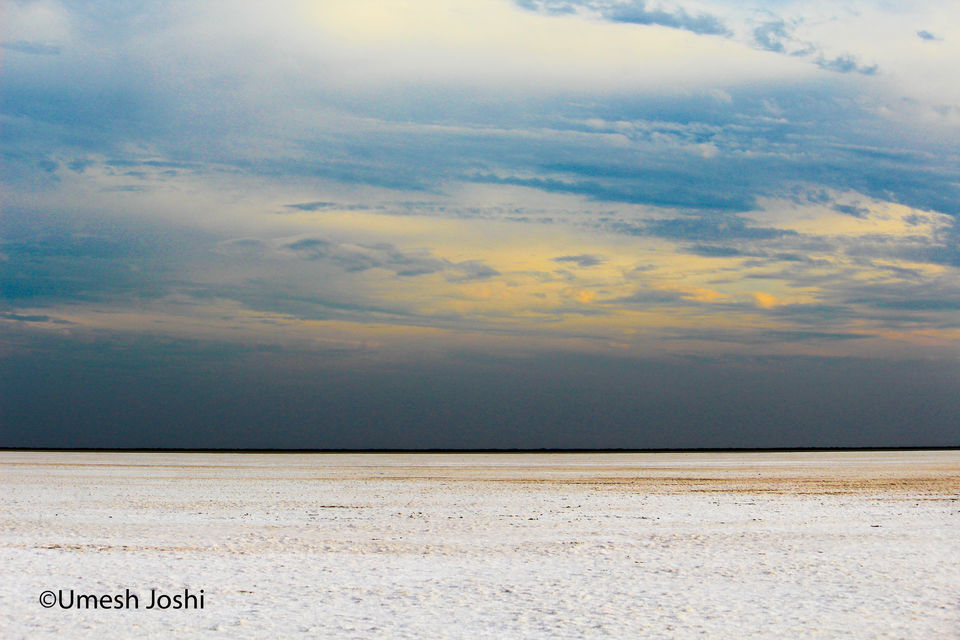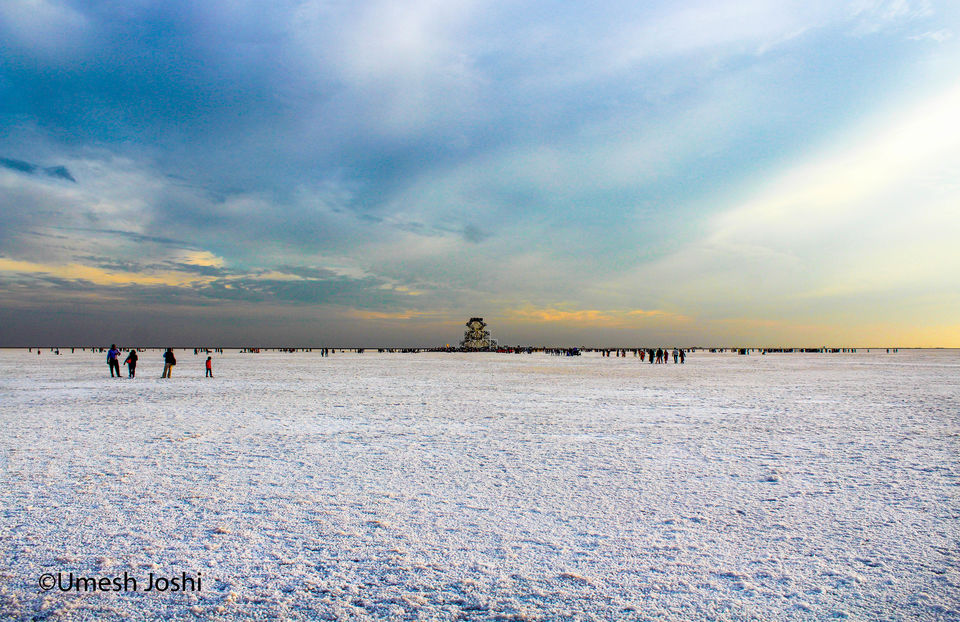 The White Rann changes its color according to the time of the day, in every hour it will show you a different color, I recommend everyone to not miss the sunset. It's worth witnessing once in lifetime. Walk for few miles and you will notice there are no insects, no animals, nothing for miles, just the white salt, the blue sky above, the sun on one side and moon on the other. It gives you a feeling like you are in a different world.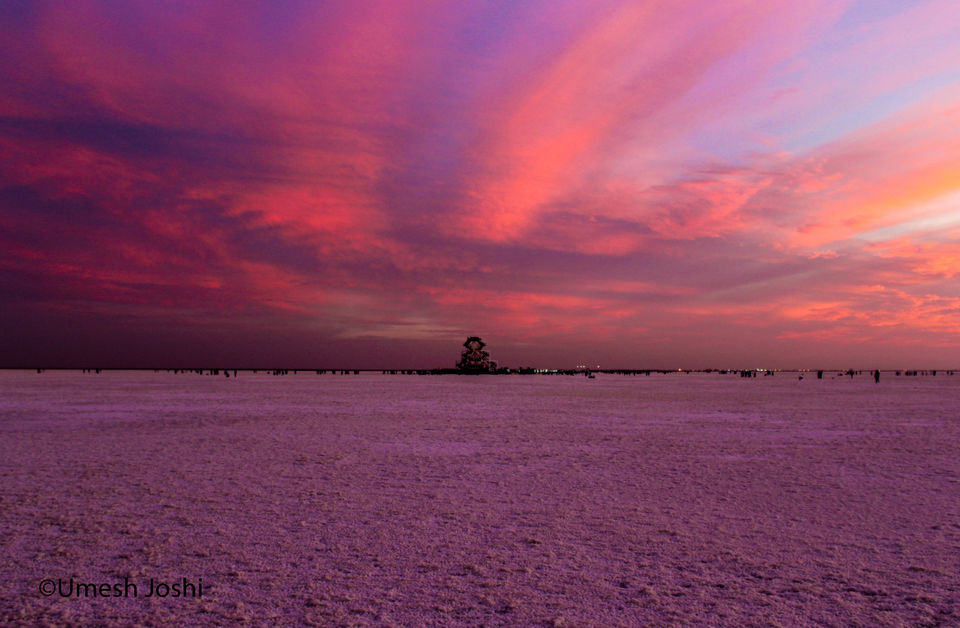 This festival gives you an opportunity to get the taste of local culture, tradition, food and hospitality of Kutch. Apart from "Salt Desert" Kutch is famous for its tribal culture, art, Handicrafts and crafts markets as well. Kutch is a cultural city, surrounded by many villages which could be a point of attraction for people who want to explore the village life and who are keen to know about different kind of handicrafts. People of Kutch, Bhuj and Mandvi are very Polite, Honest and friendly. A Visit here is once in a lifetime is must.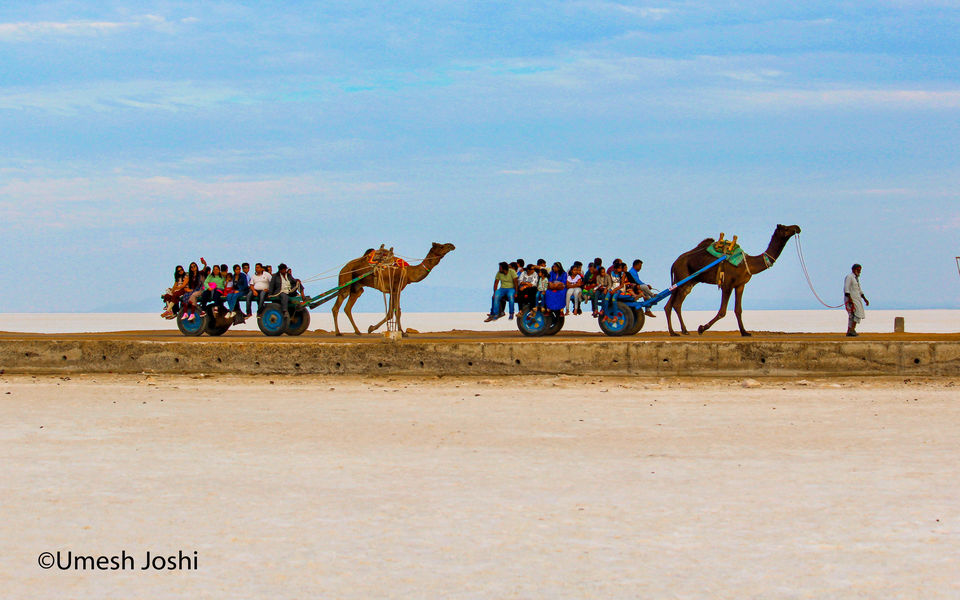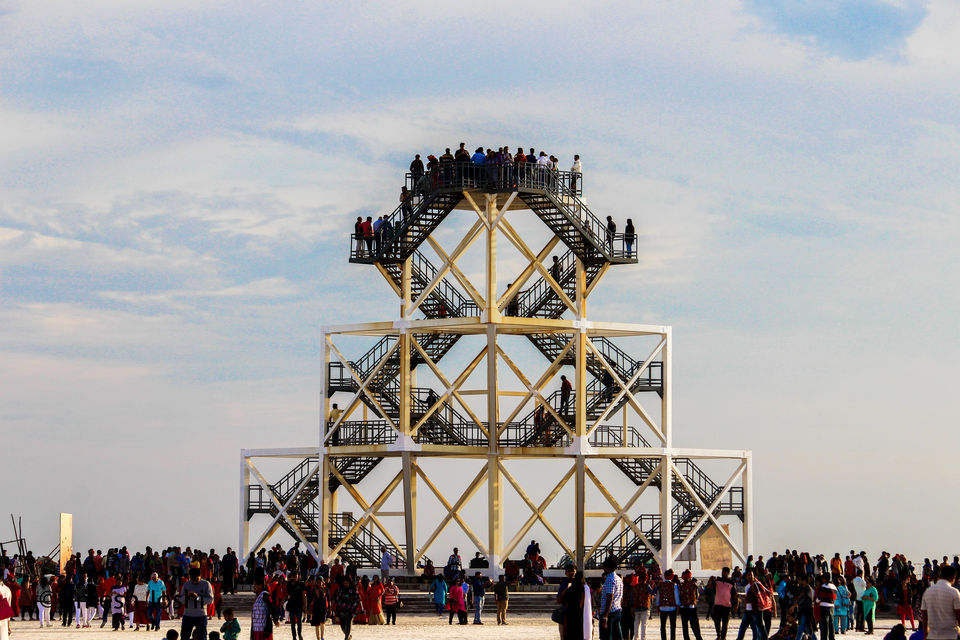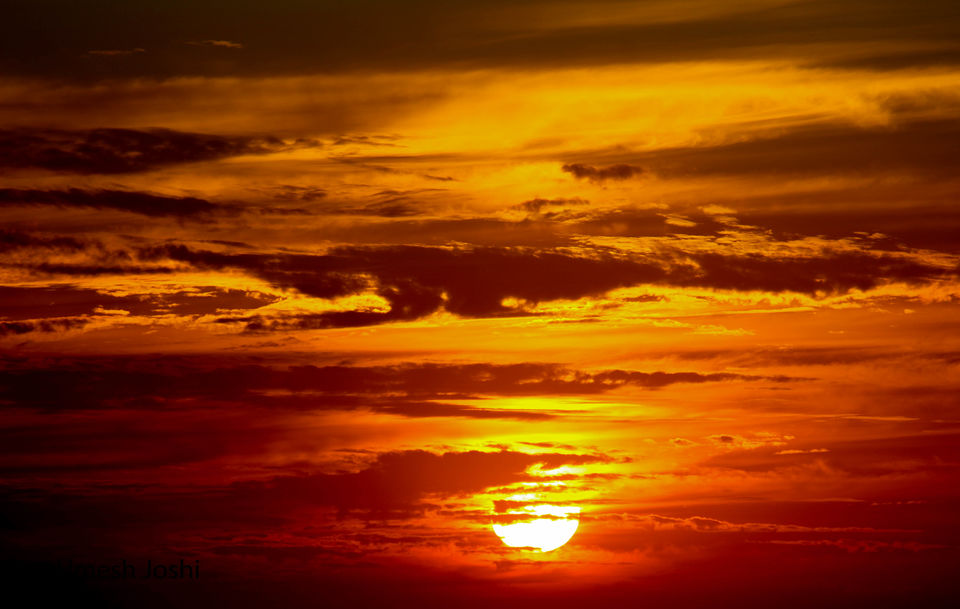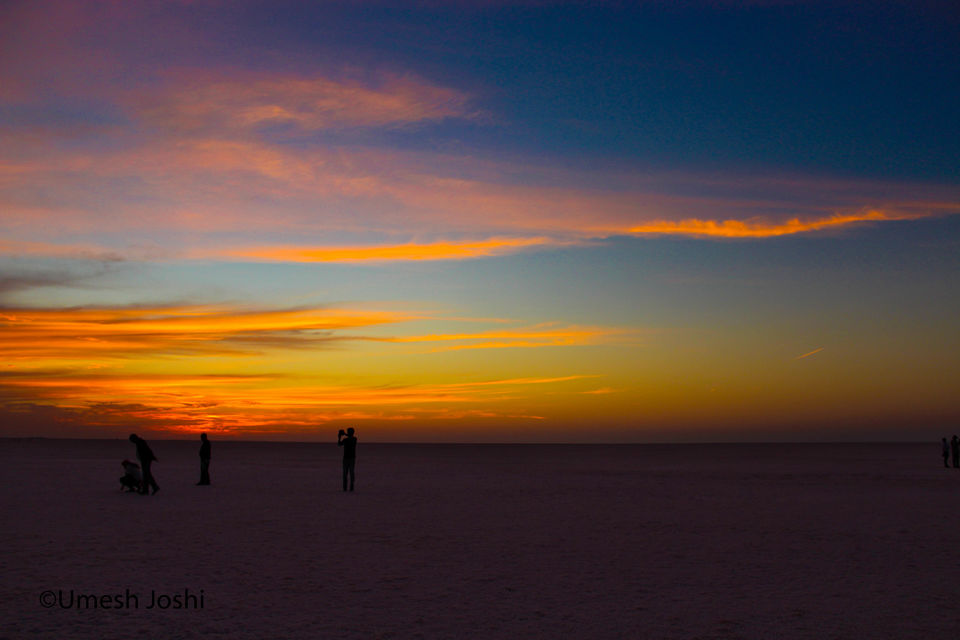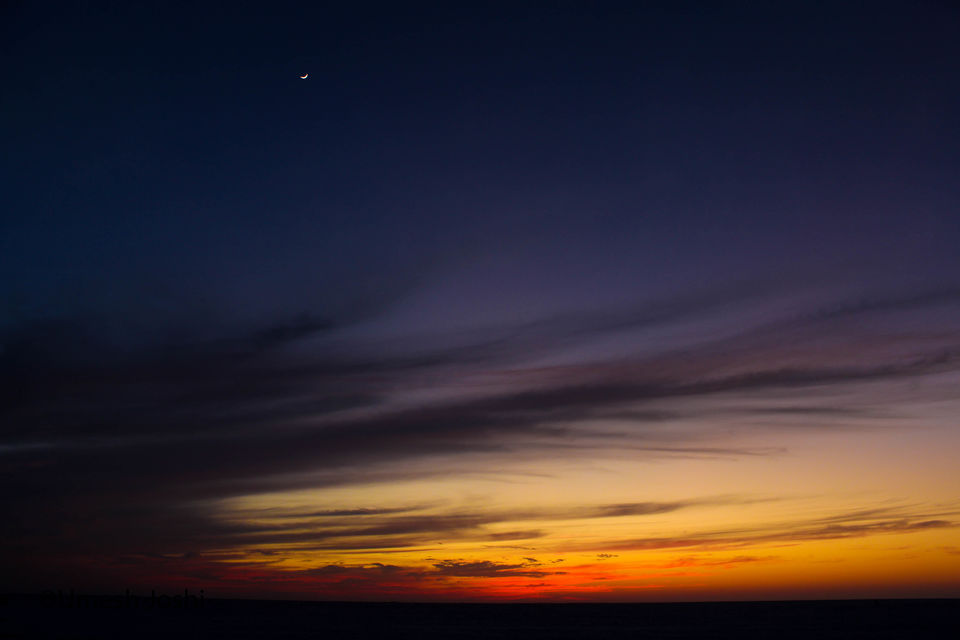 Information and tips:
1) This one from our personal experience -- if you have already explored the Rajasthan "Jaisalmer, Jaipur kind of places" and Beach sites like "Goa, Andaman, Kerala" then stick to "Great Rann of Kutch only" and don't waste your money and time in exploring other places like Mandvi beach, Palace, forts and local villages.
2) All villages have similar kind of feel like Dhordo, Bhujodi etc. These places have same kind of market and food available everywhere including Bhuj itself. Bhujodi is near to bhuj (approx 10 km only) so that can be explored without spending much money and time.
3) Camps are too costly in tent city- Dhordo Village "12,000-20,000 per couple for a night" so if you are not keen to have a tent experience or you have already had camp experience in other places, you can wisely choose a hotel in Bhuj city which is just 1-hour drive from Tent city. If you do a booking at camp site in Kutch or in tent city, they provide you pick and drop facility from Bhuj as well as sightseeing of Kutch and Bhuj.
4) I'd recommend making Bhuj your base, and do day trips from here.
5) The best part of Gujarat is roads and electricity; even the roads which are leading to villages or remote areas are in perfect shape.
6) While going to Dhordo "Rann of Kutch" you will find a village just before Tent city which is famous for freshly cooked "hot milk Mawa sweet" available in every shop, so must try it, its yummy.
7) "Indian bridge" Border is approx 20 Km far from Dhordo "Rann of kutch" in case if you have shortage of time don't hesitate to miss this place, there is no view to watch and moreover photography is not allowed there and you will get nothing except a small bunker of BSF.
8) Apart from Rann of kutch, there is a place named Kala dhungar which is worth to visit. The view from there is great and you can have some peaceful time while watching the sea and mountains around.
9) If you're visiting Rann of Kutch during the peak season (between November and February) book your accommodation in advance, there are not much options in Bhuj, Rann of Kutch, or Mandvi beach. You might face problem finding accommodation at last moment.
10) When visiting White Rann, please carry your own water and snacks as you will get nothing once you enter inside.
11) Before confirming your hotel online, do call the hotel and double check the location and availability. You do not want a surprise once you arrive there.
How to reach "The Great Rann Of Kutch" – Package options
1) Either you can take direct flight or train from Delhi to Bhuj and from Bhuj its only 1-hour drive to Rann of Kutch.
2) Flights are quite costly for bhuj so in case if you want, you can go via Ahmedabad, take flight from DLI to AHM and then Bus/train towards Bhuj which take 6-7 hours and Stay in bhuj and from there you can do a day trip for Kutch.
3) If you don't have time issue and you like driving, the other option could be Delhi to Kutch by Road itself. Just like Jaipur highway, Bhuj highway is seriously good for driving. You can take your first break near Udaipur or Mount Abu then next could be Bhuj directly.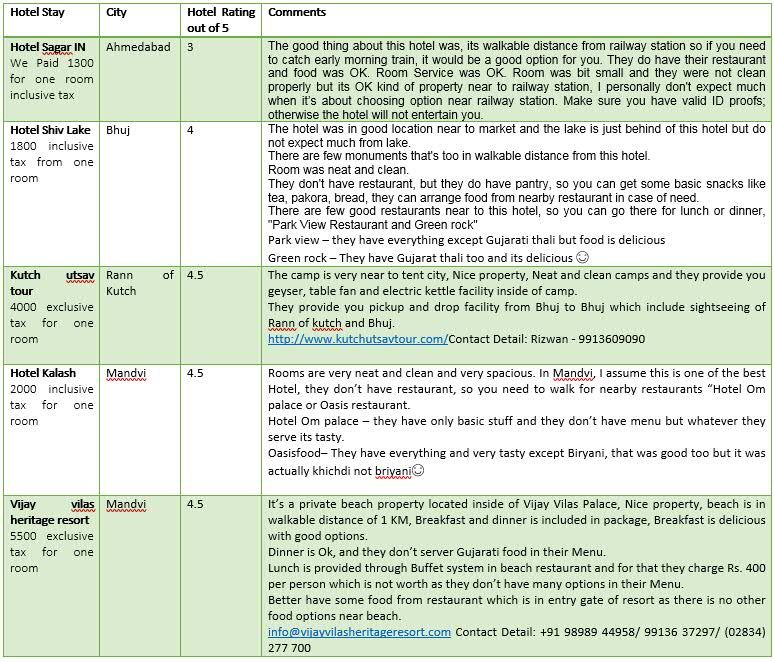 Apart from the Great Rann of Kutch there are few places where you can plan to visit:
1. Bhuj
Bhuj is the last city in this route where you can reach by Train, flight or there are regular bus services from nearby cities like Ahmedabad.
You can make your base in Bhuj and you can do day trips to nearby places from here, accommodation is not an issue here but it's advisable to book your hotels in advance if you are going there in peak season (Mid Dec- mid Feb).
There are few good restaurants like "Park View Restaurant and Green rock", you can try food there. Bhuj has local market near to lake from where you can try local street food.
In free time you can visit to Aina Mahal, Prag mahal, Swaminarayan Mandir, Kutch musesum, Narayan Sarovar, art&craft museum, all these places can be covered in half day sightseeing, take local auto and they will charge 30 – 50 Rs for one place to another. We had one full day in our hand so we visited all these places but it's not worth to visit. Most of the places are full of dust and badly maintained.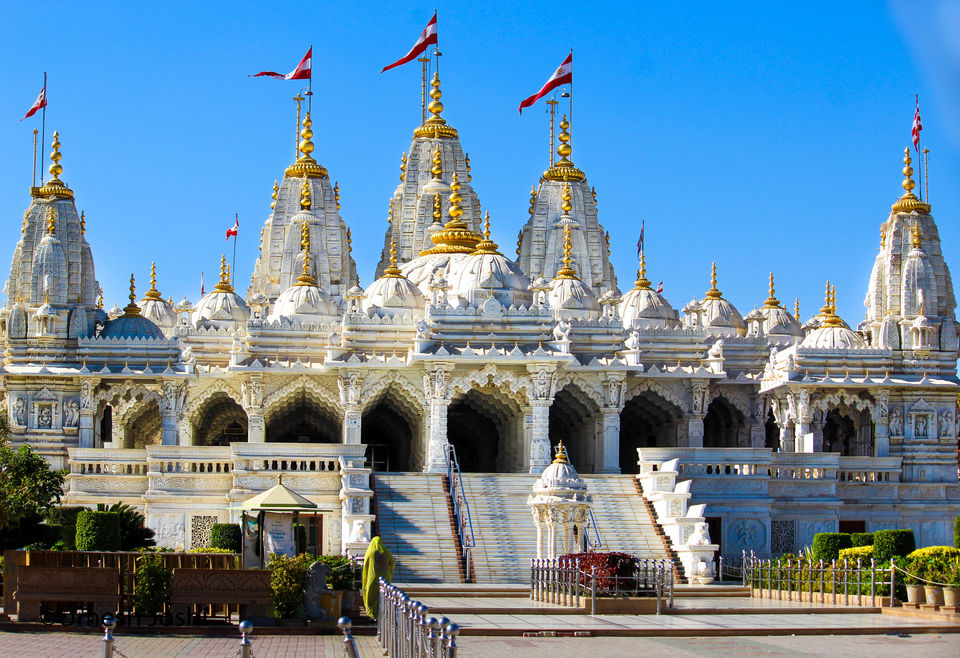 2. Bhujodi
Due to its proximity to Bhuj, Bhujodi is perhaps is the most popular of all the villages in the area. It's hardly 10 km from Bhuj. You will find many handicraft shops in this village as well as you will get the opportunity to meet weavers, block printers and tie-dye artists. The main attraction of this village is Hiralaxmi Memorial craft and Vande Matram Memorial.
Vande matram memorial exists inside of Hiralaxmi Park but you have to get a separate ticket to visit inside of this memorial.
There are entry fees for both.
Inside of park there is one big canteen which serves snacks (kachodi, samosa idli, dhokla and many other things) you can have some snacks from this canteen, it's really tasty, remember they don't serve lunch.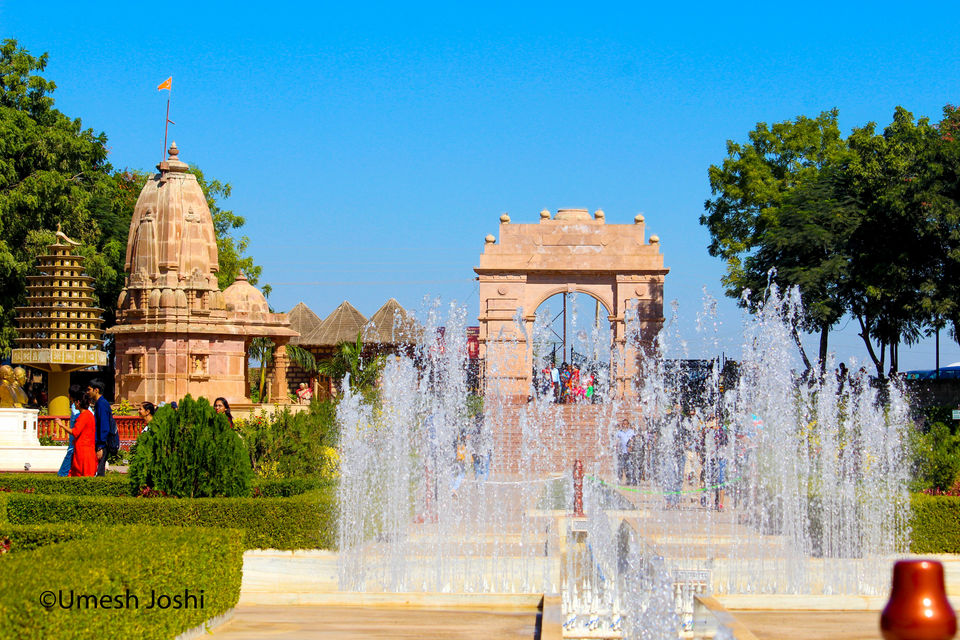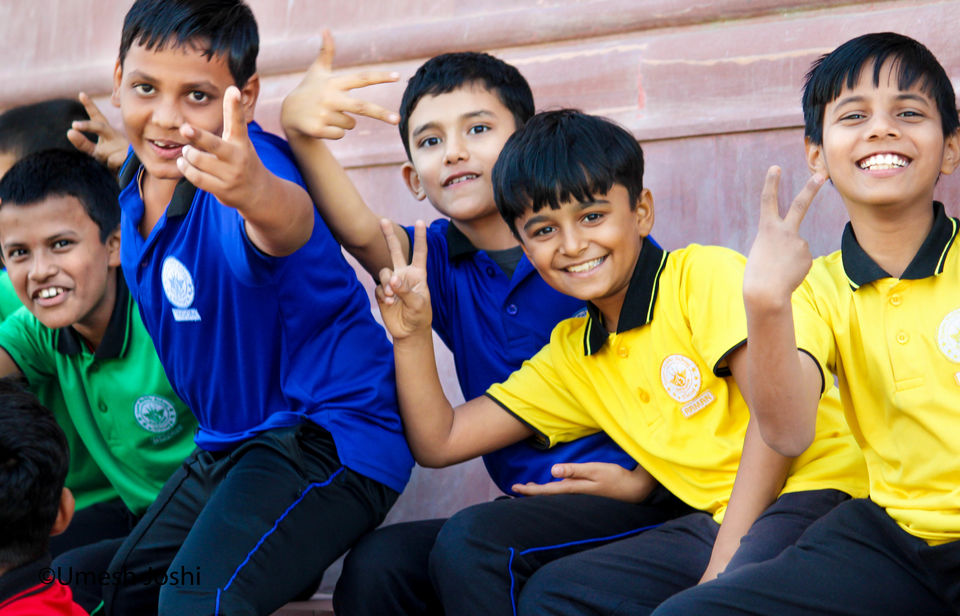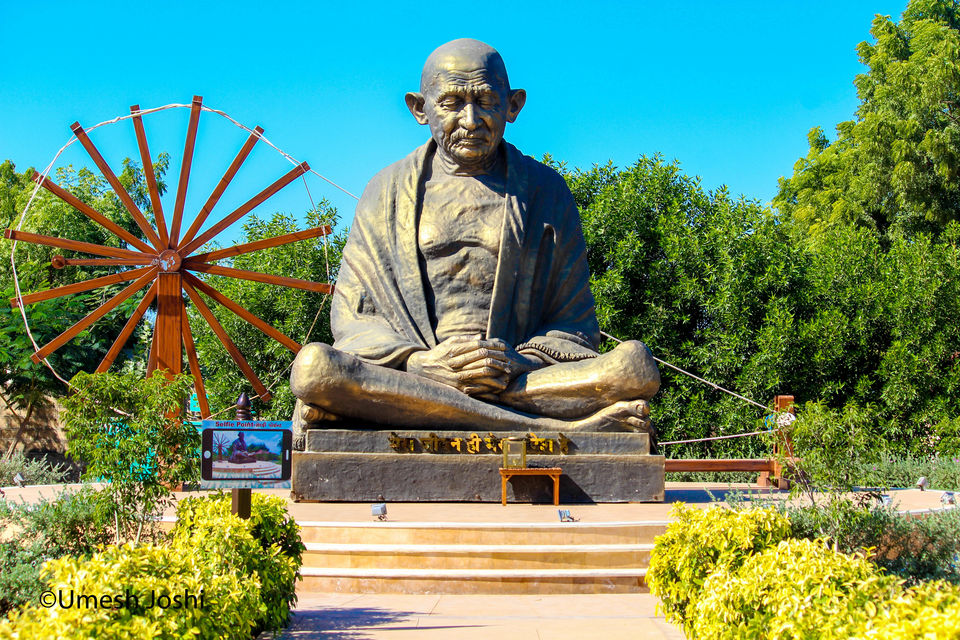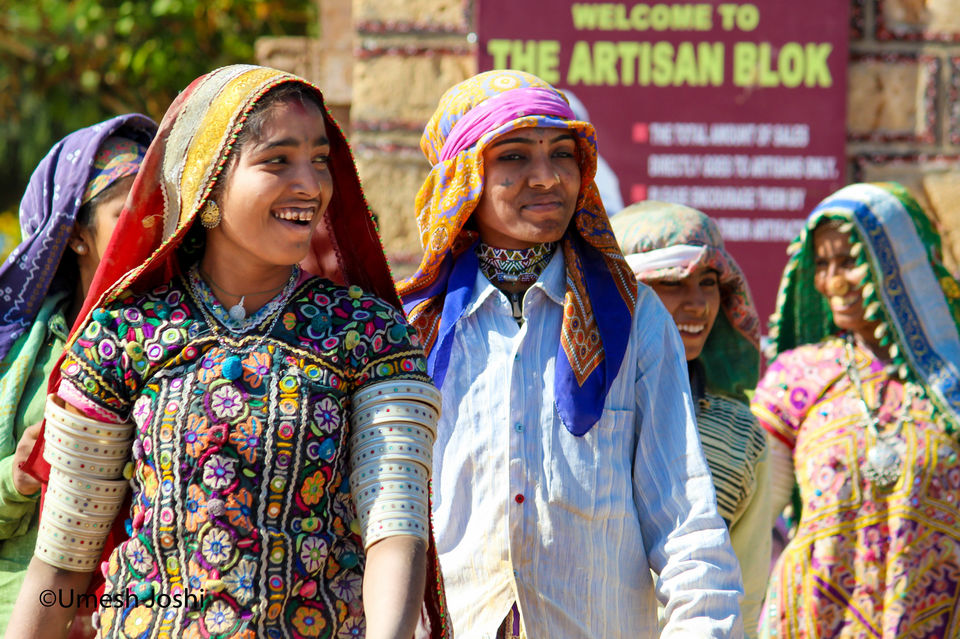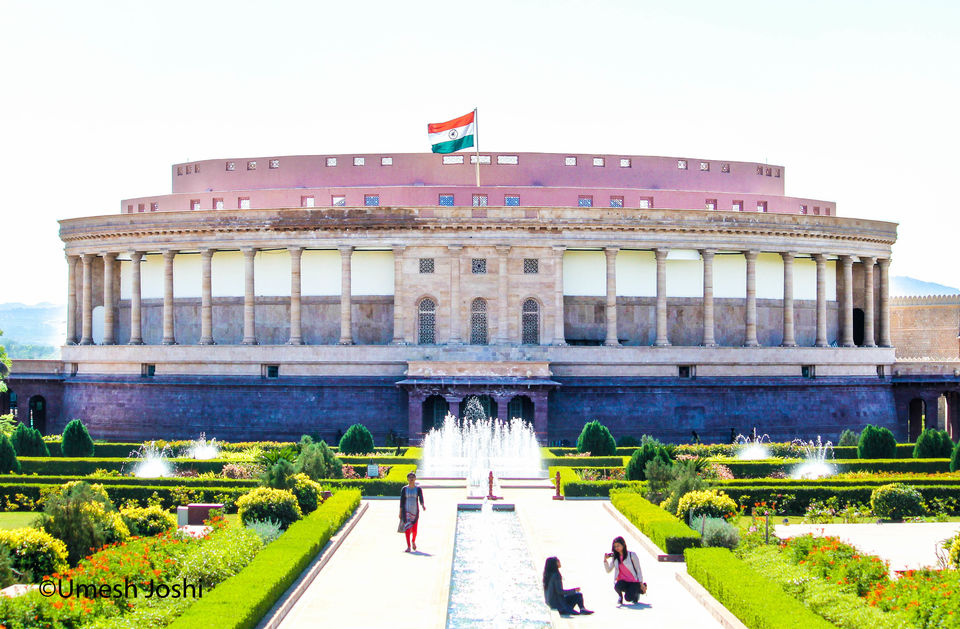 3. Kala Dhungar
Kala Dungar or the black mountain is the highest point in Kutch. From sunset point you can see the spectacular views of the Great Rann. Its very cold and windy on the top of kala Dhungar. There is a small market has been setup at the entrance of this place from where you can purchase handicraft items, and go for camel ride and if you are thirsty you can drink coconut water "Nariyal Pani".
This place can be covered while going to Rann of kutch or at time when you are returning to Bhuj. It's approx. 90 km from Bhuj and 40 km from Dhordo village "Tent city".
There is only one dormitory in kala dhungar with basic amenities. Apart from that this place is famous for Dattatreyi Temple where jackals are fed by the temple priest at noon every day. The view from the top is not to be missed and the peaceful environment definitely takes the tiredness of the trip away.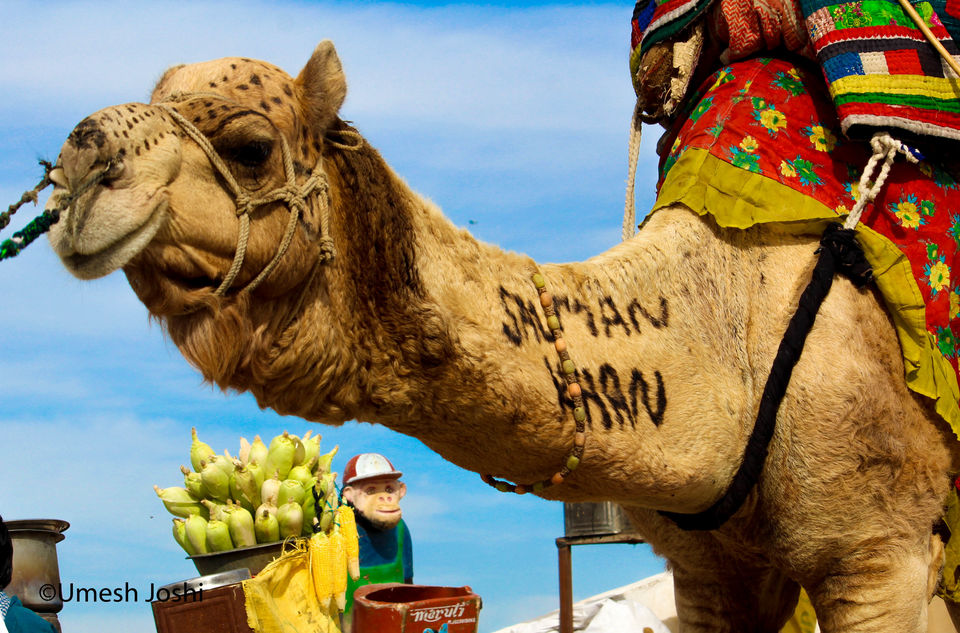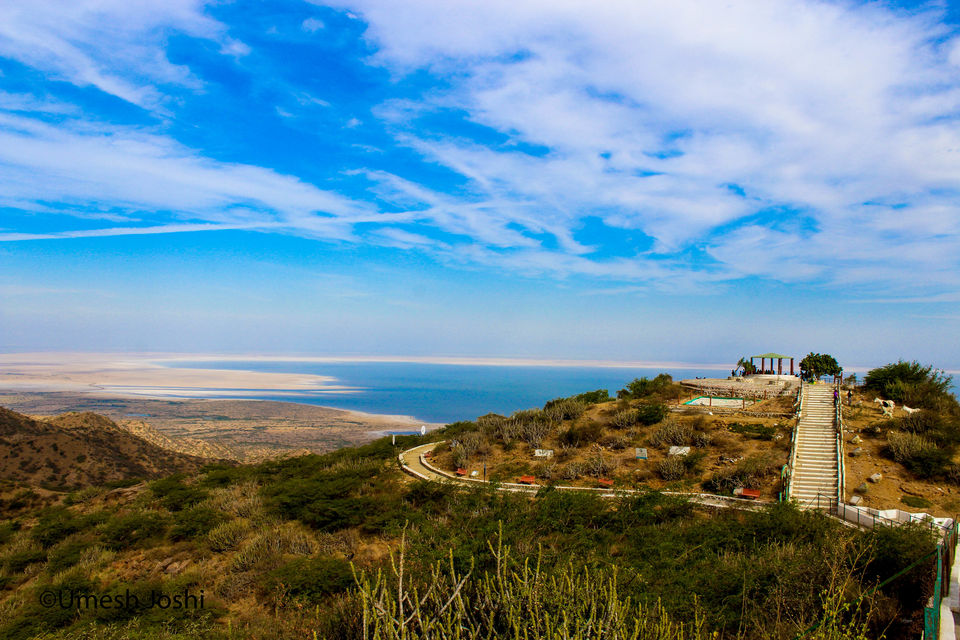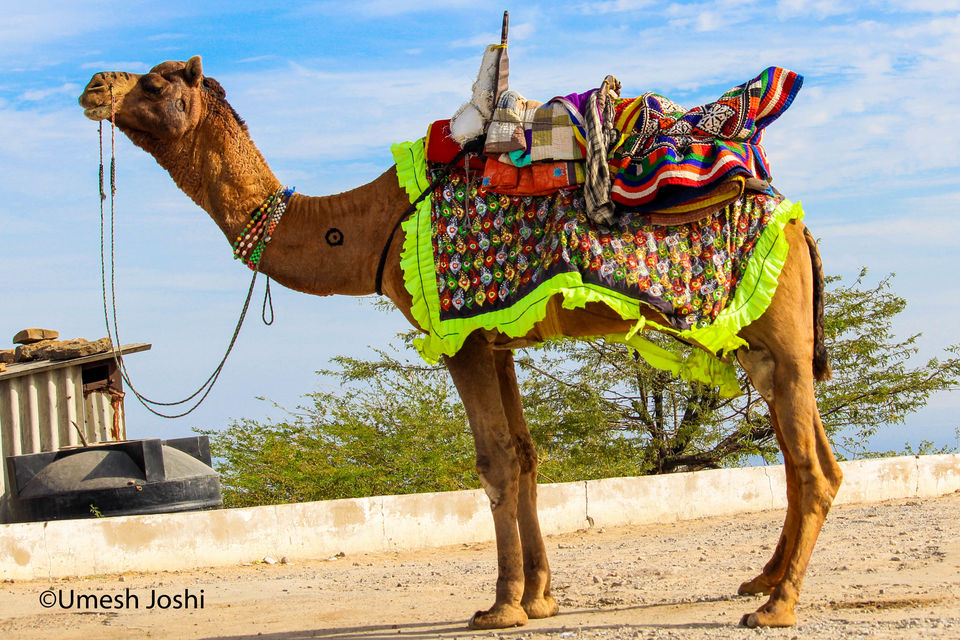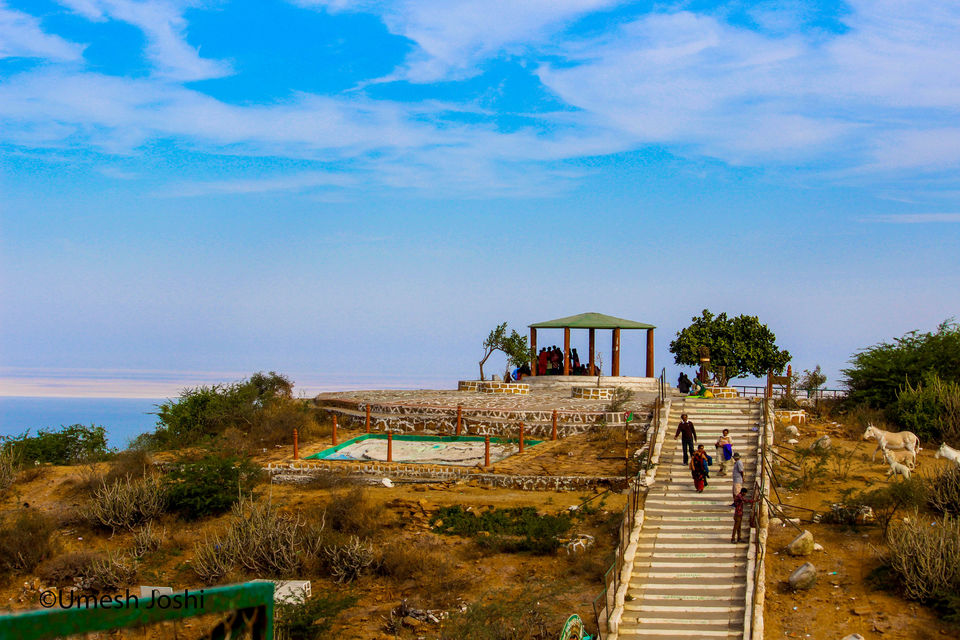 4. Mandvi
A one and a half hour's drive from Bhuj gets you to Mandvi – "A beach city", it's in opposite direction of Rann and its 60 KM far from Bhuj. This can be covered in a day trip as well in case if you are not interested to spend a night in Mandvi beach. For accommodation there are very limited options here. In terms of beach life its divided between 2 parts, Public beach and Private beach. Keep your expectations very low and try not to make any comparison with Goa , Kerala or Andaman beaches. Here water is very salty and during winter the weather is quite cold. Though it's a beach side, you must carry woolen clothes with you else it could be very difficult you to stand there for a long time.
There are no Shacks or restaurants available near any Beach. You will get coconut water and some snacks on public beach. Public beach is very crowded and noisy and you will find only local crowd. There are hardly any tourists from other place there. There is only one hotel or restaurant near to Public beach i.e. "HV Beach hotel". I will not recommend this to anyone, not worth to stay as well. "Hotel Kalash" which is in distance of 3 km from public beach is best option to stay as its very neat, clean and has spacious rooms. The location is also good, but they don't have pantry or restaurant service. You can go nearby restaurant for food "Hotel OM place and Oasis". From Hotel Kalash there is one beach side which is called as a private beach because people don't go there. We were apprehensive to go there but later thought of giving it a go. To our surprise, the place actually felt safe to visit but the only advice will be to return before sunset. You will find very few people there so if you are in group its ok else return on time. There is no food, no snacks, no water available there so bring your own stuff. Auto people will charge approx 70 rs for return ride.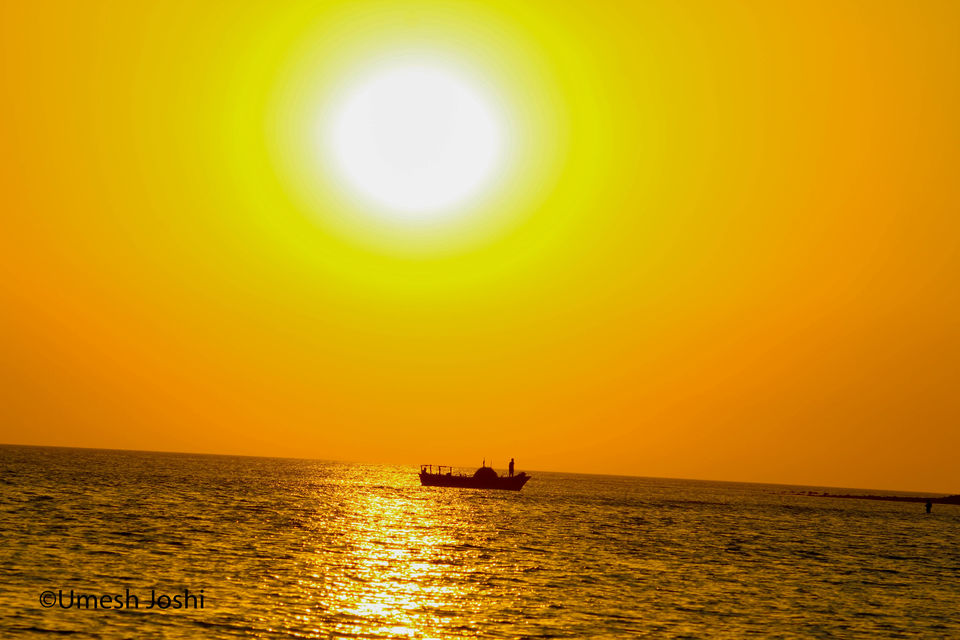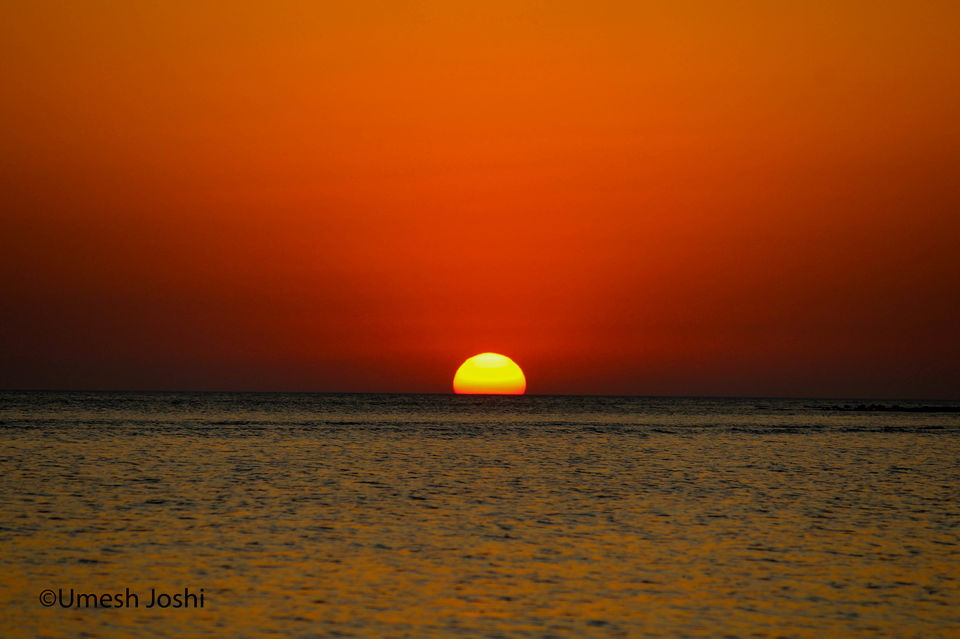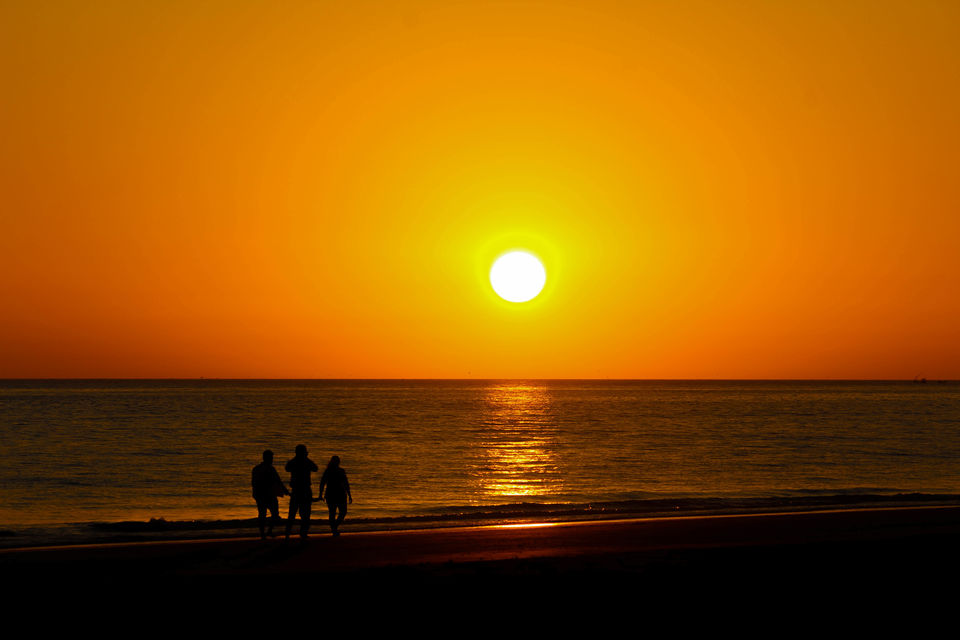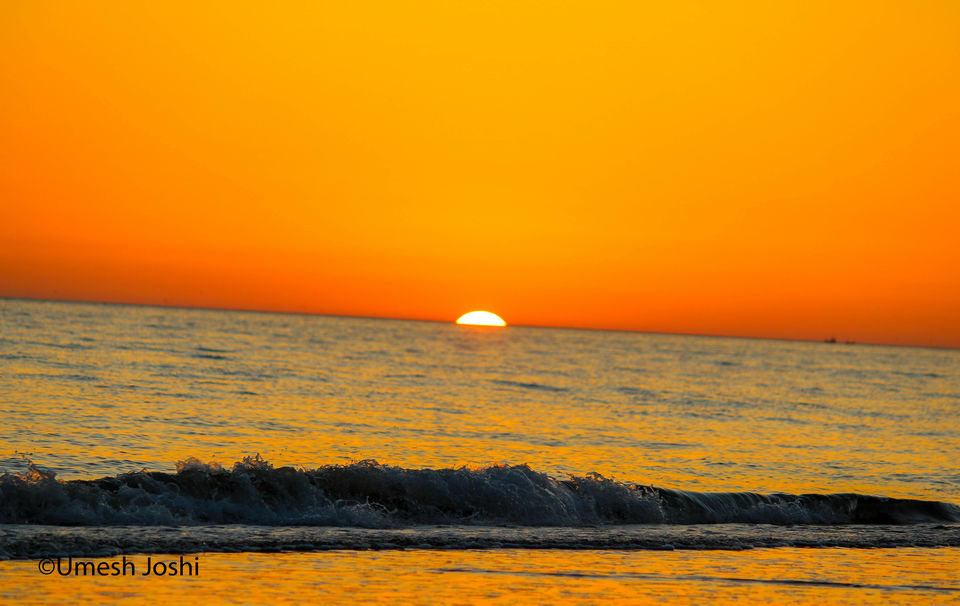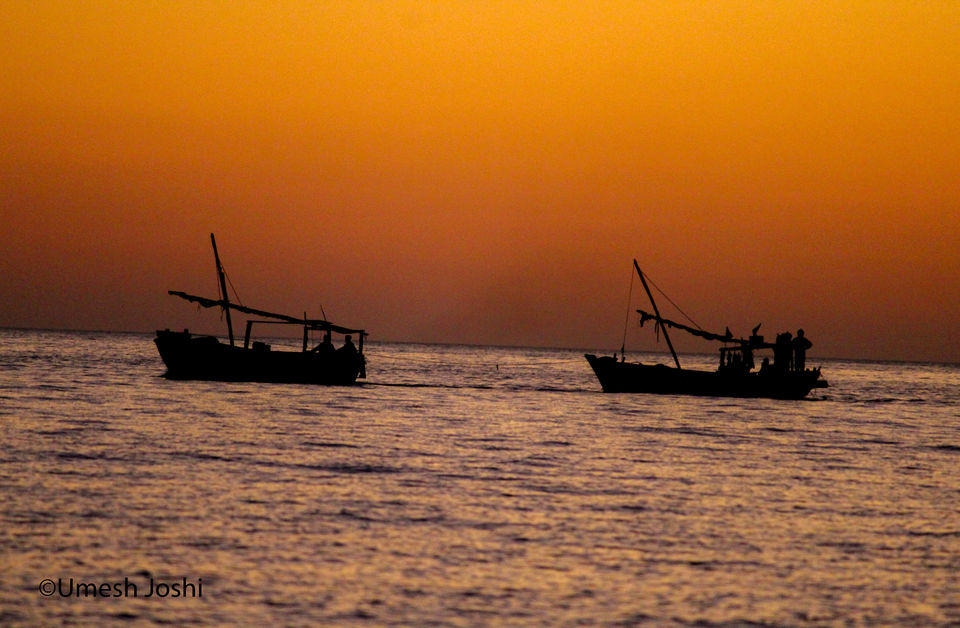 So from this part of Mandvi you can visit to Public beach and so called Private beach. Now from here you can visit to Vijay villa heritage resort which is 9 km far from this location. Vijay villa heritage resort is located inside of vijay villa palace property. It's located in very beautiful place and this is actually a private beach, food is ok, beach location is perfect, very less people, neat, clean and peaceful beach location. Cottage is approx 1.5 km far from Beach side, they have open restaurant in beach location which is the only option there from where you can have food if you are not carrying with yourself, food serves on the basis of buffet system, quality is ok in terms of price, they charge 400 rs per person , you will not found much variety in food, they have place for taking shower or changing room.
Apart from beach you can visit to Vijay villa palace. There is an entry fees for this and they charge 50 rs extra for per mobile and camera if you are carrying with you, else deposit everything at the counter. It's ok to visit here if you are already there but do not expect much from this Palace, its not too big and there is not much to see inside of this palace and when we visited on Sunday, it was over crowded.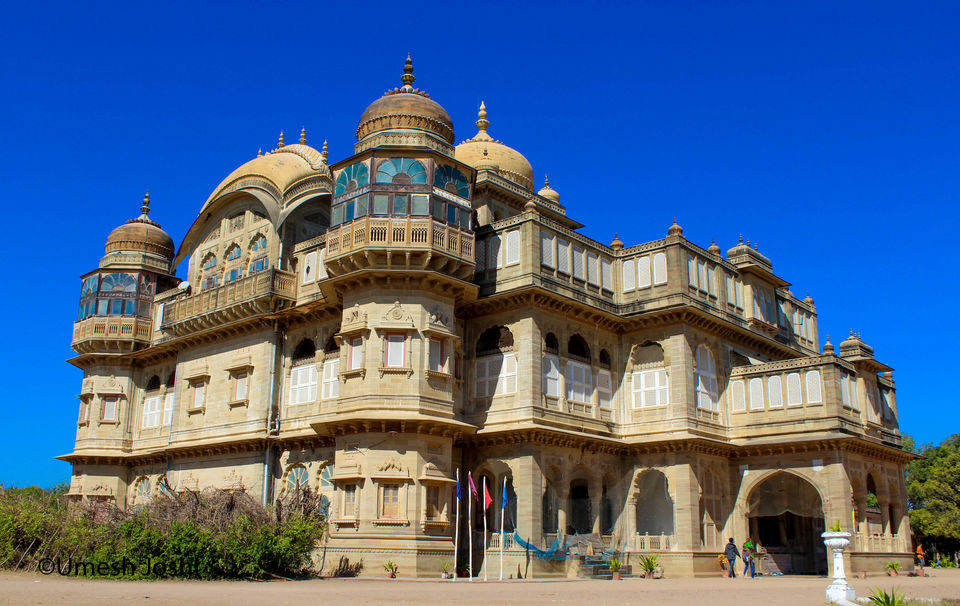 5. Flamingo City
This area is 10 kilometres far from the Kala Dungar, this is a part of the Kutch Desert Wildlife Sanctuary. You need a special permission from BSF to enter in this area, this is termed as a Flamingo City because this is the only place in India where flamingos congregate to breed regularly. We did not visit there as it was not in our list.
6. Indian Bridge
Indian bridge" Border is approx 20 Km far from Dhordo "Rann of kutch" in case if you have shortage of time don't hesitate to miss this place ;-P , there is no view to watch and moreover photography is not allowed there, and you will get nothing except a small hut of BSF.
Conclusion
If you are not interested to spend much time and money, just stick to Rann of kutch and enjoy it and return with happy memories to your home.
There are many villages near to Bhuj and all have same kind of handicraft market, all road side food or restaurants have same kind and taste of food so either you visit 1-2 restaurant or village or visit 10+ it would give you a same kind of experience.
Roads are no doubt awesome.
"I have visited a lot of places in India and being a frequent traveler, there are very few things that surprise or astonish me. I must say that White Rann definitely surprised me in a beautiful way. The breathtaking view of the white run that is spread as far as your eyes can see makes you think about the wonders of nature. I am happy that I visited this place and got it off my check list. I would definitely recommend this to all my friends and explorers as it has something new to offer that you won't see anywhere else in India."
Mail me on joshi137@gmail.com in case you need any further information.