Since long time Ganpati pule, Aare ware beach and Guhagar were in my wish list to visit, we decided to celebrate 31st in Kokan, Travellers for this trip are my wife Priyanka, daughter Prarthana and me. Initially we had planned this trip with my younger brother Amol and his wife but due to his some work challenge he won't be not able to come for the trip
Day 1- Pune to Ganpatipule (29th Dec 2017)-
Ganpatipule is small but famous town in Ratnagiri district in Kokan region with long stretch of pristine beaches and its perfect destination to enjoy with family and friends in the slip of nature.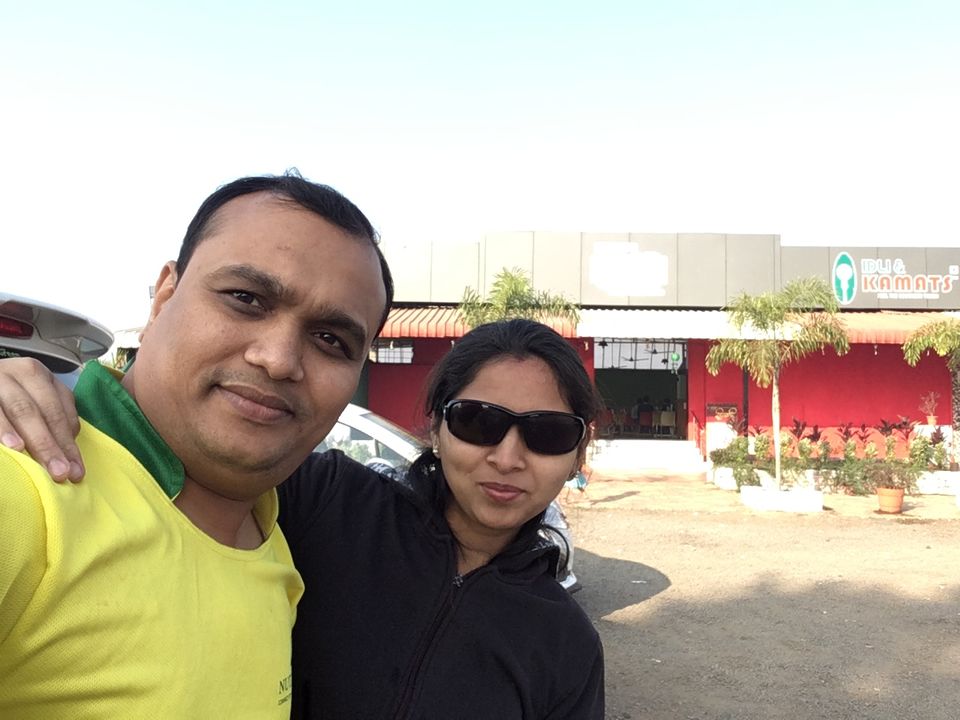 We Started our journey 6 am after filling my WagonR's CNG Tank full at Warje. We wanted to enjoy morning breeze and avoid traffic on highway so started journey early. We took route Via Satara-Umbraj-Patan-Kumbharli Ghat-Chiplun- Ganpati Pule, There are some other routes to visit Ganpati Pule like from Karad-Amba ghat- Ratnagiti- Ganpatipule or Via Bhor-Varadha ghat- Mahad- Poladpur- Chiplun - Ganpatilpule etc. The route that we have decided because good road conditions. There was foggy atmosphere initially after crossing shirval the road was quite visible, now we were moving faster towards Satara, we took our first break Near Umbraj at Hotel Idali and Kamat's. Prarthna enjoyed Sada Dosa, Priyanka and I enjoyed my favorite dish Kanda Poha and Tea
We enjoyed our breakfast there around 8 am, after spending around 40 min we took Umbraj Chiplun route, the road was calm and decent with very less traffic. Once we reached at Kumbharli ghat section we have slowed down our car's speed to enjoy nice scenes in ghat. We got down at one beautiful place for photo shoot. If we would have been at this point in Mansoon this place would have more photogenic, but still i cant controlled my self and captured so many snaps.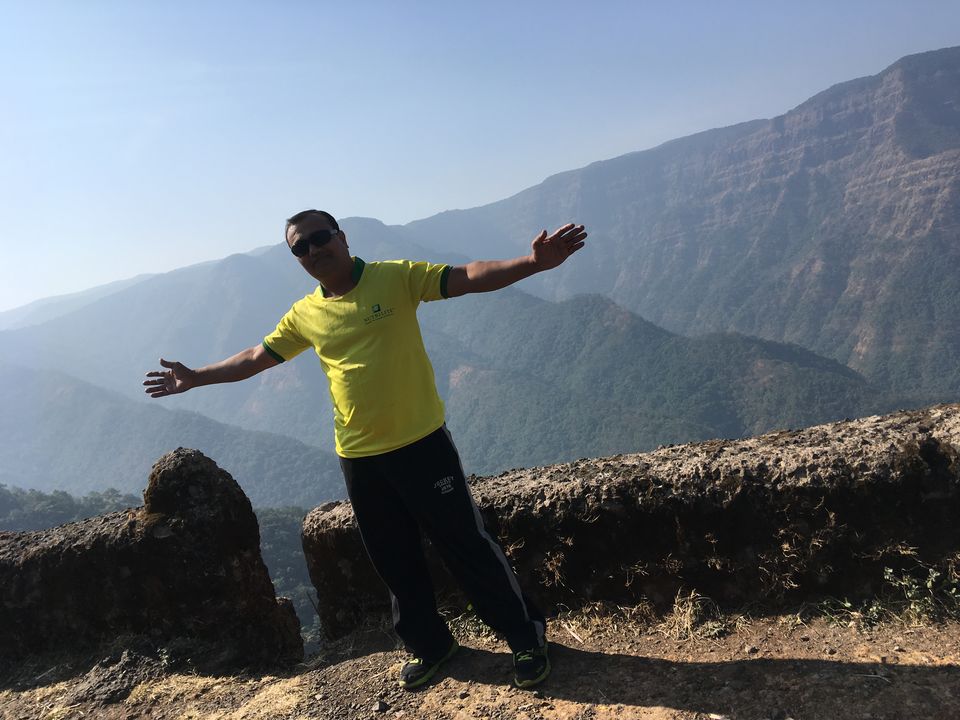 Around 11 am we reached to Chiplun and joined Mumbai Goa highway towards Ganpatipule, after crossing Village Savarde and before Sangmeshar there is one shortcut to Ganpatipule which will take you through some narrow roads but along with nice nature adjacent to roads. While passing this route we were experiencing typical Kokan climate, you will find one beautiful village on this route.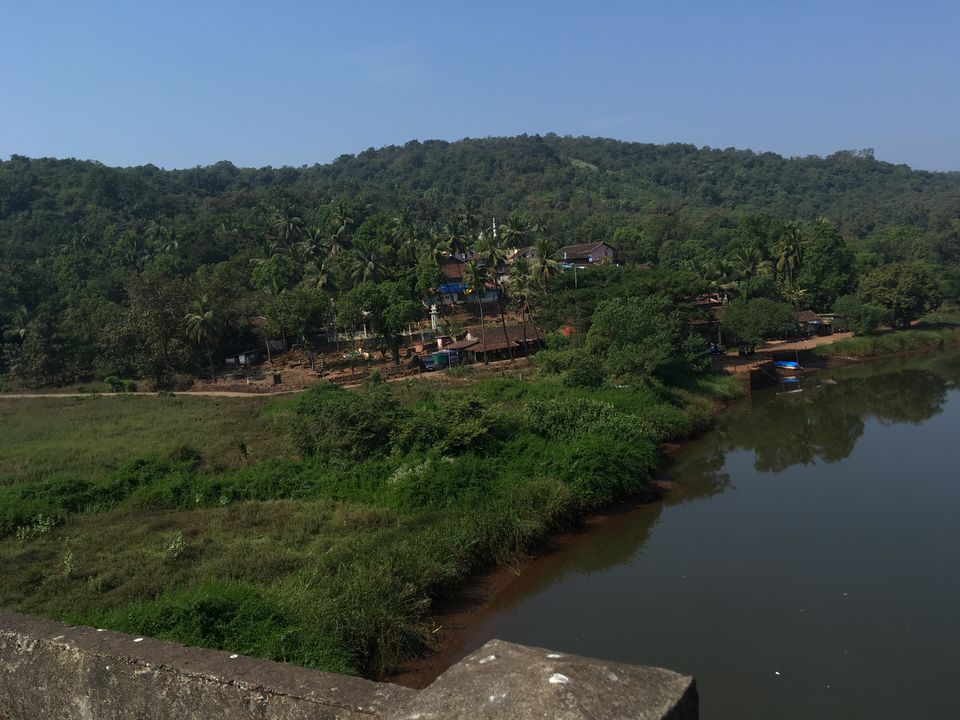 Finally around 1 pm we reached to Ganpatipule, We had not booked any room for stay here in advance unlike Guhagar, so firstly we moved towards Bhakta Niwas for Room booking, As they do not take phone booking or advance booking you need to go personally there for booking the room, I had heard good feedback about Bhakta Niwas so wanted to try if I get room there, the boy at reception said no rooms available, so now we have to catch up for some private hotels or home stay, after crossing Bhakta Niwas once we entered in village there are so many staying options like logde, home stay, some resorts etc, The rate here are depends on seasons. Finally I Got 1 decent room at price of Rs 1200 for 1 night at Hotel Center Point Residency near temple itself. We had already got some food stuff with us while staring our journey, we enjoyed our home made Poli Bhaji and chutney in our room.
After some rest we had planned to Visit famous museum called "Prachin Kokan". It was near to my hotel we walked down there, there is Nominal entry fees one can actually see the how was the old kokan life style and culture. After spending an hour we moved towards my favorite beach Aare ware beach. I heard awesome feedback about it since long time I wanted to visit this place, I was very excited to see this because for its breathtaking views.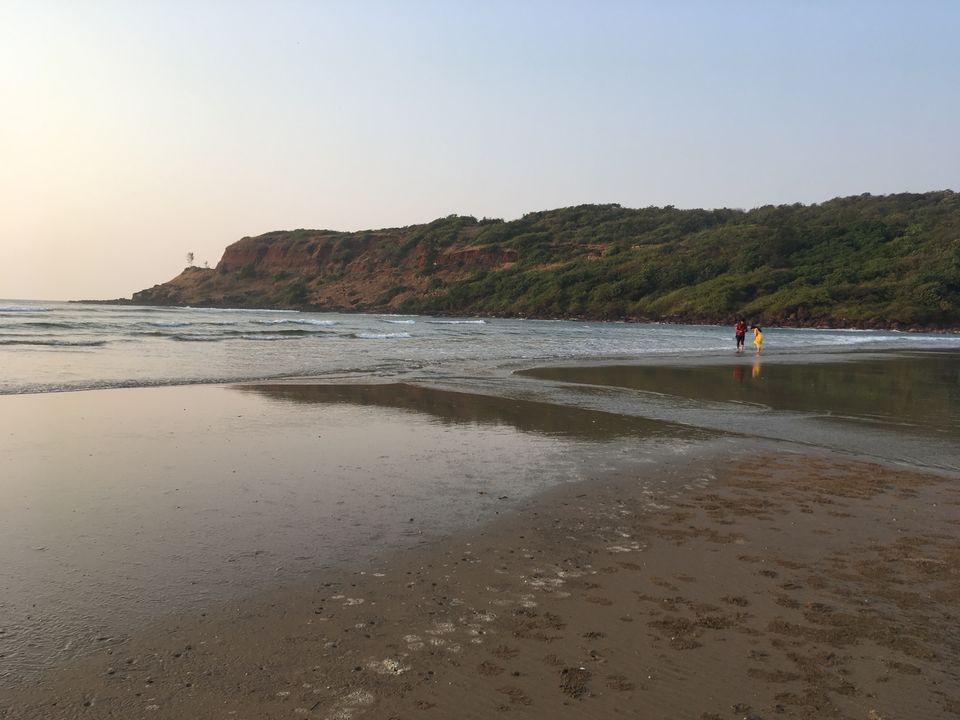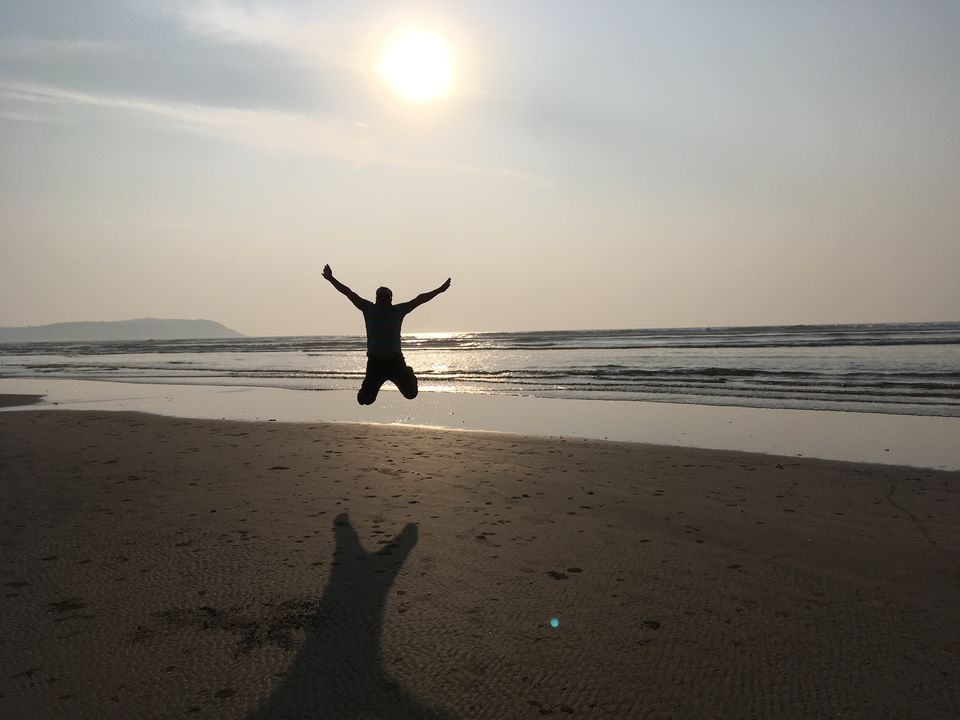 There is a coastal route to Ratnagiti from Ganpatipule via Aare ware road, Aare and Ware there are two small villages which are blessed with these two beaches, Aare-Ware is a safe and blue water beach in Ratnagiri, The road travels past a high cliff, below which the sea waves intensely lap without pause. It is blessed with heavenly seashore with a clear view for miles across the blue waters was not known to many. Aare Ware beach is nearly 8 km from Ganpatipule temple. The reason why I got excited about this place is while searching about places to visit in Kokan got one video on you tube about this Aare ware beach from that time I felt in love of this place, You tube link to this video is -https://www.youtube.com/watch?v=tf2NAOaWbuA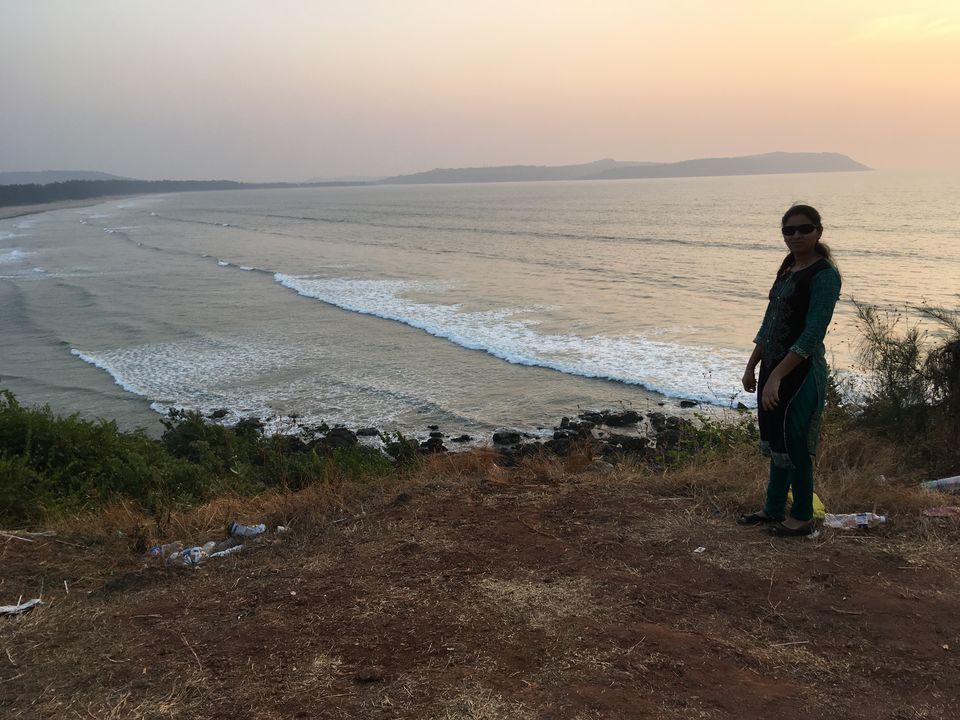 Sunset at Aare ware beach was really beautiful, its very difficult to leave this place you will feel relaxed at most here, after enjoyment at Aare ware beach we came back to our hotel. We had dinner at nearby restaurant and came back to hotel after some chats over phone with parents we went for sleep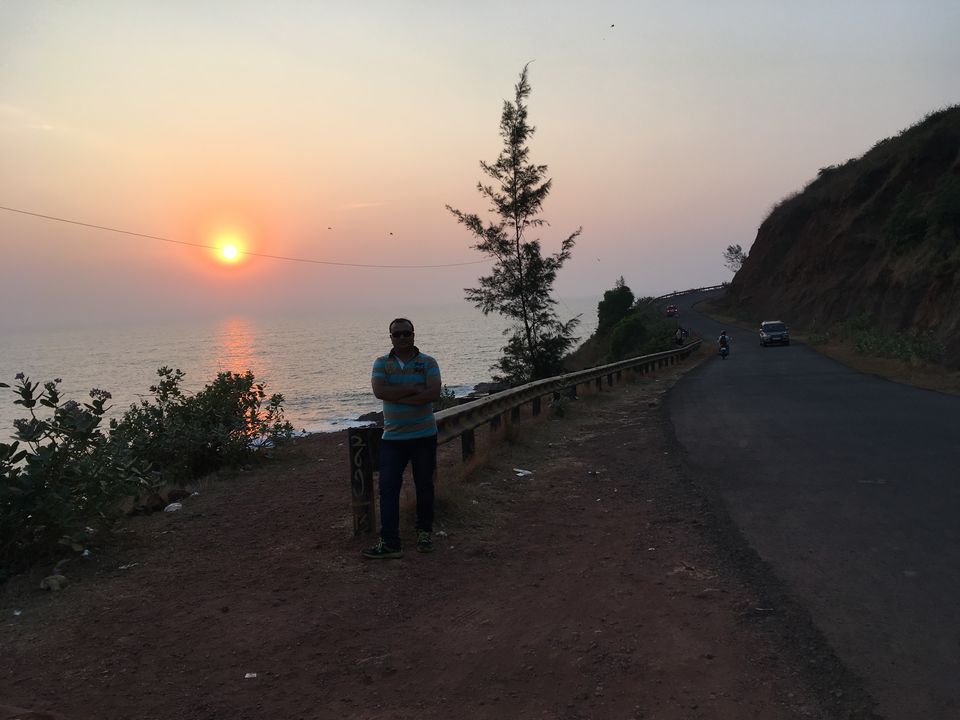 Day 2- Ganpatipule- Jaigad- Guhagar (30 Dec 2017)
Next day I woke up early around 6 am, As my wife Priyanka and my daughter Prarthana were in deep sleep, I decided to go alone at Aare ware beach again for to see morning scenes. It was beautiful morning that I witnessed ever.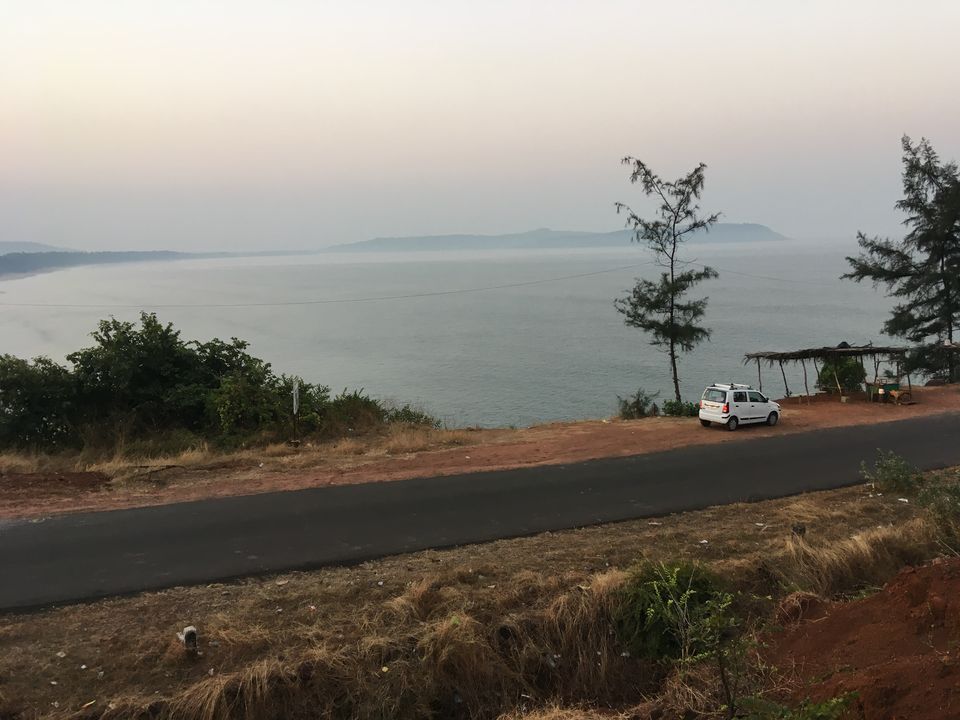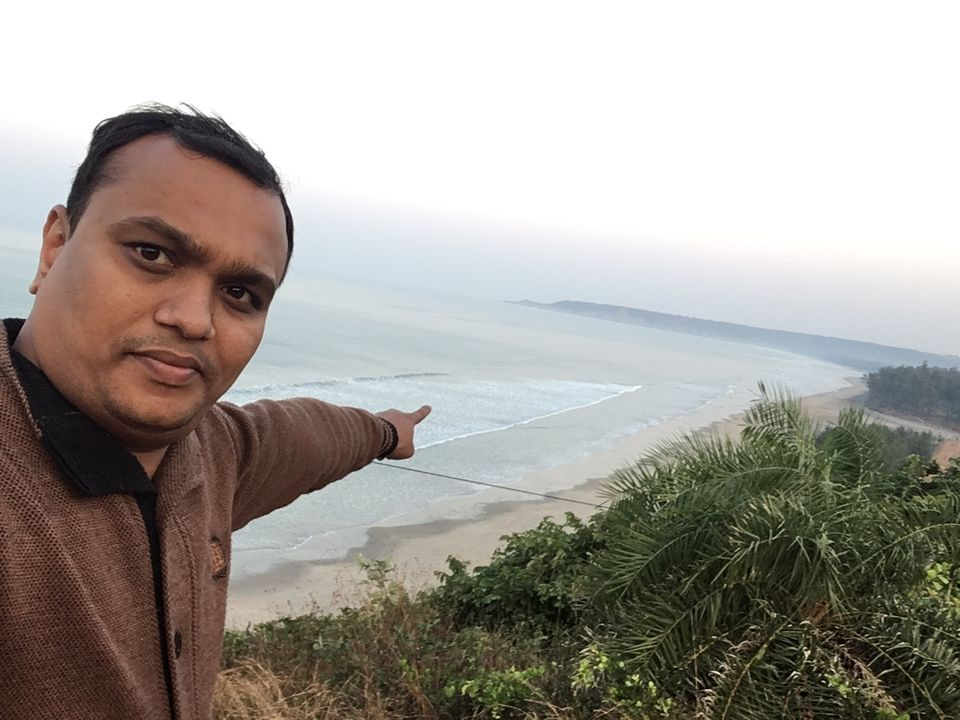 Around 10 am We visited Ganpatipule temple, After taking Darshan of Swayabhu Ganpati We have spent some time of Ganpati Pule beach. The temple location is really beautiful, Perfect Sea Facing Temple.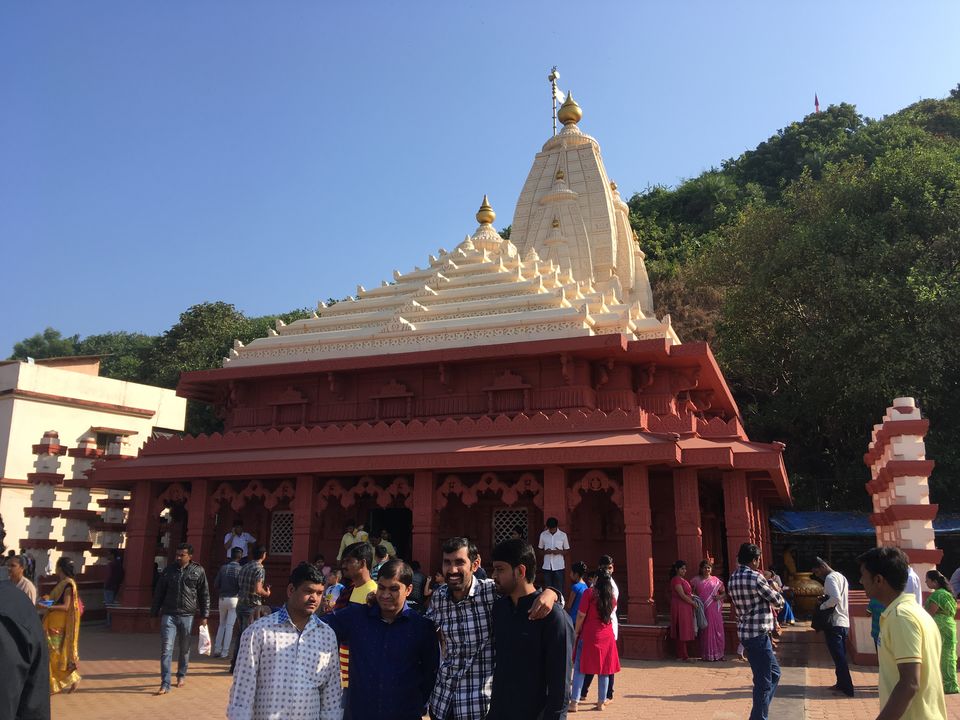 Now as planned we have moved towards Jaigad to go at Guhagar, The road condition from Ganpatipule to Jaigad was excellent with not so many vehicles on this route. Jaigad is famous for Jaigad Fort, Unfortunately we have missed this place because of lack of time. We had planed to Go by jetty (Ferry Boat). There is Ferry boat Service from Jaigad to Tavsal every hour, where you can load your vehicle in to it and cross Khadi and reach to Guhagar
My Daughter Prarthana waiting for Ferry boat
The Jetty experience was awesome as we all were traveling by ferry 1st time so all were excited. We Reached at Jaigad Port around 11.30 am and done waiting there for jetty. Finally Ferry came and We have loaded our Wagon R on boat. Once you reached at Tavsal you can easily reach to Guhagar, This is shortest route you can go with, this save your journey time.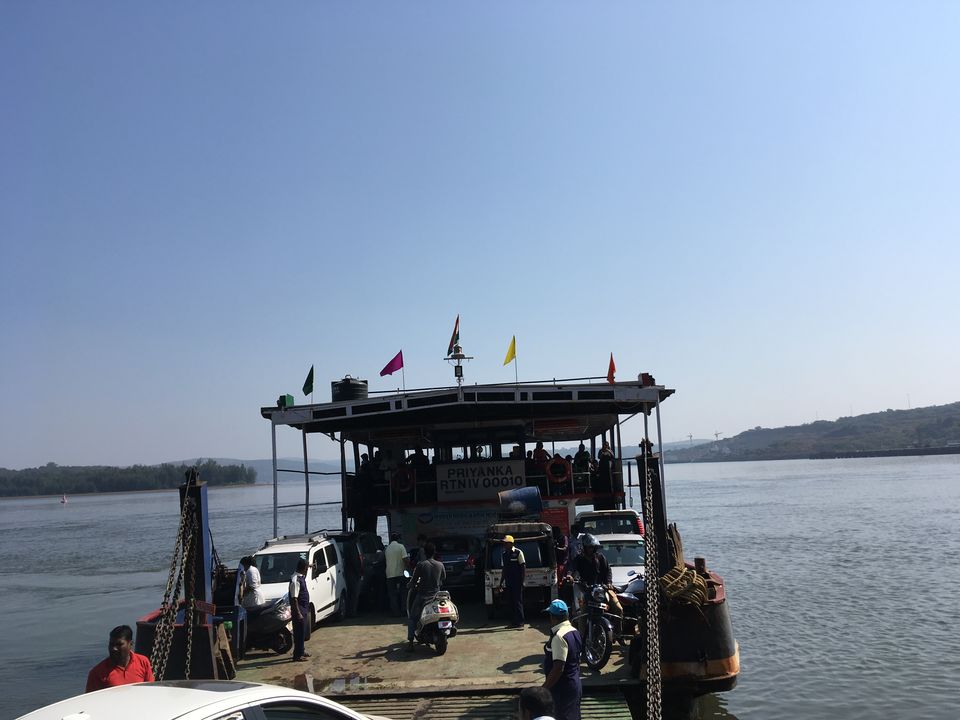 Once we reached at Tavsal, We moved towards Guhagar through narrow but well condition roads by the time we reach to Guhagar we all were hungry, we took our lunch at hotel Vyadeshawar vihar, They served us Veg thali and it was decent, after lunch we moved to Gokhale Kaka's Sagar Darshan beach house, Its beautiful home stay srounded with Coconat and Supari Trees. Unlike Ganpati Pule we had already booked the room. Mr. Shiniwas Gokhale is very humble person which have kept our room ready. There are so many staying options available at Guhagar Specially Home stay. If you want budget stay options i would recommand Home stay only. Guhagar beach is wakable distance 2 min from back yard of Sagar darshan home stay.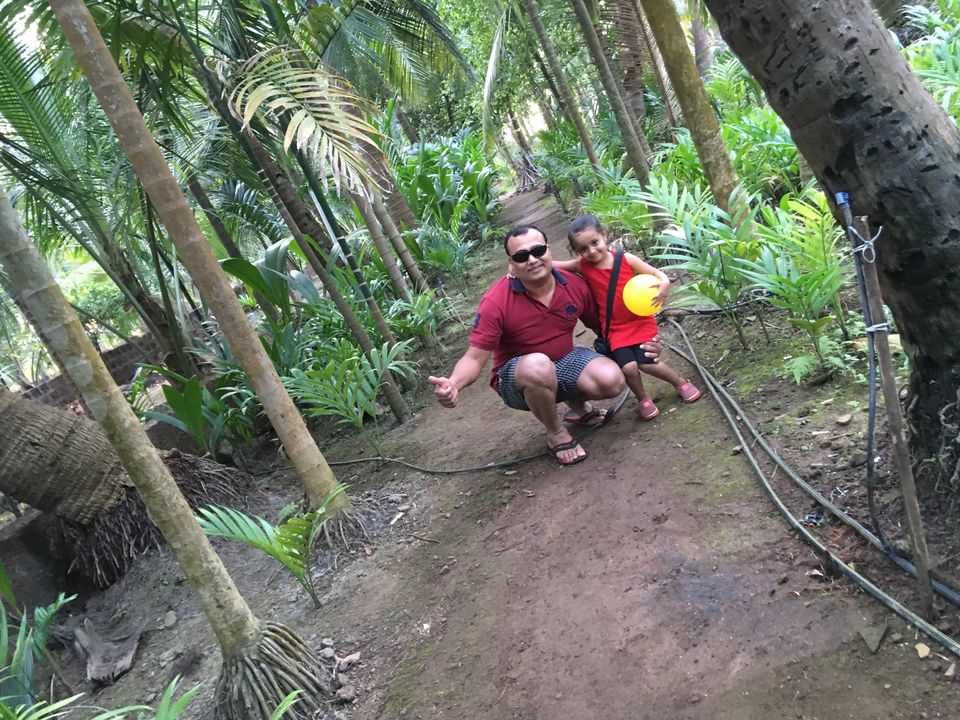 After some rest we were ready to go to beach, Gokhale Kaka served us good quality tea as refreshment. Guhagar beach is one of cleanest beach in Kokan, Beach is very long around 7 km. you can find some tea stalls and snack centre at main entrance of beach. If you have enjoy with no crowed then walk towards right side from main entrance of beach.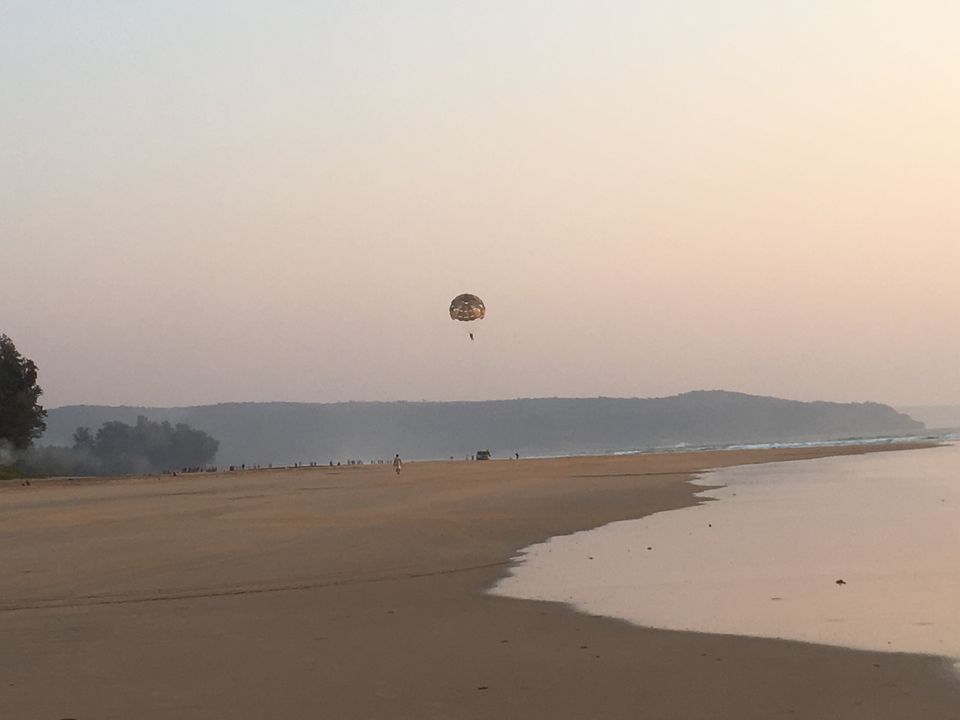 There was parasailing option available at beach, I have enjoyed it immediatly as soon as I reached at beach. Sunset experience is again very excellent. We came back to our room around 7 pm and had our dinner at at Hotel Yogeshwari. Next morning we decided to visit nearby places around Guhagar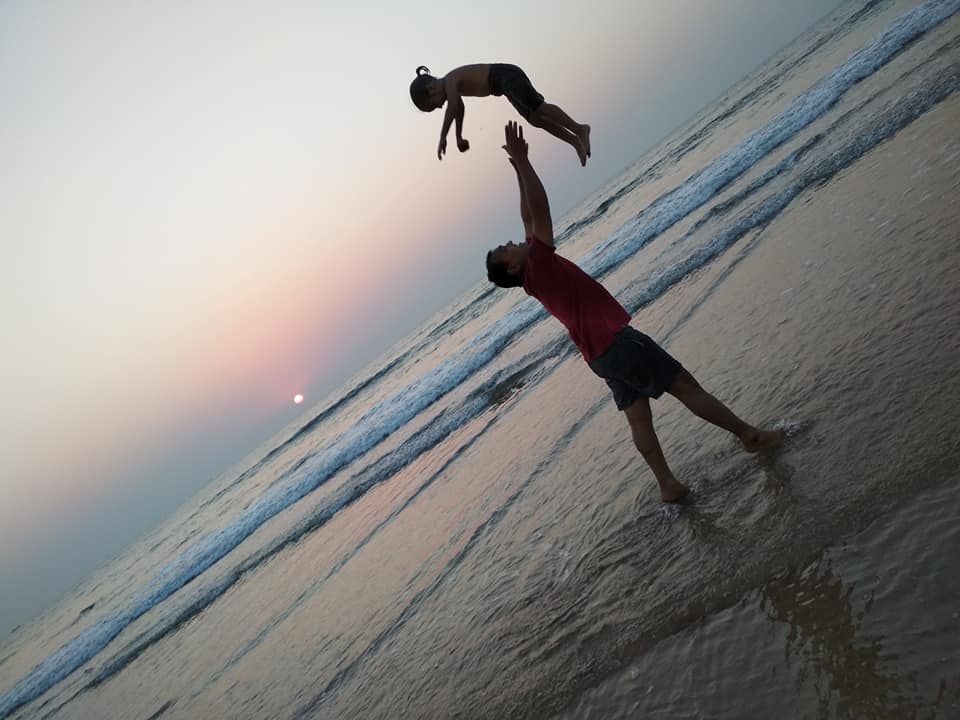 Day 3- Hedvi- Velneshwar- Anjanvel (31st Dec 2017)
We woke up bit late today and after doing breakfast started our journey towards Hedvi, Hedvi is small town located around 20 km from Guhagar which is fameous for Dashbhuja Ganpati Laxmi Mandir and Baman Ghal. Baman Ghal is main attraction of Hedvi where sea waves passes through narrow caves in rocks give opportunity to see splash of water in high tide. We missed this because it was low tide time.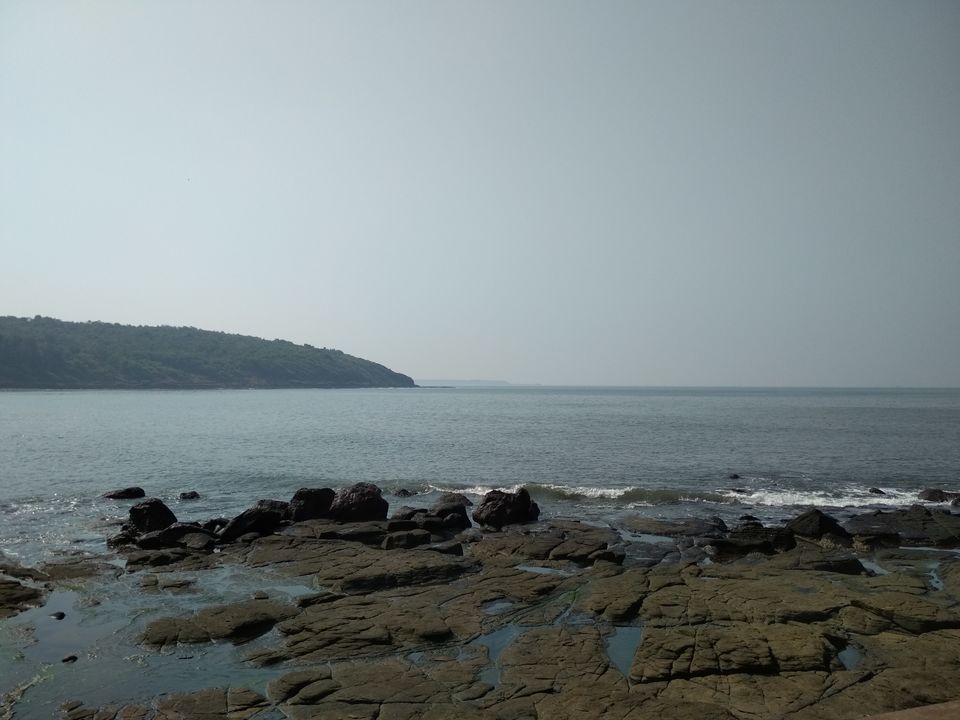 After Baman Ghal We moved ahed to Hedvi Ganesh temple, The temple is pieceful place you can relax here for some time after darshan.
Hedvi Temple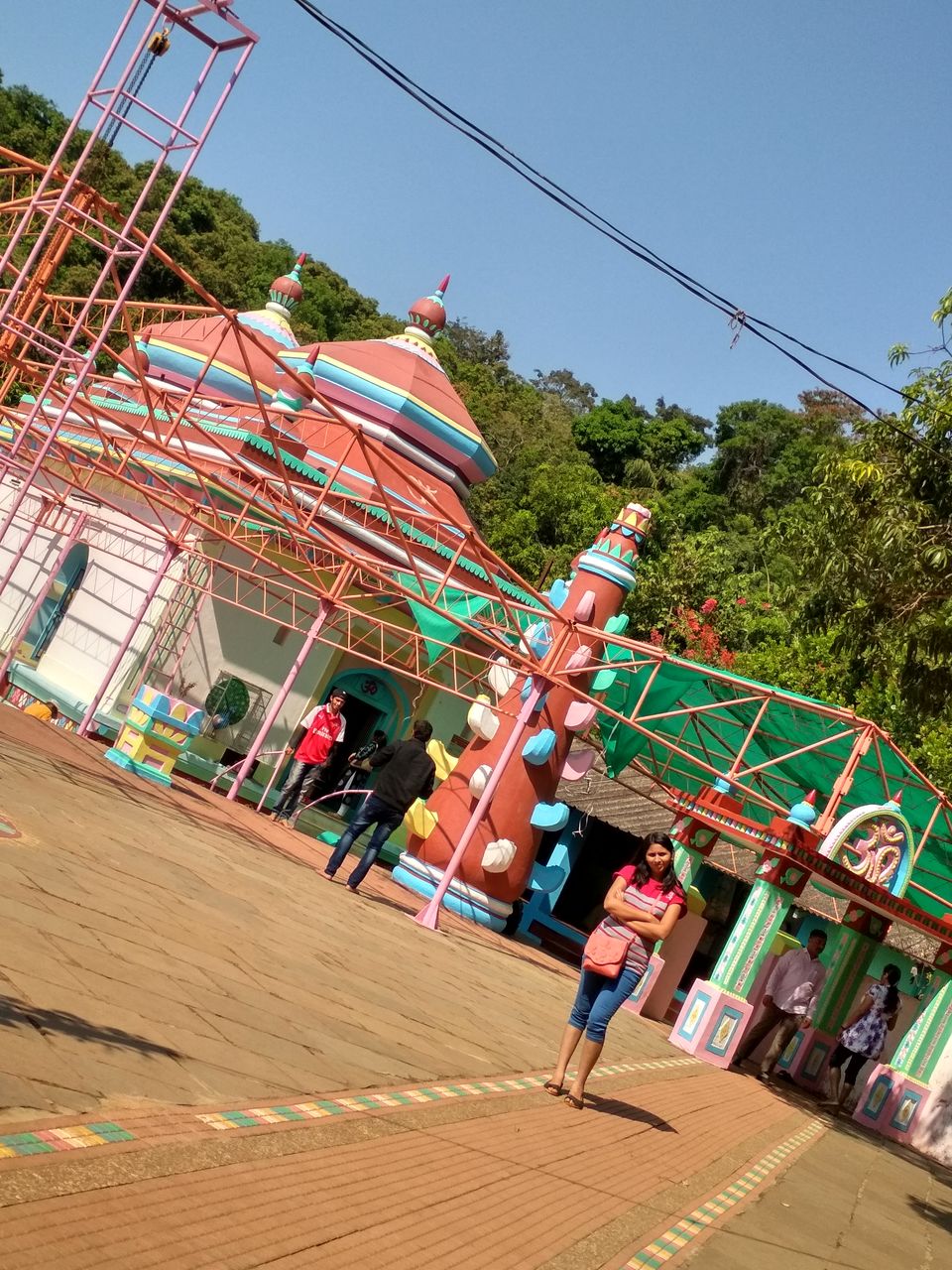 Our next destinaton was Velneshwar temple and beach. Velneshwar is around 5-7 km from Hedvi. Velneshwar is fameous from its Beaautiful Temple and beach behind temple.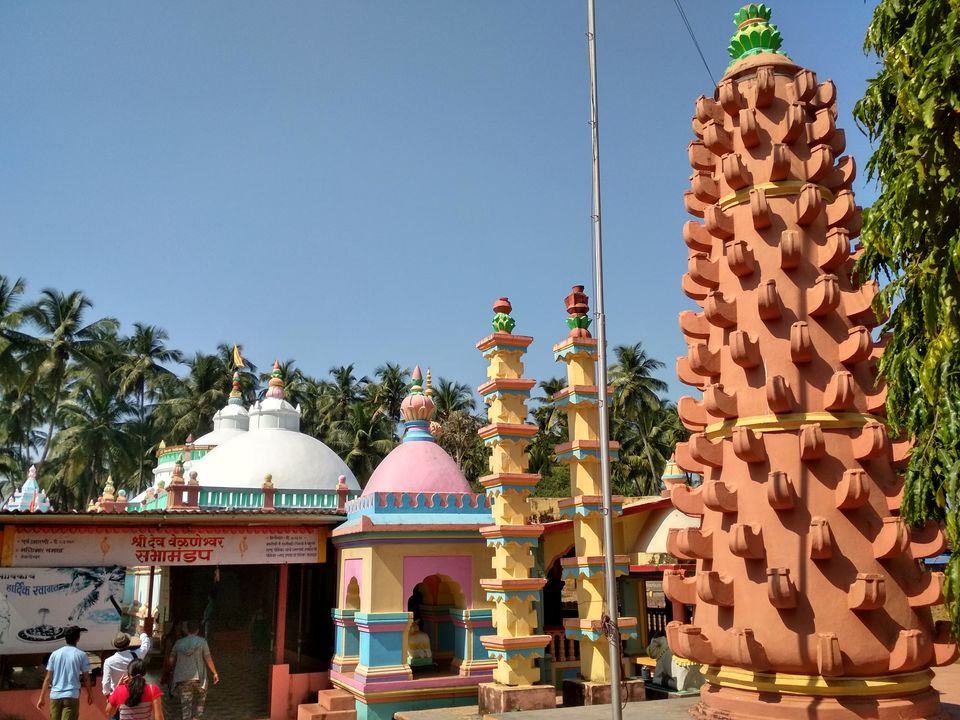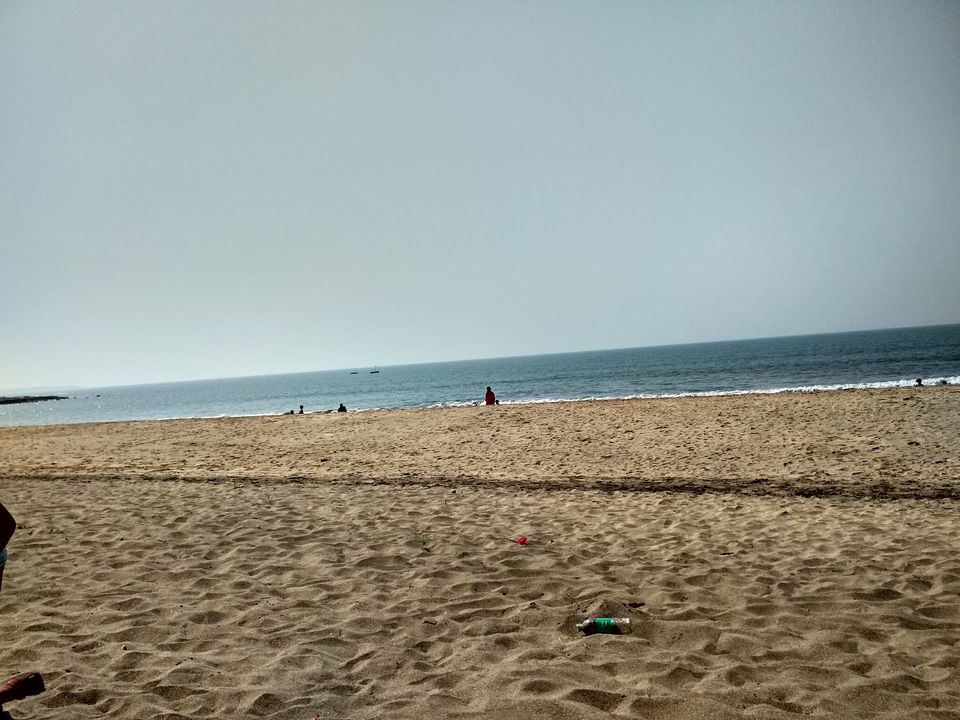 Around 2 pm we enjoyed our lunch at nearby hotel close to beach at Velneshawar. Now our last destination of the day was Anjanvel which is famous for its Light House and Gopal Gad. While returning from Velneshwar there is one village called Palshet which has blessed with nice nature and climate, We came to know that there is a shooting location of Marathi Movie KAKSPARSH at Palshet, the place called Nene Wada its on the main road to Guhagar from Hedvi and Velneshar. After wasting some time we moved towards Anjanvel,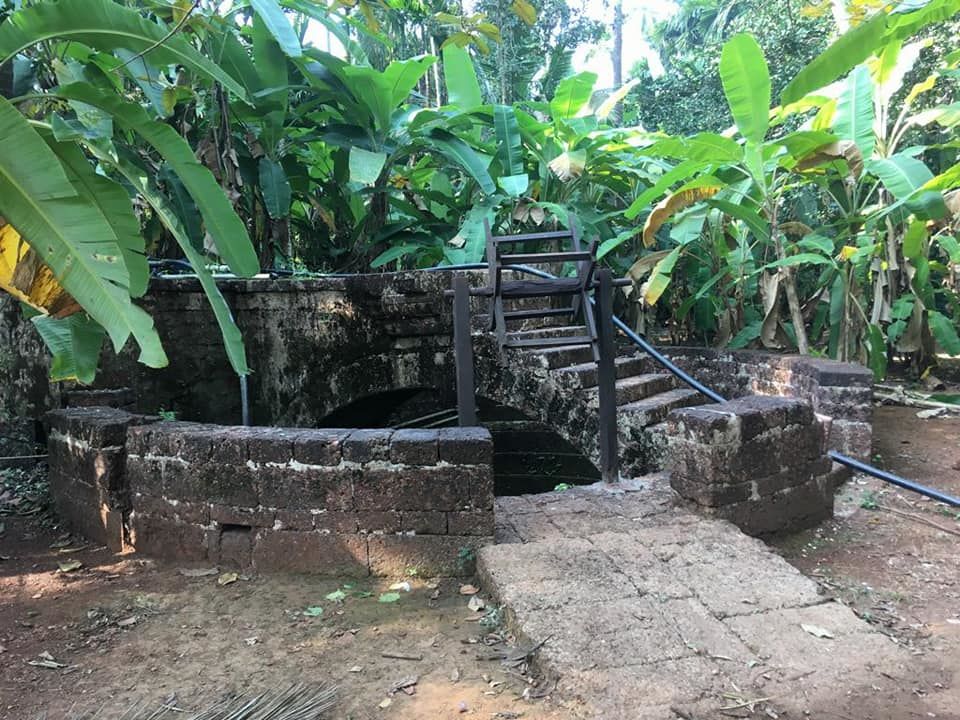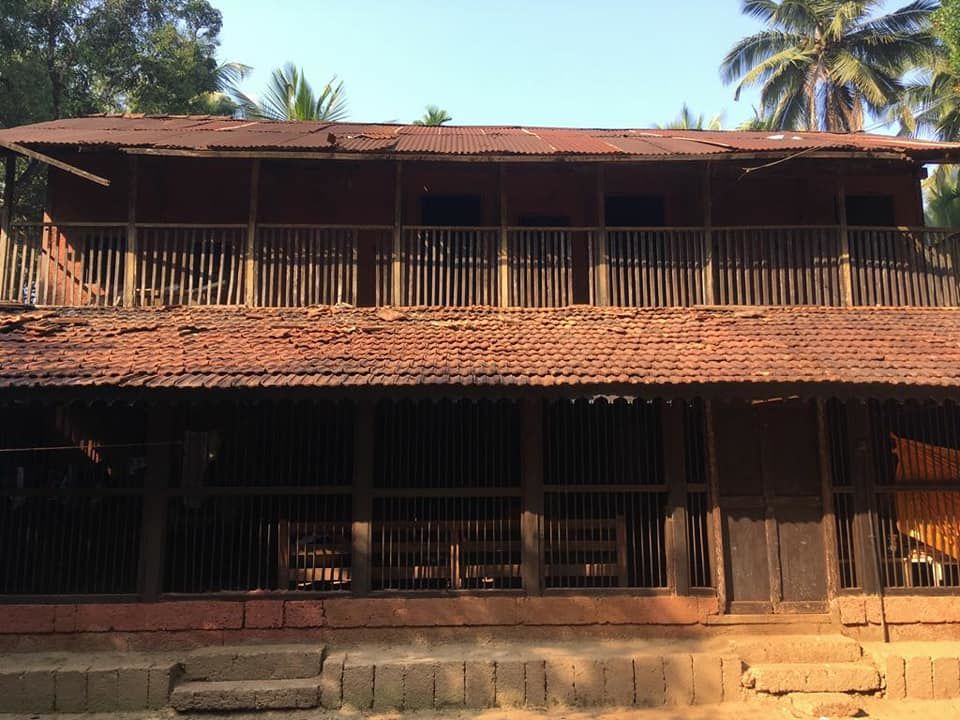 The roads for Anjanvel is very pleasant and will give you peace while driving on these roads. you can see the Dhabol Power plant - ENRON project on the way to Anjanvel. After crossing it, village starts we have reached to Gopalgad through Narrow roads through town, Gopalgad is located at very ancient place close to Arabian sea. Construction of the fort is now not in good condition, but the Fort Wall- Tatbandi (in Marathi) is in very excellent position to show us the breathtaking view of sea from fort. There is a small snack centre inside fort which is run by fort's caretaker family. The time to visit fort is 9 am to 6 pm. Mostly of travellers comes in between 3 pm to 5 pm because the another famous attraction of Anjanvel is light house which is open only in above timing. The operator who works here given us info and functioning of Light house. This light house is very old located at very awesome place. I could not stop my self being there at light house more than 30 min, my hunger to see the stunning view of sea from light house was not going down,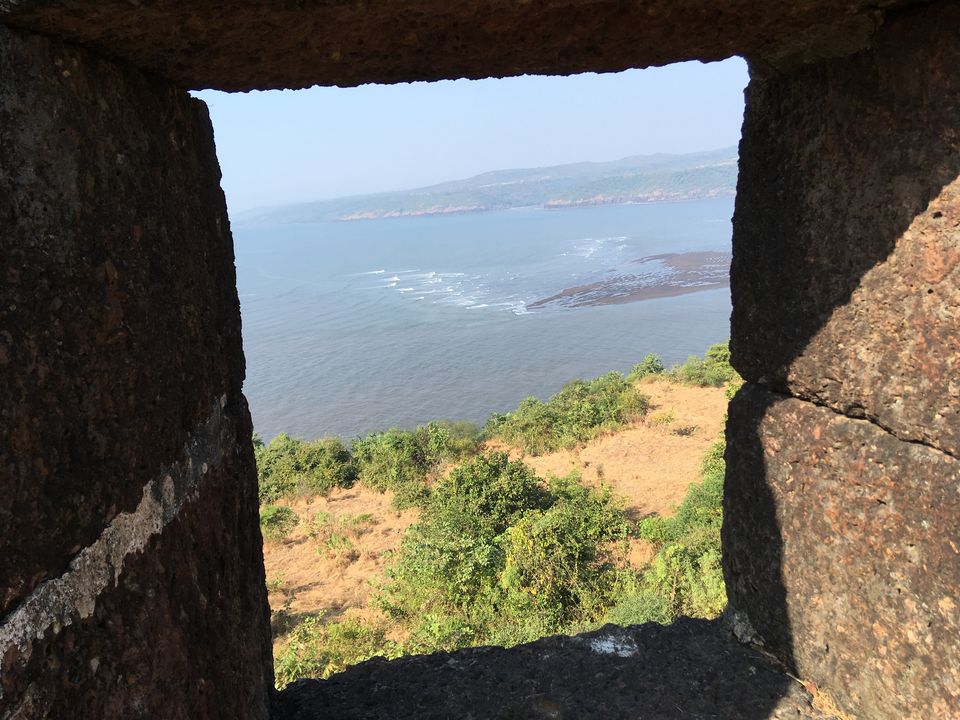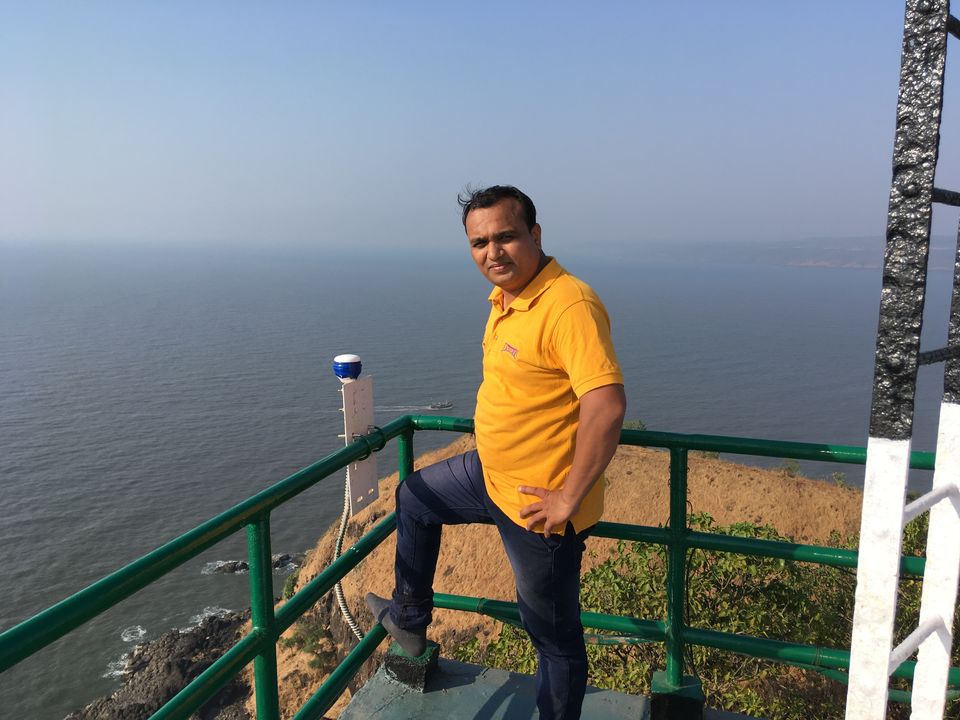 Finally we got down because we wanted to go to Guhagar beach to enjoy last evening of 2017. We moved ahed towards Guhagar with very nice feeling after seeing light house, around 5.30 pm we were at Guhagar beach to enjoy sunset, the beach was having more crowd than yesterday as everyone came there to say good bye to 2017. After spending one and half hour we came out from beach to our home stay, After getting ready we moved to have dinner at Mrs. Archana Khare's place where we had already ordered our meal and Ukdiche Modak. we came back around 10.30 pm after dinner. After spending 2 hrs in chating with travellers of our nearby room. we sent to sleep.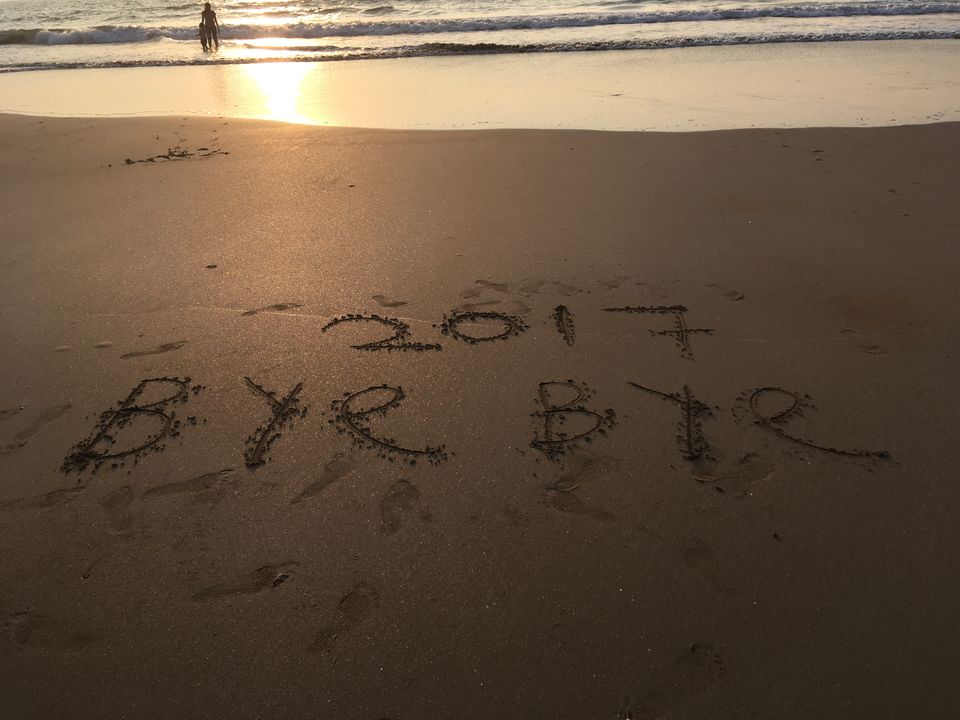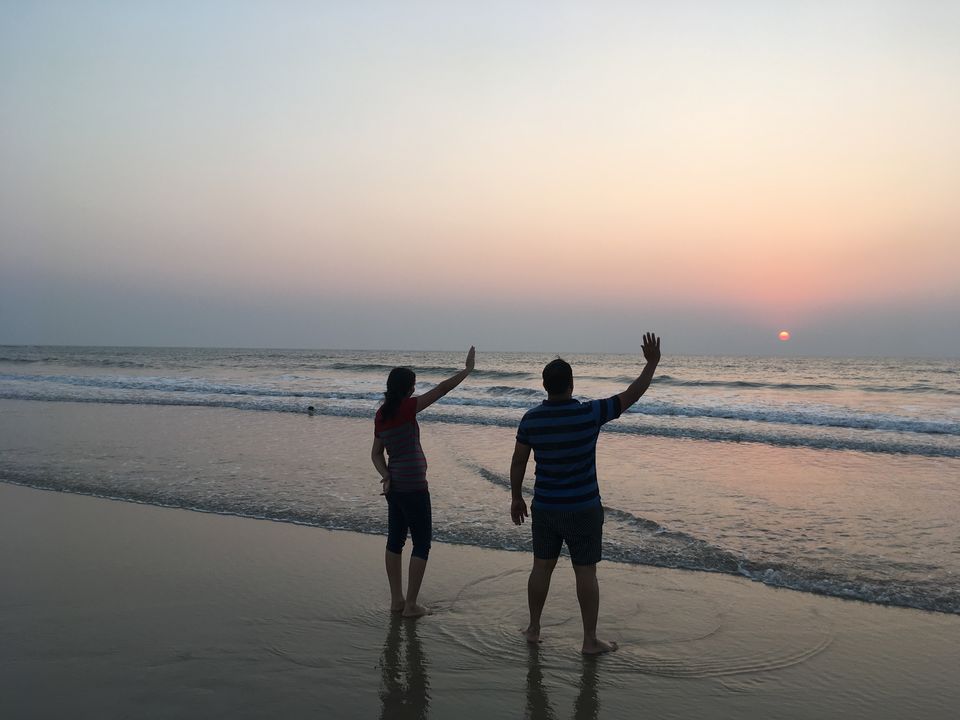 Day- 4 -Guhagar- Dervan- Chiplun- Pune (1st Jan 2018)
As usual I woke up early and wanted to enjoy morning breeze at beach, I moved there alone and experienced first beautiful morning of 2018. I love the waves sound specially in morning.After some time I came back in room and wanted to return back to Pune. My mood was totally against to go at Pune because who wanted to leave such beautiful nature but from tomorrow wanted to join job, so I was not having any option other than come back to Pune.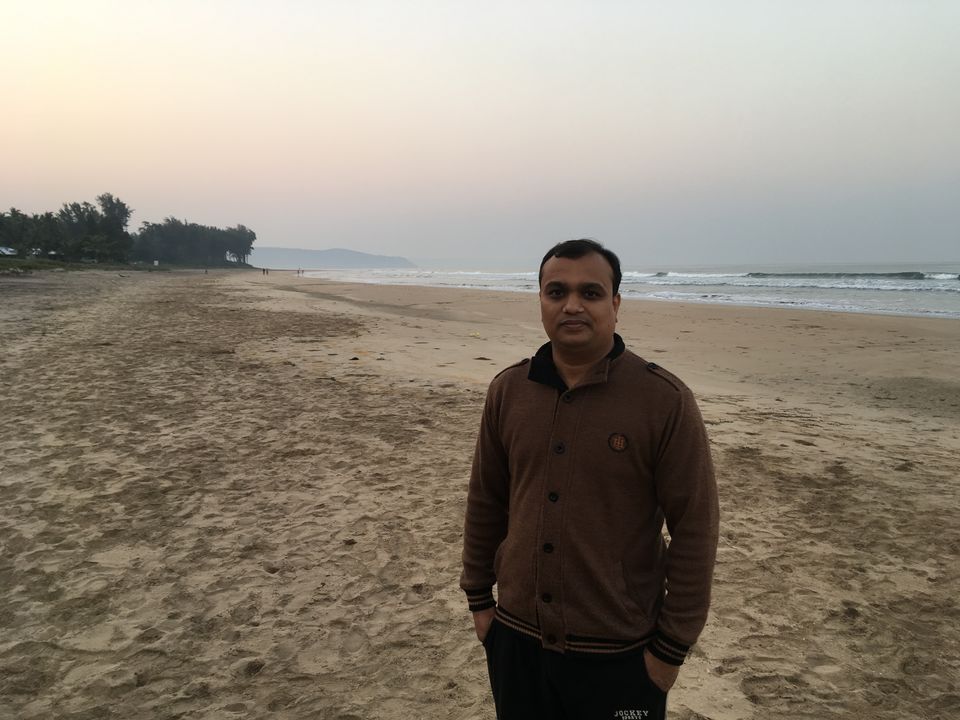 There two temples which we wanted to visit today, the one is Durga Devi Temple and second one is Vyadeshwar Temple. We visited both temples.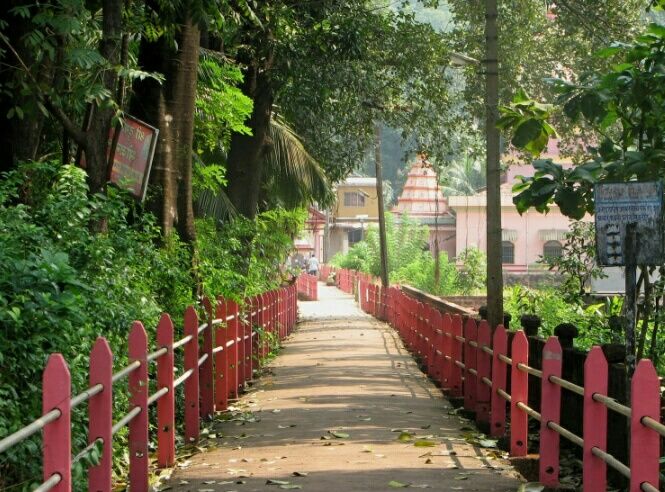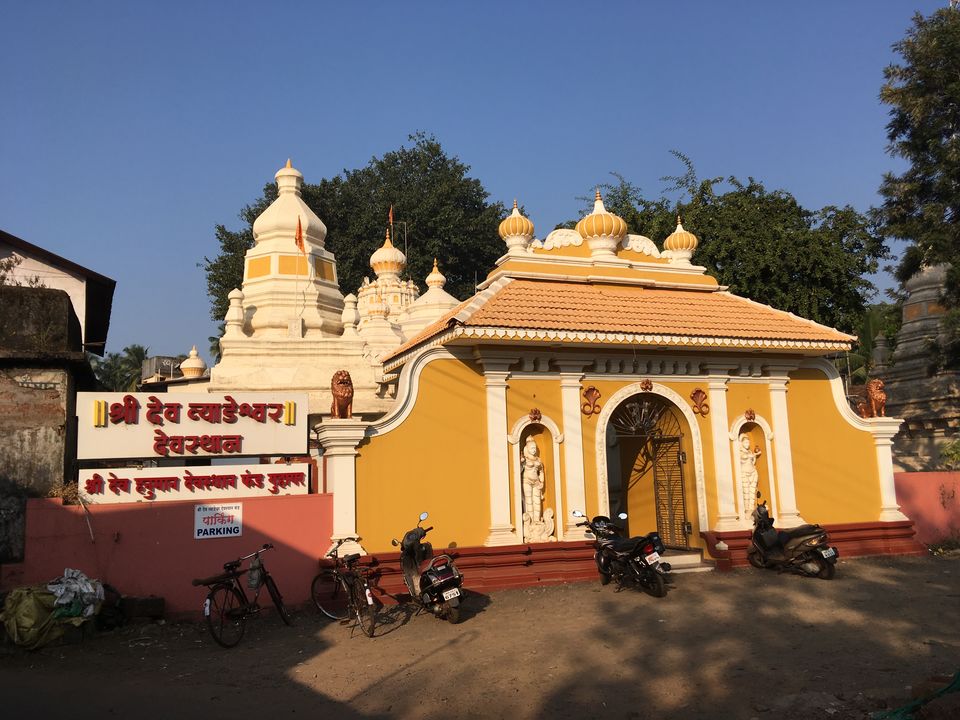 As while in our return journey we had 2-3 route options for Pune. Mr. Gokhale advised us to visit Dervan which has Shiv Shrushti. I was also thinking to go by dapoli route where we can cover one more spot that is Keshavraj Temple at Asud near Dapoli. After so much discussion we decided to visit Dervan which is located at 19 km from Chiplun. This memorial is known as 'Shivsrushti' or Shri Samarth gad. It was established by Shree sant Sitarambua Walawalkar Trust.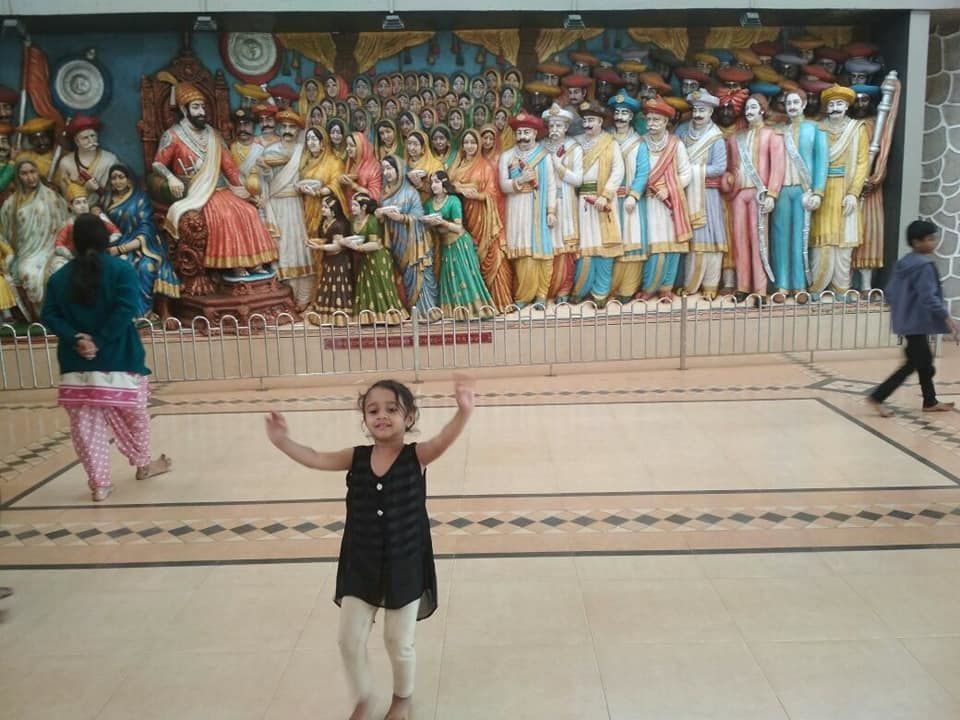 After visiting Dervan we moved ahed to Chiplun, by the time we reach at Chiplun it was 1 pm and decided to have lunch at Famous Hotel Abhishek, After enjoying meals we moved ahead towords Kumbharli Ghat. We reahced till Satara by 4.30 pm but after Satara Huge Traffic jam near Shirval welcomed us. Unfortunately we wasted 2 hrs beacause of its jam. Finally we reached to Pune around 8 pm. Thats way we have ended with our Momorable Kokan Trip.