Mumbai is not the only place here, just so you know ...!!
Maharashtra is not all about Mumbai & Pune, there is more to offer you which are untouched and unknown... it's also called land of dream, land of opportunity, land of Lord Ganesha, land forts of Shivaji Maharaj, land of unsullied beaches, land of Alphonso mango, land of beautiful sunset, land of Vada Pav & land of Koli fisherman...!!!
Maharashtra are one of the prefect amalgamations of sun,sand and surf over long coastine with Arabian sea.... calm, still and untouched by the maddening crowd.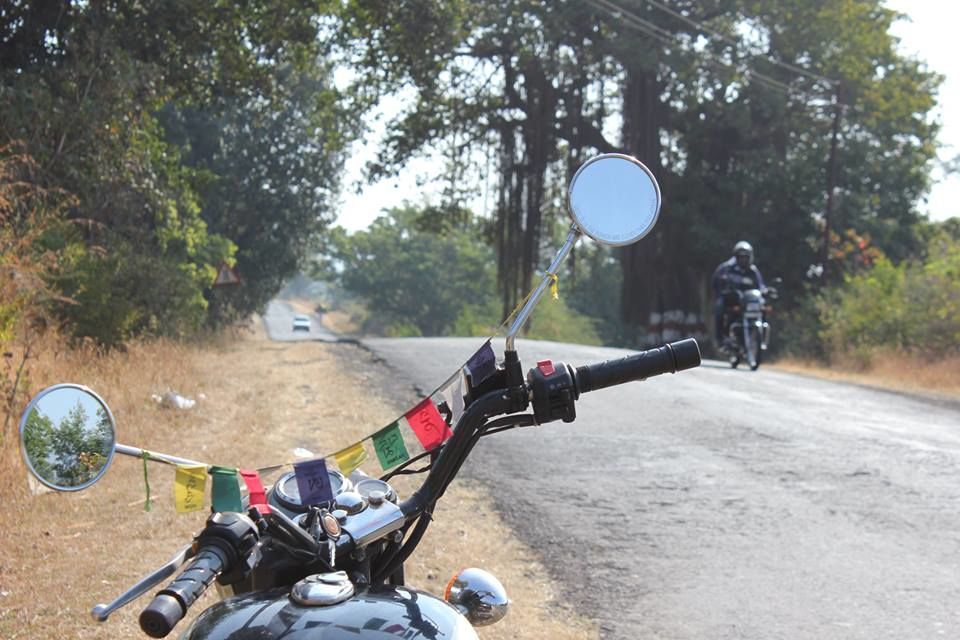 Charles Metcalfe, one of the ablest of the British officials in India & later acting Governor-General said "India contains no more than two powers, British & Mahratta, and every other state acknowledges the influence of one or the other. Every inch that we recede will be occupied by them".
Maharashtra occupies the western and central part of the country and has a long coastline stretching 720 Kms along the Arabian Sea. One of the more prominent physical features of Maharashtra is the Deccan plateau, which is separated from the Konkan coastline by 'Ghats'.The Ghats are a succession of steep hills, periodically bisected by narrow roads. Most of the famous hill stations of the state are at the Ghats. Maharashtra is the third largest state by area in India.The Western Ghats better known as Sahyadri, are a hilly range running parallel to the coast, at an average elevation of 1,200 metres (4,000 ft). Kalsubai, a peak in the Sahyadris, near Nashik city is the highest elevated point in Maharashtra. To the west of these hills lie the Konkan coastal plains, 50–80 kilometres in width. To the east of the ghats lies the flat Deccan plateau.
Here is the journey to seeing the unseen of Maharashtra..!!
08 Jan: Arr. Mumbai
Was excited to land in Mumbai as it always fascinates us for it's bindass living and bindass (cool) language..Apun aa rela ha bhai!!.. Zakas ...!!
Off to my hotel by ola taxi which is best economical means to travel for budgeted travellers.
After unpacked, changing clothes, freshening up, we were on our way to take the rented bike.. before you get your rented bike you need to full fill the formalities like need to given them your passport, security amount of INR 10000 (which they will refund to you once you finished the tour and handed over the bike to them) & picture and a copy of contract duly signed.
After finishing all the formalities .. we were ready to conquer Maharashtra by our heavy metal chariot..!!.. Jai Maharashtra ....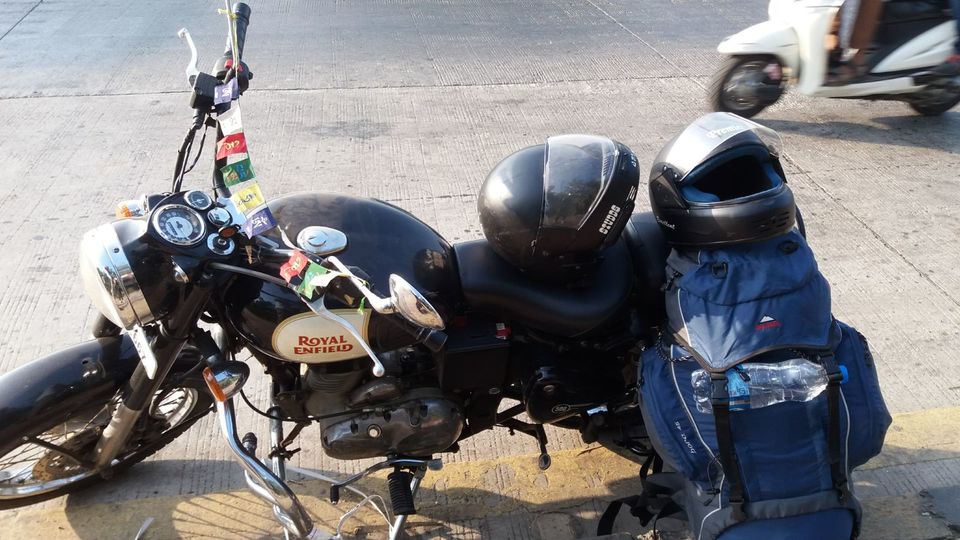 Later we went for a test drive to see the dream city by our royal enfield bull.. so she can understand us and we understand her :) as we are companion for coming weeks (sukh-dukh ke sathi - companion for the moments of sadness & happiness ) .. went to Juhu beach and enjoy the sunset with maddening crowd. back to base, packed the stuff to next day enthralling expedition .... !!
Slept with a dream in a dream city !!
09 Jan: Mumbai to Lonavala (115 kms / 04 hrs approx.)