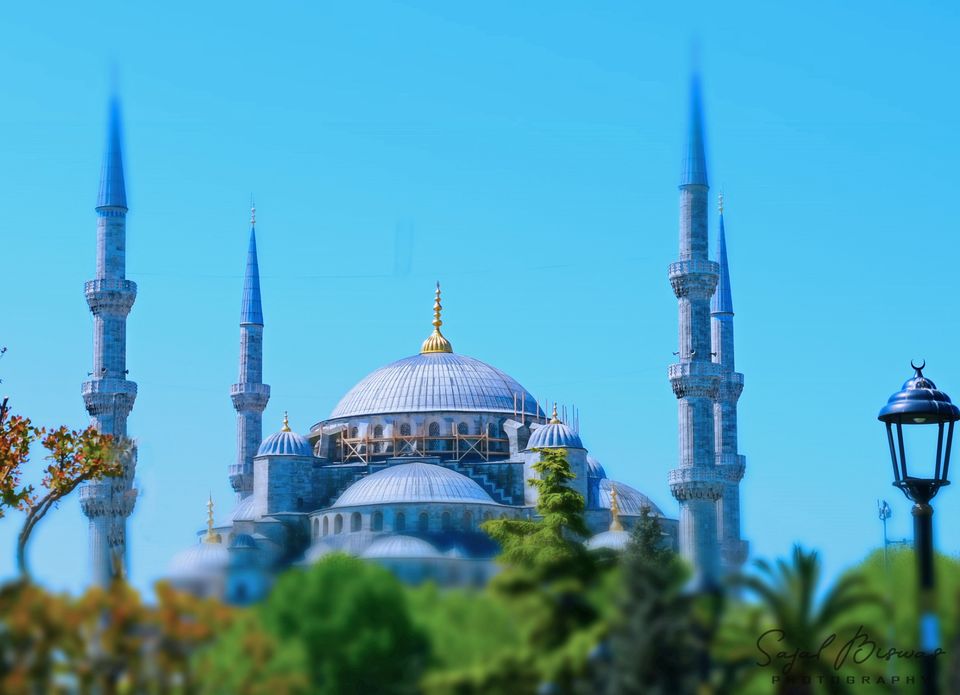 Turkey - The Ottoman Empire was always on our list. Finally the day arrived and we started our journey from Hyderabad. We did book our flight with Qatar Airways and had transit at Doha to reach Istanbul.
There are two main palaces, which are recommended for tourists specially first timers to stay in Istanbul - Sultanahmet and Taksim square.However in case you love to spend your vacation at a clam and quite place, you have to choose the Asian side. Uskudar can be a nice choice for the same. As this was our first visit to Istanbul. We chose to stay at Sultanahmet and spent one night at Taksim square before leaving.
One should always take airport bus service (Havabus) from airport to reach to Taksim square (11TL). Then take T1 tram to reach Sultanahmet (Take Istanbul kart from ticket vending machine). You should walk a little from the bus stop to tram station. Make sure to download a offline map of the city. Simple!!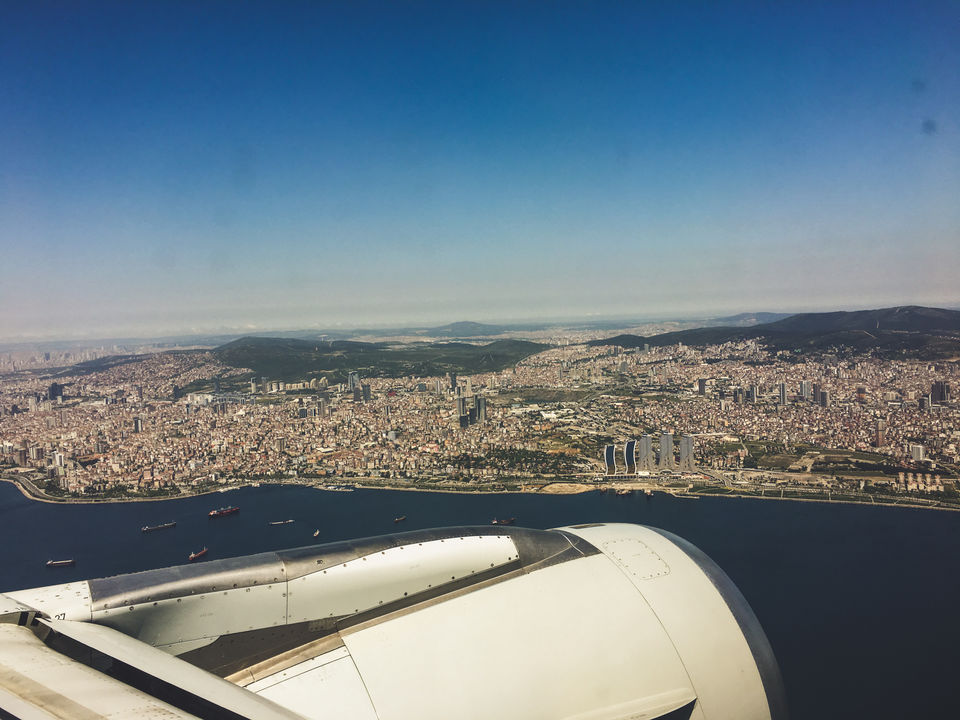 After having a full Turkish breakfast, we started exploring the city. If you are staying in Sultanahmet, walking is the best option to roam around.
Make sure to have some Turkish lira. There are many exchange offices near by. However you have to check few places to see where you are getting the best deal. We got one buddy near grand bazaar and he was always giving 5Tl more compared to other exchange offices. Do not exchange your money at airport. Just exchange a little amount to reach the city centre.
We started our day by visiting Blue mosque, followed by Basilica's cistern, Hagia Sophia, Topkapi palace. These unique Ottoman architectures will leave you spellbound already.
Without any further delay we boarded T1 tram to Eminonu and started walking towards Galata bridge to have fresh mackerel fish sandwich. Yuumm !! You can gaze at the beauty of Galata tower from this place while having your fish sandwich. If you are interested then visit spice bazaar just across the road. The aroma inside the building is actually very satisfactory if you are a foodie. The traditional Turkish icecream is a must have infront of spice bazaar. I took a nice video of their performance and will share with you guys soon.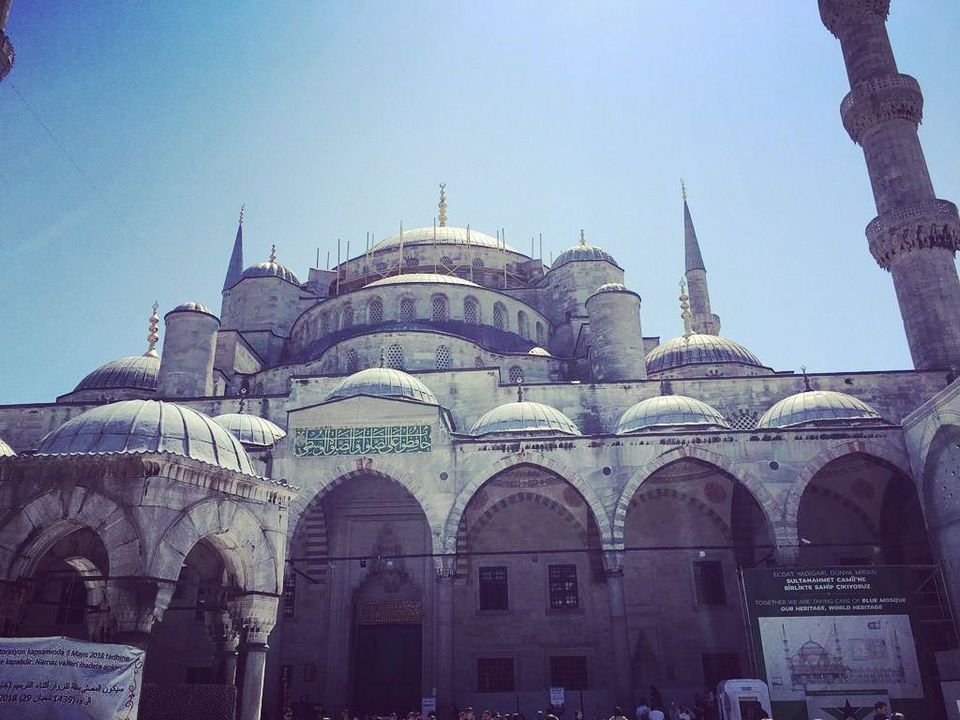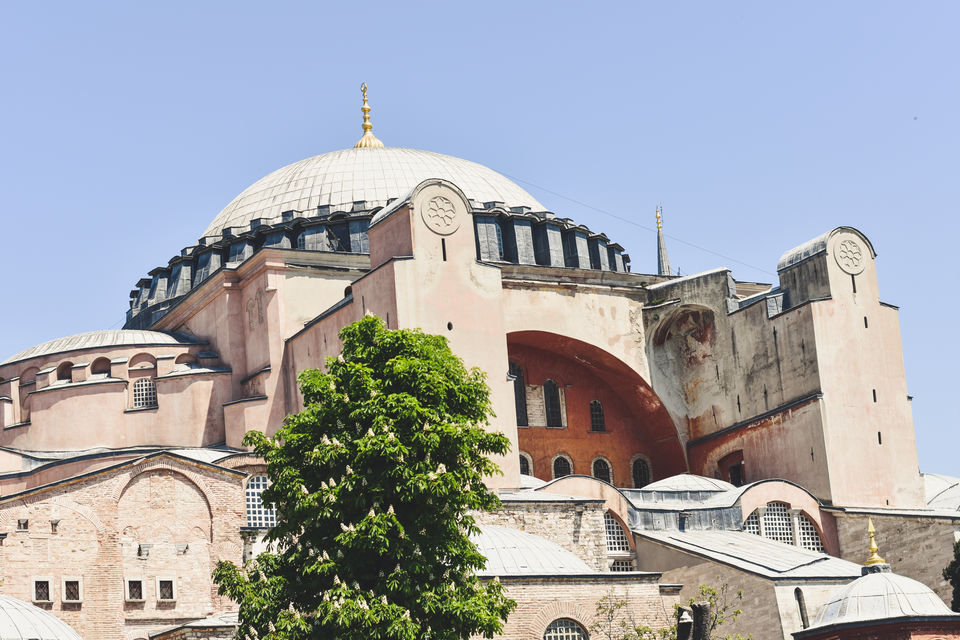 Explore the Asian side :
Early morning we started for Galata tower. The queue was not very long. We took our tickets, boarded the lift and then climbed the stairs happily and reached the top. The 360 degree unobstructed view of Istanbul was just infront of us. We captured the city view from all possible angles and came down. There is a cafe up there and you can spend some good time with your Latte, while enjoying the view.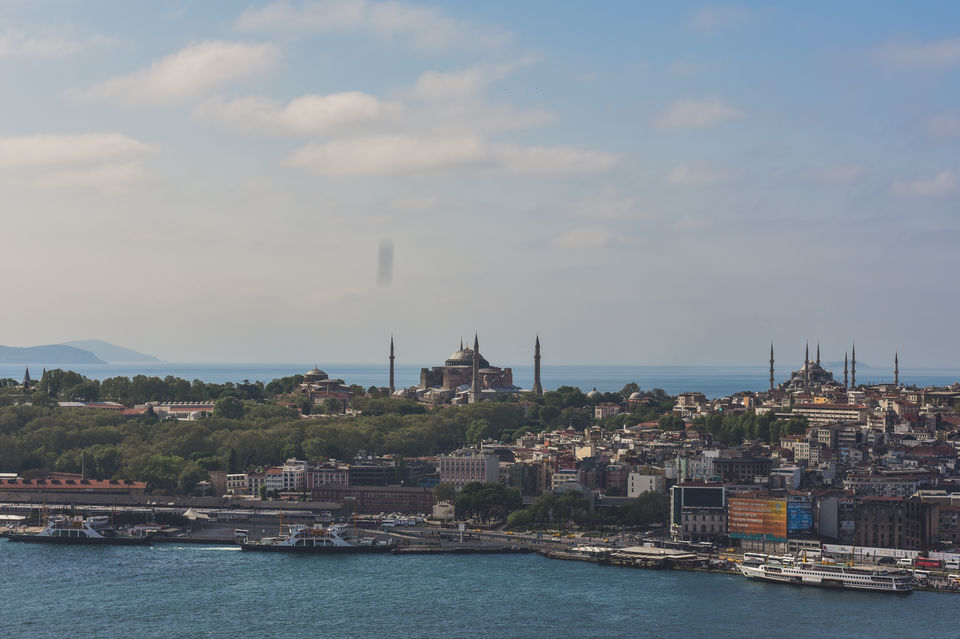 We came to Eminonu to catch boat as we can't miss visiting Asian side of the city. While on the boat we enjoyed looking at the beautiful skyline of the city including Galata tower and Hagia Sophia. 15 minutes of ride ended in blink of an eye.
We started walking following the river front side walk and visited Hyderpasa and the ever cute maiden tower.
In case you have time, you can explore more on Asian side. However we came back to visit Grand bazaar. It gave me the feel of Hogg market, Kolkata. In case you are from Kolkata,you will know it!! While in Grand bazaar, you can do some shopping of souvenirs to bring back home or indulge your taste buds with some turkish delight and baklava.
Explore Taksim square :
We reached Taksim square by taking T1 and started our day by visiting Dolmabahce palace. The architecture is mesmerising hence without any delay we started capturing photos. There is a small cafe adjacent to the palace garden. Take a cup of Turkish tea and enjoy the view of Bosphorus. You can see so many seagulls eagerly waiting to be friends with you.
Taksim square is the most happening palace for night out. You can take a walk on Istiklal street, enjoy the heritage tram ride eat local food and do shopping. This place will never let you get bored. We came back to our apartment very late on the same day. Could not sleep whole night as we had a morning flight to catch. The airport bus starts from Taksim square only, so it's very convenient to walk till the bus stop.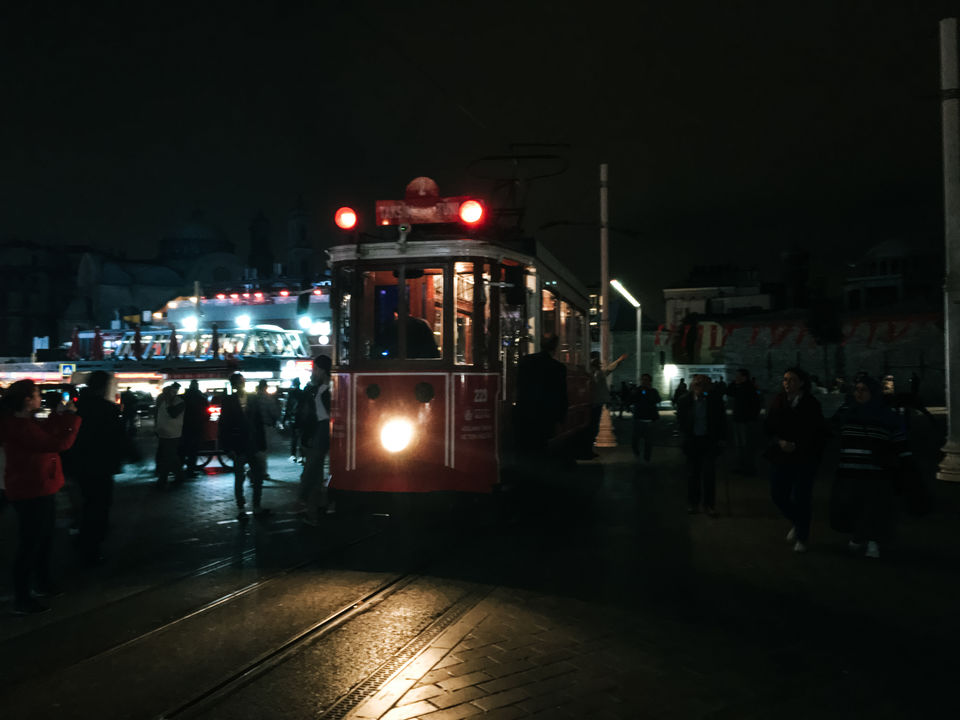 It was very hard to leave this beautiful city but finally we left for home by making a promise to come back someday soon.
I am adding day wise photo blog of our trip. Please enjoy and share your feedback !! Feel free to contact me for any tips and tricks .
Frequent Searches Leading To This Page:-
Turkey Tour Packages, Turkey Tour Package, Turkey Holiday Packages, Budget Turkey Tour Packages, Turkey Tour, Places To Visit In Turkey During Summer, Turkey Tour Packages From Delhi