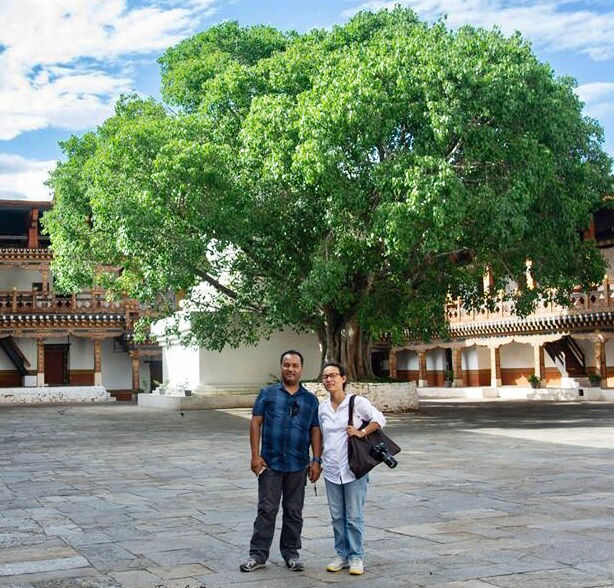 Travelled from Tura, Meghalaya, India to Phuntsoling, Bhutan driving our own car with Family on board. Reached Phuntsoling at 2:00 PM and proceeded straight to the Immigration Office located below Druk Hotel and by 3 PM we completed our travel permit to Thimphu and Paro. We were helped by Mr. Jigme Tshering, Senior Travel Agent and Mr. Sangay Therbum (+975 77 44 46 38). We then proceeded to halt at Hotel Pelri nearby which had a decent 3 star accommodation. Later we enjoyed strolling around Phuntsoling in the evening and after having dinner we retired for the day.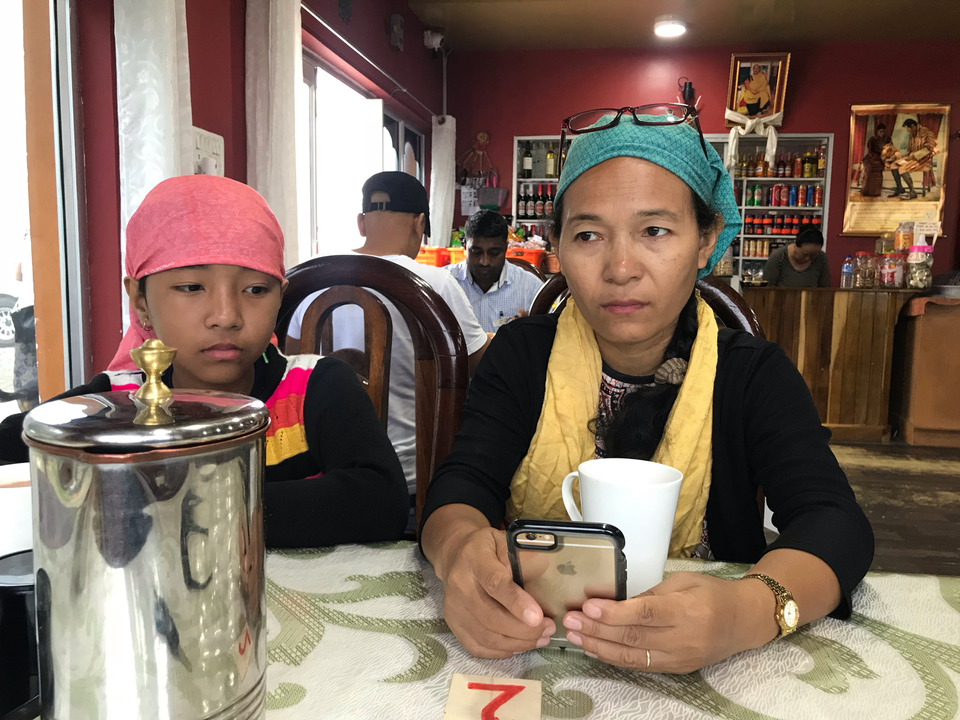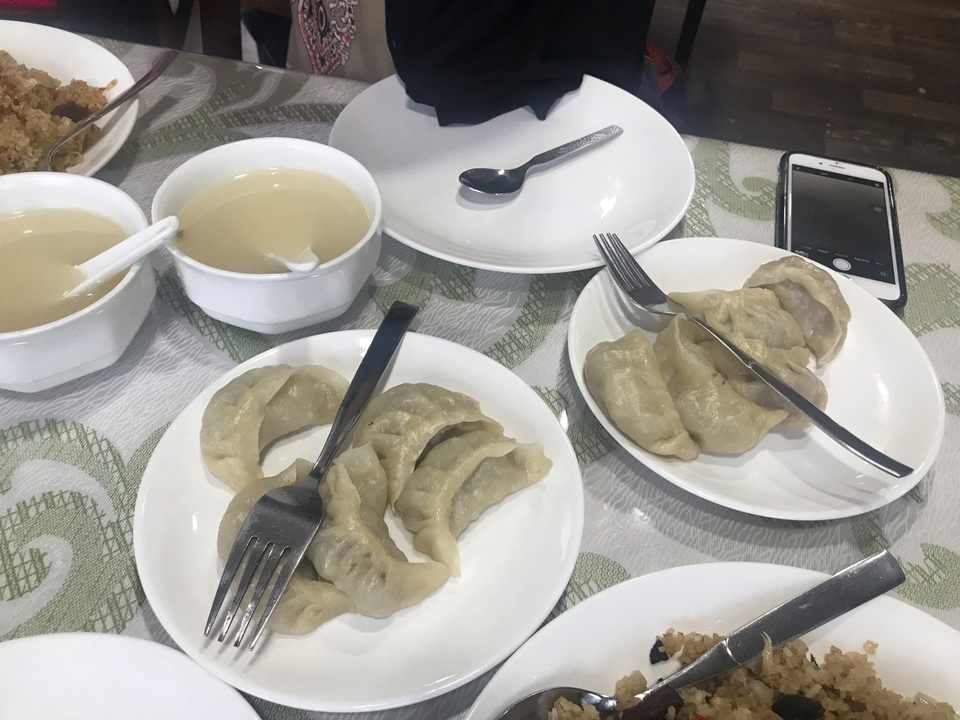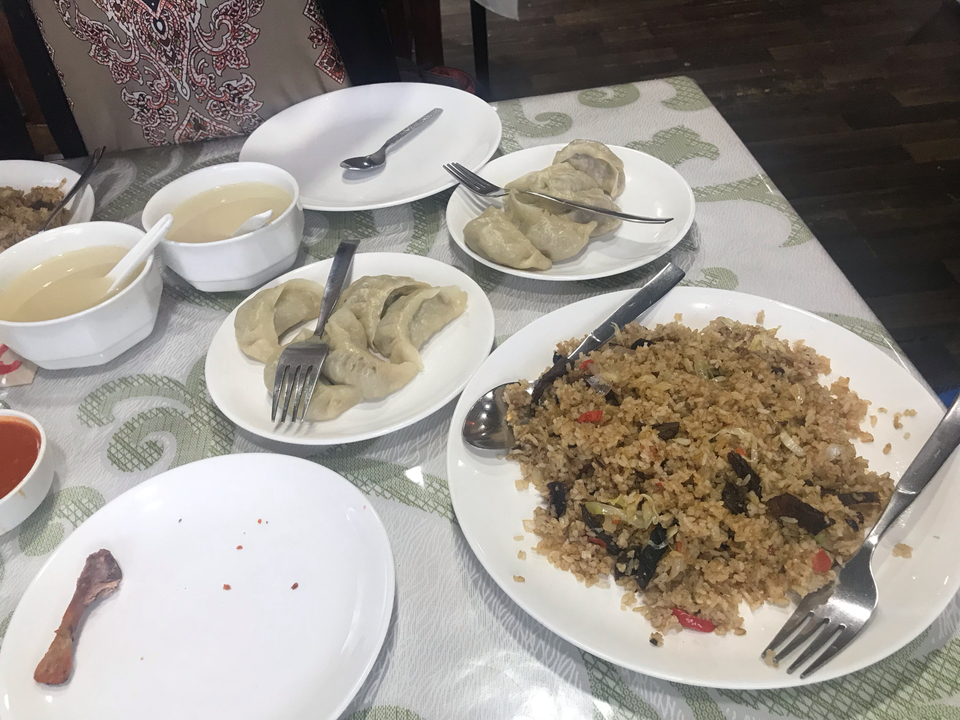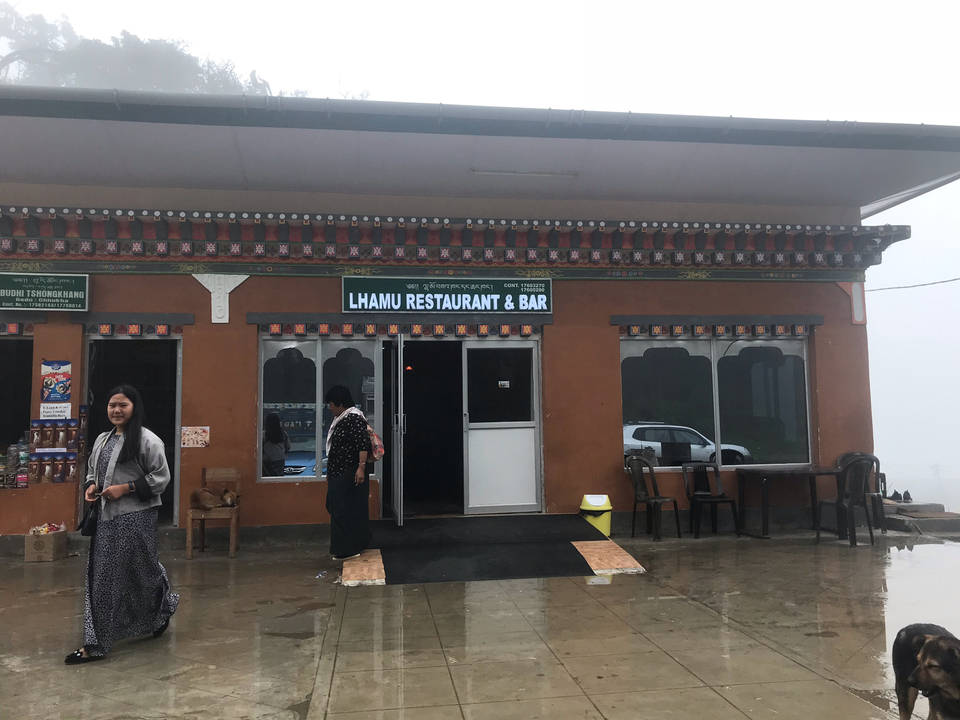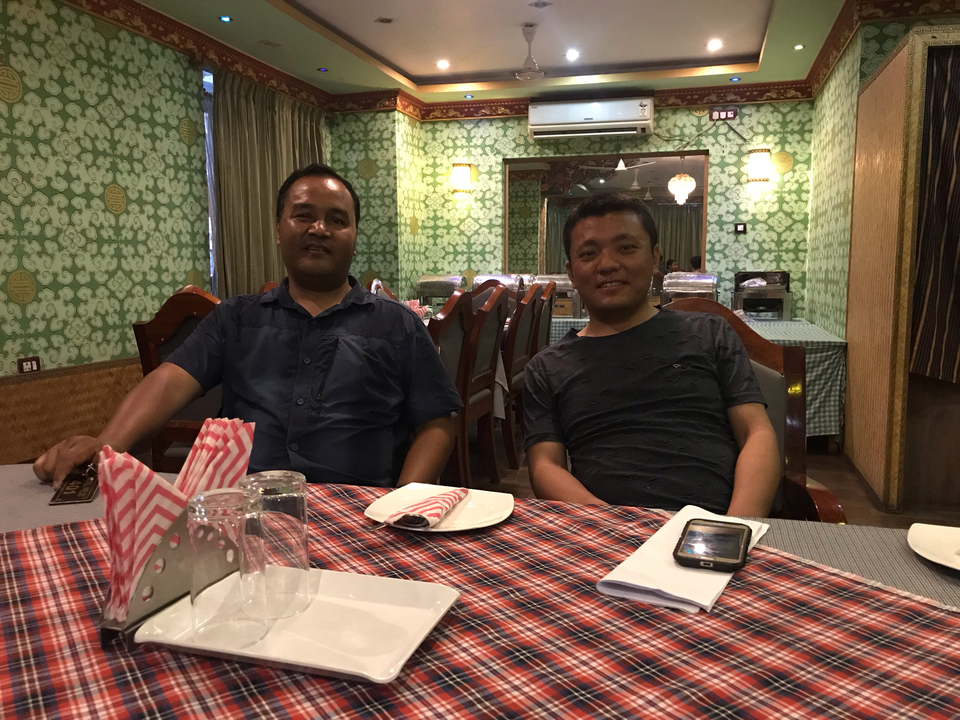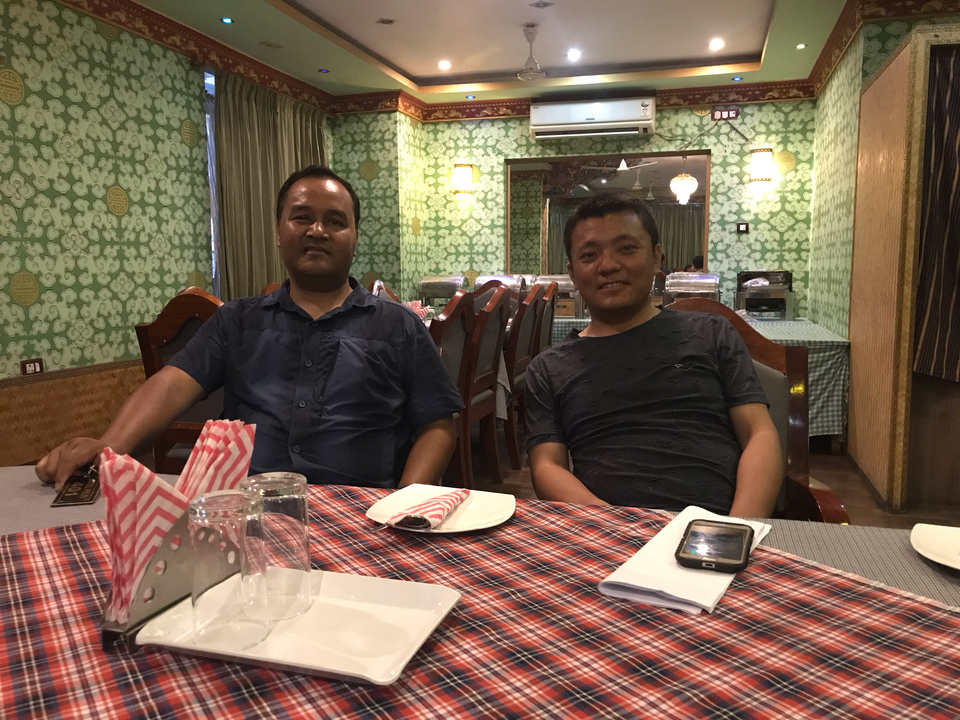 On day two, since I was driving my own vehicle, with the help of Mr Sangay proceeded to RSTA office to get permit for the car as well as to get temporary driving permit for the vehicle. We went at 9 AM local time and after getting all the formalities done we made our way to Thimphu the capital city of Bhutan. On the way we had to produce all the permits at two check points, once outside Phuntsoling and the other mid way on the way to Thimphu. We drove through the old road as the new highway was yet to open. We had our lunch at Dantak wayside hotel, but the food provided is very basic. We reached Thimphu by evening time as we stopped all the way to enjoy the mountains and the scenery and click pictures. Using google maps we made our way to Druk Heritage Residence in Lower Motithang, Thimphu . After Enjoying Bhutanese food at Tibetan Kitchen we retired for the day.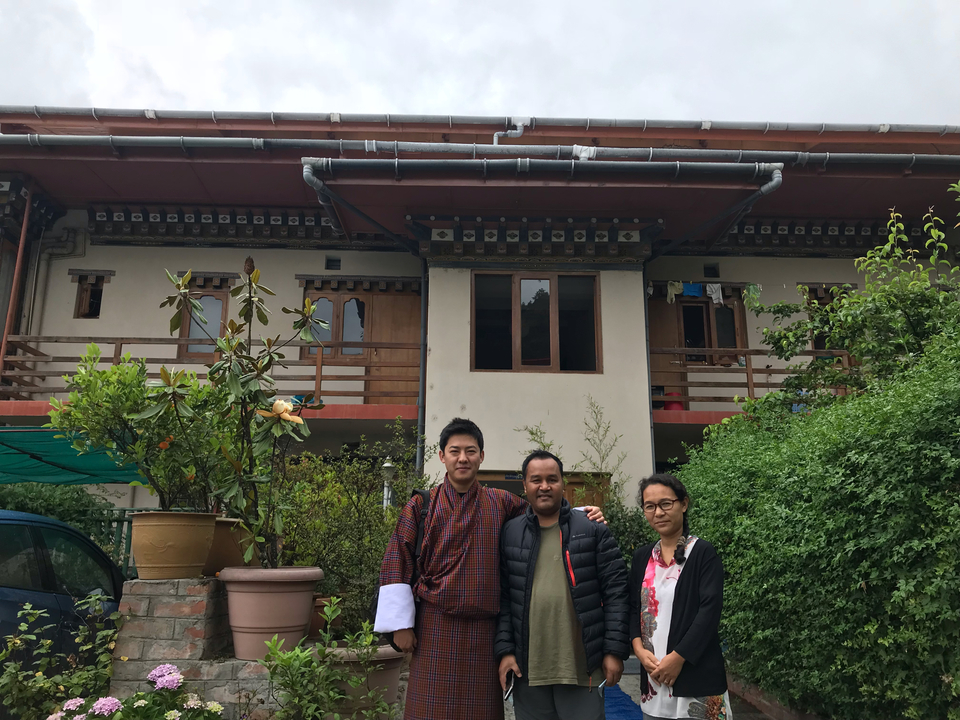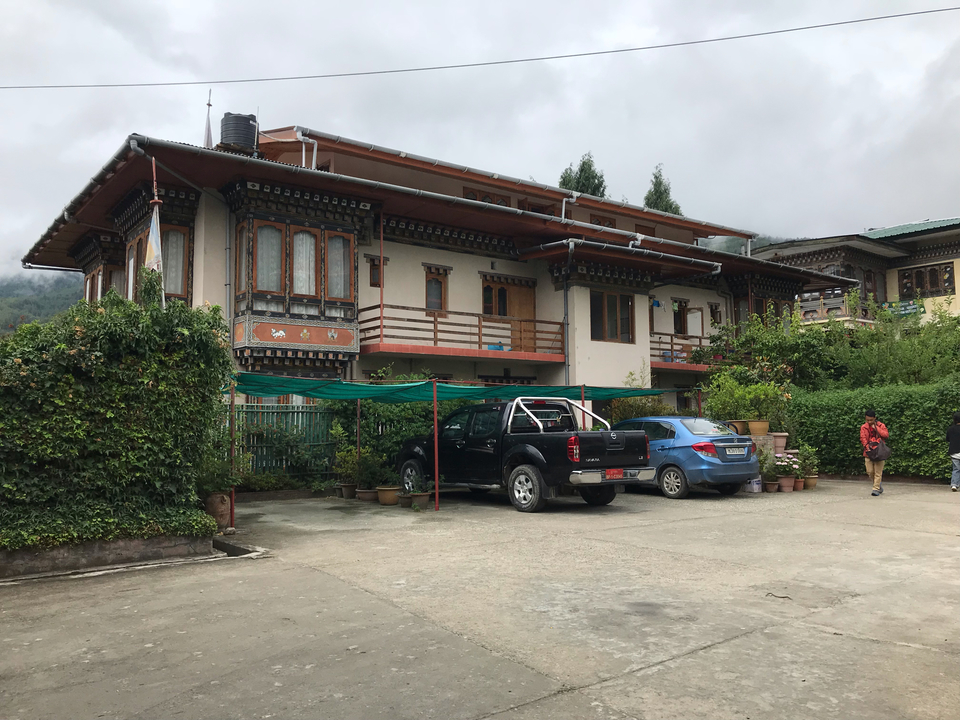 After having our breakfast early morning at Thimphu Cafe we made our way to Paro, the second largest city in Bhutan. We enjoyed the scenery all the way and stopped at many places. We reached after about two hours and straight away we enjoyed our lunch at Hotel Peljorling in the heart of town. Paro is a beautiful and well organised town. The only International Airport is located in Paro surrounded by mountains.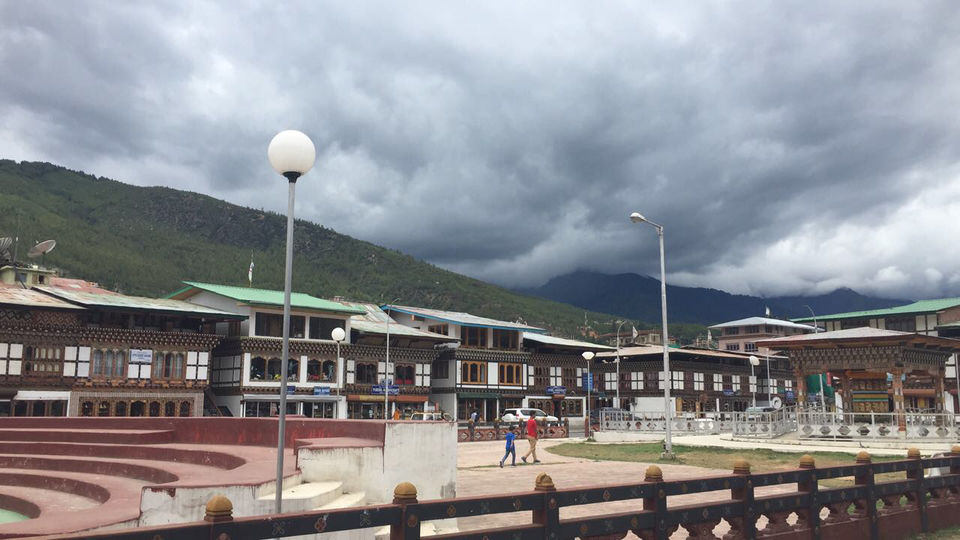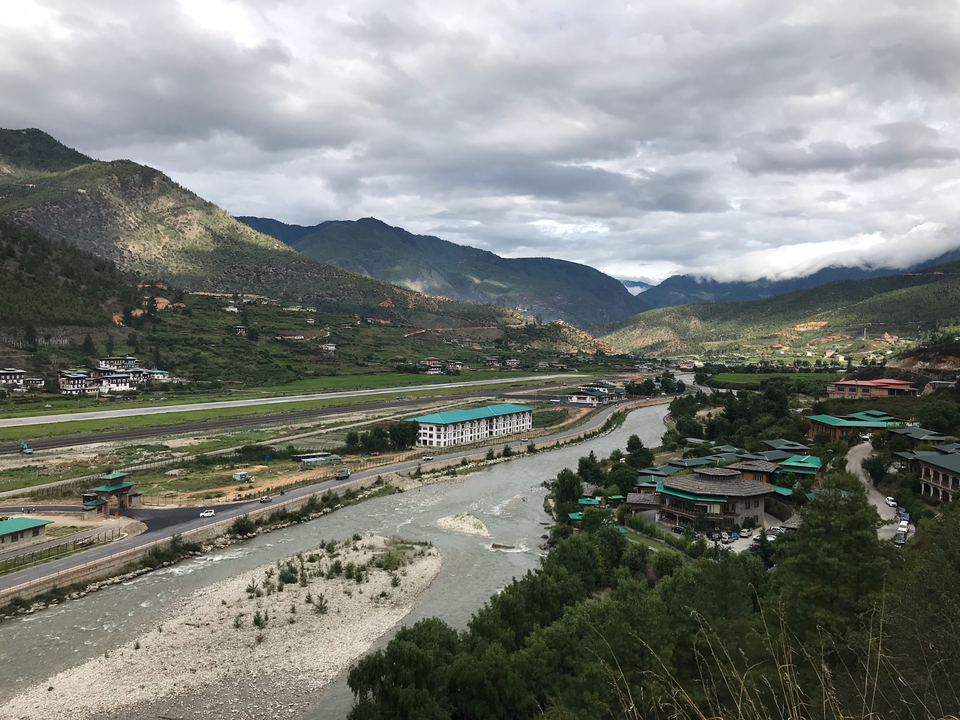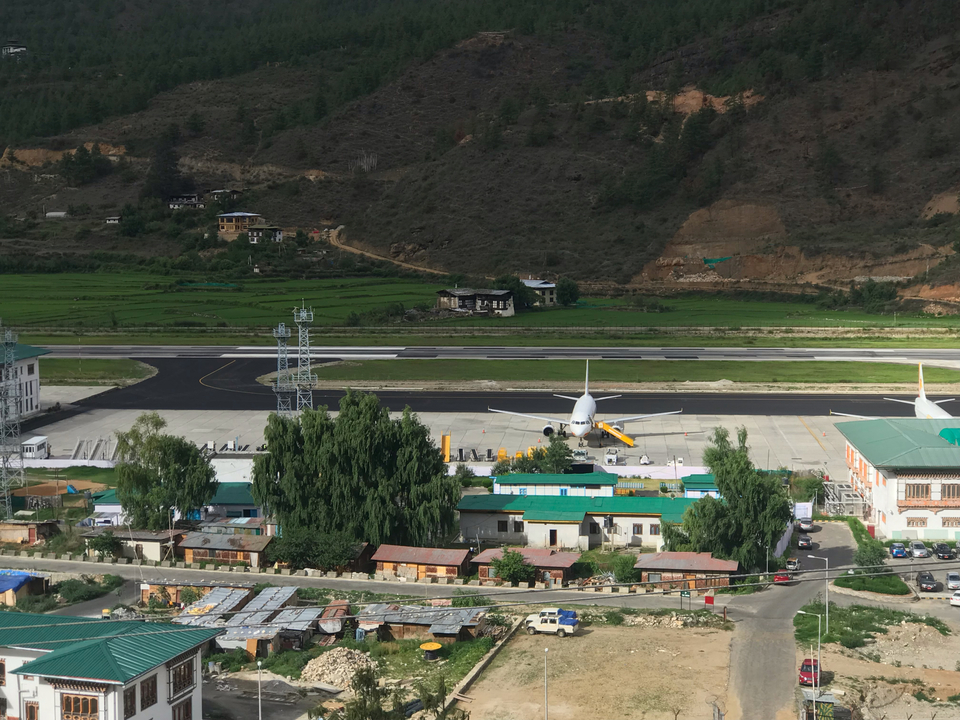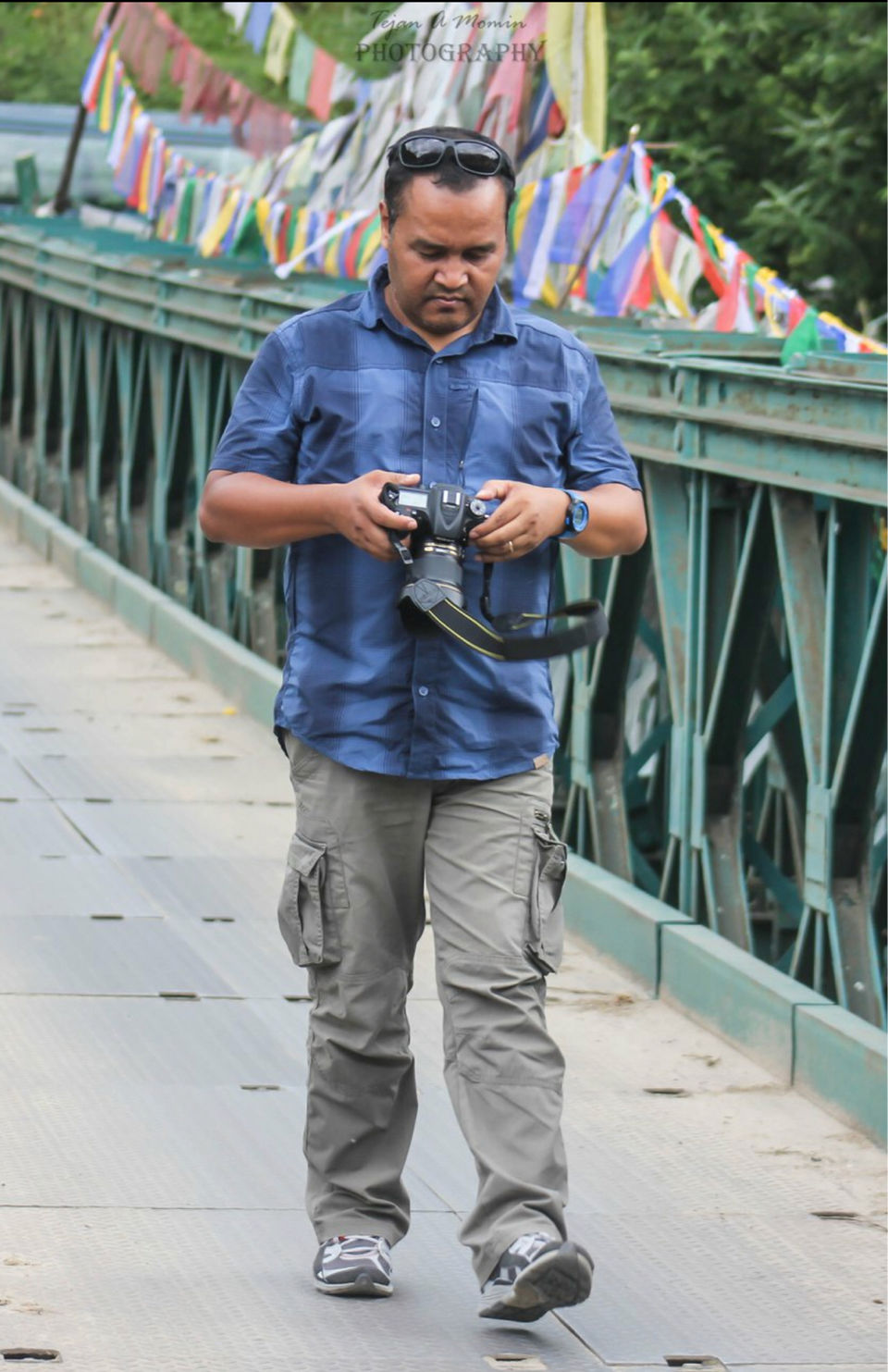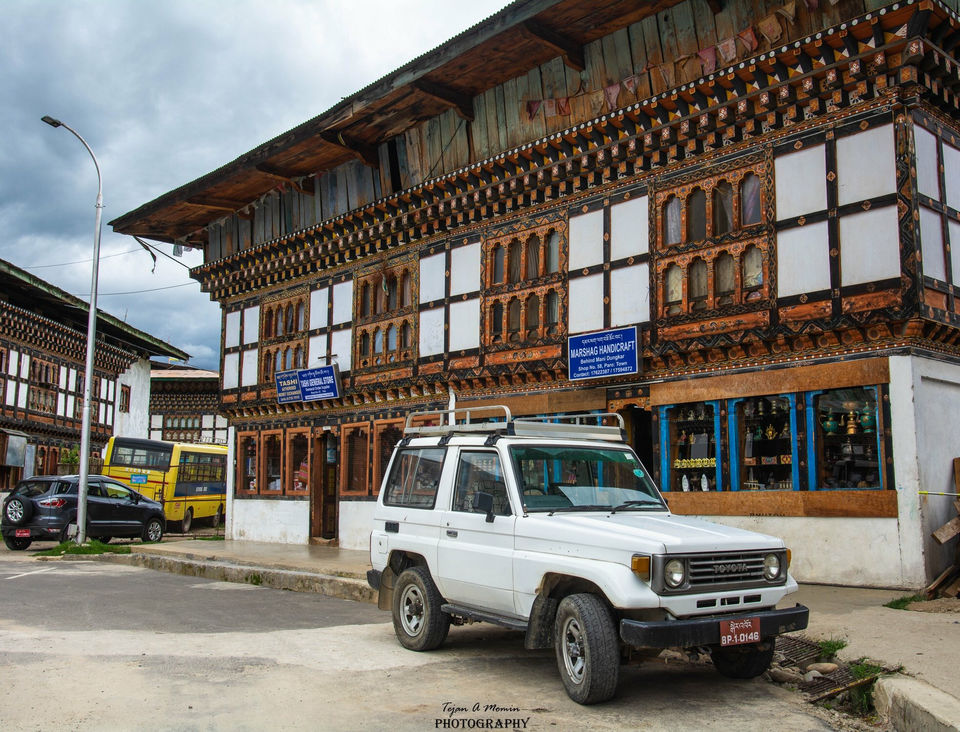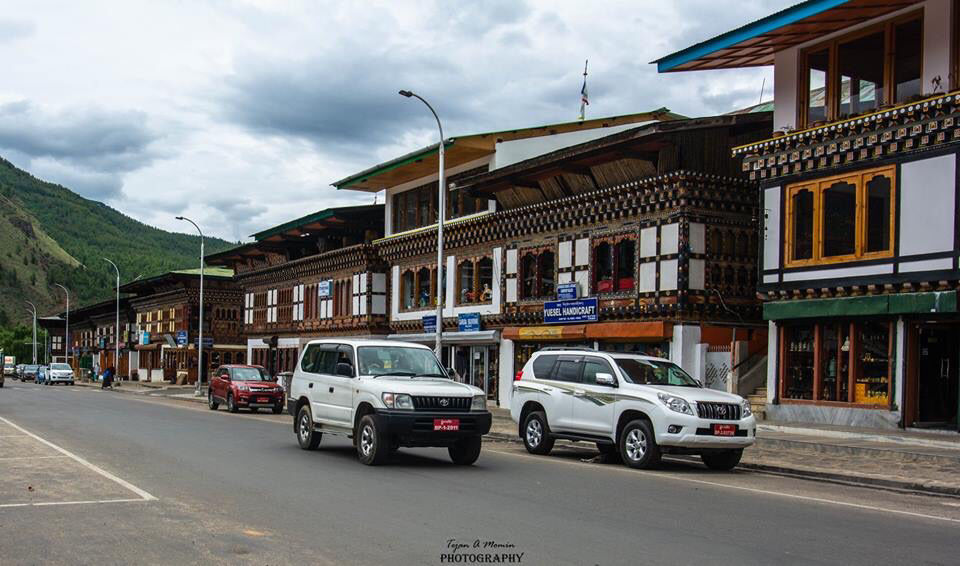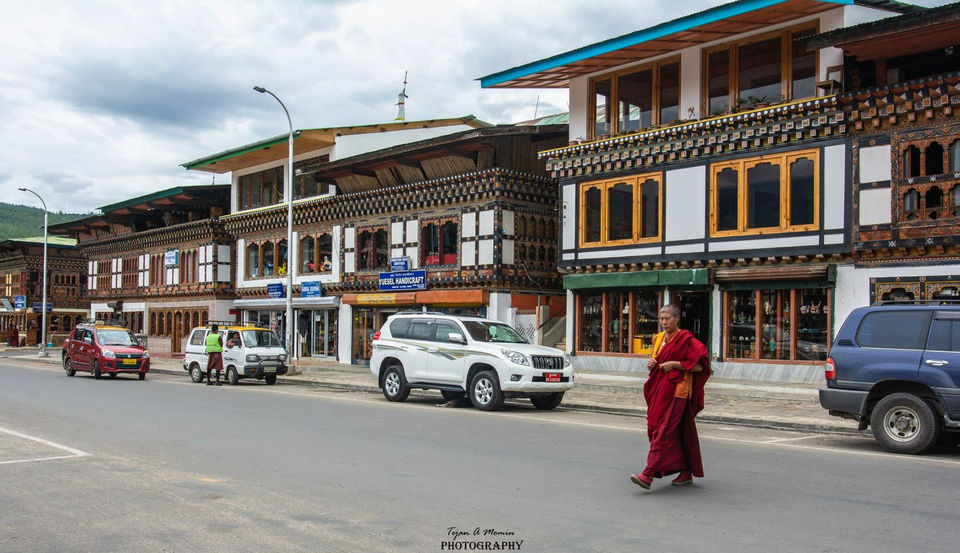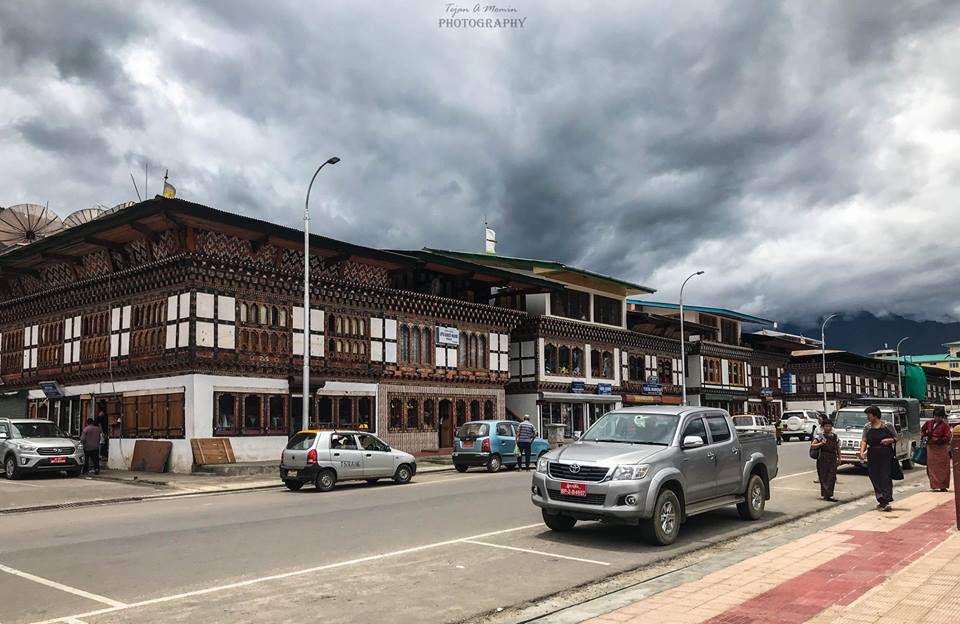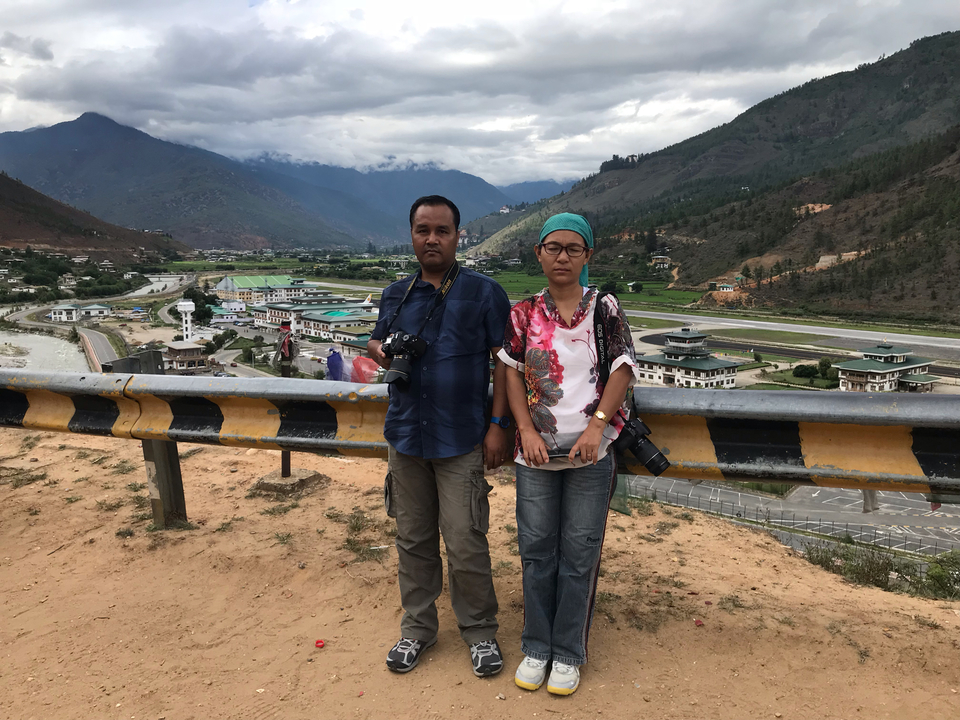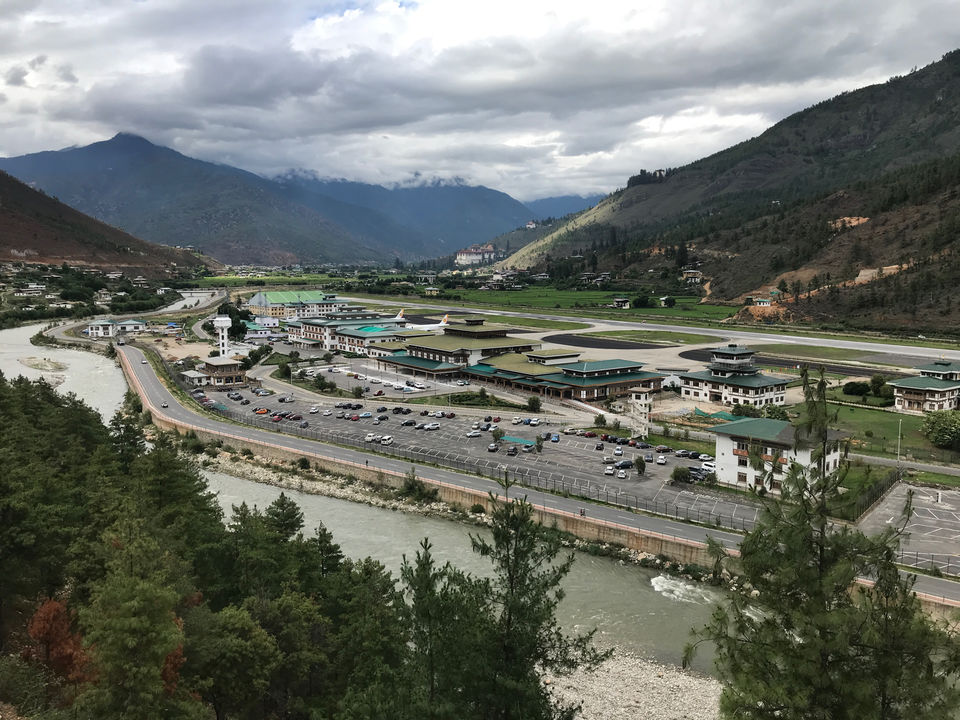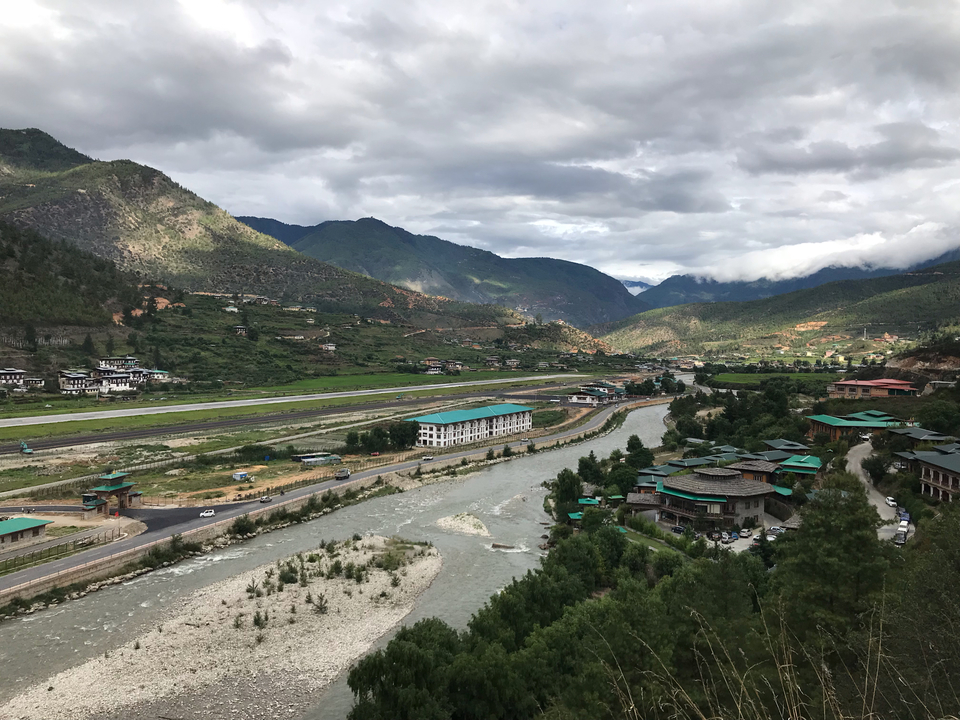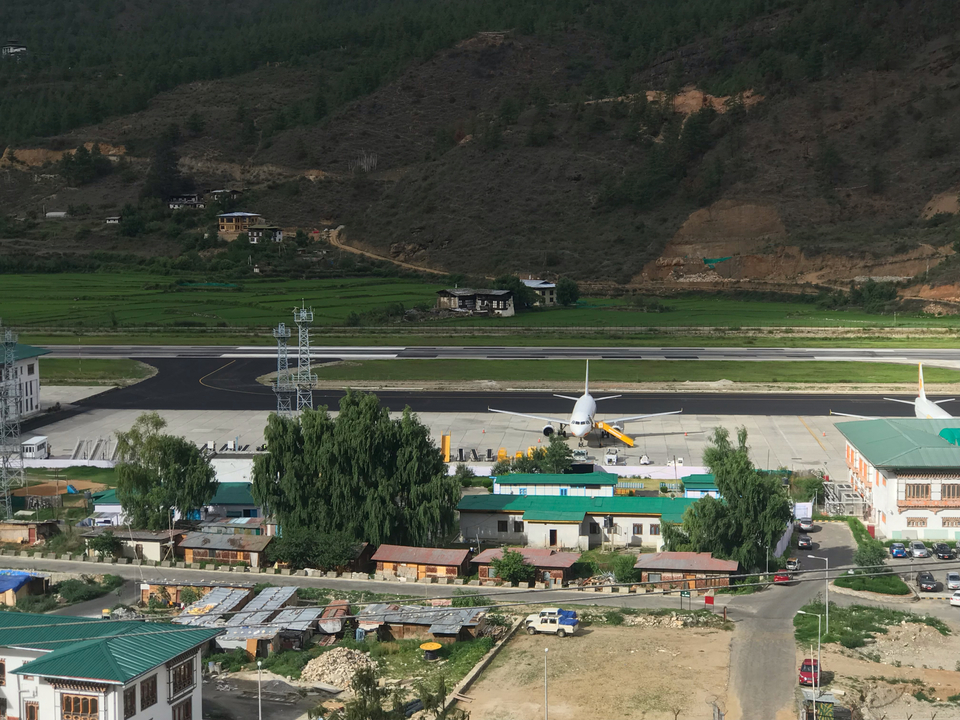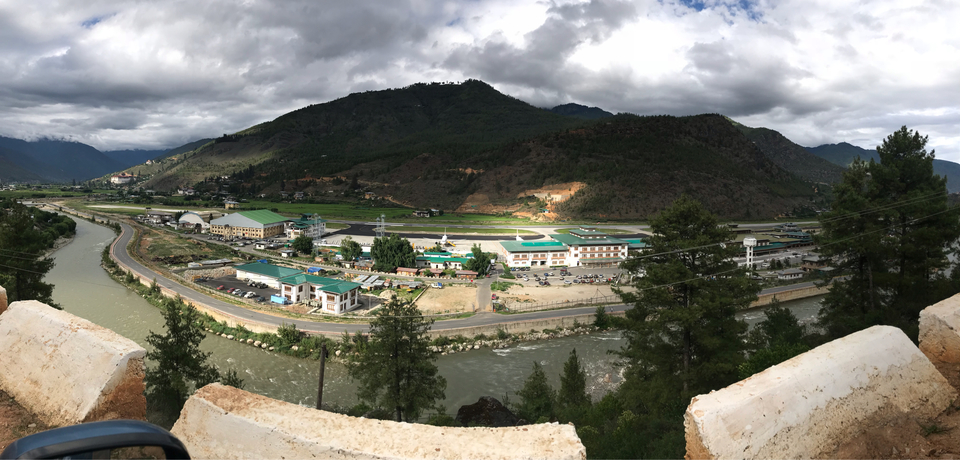 We returned to Thimphu the previous day. On the fourth day after preparing our own breakfast, once again we had to visit Immigration Office since we wanted to visit Punakha which is a restricted area and permit can be made only in Thimphu. After getting our permit for us we proceeded to RSTA office to get another permit for vehicle and driver which is me. After getting our permit we proceeded to Punakha using Google Maps as our navigation tool. On the way we had a surprise as we had to pass through Dochula Pass and memorial dedicated to the fallen soldiers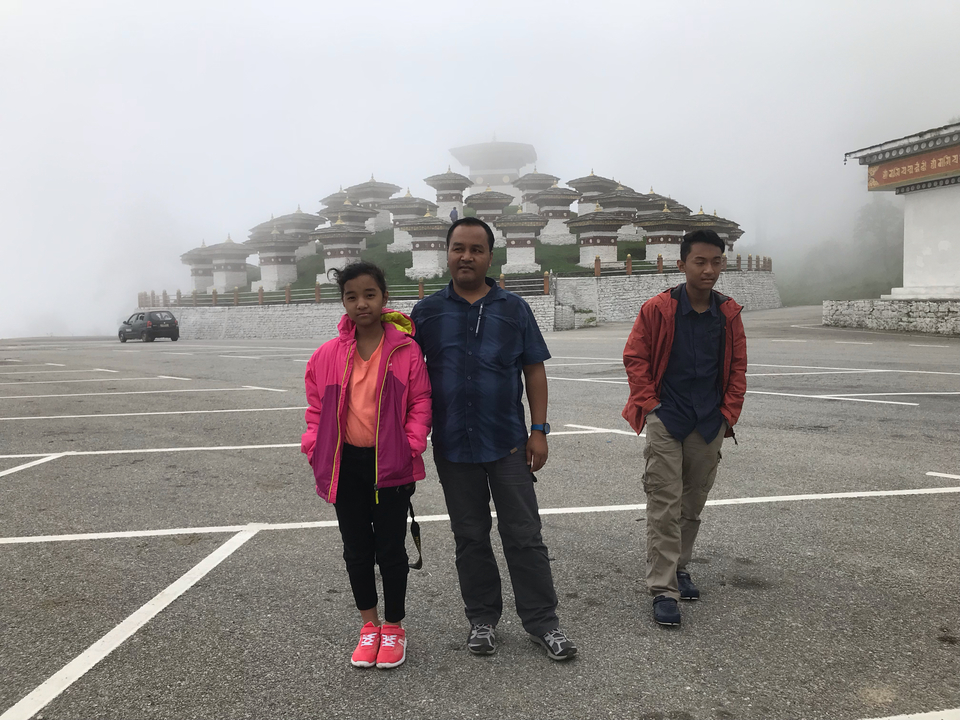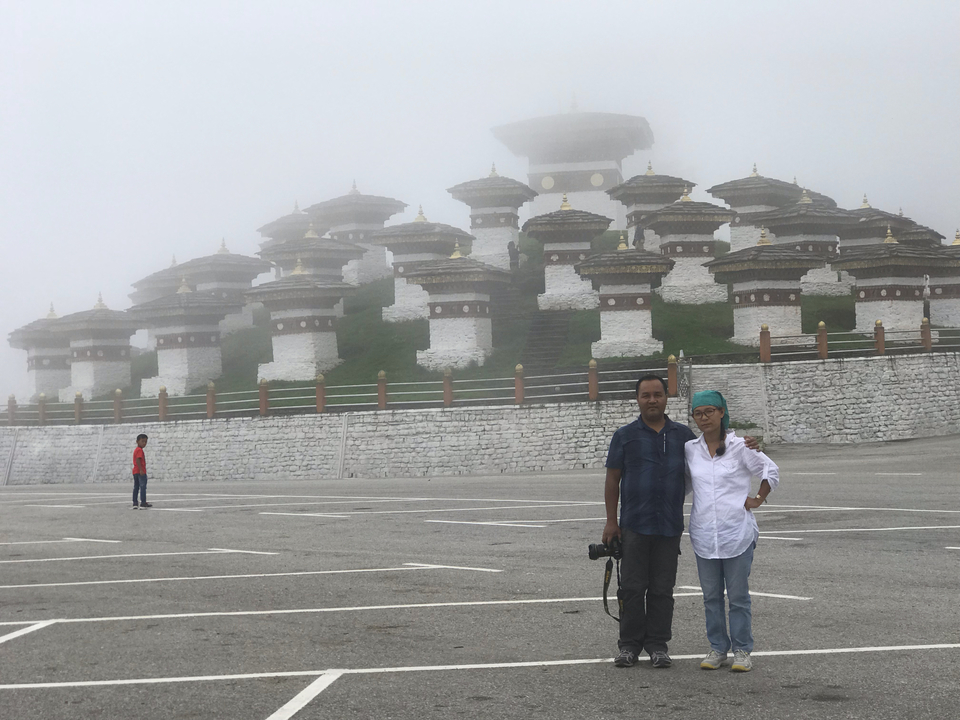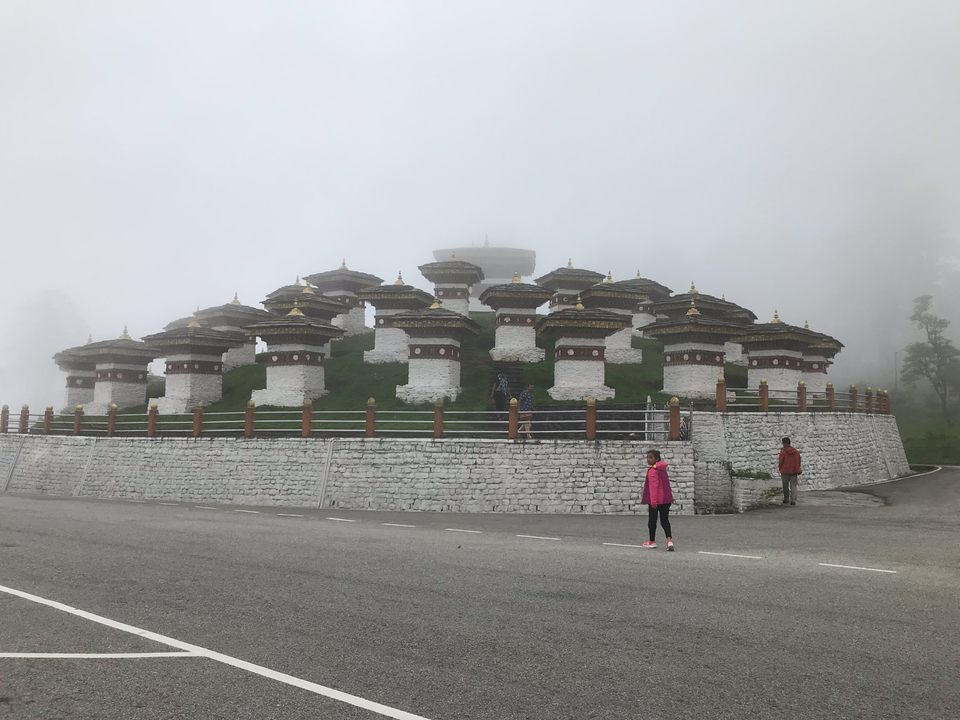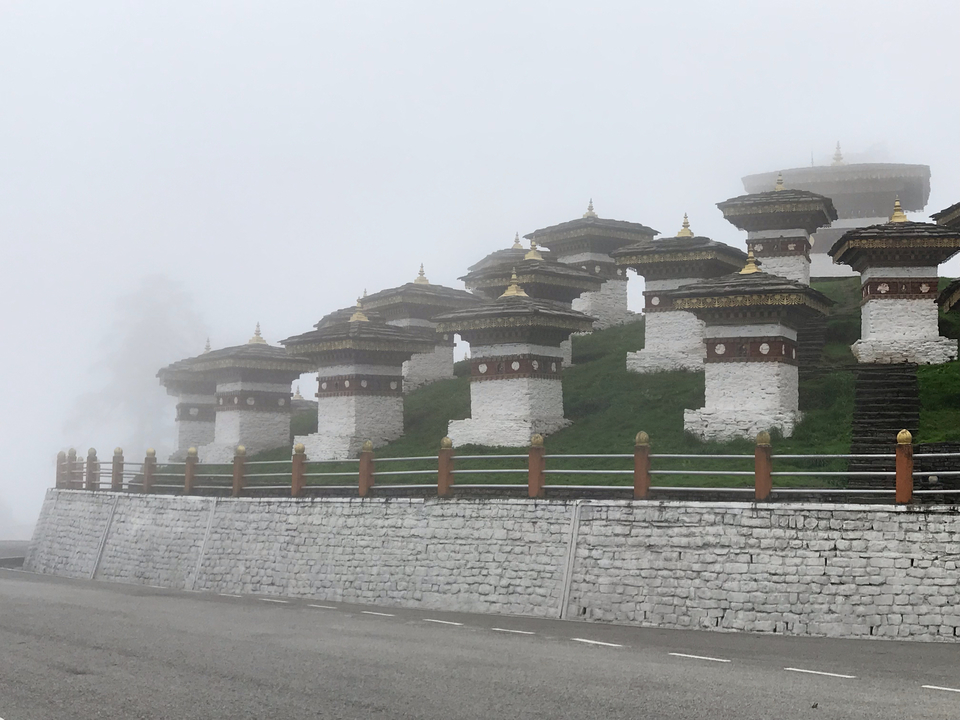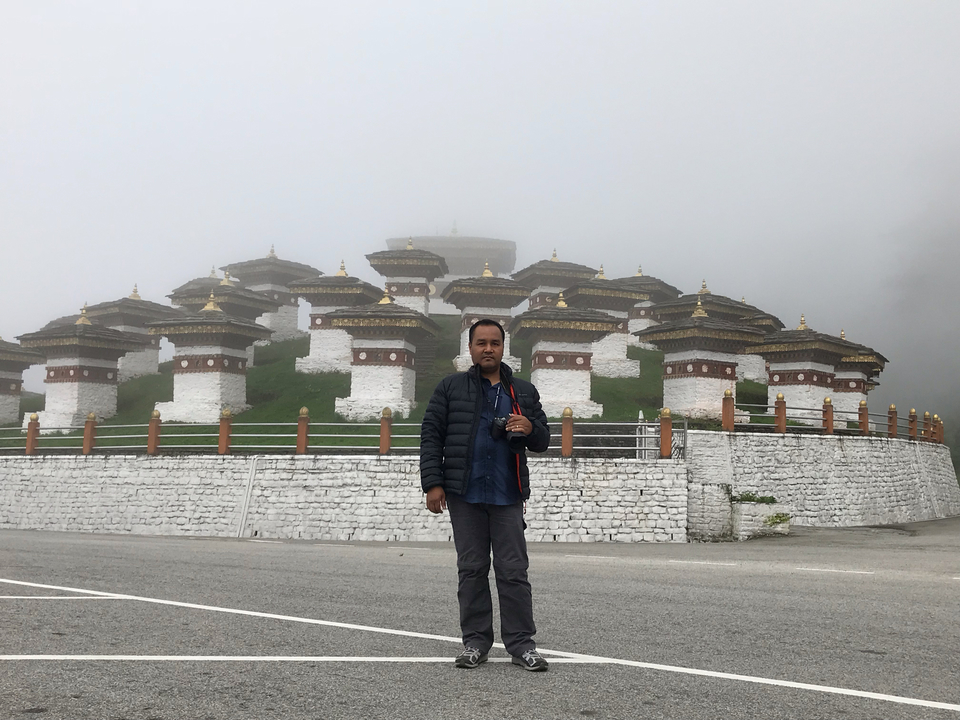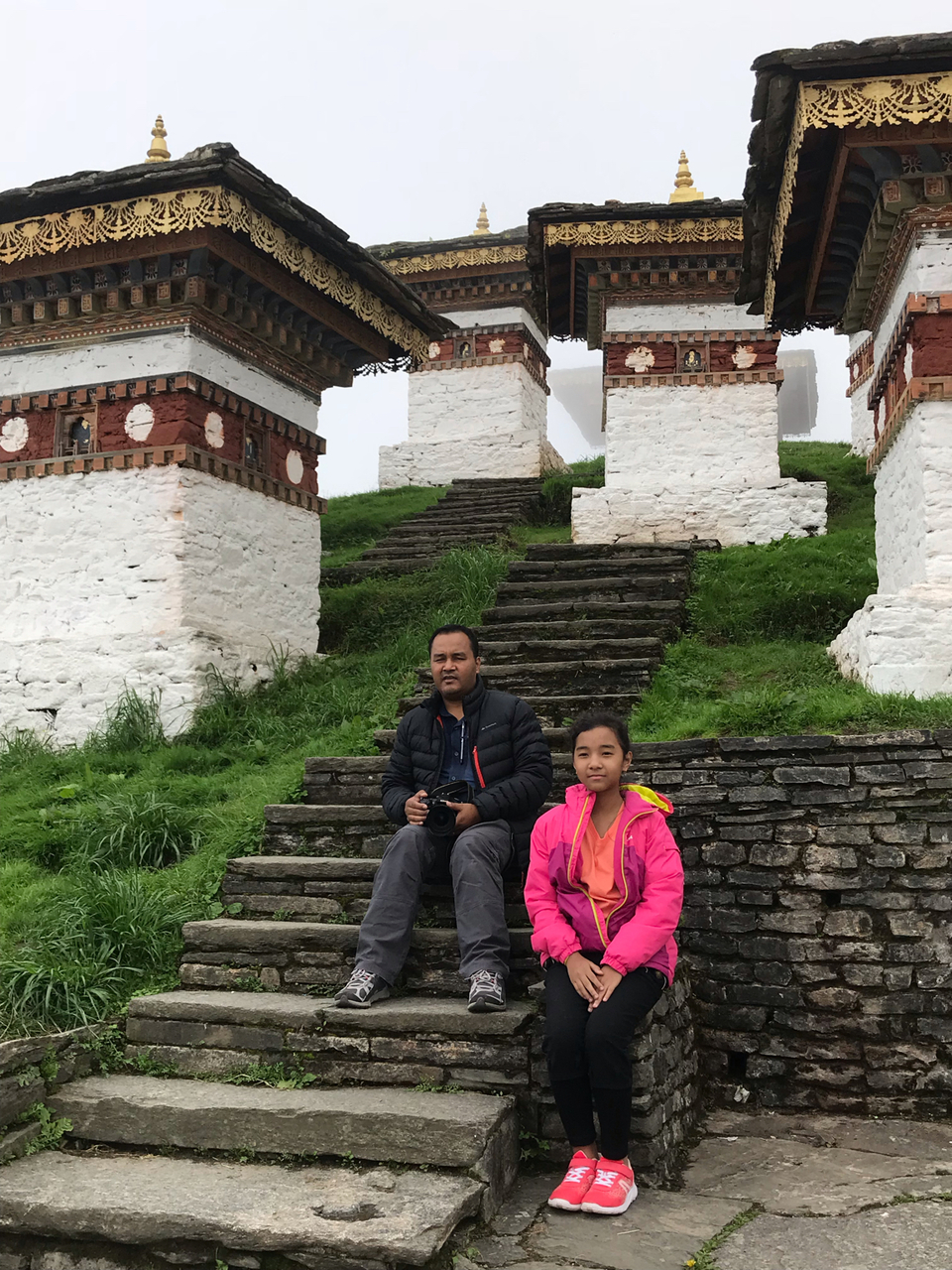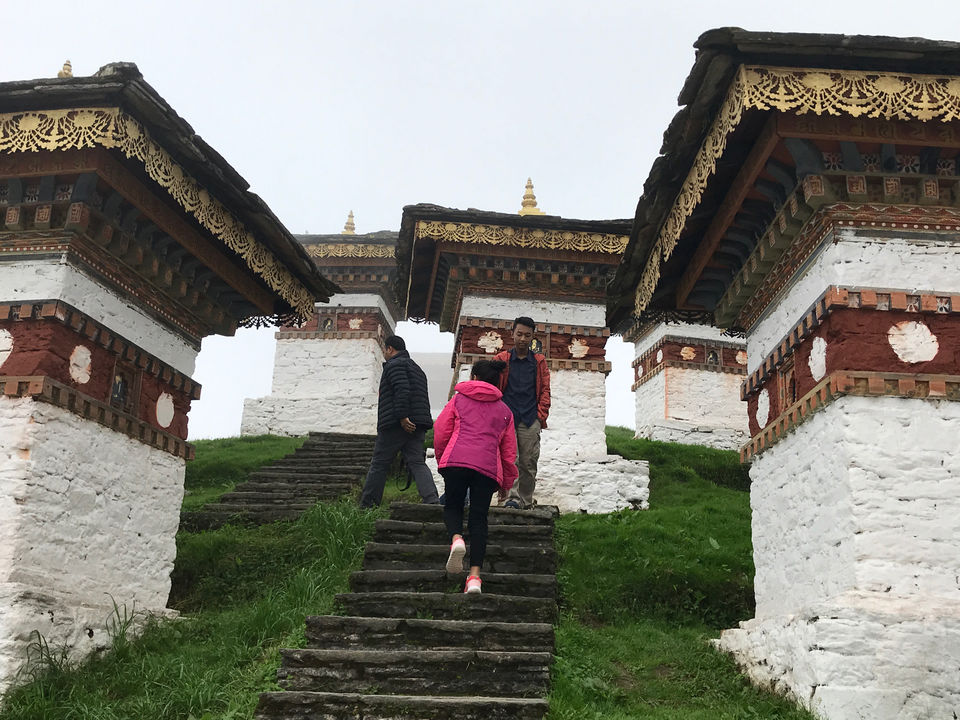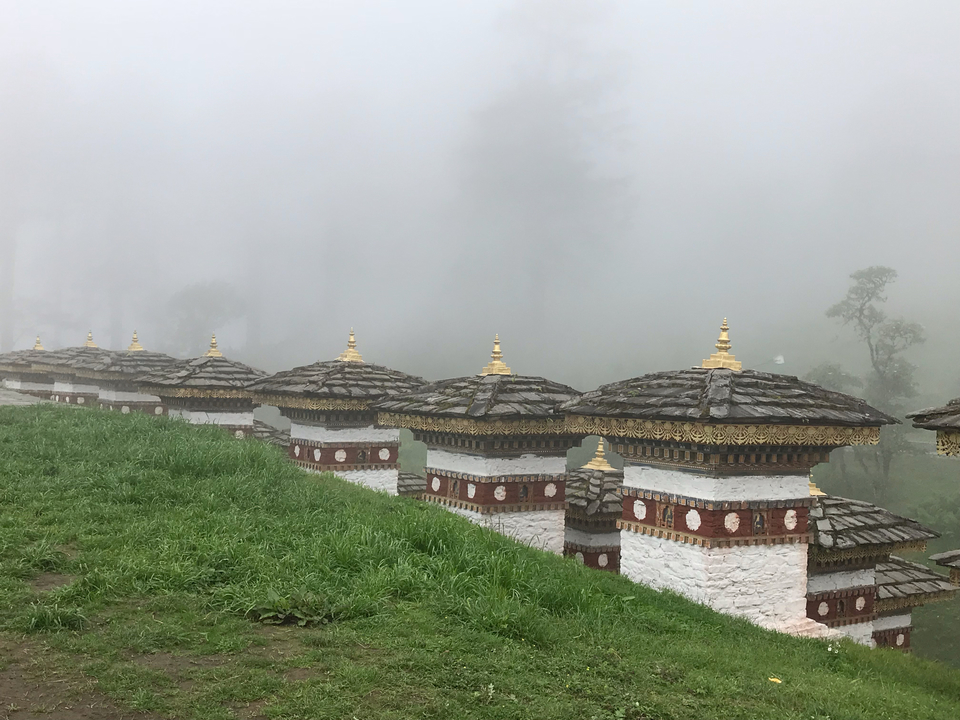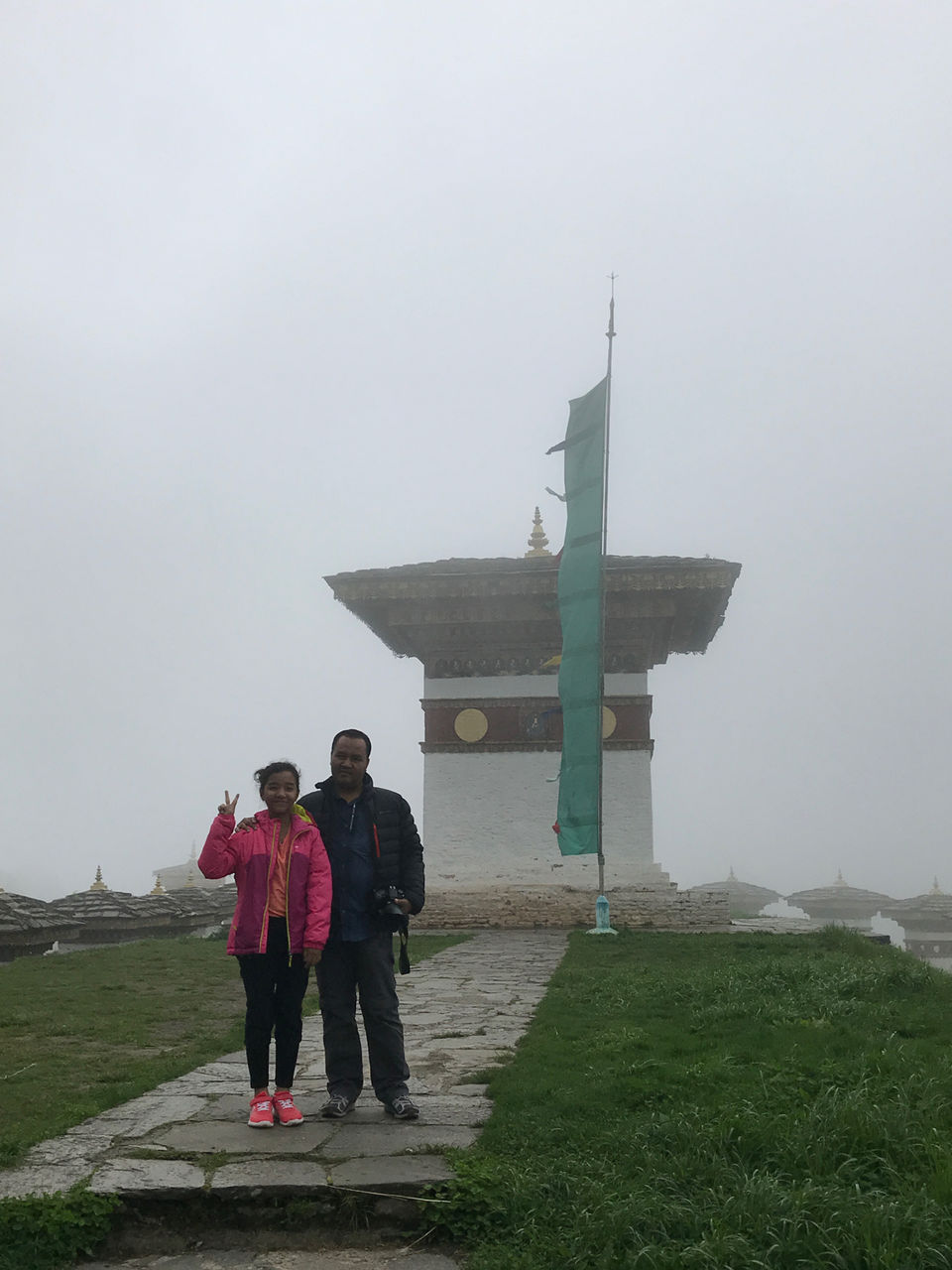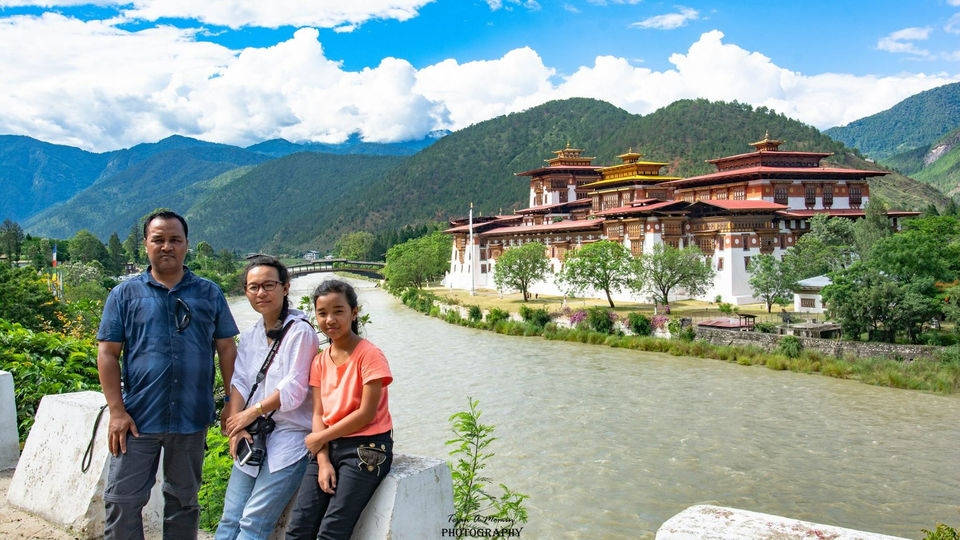 After Dochula Pass we enjoyed the view of the mountains and distant Dzongs on the hilltops. On reaching Punakha we proceeded straight away to visit Punakha Dzong, which was the seat of the King of Bhutan before shifting to Thimphu.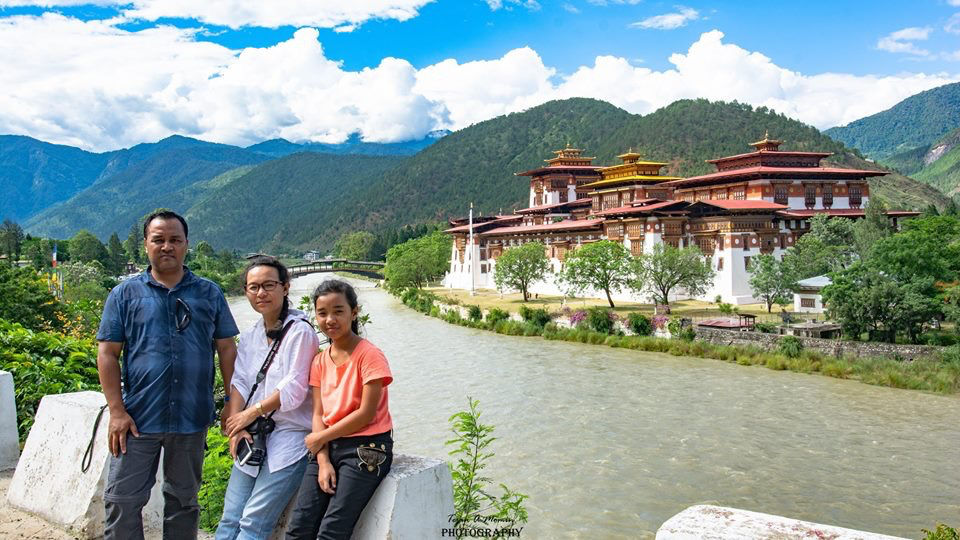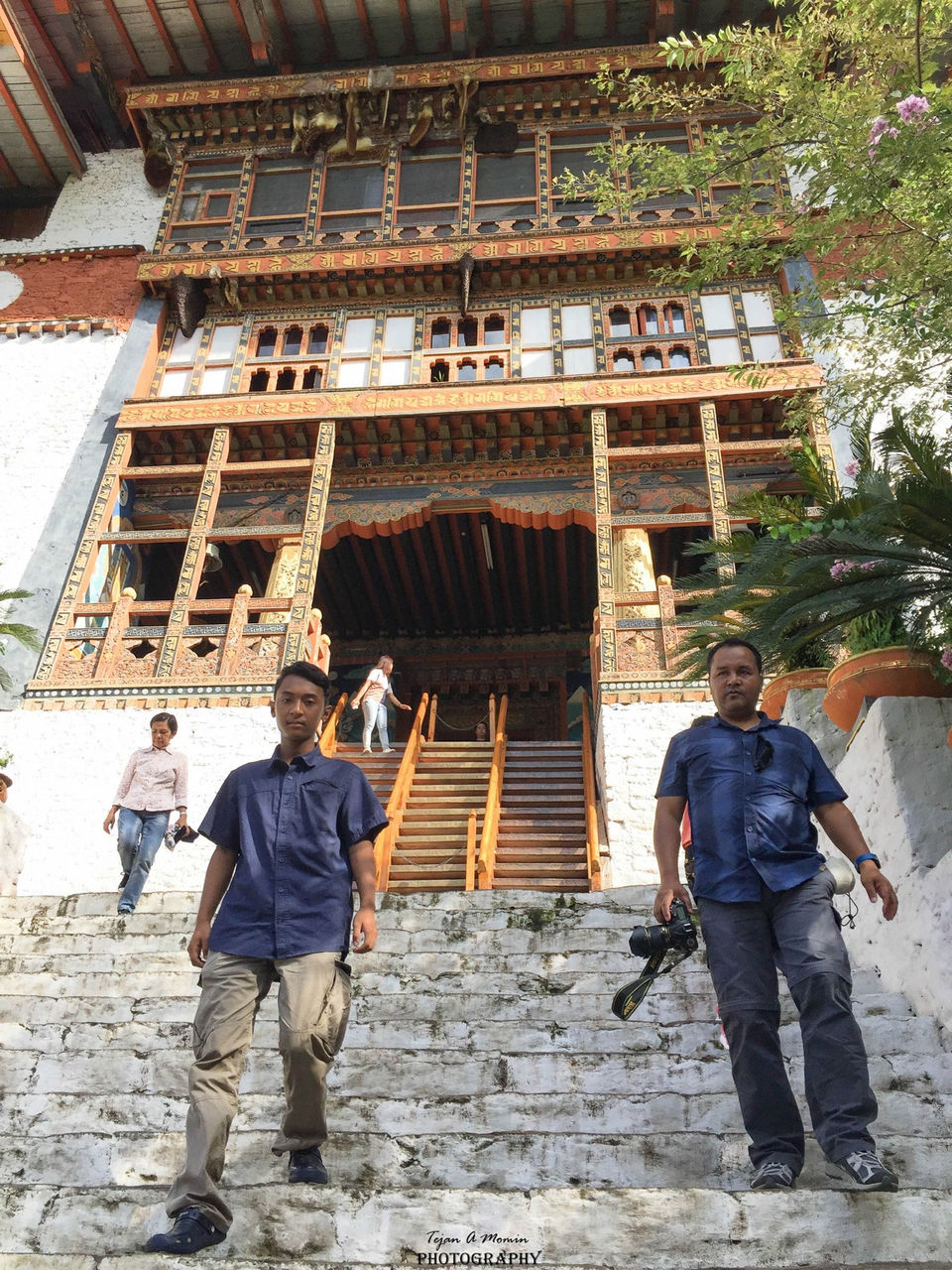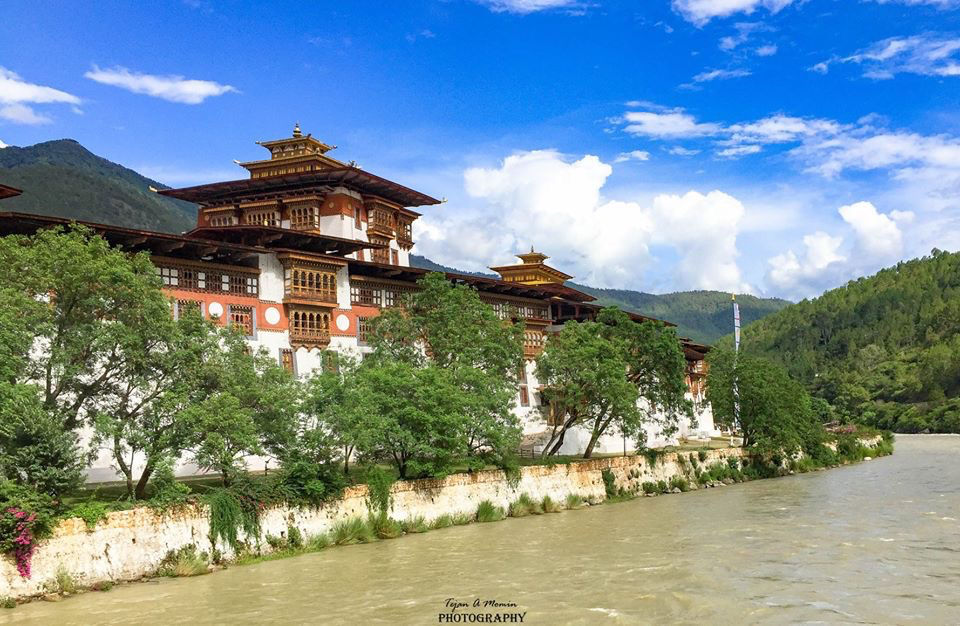 We also visited the longest hanging bridge in Bhutan in Punakha and after having lunch in town we made our way back to Thimphu.
Day 5 was reserved for Thimphu city as it was our last day in Bhutan before we return to India the next day.
Driving my own vehicle we made our way to see Tashichho Dzong the seat of government in Bhutan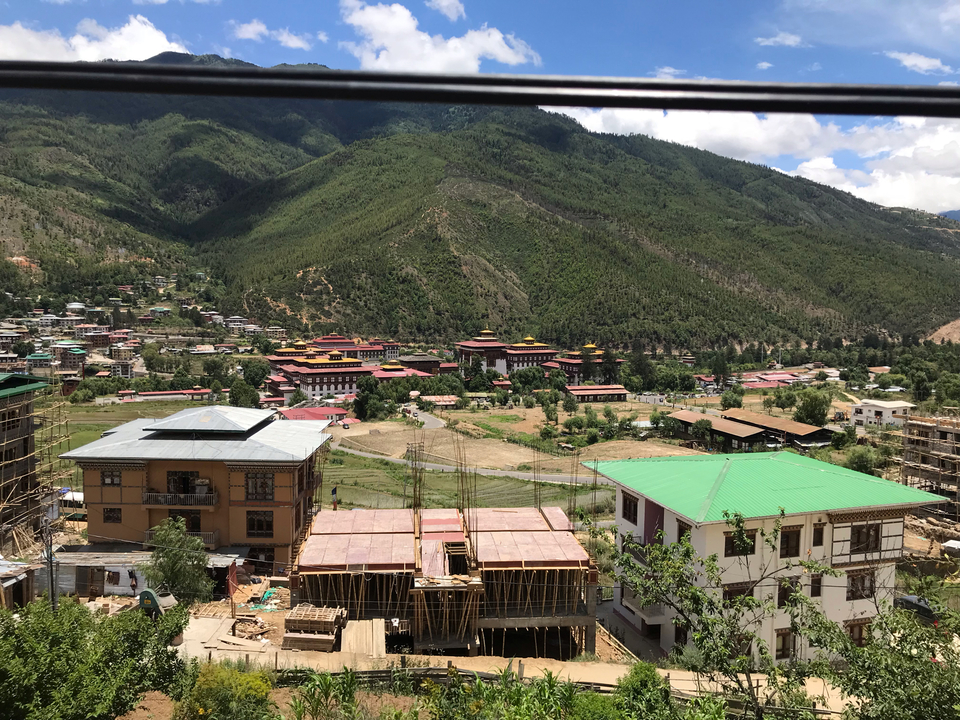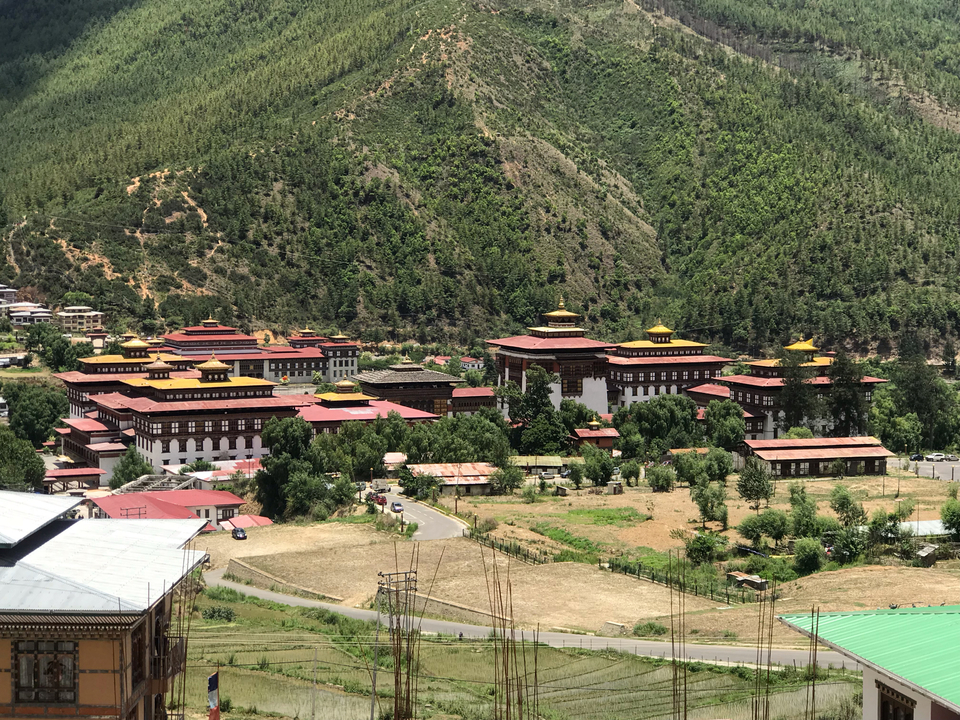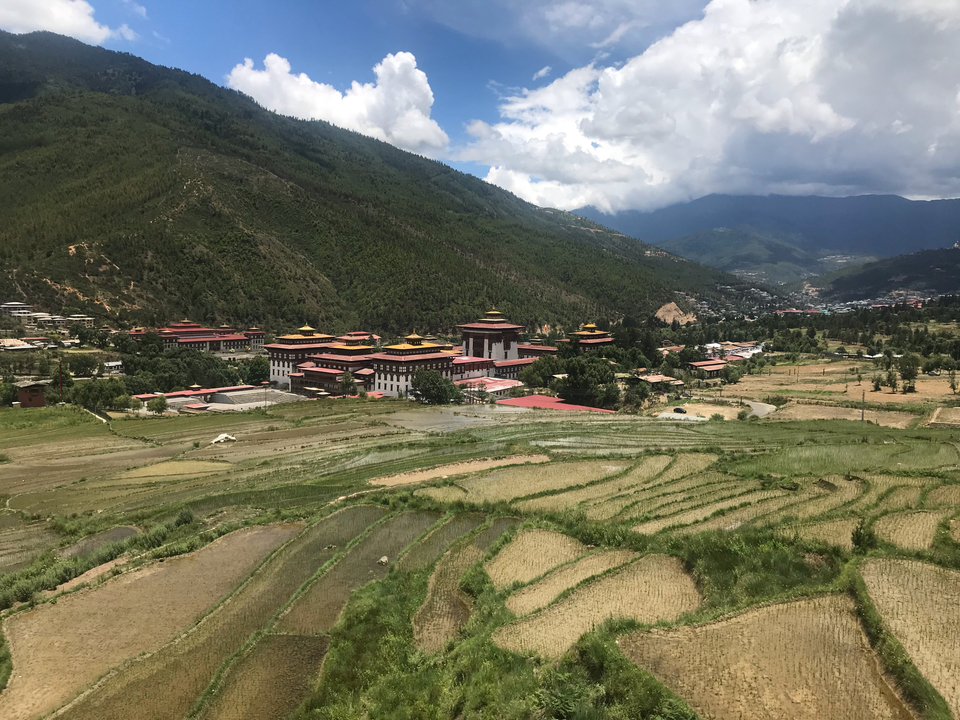 Then we proceeded to see the Folk Heritage Museum located nearby which is a repository of traditions and culture in Bhutan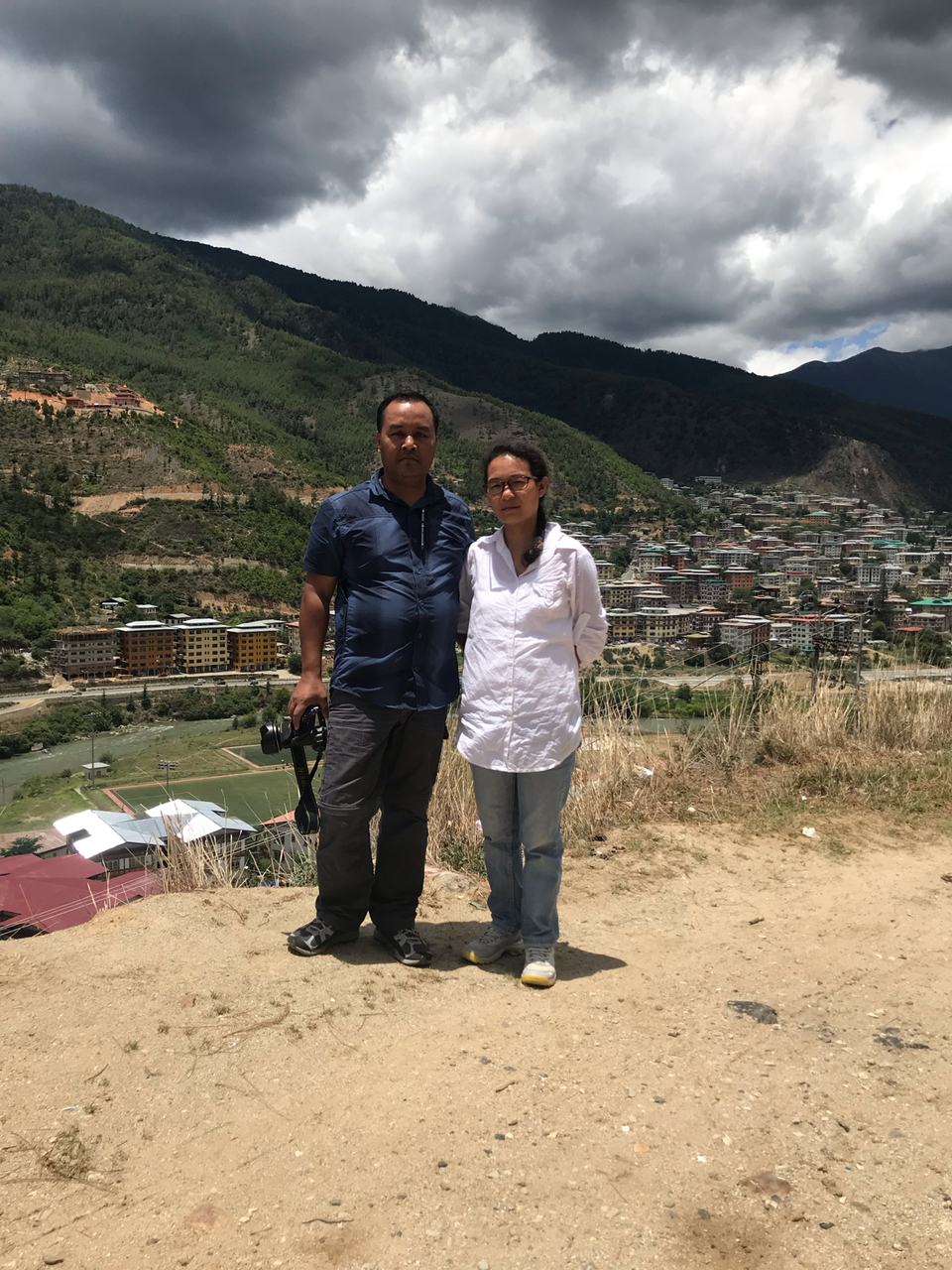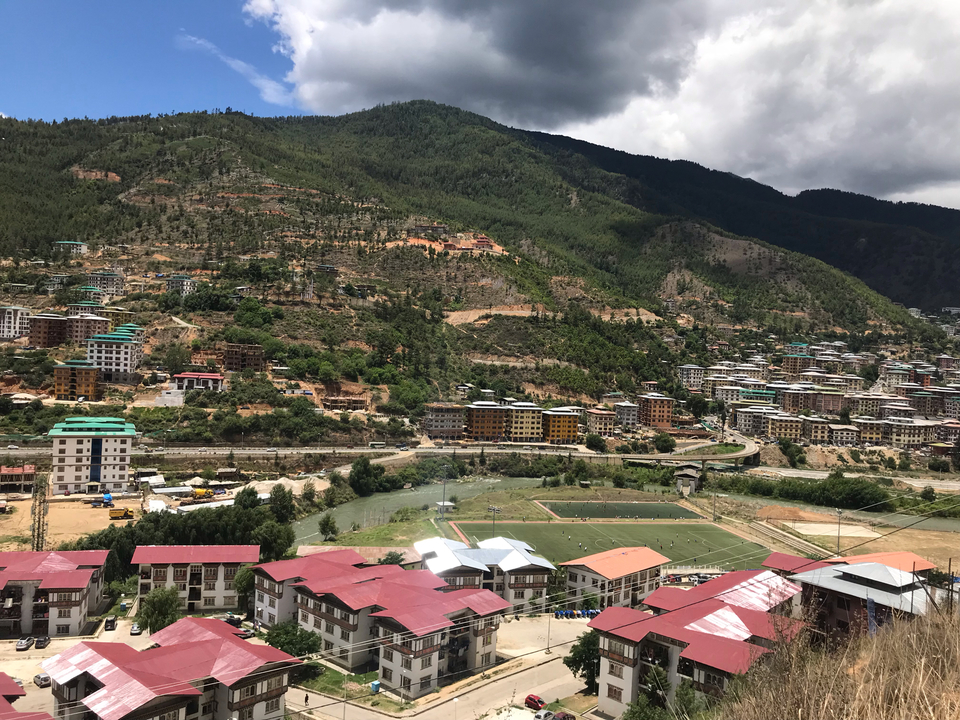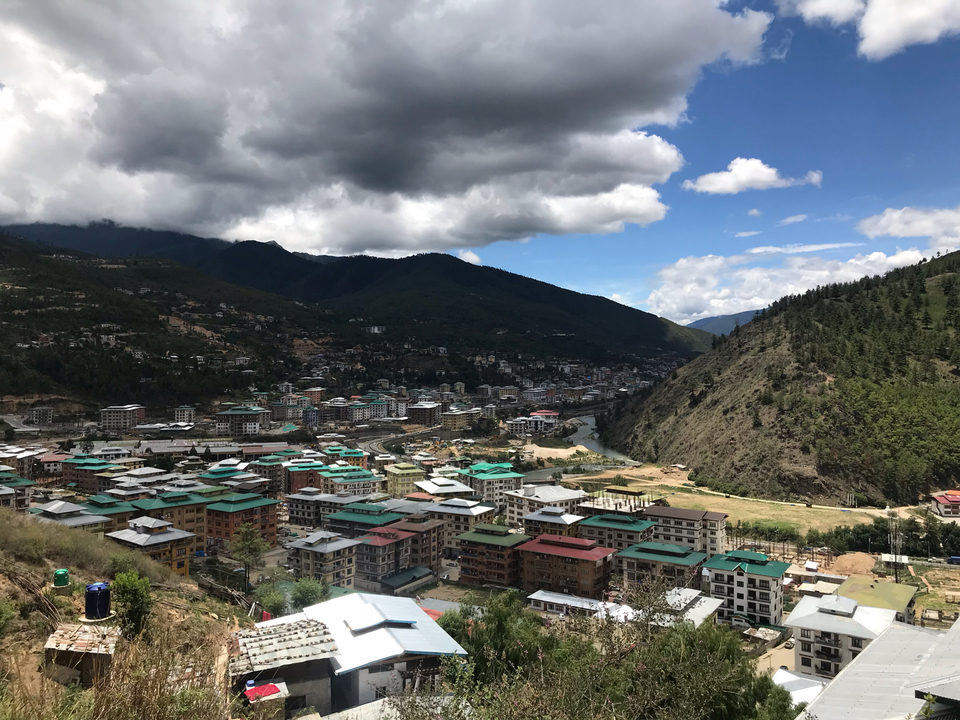 After visiting the museum we made our way to Buddha Point one of the tallest Buddha statue.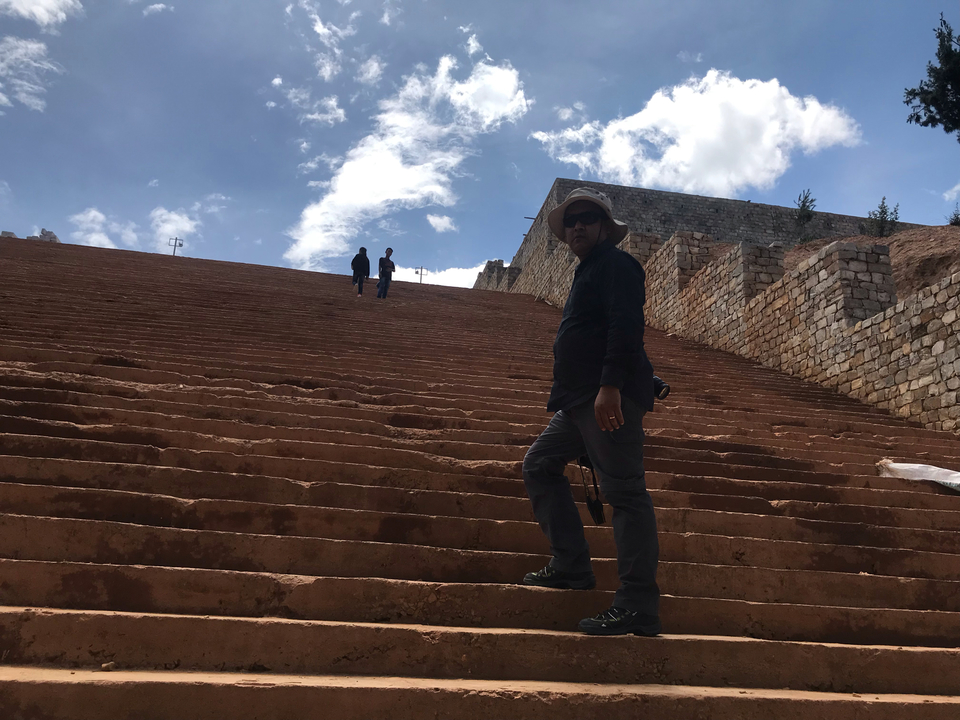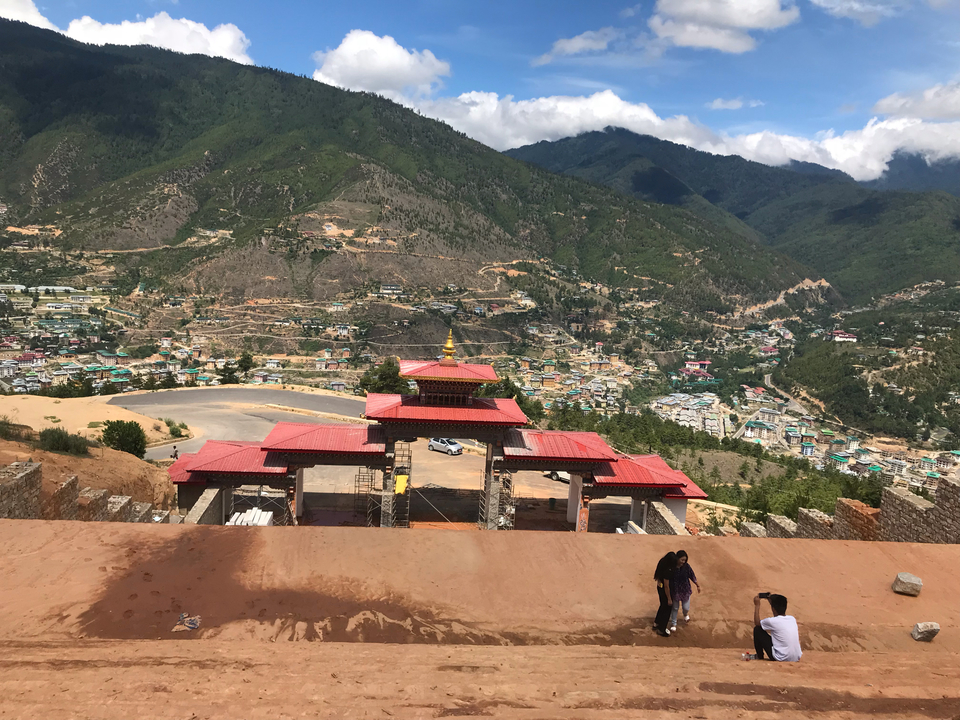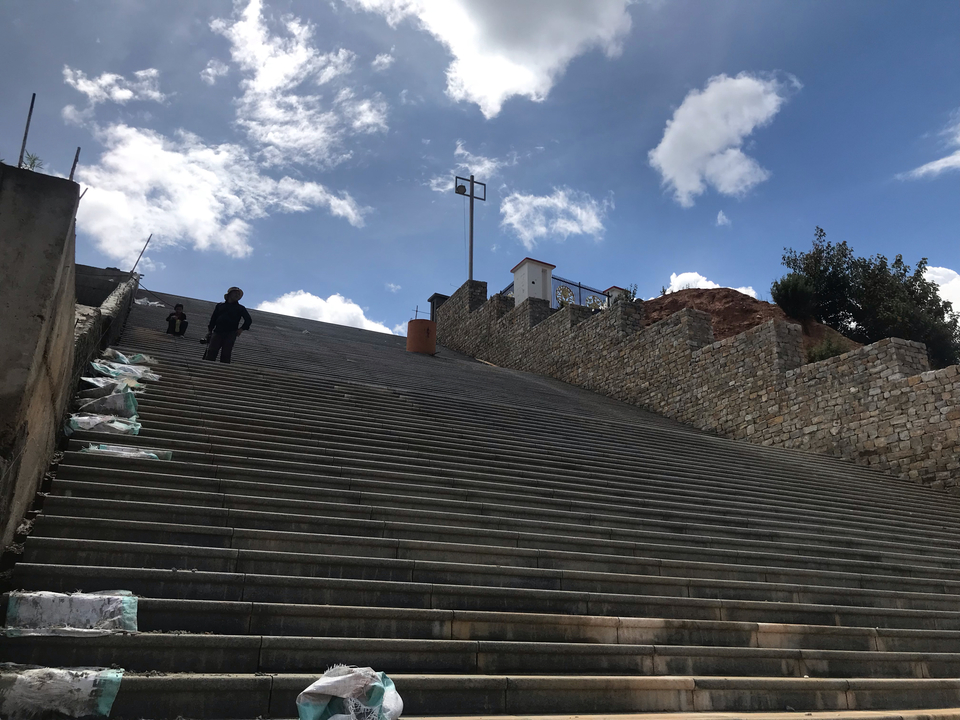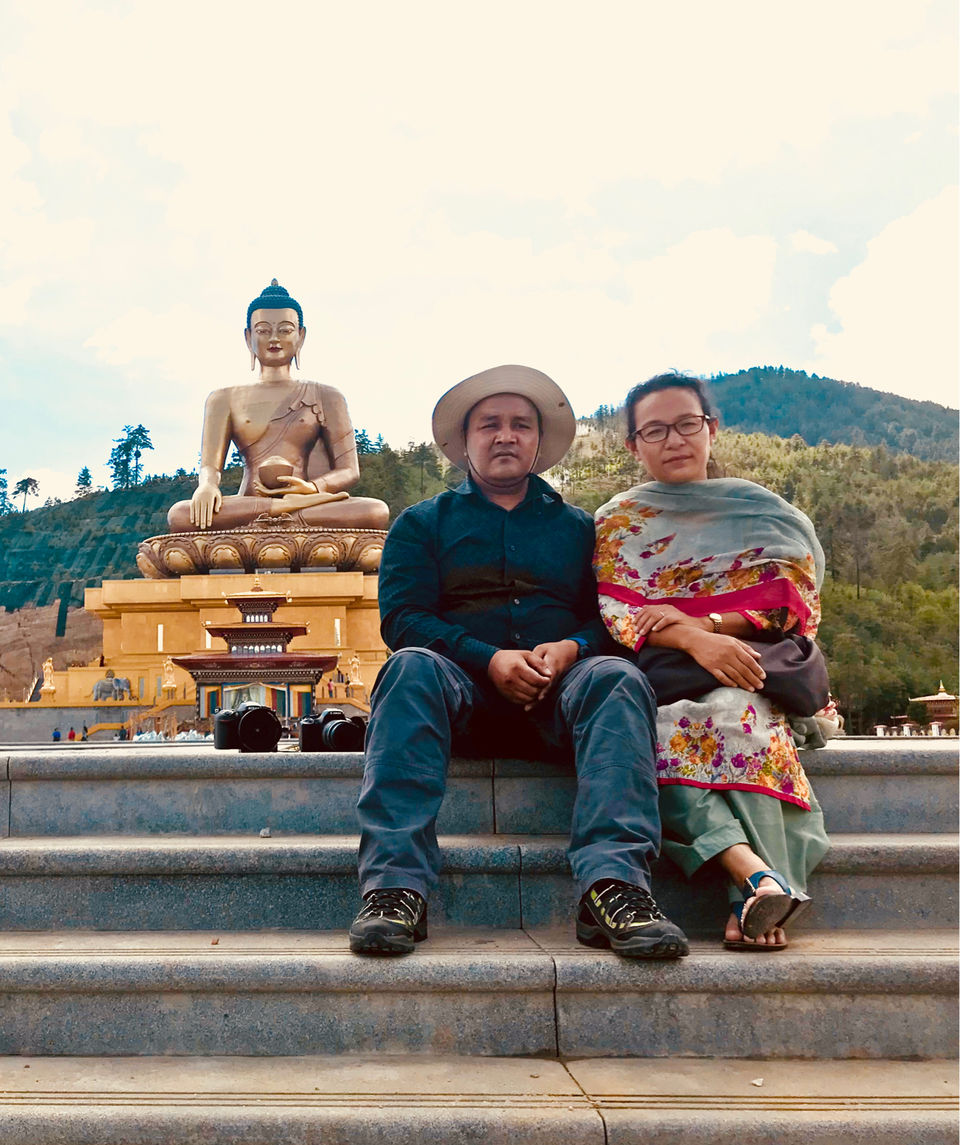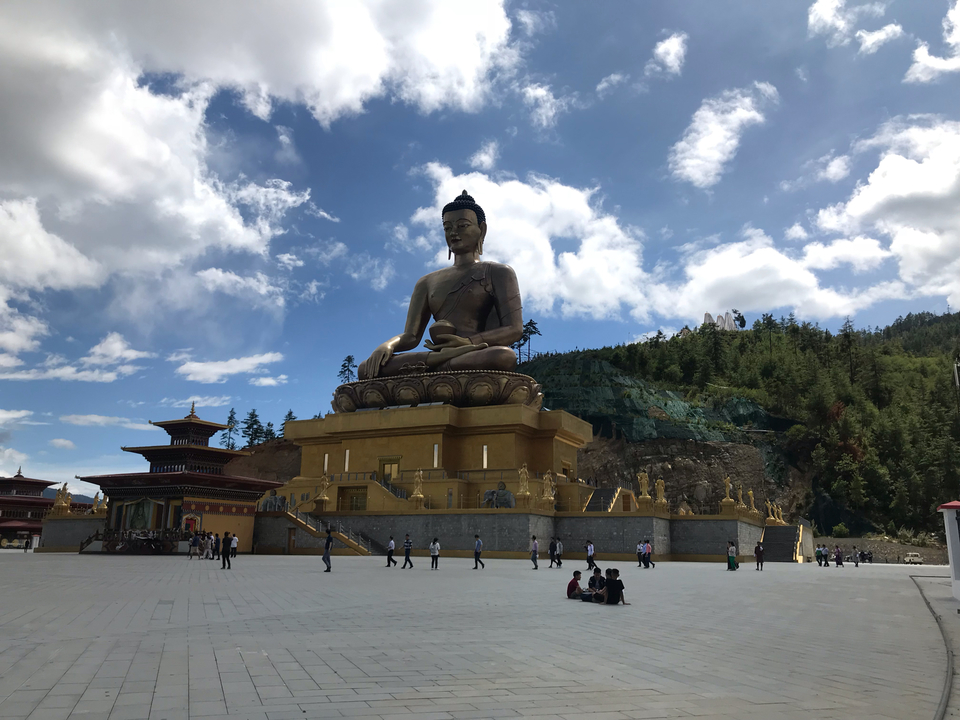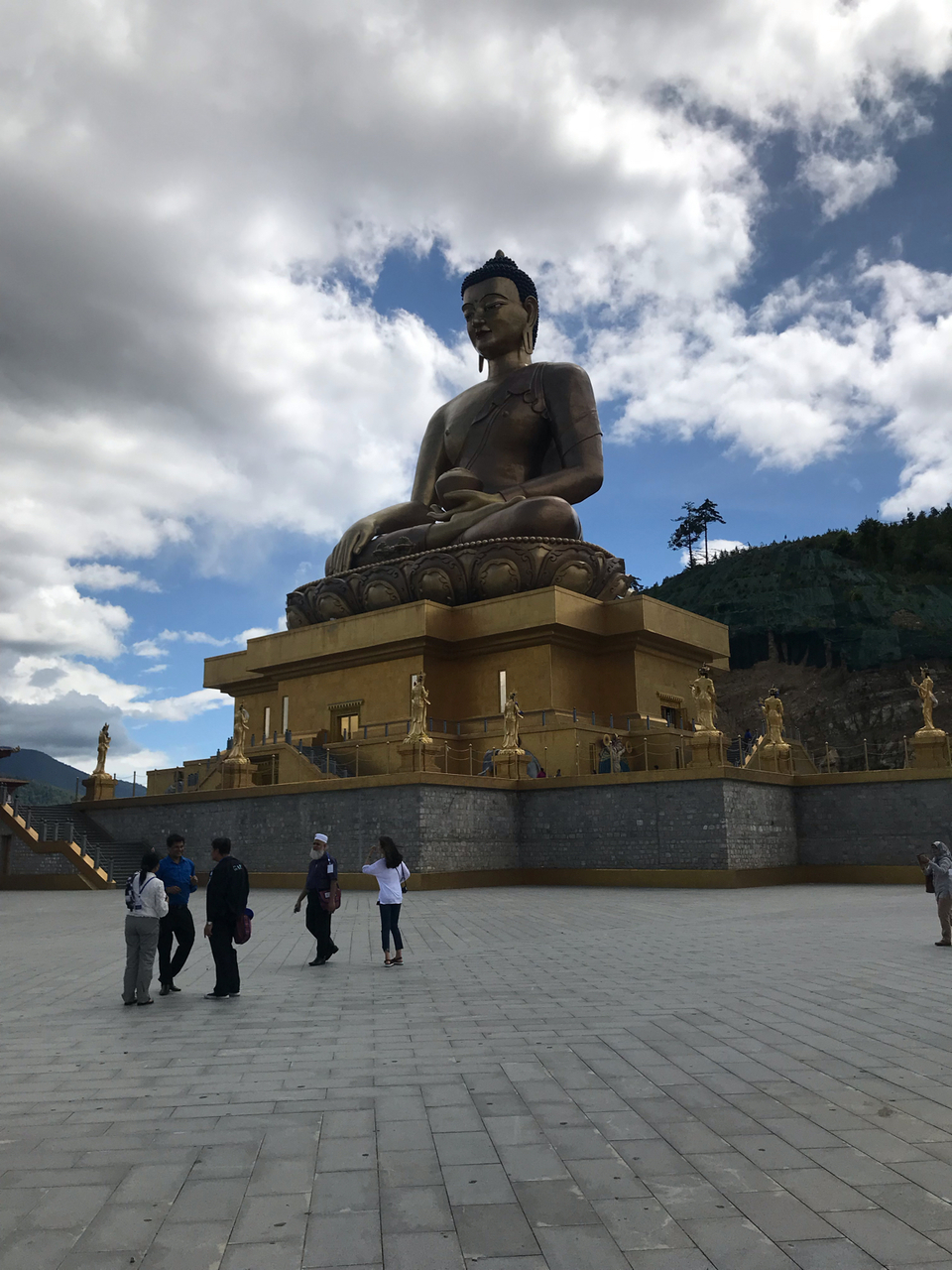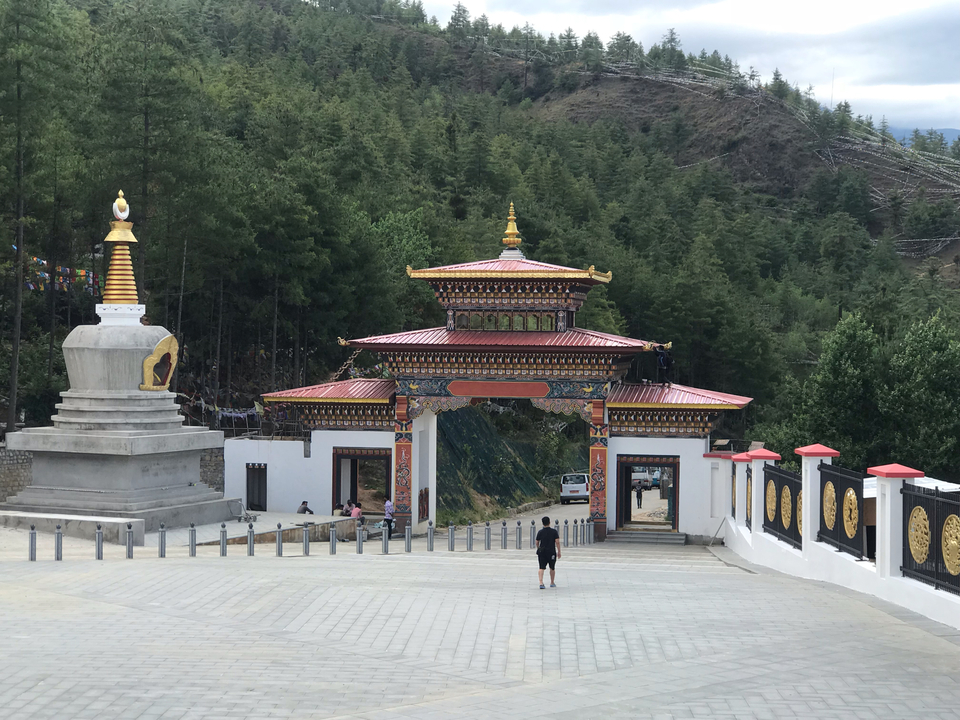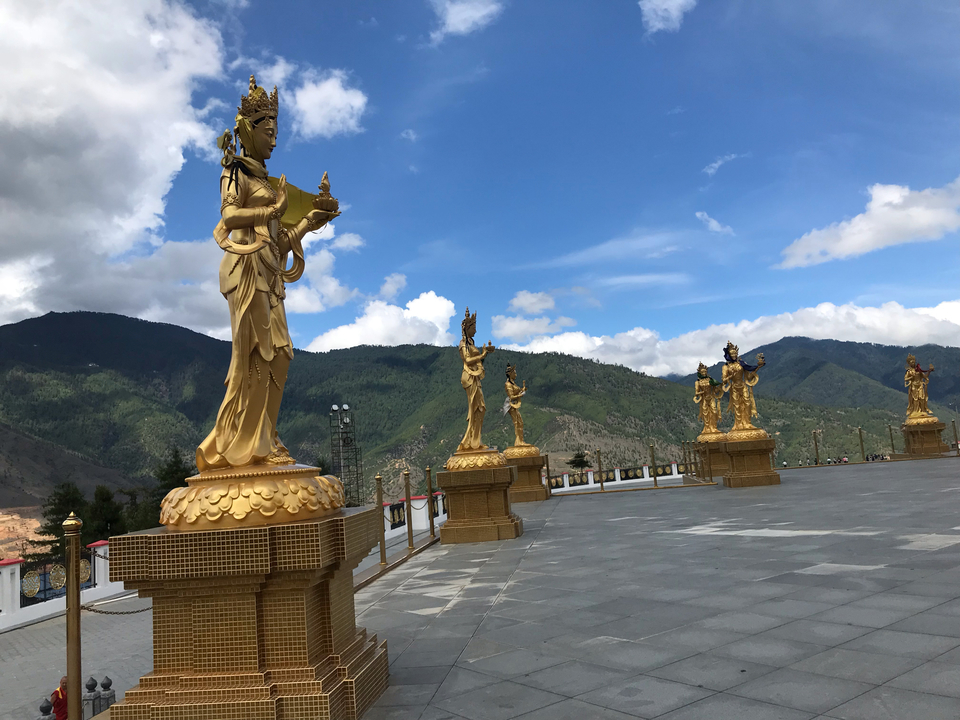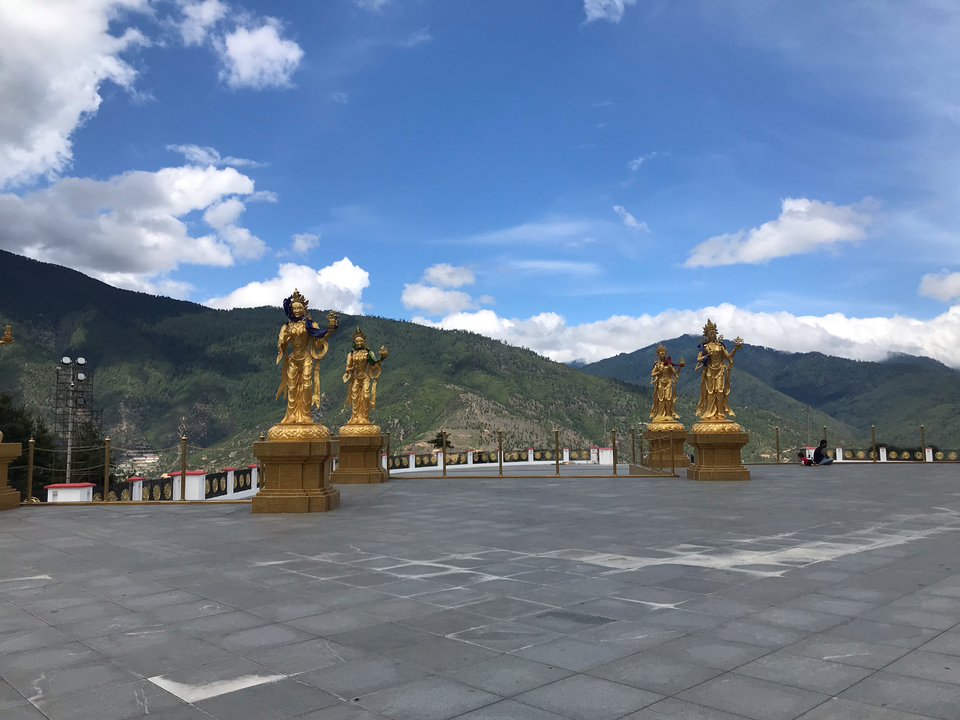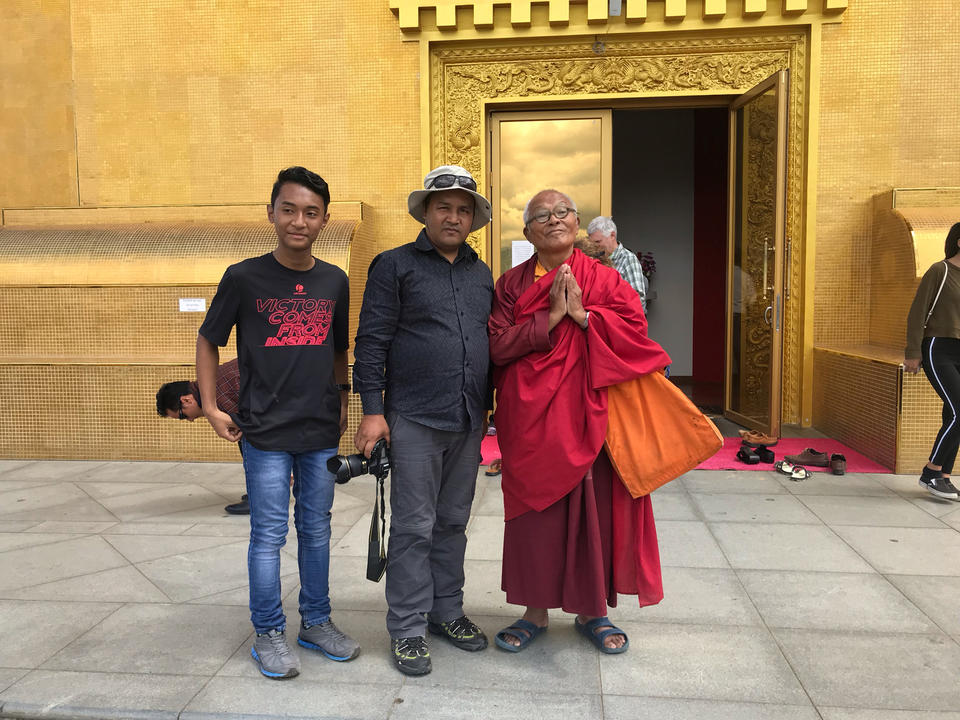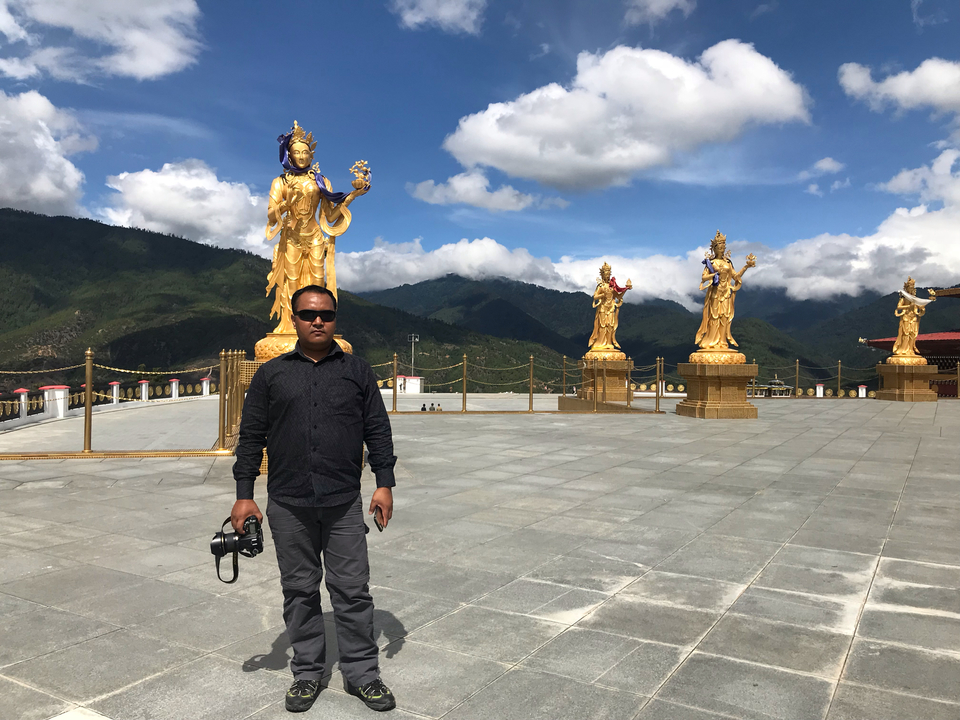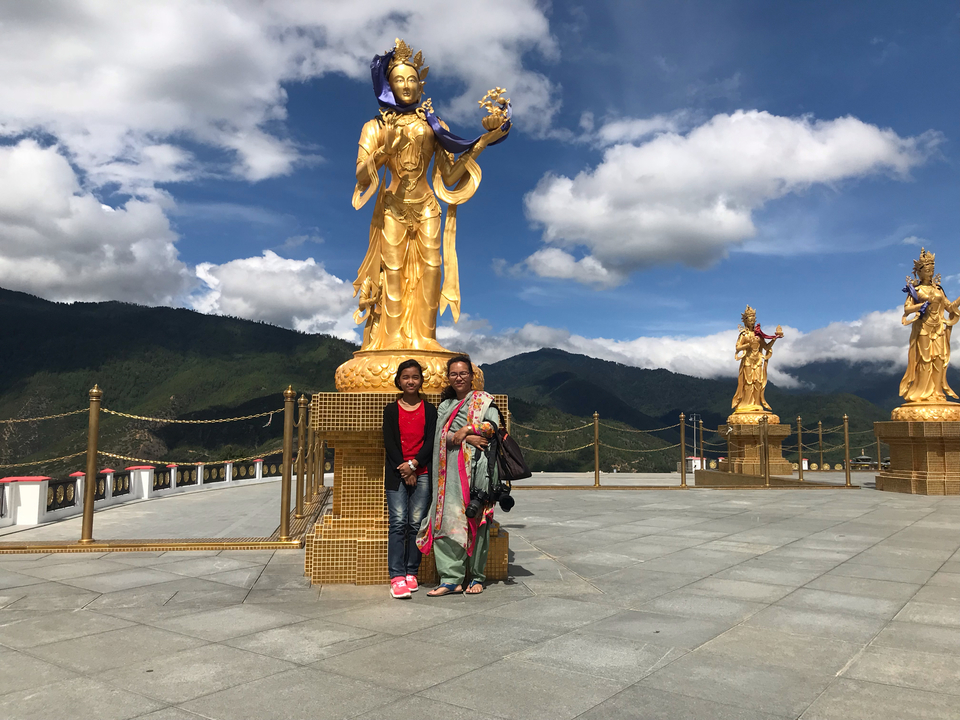 After that we made our way to have lunch in Babesa Village Kitchen where we got to enjoyed Bhutanese food served in the traditional style.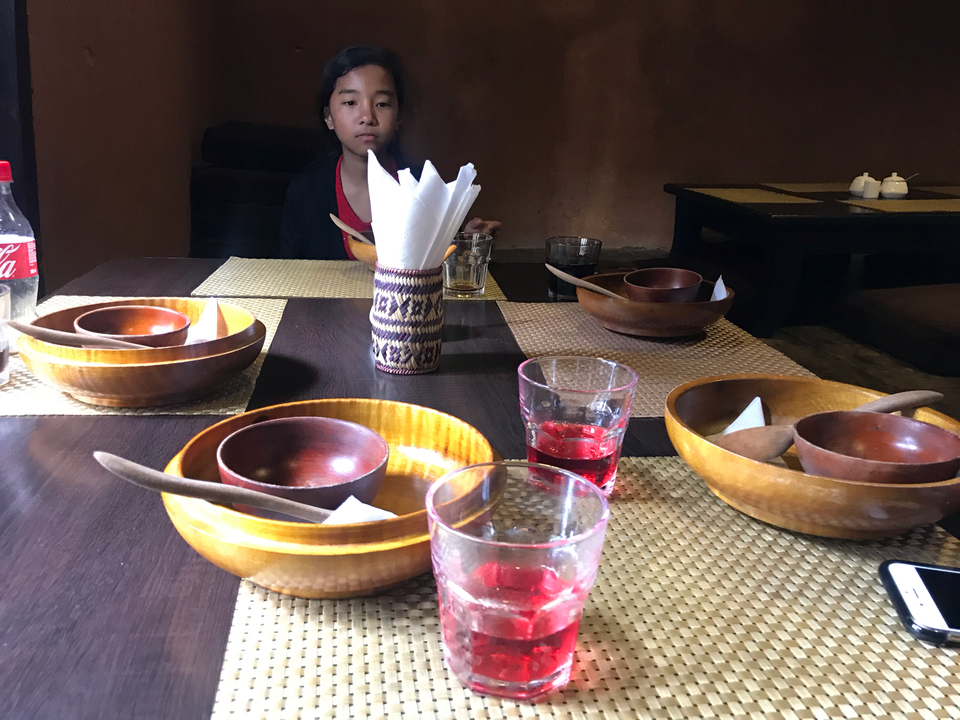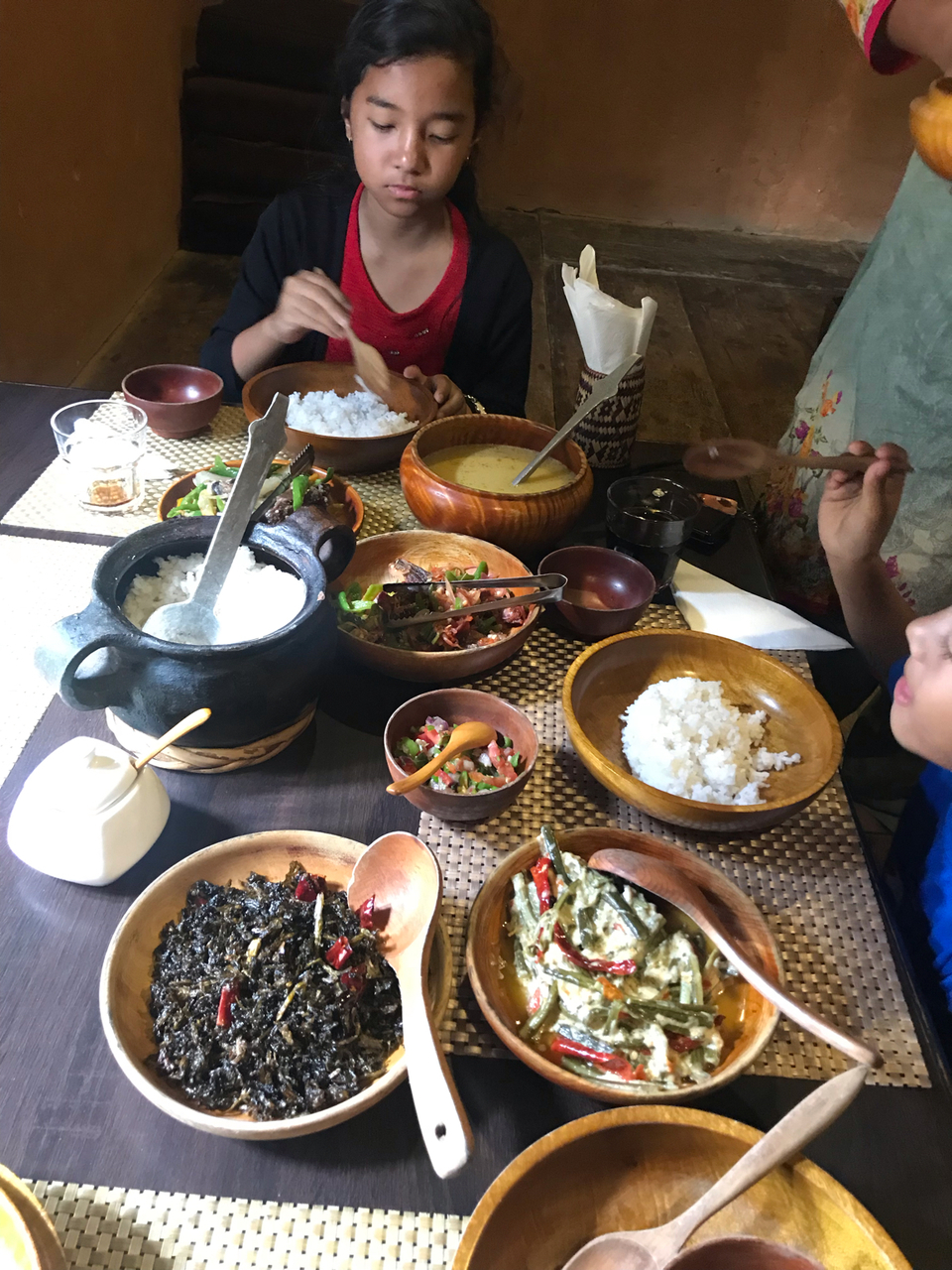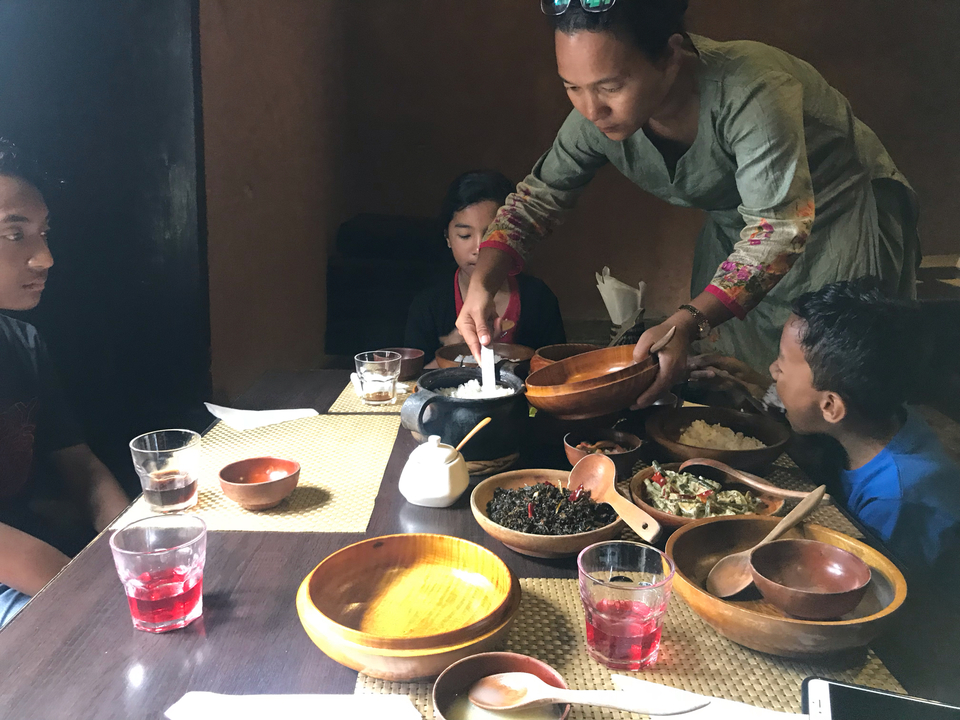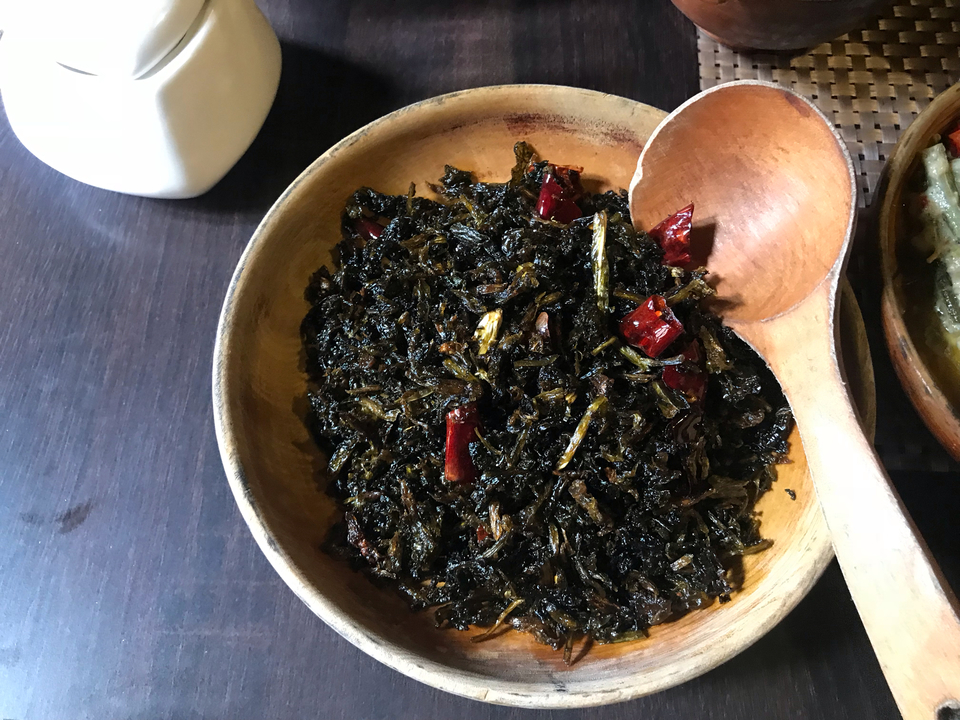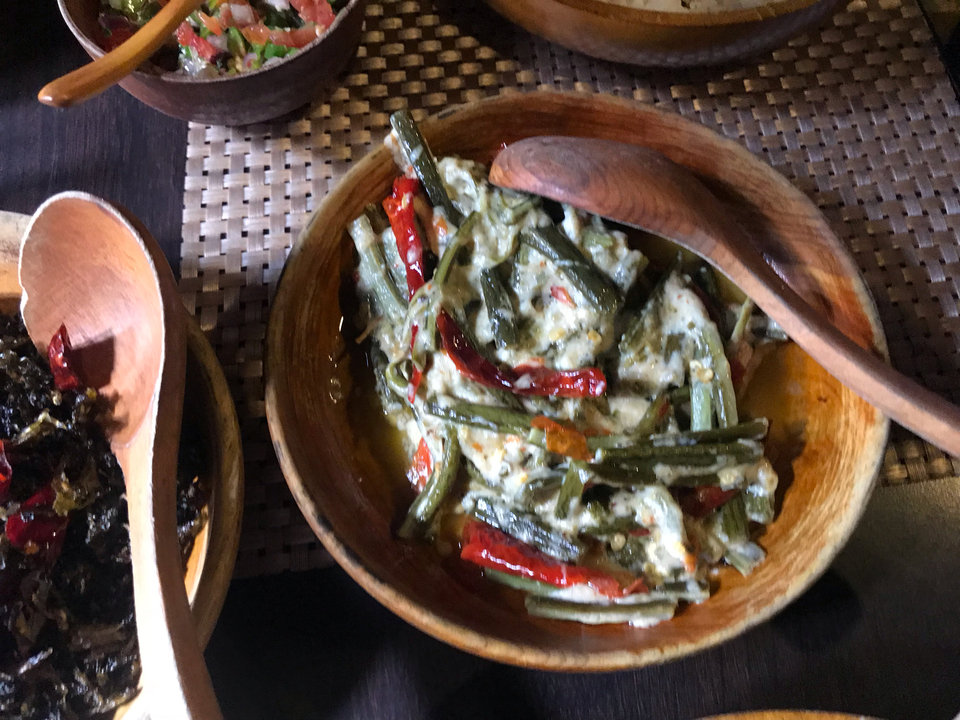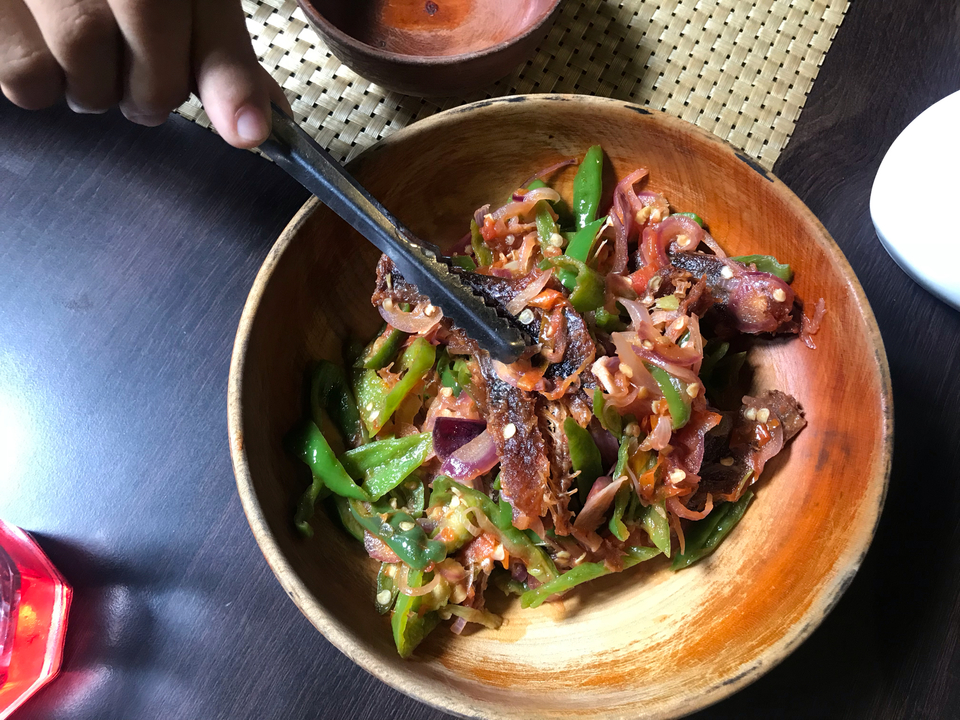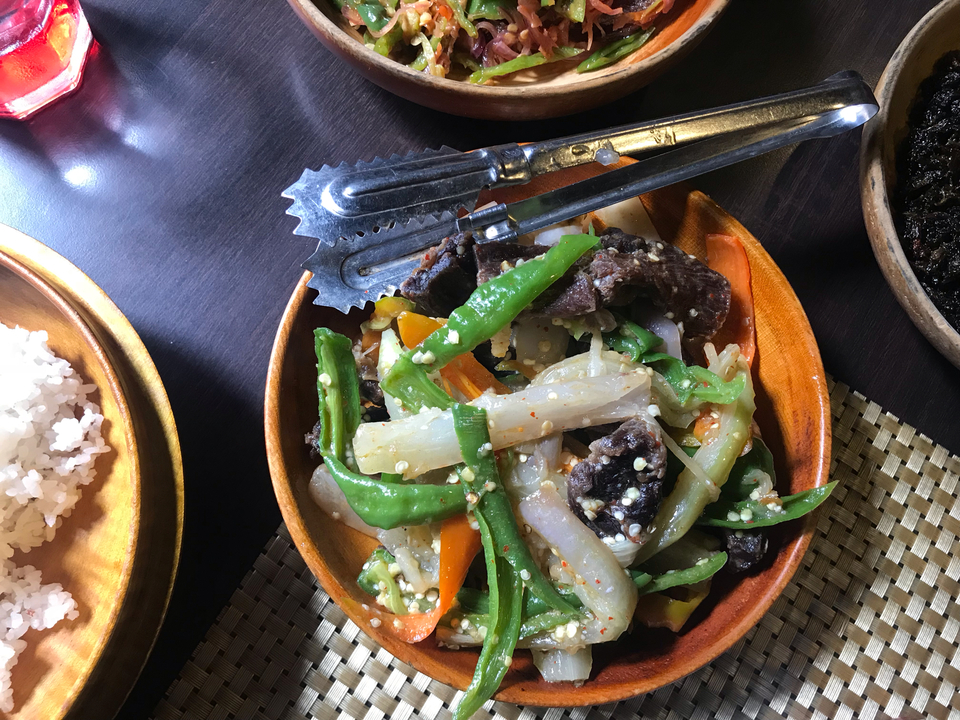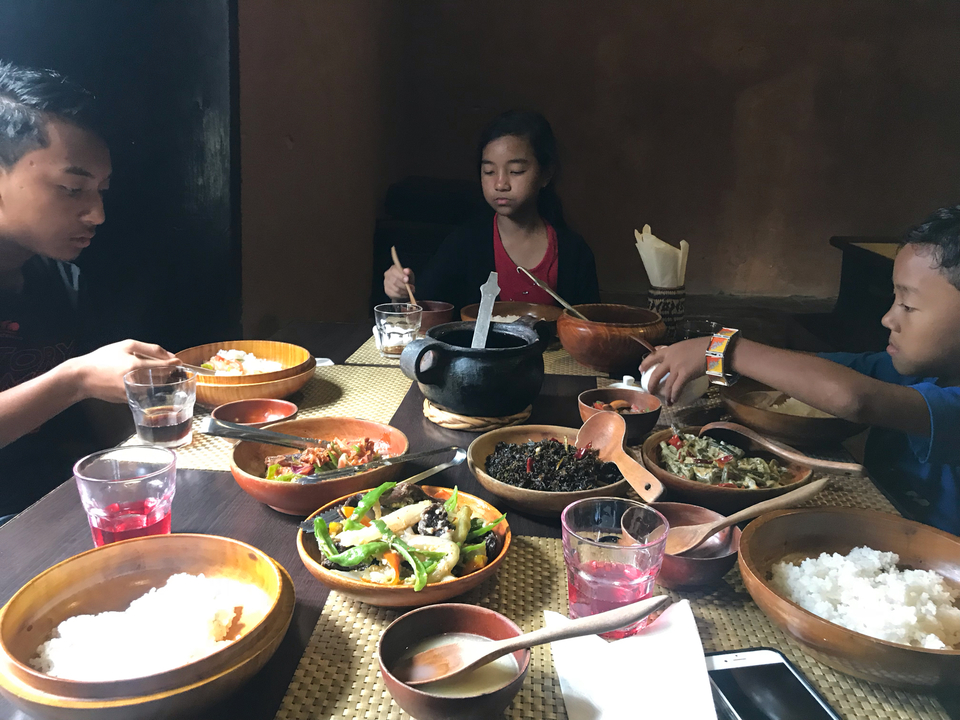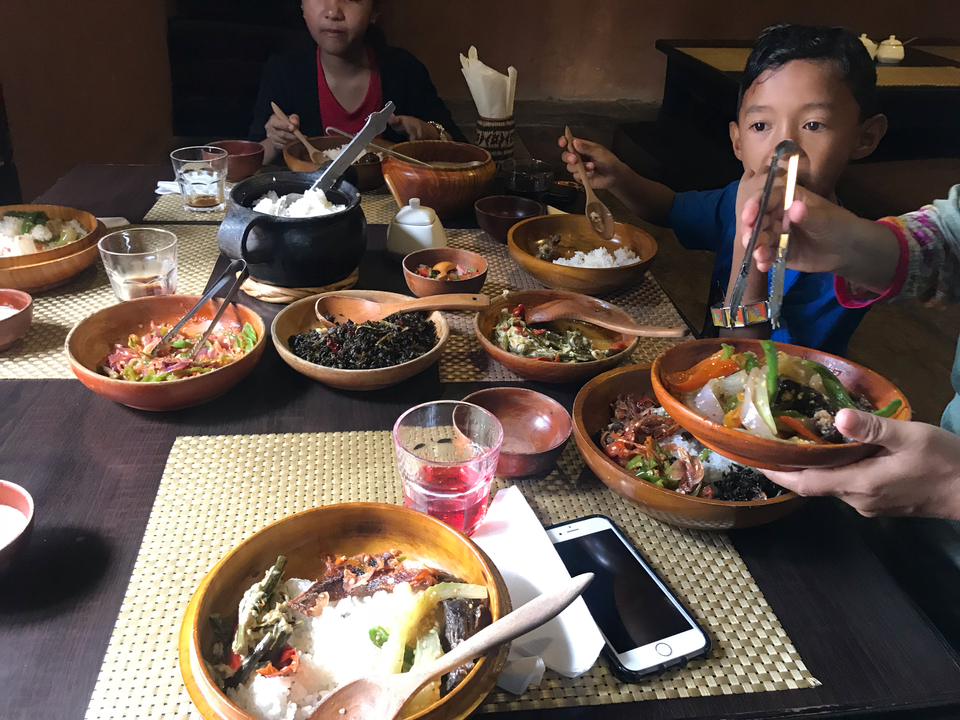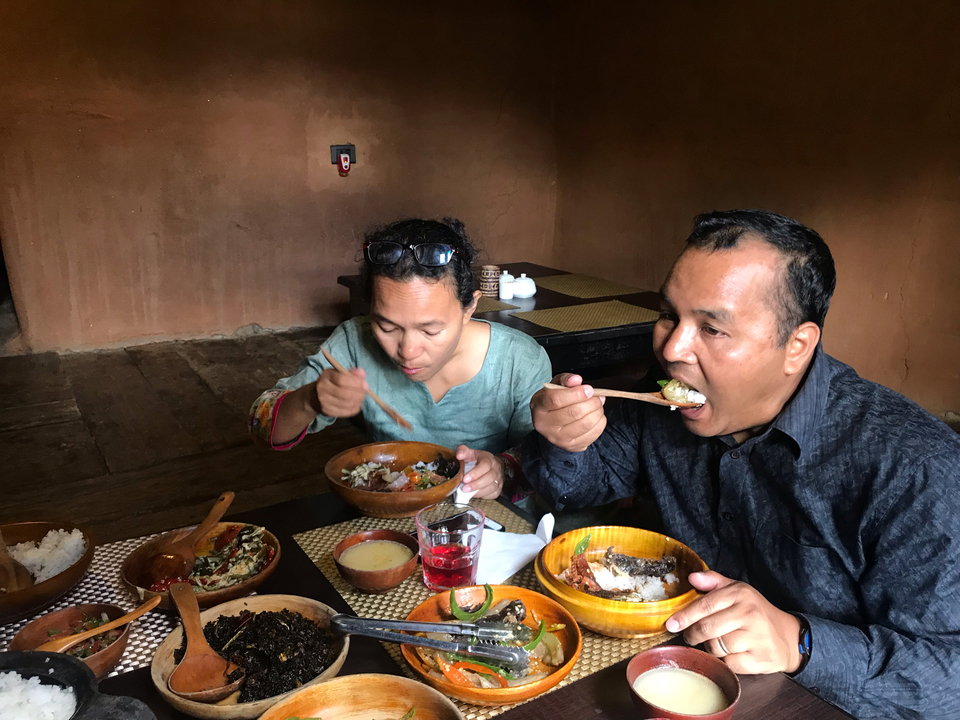 We then wind up our day by visiting Ludrong Memorial Garden located near Tashichho Dzong. And then retired for the day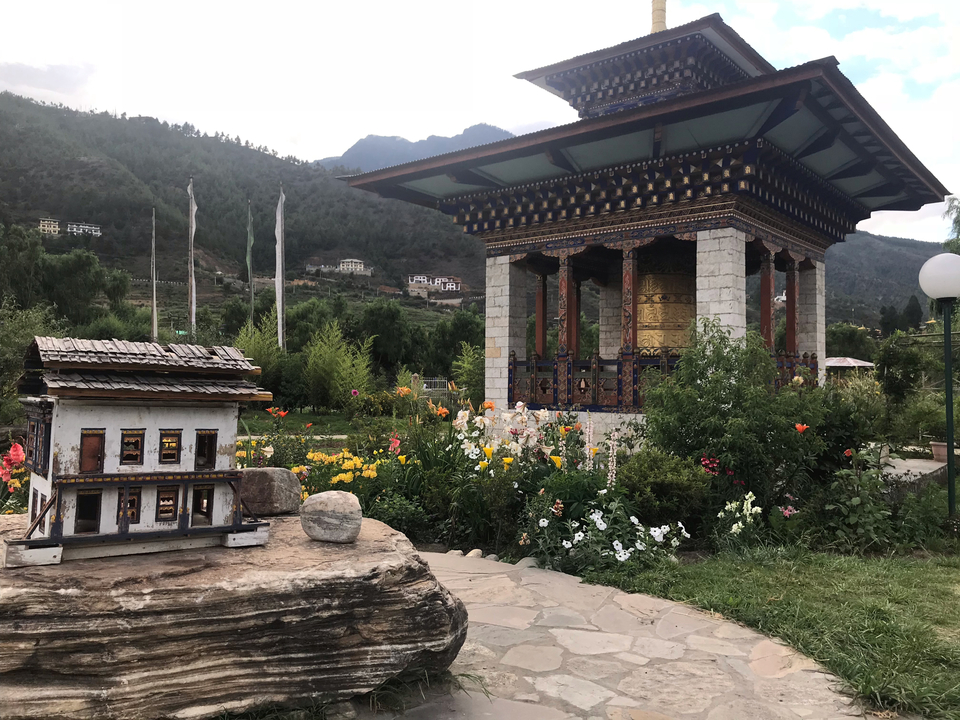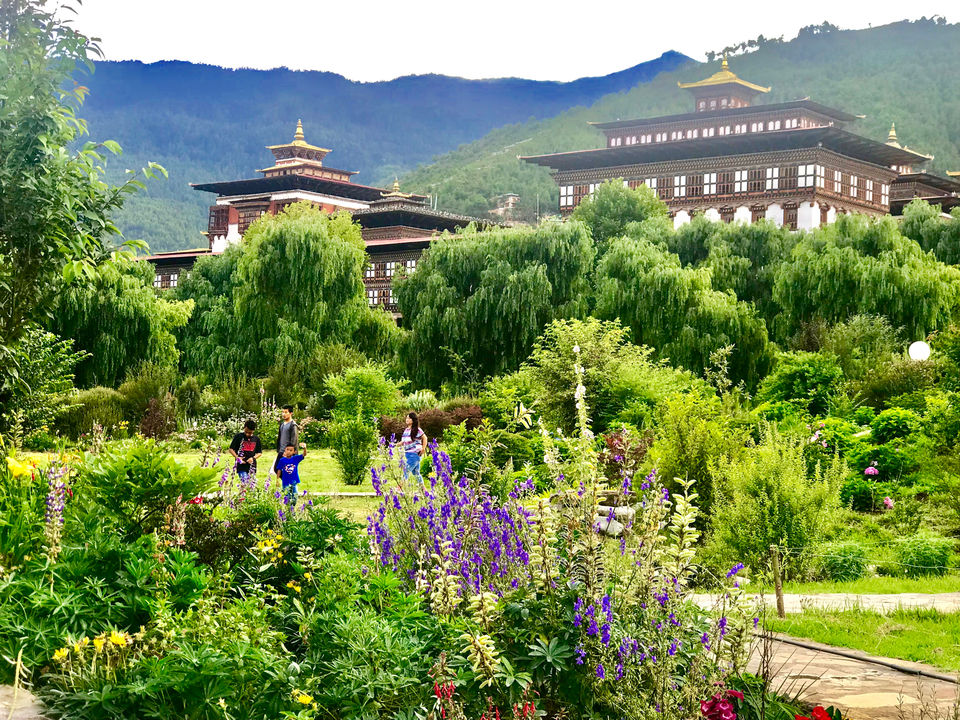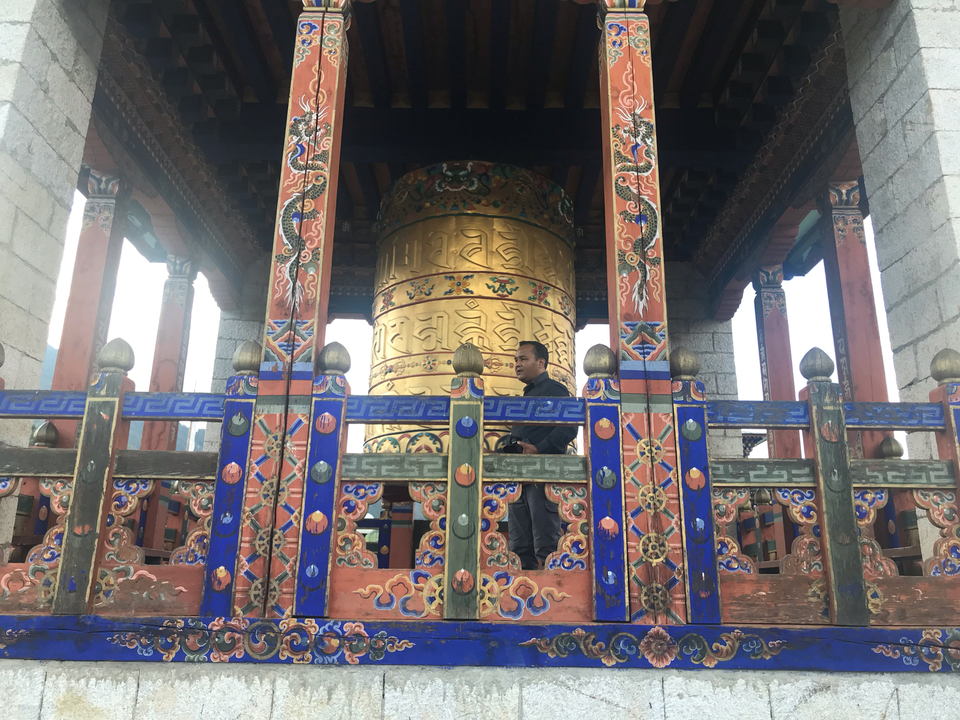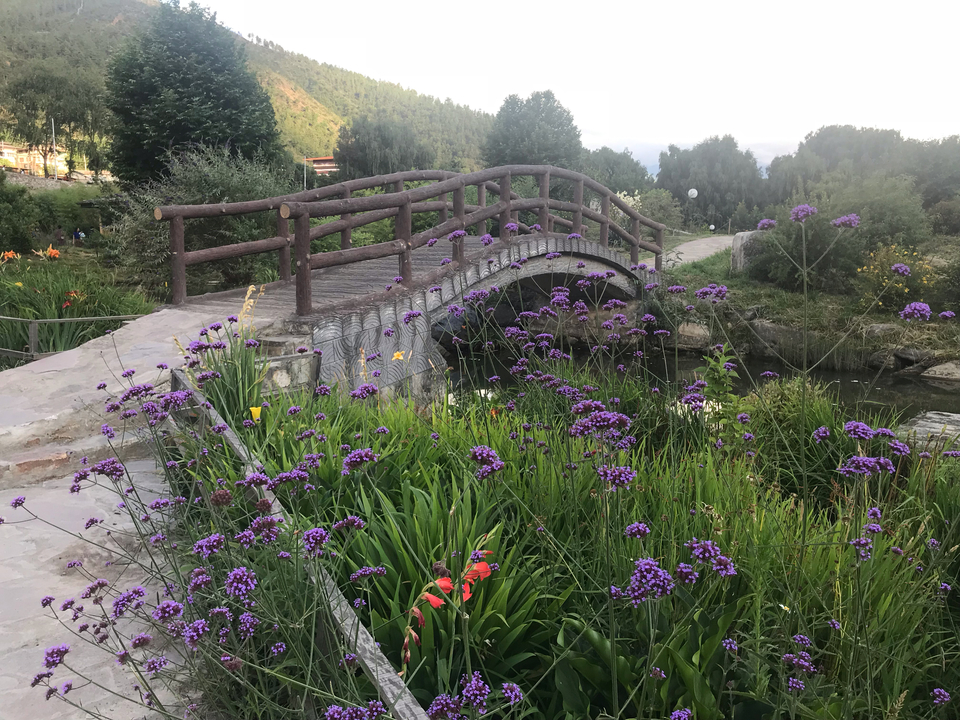 We forget to mention that we also went to see the national animal of Bhutan called the Takin in the morning: here are some photos
On the last day before we return to Phuntsoling and India, we had one final place to visit that was the Memorial Chorten located in the heart of Thimphu. Then we made our way back driving all the way to Phuntsoling where we spend the night and next day made the way back to Williamnagar, Meghalaya India