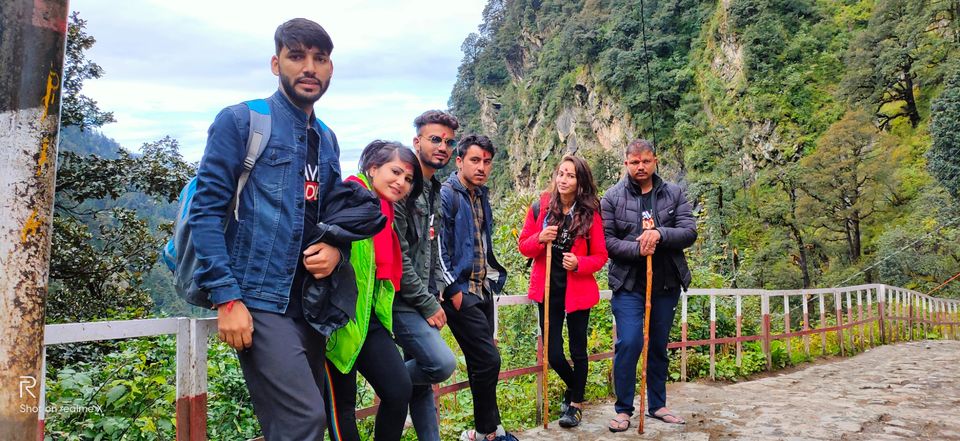 We started from dehradun. As soon as we reached massorie we started feeling cold because it was a rainy day. The weather was so perfect. Somewhere the mountains were covered with fog. We had our breakfast near kempty fall. After crossing "Barkot" the condition of road was bad, somewhere the road was covered with mud we were afriad that the motorcycle might slip. But we had good luck and we got out of there. As we were reaching towards Kharsali the view of green mountains and white clouds over blue sky was amazing. The cold air was feeling great , by the end of the day we reached Kharsali. It was 6:30 in the evening and we decided not to stay here but to hike 5 km which is the distance between Kharsali and yamunotri temple.
It was dark all around even then we decided to continue. We were so hungry and didn't have anything to eat so we bought "parle g " biscuits and at that time "parle g" biscuits were delicious. We were enjoying our way by listening to songs and dancing and taking rest for few minutes. There was mud in the way somewhere but as it was dark we were not able to notice that.
Somehow we reached near yamunotri temple in 2 hour n there we had our dinner and rented a room. We were so tired and went to sleep.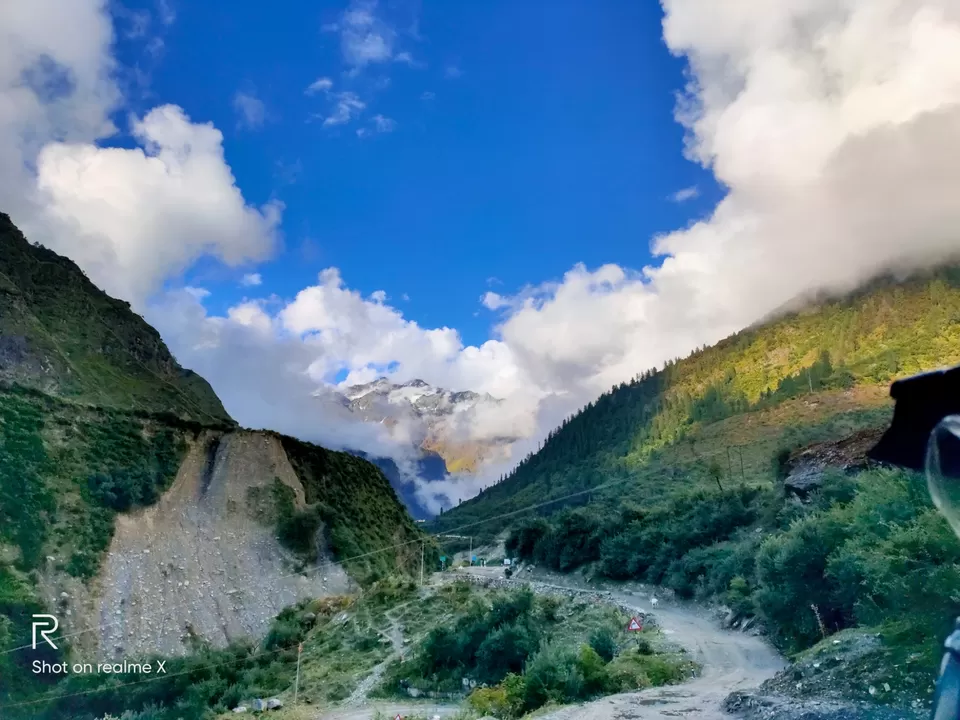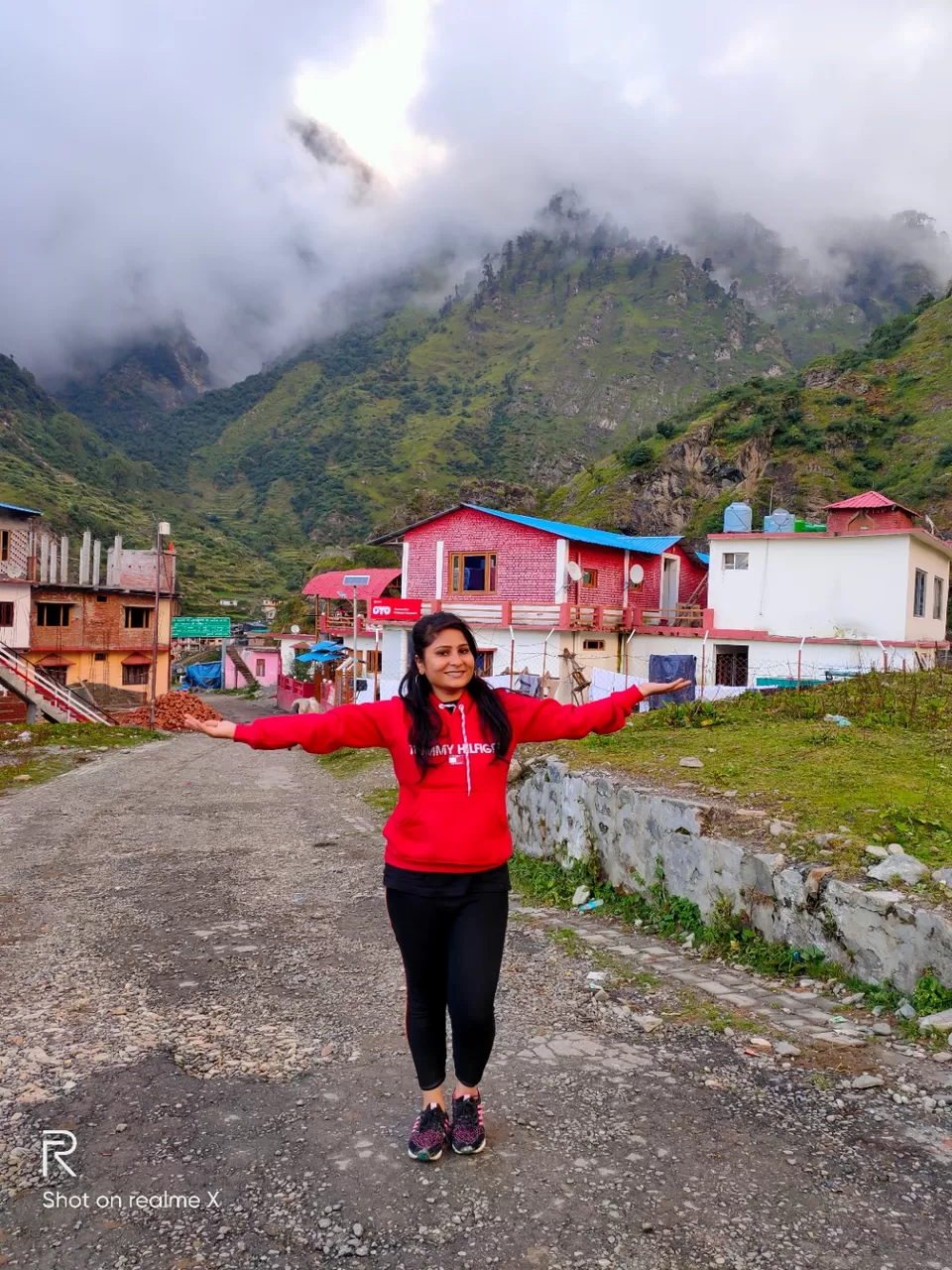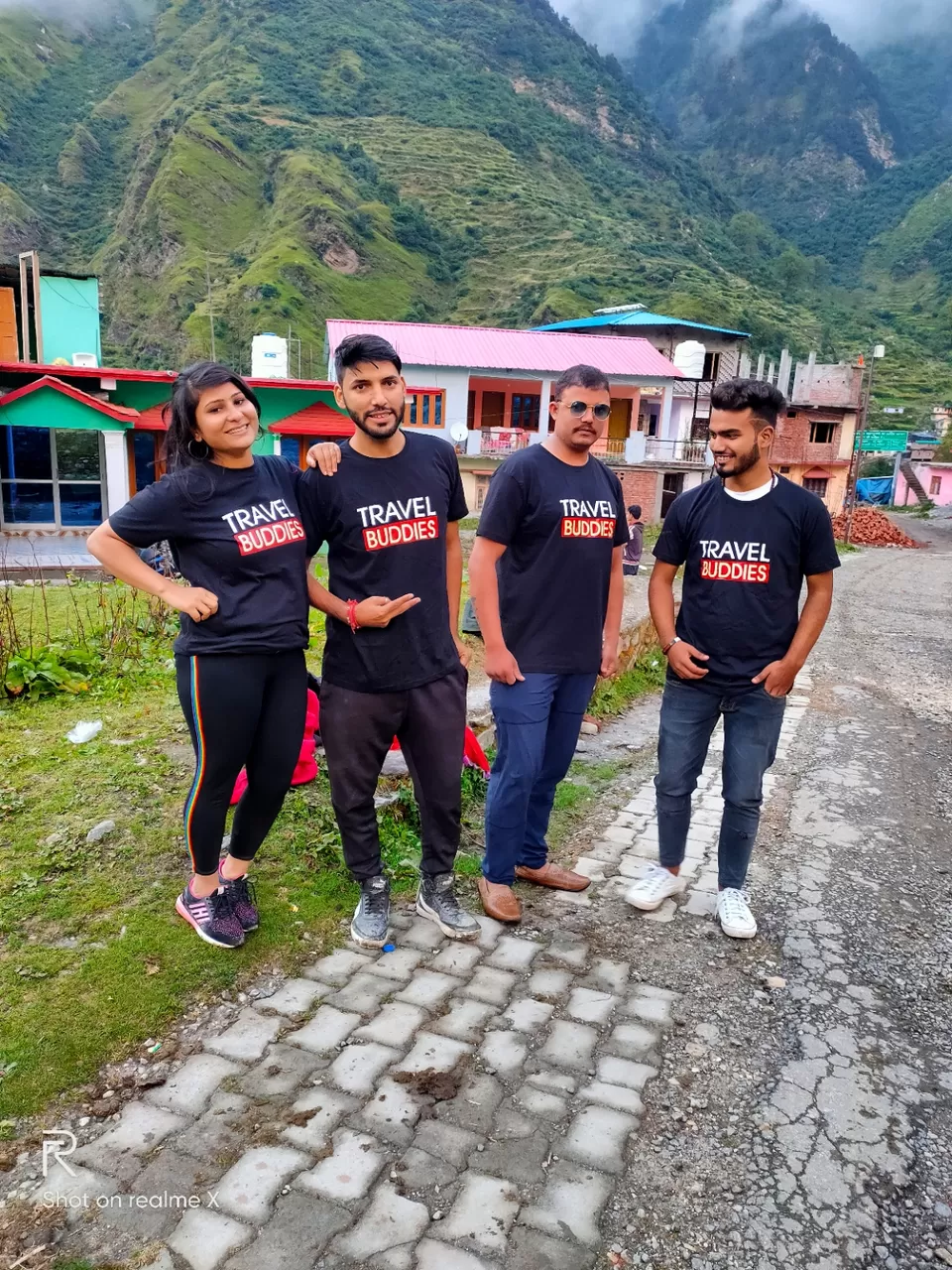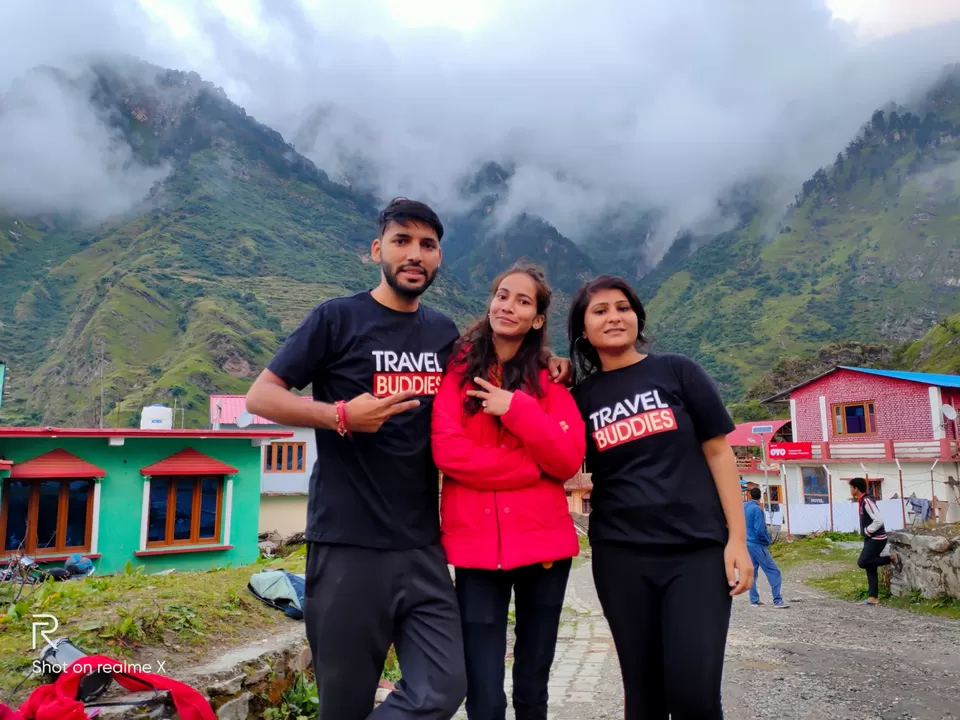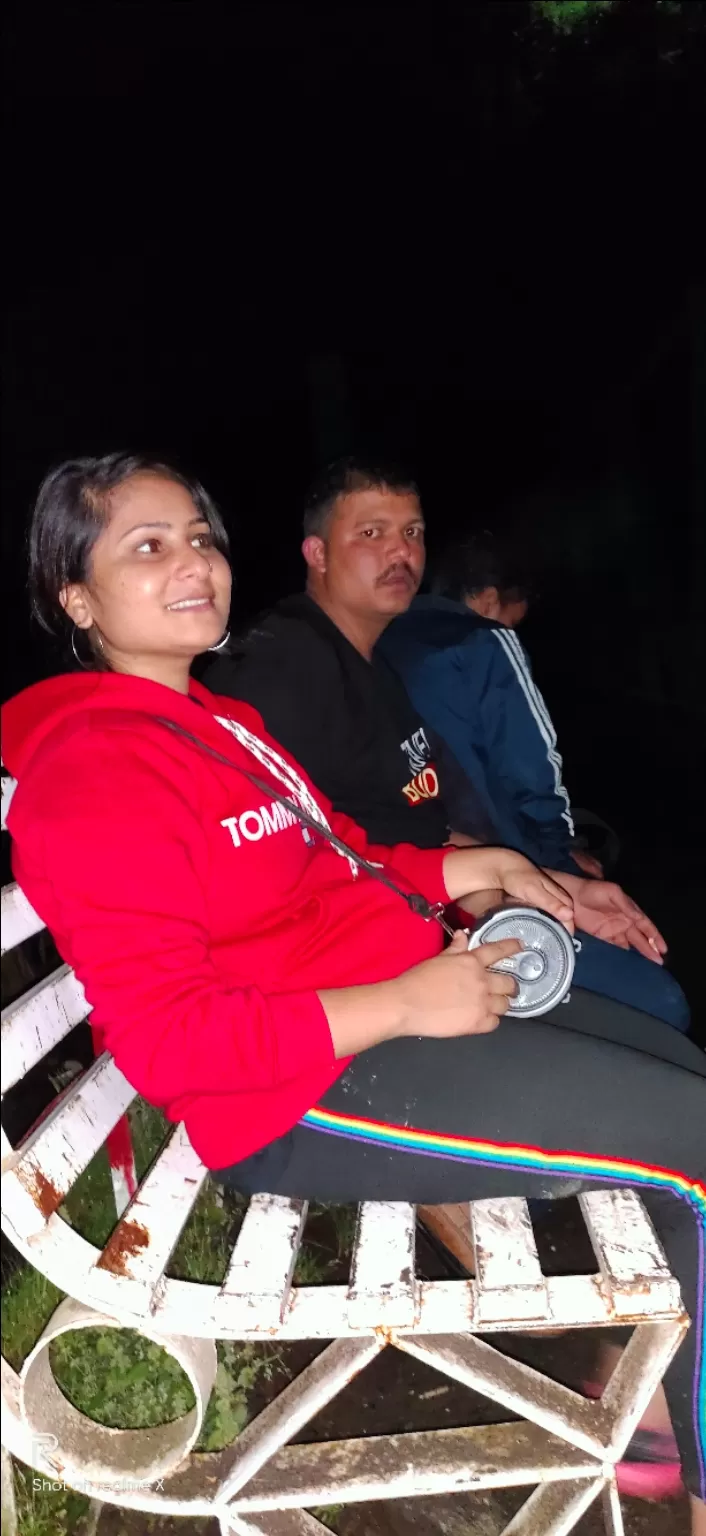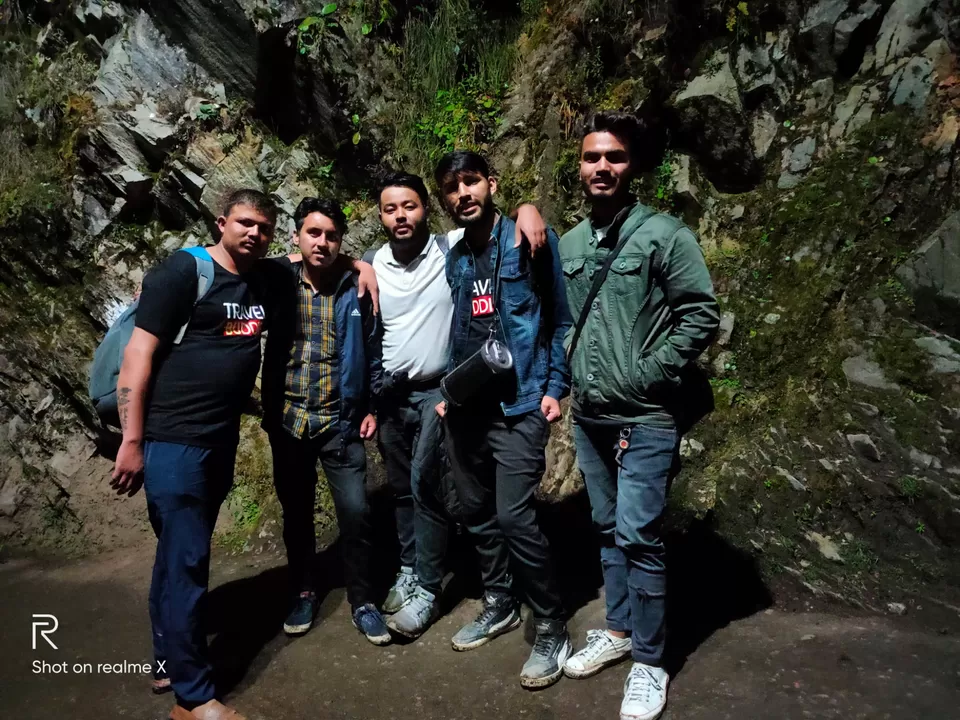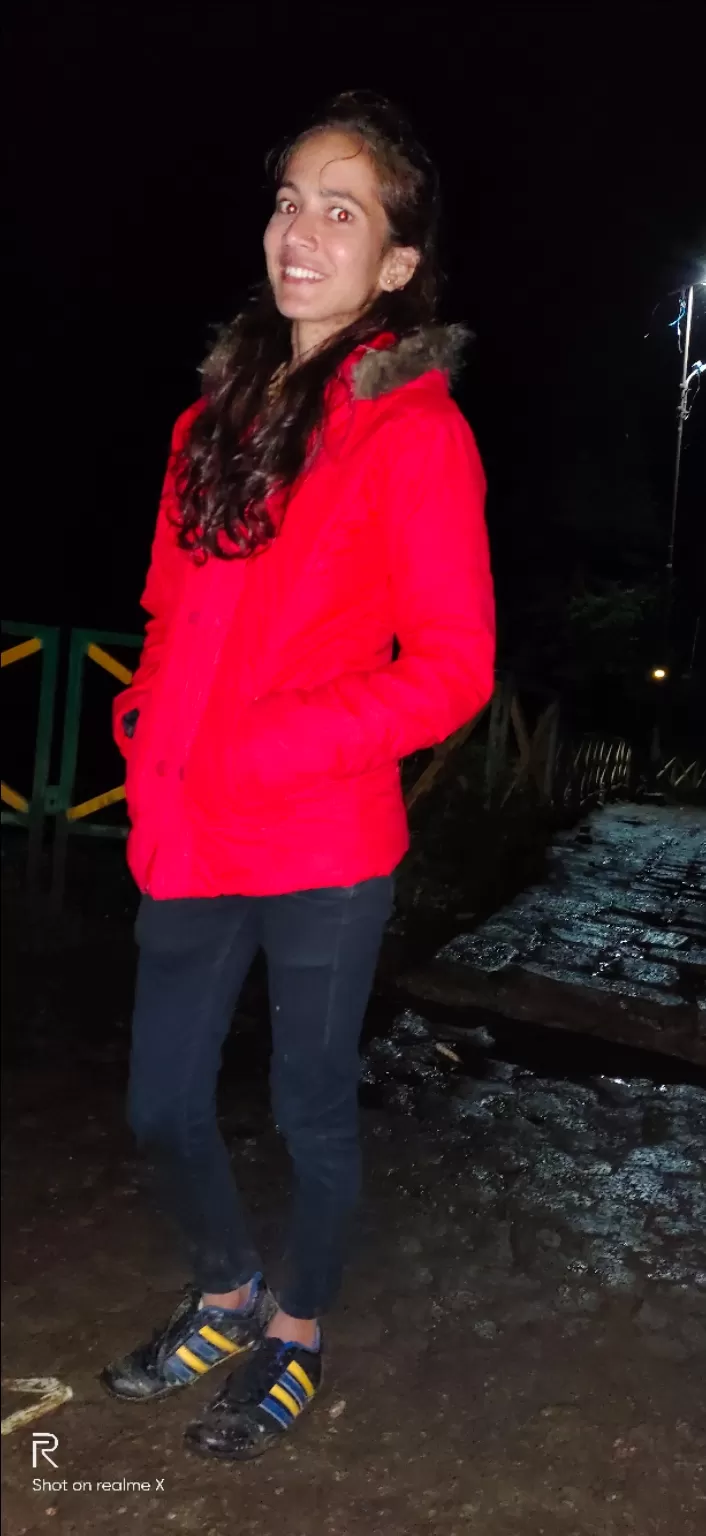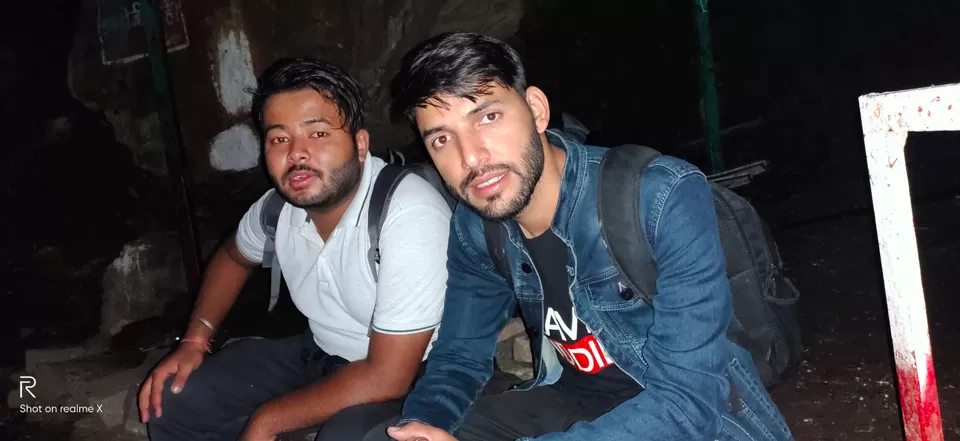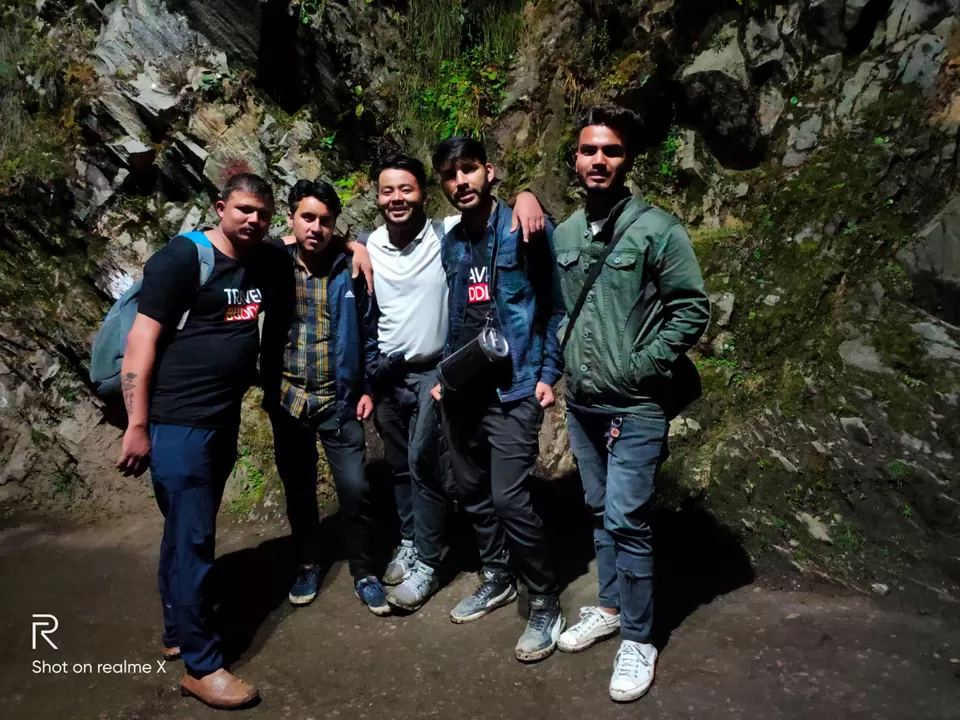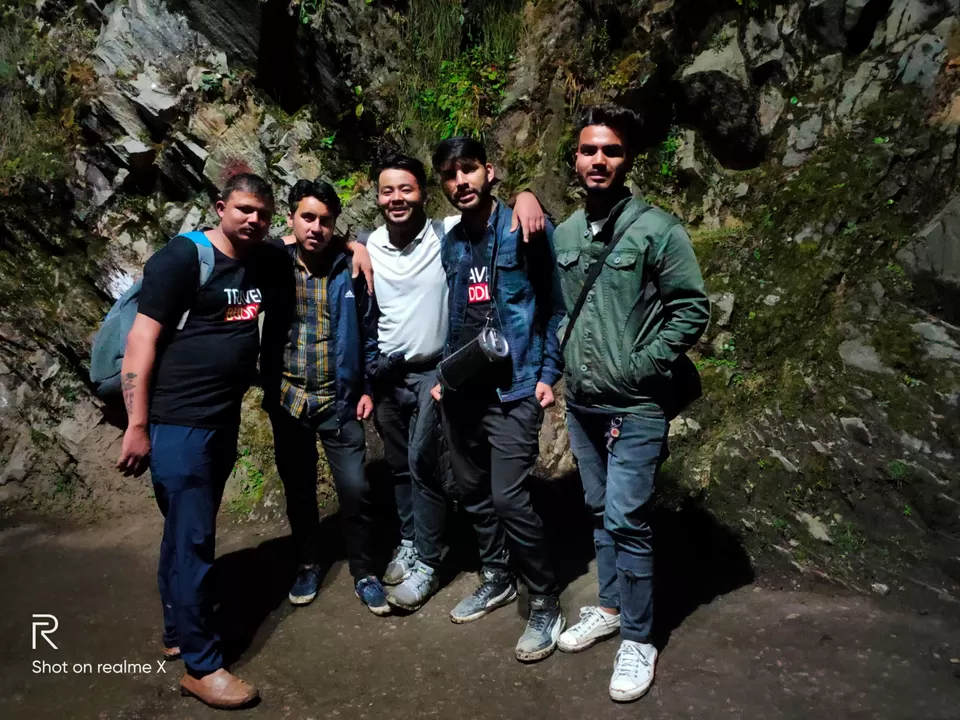 I woke up in the morning at 5 ..it was freezing outside. I took almost one and half an hour to wake my buddies up. And then we went near temple where there are two "hot water kunds" one for males and another one for females. The water there is so hot. We took bath and then we went to the temple . There "Pandit ji" worshipped on behalf of us.. after seeing the idol of "yamunotri ji" we clicked some photos and went back to Kharsali. We had parked our vehicles at Kharsali and then we returned to dehradun.