Blueness of this water, rawness of this place and mesmerizing mountains - For the first time I saw pictures of this place and immediately I dreamt of myself being there. The wanderer in me was not able to wait any further and I started exploring more about this incredible place called - Ladakh!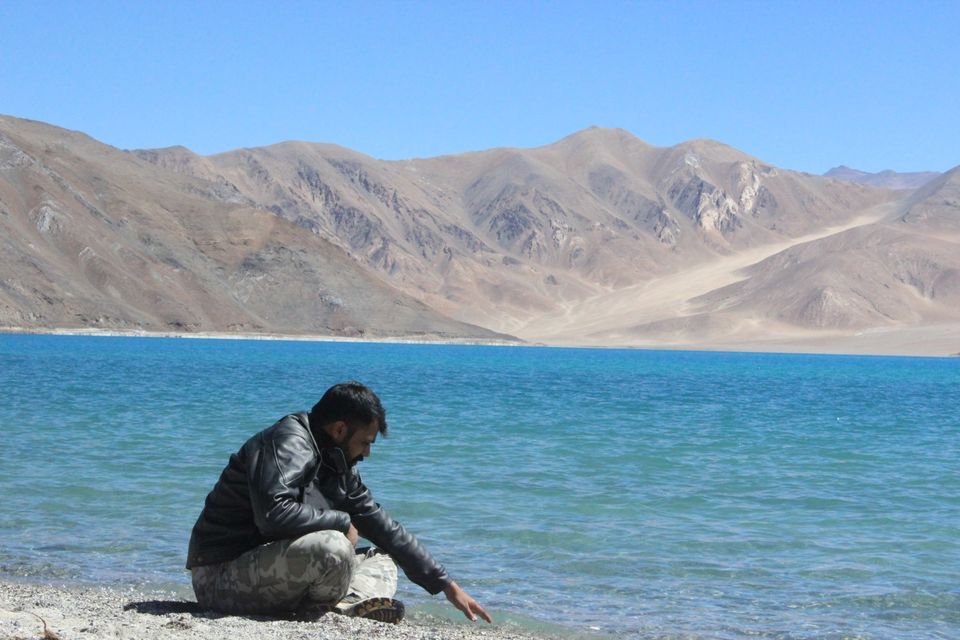 Something so barren yet so beautiful on the top of the Himalayas has been a mystery to many of us. Pictures of huge landscape make it even more attractive. However, for this trip of the lifetime, one needs to be prepared mentally and physically.
Mentally I was already exploring ladakh and physically I never doubted myself as riding is in my blood. One thing my father passed on to me was his passion to ride motorcycle. So I was all geared up to start this journey.
1) Riding on Historic Passes:
With rocky terrain and numerous blind curves, road to Pangong Tso is the most challenging route I have ever rode on. With low level of oxygen, breathing is a bit difficult and one can feel little dizzy while riding. But once you reach the top, it's a proud moment for any rider to cross the highest motorable road pass in the world. And descend will lead you to one of the beautiful lakes you have ever seen – The Pangong Lake.

If you have conquered the heights of Khardungla, crossing Chang-La would be relatively easy job. Chang-La pass opens the gate to the magnificent Nubra Valley, a cold dessert which is home to doubled humped camels.

2) Pieces of sky on the Earth:
You might feel like you are dreaming when you will see blue sparkling body approaching you, Pangong and Tso Miriri are the bluest water body one will ever witness. Magical secret is that they reflect the colour of the sky. If you are lucky, you will get to see the shades of blue one can only imagine
The memory of me walking by the magical lake and breaking bread with the locals has been embedded in my mind, which I will preserve for the rest of my life.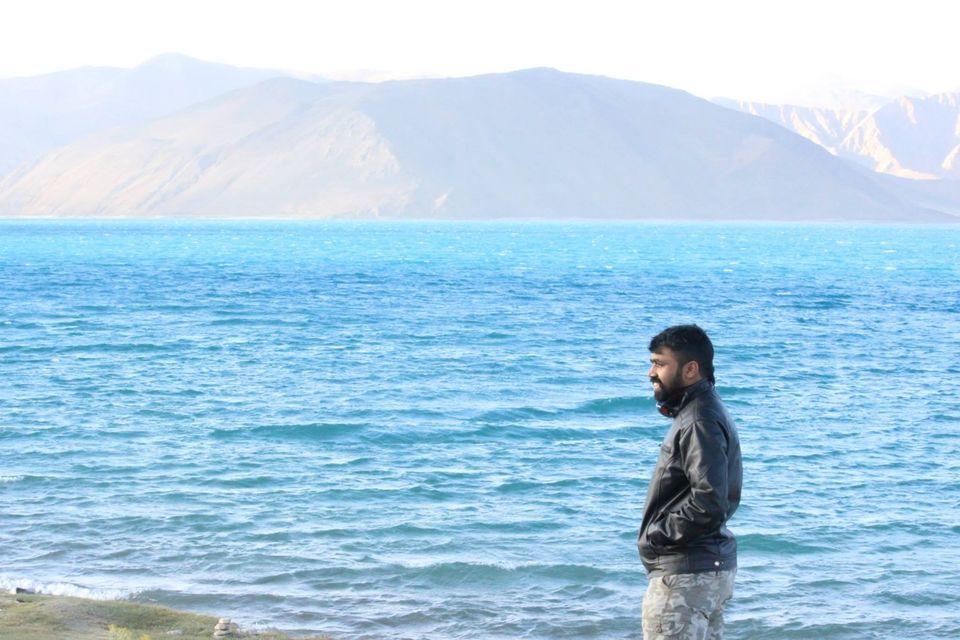 You have to experience the beauty of Tso Moriri from a distance as the lake and its surroundings are protected as wetland conservation reserve. However, it does not take away the beauty of the lake.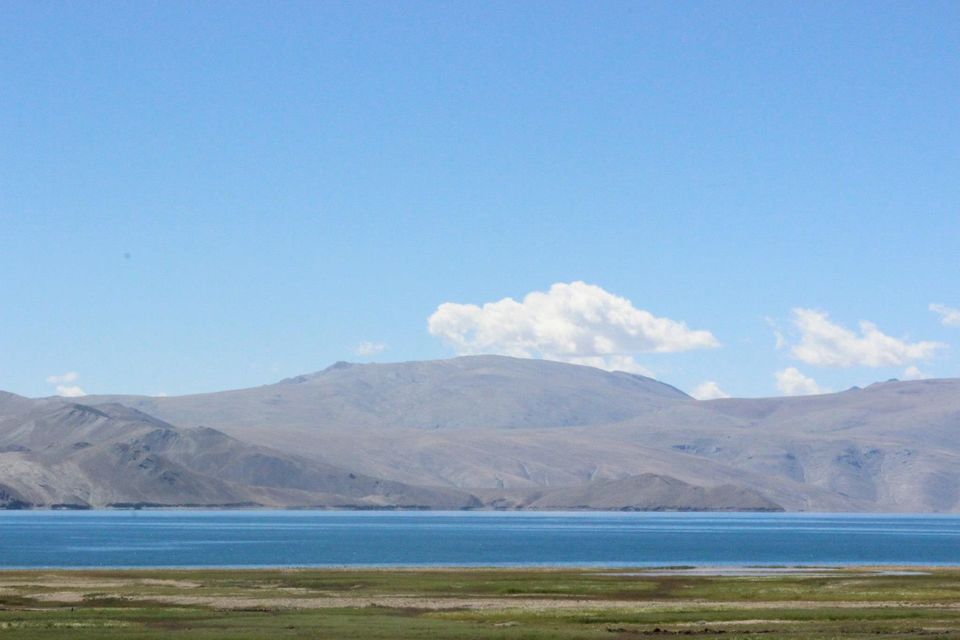 3) Inner peace at Monasteries:
Huge number of Buddhist monks dwell in Ladakh and they have contributed to Ladakh's rich heritage through monasteries. There are 11 monasteries in Ladakh - but due to time constraint I opted to explore 3 of them which falls on the same route i.e. Shey, Thikse & Hemis monasteries.
All 3 of them are beautiful in its own way, but my personal favorite is Hemis Monastery. Set far away from the city, you can actually listen the sound of the air blowing through the mountains.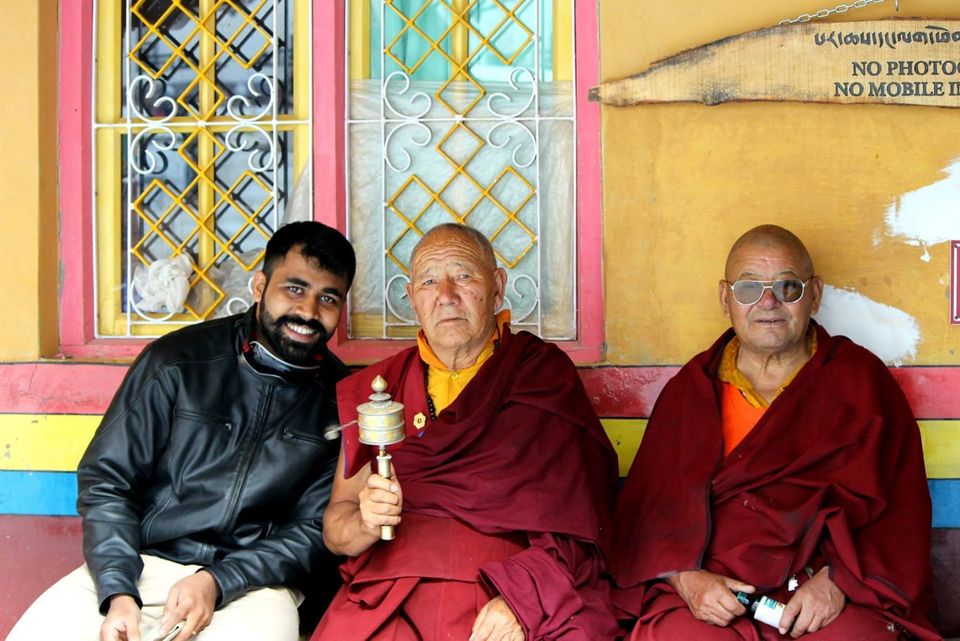 4) Nature's Anomaly or fantasy land:
It's a magical experience to travel through Ladakh as you can actually experience nature's trick with some spectacular sights. Magnetic Hill, Sangam point & Shanti Stupa are the 3 spots that visitors should not miss.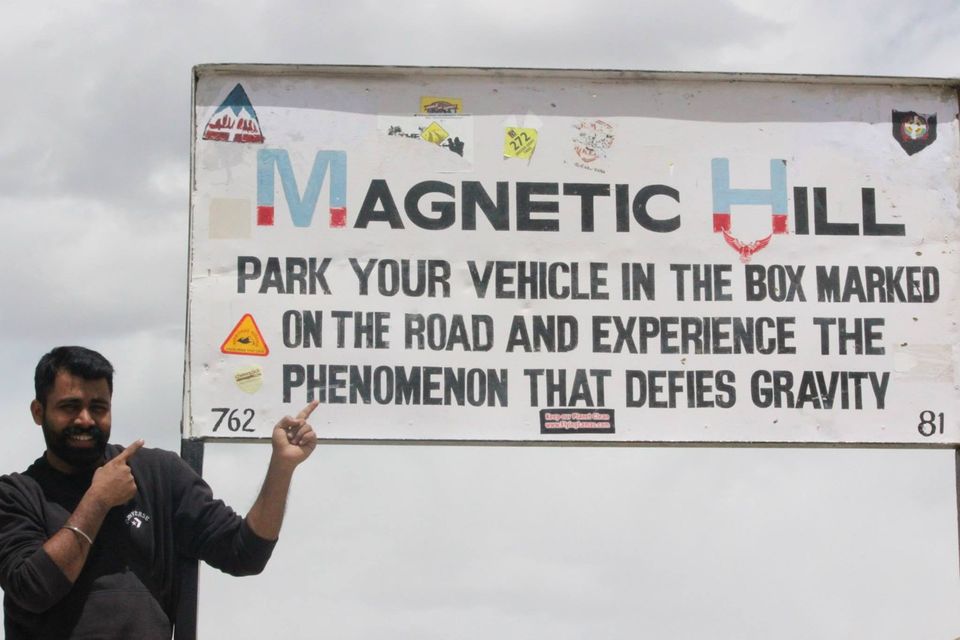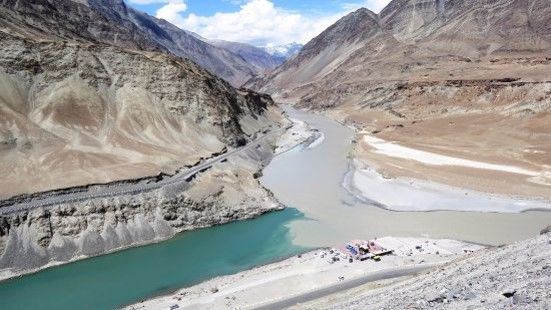 You will spend numerous hours traveling on road in order to reach your destination. But let me tell you, in Ladakh the Journey is as beautiful as the Destination!
Keep traveling like the tripster!
For more pictures: follow me on Instagram: @the_tripster
For videos: Search for Reenav modi on YouTube.
The travel essentials:
Traveling by road is the only means of commuting and it is best explored on a 2 wheeler. You got to be all geared up for the ride to avoid injuries is some unwanted circumstances. But you need not worry - all the people you meet on your journey are helpful and in some or the other way you will be able to find a way out.
Do check your bike before hiring, ask for a extra clutch and break wire, pick helmet of the size that fits you, wear all the biking gears, carry extra petrol with you, take necessary permits and break for a while when ever you feel tired. Most of all, give a smile to all the people you come across!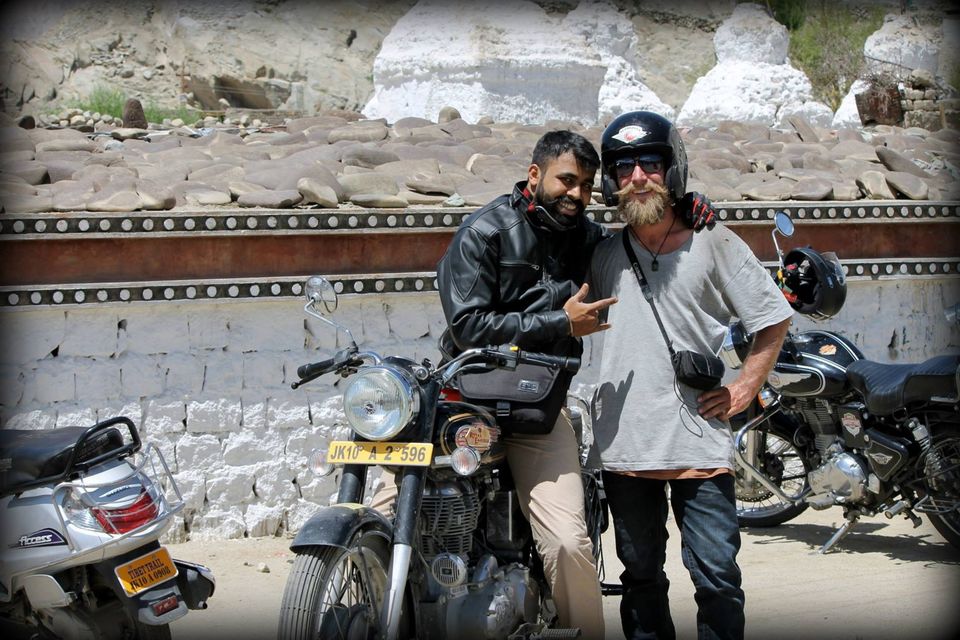 Ideal Itinerary:
You ideally need 12/13 days to experience Ladakh at its best. Here is an itinerary which you can use if you are planning your trip to Ladakh -
Day 1 - Get acclimatized. Once you reach Leh get your self acclimatized to the high altitude.
Day 2 - Cover monasteries and end your day at Shanti Stupa. 3 monasteries that I mentioned above along with Shanti Stupa can be covered in a days time.
Day 3 - Head to Pangong. Make sure you are all geared up and carrying sufficient fuel for the trip.
Day 4 - Spend a day at Pangong. You can see different shades of blue through the day.
Day 5 - Head back to Leh and rest.
Day 6 - Head to Nubra Valley. Try and start early and reach Hunder early, as there are no street lights on the way.
Day 7 - Head to Sand Dunes and get a ride on double hump camel. If you are tired and time is not a constraint, you can relax for a day at Hunder OR you can move back to Leh.
Day 8 - If you opt to spend a day at Hunder a day prior, Head back to Leh and rest.
Day 9 - Start early and head to Tso Moriri - You will not find many people on the way - make sure you make friends on the way and travel in a hood.
Day 10 - After spending first half of the day, head back to Leh.
Day 11 - Hire a car and go to Magnetic hill & Sangam point. Do visit the army museum and the gurudwara which falls on the same route.
Day 12 - Head back to Home sweet Home!
The Trispter!