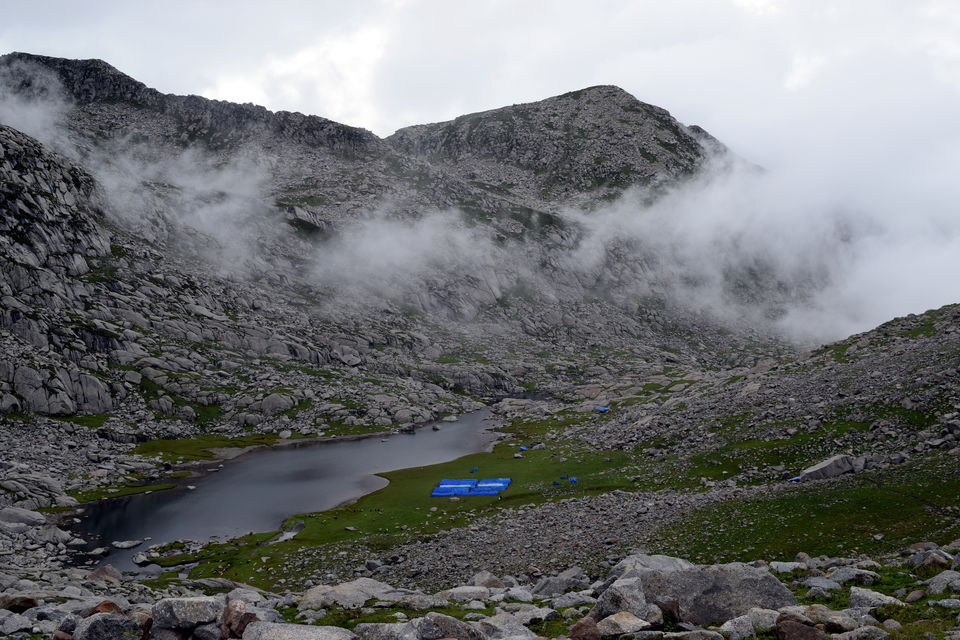 Lamdal Lake at an elevation of 3900m is reachable one from kangra Dhauladhar range Crossing Indrahar Pass and other from Chamba.
It is known that there are around 22 mystical Glacial lakes which are considered to be abode of Lord Shiva and Out of which only 7 can be trekked easily.
I have never heard about this Lake earlier and it was the Month of August when my friend 'Nipun' ( who is basically from Chamba ) called me up and Planned for this trek to 7 Lakes with his 3-4 friends.
And i was Like 'Never say no to Mountains' - i am always in
Arrival at Chamba :
I started my Journey from Chandigarh to Chamba in Hrtc bus the most adventerous way to explore the mountains.
the bus Route was :
Chandigarh - Una - Pathankot - Banikhet - Chamba
It's a journey of around 10hrs Covering all the mountains, Serpentine & twisting Roads for more than hours giving a feel that it can fall of the edge at any moment.
By the evening 7pm i was finally in the town Situated on the banks of Ravi river and my friend was here to Recieve me.
We went to his house which is near Chamba chaugan, Settled down Packed our backpacks had a dinner and went Out for some healthy walk through Chaugan.
It's Called that Chamba is the Only district in Northern india to preserve a well Documented history from 500 AD.
Interesting thing is that the Name Chamba is named after Daughter of Raja Sahil varman ( king of Bharmour ) who was Champavati.
the town is also well known for its arts and Crafts particularly its Pahari paintings.
Its also famous for the Manimahesh kailash Peak Yatra situated at Pir panjal range in bharmour Subdivision which is just 65kms from Chamba