Here are some of the best restaurants you must visit if you have a hungry belly and looking for some authentic food. These places are an ideal visit if you want to go out for lunch ;
1. NAGAMEEZ
If you are a pork lover then definitely this place is for you. There are a variety of amazing pork dishes which you can try. Some of them according to the chef's recommendation are Pork with King Chilli, Lemon Pork, Pork with Vodka, Pork with Rum, Pork with Rosili Leaves, Pork with Pumpkin etc. Ofcourse there are chicken , duck and fish items too. It is located in Silpukhuri, Guwahati.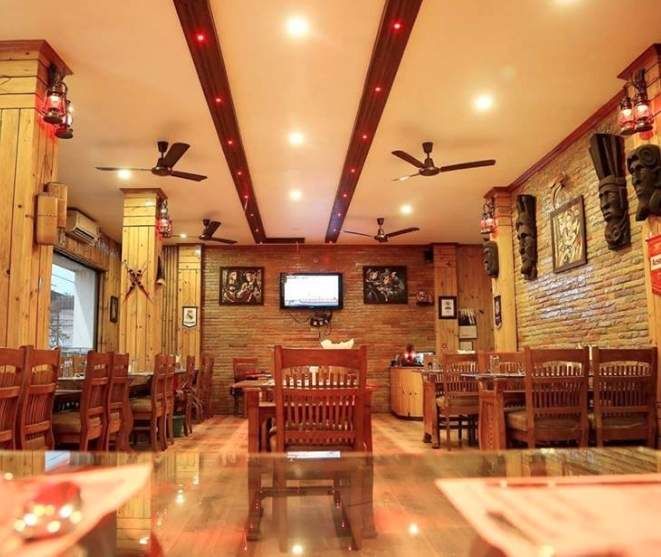 Located in Hengerabari Road, near Ganeshguri this place serves authentic Mising Thali's which are well known among the food lovers in Guwahati. Some of the must try out dishes are the ethnic Mising Chicken Thali, Mising Pork Thali, Mising Mutton Thali, Mising Duck Thali, Mising Fish Thali & Mising Local Chicken Thali. There are other ethnic dishes too which one can try like Fish with Seasonal Herbs, Patot Dia fish, Fish pitika , Black dal, Sticky rice with cream etc.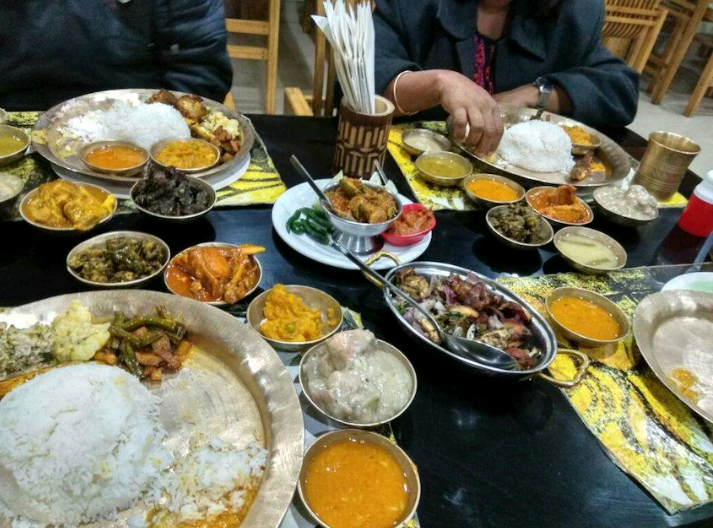 3. KALITA SPECTRUM
Located at Six Mile, Rukmini Gaon this place is a very strikingly elegant place which definitely raises the standards of fine dining, lovely ambience and amazing food. The staff is very friendly & welcoming. There are a variety of lip smacking dishes starting from the starters, to the buffets to the deserts. They also serve complimentary pani-puris too.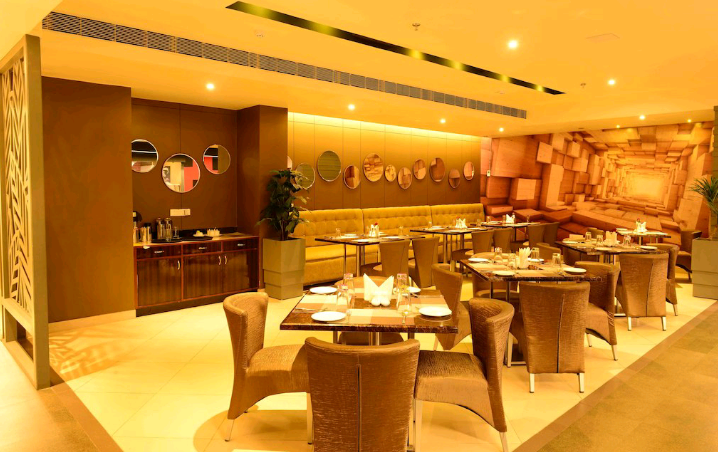 4. KHORIKA
One should definitely visit this place for authentic assamese delicacies. They serve their food in traditional assamese utensils known as "Kahor Bati & Thali." Their interiors are not very strikingly fabulous but you will truly love their authentic food. Located at Bora Service, Ulubari some of the must try dishes are Chicken Khorika , Chicken Curry , Fish Fry and their very very delicious Kheer. If you love eating pork then try out their pork thalis, smoked pork dish & pork curry.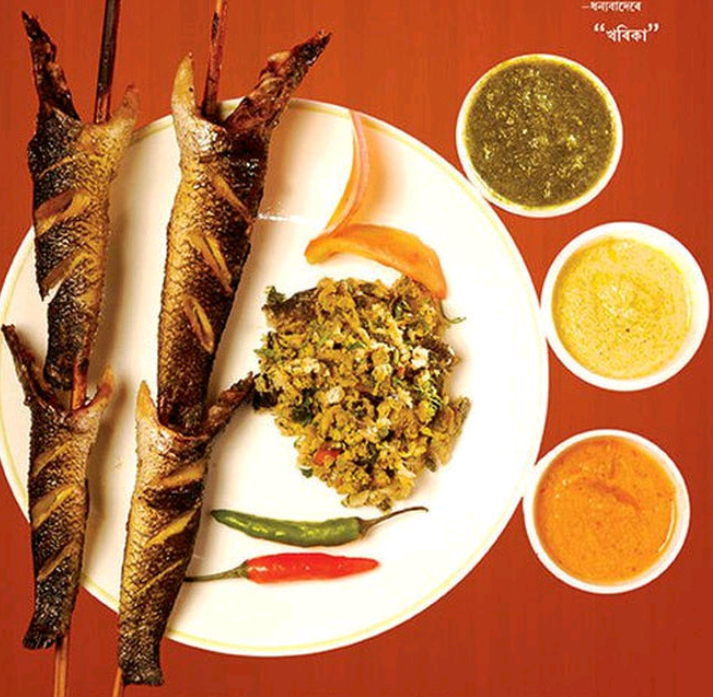 Yes, Delicacy had been covered in the famous travel show "Highway On My Plate" by Rocky & Mayur in NDTV Good Times. This authentic restaurant is very famous for its Assamese dishes & especially duck curry. It also again serves their dishes in traditional assamese utensils. It is located near Dispur Hospital near Ganeshguri. One must definitely try the aasamese thali, pork with bamboo shoot, chicken items, kheer , duck curries, pigeon curry and fish items. Duck with seesame seeds is mouth watering and one must try that.