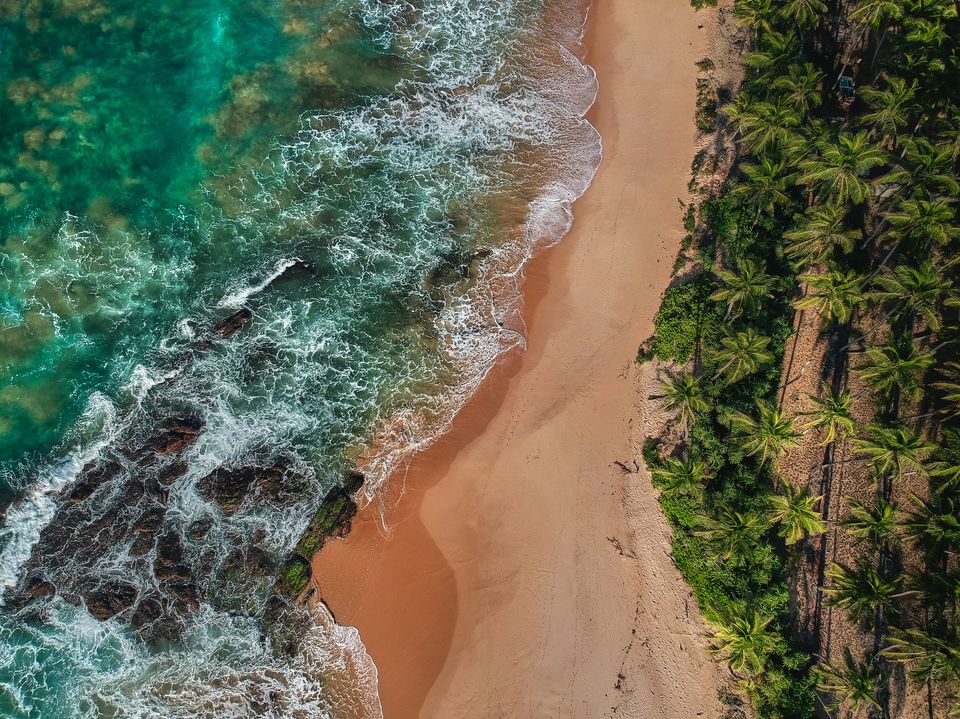 The South coast is one of the most scenic destinations to visit in Sri Lanka. It includes popular coastal towns such as Galle, Unawatuna, Weligama, Tangalle and Hikkaduwa. When you're headed from Colombo all the way up to Tangalle, you will come across plentiful unique activities to engage in, ranging from historical attractions, vibrant beach life to adventure and water sports that can make your beach holiday something special.
Check out this video for some of the experiences that are not to be missed when travelling the south of Sri Lanka:
1. Observe the Wild Sri Lankan Elephant in its Natural Habitat
The Sri Lankan elephant, a sub-species of the Asian elephant, is native to the island. You can observe hoards of these majestic creatures at any of the three popular safari destinations Yala, Udawalawe and Lunugamvehera national parks situated in the southern region of Sri Lanka.
2. Spot the Elusive Sri Lankan Leopard at the Yala National Park
Yala National Park is the most popular national park in Sri Lanka. The park is home to many animals, including elephants, deer, sloth bears and over 400 bird species. It is also said to have the highest concentrations of Sri Lankan leopards. This park is highly popular among safari enthusiasts who come here to spot fabulous wildlife and experience the excitement of an immersive wildlife adventure.
3. Explore the Fort City of Galle
Galle is a popular tourist destination in Sri Lanka. The city is famous for its massive Dutch fort that the Portuguese initially built in the 16th century during their takeover of the land. Galle Fort is well known for its ancient churches, Dutch colonial buildings, souvenir shops, restaurants and bars.
4. Experience the Vibrant Beach Life of Unawatuna
The southern coastline is dotted with small fishing villages interspersed with little touristy beach towns perfect for some sun, sea and sand. Unawatuna is one such special place that offers plenty to do and see for a beach lover. When you're travelling from Colombo, you will arrive at this beach town in about two hours.
5. Stay Over at Wild Coast Tented Lodge for a Uniquely Satisfying Safari Experience
Wild Coast Tented Lodge is a one of a kind luxury tented camp sitting adjacent to the Yala National Park. Situated on the sandy coastline of Yala, the resort blends in seamlessly into its surrounding landscape due to the carefully crafted structures using natural materials that enhance its aesthetic appeal.
6. Head Out on a Dolphin-watching Expedition in Mirissa
Mirissa is a small coastal town in the south that is a favourite beach destination in Sri Lanka where one can enjoy boating, scuba diving, or simply relax and take in the sun. It is also an ideal destination to venture out on a dolphin and whale watching expedition.