"Endless beaches, timeless ruins, welcoming people, oodles of elephants, rolling surf, cheap prices, fun trains, famous tea and flavourful food make Sri Lanka irresistible" - that's how the Lonely Planet describes this teardrop-shaped island!
Oh, what can I say about this gorgeous neighbor of ours! In the recent past, more & more people from India have been traveling down South, to explore a land which also offers 'Visa on Arrival'. The island nation of Sri Lanka has always been a point of attraction for overseas travelers looking for exciting destinations to travel to, in Asia.
Here are the best things that I tried during my trip to Sri Lanka and it surely added an extra spark to my journey!
1. Taking a surreal rail ride to soak in the gorgeousness of the country!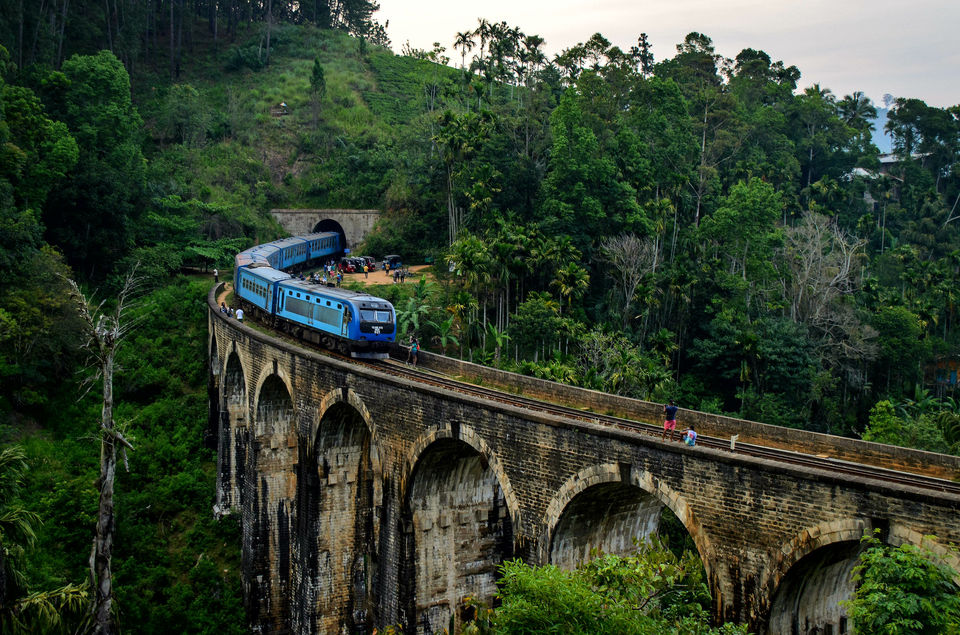 The alluring land of Sri Lanka is not just limited to being a rich coastal area, but it also acquires a densely populated rainforest. Occupied by a myriad of exclusive flora and fauna, the Sri Lankan highlands and plains reflect a stellar image of the region altogether, which is painted in all exotic shades of green. And, one of the most recommended ways to explore this amazing natural landscape is by taking a train ride - I opted to travel from Kandy to Ella and it was one of the best train journeys that I've ever experienced! Looking out of the window, I felt like I'm in a wonderland and every second the scenery changed, giving way to new shades & colors!
2. Spend your days lazing around the breathtaking beaches!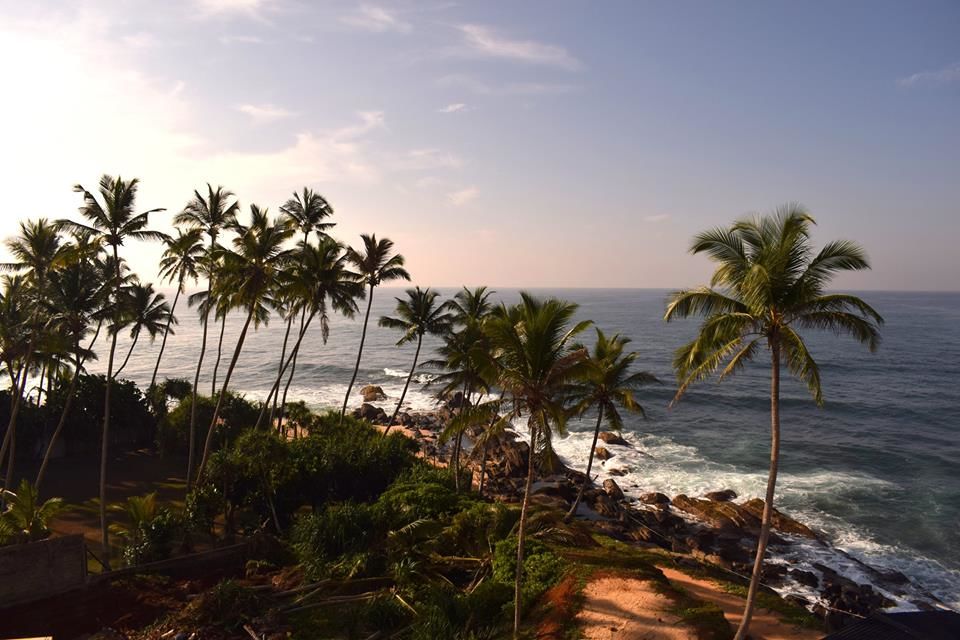 "One of the best things about Sri Lanka's beaches is that no matter what time of year you go, if it's raining on one coast then chances are it'll be sun hat and swimmers weather on the other!"
The beaches in Sri Lanka are undeniably beautiful, though what's even better is enjoying these spectacular beaches without the crowds. Often you'll find yourself completely alone, or maybe with a couple of other travelers getting tanned!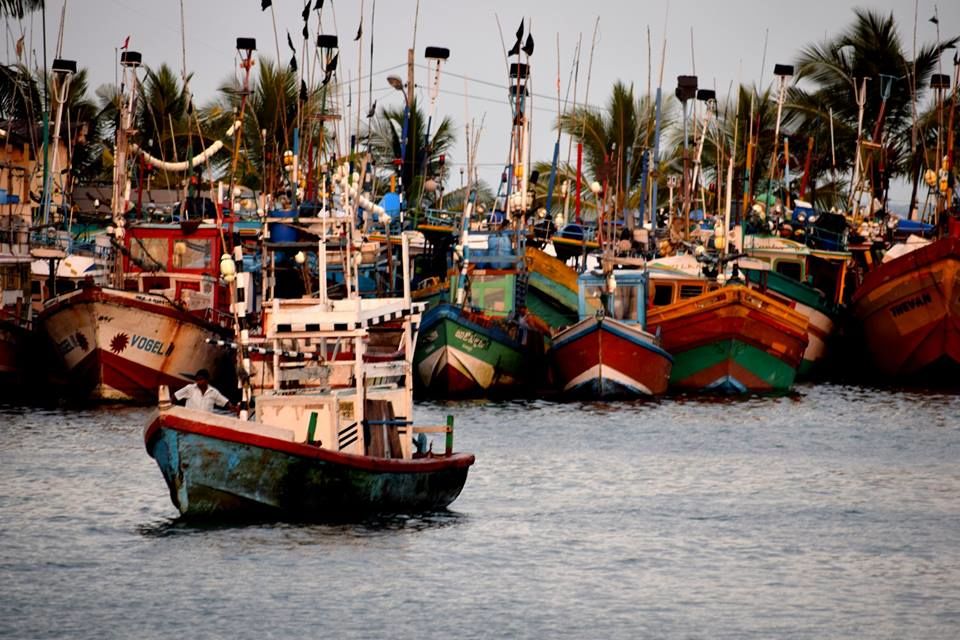 And there are so many beaches to choose from - Some are golden, some have soft white sand, some are battered by the wind and waves, some are laid back, and some have a lively party vibe. My favorites include Hikkaduwa, Talalla, Mirissa, Marakollya, and Arugam Bay!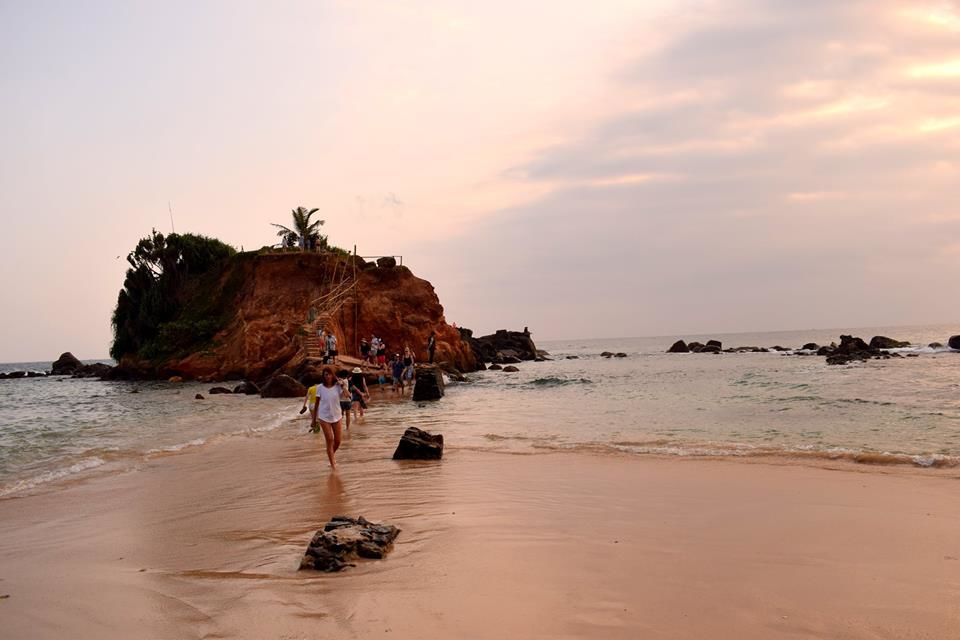 If you're lucky, you may be able to spot turtles, if not, kick back with coconut and enjoy life. Scuba diving, snorkeling, and surfing are popular activities along Sri Lanka beaches - make sure to tick off all that's there on your bucket list!
3. Working for a Turtle Conservation Program by the beaches!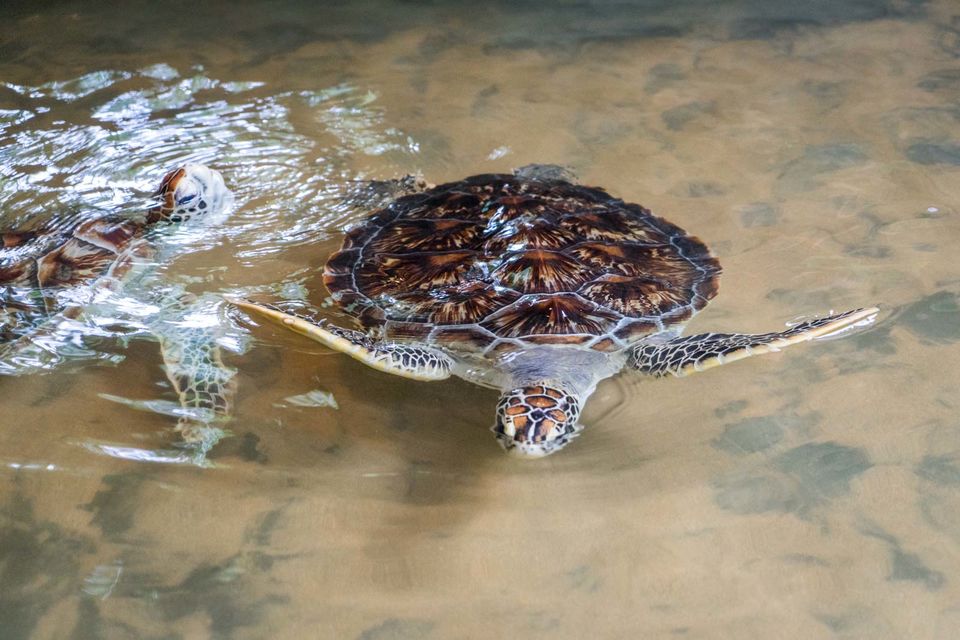 As a regular tourist to this beautiful coastal region, it is quite usual to look forward to some amazing and thrilling beach adventure activities; and Sri Lankan coastlines certainly provide a myriad of them. However, when traveling to Sri Lanka as a volunteer, you put yourself into the special league of travelers who don't just visit the beaches but can make it their home turf for a while!
That's what I chose to do when I planned my trip and for about 2 weeks, I was living amidst the sound of waves hitting the shores and spending some invaluable time with a bunch of enthusiasts, who were also volunteering for the Turtle Conservation Program. Not only did we get to know more about the endangered turtles and how tourism was affecting their population, but it was also an incredible experience of living like a local, with the Sinhalese folks. There are some amazing opportunities to work for the welfare of sea turtles around the beaches of Galle. Experience the thrill of living on the beachside and taking up the responsibility of caring and nurturing the newborns.
4. Gorge on the delicious Sinhalese Cuisine!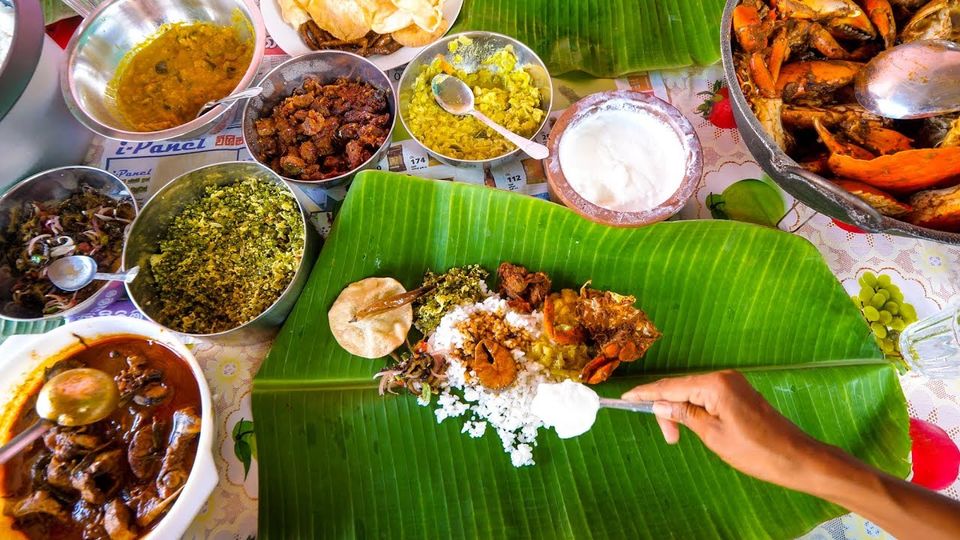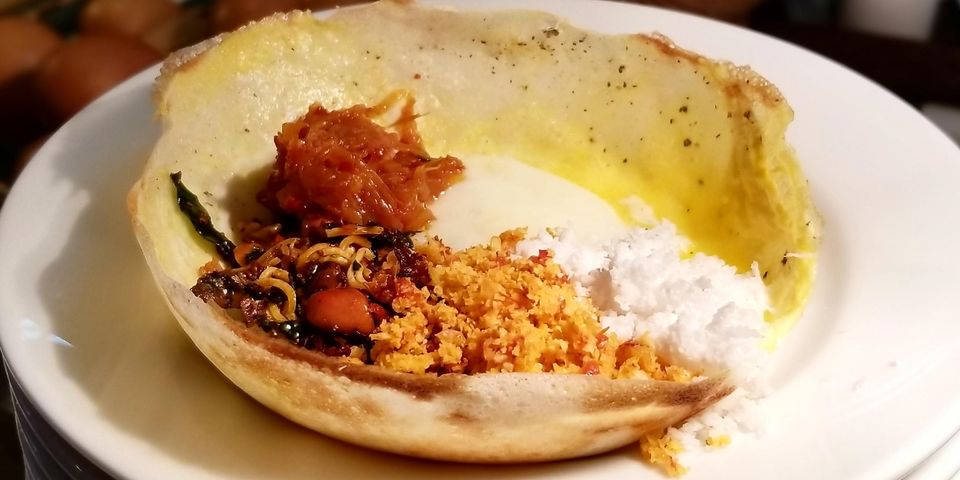 Sri Lanka is famous for its flavorful food, whether you're talking lunch, dinner, or breakfast food. Being a foodie, I'm always in search of the local cuisine & I must say that Sinhalese cuisine surely gave a roll to my taste buds!
When we think of Sri Lankan food, the first thing that would probably come to our mind is rice and curry with coconut flavors. But there's much more in store for you - Sri Lankans have a variety of dishes with an amazing blend of spices and the local fruits and vegetables. Their signature delicacies range from differently cooked rice to spiced meat and an array of desserts.
When it comes to curry in Sri Lanka, you generally have five different choices: chicken, fish, and 3 different vegetable combinations. It is always served with a large load of rice and poppadoms. When ordering something to drink with your meal, you can't go past local juice - they have too many options to choose from!
5. Soak in the old world vibes & get mesmerized by nature's wonders while exploring the UNESCO Heritage Sites!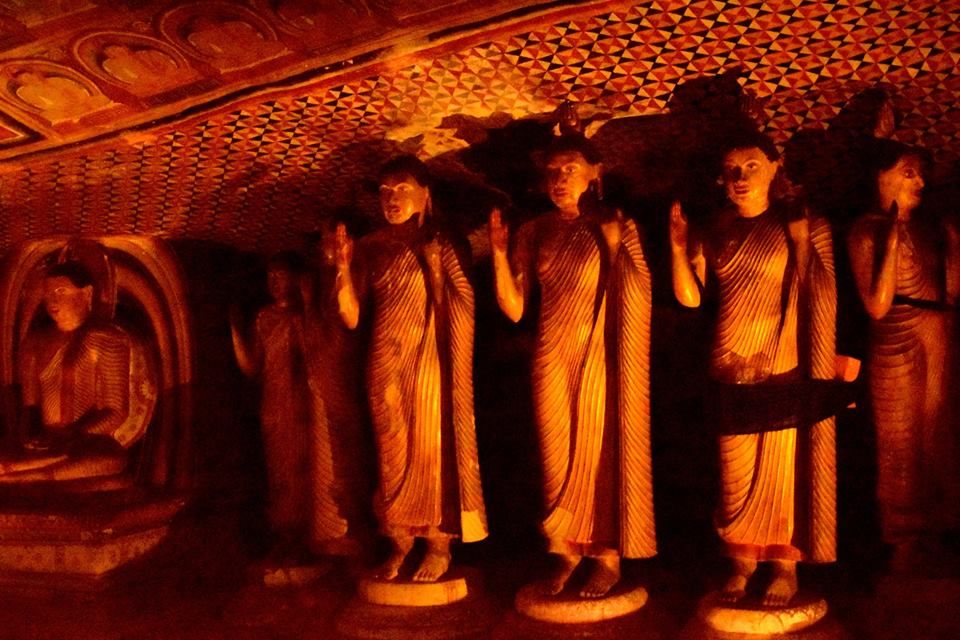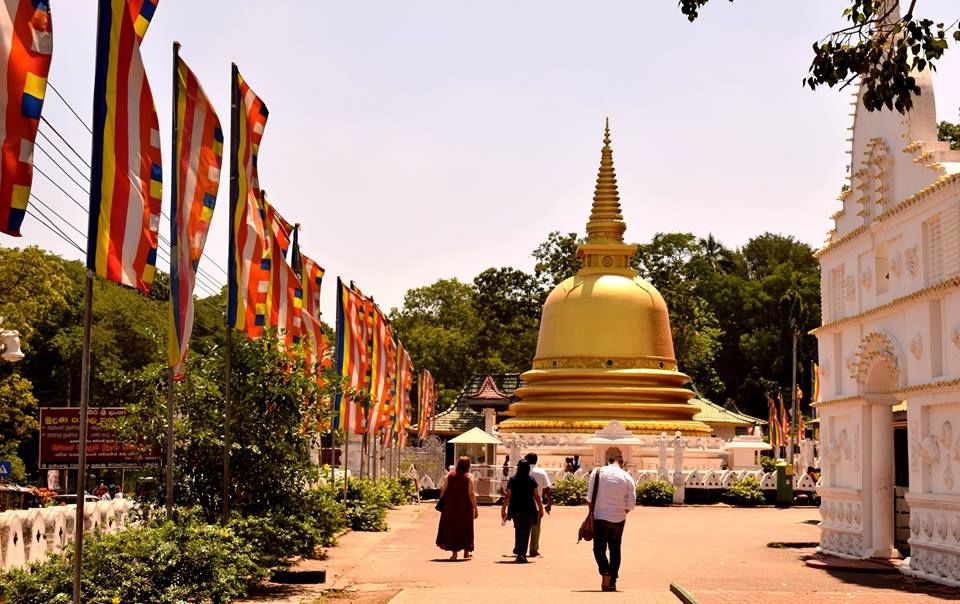 The UNESCO World Heritage Sites of Sri Lanka are some of the most fascinating cultural and natural spots to explore on the continent. From Buddhist temples to ancient forts and lush rainforests, the attractions are diverse, spectacular, and attract curious explorers from all over the world. Whether its the ancient City of Polonnaruwa, that allude to Sri Lanka's Buddhist roots or the massive rock fortress of Sigiriya - everything conspires to leave humankind speechless!
The Sacred City of Anuradhapura marks the point at which Buddhism was first introduced to Sri Lanka from India. For those with an interest in the cultural history of Sri Lanka, the chants that can be heard around the sacred city will be particularly interesting. These chants have been practiced for centuries and pay homage to the ancient tree. Walking down the lanes often gave me goosebumps, as I tried closing my eyes to feel the peace that persists here.
If you've been thinking of taking a backpacking trip abroad this year, and wondering where to go - then you can surely consider exploring Sri Lanka! A country that has been intrinsically connected to us since ages, it's time to set sail and explore the beauty of the neighborhood.