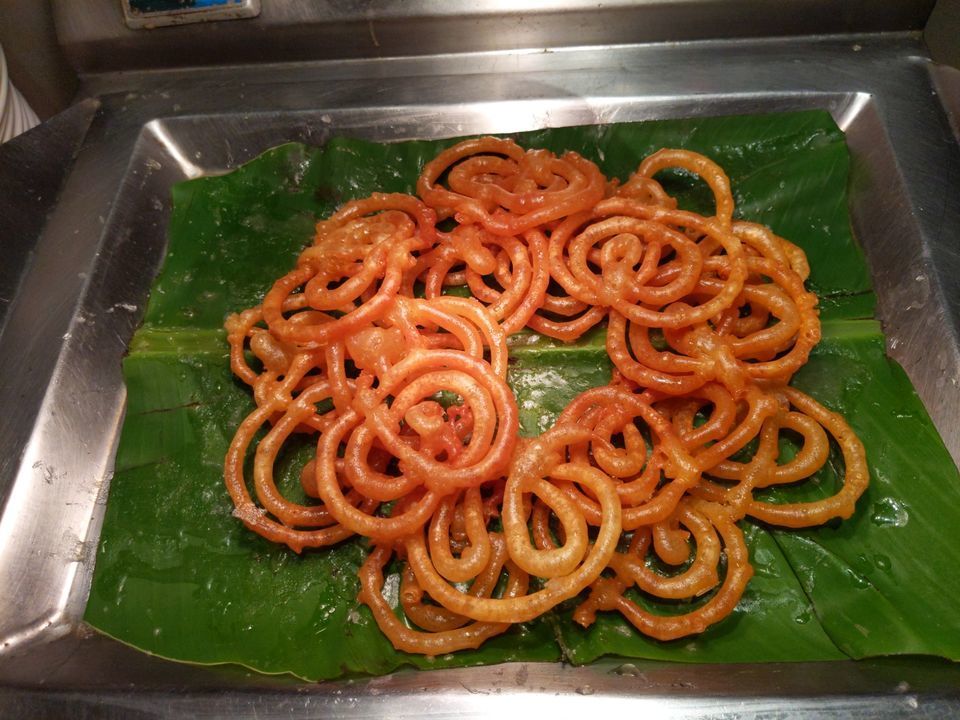 Inspired from the food streets of India, Sigree introduces the 'Wah Punjabi Food Festival' – an ode to the legacy of India's food city, Punjab that encompasses the culinary secrets of Ludhiana, Amritsar, Chandigarh and Jalandhar.Renowned Chef Harman Singh Sawhney brings you drooling Punjabi food right from Punjab to your plate in Pune .
The festival will be active from the 14th to the 31st of January 2018 in Aundh and Dholepatil Road branches.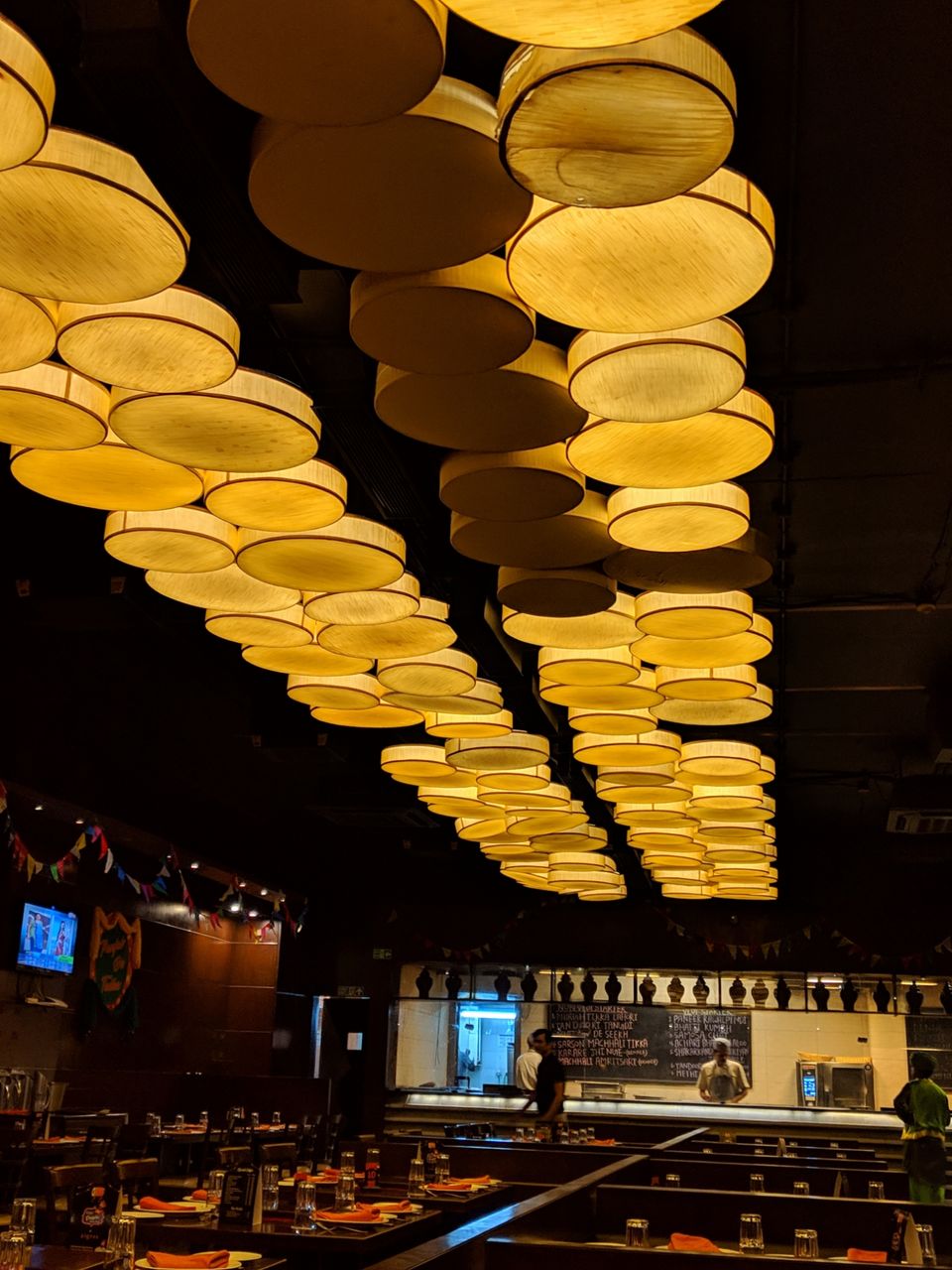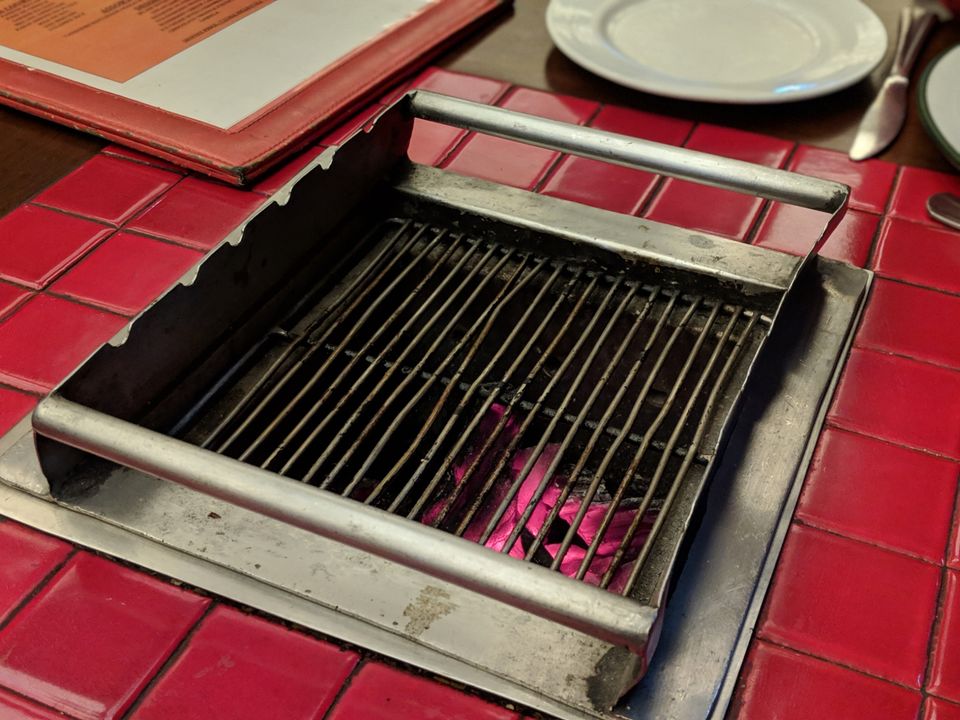 A dinner buffet at Sigree is always delightful and with the Punjabi festival going around it was cherry on the cake .
The sigree was kept on our table and our food extravaganza started
•Starters•
Paneer Rawalpindi tikka- delicious and perfected marinated ,a favorite with the vegies tha paneer after being warmed in the sigree is tasty and makes you crave for more .
Achari bharwaan aloo-a unique starter in which potato is perfectly boiled and garnished with achar which blemishes a unique combination .
Tandoori Brocolli-the brocolli after being heated softned and tasted a touch spicy owning to the tandoori masala and completely overturned the neutral taste of brocolli.
Mushrooms-they also serve mushroom which were also good.
The above were served to be heated in the sigree and eaten .
Meethi chale seekh-this was more of segregated and dry .It was okayish .
Samosa chat- the samosa chat looked delicious and it surely lived up to what it looked like .
It surely reminded us of the taste of Chaat we get in Punjab .
Shakkarkandi di tikkiyan tey chole-very tasty and made added the touch of Punjab in every essence .
A must try !
Chaat
Tried the Pani Puri ,papdi Chaat and dhahi bhalle
I loved the papdi Chaat the most out of the three .
Pani Puri was made in a very hygienic way .
Dhahi bhalle were similar to dhahi wada with a touch of Punjabi Essence to it .
•Main course•
In one side there Is buffet arrangement for the main course
Here is what they offer for this festival
Paneer matar-Based in tomato gravy with paneer and peas it is delicious and a treat for the vegetarian people . Anything with paneer Is an Instant favorite with the masses.
Pind de chole-Pindi chole is a preparation made by cooking chickpeas with an onion tomato masala.It was yummy and very well cooked.
Sarsoon ka saag-When ever you travel to Punjab sarsoo da saag and makke ki roti is a must try .
The chef presents are very similar taste and leaves you crave for more .
Mix veg Amritsari-A wonderfully flavoured mix vegetable which was very well cooked and light to the tummy .
Kadai bhindo do pyaaz-this was my favorite amongst all the vegetables.
It was very well cooked and kudos to the chef to making me love lady finger again!
Maa de daal-the daal is similar to the daal makhni which we usually have ,with an added essence from the chef which makes it stand out .To know about the added essence you must visit the festival and Try and let me know in the comments below.
I also had rice and biryani which was very well cooked .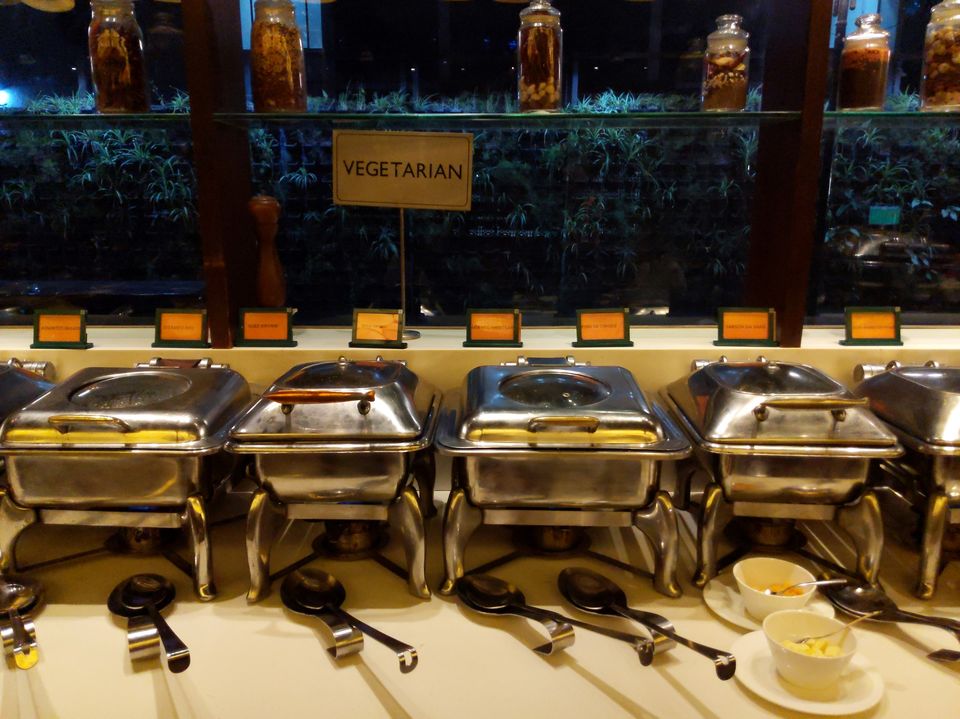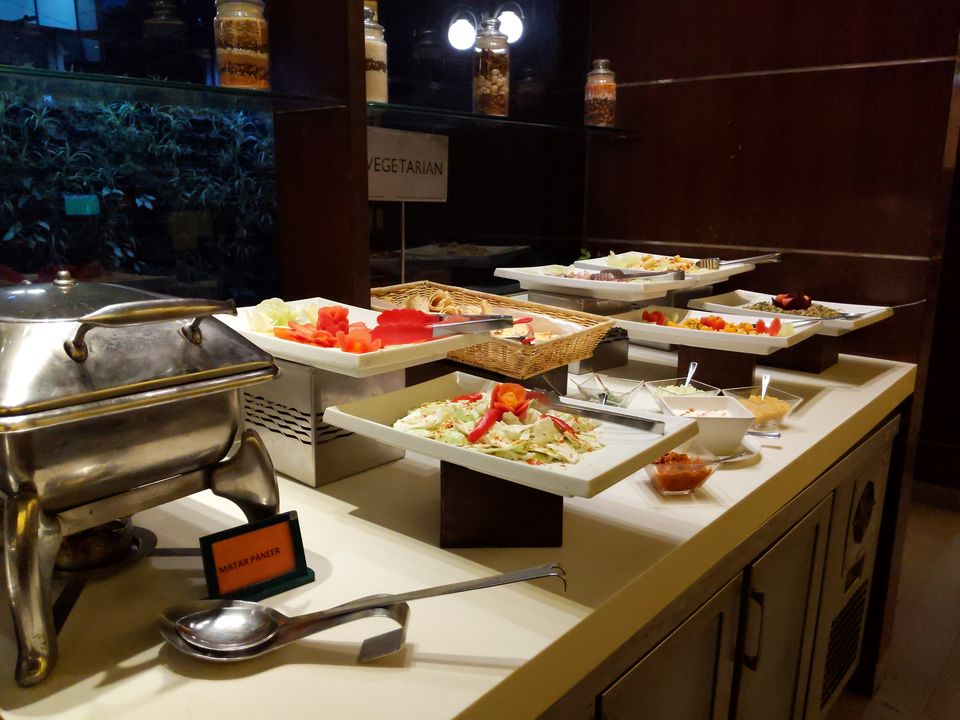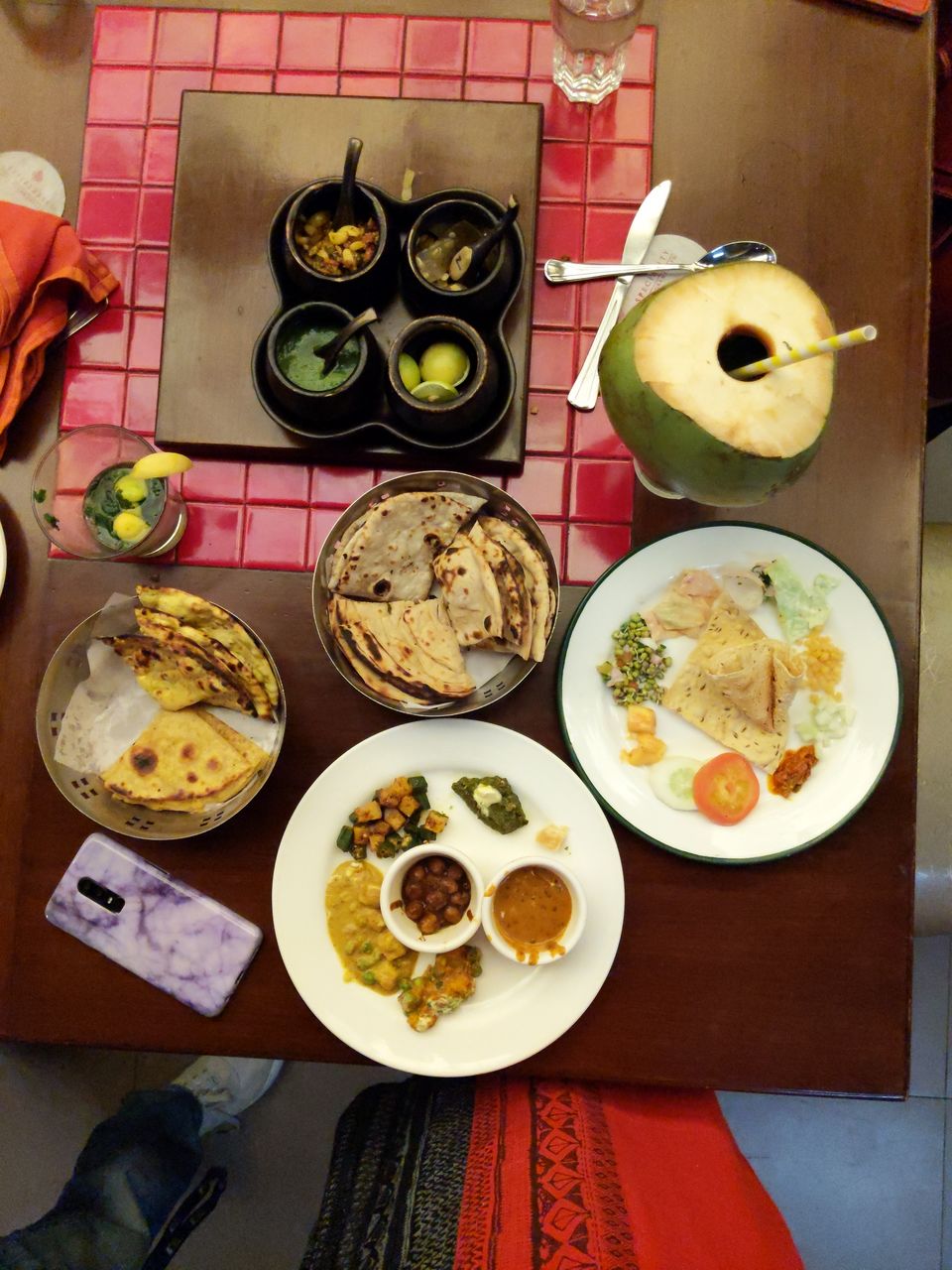 Moving on to
•Desserts•
Jalebi with rabri-It winter and this one's a favorite .The jalebi was mouth watering and the rabri made it even better .
Gulab jamun-this dessert is one of the most popular dessert in India and forget about everything and satisfy your sweet craving for this amazing and soft dessert!
Chocolate truffle pastry , strawberry mousse and bluberry chesscake were very soft and delicious!
Icecream with condiments-who doesn't like ice creams After an amazing meal ?
The ones they serve our tasty and lip smacking.
What are you waiting for? Visit the place before this festival ends up. They are serving live grill starters on your table, live chaat counter to grab yummy bites, amazingly soothing cocktails and mocktails also the main course and desserts are perfect.
The menu is really good and it will definitely attract all north Indian food lovers especially Punjabi's out there.