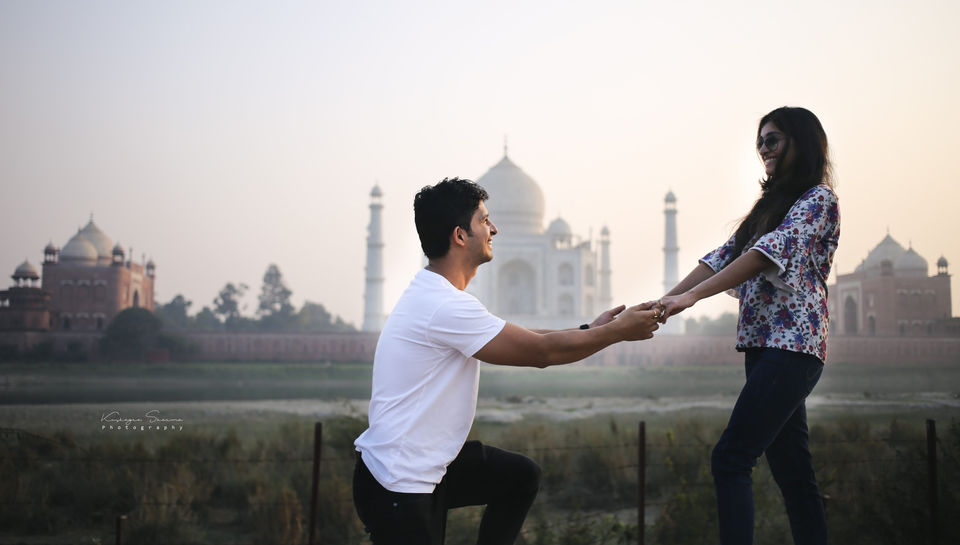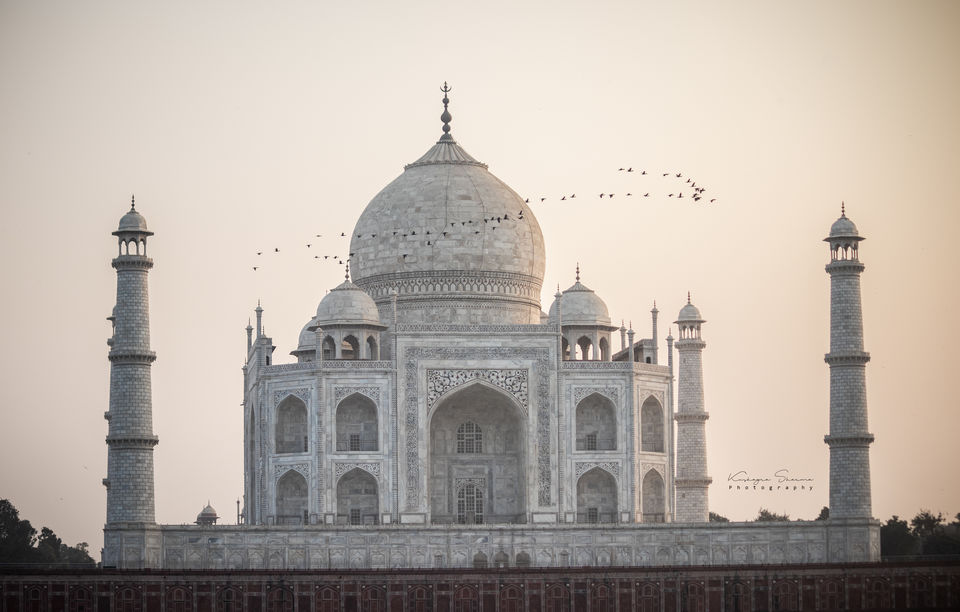 You must be living under a rock if you don't already know what Taj Mahal is. Anyways, its one of the 7 wonders of the wold and is also known as The Monument of Love and what better day to visit Taj than my wedding anniversary.
Our 5th Marriage Anniversary
Me and my wife have known each other for almost 8 years know but it's been 5 years since we made it official. I have been to Taj Mahal when I was a kid but it was the first time for my wife. We had made a plan to visit Taj Mahal with our family including my 1 year old daughter, my mom and my dad.
MMT according to me is the best when it comes to getting the hotels booked. The one which we booked was Maple Grand and the hotel did not let us down. It was actually better than our expectations and was very close to Taj, just a km away. We got it for 2500 INR a room including breakfast.
Taj Mahal Closed On Friday
For the first timers, Taj Mahal is closed on Friday and honestly I was not aware of it but anyways my anniversary was on Friday so we had no other options. Friday happens to be the best time to visit Mehtab Bagh from where you can still have a pleasant view of Taj Mahal and being Friday you won't see any crowd like this :
Mehtab Bagh
So as mentioned above, we decided to go visit Mehtab Bagh on Friday and hopefully get some good photos. The one above is taken from Mehtab Bagh during sun set. The key is Right time and Right place and off-course right camera settings.
There are a lot more that I can upload but I will try to keep it short.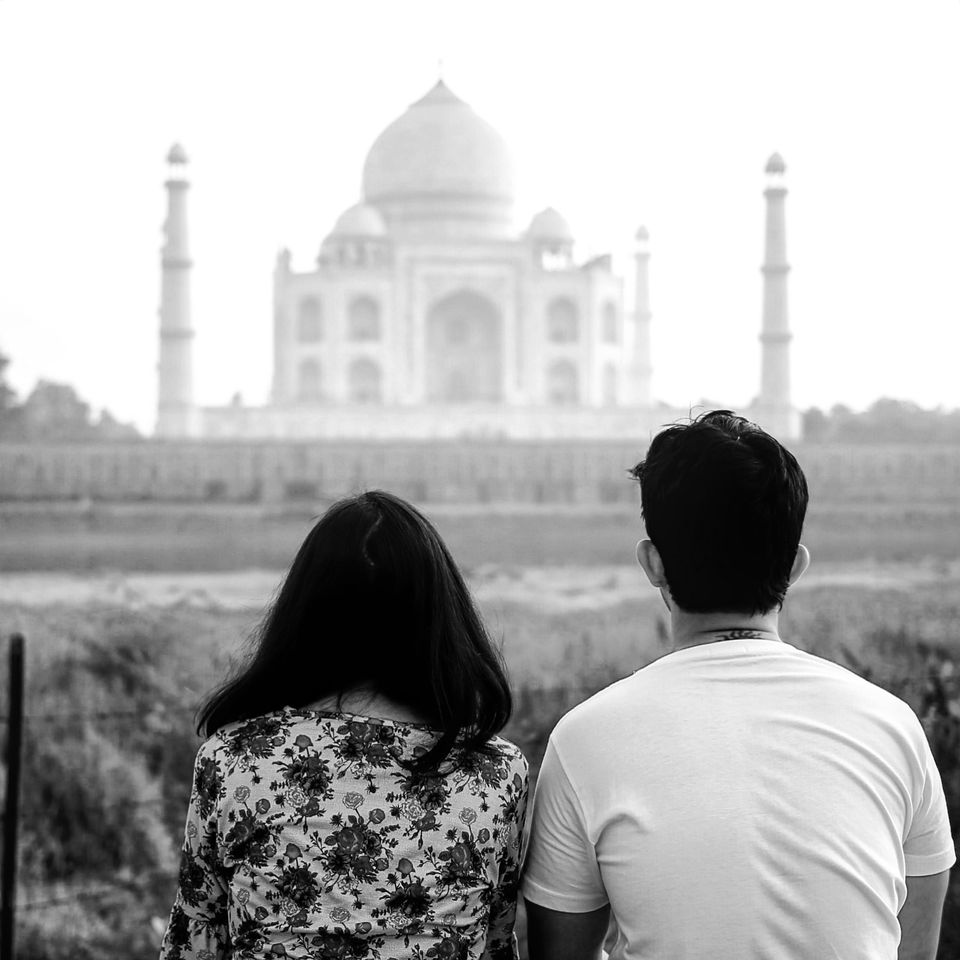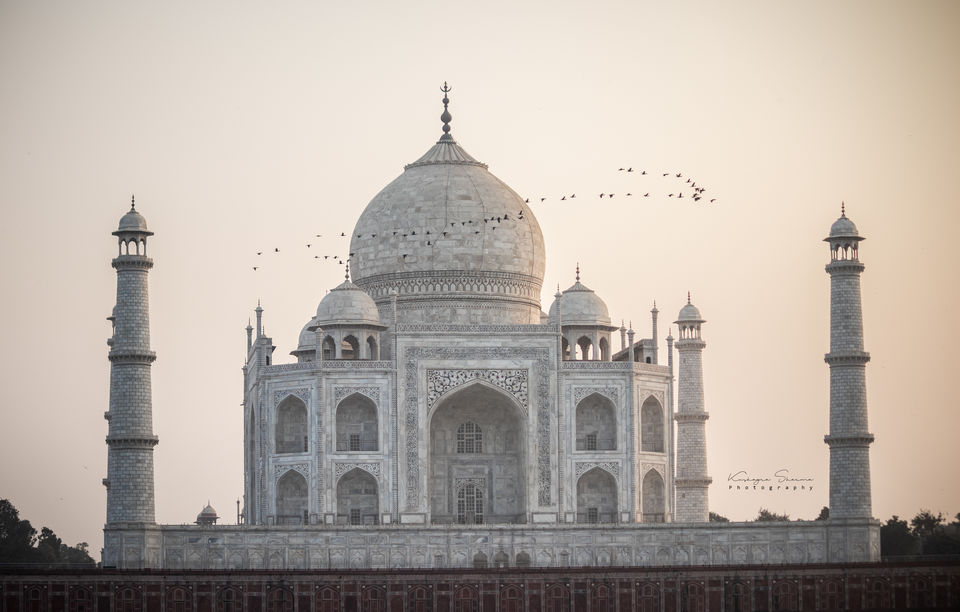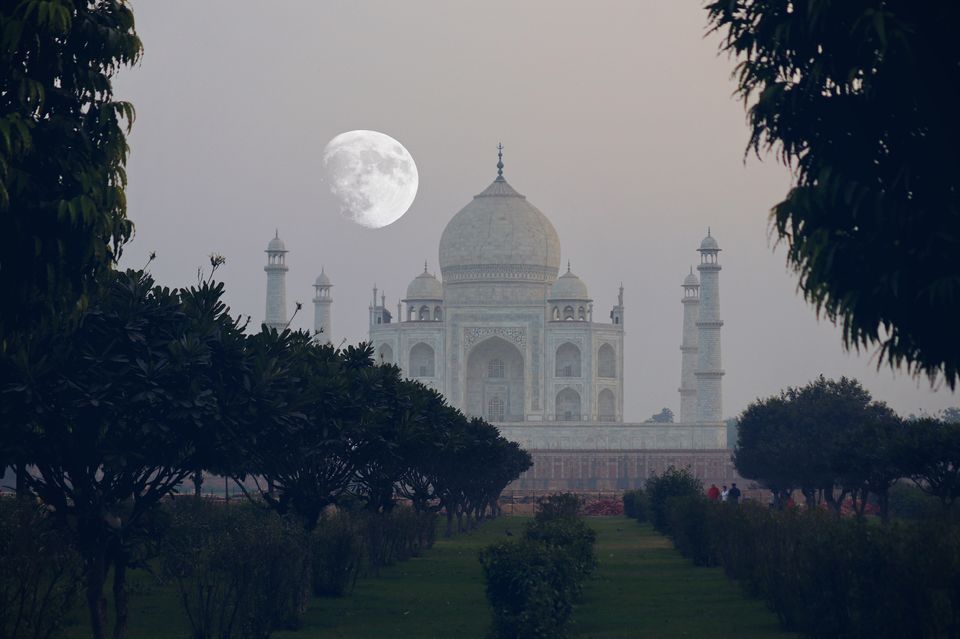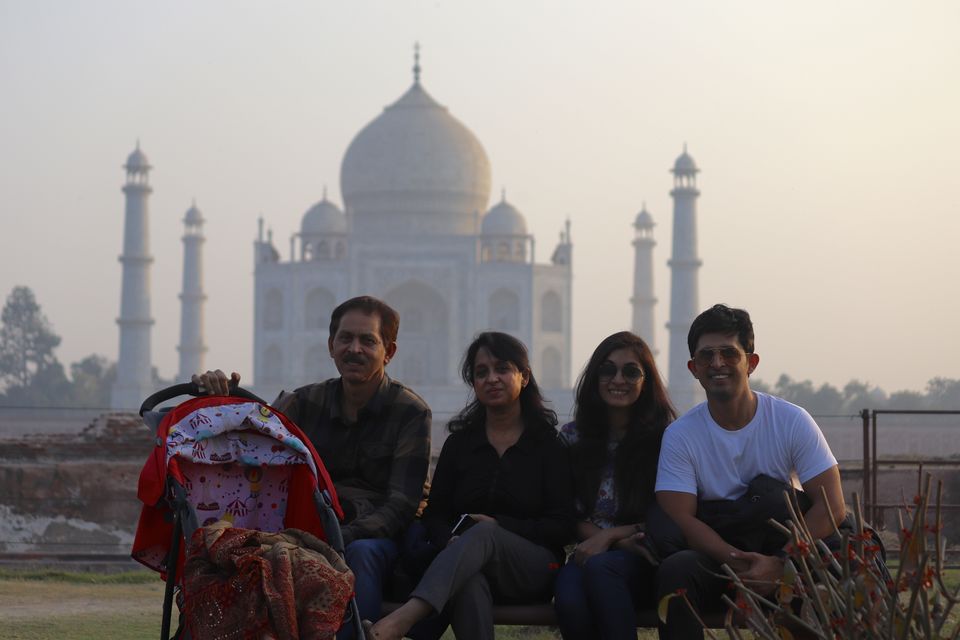 Taj Mahal
Believe me, if you really wanna have a pleasant experience of visiting Taj Mahal, you should wake up really early in the morning and be there as soon as you can. I literally mean as soon as the Taj Mahal opens for public which is 6:00 AM. I didn't wake up early and I believe I have a reason to it. It gets a bit difficult to travel with a kid plus I got infected with cold the night before. So we reach there at 12:30 pm and there were thousands and thousands of people there. The queue to get inside the premises was not that long but once you reach inside the picture is completely difficult.
Will continue to add more information and photos here.......