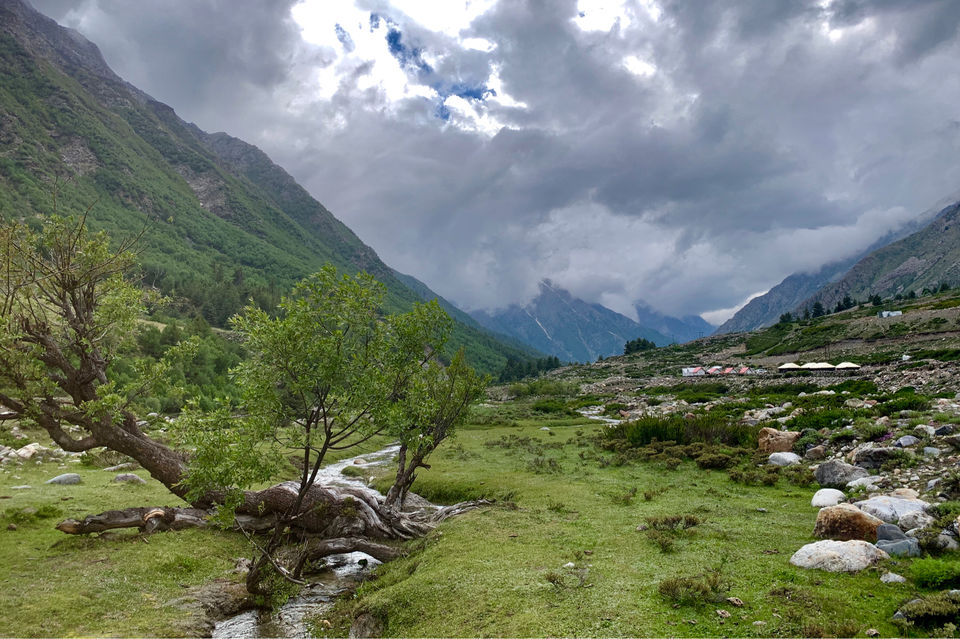 While usually people take their bikes or cars to the ITBP Check post in Chittkul. I preferred taking this route which was different than the usual.
I walked by the baspa river side which was almost a 3km walk till the place where I was staying in Chittkul but overall it was worth it.
Not to forget it was serene as the picture says it loud and calm with only the sound of river flowing by.