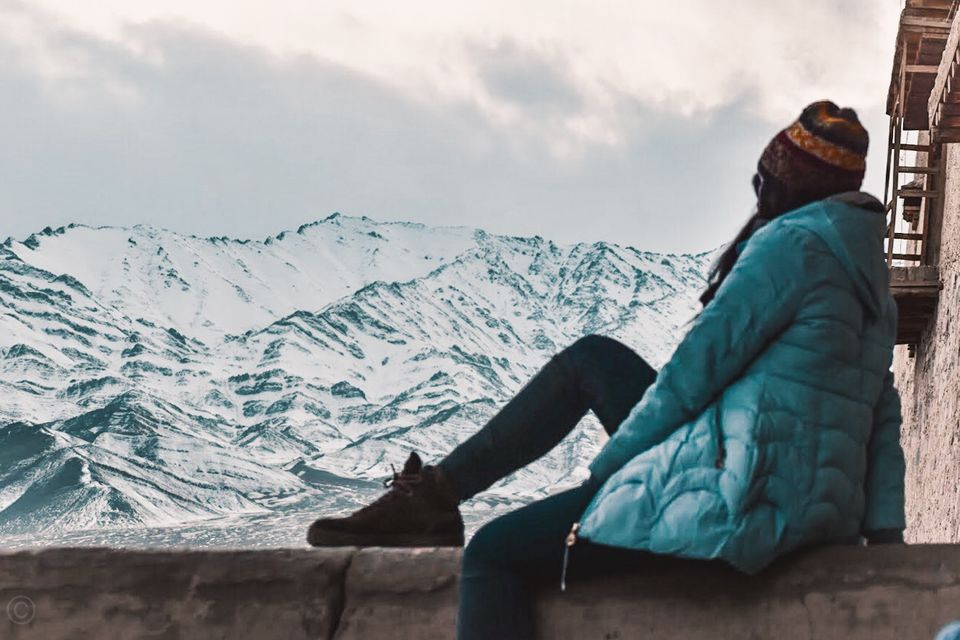 I woke up to heavy snowfall in a misty tent pitched on a mountain rock by a frozen river. It was 7:30am and unaware of my tent mates consciousness I mumbled to myself 'I officially graduate today'.
An ultra drowsy and possibly involuntary 'congratulations' came from the sleeping bag next to me.
That's all the graduation I got for a strenuous five year-long architecture course that I practically scraped my way through.
I was hella excited about finally doing the Chadar trek that my parents gifted me in return of a pleasant surprise that I gave them. My passing certificate.
But, 3840m above and precisely 2322 kms away from my graduation venue, I was battling a question inside me.
Is it worth it?
Later that day…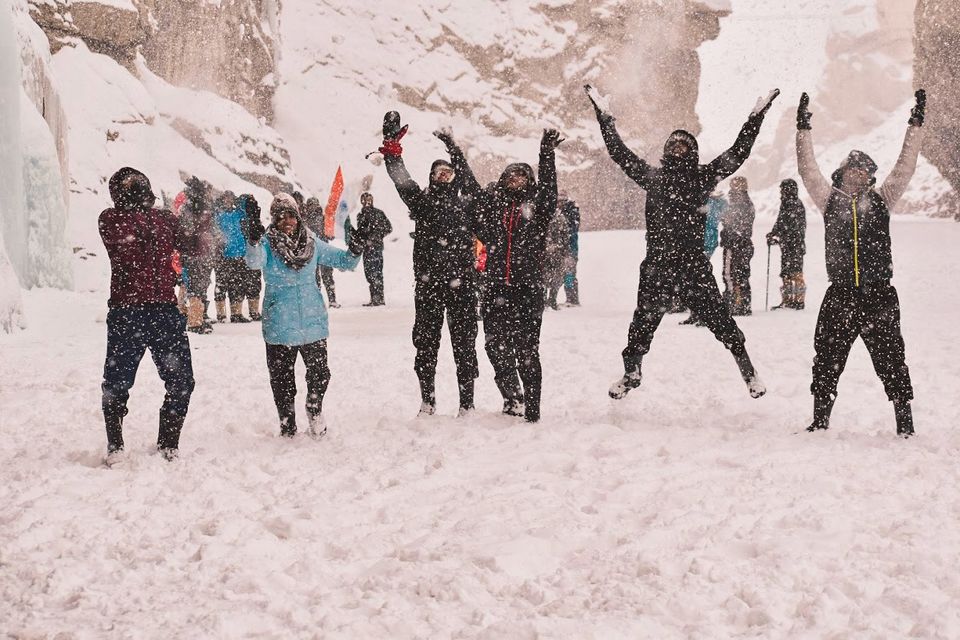 I think so :D
Reasons why:
1.)Co-incidences-
On my first day in Leh, I decided to go solo to the market for some vlogging. As a blogger, I'm really into culture and people. So you can only imagine how ecstatic I was when I found out that we were right in time for the first Ladakhi festival of the year. The Dosmoche festival.
The unruly cold was taken over by vitality of the mettlesome streets of Leh Market filled with more than half the population of Ladakh. The festival celebrated in the Leh palace extended to the entire stretch of the Leh market with shopkeepers throwing crazy discounts.
Super trendy clothing, Arcades game, cultural gigs and live food counters all lined the streets of Leh market. Vibrant 'manes' (prayer wheels) and the sound of puerile laughter dotted the streetscapes. There was so much to capture and so much to see, I made a whole separate episode for it.
Here is it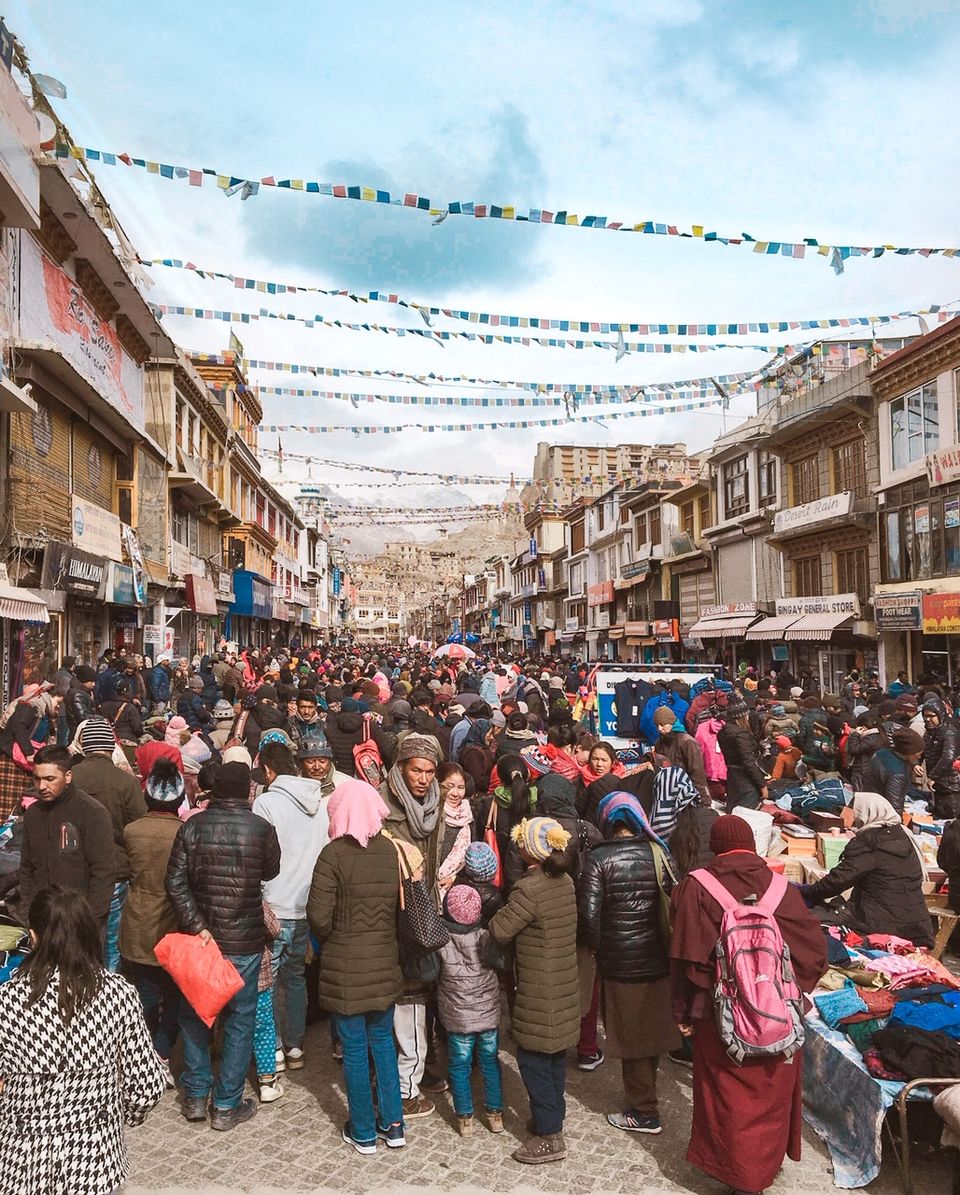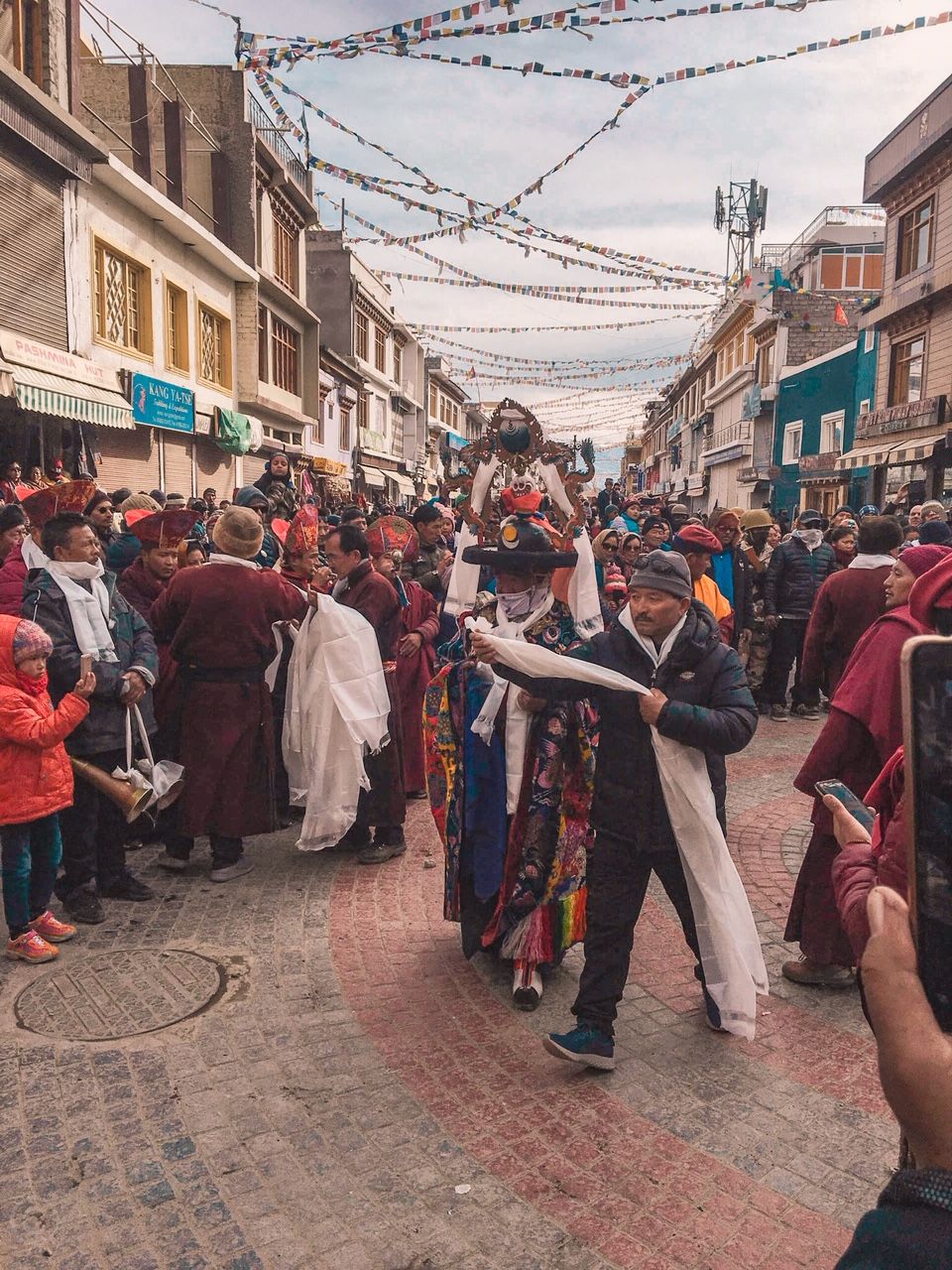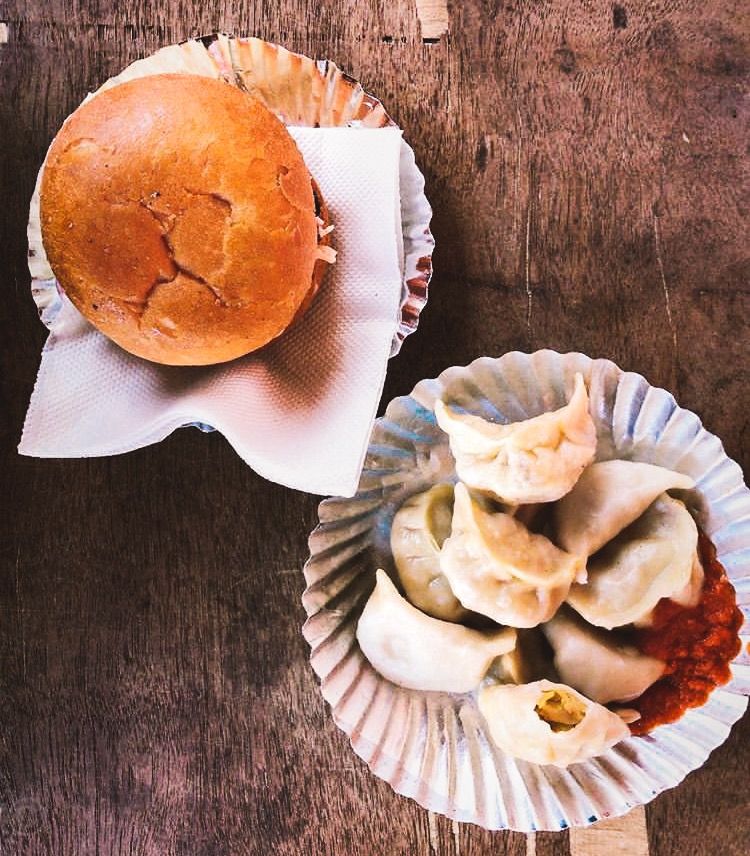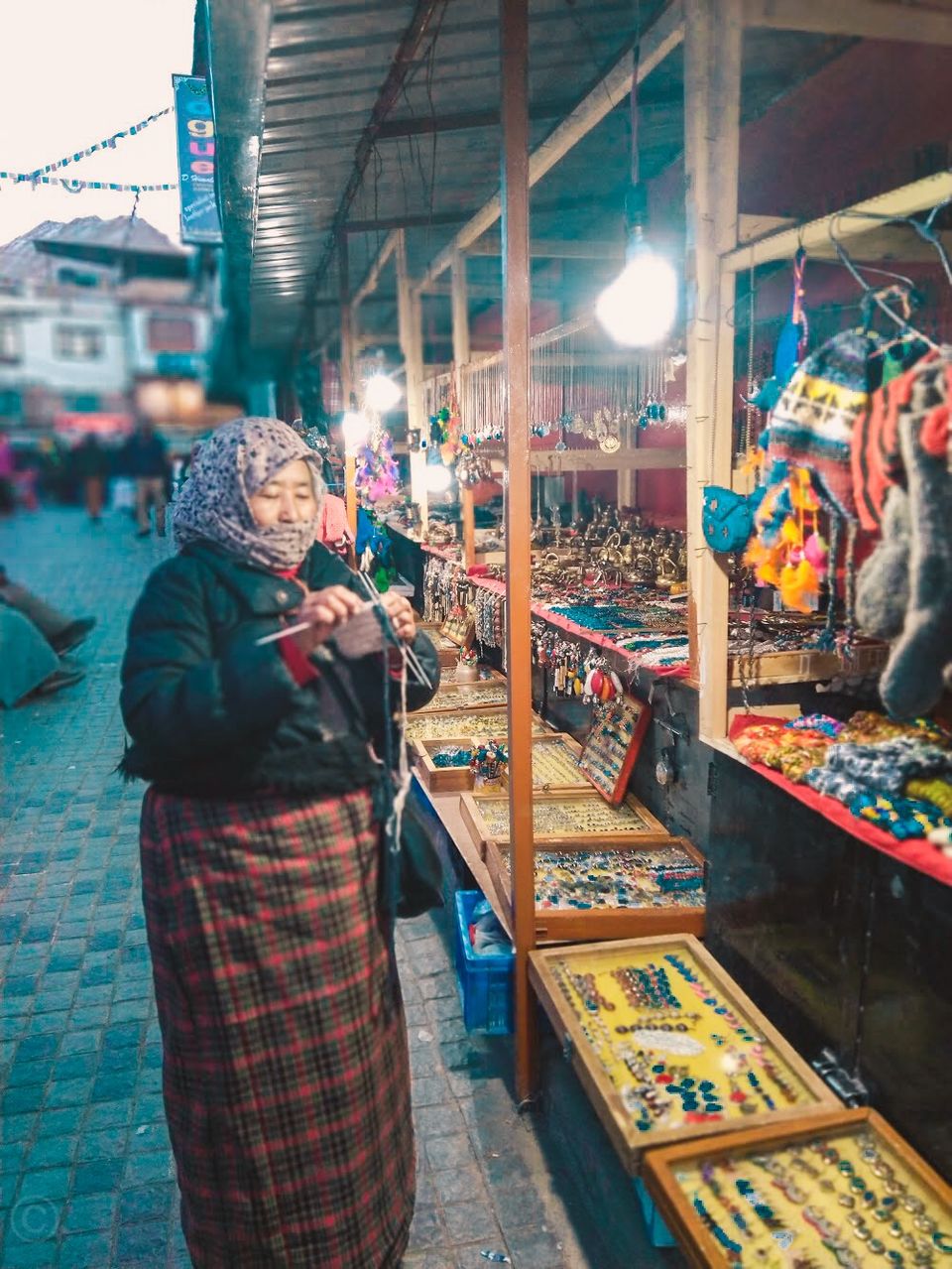 2.) I had ideal company; knuckleheads
I was very careful while choosing a tour operator because I had had the worst experience with four-zero forty people on my previous trek to Roopkund. So I chose Bikat that closed their groups at 15 and I was happy
Until one day at office,
I found out that I was the only girl in the group. The whatsapp group was an instant downer.
My real challenge shifted from surviving in -30degrees to surviving a testosterone maelstrom.It was only after I met everyone at the beautiful Muskaan Villa and they laughed at my jokes, I felt better.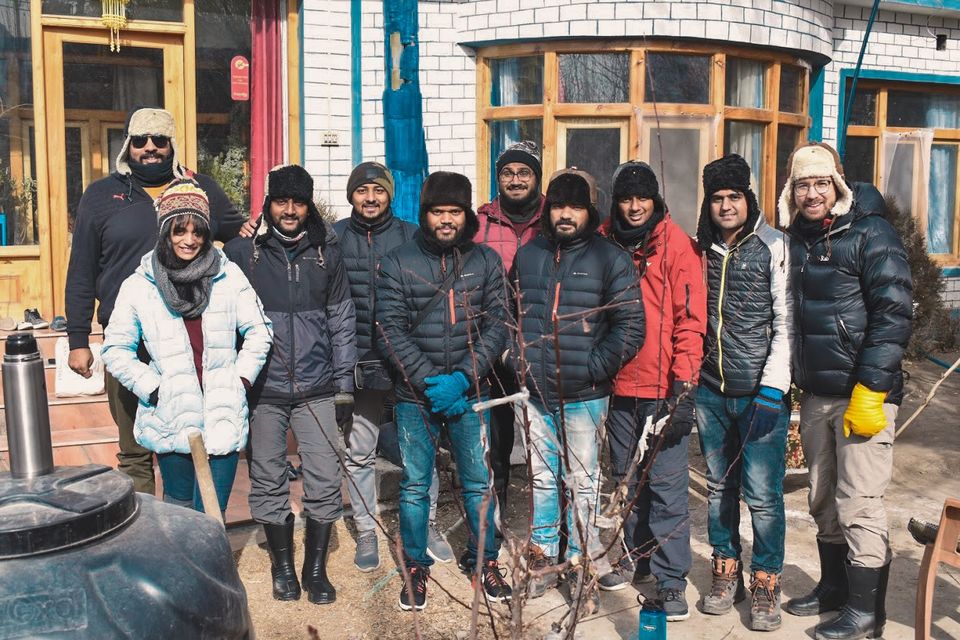 The best part about travelling in a small group was there were no groups. We all enjoyed each others' company and had become good friends.
Some of the best memories I can recall, all involve me terrorizing the surroundings with eerie echoes of my laughter.
Six of us had developed a ritual to play games after dinner in B's 'host' tent. A range of games were played from David's no-name game that we named Duno, to 'donkey' ,whose rules could only be recited by Mohan, to dum-sharades.
One night while playing Sharades, I got a movie which I thought was cake walk. With a 'lady-please' smirk I indicated the 6 word movie and acted out the 6th word by pointing at a button. I sincerely thought my team would get it but after 15 minutes of getting nowhere even close to the title, a God-sent voice came from the adjoining tent. 'The Curious Case of Benjamin Button'.
.
.
*crickets*
.
.
Here I was, sitting in a two man tent, with a team of IIT graduates. While, our trek leader who was trying to sleep in the adjoining tent guessed the movie from underneath his sleeping bag.
I could go on about the memories at the same speed they're running in my head but I don't think it's the right time to talk about how we taught David, a Swiss national, the correct way of greeting his friends in India. (Swear words because,OBVIOUSLY)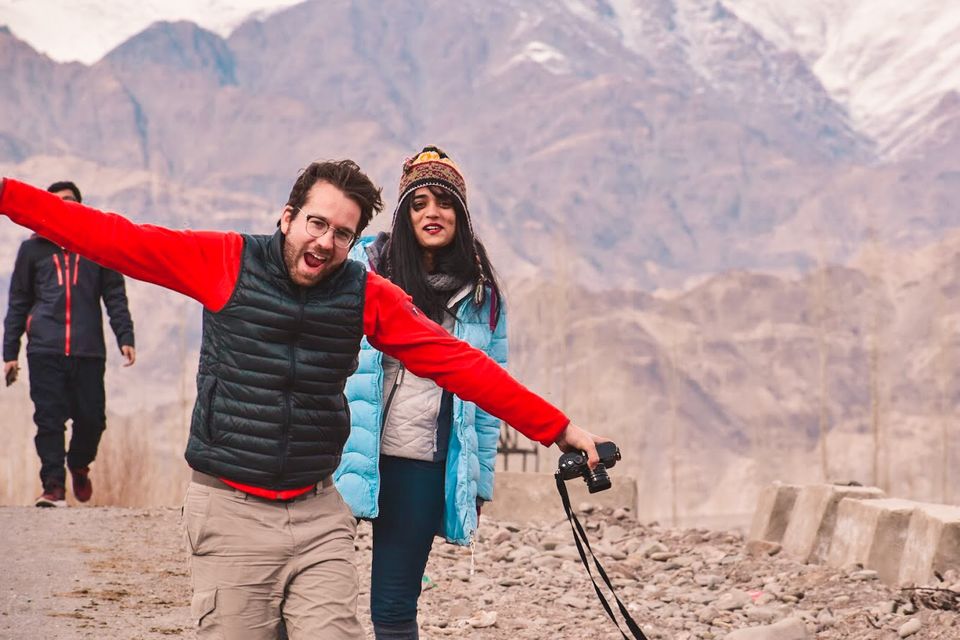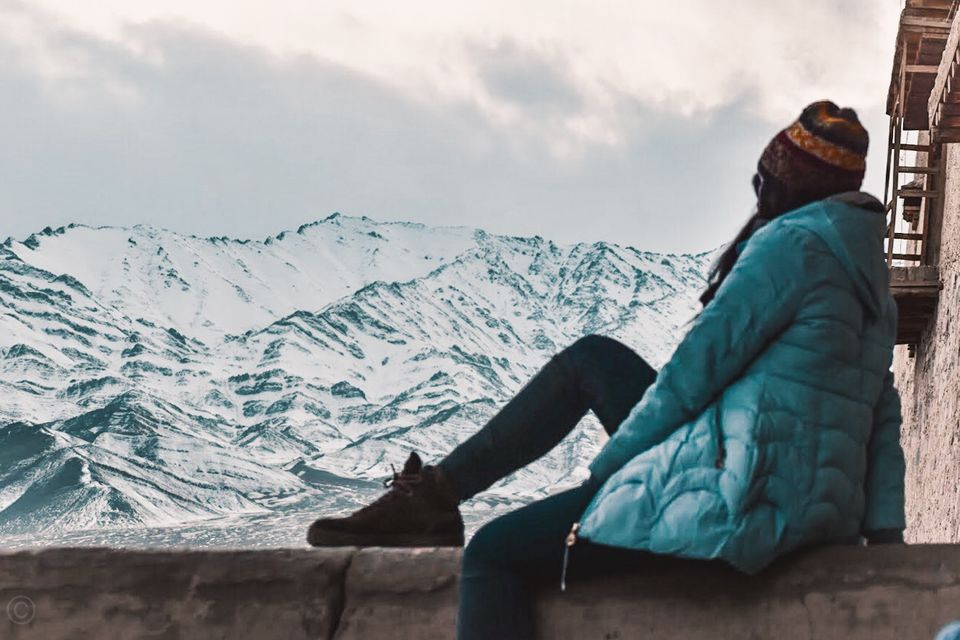 3.) Expected the Unexpected
2nd February batch was the last batch of Chadar for most tour operators and all possible speculations were made as to why the timings were bad. 'Chadar is melting' 'winds are crazy', 'heavy snowfall' 'alot of people are starting to come back half way'
I knew I was with people that weren't gonna rest until Zanskar was starting to swallow us. So off we were.
Now I'm a woman used to changing landscapes and stellar views of unnamed mountains and meadows. However at Chadar, there's you, there's ice and theres two sides of rugged rock walls. I got a little bored on the first day until the weather took it upon itself to change my mind.
The second day brought with it mild snowfall which was supposed to reduce slipping but somehow I managed to fall about 4 times in addition to the 5 times on the first day. The third day brought heavy snowfall and the possibility of having to put aside our Nerak waterfall dreams and run for our lives.
By now I had fallen so many times that it had become a part of my locomotive pattern.
I stopped feeling pain until I reached the campsite. Remarks around me changed from 'OMG are you ok?' to 'Again? Seriously?' while waking past my Chadar-borne figure.
The third day was when we were gonna witness the Nerak waterfalls. We left our campsite with very low hopes after Gautam gave us a unpleasant heads up because of fatal weather conditions.
Knee deep water, 5 feet visibility, 24km stretch, the sight of trekking groups turning back around and alot of anticipation finally brought us to a sight meant to bless our eyes. We had made it to Nerak. From all the people that we left with, it seemed from the photography rush that only half of us had made it.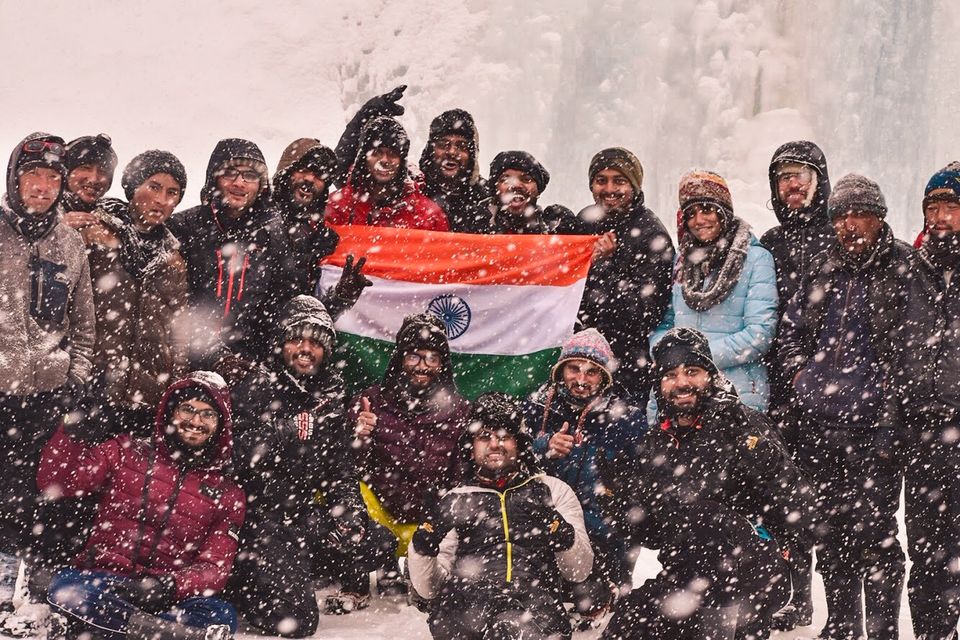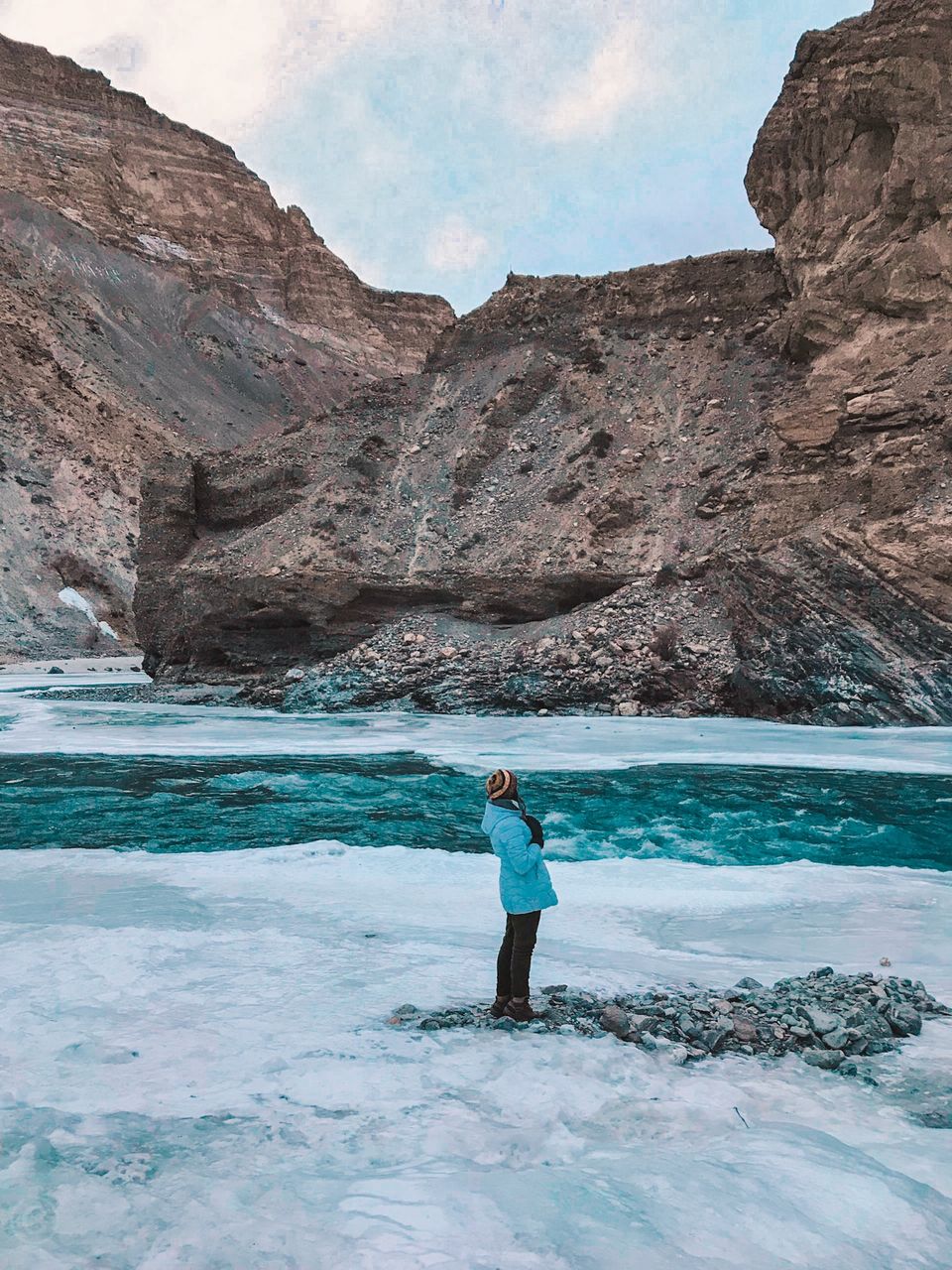 After the trek ended, I strayed away from an intense group discussion about a party in Leh, to a beautiful spot by the turquoise waters of the Zanskar River. Took a minute to myself as I stared at the flowing river amidst the failing sheet of ice. Was it worth it?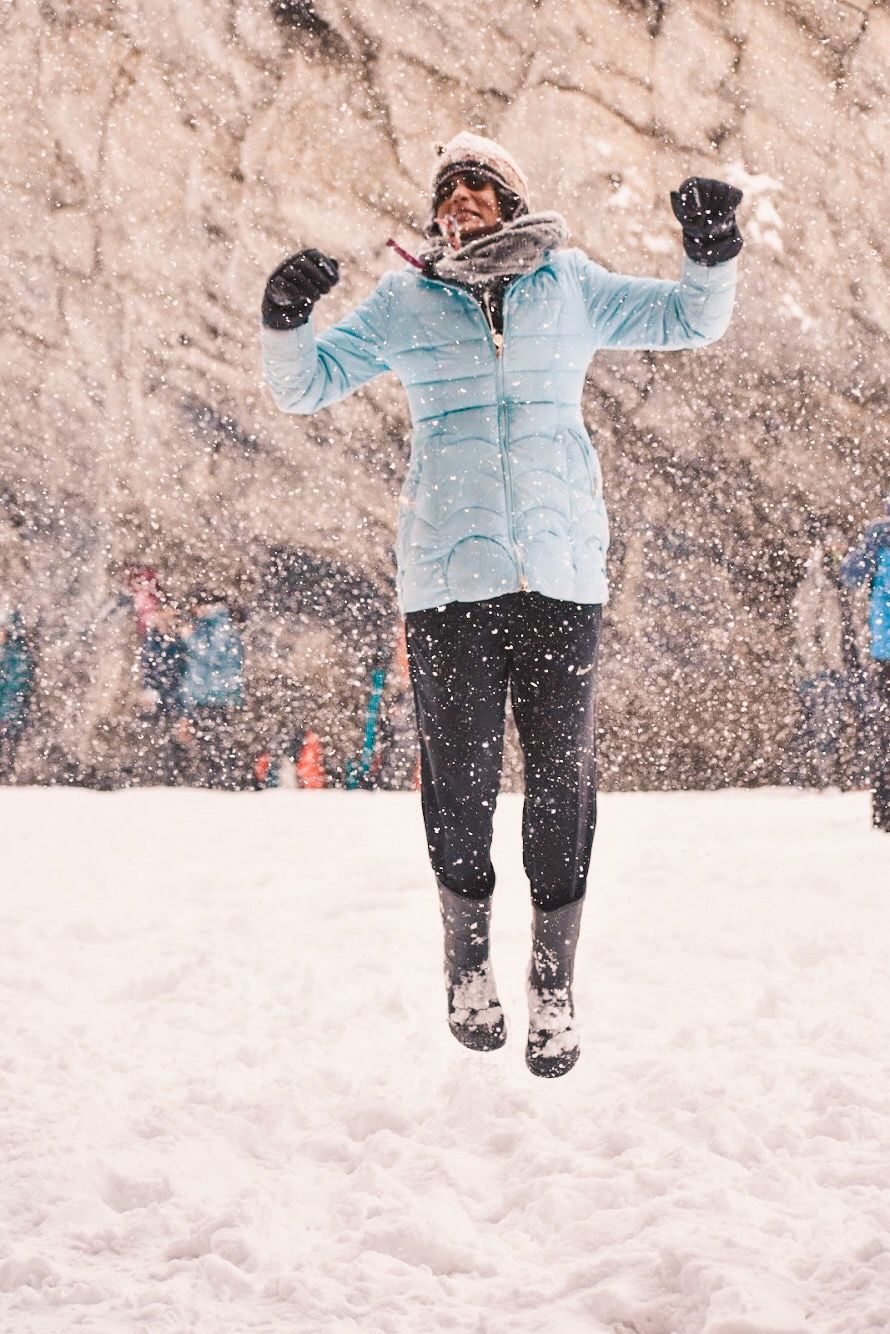 I think so :D