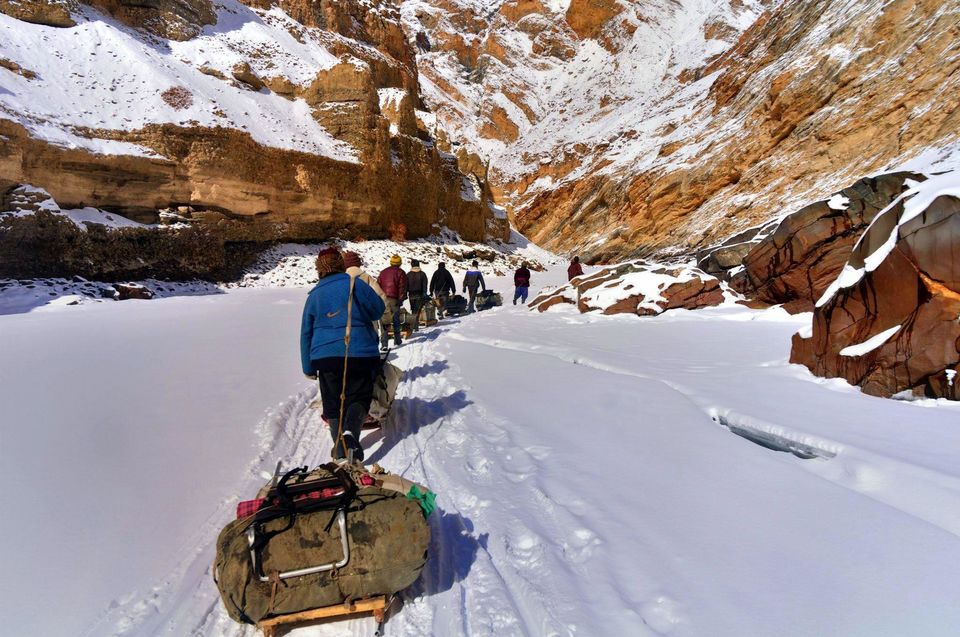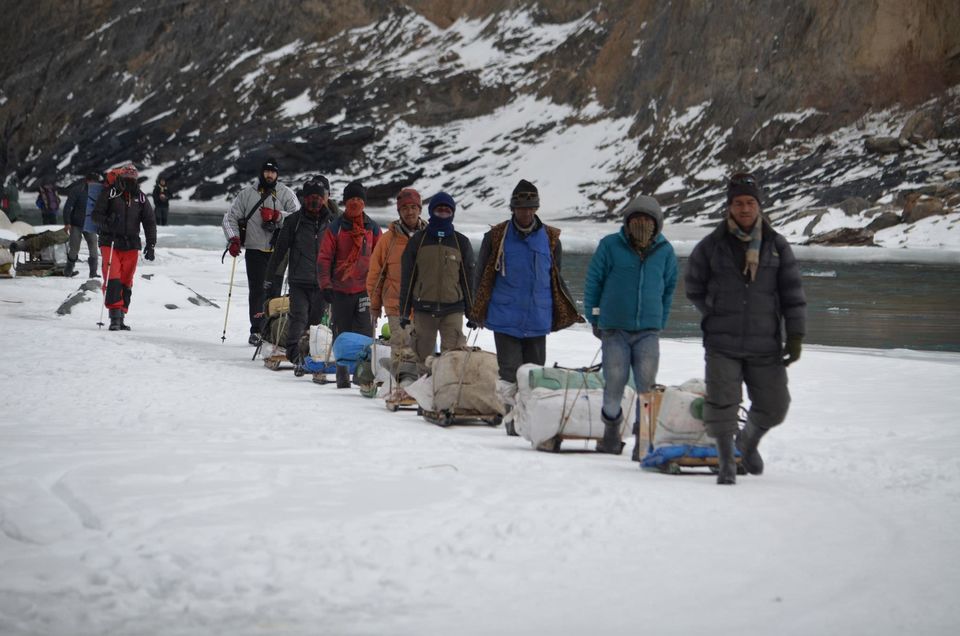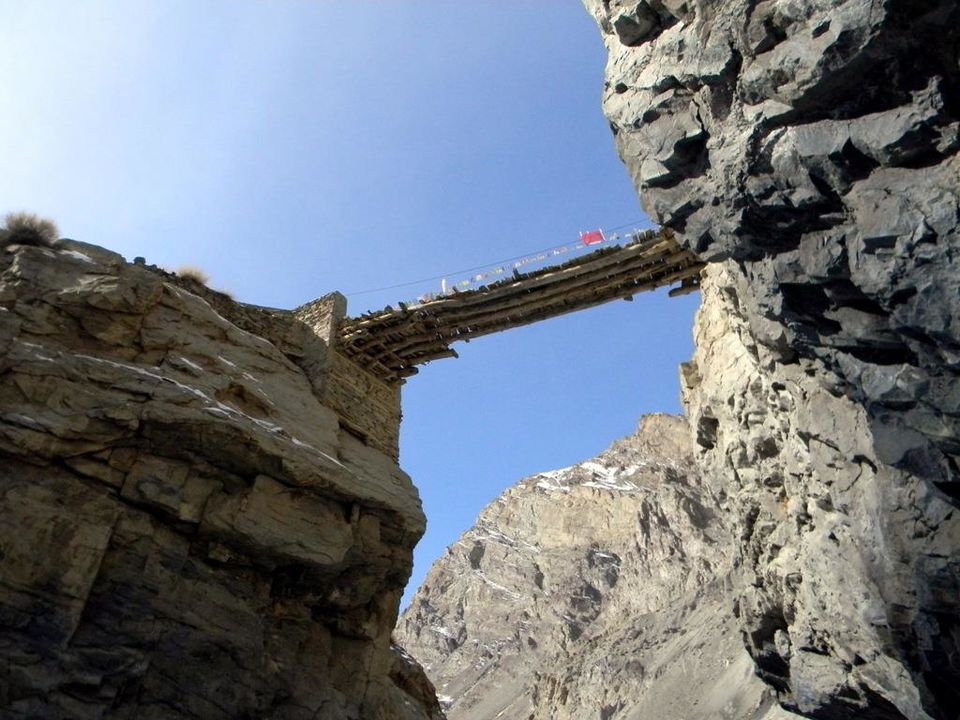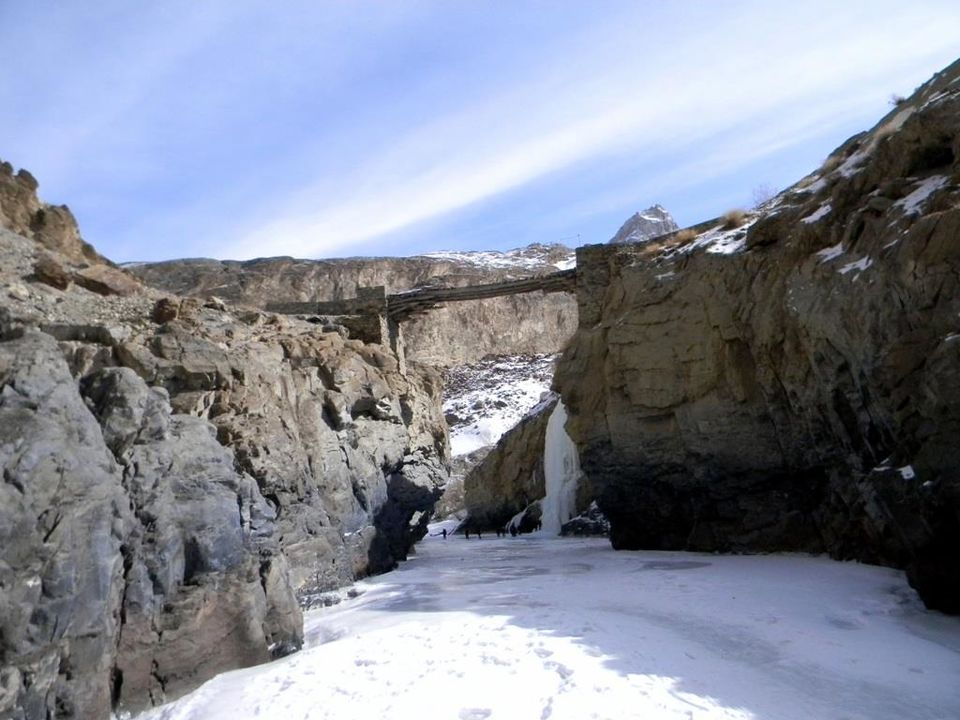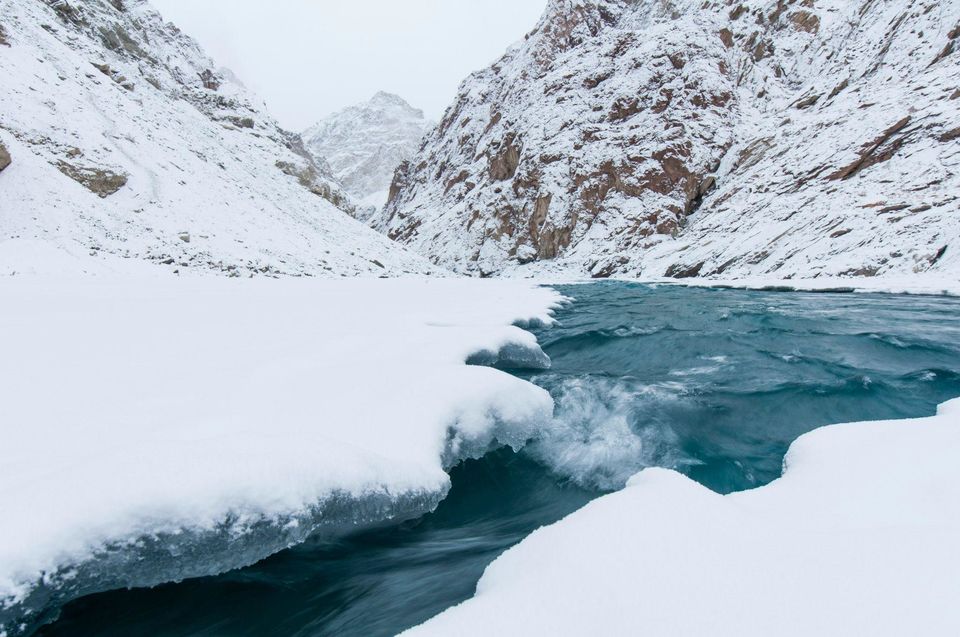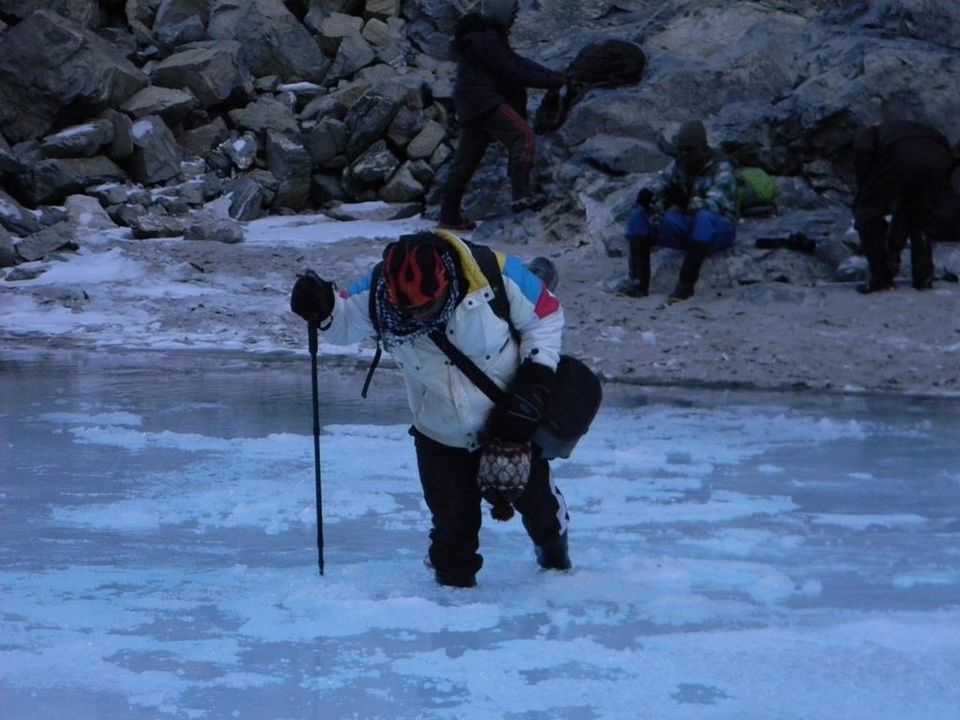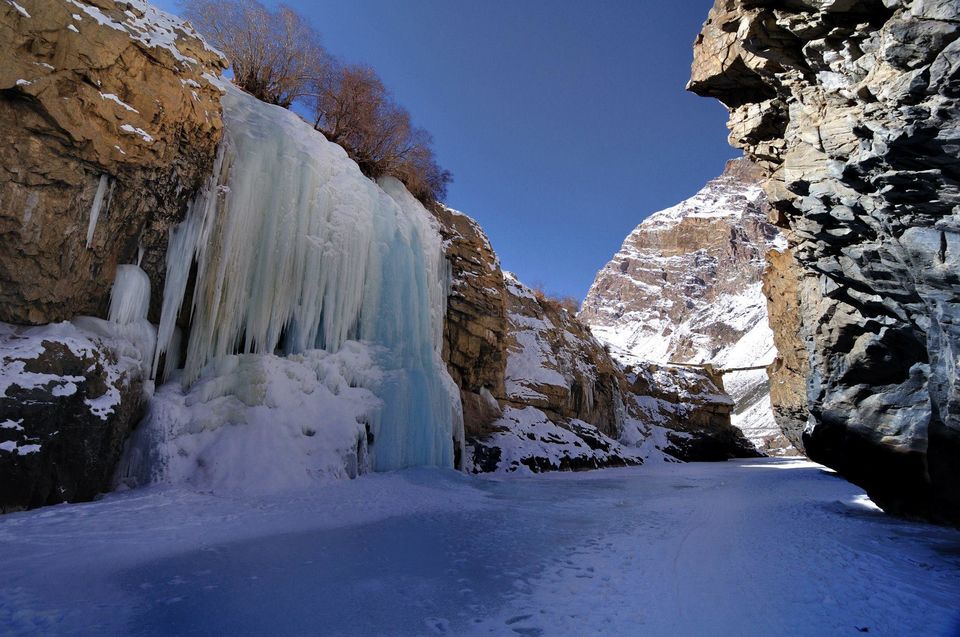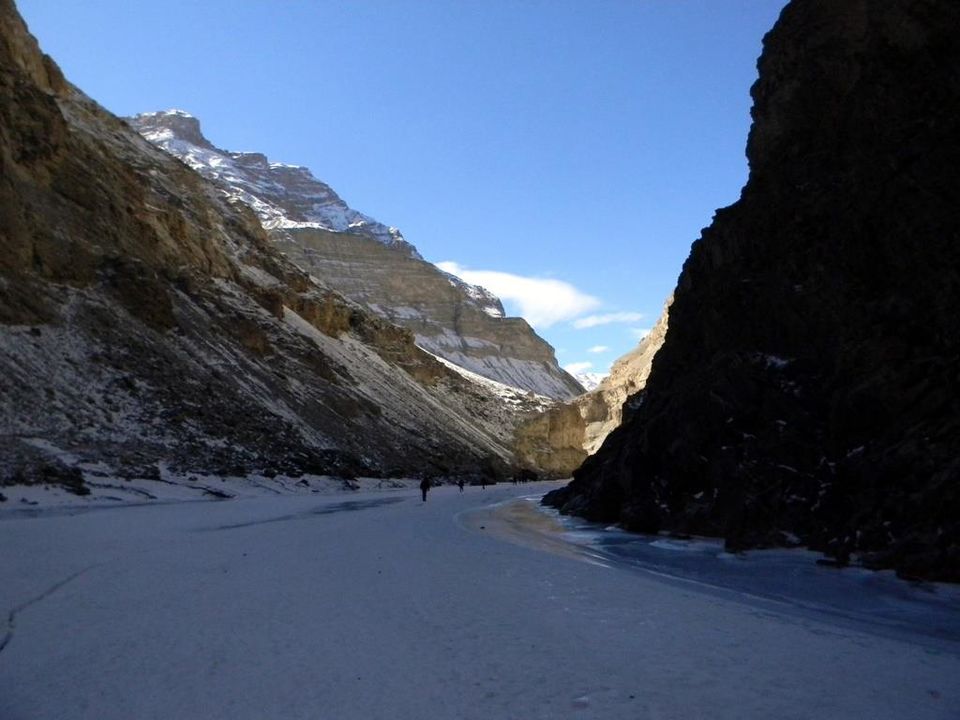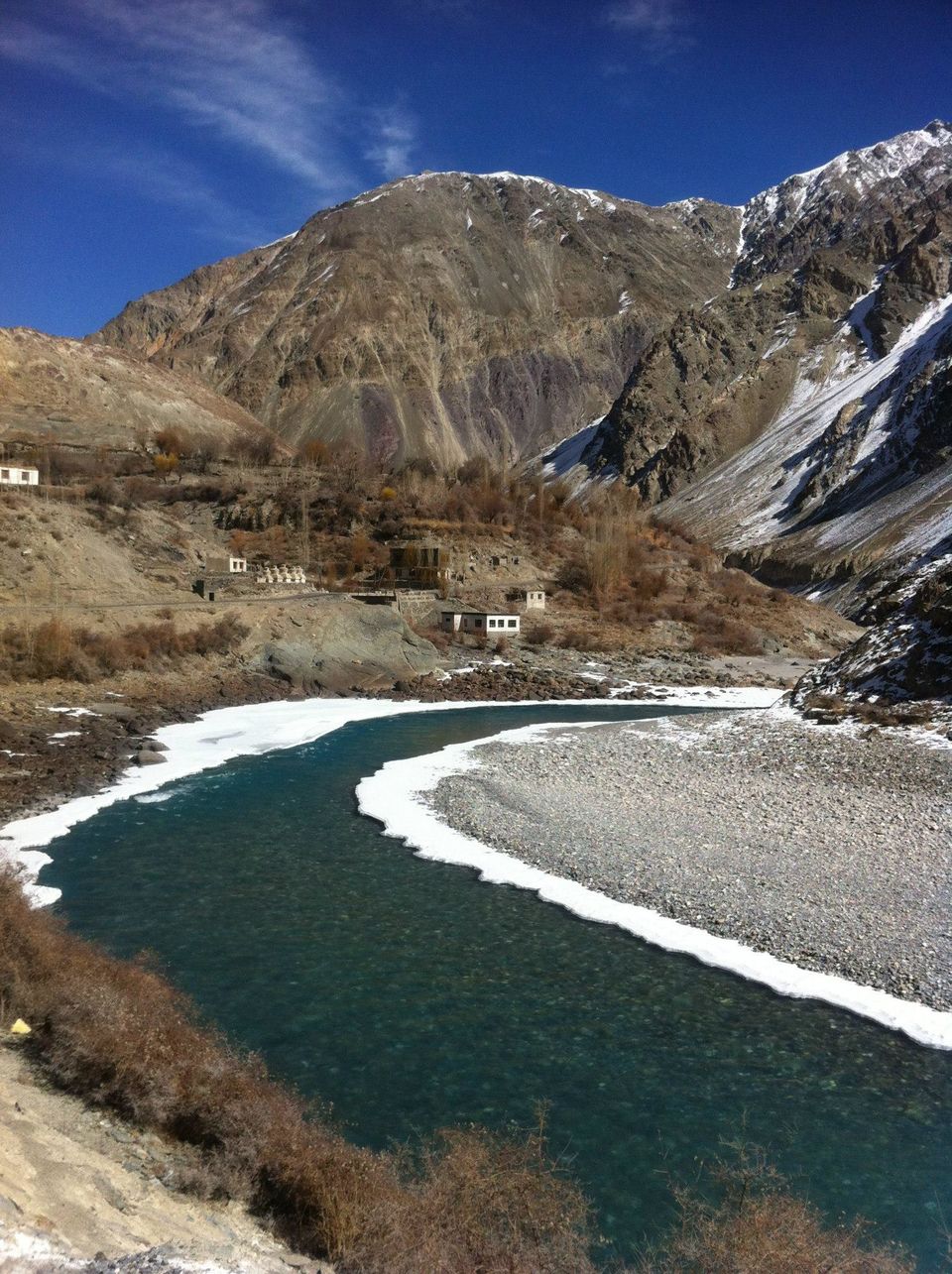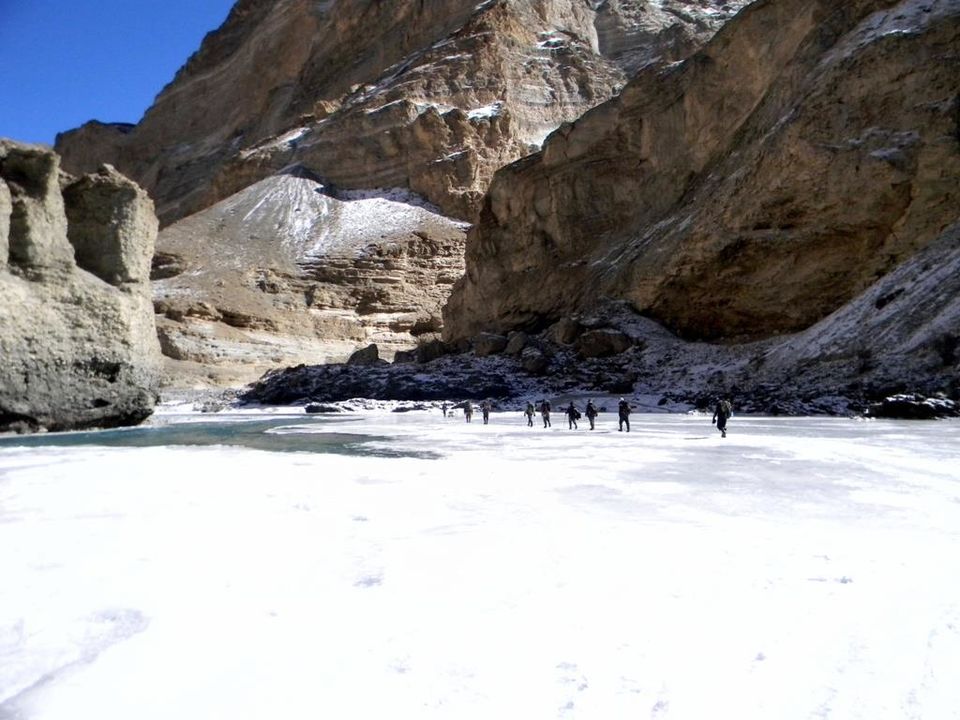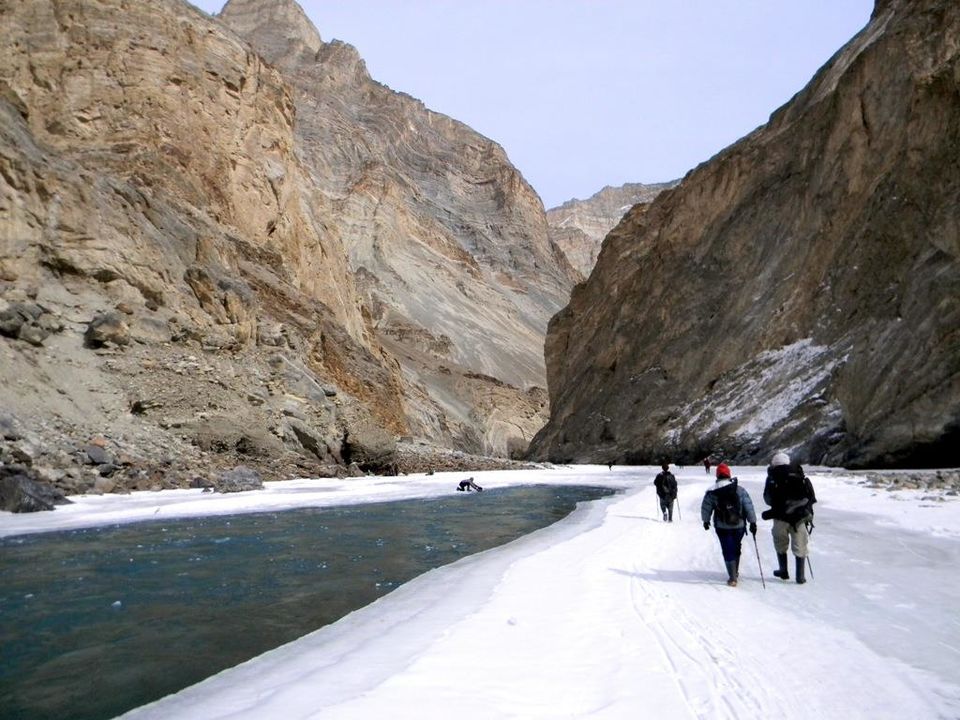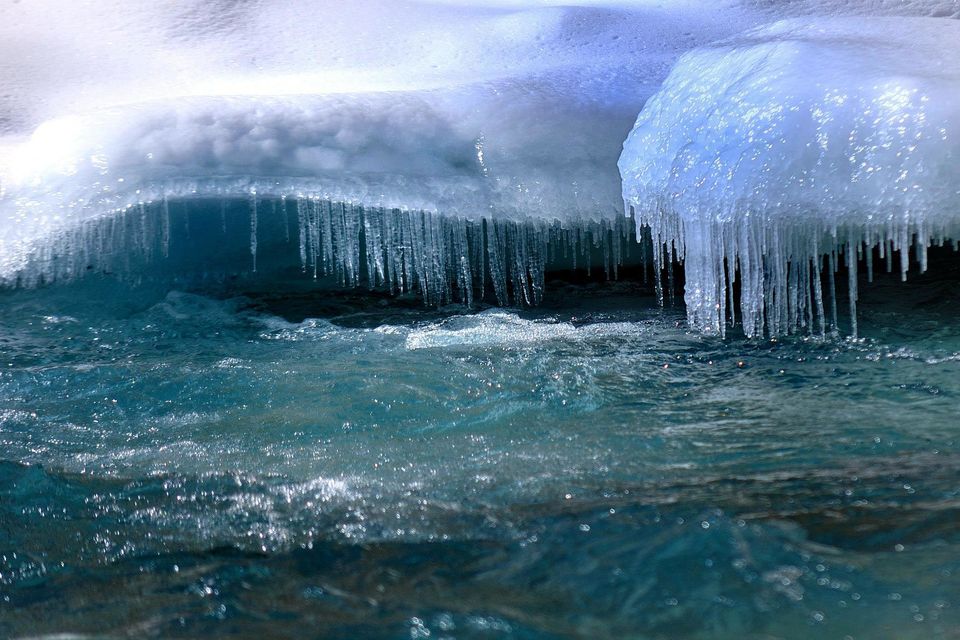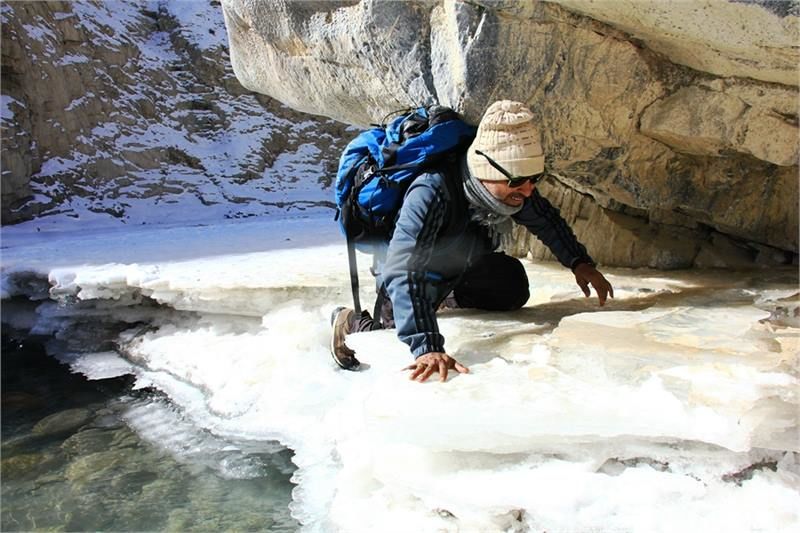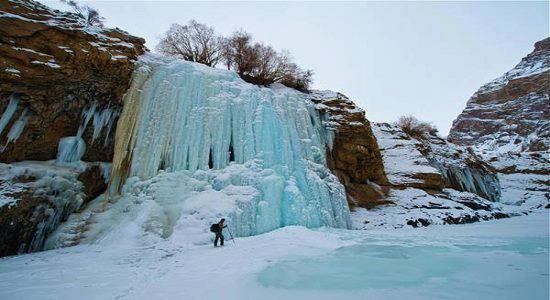 http://www.burnboundaries.com/listings/chadar-trek/
Chadar - Frozen River Trek
Experience the amazing feeling of "walking on a River"
Yes it is doable only in the Zanskar Valley of the Himalayas. This is where the River Zanskar freezes to become a Chadar (frozen river). (Chadar is a Hindi word meaning Bedsheet).
Rated as the BEST TREK & Must do once in your life across the world. This is your last chance to do this trek.
Chadar Trek – 2015
Day 1: Arrive in Leh by morning flight to give more acclimatization time
Leh can be reached only through Air during winters, Temperatures in Leh vary from -10degrees to -15degrees in the winter months of January. It is important for the trekkers to plan their clothing even for the flight. As soon as you get down from the flight the cold wind will affect the people who are landing from lower altitudes. Hence you are required to plan your clothing in advance. Please ensure you wear thermals + winter jackets + woolen caps even while exiting the aircraft.
This day will be reserved for acclimatization.
Guest House or Hotel in eh
Day 2: Leh to Tilat Sumdo(Private jeeps)
Depart from Leh early in the morning & arrive at Tilat Sumdo. From here the temperatures start dropping further in the night. Here we start our first walk on the Chadar. There will be a briefing session on how to walk on the chadar along with how to identify the right surface to walk. There are various risk factors associated with the way you walk on the chadar, hence it is important to take things slowely.
Here we will setup our campsites & stay for the night. Camp at Tilat Sumdo
Day 3: Trek from Tilat Sumdo to Shingra Koma
Since this is the winter season the day starts late & we will be starting our trek by the morning at 9Am onwards. Since this will be the first day of your actual walk we will try & train you on how to observe, how to identify & how to walk. Today we will do a six hour walk across the river.
Yes it will be quite cold, plan your day till noon.
Distance for the day 9 kms,
Time Taken 5.5 to 6 hrs.
Camp at Shingra Kogma
Day 4: Trek from Shingra Koma to Tibb
Longest walk of the trek – A 15kms long walk across the beautiful Zanskar River, Remember to keep your camera handy. The spectacular views that the valley offers to you is definitely work taking your cameras out.
Since the day is long we will have lunch enroute. After an beautiful & exhaustive day you will retire for the night at camps.
Distance for the day 15 kms,
Time Taken 7.5 to 8 hrs.
Camp at Tibb
Day 5: Trek from Tibb to Nerak, 12 kms, 7 hrs.
The trek from Tibb to Nerak is 12 kms long. This is the day when you encounter the much awaited frozen waterfall. The day is beautiful too going through the cliffs and gorges and valleys of Chadar. 5 hours into the trek and after your lunch break is when you see the first sights of Nerak. Prayer flags around Juniper shrubs by the Chadar signal that you are now close to Nerak and before that the waterfall.
Tonight we will camp near the Nerak village, We will be
Distance for the day 15 kms,
Time Taken 7.5 to 8 hrs.
Camp at Nerak
Day 6: Return from Nerak to Tibb, 7 hrs.
When you turnback & look at something it is not what you have seen, as the way back not only looks but is also a lot different from what you have seen. On a logical direction if you are heading in a reverse direction Hence look for the difference, enjoy the finer details
Camp at Tibb
Day 7: Trek from Tibb to Shingra Kogma.
Camp at Shingra Kogma
Day 8: Trek from Shingra Koma to Tilat Sumdo and drive back to Leh
Day 9: Departure
Cost for the complete trek included stay 02 days in leh – Rs.22750/- + Serv Tac
THE PACKAGE INCLUDES:
1. Accommodation in Standard room at :
02 nights stay at specified hotels or Guest House in Leh with attached bath.(bed+breakfast)

06 night stay at camps.
2. Stay on AP Basis. All meals during the trek
3. GUM Boots & 6 Pairs of Socks
4. Transportation by NAC Quails / Tavera / Scorpio / Innova (as per availability) for arrival / departure transfers, drop and pickup.
5. Mics. charges are inclusive like
Inner-line permits

All applicable luxury/ road taxes

Trekking equipments ( Tents / Dining Tent / Mattress / )

Staff ( cook / guide / helpers / porters )
For More Details
http://www.burnboundaries.com/listings/chadar-trek/
Day 1: Arrive in leh by morning flight to give more acclimatization time Leh can be reached only through Air during winters, Temperatures in Leh vary from -10degrees to -15degrees in the winter months of January. It is important for the trekkers to plan their clothing even for the flight. As soon as you get down from the flight the cold wind will affect the people who are landing from lower altitudes. Hence you are required to plan your clothing in advance. Please ensure you wear thermals + winter jackets + woolen caps even while exiting the aircraft. This day will be reserved for acclimatization. Guest House or Hotel in leh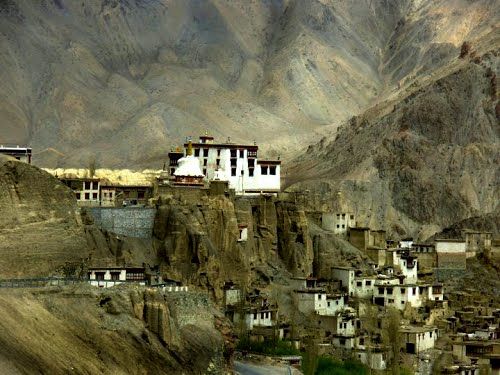 Day 2: Leh to Tilat Sumdo(Private jeeps) Depart from Leh early in the morning & arrive at Tilat Sumdo. From here the temperatures start dropping further in the night. Here we start our first walk on the Chadar. There will be a briefing session on how to walk on the chadar along with how to identify the right surface to walk. There are various risk factors associated with the way you walk on the chadar, hence it is important to take things slowely. Here we will setup our campsites & stay for the night. Camp at Tilat Sumdo
Day 3: Trek from Tilat Sumdo to Shingra Koma Since this is the winter season the day starts late & we will be starting our trek by the morning at 9Am onwards. Since this will be the first day of your actual walk we will try & train you on how to observe, how to identify & how to walk. Today we will do a six hour walk across the river. Yes it will be quite cold, plan your day till noon. Distance for the day 9 kms, Time Taken 5.5 to 6 hrs. Camp at Shingra Kogma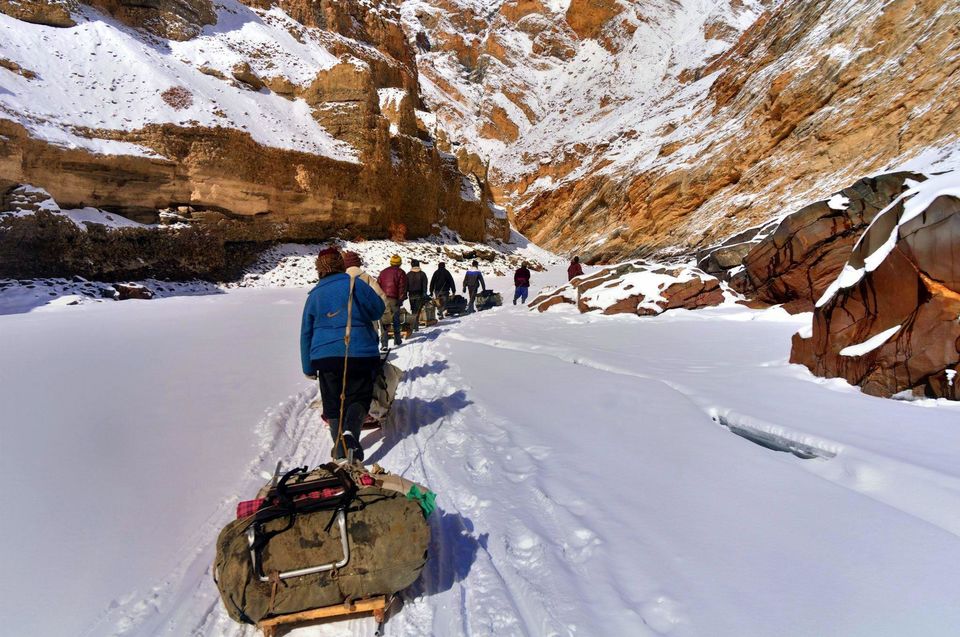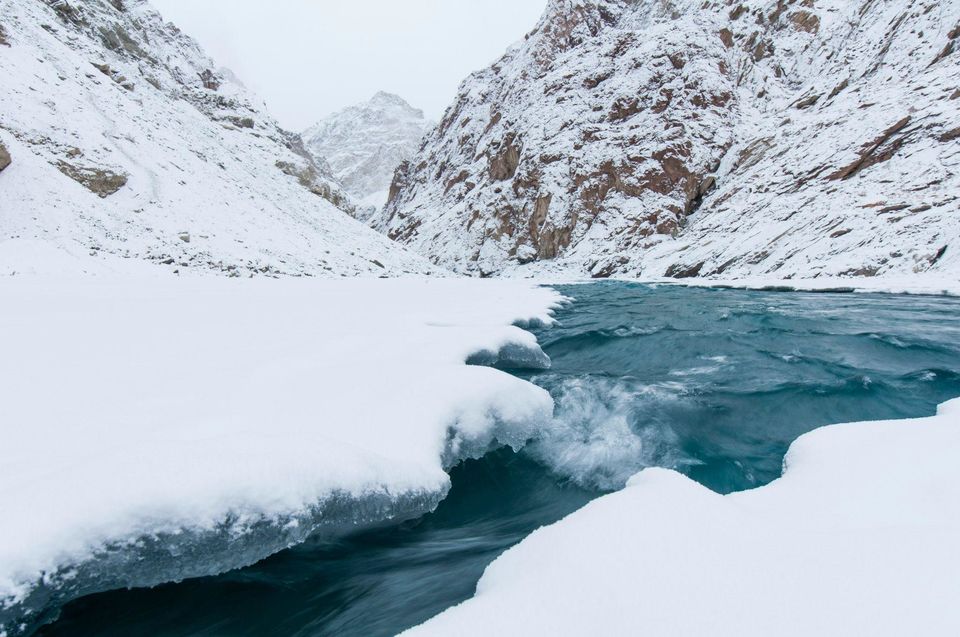 Day 4: Trek from Shingra Koma to Tibb Longest walk of the trek – A 15kms long walk across the beautiful Zanskar River, Remember to keep your camera handy. The spectacular views that the valley offers to you is definitely work taking your cameras out. Since the day is long we will have lunch enroute. After an beautiful & exhaustive day you will retire for the night at camps. Distance for the day 15 kms, Time Taken 7.5 to 8 hrs. Camp at Tibb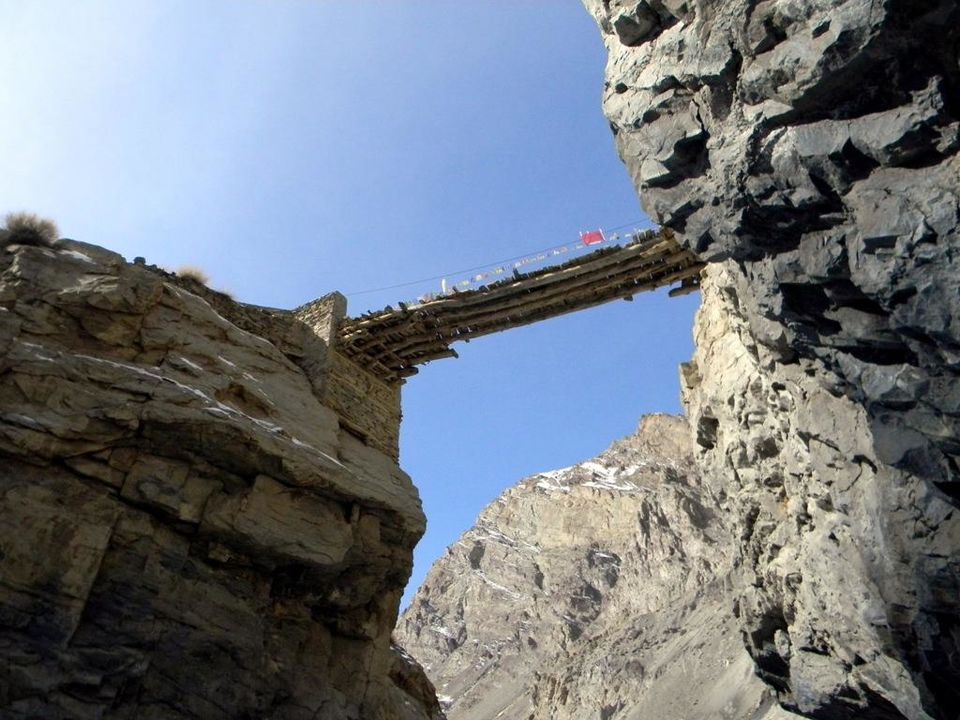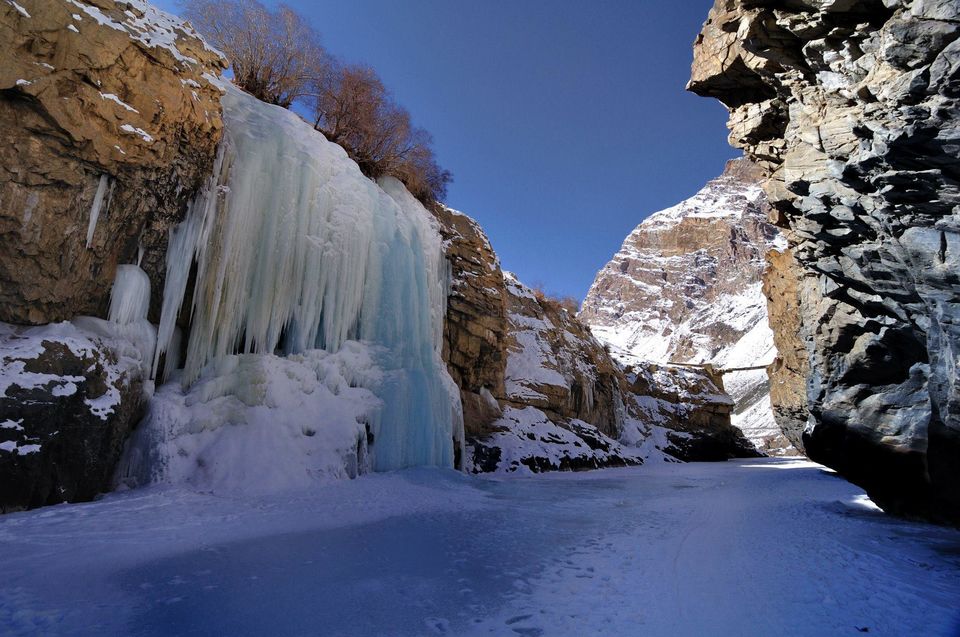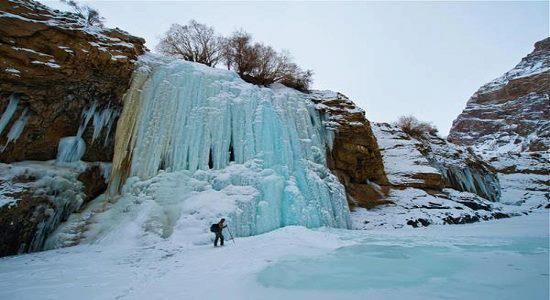 Day 5: Trek from Tibb to Nerak, 12 kms, 7 hrs. The trek from Tibb to Nerak is 12 kms long. This is the day when you encounter the much awaited frozen waterfall. The day is beautiful too going through the cliffs and gorges and valleys of Chadar. 5 hours into the trek and after your lunch break is when you see the first sights of Nerak. Prayer flags around Juniper shrubs by the Chadar signal that you are now close to Nerak and before that the waterfall. Tonight we will camp near the Nerak village, We will be Distance for the day 15 kms, Time Taken 7.5 to 8 hrs. Camp at Nerak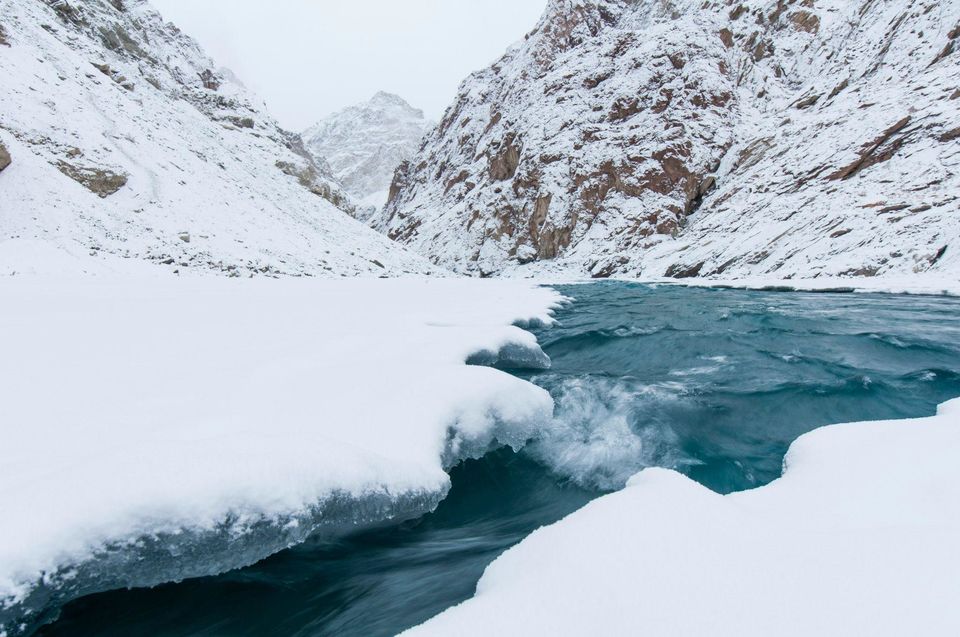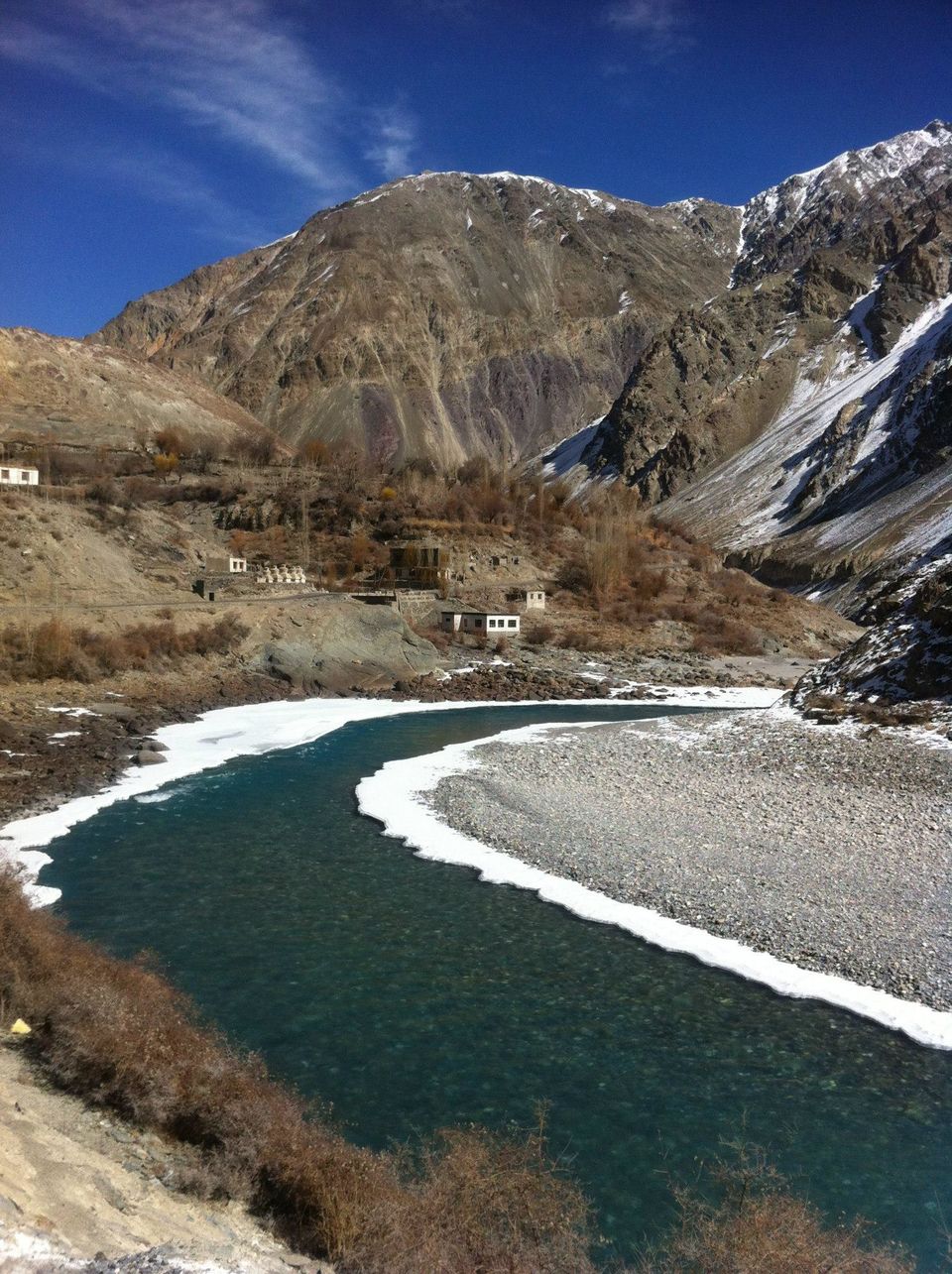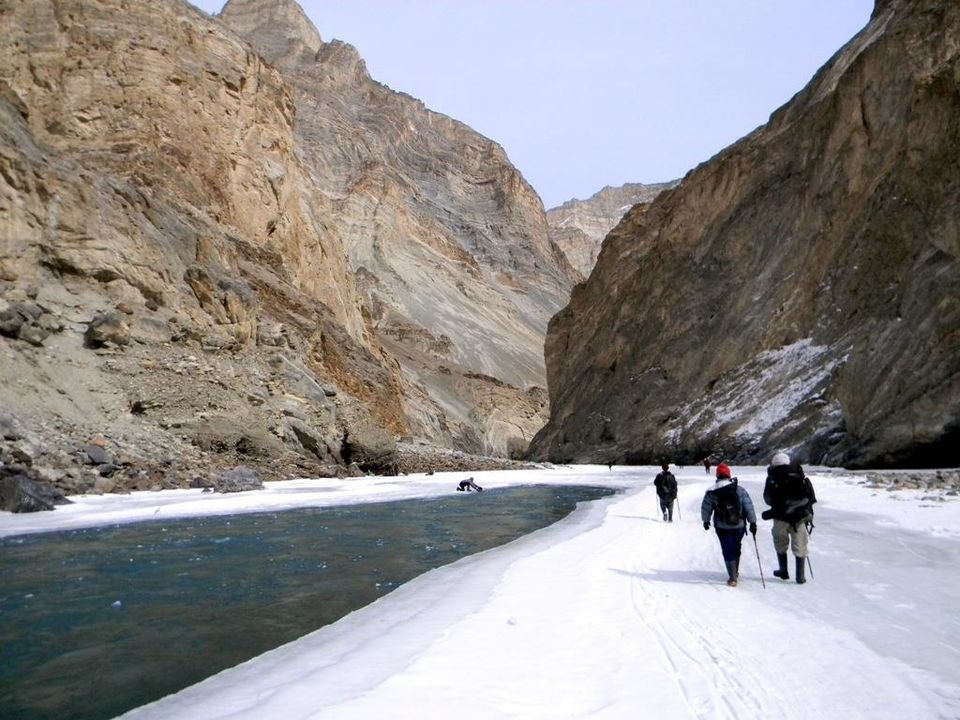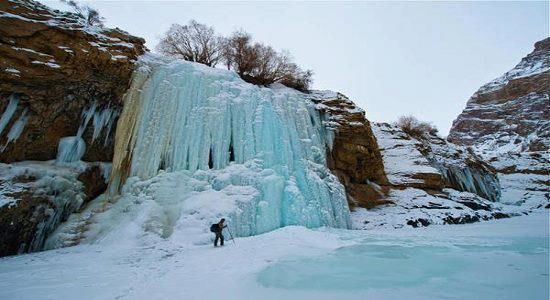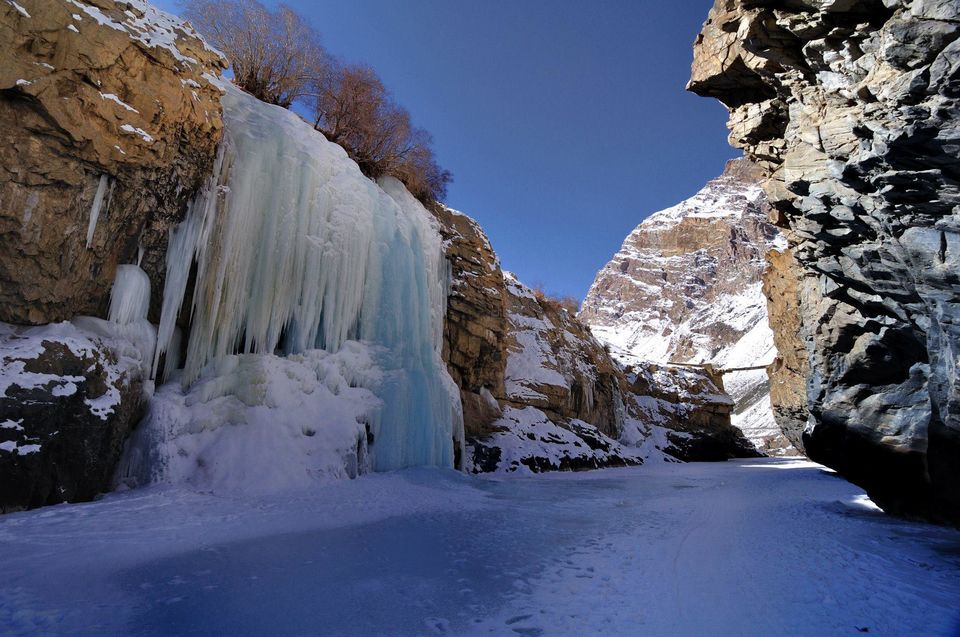 Day 6: Return from Nerak to Tibb, 7 hrs. When you turnback & look at something it is not what you have seen, as the way back not only looks but is also a lot different from what you have seen. On a logical direction if you are heading in a reverse direction Hence look for the difference, enjoy the finer details Camp at Tibb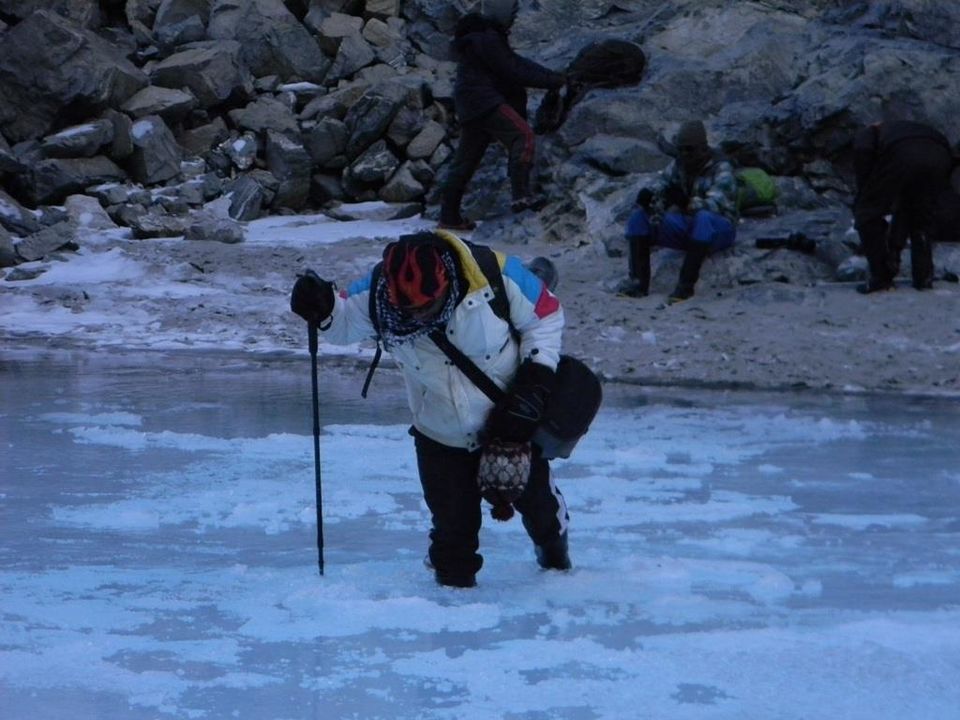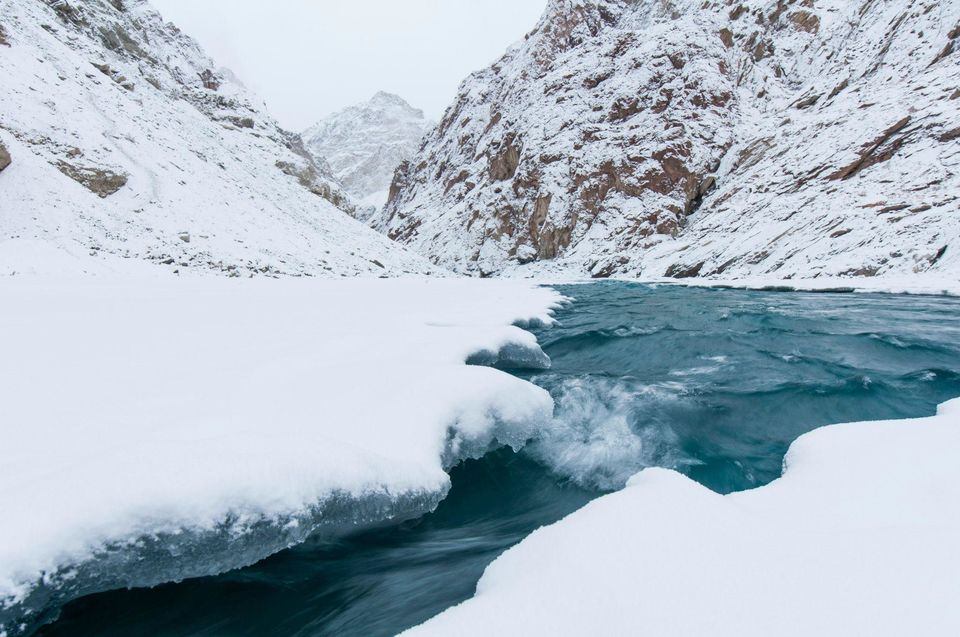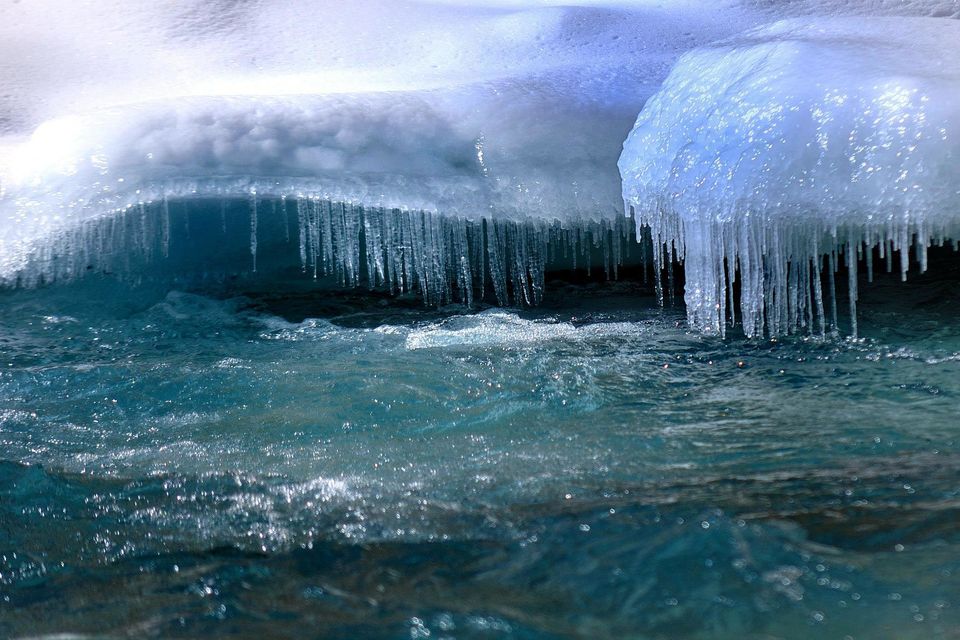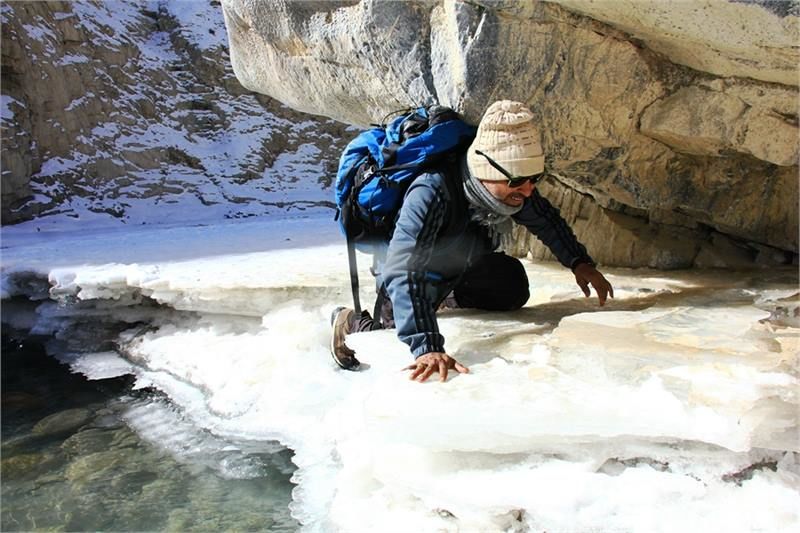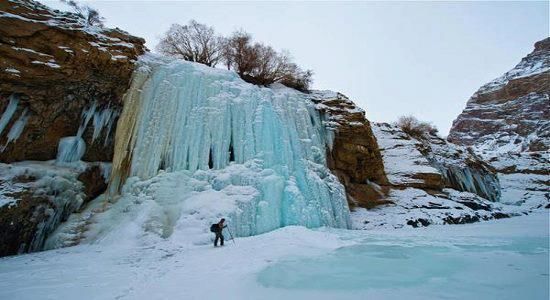 Day 7: Trek from Tibb to Shingra Kogma. Camp at Shingra Kogma
Day 8: Trek from Shingra Koma to Tilat Sumdo and drive back to Leh