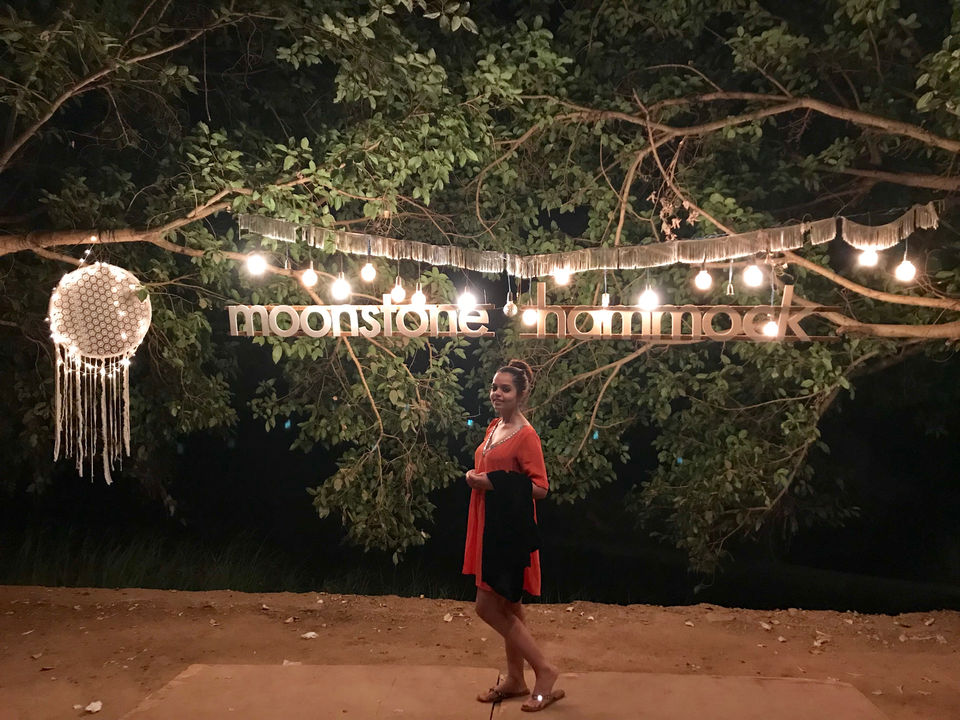 A day's trip away from the busy lanes of Mumbai, wonderful place where the forest will come to life on weekends and go back to darkness on other days.....
This place is gaining popularity on its own with the spreading word of mouth, we came to know about it from some distant friends and after considering and reconsidering for 2-3 months we finally went on 26th jan weekend.
The itinerary is rather simple,
start early from Mumbai around 1pm and a 2 hr's drive will bring u to this setup which is in the middle of nowhere and it's near a lake,here the rest of the evening can be spend peacefully with food, music and bonfire.
Since January is not one of the hotter months in Mumbai it's quite pleasant under the stars. Let urself go and be a part of the diverse group dancing on the notes of guitar and boozing away singing the lyrics of each song.
Spirits were high and energies were higher, there were all sorts of emotions in the air from highs to lows and I could feel everything there all at once and in one go.
This event is managed by a group of 4 young guy's I guess, simply arranged with barbecue, food, music and love.
Couple of outdoor activities are arranged too like kayaking and something something which I fail to remember, moreover its a lazy place to hangout with ur group, bonding with old friends and reconnect.
Carry ur own alcohol, bitings, smokes, glasses and whatever the need be.
Do not expect five star treatment it's a simple place, u'll rather get a foam mattress to sleep on in the tent and dal rice chicken for dinner they also serve breakfast, everything is served with compassion of owning up to what they do.
U might not like it if luxury is the first choice that hits the mind while thinking of a vacation,
It's not a romantic getaway so for couples there is a high probability of getting bored, travel with a group it's always good to have people around at such places.
What Mistakes I Did.
1. I started late from Mumbai and reached the place around 10.00 PM in night, by the time we reached it was dark ,and with near to none sign boards it gets difficult to find the place since it is away from human habitation.
2. We did carry our own alcohol but forgot to carry nibbling and trust me when night is long u need them.
3. High expectations, "keep the expectation low" to enjoy the best of it, it's lake side camping and with this concept they are doing well, do not expect something extraordinary.
4. Food is very average and below average to be a bit harsh, carry ur own if ur specific about it.
5. Go in a group, it's not a couple couple place, it will be too much of each other after a certain point.
6. Reach on time to select the tent type u want as they have 3 variants and they are innovating it constantly .
Rest everything is good!!
Every experience is worth taking, it's beautiful around ur loved ones , with strong connection & weak network.
It's good to breath in the air with no pollution and to see stars again.
It's lively to see happiness around and the melody of music in ears all night long...
Life is short and I am opting to live every bit of it .....