We love losing ourselves in a good book. I read widely but specially when I'm traveling whether it's for work but definitely when on vacation. Here's my reading list from recent travels.
Over the years reading has been my main stay. I read compulsively as a kid and for most of my adult life. As work and play and socializing (also social media but more on how to tackle that later) started competing for my time though I have been reading if not exactly less but more discerningly and not always for fun.
I always read when I travel- road-trips, long flights or layovers, overnight bus journeys. And particularly on trips for leisure. My go to for when I read for amusement has always been fiction. But when I'm travelling I'm not averse to switching things up. My non fiction reading during travels tends to encompass non fiction and travelogues and more recently even a smattering of self help and spirituality.
I wondered about this and realised I'm more receptive to ideas that seem outside of my comfort zone and dare I say just too much effort in the grind of everyday life. When I'm travelling I'm attuned to looking for the new, for having my world view challenged. The simultaneous planning, doing and unpredictability of going someplace new pushes me out of ennui and every sense comes alive with a sense of possibility that makes me lean into more eclectic (for me) reading.
That's of course a very romantic take on things. What also helps is having an absolutely sucky cellular and data provider that basically never works when on the road so I have no other distractions other than what's on my Kindle and the paperbacks in my backpack.
Anyhow here's my list of favorite recent travel reads and also a couple that I re-read. I will try and avoid spoilers.
1. From Heaven Lake- Travels through Sinkiang and Tibet by Vikram Seth. I may never get to travel to China or Tibet so must live vicariously. One of the best travelogues I've ever read, in one of his earliest works Vikram Seth chronicles his adventures hitchhiking through China to reach Tibet and finally his passage to India in the early 80s. The book predates The Golden Gate by a couple of years and is a rather straight forward account of his travels but you know it's still Vikram Seth and the lyrical quality to the prose makes it sparkle.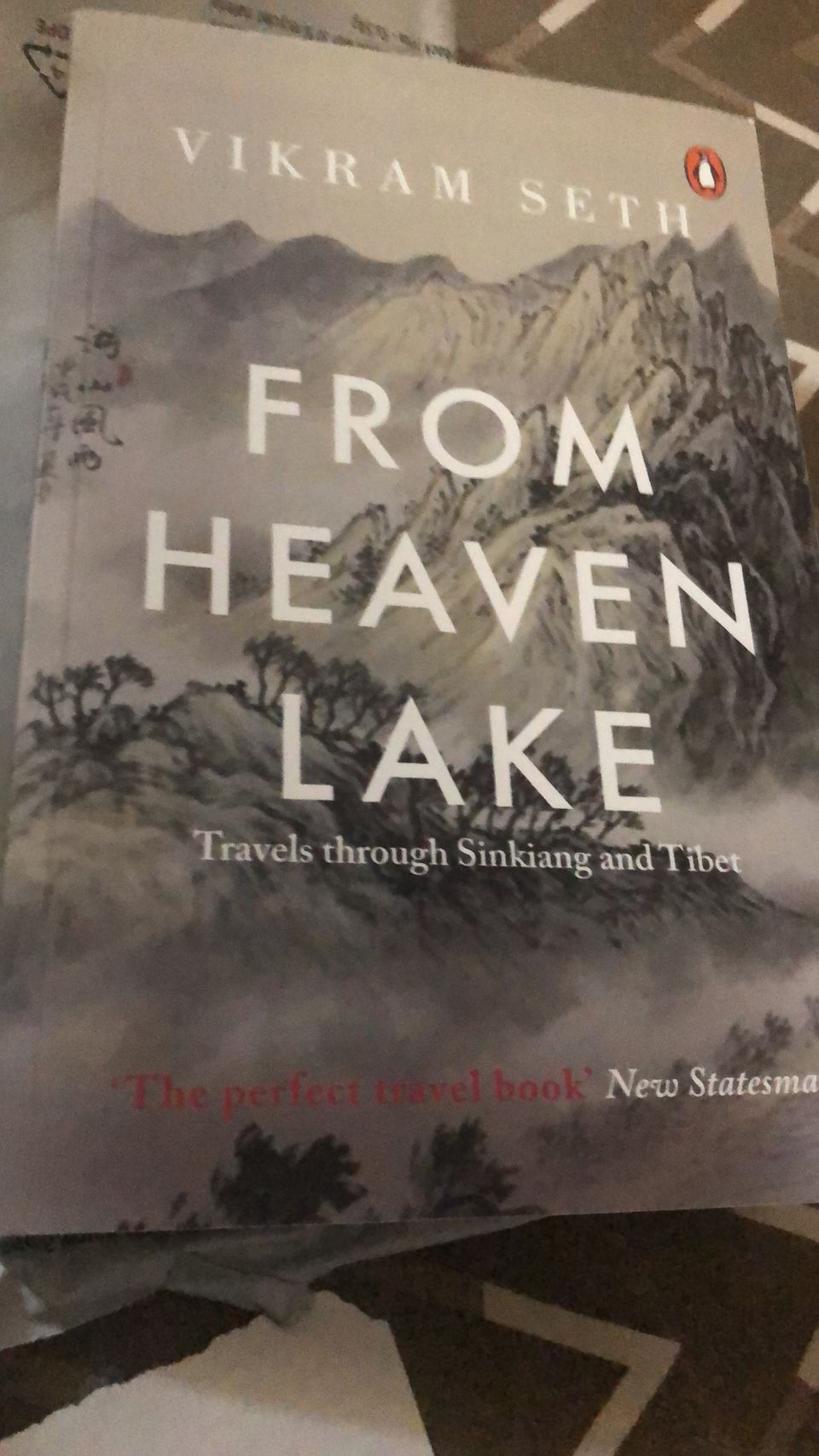 2. The Red haired woman by Orhan Pamuk- one of my favorite recent fiction reads, The Red haired Woman by Turkish Nobel laureate Orhan Pamuk is one of his more recent works. And wouldn't you know it an airport buy in Pune with a long layover in Delhi, I raced through this in one night. An exploration of filial relationship and youth this novel transported me to villages in Turkey in the early 90s.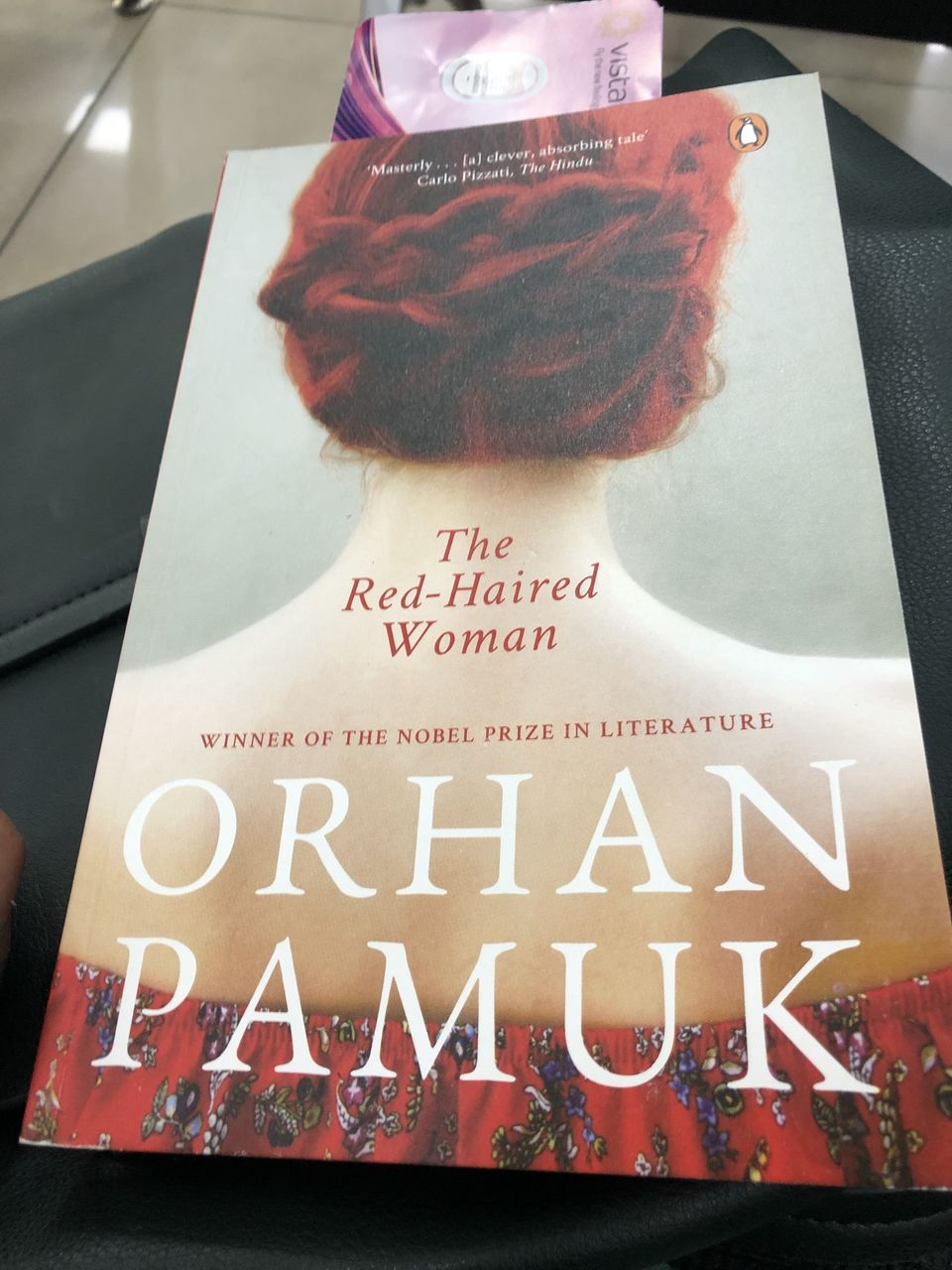 3. The Miracle of Mindfulness by Thich Nhat Han- Manali much like most of the Himalayan towns in India has been indelibly marked by the Tibetan Buddhist tradition. We found a beautiful, independent bookstore off the Manali bus stand with new and second hand books with a wide selection of Buddhist reading. This deceptively thin paperback is perhaps the most comprehensive book on meditation. It's fairly easy to follow but I don't do well with grasping concepts of meditation so it took me weeks to get through this one. I'm glad I did though.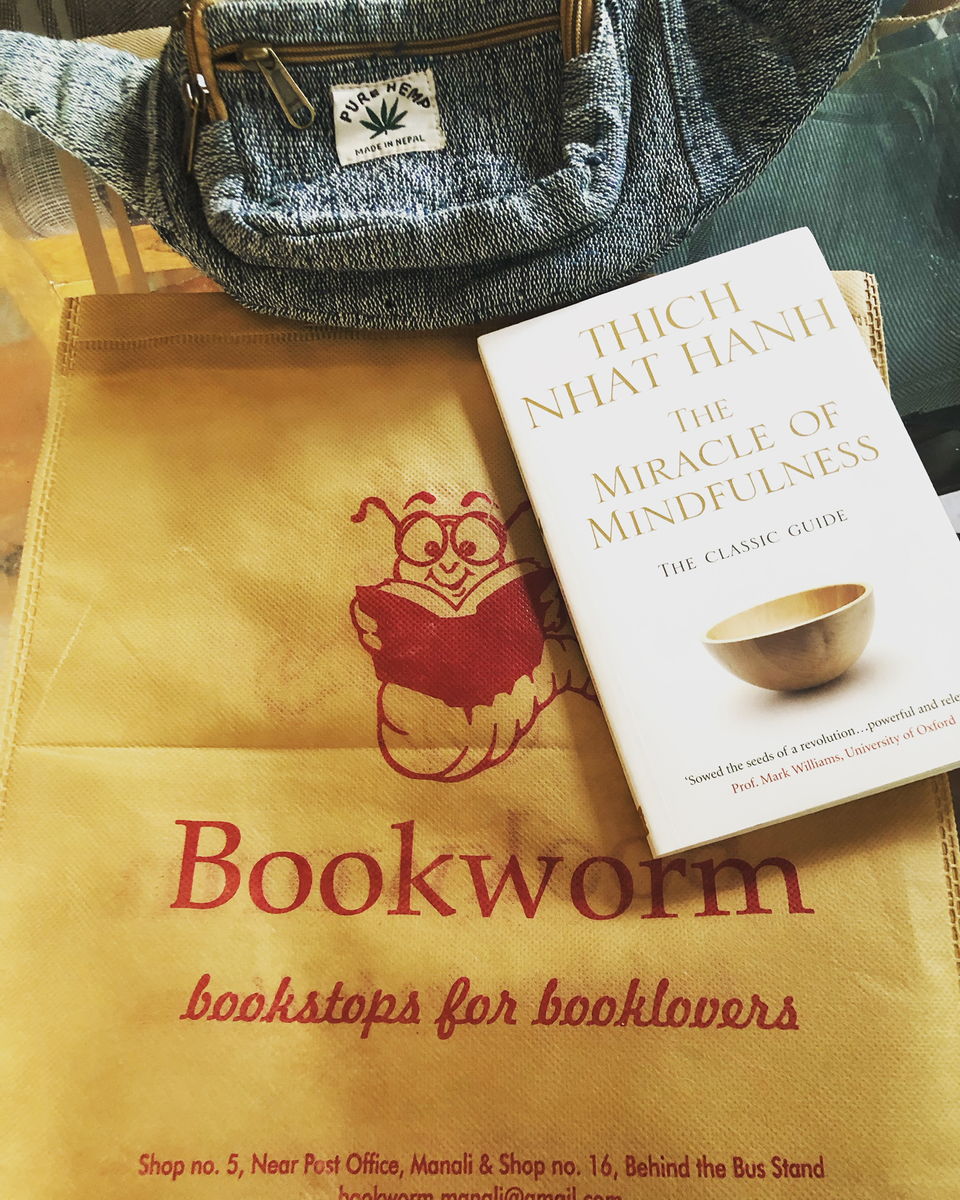 4.The pocket Pema Chodron- A selection of 108 short writings from perhaps the best known Buddhist nun in recent times, I loved reading this book while on the road in Ladakh. I picked up this gorgeous little book (it literally fit into my hoodie's pocket) in a wonderful, independent book store in Leh market. I keep going back to this book and there always seems to be a vignette that makes so much sense in the context of any goings mundane or otherwise on in everyday life.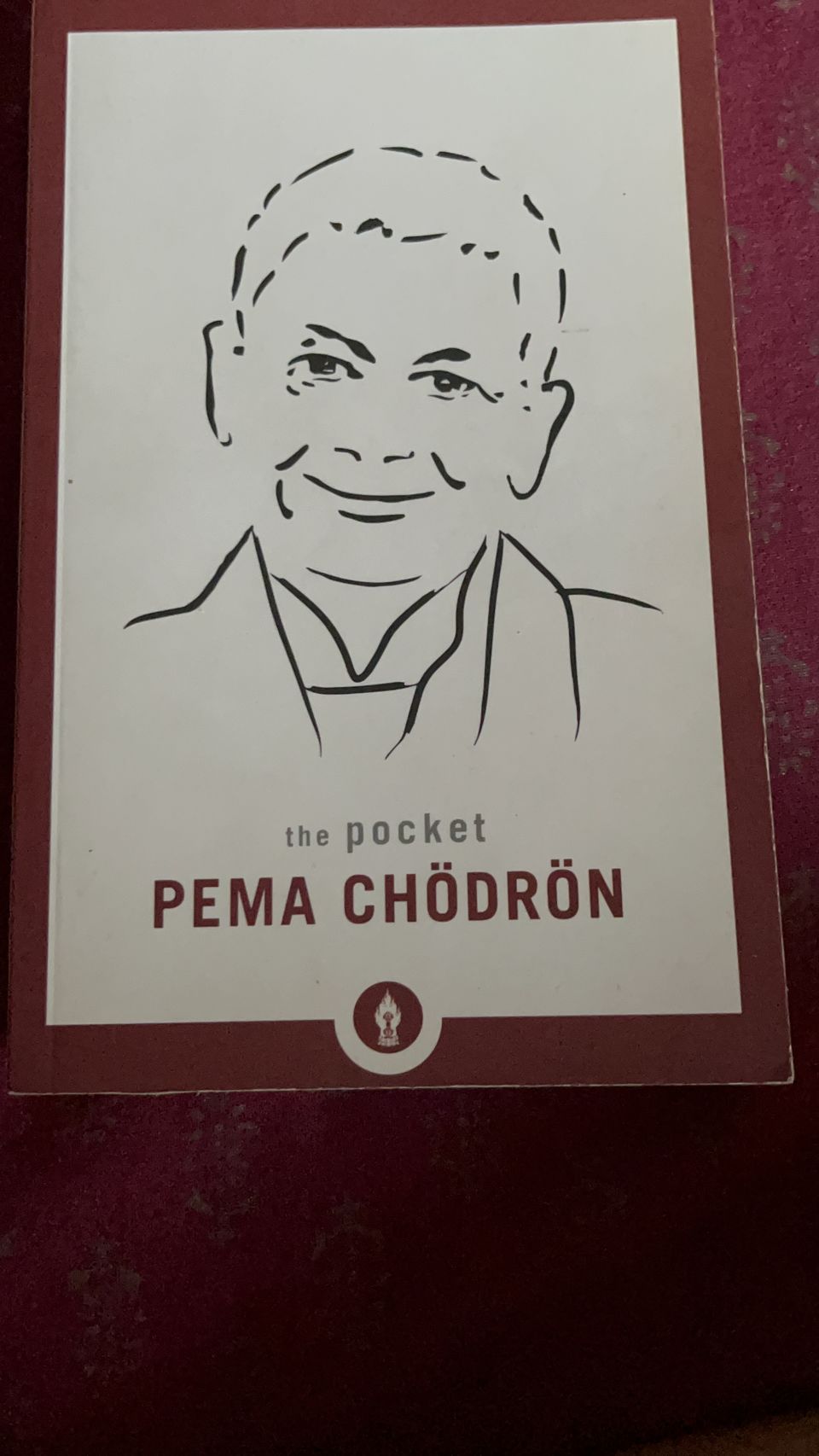 5.Beloved by Toni Morrison- The sufferings of generations of people and a mother's resolve to protect her children. Set in the aftermath of the American Civil war at the turn of the 19th century the book explores the psychological pain and trauma of generations of abuse through magical realism.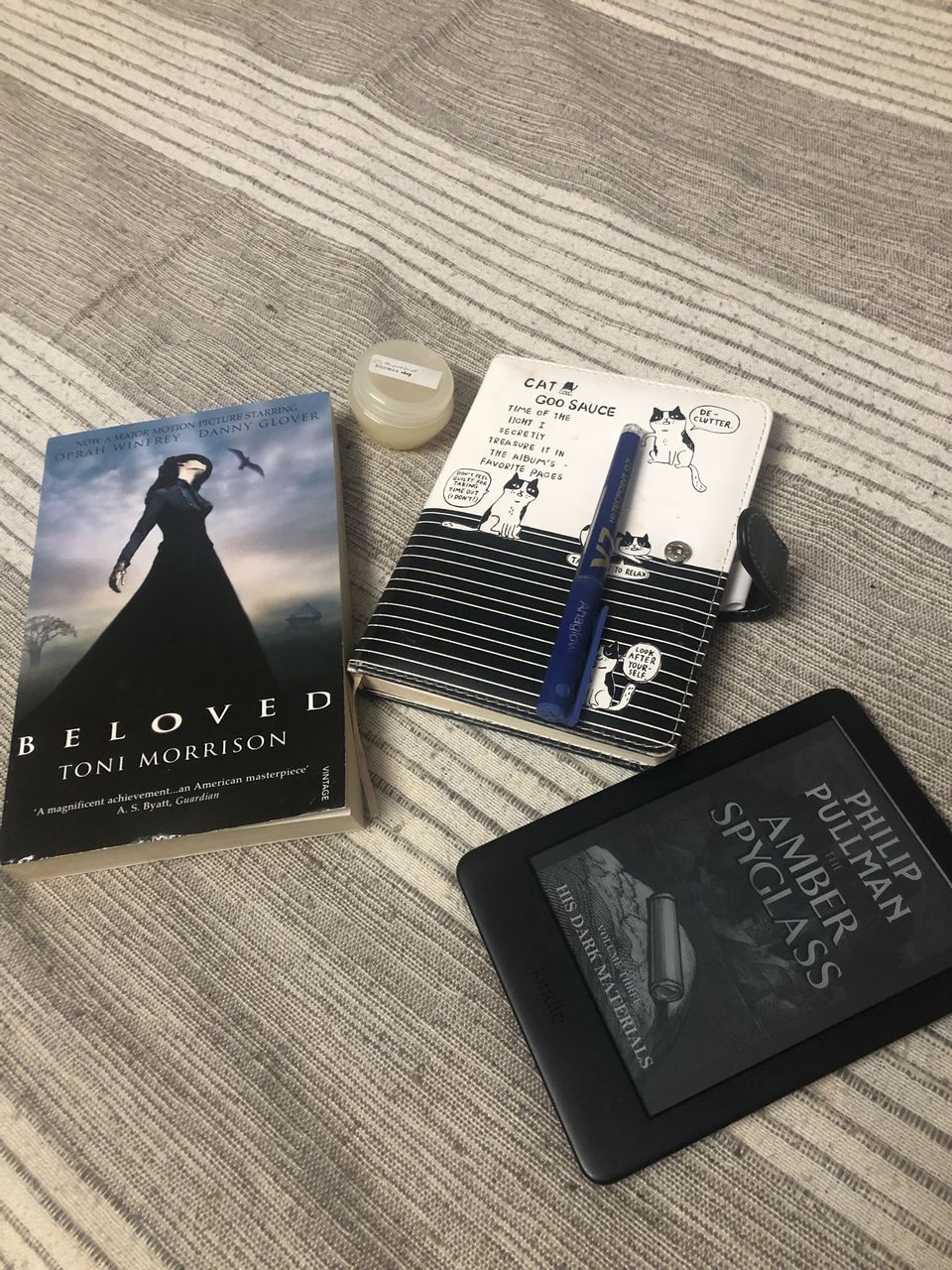 Let us know what your favorite travel reads are!