Last week we covered our favorite cafes and restaurants in Old Manali. Here's part 2 in out list of the best cafes and restaurants in Naggar. Naggar is a quaint, deodar lined town about 15 kms from Manali towards Kullu. A day trip to Naggar turned into a 3 day stay for us when we immediately fell in love with this old timey hill station. Naggar is very popular with trekkers and travellers willing to forsake the regular tourist circuit to take in the village life or for a para gliding experience for the more adventurous.
GyGi approved cafes in Naggar:
Naggar Castle cafe- the Naggar castle maintained by Himachal Tourism Development Corporation is a 16th century medieval castle now run as a heritage hotel. We spent a few days staying at this surprisingly pocket friendly hotel with commanding views of the Kullu valley. The museum and cafe are open to visitors. Pro tip - Come to the cafe around tea time and grab a table in the balcony to look at the setting sun over the gorgeous Kullu valley. Also the castle is ideal for photo shoots-so much so that it's been a favoured shooting location for many popular Bollywood movies.
Wool's cafe- about 50m from Naggar is the kitschy but adorable Wool's Cafe- named after the cute wool dolls and other merchandise that adorns the place. GyGi recommends- we loved the laid back vibe, large windows and box flowers with a view of the Main Street very comme Paris.
Pro tip- have a slice of the home baked warm walnut cake with a cup of black Coffee.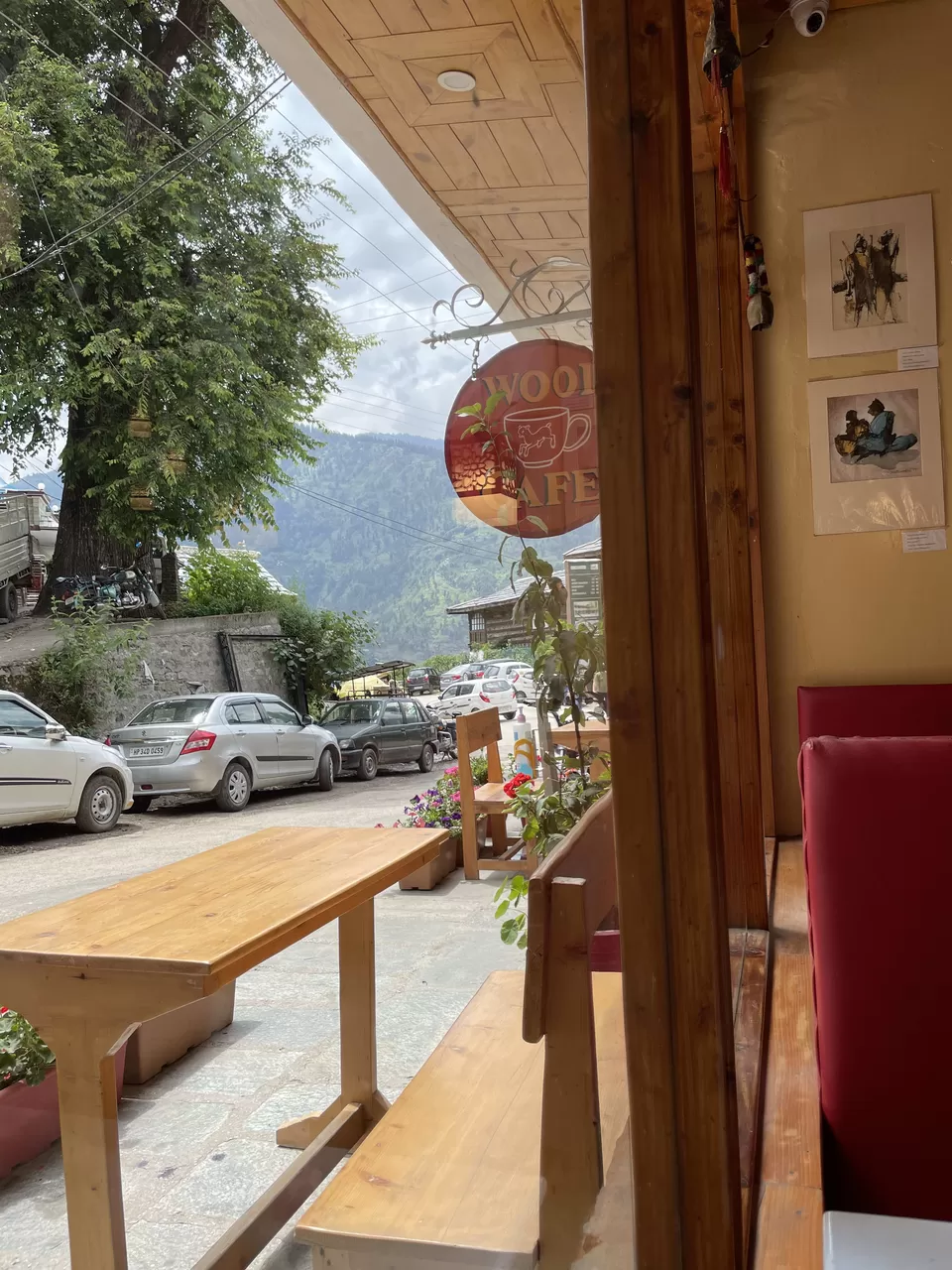 German Bakery- Right next to Wool's cafe (of course we encourage cafe hopping) is the German cafe. With a more youthful vibe it's a great place to hang out with a group. We tried working from here one morning with mixed results. The place can get quite noisy.
Pro tip: while the options at the cafe are limited to beverages and bakery items, the cafe is part of a hotel with an adjacent restaurant and if you ask nicely they let you order items from the restaurant menu.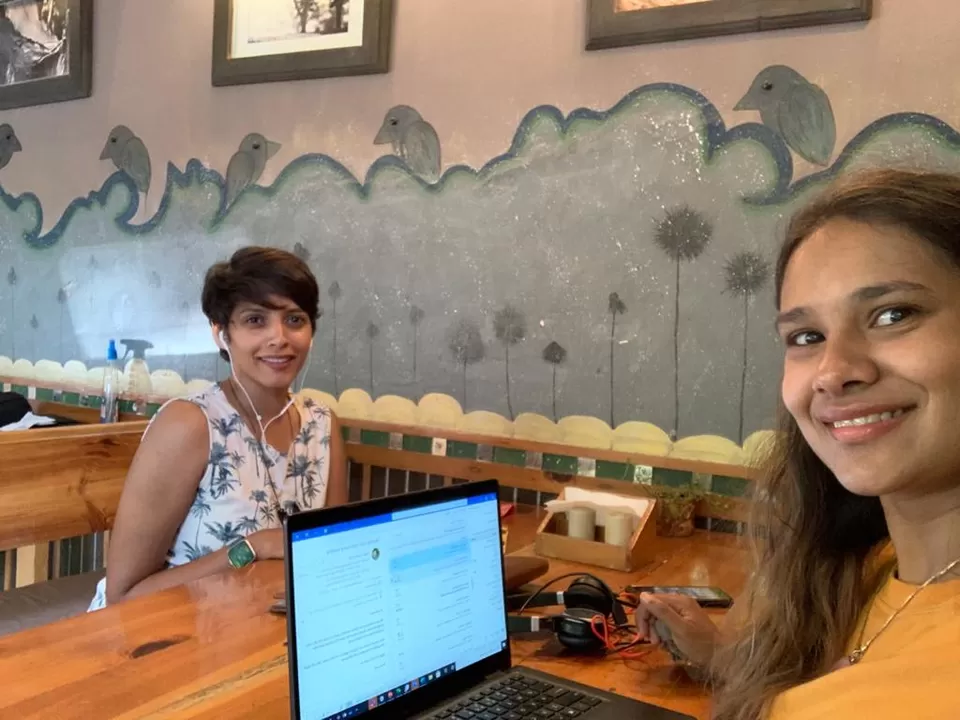 Robinhood Cafe- Across the road on the right from Naggar castle is the Robinhood hostel and cafe. Their delectable vegetarian Buddha burger is extremely popular and we can vouch it deserves all the hype. We love the proprietor's commitment to sustainability and ensuring providing equitable opportunities for employment and profit sharing with the locals. Pro tip: the top floor terrace is ideal to work from and super popular with vacationers staying at the hostel as a workspace.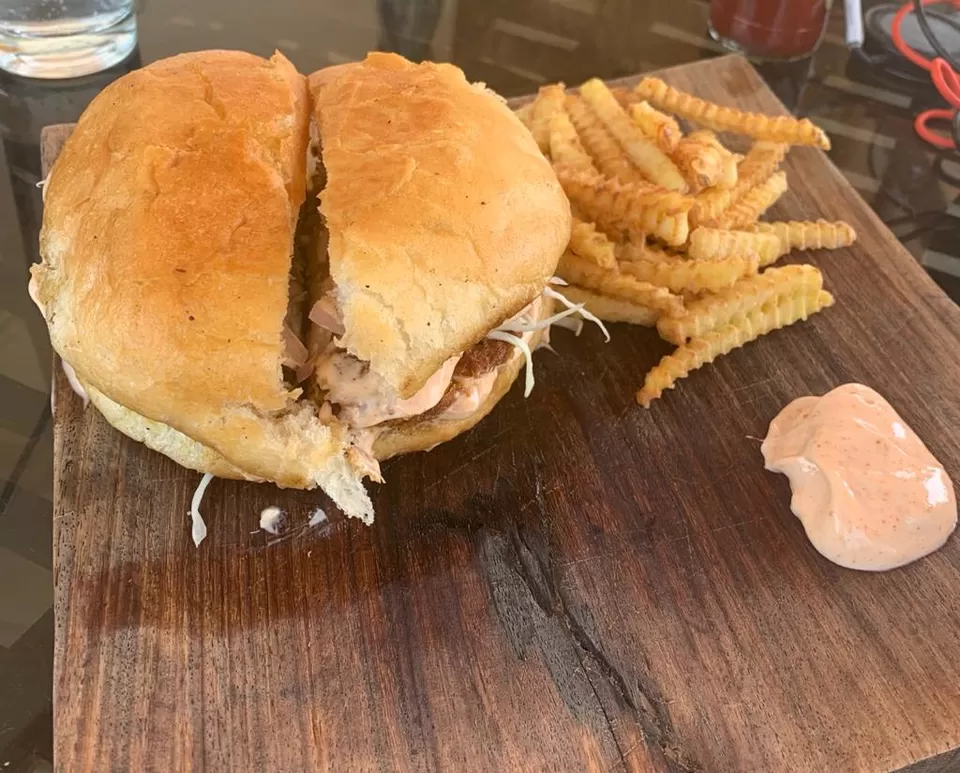 Nightingale Italian restaurant: for our pizza craving we headed to the Nightingale restaurant. We enjoyed a hearty risotto and some excellent pizza. Pro tip: Find a table on the deck looking out towards the valley. We were here on a full moon night which made the view all the more magical.
That's all folks in our Naggar cafe edition.
Subscribe to keep up with Those Gypsy girls- thosegypsygirls.substack.com
Follow us on Instagram @those_gypsygirls
@those_gypsygirls