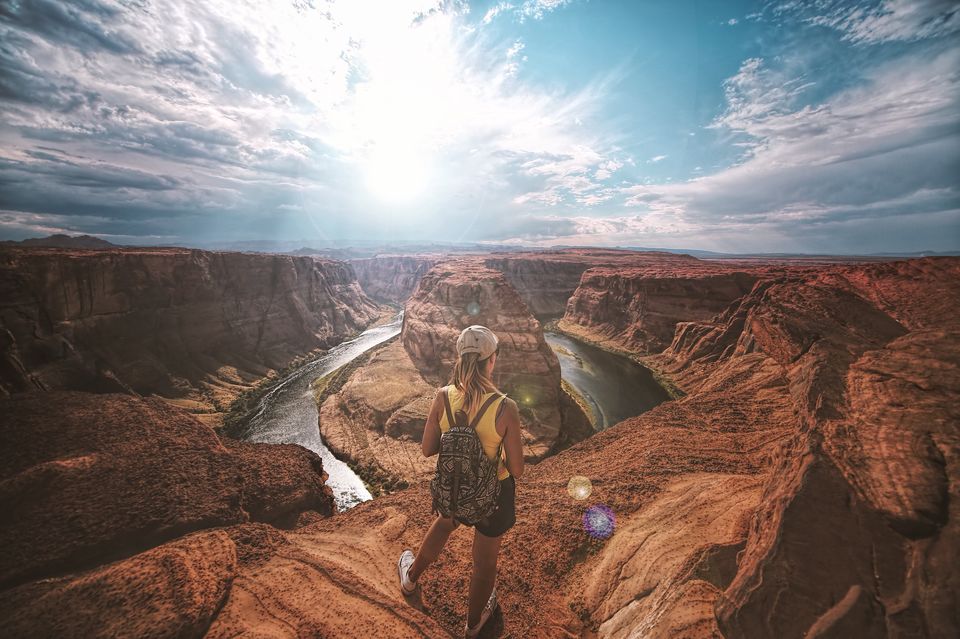 What is it about traveling that pulls me in like an addiction?
Is it the excitement of new experiences? Meeting new people and having deep conversations? The adrenaline rush of waking up in a new city? Or new adventures and challenging my deepest fears? What is it?
I have been pondering about this topic for quite some time now. Especially since the lockdown began and I couldn't go anywhere like most of the world's population.
I started questioning this aspect when I started to feel a deep gaping hole in my chest. An unsurmountable pain, which I wasn't able to point out the reason to. An intense unexplainable longing. An unknown desire which I yearned for. Which finally managed to diminish a bit when I started to plan for my next travel last December.
Voila! The pain, the suffocation, the emptiness…all seemed to ebb away only at the thought of visiting the outside world.
"So that's it? That was the cure to my 7 months of 'suffering'?" I asked myself. Little did I realize that traveling meant so much more than visiting new places to me. Which was later pointed out to me by my husband.
More than the trip itself, it was the expectation of the unknown that kept me on my toes.
I thrived in ambiguity. I craved challenges. A distraction from the mundane aspects of life. Not knowing what I'm going to learn or experience next. Not knowing where we were going to go next. Planning for the trip, booking tickets and transportation, planning the itinerary, gave me an unexplainable thrill.
"What's next?", the question gave me a purpose or so.
Sitting in my hilly hometown, I could never predict how I would react to the sound of waves. Will it give me peace? Will I be able to sleep at night? Or what are the new cuisines I'm going to try? Who are the new folks I'm going to meet? What are the conversations I'm going to have? How is the view going to look like from the top of the hill, after the trek? Which unknown fear am I going to face? What is the next adventure?
So many questions…so many possibilities. And these possibilities are the ones that gave me an insurmountable amount of adrenaline rush for the next trip, I believe.
It's also about getting out of your cocoon to become aware of what's out there, right? To learn from each of those places and imbibe those lessons in your life. Or teach others in your community of it.
As of now, this is what keeps me going.
Because I don't know how I'm going to change tomorrow. I don't know whether I'll get sick of this temptation and adrenaline rush. I hope I never do. Nor do I know whether this excitement will lead me to a life of a nomad. Which has always been on my bucket list. I just don't know…
All I know for now is, traveling has become almost a spiritual, enthralling, adrenaline-filled, learning experience for me. Which I look forward to every time I leave for a trip from my house.
Which is why I love to travel.
Originally published here.