British architectural façade having huge bay window exterior with symmetry design frontage coated with tint of yellow and grey in shade making it look all loyal colonial hill station home – that's quintessence of "wildflower" which is spread on 22 acres of land surrounded by admist of cedar forest above 8000feet sea level.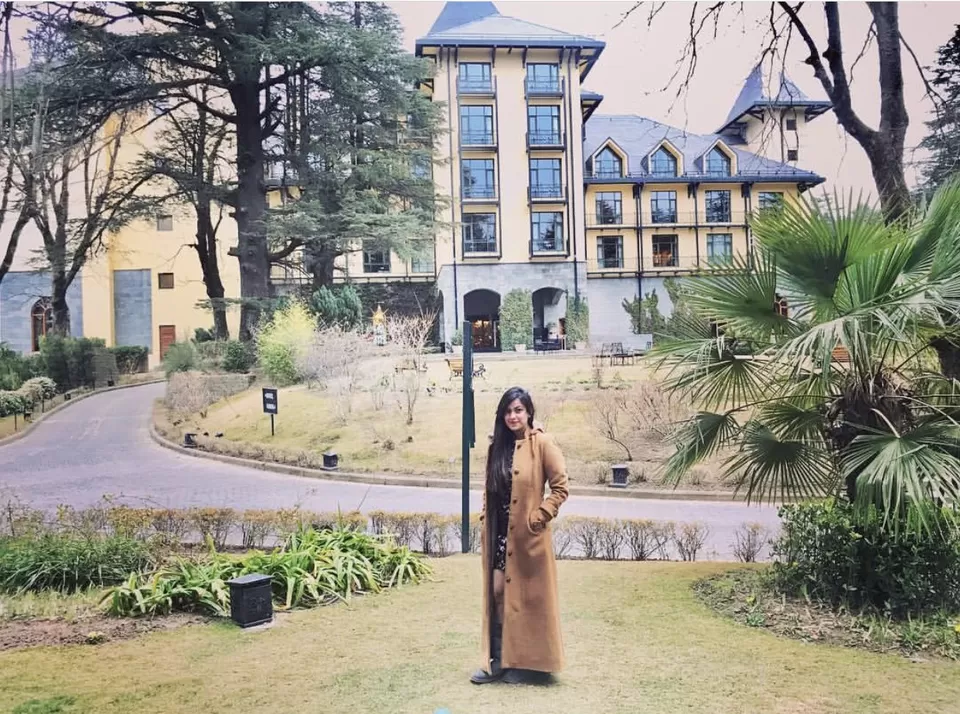 Lord Kitchner of Khartoum was a former resident of wildflower but in early 90s whole building caught fire and later after independence it was taken over by the Indian government. In 1993 they formed a venture with Oberoi hotel groups and converted "wildflower" into luxurious hotel .
Precept of wildflower is to provide traditional charm with modern vibes. I visited this place in mid February and little did I know it would turn out to be magical. There is something special about encountering fresh falling snow for the first time . I felt like a five years old again and in a couple of hours scenery changed from forest green to pure white and I was filled with such a bliss.
I booked a garden view room for my birthday but it was so kind of them to upgrade into valley view room so it was a cherry on the top. I saw a piece of cake lying on the table and beautiful handmade rugs on the bed . The walls were adorned with watercolours of local fruits and flowers which made it look alluring.
The bathroom needs a separate description because it was way luxurious. It was surrounded by mirrors on the wall with vibrant coffee ,walnut colored marble with fancy Jacuzzi.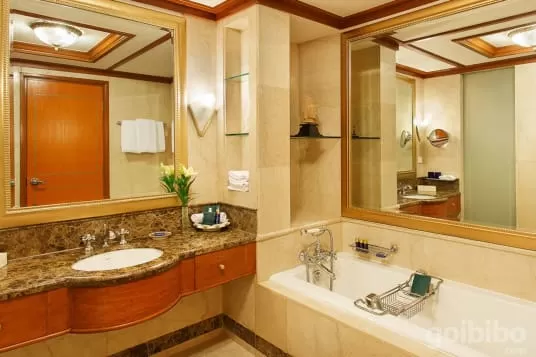 Later, I moved outside to enjoy their outdoor sceneric beauty. They organized many games to give visitors unparalled experience . The game which I loved the most was croquet . The object of the game was to hit your ball(s) through the course of six hoops in the right sequence in each direction and finish by hitting them against the centre peg.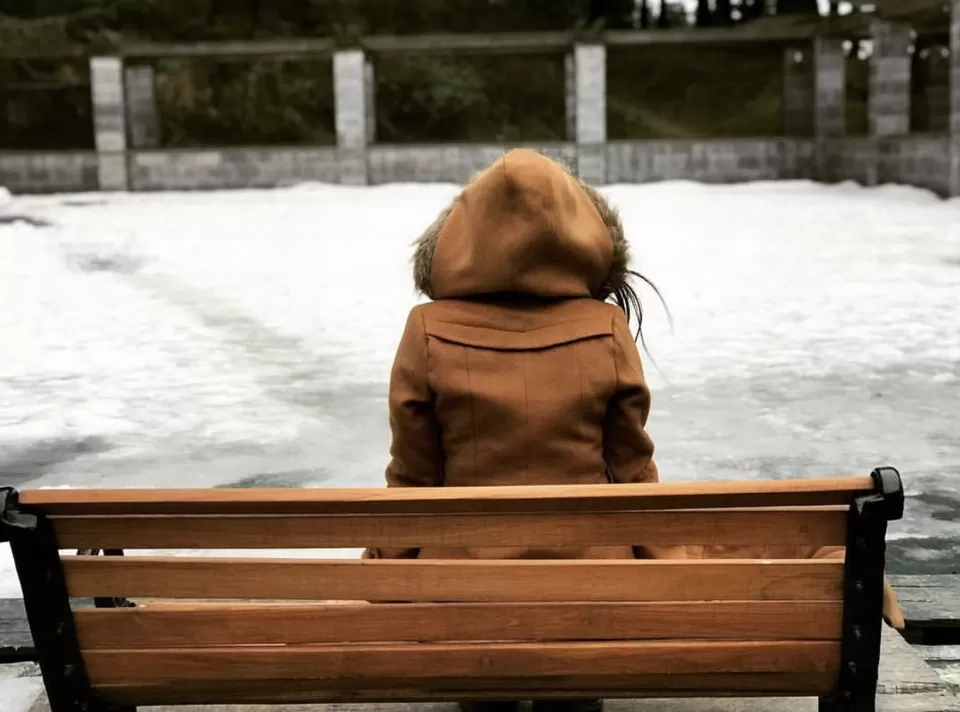 In the night, I brave out in the chilling weather about -4C in the heated infinity pool which was steaming and hot. The combination of cold breeze outside with hot pool overlooking silhouette of the great Indian Himalayas made my heart filled with joy.
The indoor whirlpool has mosaic floors and large Chandeliers hanging on the the ceiling along the length of the pool makes it look surreal and life dipped in luxury.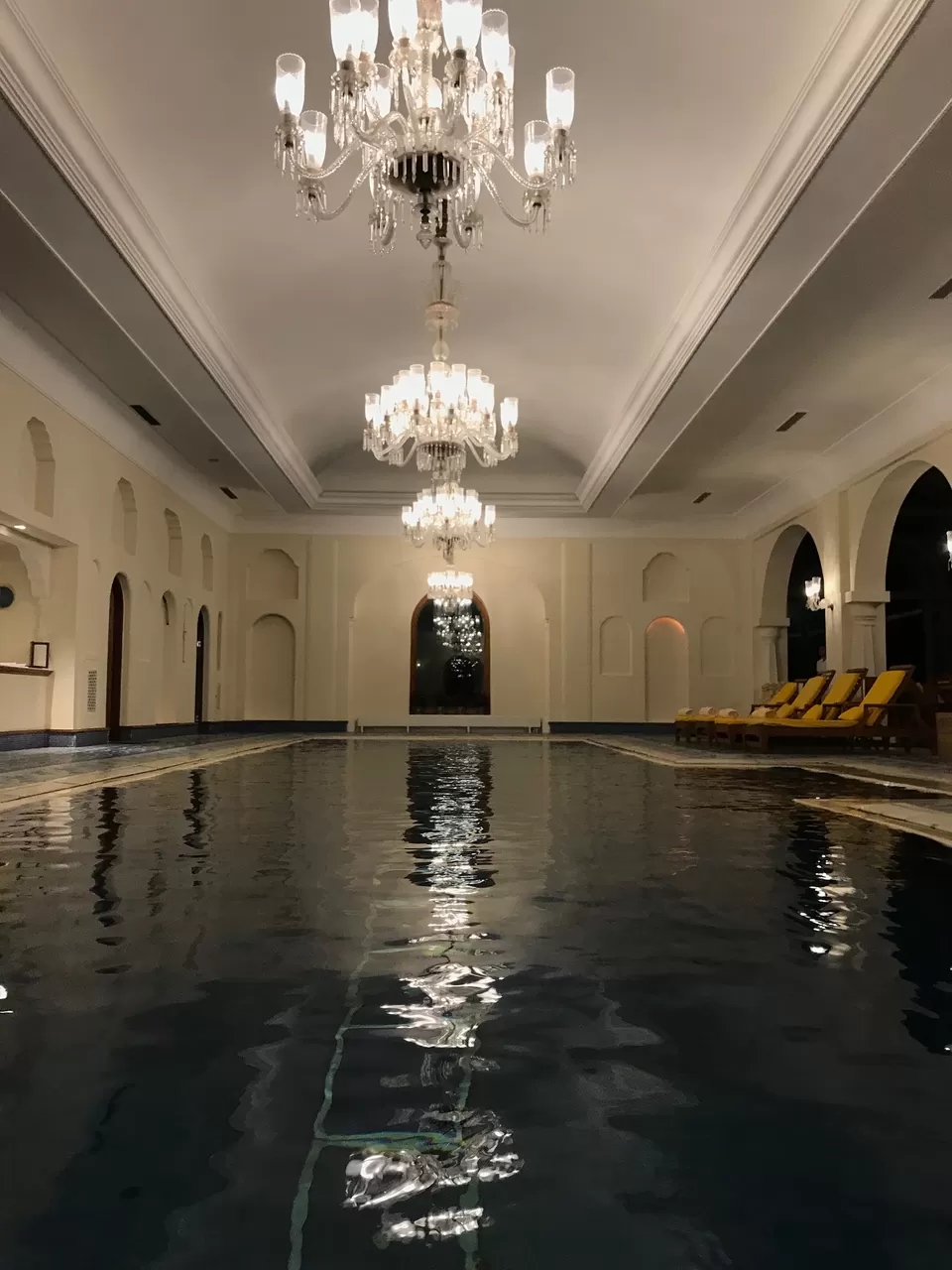 A while later,I don my favourite black gown for dinner and the place looked no less than a fairy tale. It was freezing cold outside so we decided to put our hands on indoor games. They have got plenty of options for visitors.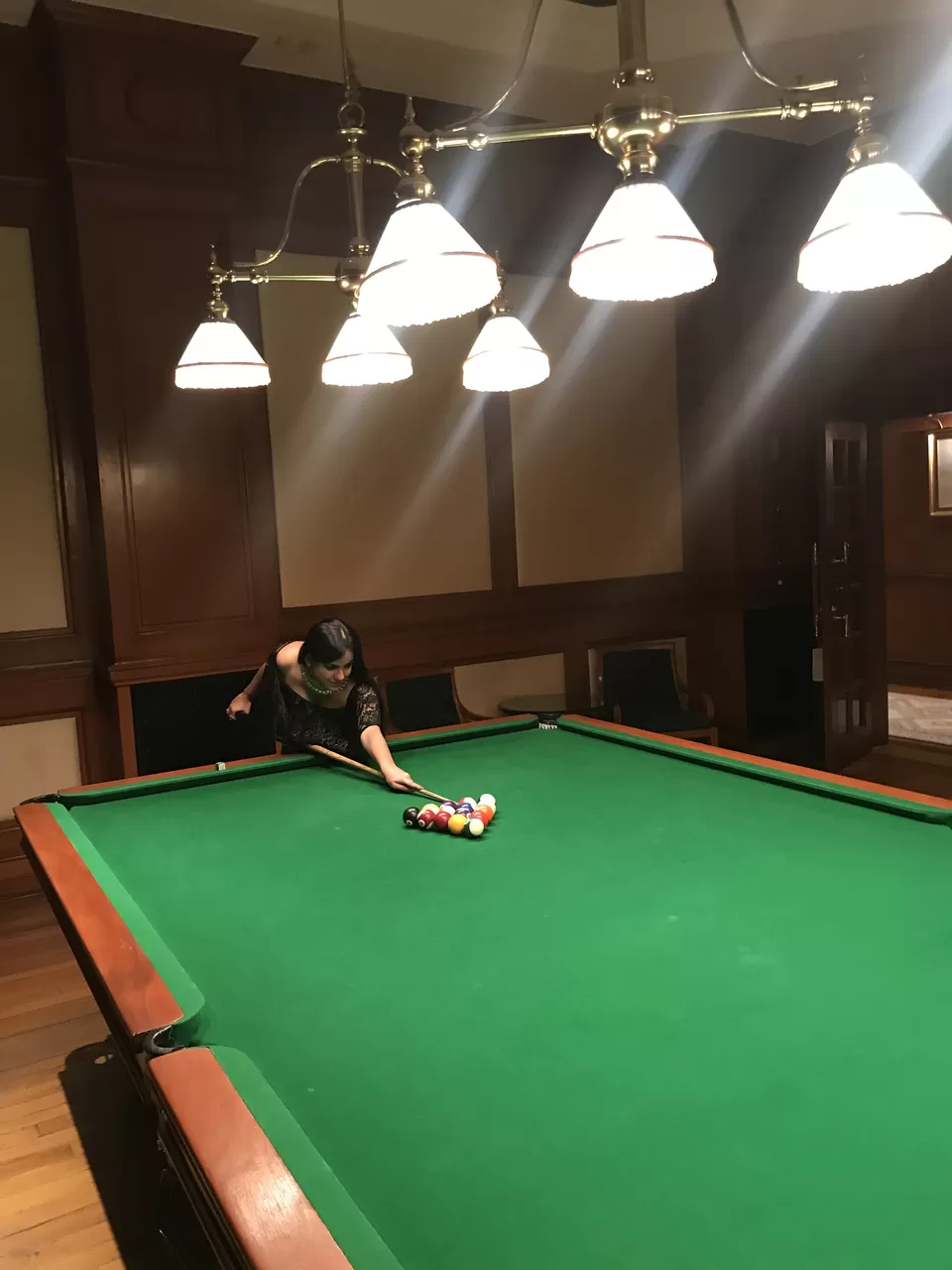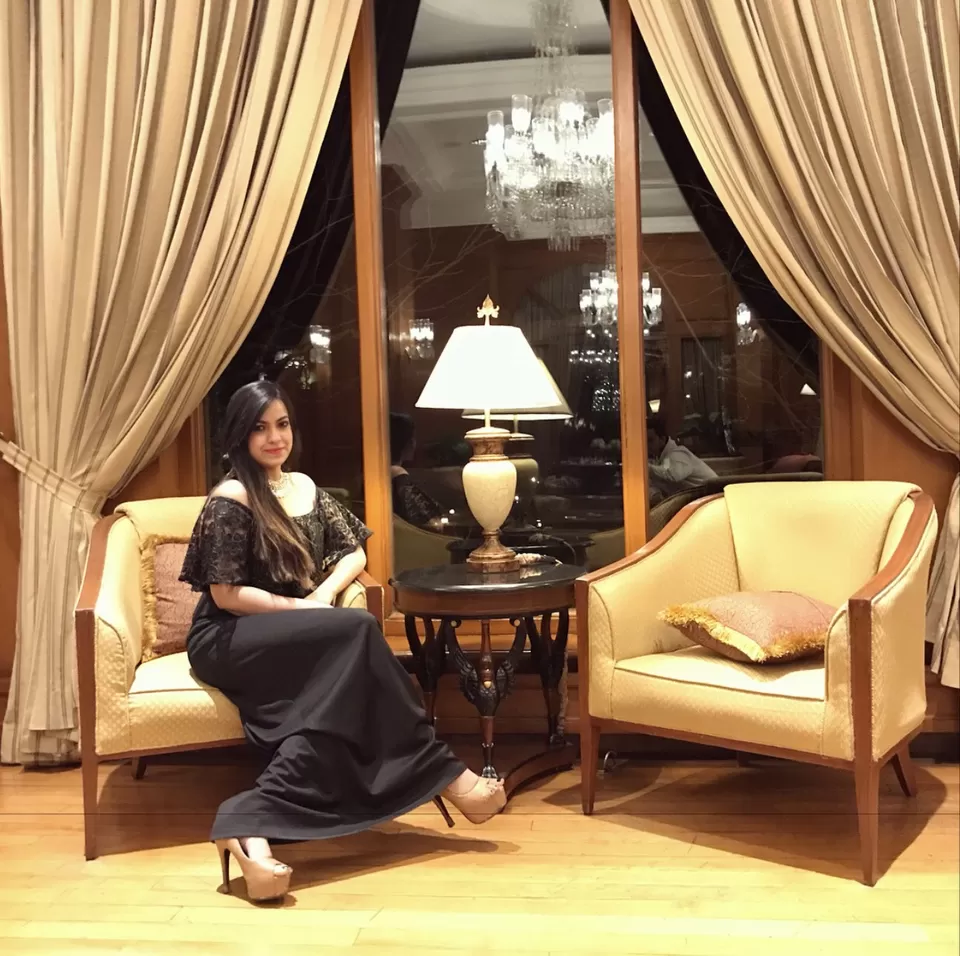 Following day ,when I woke up and looked outside the balcony I saw the shield of white color everywhere and I punched myself a little to check whether is this real ?I realized it snowed all night and it's was a heavy snowfall. I put on my boots and my winter jacket with a fuzzy winter cap. My first instinct was to touch and feel the snow to know if it was real. It was so fluffy,cold and memorable.I will never forget my first snow.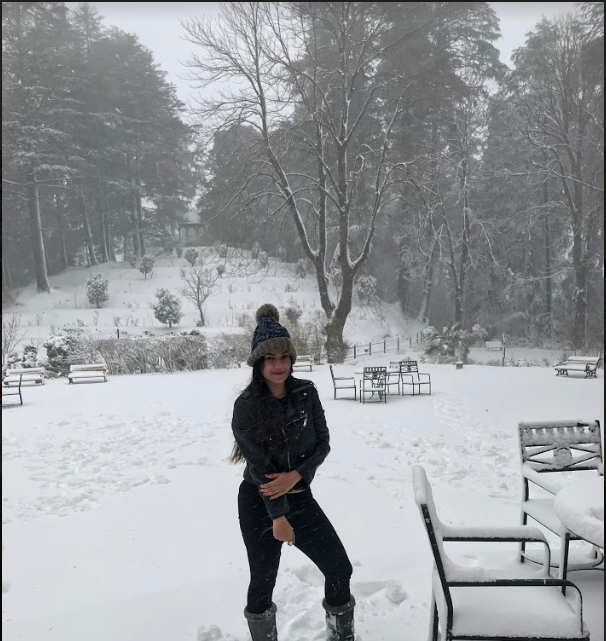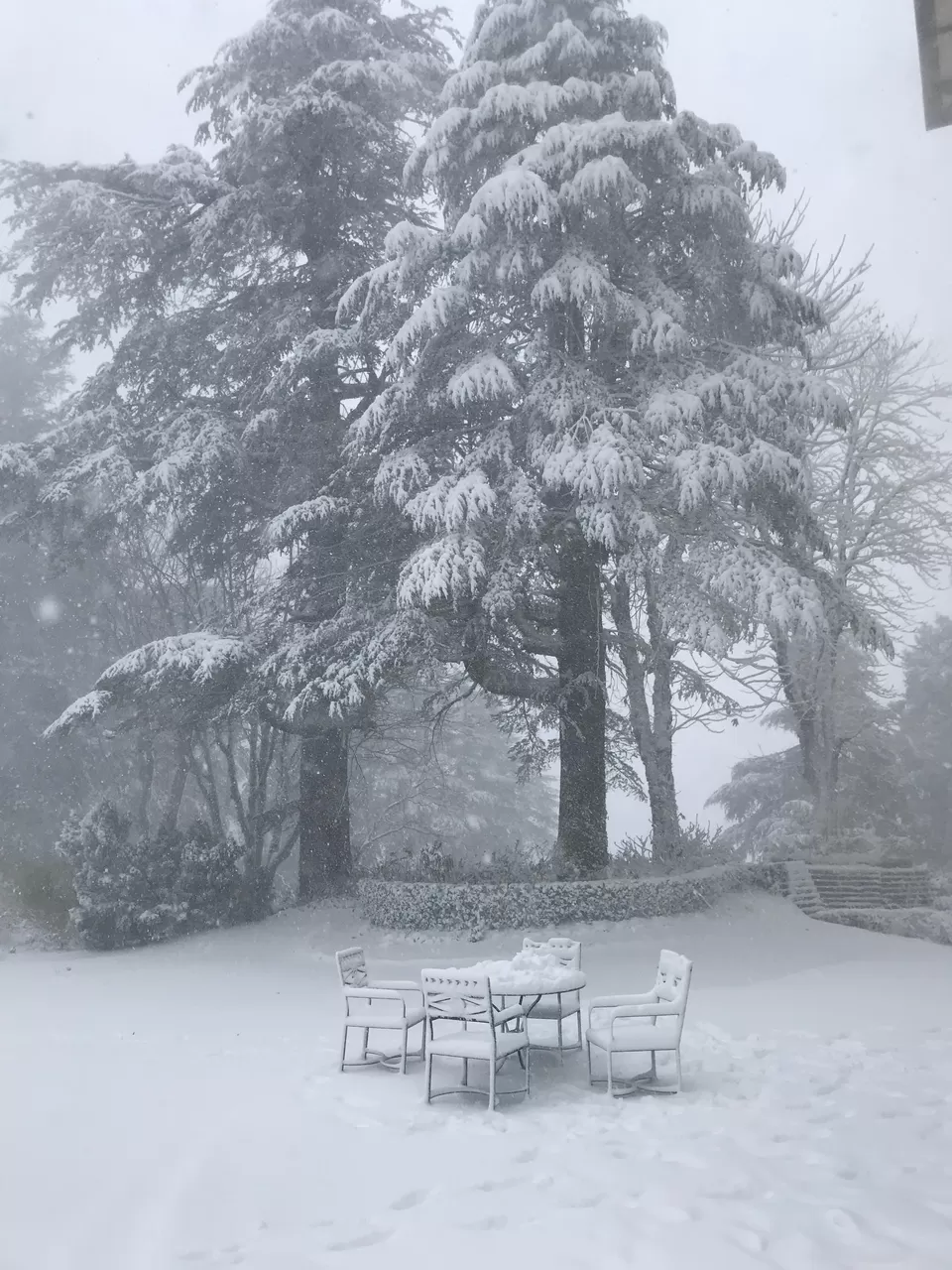 Altogether, it was indelible visit at this gorgeous property .If you are looking for a royal luxury property in the admist of Himalaya this place is your destination stop.