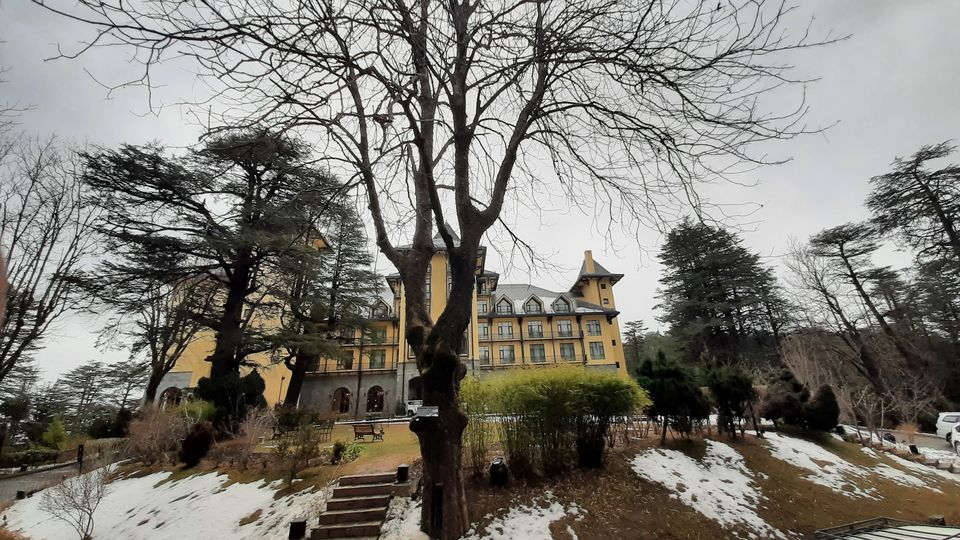 Last year, all I wanted to do was end the year on a high note, so I decided to book a getaway for my mother and I in the mountains. We spent our New Year's Eve and the first few days of 2021 in the beautiful Mashobra valley that is situated close to Simla and yet, is far away from its maddening crowds.
To make things a little special, I reserved us a table at the beautiful Wildflower Hall to celebrate the first day of the new year. This property had caught my eye while looking up things to do in Mashobra, and the history lover (and the Disney fan) in me was star struck by the photos of this palatial property. The colonial architecture, the pine trees that surround it and the view were so stunning, I knew I had to visit Wildflower Hall.
Experiencing the grandeur of Wildflower Hall
Oberoi properties have always won my heart and make me aspire for a more luxurious lifestyle, and Wildflower Hall was no different, especially in terms of service.
But, what I was most enamoured by was the building itself. Like most British Era buildings, this palatial property was the residence of noblemen and had the vibe of those estates, that you may read about in Jane Austen novel. Yes, it's no Pemberley, but it's still romantic.
Wildflower Hall used to be the summer residence of Lord Kitchener of Khartoum. The original building of is located higher up than the present building, and like most old buildings, this too had caught fire once upon a time. After the first building was burned, a second building was constructed at the present site.
With the mountains, the story of the past and it's beautiful yellow walls, it's hard not to love this place. I couldn't decide what it reminded me more of, a classic Novel or a Disney Movie. What do you think?
Food at Wildflower Hall

Our New Year's Day lunch was made special thanks to the wonderful ambience at the luxury hotel, but a highlight from that lunch was a plate of the most delicious Seekh Kababs.
To give context, the homestay I was staying at made very comfortable and tasty meals but all vegetarian. So, it's safe to say, these kababs were enjoyed quite lavishly.
My mother had soup and we also shared a really big bowl of salad. And like always, I made room for dessert.
The Restaurant offers a diverse menu, ranging from good Asian food to wholesome Indian meals. The terrace is the highlight that I am sure in the Mashobra summers is the ideal outdoors for a good meal.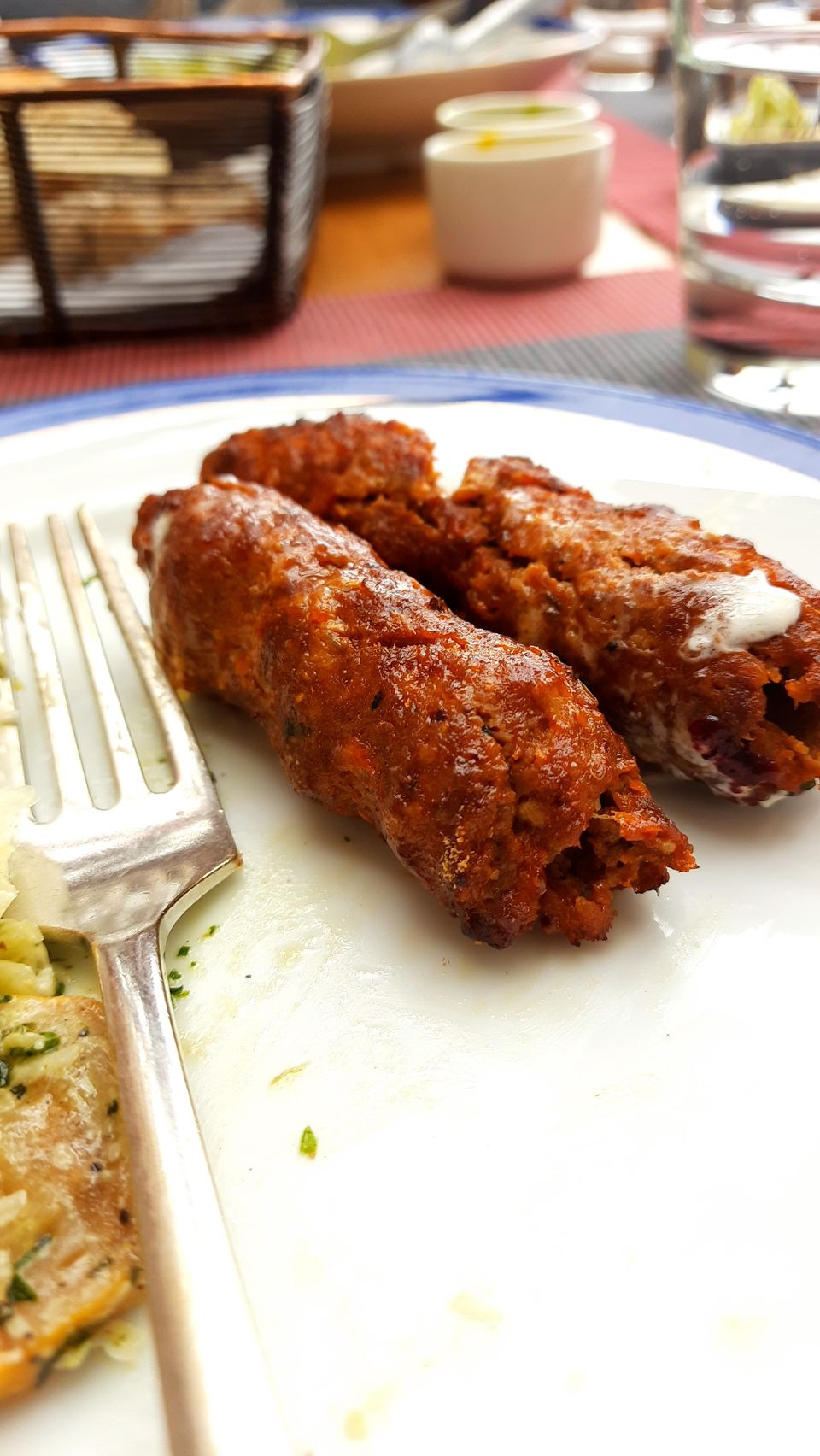 The property has a garden and trail, in the winter without the leaves on trees, it had a very old world charm, but I am sure spring here looks bright and happy. They have a little gazebo that you can book for a private meal. Well, a hopeless romantic like me would really love it. It's such a dreamy spot for a date. Isn't it?
I may not have been able to get a romantic dinner at this Gazebo (yet), but what this day made me realise, was that we should all occasionally treat ourselves. Whether it is for a luxurious getaway, a pampering massage or a gourmet dinner. We deserve it.
If not, we can always tag along with someone who does, right? :)
I would urge travellers like myself, to visit Wildflower Hall even if you're only planning a special meal. The place is truly worth a visit. I loved that long afternoon.
Check out availability and prices at Booking.com
Wildflower Hall Shimla is 13 km from the city of Shimla, which is just next to Chharabra Village. It takes approximately a 1.5-hour drive to reach Shimla Airport.