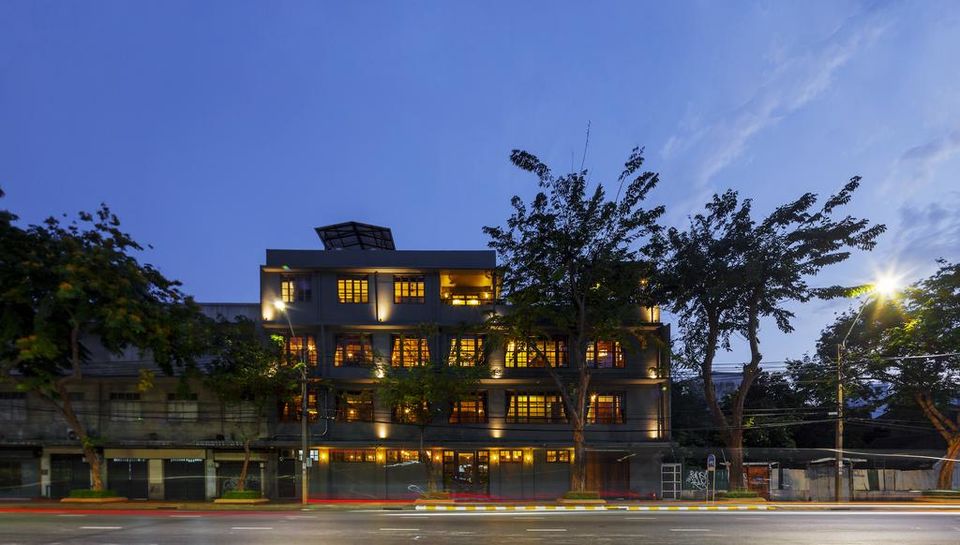 Thailand's capital, Bangkok is known for awe-inspiring temples, bustling local markets, vibrant nightlife and vast shopping complexes. The city is home to some of the most famous and unique temples in the world such as Wat Phra Kaew Temple and Wat Pho Temple. Considering the heavy footfall of tourists all round the year, Bangkok streets are dotted with numerous resorts, hotels and homestays. One such classy hotel is Bangkok Publishing Residence. The hotel, that once used be a publishing house, today stands as an emblem of old world charm blended nicely with modern luxury.
Where
Bangkok Publishing Residence, 31-33-35-37-37/1 Lan Luang Road, Bangkok, Thailand.
Though located on busy and noisy Lan Luang Road, the hotel is well placed. It's a 10-minute walk to Khao San Road and a 15-minute taxi ride to the royal palace.
Ideal for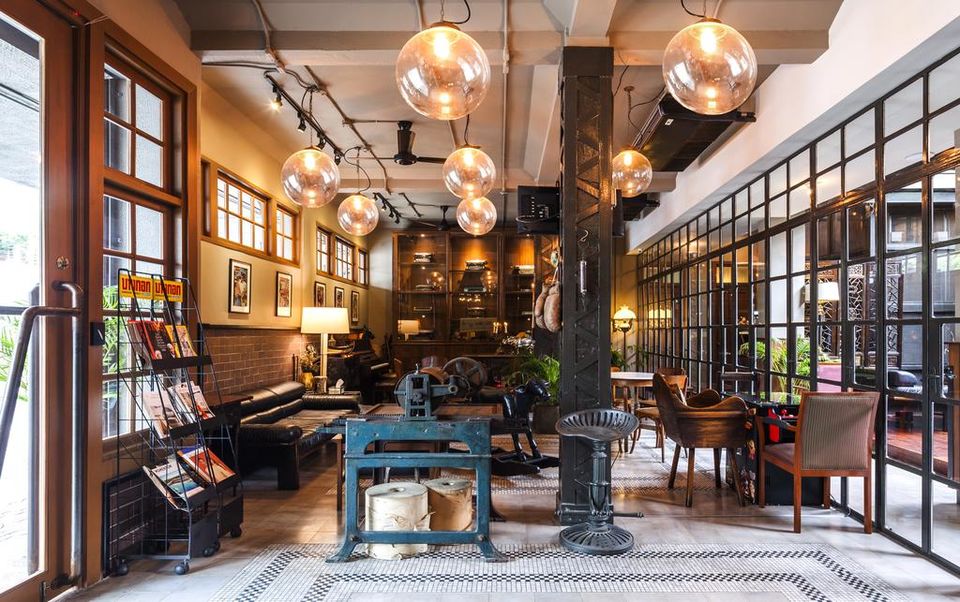 Bangkok Publishing Residence is an ideal accommodation option for lovers of retro property, luxury and architecture. This is a perfect place for individuals as well as families. Also, the location makes it perfect to use it as a base to explore prominent places around the city.
About the property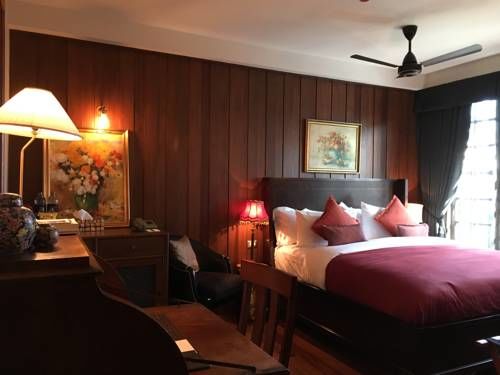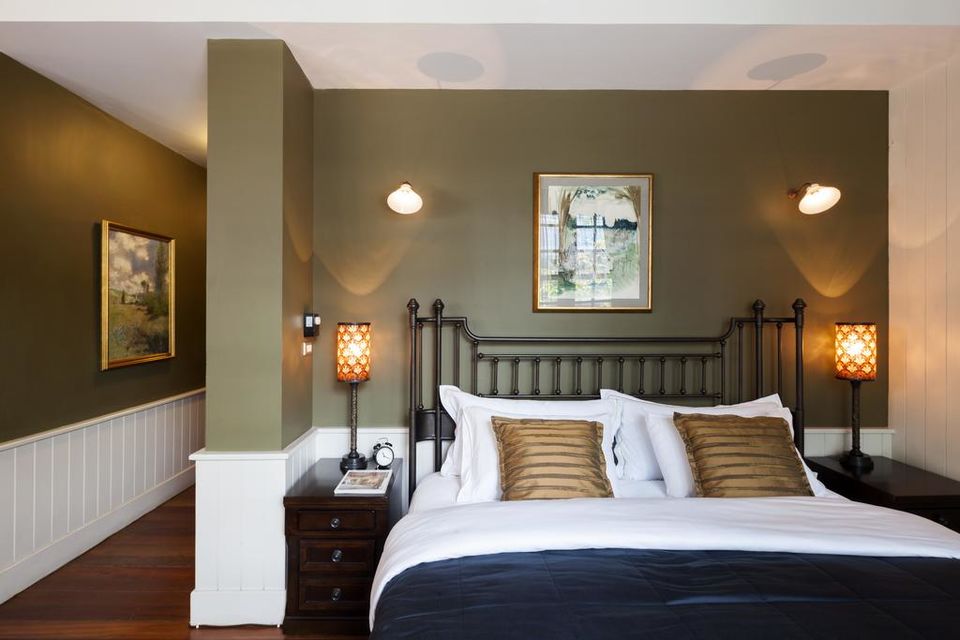 An artist retreat on busy and noisy Lan Luang Road, the Bangkok Publishing Residence is part hotel, part museum. The hotel once used to be a printing press producing popular Thai magazines and was later restored into a classy hotel offering luxurious stay and intimate interiors.
The interiors of this property reflect the charm of a publishing house with garish Thai Weekly magazine covers, shelves of magazine back issues, typesetting sorts, and family collectables. Guests can try their hand on piona placed in the hogtel while the leather couches complement the look offering comfort with style.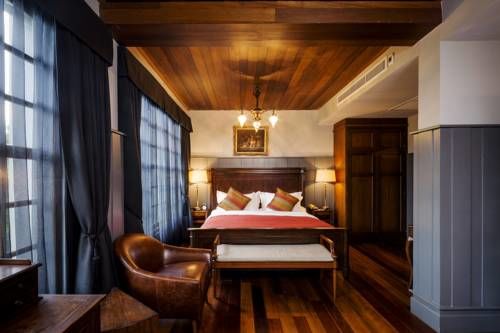 The hotel services are friendly and the staff provides guests with a great map of the area with walking times and distances to the city's major historic sites.
Services include newspapers and magazines while there are postcards on offer. Guests can also avail bicycles, with helmets free-of-charge as well as electric scooters and skateboards. The lobby has been perfectly designed for indoor games with board games and an old video games console.
The Bangkok Publishing Residence also organises intimate concerts sometimes, mostly during the low season. The rooftop catches the eye with part garden, part patio as well as a well-equipped indoor library that has a collection of many interesting titles about Thailand and a whirlpool tub outside.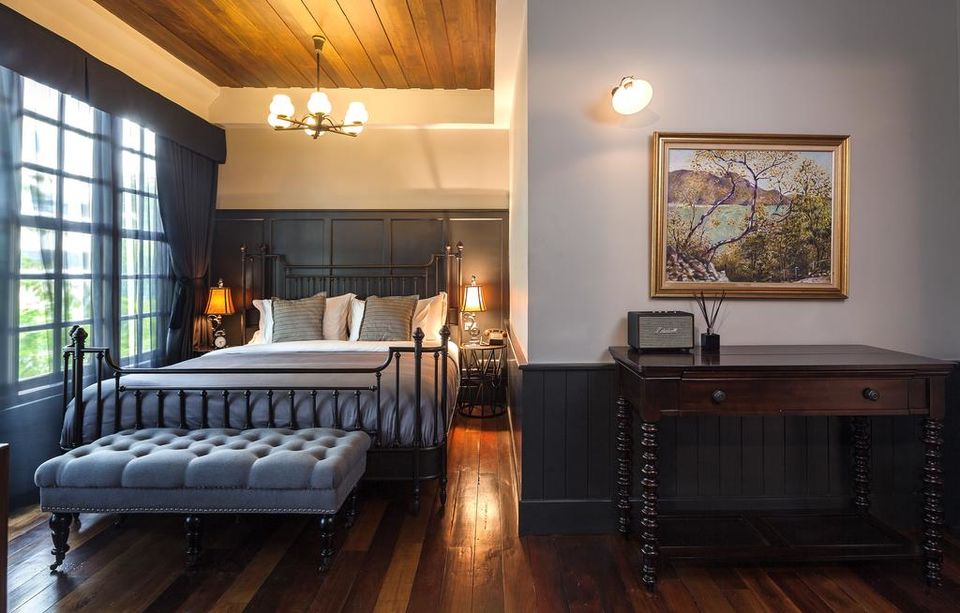 The hotel has a total of eight spacious and air-conditioned rooms with a distinctly cosmopolitan old world feel. The interiors are tastefully designed with antique furniture and comfortable beds. The wooden floors compliment the exquisite art work on the walls. While the old world charm dominates the overall infrastructure and interior, modern amenities are not lacking. The luxury of modern world has been subtly added to the overall retro ambience.
Facilities available for guests include a television and DVD player, fresh coffee machine, bluetooth docking station, complimentary minibar and a safe ensure total comfort.
Food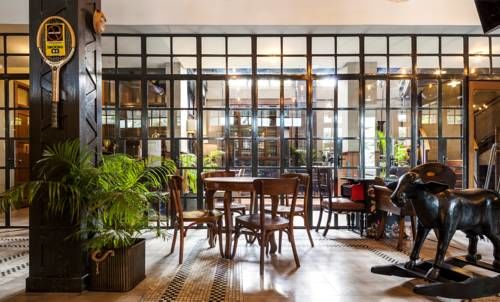 The Bangkok Publishing Residence only serves breakfast. Most of the fruits and vegetables used in the preparation of breakfast is grown on the hotel roof. Apart from the usual eggs and sausages, there are vegetarian options such as crepes and pancakes, along with organic yoghurt, fresh juices, some cheese and cold meat. Head to the rooftop garden for an early evening drink.
Cost
The cost of rooms per night starts from ₹10,336.
Best time to go
Bangkok is an ideal vacation spot and can be visited all round the year. Though every season has a unique charm yet November and March are the peak months when the tourist footfall is high. Avoid planning a trip in the months of March, April and May as they are the hottest months.
What to do here and around the property
Bangkok promises a great stay whether you plan on staying inside or heading out to explore the outdoors
Wat Saket, also known as the Temple of the Golden Mount, is an ancient temple located near the property. The Golden Mount is 77 meters tall and there are many Buddhist relics at the top. One of Bangkok's oldest temples, the Wat Saket also hosts an annual temple fair in November, which lasts a week.
A royal temple, the Wat Ratchanadda is best known for the Loha Prasat or Metal Castle. It is a 36-meter-tall multi-tiered structure featuring 37 metal spires, signifying the 37 virtues toward enlightenment in Buddhist belief.
Wat Thepthidaram was constructed in 1839 during the reign of King Rama II whose aim was to tribute to his daughter. Wat Thepthidaram translated to Temple of the Angel and it is famous for its architecture influenced by Chinese arts.
Getting there
By air: There are frequent flights from almost all major Indian metro cities. Flight from New Delhi to Bangkok costs ₹16,243.
Know of a hotel, homestay or resort that made you fall in love with the destination? Write about it on Tripoto and help the traveller community discover something new.
For some amazing travel videos, visit Tripoto's YouTube channel.