Due to volcanic eruptions and lava erosion in the past, the ground fell off in many areas in Lotofaga forming tide pools. Lotofaga is a small village in Samoa. To Sua Ocean Trench is a big and breathtaking pool which was formed naturally during a volcanic eruption.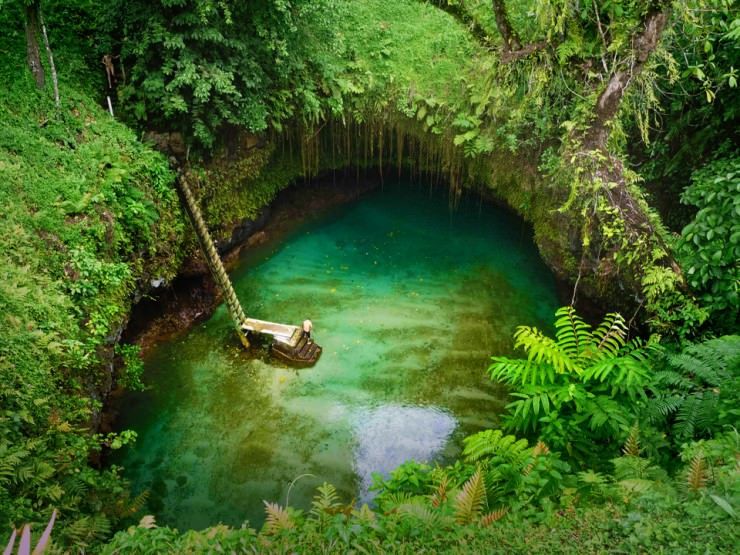 Atop this stunning swimming pool, lies a well maintained garden. The visitors should climb down a shaky ladder to reach the sparkling green waters of the pool. Climbing down the ladder is an adventure in itself, but the pool is extremely rewarding.
A few brave-hearted tourists jump from the rim of the pool into the turquoise waters, instead of using the ladder. To Sua is connected to the Pacific ocean, by a rock tunnel below the waters. There is a rope suspended in the waters to hold on to, as the tidal surge may be strong at times.
The water in the pool is very clear. It rises and falls along with the waves of the Pacific. To Sua never dries out. It is fed by the mighty ocean via underwater tunnels. One can hear the sound of the crashing waves while taking a swim in the pool.
A few strong swimmers swim through the tunnel into the sea. Such swimmers are always applauded by fellow tourists. However, a majority of people choose to take a relaxing swim in the pool amongst beautiful fishes whilst enjoying a tropical weather and a refreshing scenery.