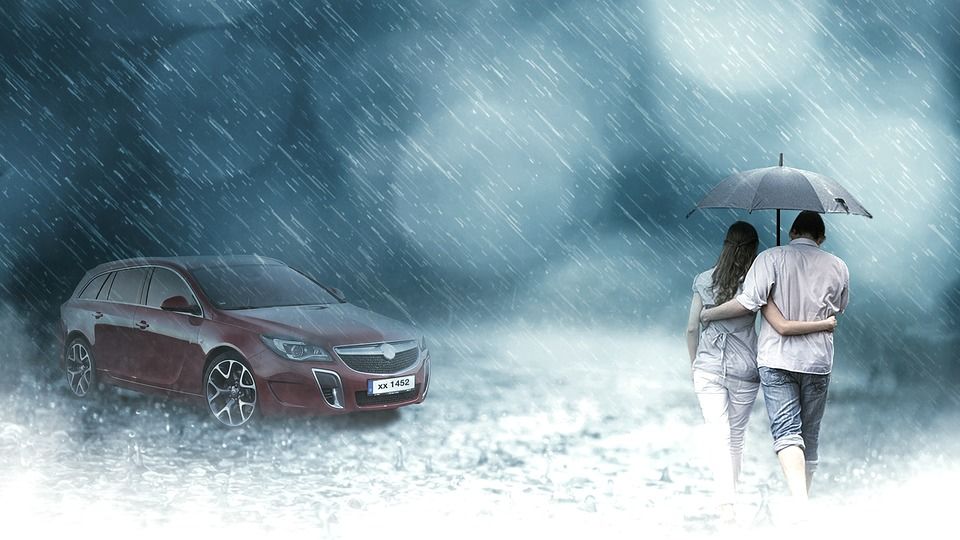 The earthy smell of the ground, the feeling of fresh air on your face, the drops on the windowpane and the ever-so-green surroundingsmonsoon is hands down the perfect time to execute your road trip plans. And the perfect way to enjoy your road trip is by listening to some good music.
Whether you are taking this trip with your beloved, your family or a group of friends, this playlist is sure to make your trip more memorable.
Add a splash of love with these romantic songs
1. Baarish, Half Girlfriend (2017)
This song from Shradha Kapoor and Arjun Kapoor-starrer 'Half Girlfriend' is sure to turn the monsoon even more romantic for you and your partner. Singers Ash King and Shashaa Tirupati's sensuous voice creates the magic to help you feel the lyrics penned by Tanishk Bagchi.
2. Sawan Aaya Hai, Creature 3D (2014)
Let the rains bring you love that you long for! Sung by the king of romantic music Arijit Singh, the song is perfect to confess love and celebrate the season together!
3. Dekho na, Fanna (2012)
The magical voice of Sonu Nigam and Sunidhi Chauhan is beautifully picturized in a rainy night as Kajol and Amir Khan explore the intimate side of their soulful love in the film 'Fanna'. Every single word of the song describes the beauty of monsoon and brings the love alive. Listen to the song on your road trip with your partner and let the soft breeze whisper love in your ear.
Down the memory lane with retro rain songs
4. Ek Ladki Bhigi Bhagi Si, Chalti Ka Naam Gaadi (1958)

The song may not have much rain but the lyrics about the half-soaked girl capture the musical madness of Kishor Kumar the best. The music of SD Burma adds charm to the song and you cannot help singing along. Tum hi kaho ye koi baat hai?
5. Rim Jhim Gire Sawan, Manzil (1979)
Here's another iconic song by the legendary singer Kishor Kumar that is sure to make rains more enjoyable. As you visualize Amitabh Bachhan and Moushumi Chatterjee walking down the water-logged streets, you are sure to be tempted to stop the car and be drenched in heavy downpour. Pancham Da's music coupled with Yogesh's evocative lyrics make it an unforgettable rain song.
6. Tip Tip Barsa Paani, Jhankar Beats (1994)
This sizzling 90s song is still loved for its rhythmic beats and Raveena Tandon looking at her sultry best in a yellow saree. Sung by Alka Yagnik and Udit Narayan, this number definitely tops the mind of most people when asked for monsoon songs. Raveena Tondon and Akshay Kumar's sizzling wet rendezvous on terrace adds magic to Viju Shah's music and Anand Bakshi's lyrics.
7. Bheegi Bheegi Raaton Mein, Ajnabee (1974)
Another iconic rain number from the 90s, this one has the perfect combination of Kishore Kumar and Lata Mangeshkar's heartfelt voice and Rajesh Khanna and Zeenat Aman's naughty trysts on terrace in rain. Kaisa lagta hai?

These English songs are as right as rain!
8. Umbrella by Rihanna (2007)
Ever sexy and sensuous Rihanna brings one of the best rain songs and you cannot resist the offer of standing under her umbrella. This 2007 mega hit is about friendship and the lyrics say it all for you and your pal. Now that it's raining more than ever, Know that we still have each other! You can stand under my umbrella, ella, ella, eh, eh, eh (Did I make you sing the last line?)
9. Purple Rain by Prince
This 1984 multi-award winning track by Prince is sure to take you down the memory lane. The evocative lyrics and solo guitar are the charm of this love song. Touted as one of the most iconic pop ballads ever written, the number makes rain sound incredible.
10. Set Fire To The Rain by Adele
Last but not the least on out list is this gut-wrenching song about heartbreak by Adele. You begin to share her pain and compare it to your own as she sings about her knees being "too weak". As you feel that emotional devastation caused by heartache, Adele urges "Let it burn".
Your playlist is all set and it's time for you to pack your bags, grab your keys and grab your people and get, set, go!
Did we miss any of your favorite monsoon song? Comment below and let the music play!
Did we remind you of your monsoon memories? Share your travel stories with Tripoto community here.