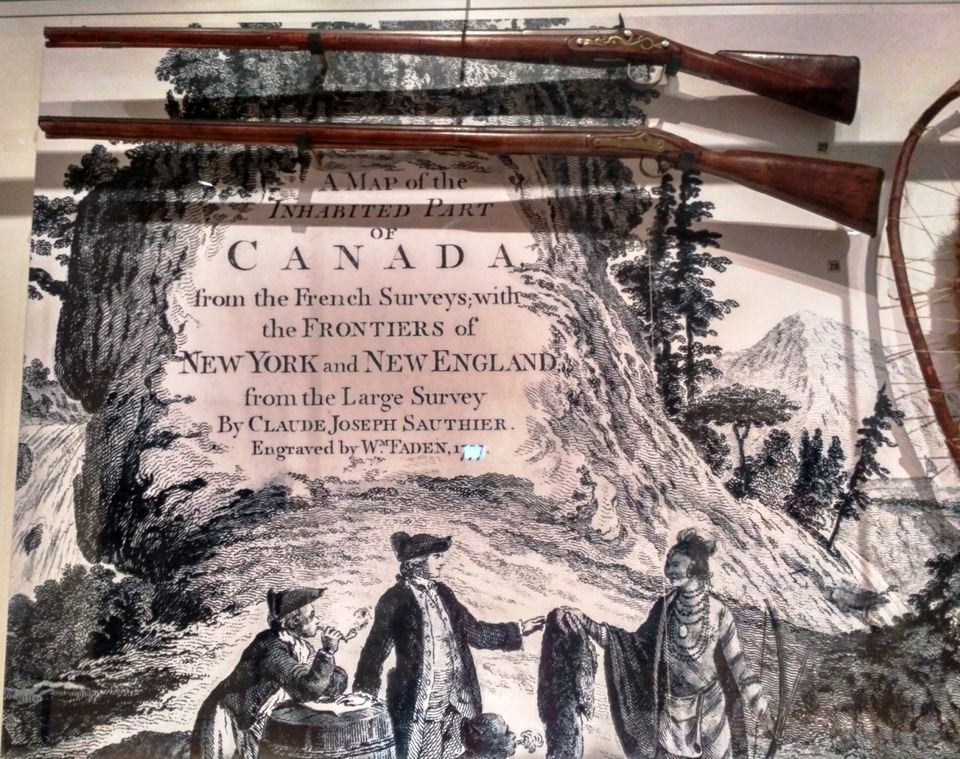 Cold winds and warm hearts. That's what's you encounter when you enter Canada. I walked in at the Niagara Falls (across the Rainbow bridge from the US), and flew out from Toronto airport (to Dayton, Ohio). Immigration was a cake-walk. Never in my life had it been faster and simpler.
At Toronto I had a delightful meeting with my long lost schoolmate Fowzieh Yakubian nee Khaleeli. She was a bit of a celebrity even in those drab days without TV and social media – for she played for the Indian women's cricket team. And what a player she was!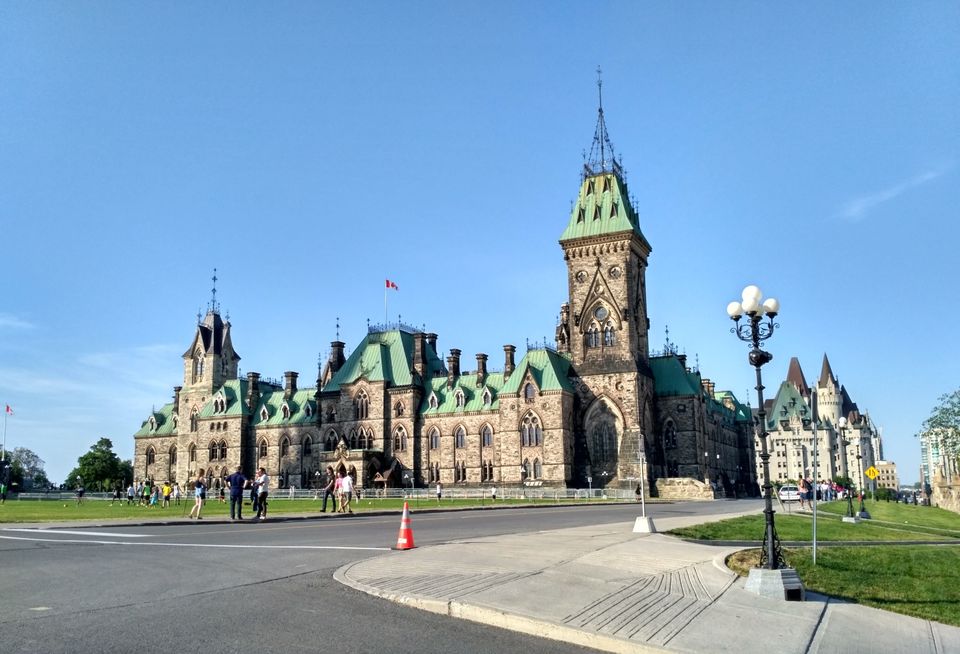 Oh! to Ottawa!
Canada's quaint capital is located at the confluence of three rivers - Ottawa, Rideau and Gatineau. The one-horse town was formerly known as Bytown (after Colonel John By) but in 1857 (when India rose up in revolt and the Rani of Jhansi laid down her life) Queen Victoria handpicked this place to be the capital of Canada (bypassing Toronto and Montreal).
Parliament Hill is an inspiring place. Canada's commitment to women's equality is evident in the bronze statues of several women, one of whom holds a simple plaque with the words "Women are persons" - in English and French. This is where the law-makers of this progressive nation get together. This is where Trudeau, Jr. holds court - and occasionally slips up on his geography.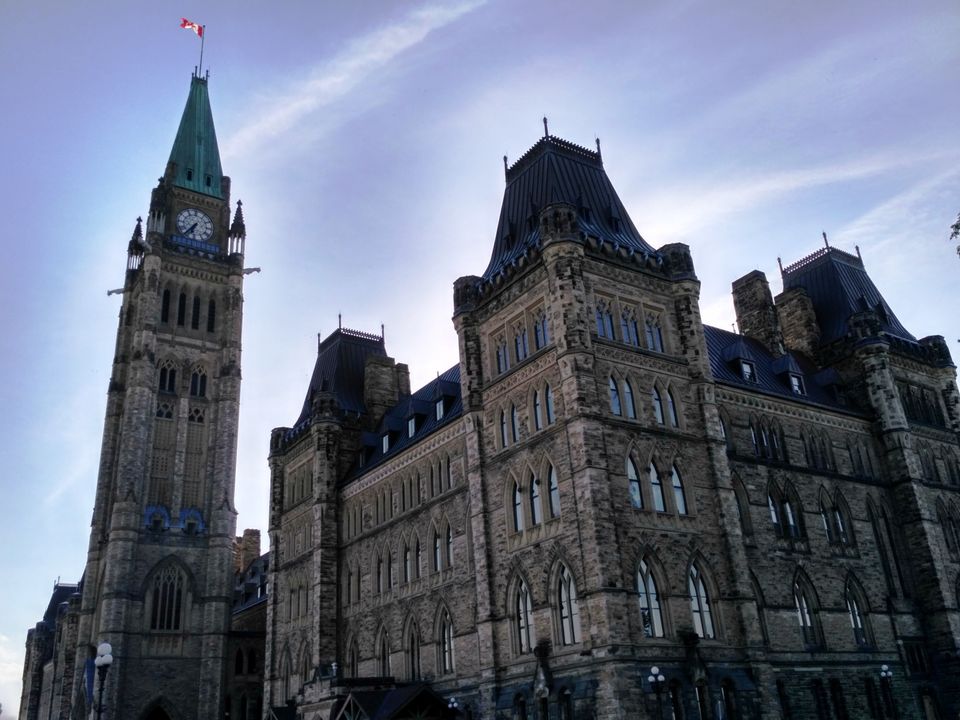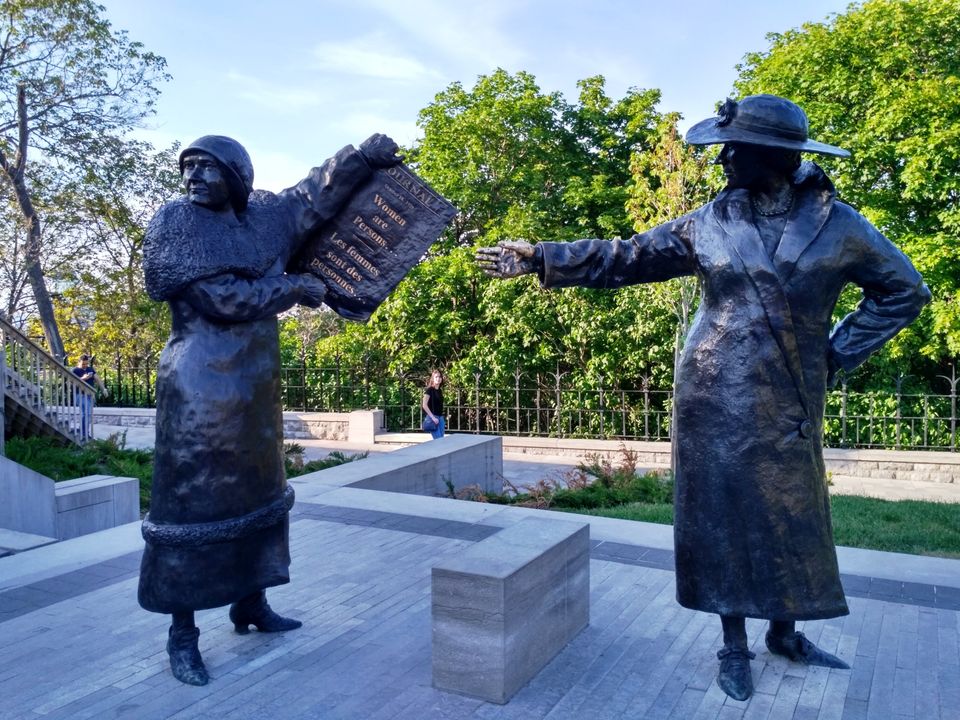 The Rideau Canal connects Kingston with Ottawa, and is designated as a UNESCO World Heritage structure. Canada was attacked twice by the United States - once in 1775 and later in 1812. The canal was intended to build up a line of defence. The construction began in 1826 and led to the founding of Bytown.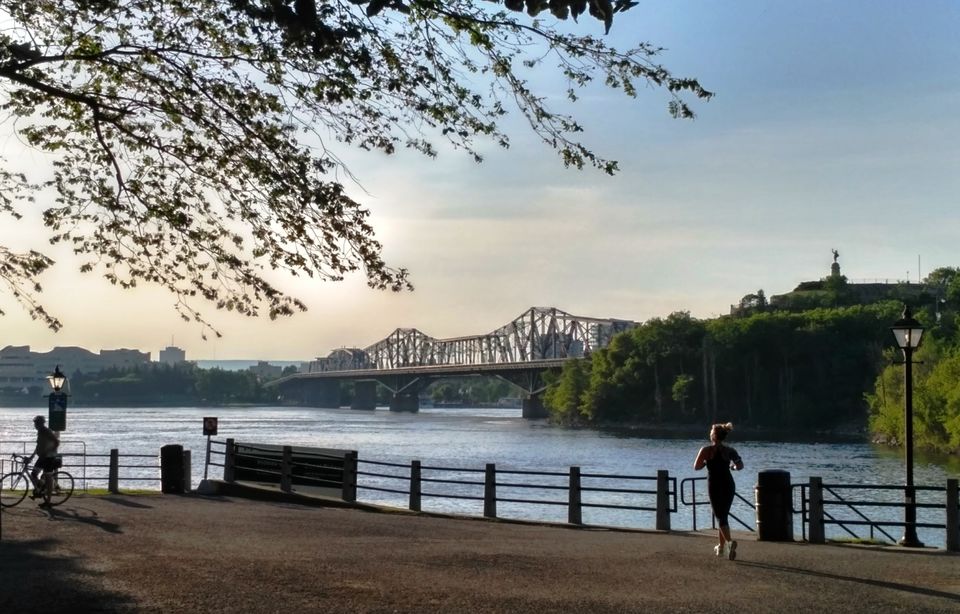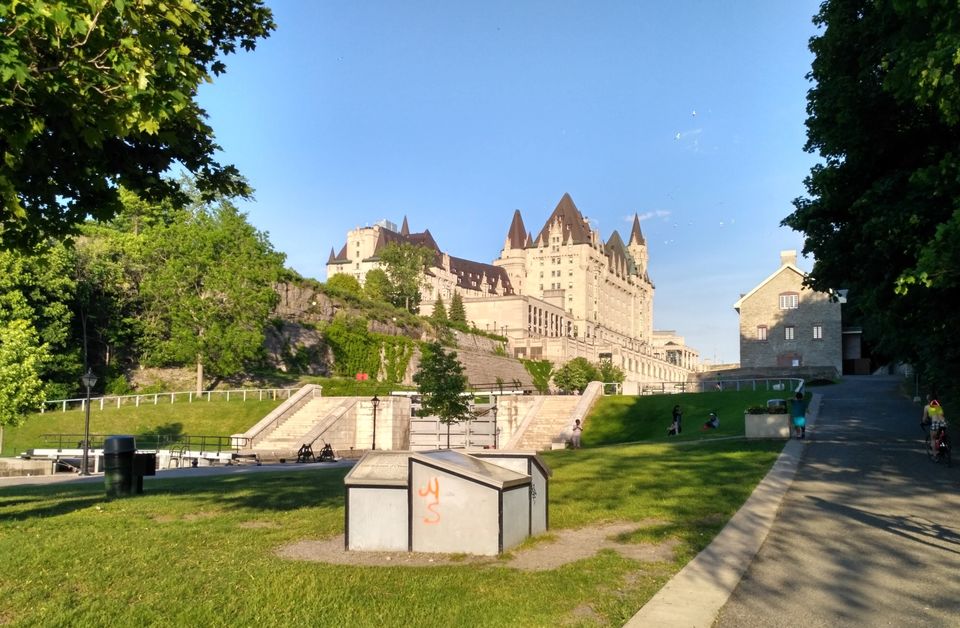 The Chateau Laurier now houses the Fairmont Hotel. The man who commissioned it was Charles Melville Hays, then president of the Grand Trunk Railway. He went down with the Titanic in April 1912, while travelling from Britain to Canada for the inauguration. The building is named after Wilfred Laurier, then Prime Minister of Canada.
The Notre Dame Cathedral built in the 1840s looks like an inadequate Paris remake, but it's not too bad really. There was a service going on so I just popped my head in for a minute. A beggar stood at the door - I didn't quite expect that.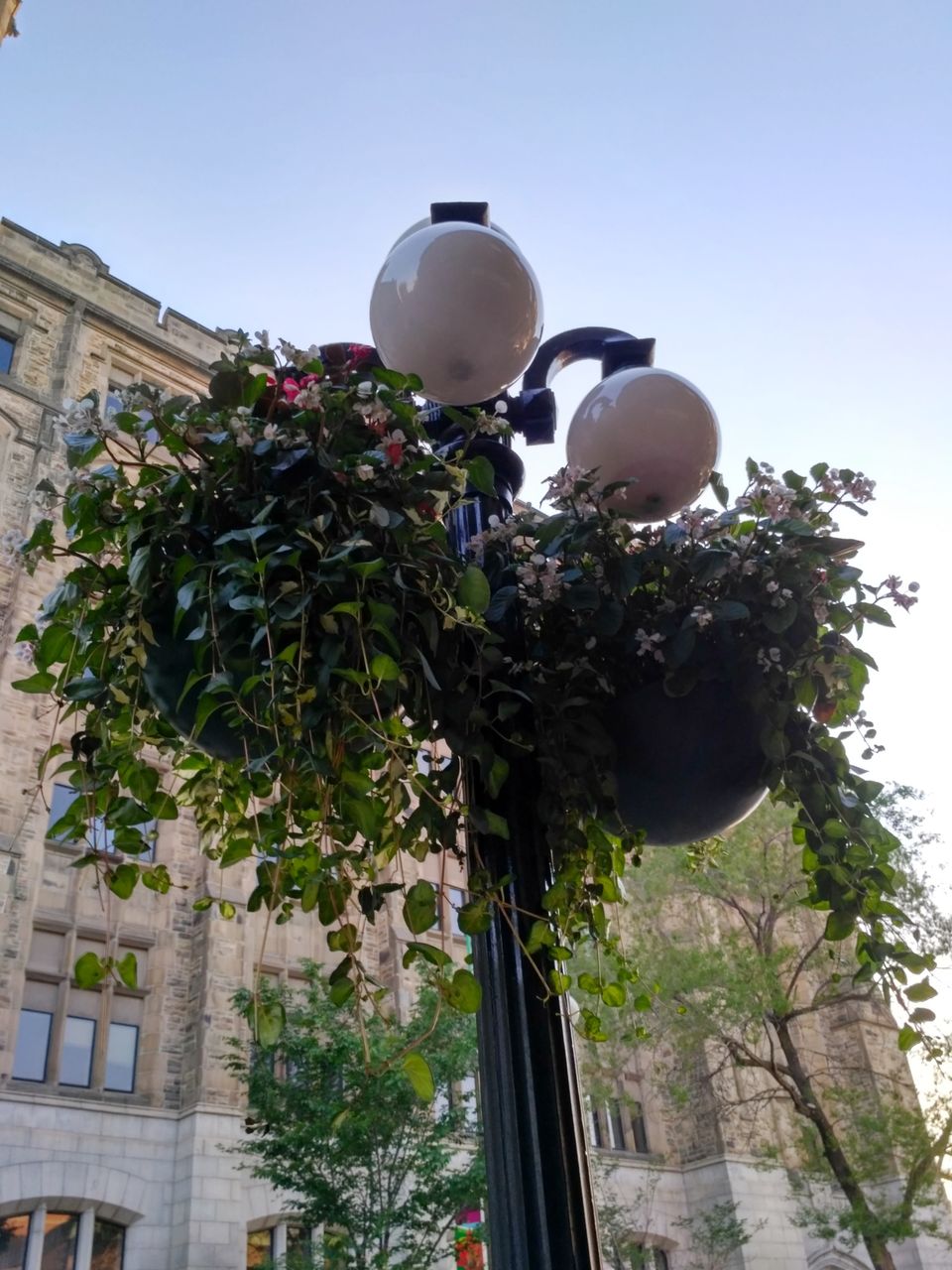 Beena (my friend and host) and I sat on a bench outside the cathedral for several minutes. Night was falling and there weren't many people around, so we didn't worry about being mistaken for tramps. A creepy metallic spider loomed large in front of us. Known as the Crouching Spider Maman it is a sculpture by an artist with an interesting name - Louise Bourgeois. The National Gallery of Canada acquired it in 2005 for a mind-boggling sum of 3.2 million dollars. A few days ago the mechanical spider battled a fire-breathing dragon on the streets of the city to add some zing to Canada's 150th year celebrations.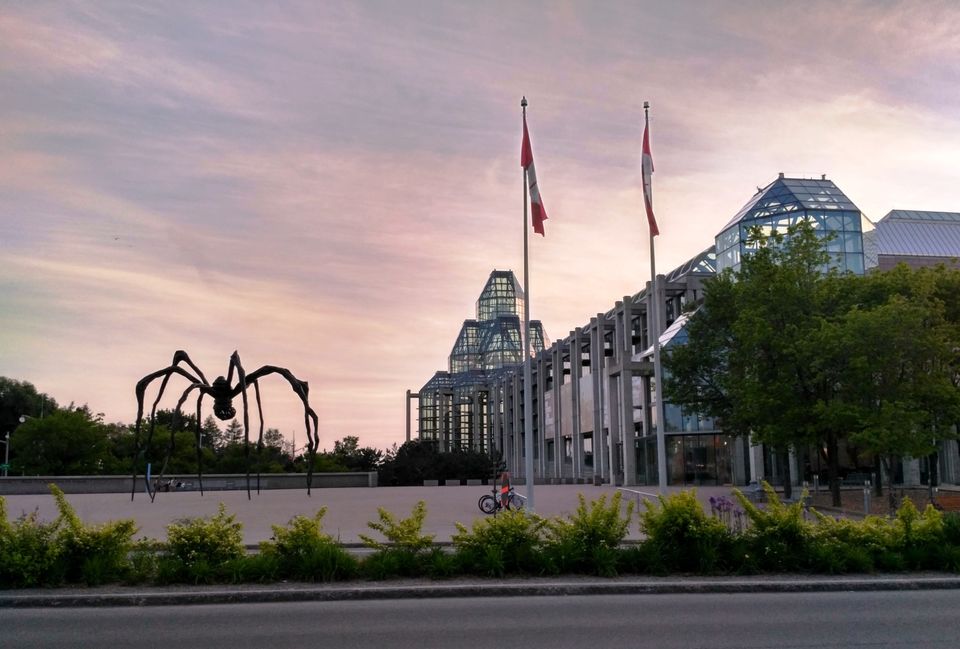 1000 Islands
They say there are more than a 1000 islands. I didn't count but 1864 is the number they swear by. To be counted as an island a patch of land in the river has to be above water throughout the year and support at least one tree. Some of the islands belong to the US and the rest are part of Canada.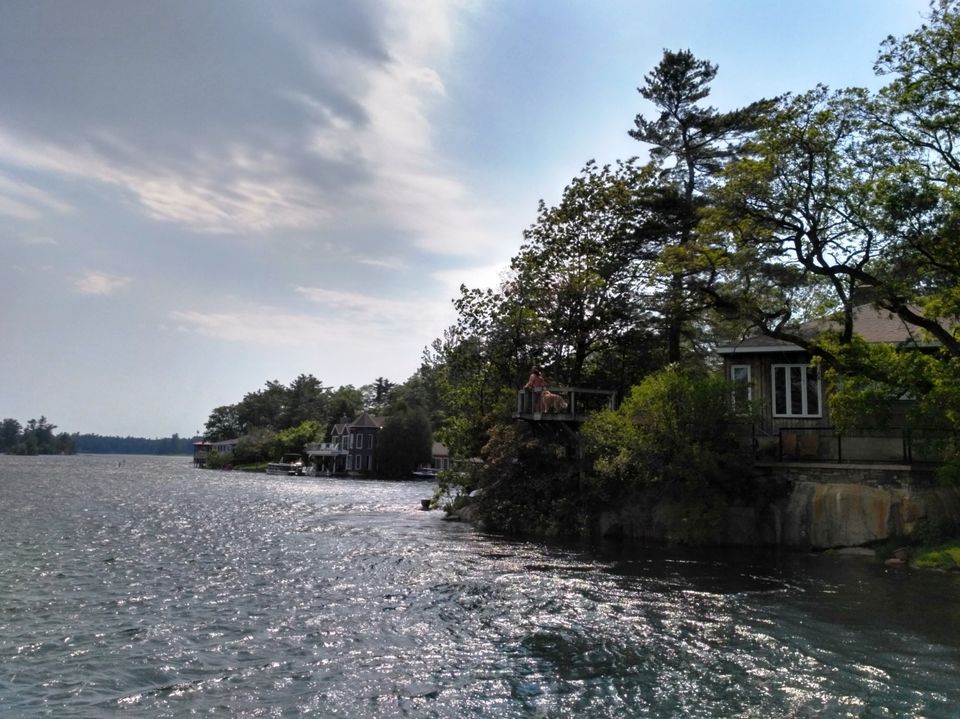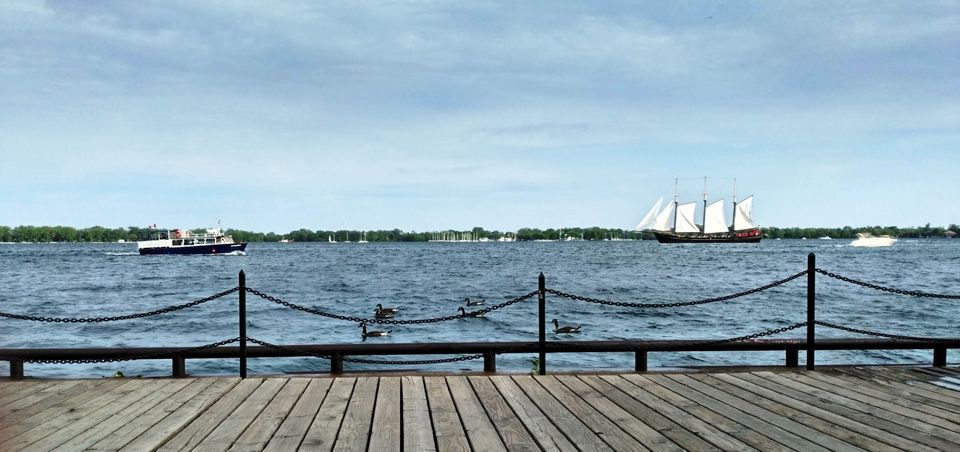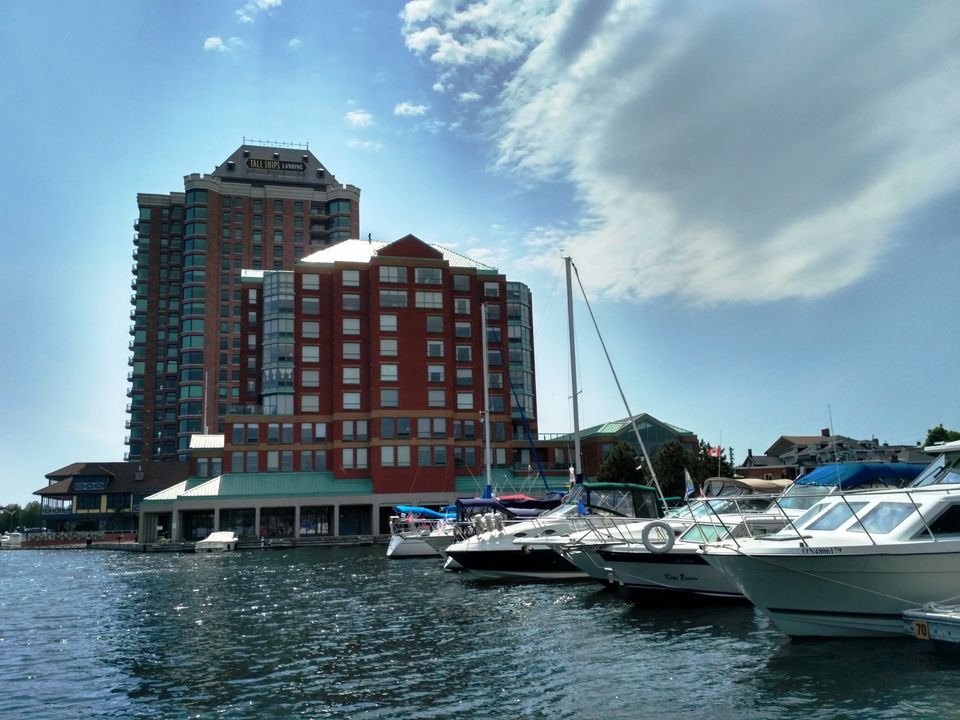 The slow, meandering cruise on the cobalt-blue waters of the St. Lawrence River was exhilarating. We drove down from Toronto, bypassed Kingston and boarded from Brockville. It was a hot day, but the breezes were cool. Canada geese reigned supreme. Swans were rare, but there were plenty of other birds.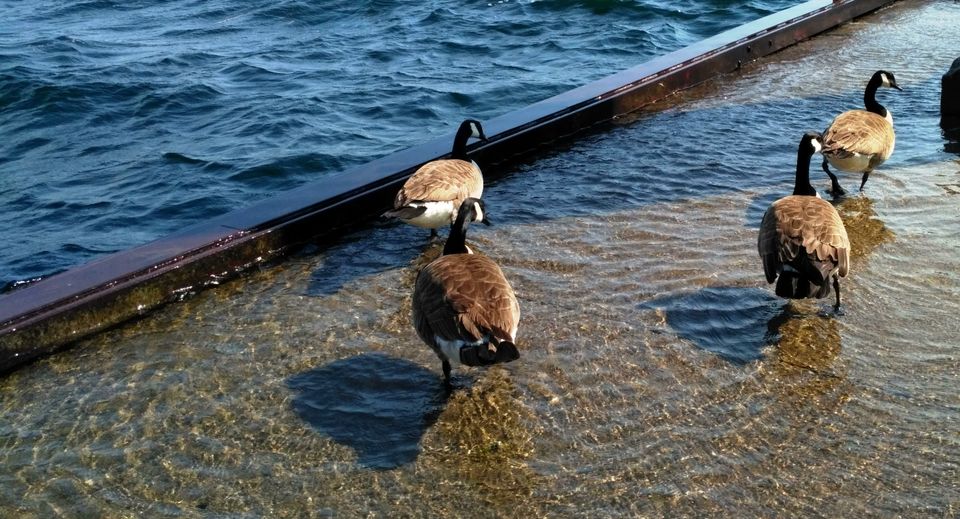 The Thousand Islands Bridge connects Hill Island (Ontario) and Wellesley Island (NY). The largest of the 1864 islands is Wolfe Island (Ontario). There are exotic island mansions such as the Boldt Castle on Heart Island (NY), and Singer Castle on Dark Island, which is said to have secret passages.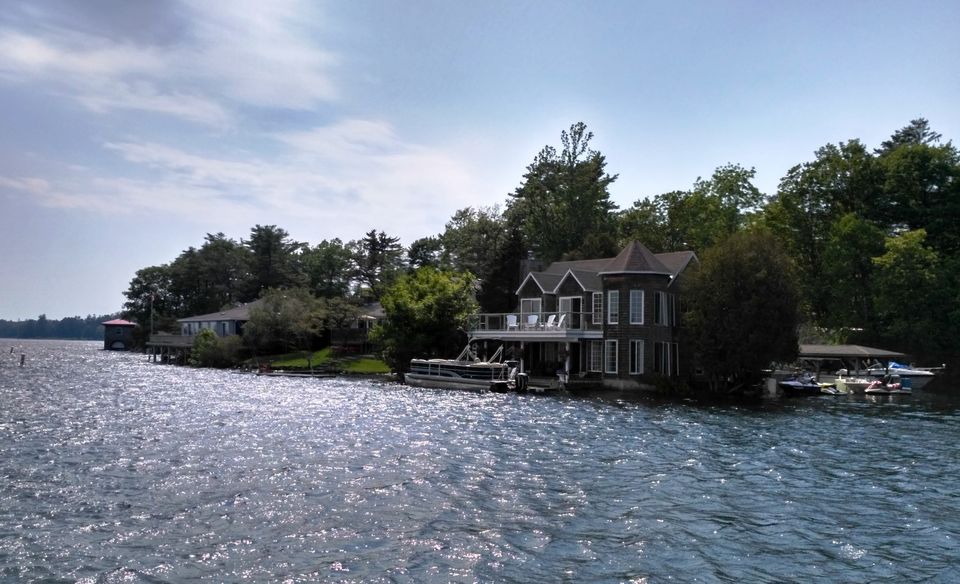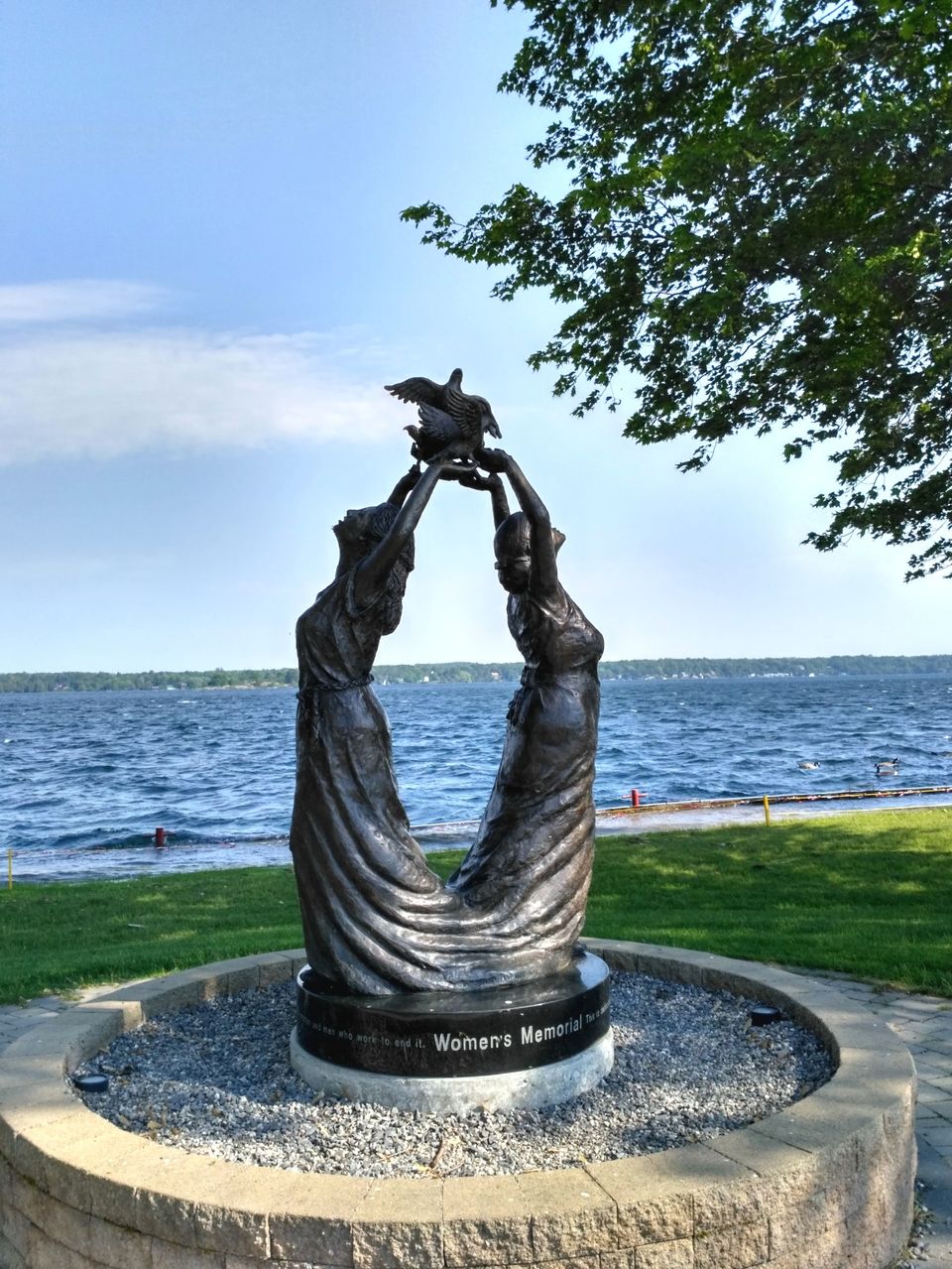 The area has several sunken ships. The Gaskin sank in 1889 in the midst of an attempt to salvage a sunken barge. The Muscallonge sank 8 km east of Brockville while tugging a barge laden with crude oil from Montreal to Port Credit, Ontario. The Lillie Parsons sank off Sparrow island in 1877. All these are favoured dive sites now.
Canada Unexplored
I didn't get to visit Montreal or Quebec City. As for Calgary and Vancouver, I guess I'll need to make a separate trip. Folks say the Canadian Rockies are absolutely divine.